With both French and Japanese culinary fusion style, it sums up to this restaurant called Miam Miam in the newly revamped Bugis Junction shopping mall. Pride with the slogan of "Made from scratch daily!", Miam Miam brings out the best ingredients and flavors of the Japanese cuisines together with the French's cooking techniques. That makes it simply best of both worlds. The orange bulb lightings and industrial style of design seems to make this open concept restaurant the central of attraction in Bugis Junction. With the help of technology today, pressing the service button on the dining table will alert the service staffs. No more looking around and trying to catch their attention when you need assistance. For family with kids, Miam Miam or "yum yum" in French, has sofa seats available which will come in handy for the kids to sit more comfortably.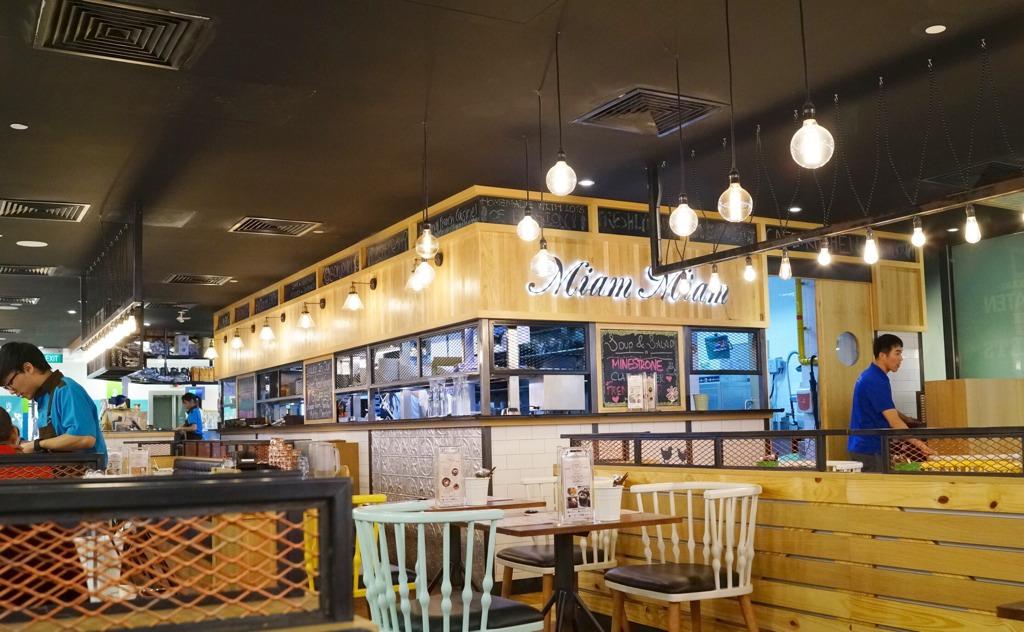 This restaurant's food menu is comprehensive, serving fluffy baked Soufflé and French Toasts to homemade Japanese curry and the lighter taste of Japanese pasta. Rated delicious and "only in Miam Miam" was their Peanut Butter & Banana Milkshake ($8.20) and Berries Soda ($8.80). Miam Miam also served "superior quality green tea" such as Hot Matcha Latte ($6.80), Iced Matcha Latte With Matcha Softee ($8.80) and Matcha Hot Chocolate ($7.80). For caffeine addicts, Hot Coffee ($5.20), Iced Coffee ($6.20) and Iced Coffee With Softee ($7.20) does sound good too.
My Iced Coffee and Iced Coffee With Softee are both black coffee with the option to put some milk and sugar to enhance the taste. They were like Iced Americano. With a slightly sour aftertaste, the Iced Coffee With Softee will taste much better and creamier.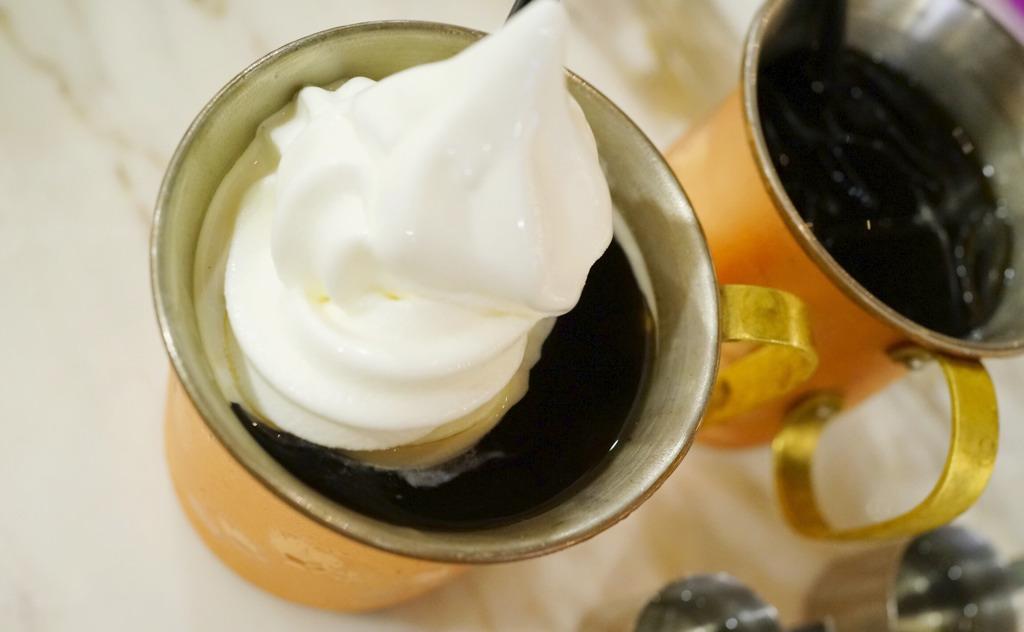 I have ordered the Riz Au Curry ($15.50) which is actually baked rice with homemade Japanese curry, pork frankfurters, broccoli, cheese and egg. Surprisingly, the Riz Au Curry was not spicy, tasted sweet and delicious. My little one really enjoyed this curry dish.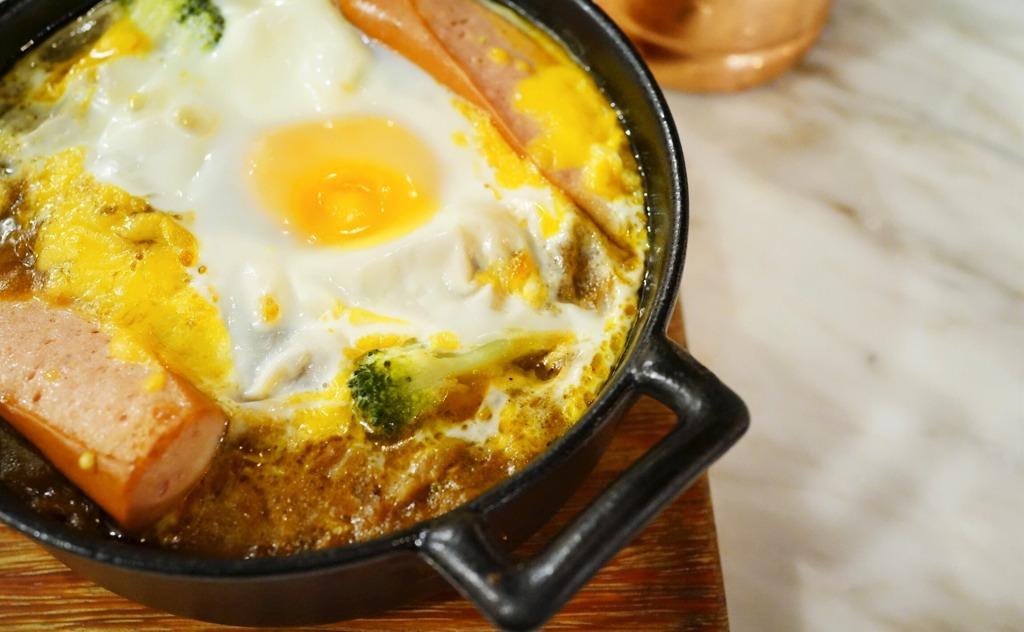 Next up was the Soufflé De Nuage ($15.50) which is the home-style fresh tomato sautéed rice topped with the fluffy baked clouds of eggs and cheese. When served on my table, the soufflé was wobbly and slicing it open could get a little messy. First taste? The outer layer of the soufflé was crusty while the inside was moist and the tomato sautéed rice had slices of ham and mushrooms.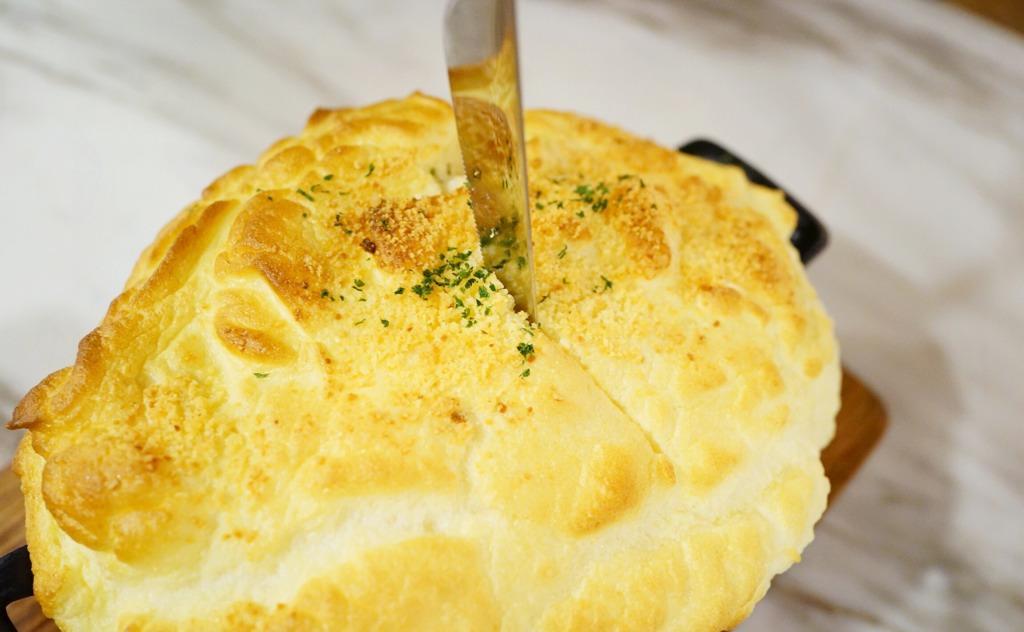 Wait for fifteen minutes and here comes the Valrhona Chocolate Soufflé ($13.80). Heavenly chocolaty and moist inside, this freshly baked soufflé is a must try for all chocolate lovers.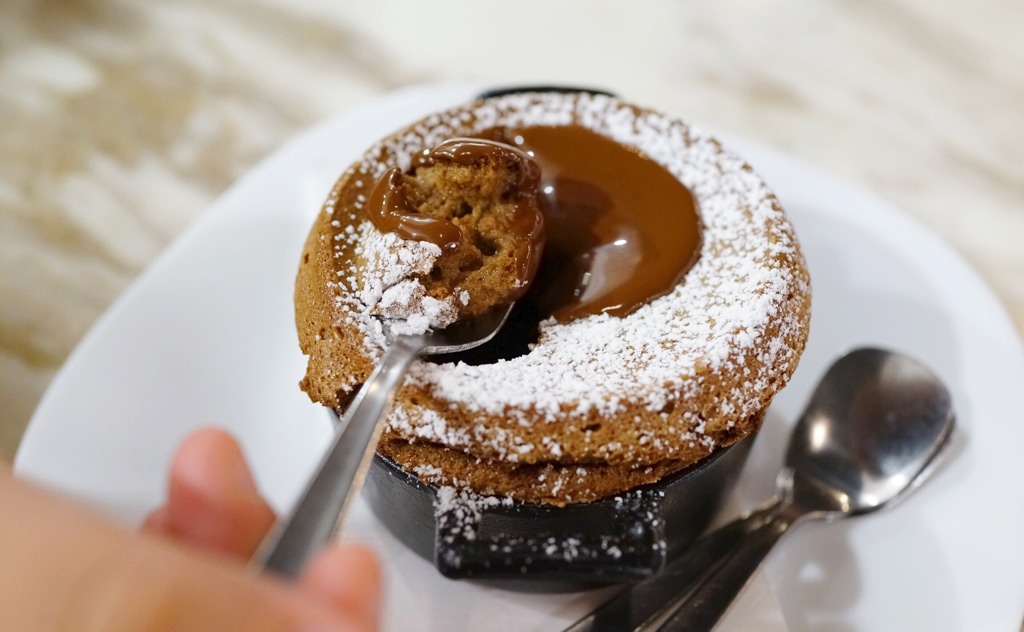 My mains and dessert from Miam Miam at Bugis Junction were served fresh and really hot on my table. The iced water will be charged $0.50 per glass and it is refillable. The service staffs were prompt in attending to us when the service button was pressed. The overall impression of service and food were good and it is worth to give it a try when you happen to visit Bugis Junction.
Address of my review
Miam Miam
#02-14 Bugis Junction
200 Victoria Street
Singapore 188021
Opening Hours
Monday to Sunday: 11:30am to 10:00pm
Telephone: (65) 6837 0301
Website: http://miam.sg