Many big brands mascots had a gathering in NEX's NTUC Xtra on Saturday afternoon at 12.30pm. Many children are so excited and crowd around them. There are joyful cheers during the event. People taking photographs with the mascots with the 3 key poses: The scissor, paper and stone pose. Children keeps running towards these mascots and poke them either on their tummy or waist. Tough job for the person in the mascot but they do make the children happy that day.
My son kept pointing at the the mascots with his tiny index finger and keep shouting "Arrggggg!" and "Errrhhhhh!". Since he is so filled with excitement just like the other children, I decided to let him touch the Merries mascot. Kayden gave a look that clearly says, "Get that monster out of my sight."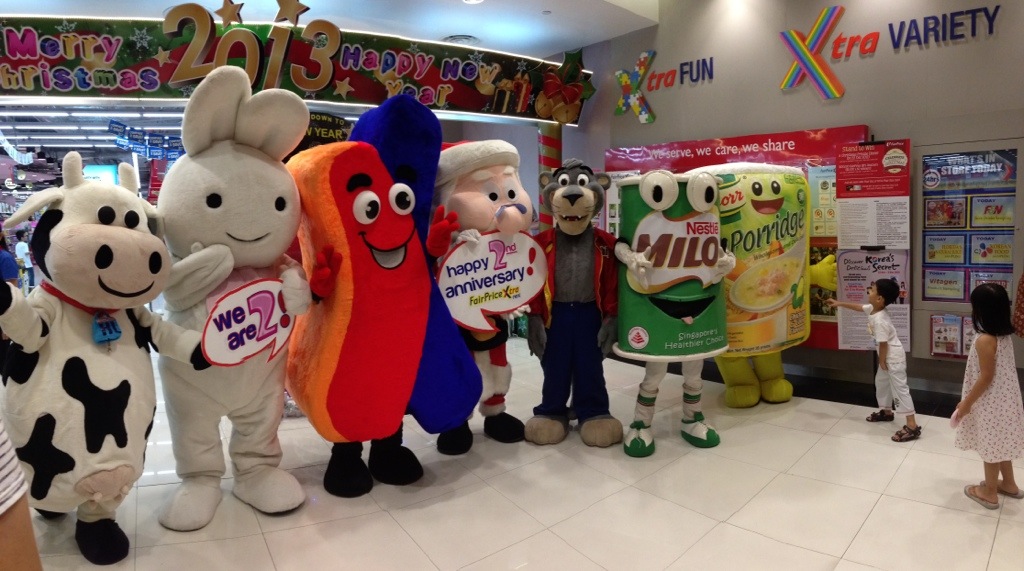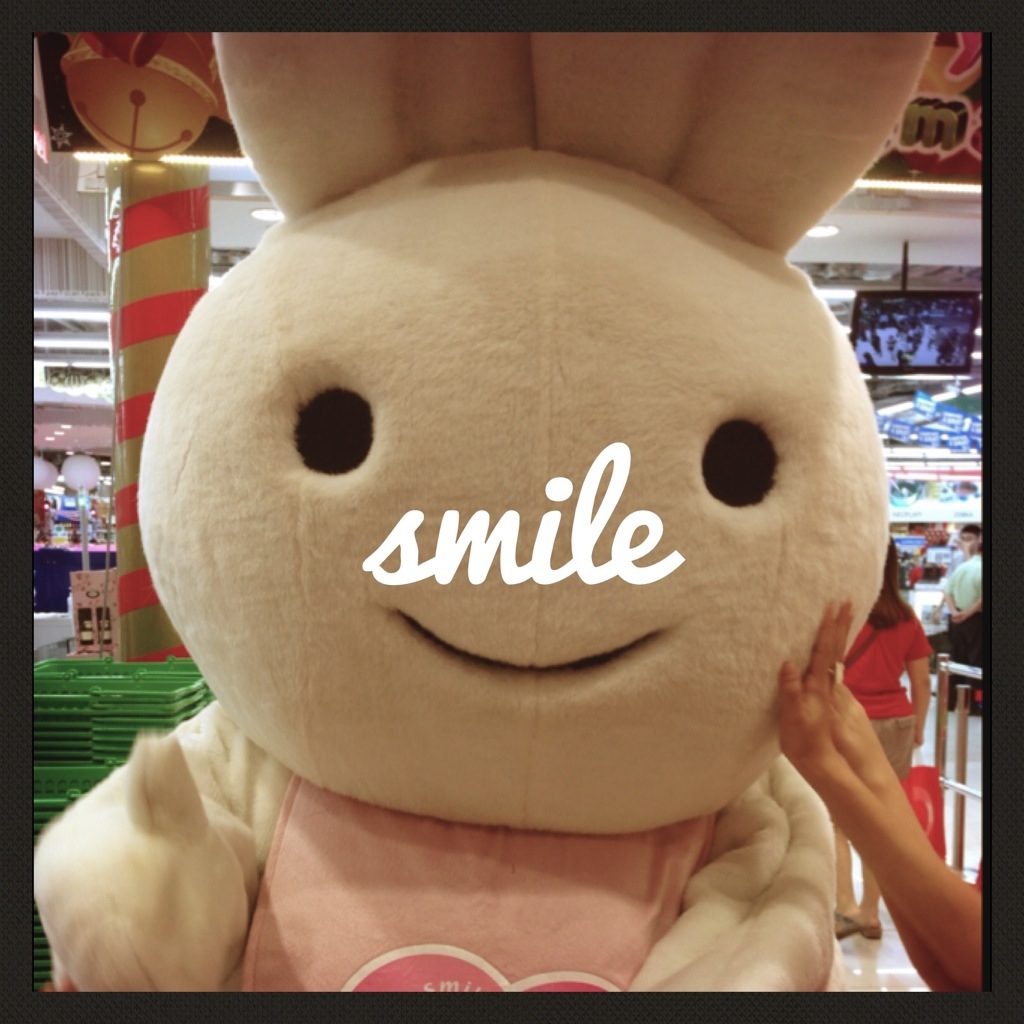 With Kayden standing alone beside a mascot, he kept clinging onto me and pout his lips. It is a matter of time he will make a big cry. I carried and whispered to him, "The Merries rabbit is so cute. You want to take a photo with him?" He just gave me his "Arrggggg!" again. That is what a 1 year old toddler will answer.
So what really makes Kayden really happy in NTUC Xtra? Not his Friso milk but it is the trolley which the front portion is a design of a car. There are only 2 or 3 of these cars in the supermarket, so parents need to snatch them real fast. A cosy spot which he can spin the steering wheel like a Formula 1 driver. There was once a Santa Claus mascot block his way. Kayden stick his head out, index finger pointing at him and say "Arrggggg!"