Most sushi rolls in Japanese restaurants are pretty much the same, but in Maki-San, you can design the type of sushi to suit your tastebuds and moods with the ingredients you truly love. Located near to Dhoby Ghaut MRT station and right at the basement of The Cathay, Maki-San is a small dining fast food restaurant with colourful walls and wacky cartoon posters that will brighten up everyone's day. With a slogan of "Take out what you don't like!", this phase says it all for a design your own sushi restaurant.
Maki-San at The Cathay serves two sizes of sushi meals for their customers, namely the Little San ($7.90) and Mega San ($9.90). Ordering your customise sushi rolls at the counter is really simple. With a piece of sushi form and a pen, you can choose to have Japanese white rice or brown rice and roll them up with either traditional Nori (seaweed) or healthy soy (extra $1.00). With up to 27 essentials ingredients, 11 specials, 12 sprinkles and 17 sauces to choose from, you will definitely be spoilt on "what to stuff" your DIY sushi rolls with. For the crispy food lovers, you can even have your sushi fried with an additional top up of $1.50.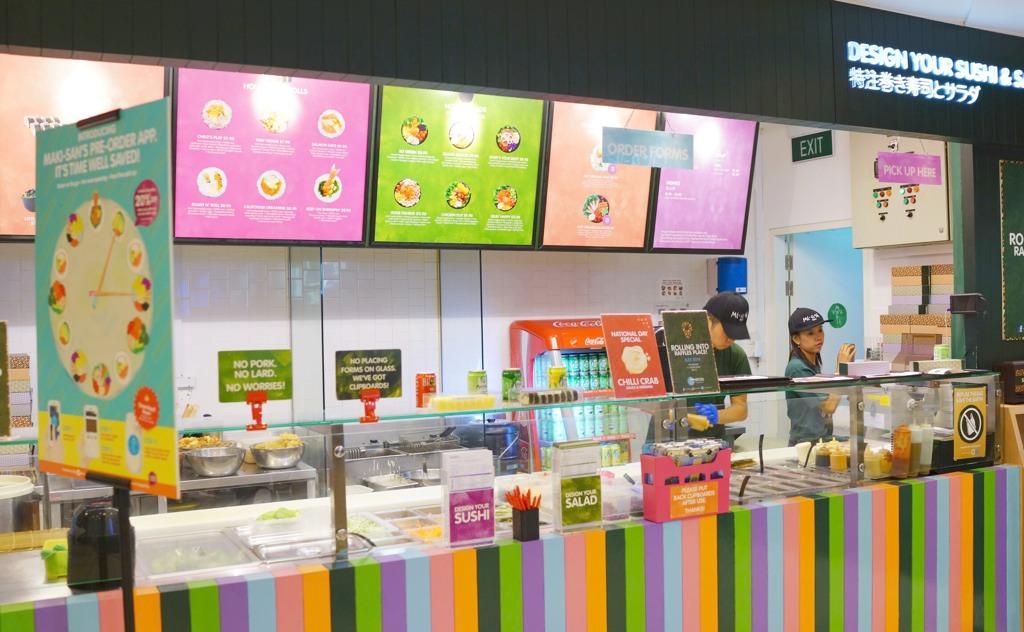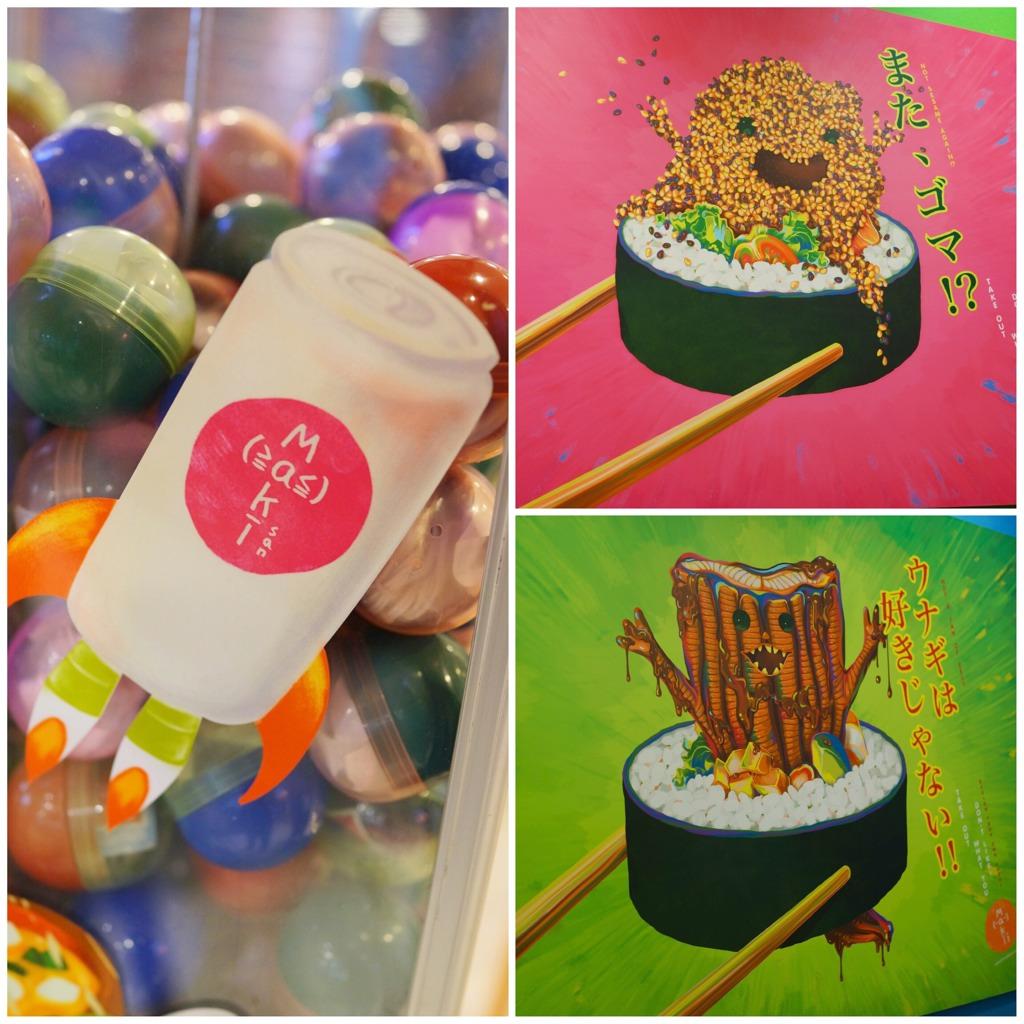 Salads are also available in three sizes, Little San ($7.90), Big San ($9.90) and Mega San ($11.90). I created my own pasta salad with ingredients such as Jalapeños, broccoli and boiled eggs. It was wonderful to choose what I really like.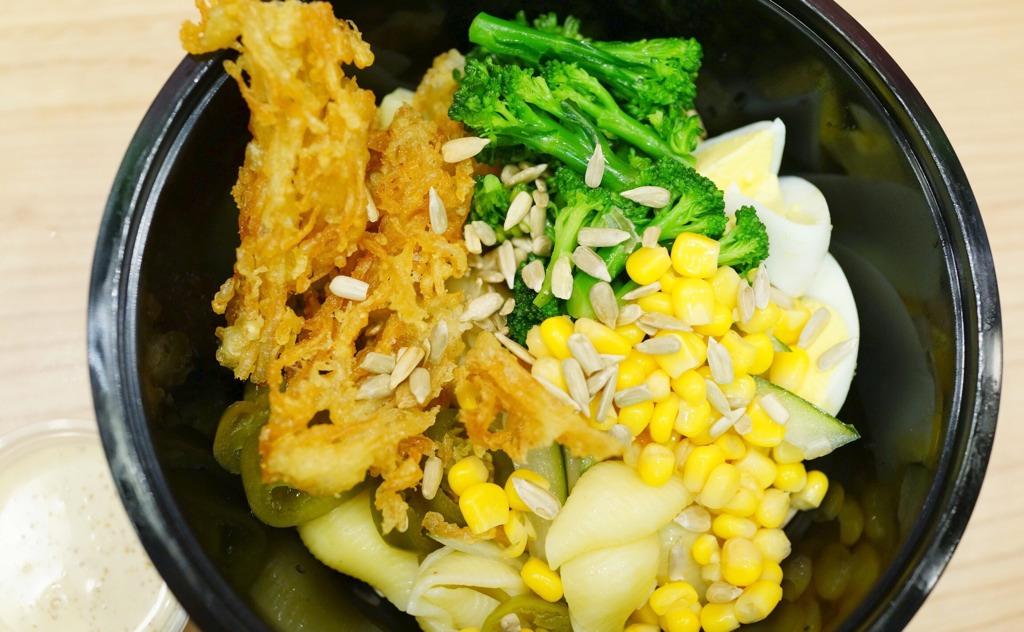 During my self-collection of my food orders, it was a pleasant surprise to see my sushi rolls served in colourful patterned boxes.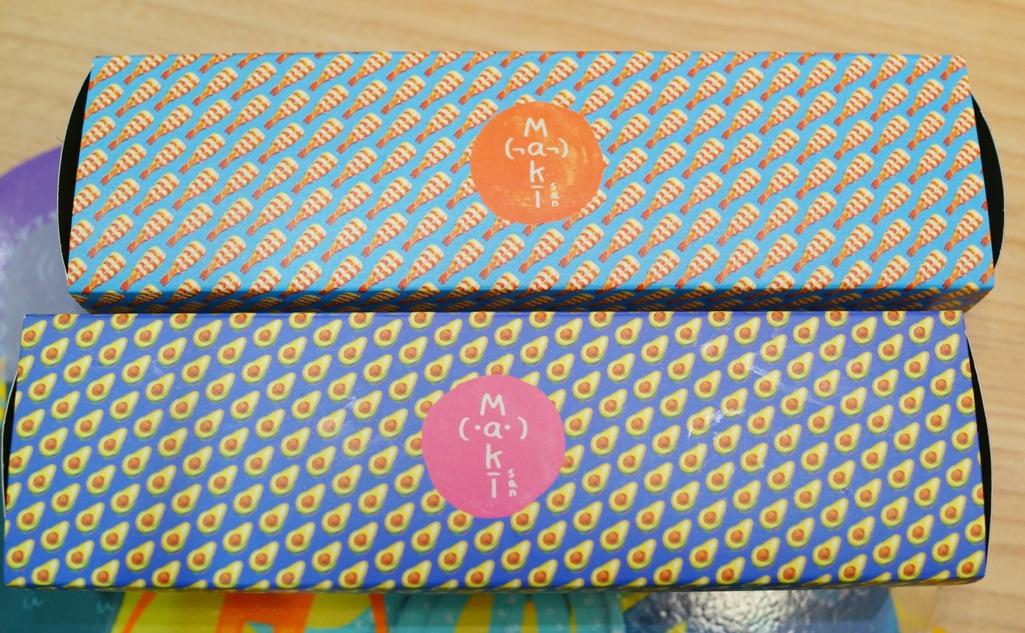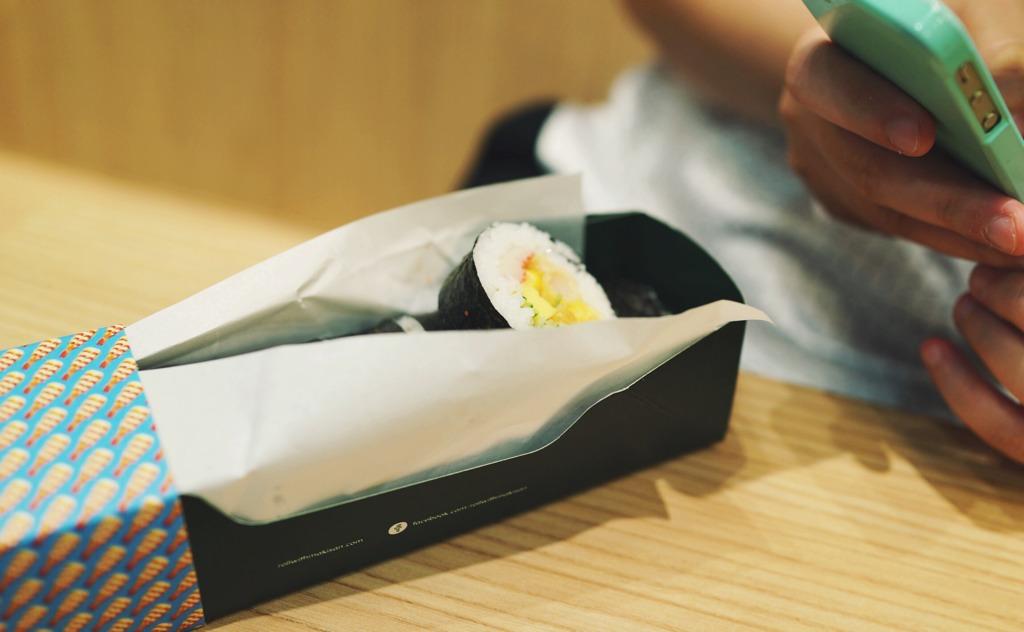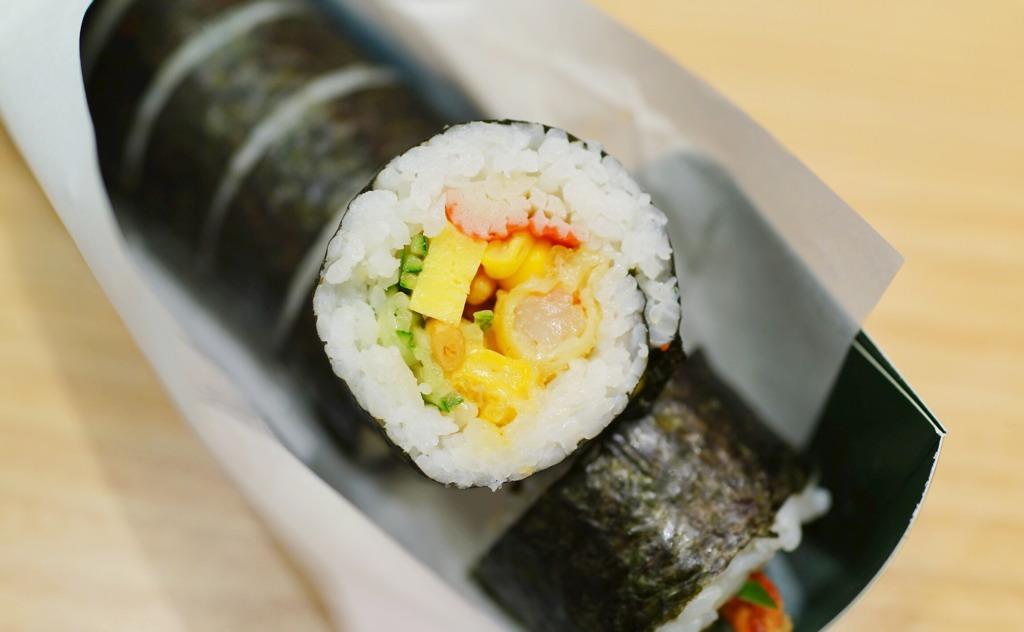 If you are craving for some healthy quick bites in Dhoby Ghaut area, Maki-San at The Cathay is a good fast food restaurant to satisfy your stomach at a reasonable price tag. This is a great food idea for picky foodie's and health conscience people. Even though the sushi taste is not of top notch quality, the taste is decent enough to make you go back to Maki-San and create your own sushi rolls again.
Address of my visit
Maki-San
2 Handy Road, #B1-17/18
Singapore 229233
Opening Hours
Monday to Thursday: 11:30am to 9:30pm
Friday to Saturday: 12:00pm to 10:00pm
Sunday: 11:30am to 9:30pm
Telephone: (65) 6737 8772
Website: https://www.facebook.com/rollwithmakisan