With another brand new day to begin with, we are going to travel down the Great Ocean Road from Apollo Bay to Peterborough and followed by our final destination, Warrnambool. This is going to be very much like my previous road trip from Melbourne to Apollo Bay. We checked out of our motel and set off at 7am for breakfast. After which, we will journey 200km west from Apollo Bay to Warrnambool. The total estimated traveling time for this journey will be about 7 hours. Let's talk out the two towns we are heading to, Peterborough and Warrnambool.
Peterborough is a town where Victoria's famous natural limestone cliffs are located. Due to the high number of huge rocky cliffs situated along Victoria's 130km coastal stretch, this coastal zone is well-known as the Shipwreck Coast. As early as the 1800s, Victoria's ferocious weather and extreme tidal waves had caused more than 600 shipwrecks. As of today, only 240 of these vessels have been discovered.
In Victoria's far south western side lies the Warrnambool city, which is well-known for it's rich maritime history. With this, Australia's largest heritage maritime museum is located in Warrnambool's Flagship Hill Maritime Village. On the side of nature, Warrnambool's Logan's Beach is the home and nursery for the Southern Right Whales.
Breakfast at Apollo Bay Bakery
Located at 125 Great Ocean Road Apollo Bay, which is less than 5 minutes drive from Best Westin Motel, there is a warm-hearted bakery shop called the Apollo Bay Bakery. Serving freshly baked pastries and cakes, this cafe is a convenient breakfast spot to start our day. Apollo Bay Bakery serves tasty breakfast fare from $3 to $8 at 6am. Their breakfast fare includes Ham & Cheese Toastie ($6.50), Ham & Cheese Croissant ($6.50) and Warm Chocolate Croissant ($3). They also serves up to 25 different varieties of delicious pies such as Steak & Mushroom Pie ($5.50), Chunky Beef Pie ($5.50) and Scallop & Curried Leek Pie ($10).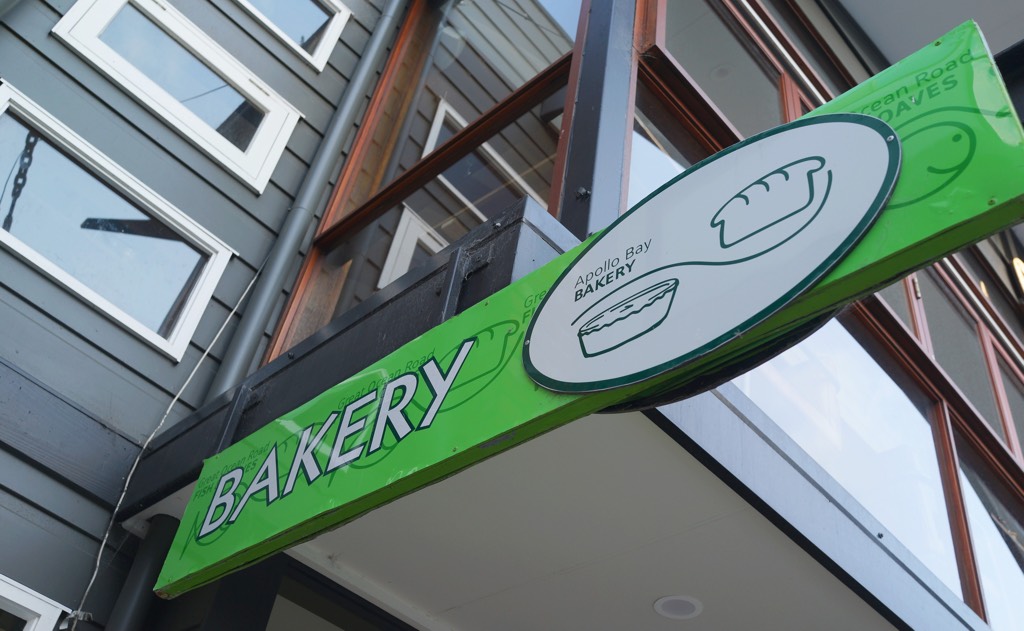 Using coffee beans from Monte Coffee, Apollo Bay Bakery serves the usual coffee menu such as Cappuccino, Latte, Flat White and Mocha for their customers. A regular size coffee is priced at $3.50, while a large size coffee is priced at $3.80. I have to say their coffee pricing is affordable.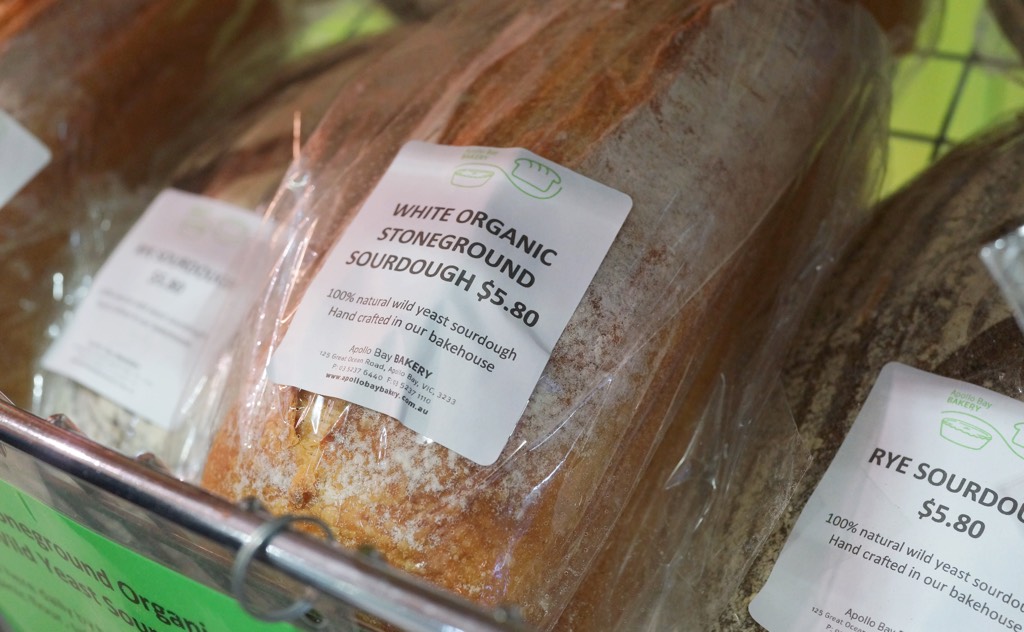 Gotten ourselves a comfortable spot, we decided to have their Ham & Cheese Croissant ($6.50), Ham & Cheese Toastie ($6.50), Walnut Cake ($3.50) and two cups of regular sized Flat White ($3.50). Straight from the hot oven and onto my plate, their croissant and toastie tasted homemade. Wrapped with baking sheet, the Walnut Cake is topped with chucks of caramelized walnuts and it is dense on every bite. As for the taste of my morning coffee, it was decent enough.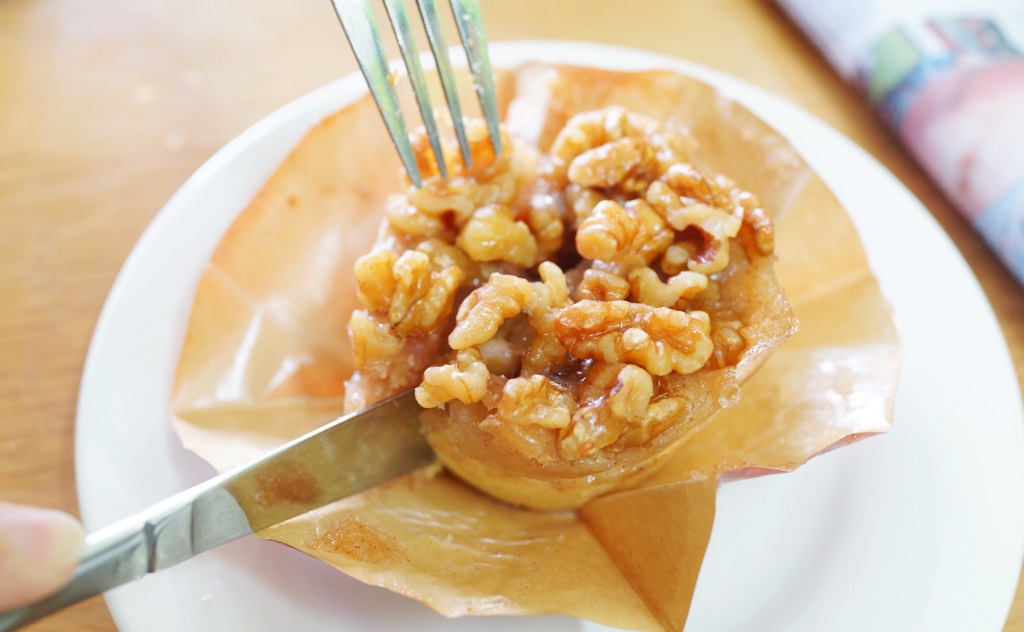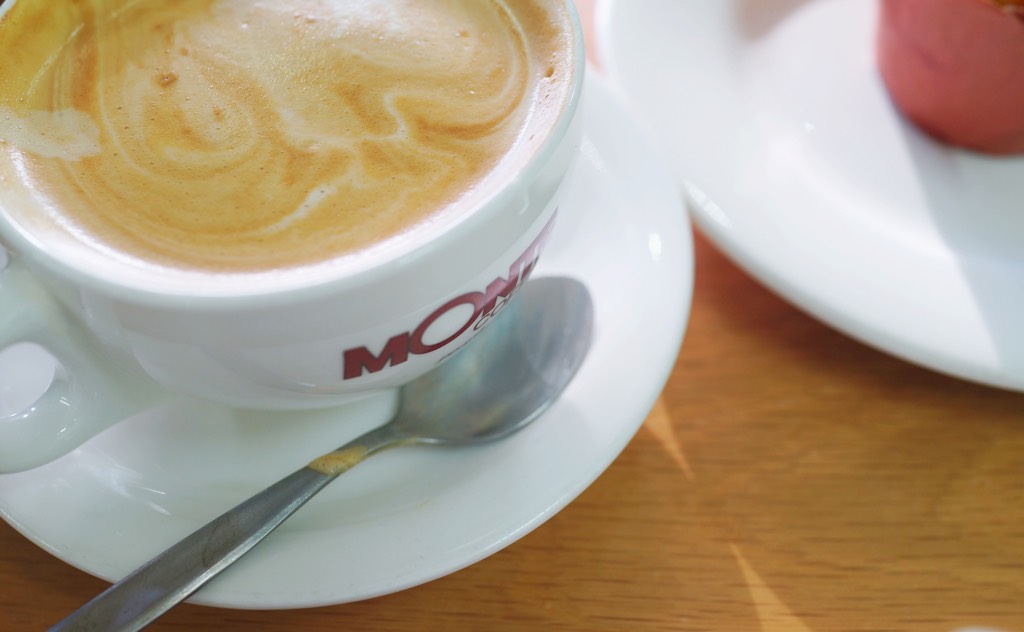 Apollo Bay Bakery is a small and homely cafe, which serves simple and tasty breakfast treats. The overall food pricing is reasonable in the state of Victoria.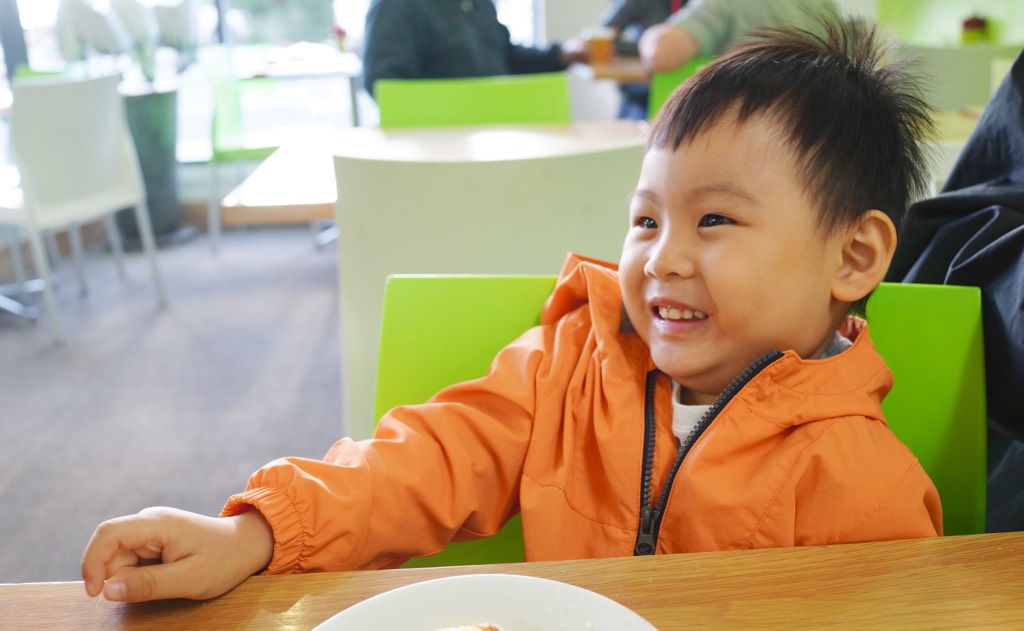 Address of my visit
Apollo Bay Bakery
125 Great Ocean Road
Apollo Bay, Victoria 3233
Australia
Telephone: +61 5237 6440
Website: http://apollobaybakery.com.au
Cape Otway Lightstation
At 8:30am, we reached our first attraction, the Cape Otway Lighthouse. Suddenly, the skies started to drizzle with rain and it felt like 6 degrees Celsius outside. We waited inside our warm car until 9am, which is the opening hour of the Australia's oldest lighthouse attraction.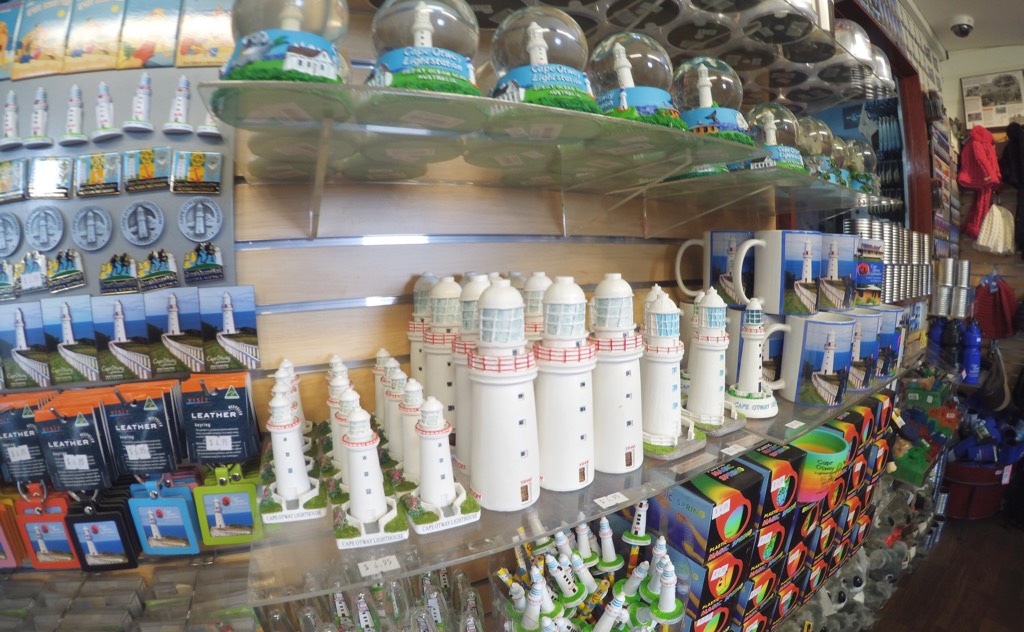 At 9am, we entered the Cape Otway Lightstation and paid for our entrance fees. We also gathered the brochures and maps at the counter to better appreciate this attraction. The first object we spotted was a wrecked up vessel stucked in the ground and this model represents the hundreds of shipwrecks occurred in Victoria's coastal regions.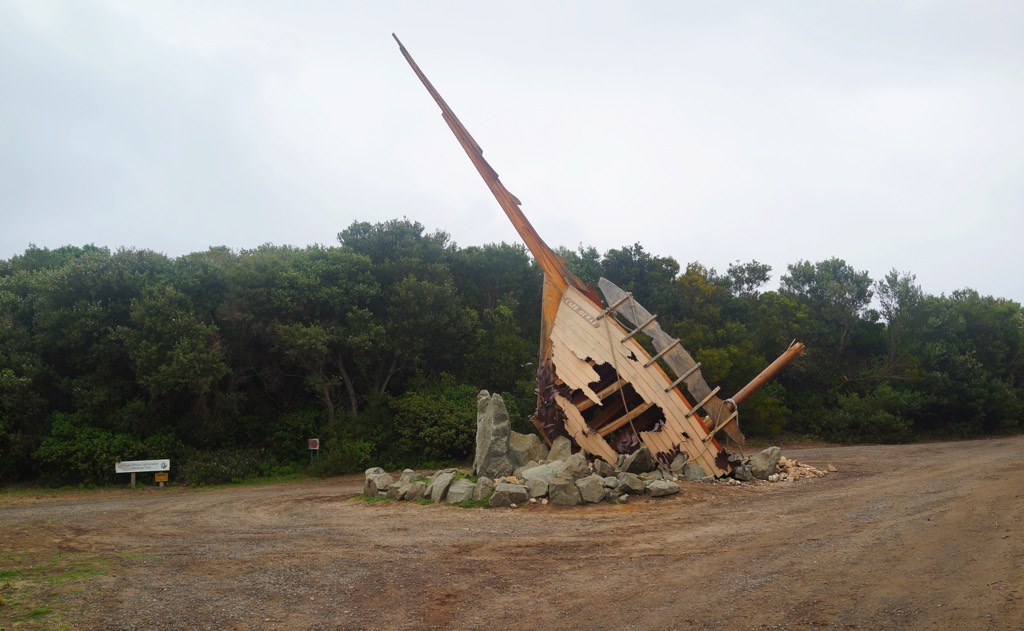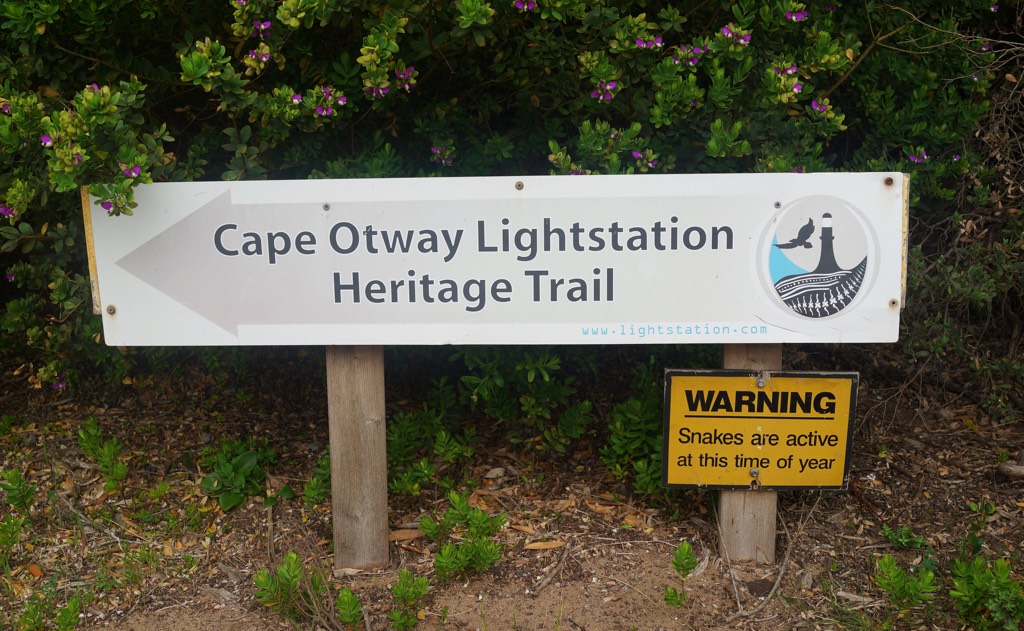 Walking under the drizzle of rain and strong cold brushes of wind, we were excited to see a white house which is located 300m away. Time for some shelter from this terrible cold weather! The white house which we had arrived is called the Telegraph Station. Built in 1859, this house is refurbished to display the many stories and showcase important objects like Morse Code machine. As shipwrecks happened frequently, telegraph communication networks played a vital tool in Victoria.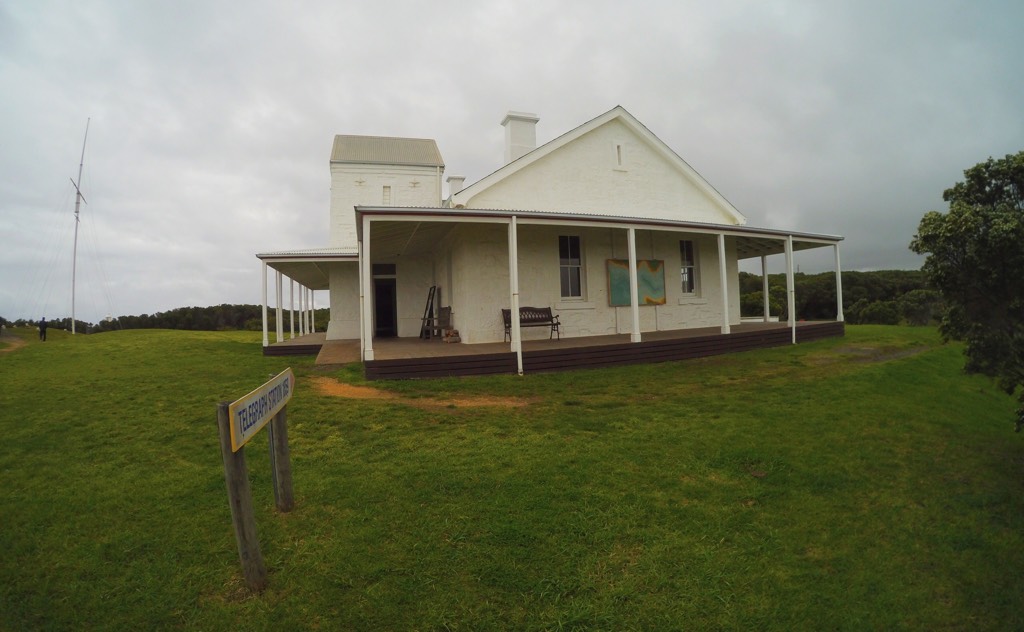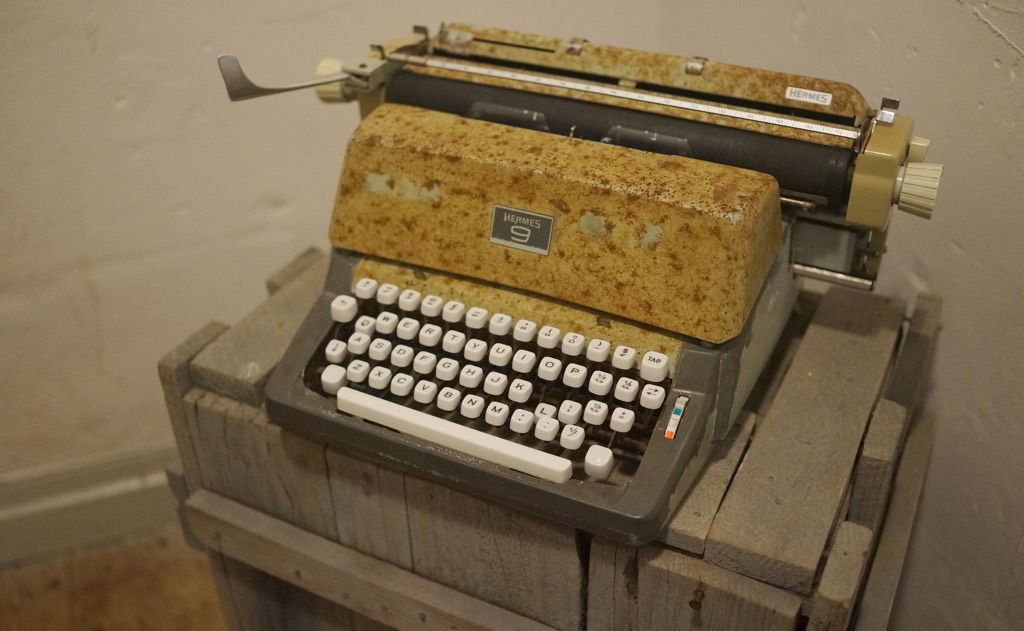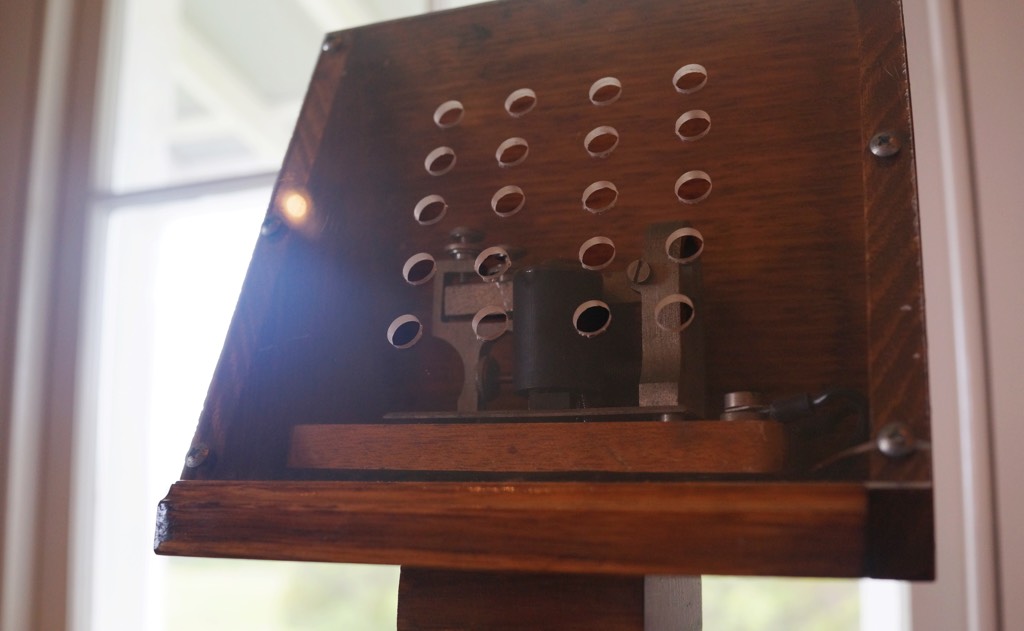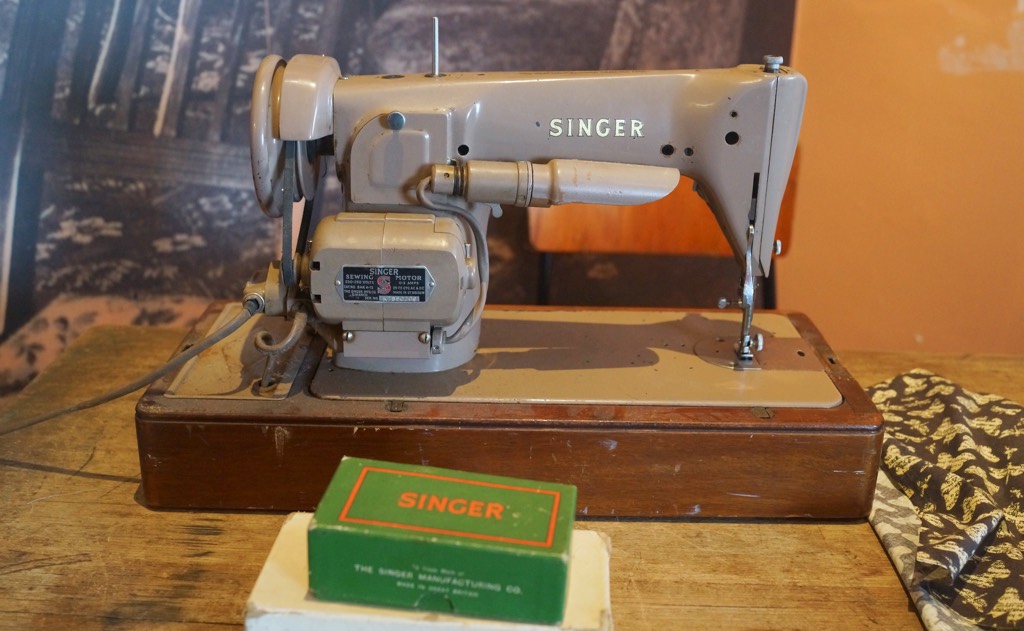 Embracing ourselves, we walked towards the 80 meters tall Cape Otway Lightstation. Built in 1848, this lighthouse took nearly 10 months of difficult challenges to complete it's mega construction. With it's lighting mechanism formed up using 21 well-polished reflectors made in London, this lighthouse was first lighted up on 29 August 1848. Ever wondered how heavy are these mega lens? 4,318kg.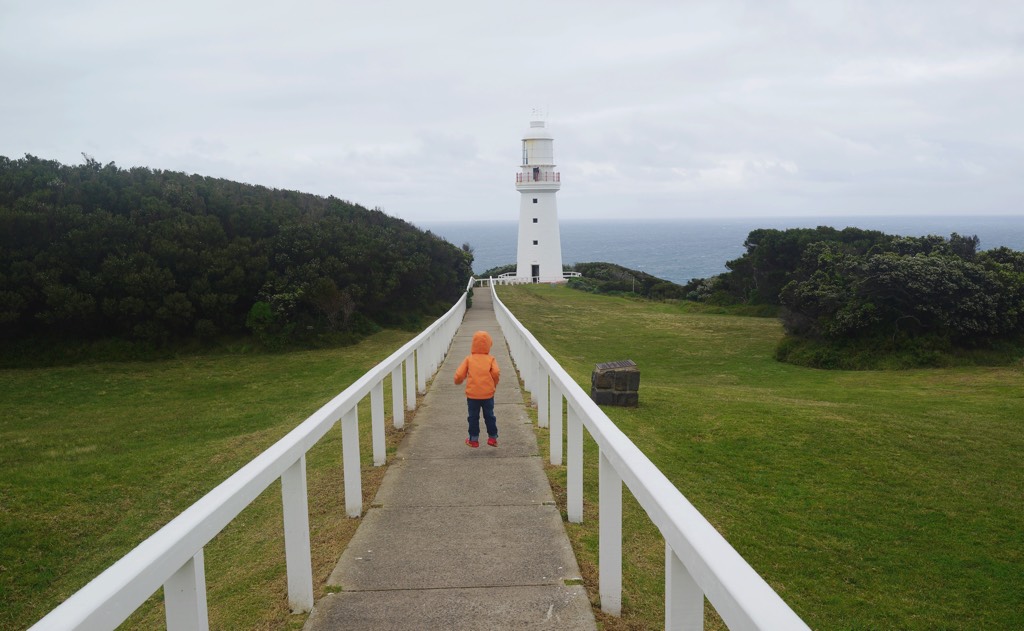 Climbing up more than 70 narrow stairs to the top, right inside of this lighthouse was very cramped. Stepping out and holding the handrails tight, the wind was extremely strong and dangerous. The sight is very beautiful and totally out of this world.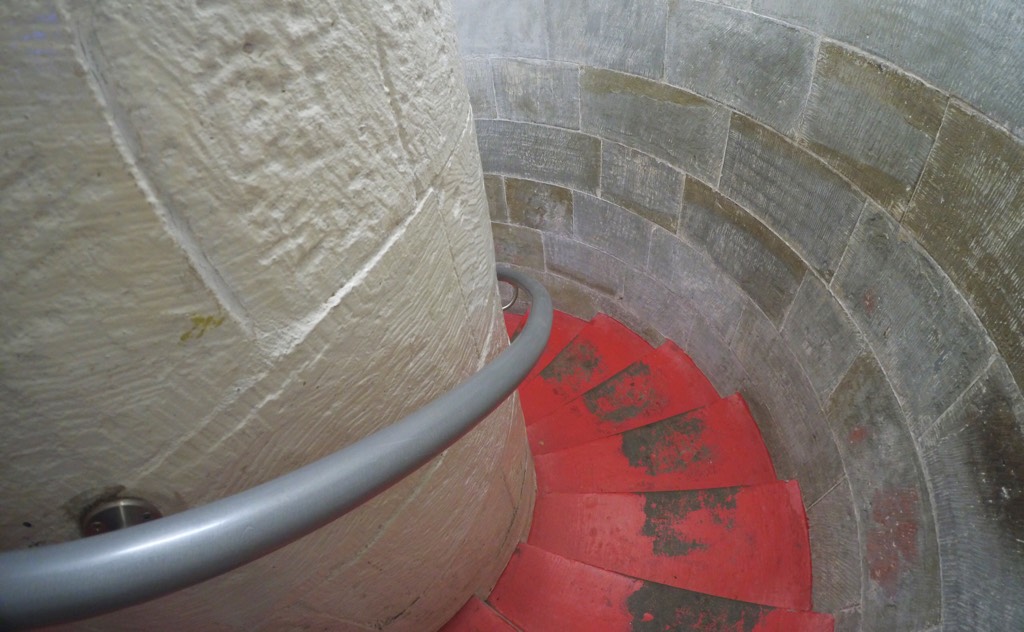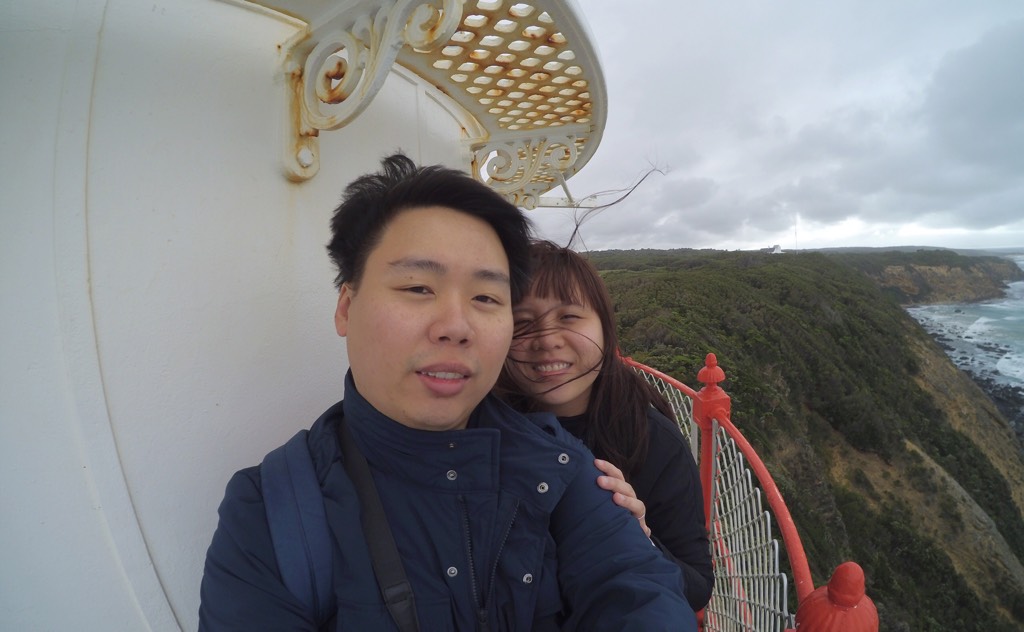 Stepping back in, the guide shared with us the history and importance of this lighthouse. Enclosed in a constraint working space with poor ventilation in the lighthouse, the Lightkeepers back in those days needs to polish these reflectors everyday and light them up using burning sperm whale oil. In 1905, incandescent kerosene mantle were used. In 1939, the lighthouse started to use electricity. Back then, electricity is generated using a diesel generator, which in return increases the brightness greatly. Today, this lighthouse uses solar powered beacon. The guide even let Kayden power up the revolving light reflectors!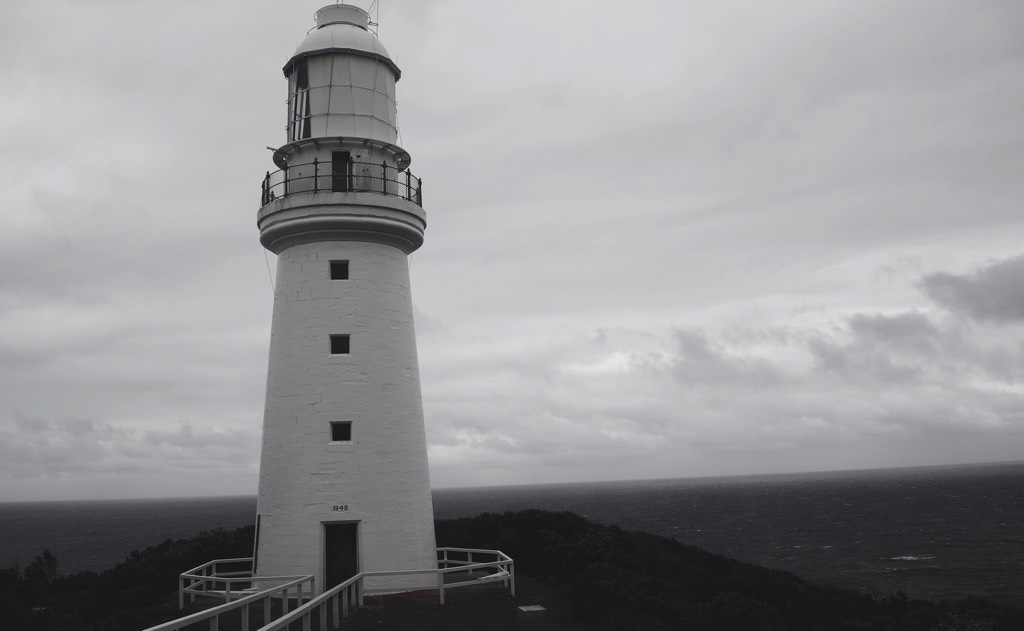 To experience how it felt inside and outside a lighthouse, the Cape Otway Lightstation is a must to visit attraction during the Great Ocean Road travel.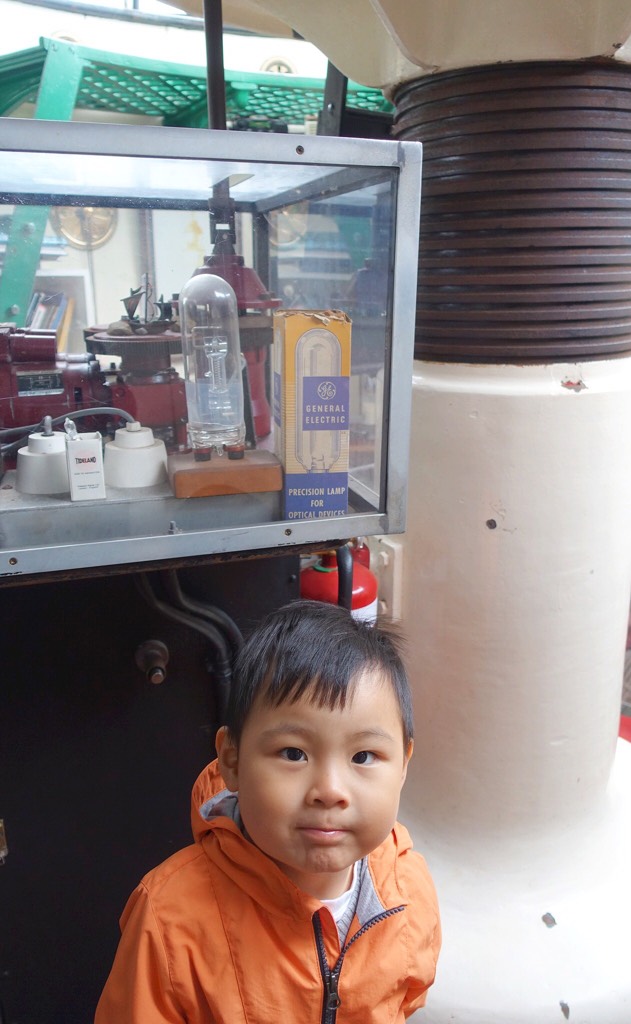 Address of my visit
Cape Otway Lighthouse
Otway Lighthouse Rd
Cape Otway Victoria 3233
Australia
Telephone: +61 3 5237 9240
Website: http://www.lightstation.com
Twelve Apostles, Loch Ard Gorge and London Bridge in Port Campbell National Park
The strong forces of tidal waves and winds have been eroding away the softer layer of limestones in Victoria's coast. The formations of these isolated off-shore limestone cliffs started off from cave formations, followed by arches. Every year, about 2cm of limestones are eroded away.
Probably, the most famous rocky limestone cliffs in the Great Ocean Road is the Twelve Apostles. Located in Port Campbell National Park, these 45 meters high limestone cliff used to have twelve and currently, there are eight of them. The rest of the five have collapsed due to the constant process of sea erosion by the ferocious waves and strong winds.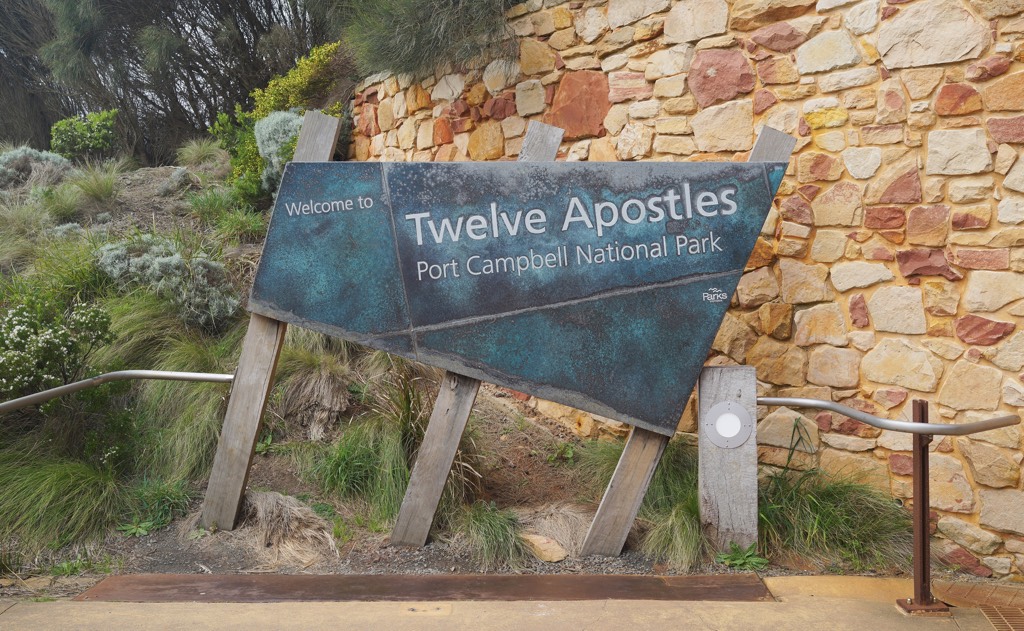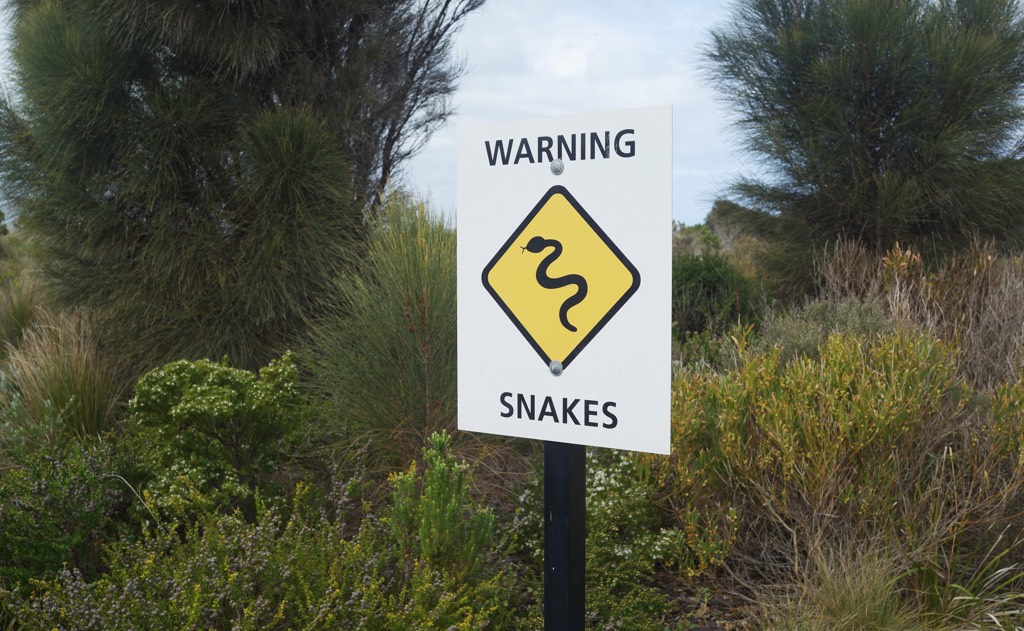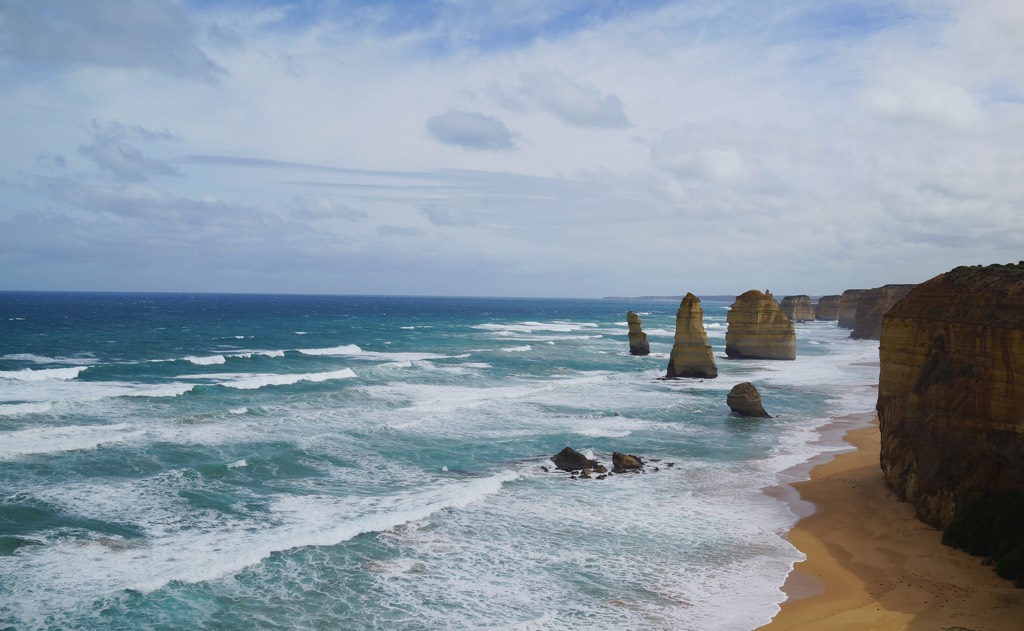 Approximately 5 minutes drive from the Twelve Apostles, we arrived at the Loch Ard Gorge, which is one of the popular coastal attractions in Port Campbell, Victoria. Named after the famous Loch Ard vessel which travelled from England to Melbourne for 90 days in 1878, the narrow waters into the shore is a beautiful sight with it's clear blue waters. During the night of tragedy, only 2 passengers out of 52 survived the shipwrecked of the Loch Ard and this location marks their survival.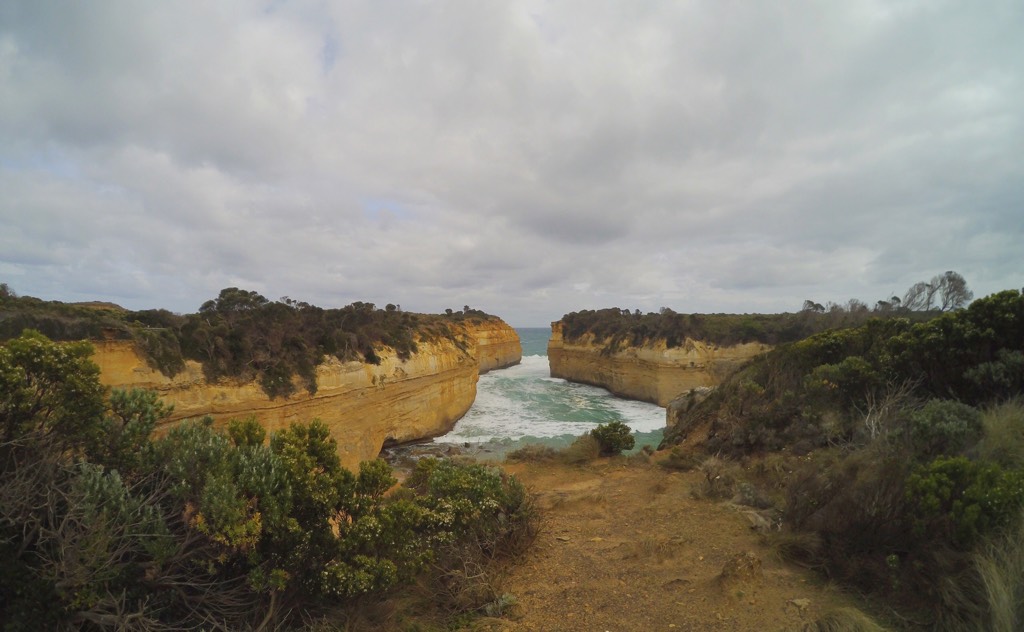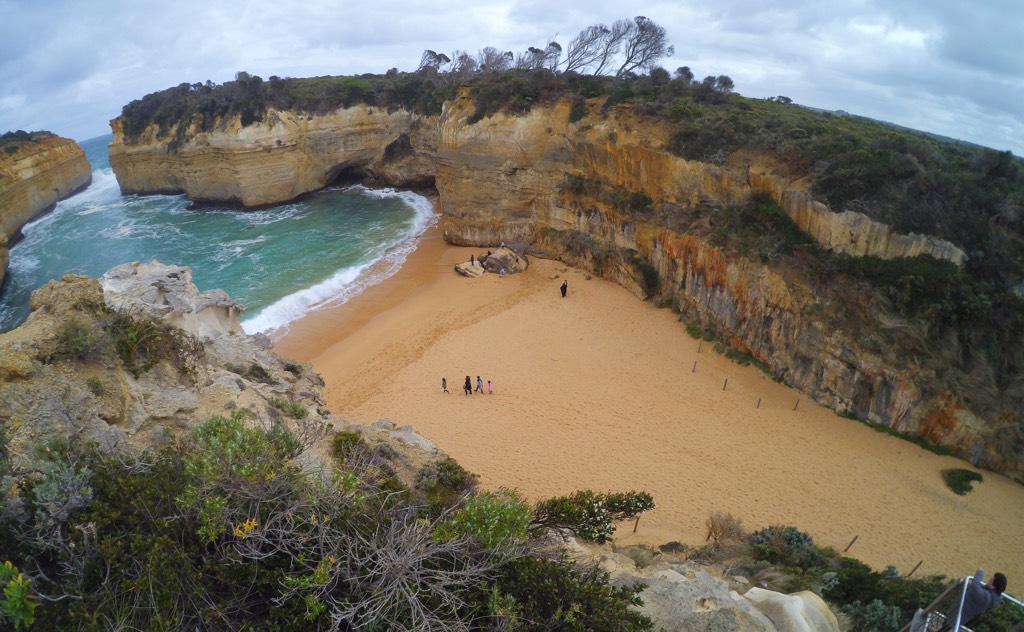 The London Bridge had really fallen down to form the popular cliff attraction in Port Campbell called the London Arch. Another beautiful attraction to enjoy the sound of the waves and sweep of wind.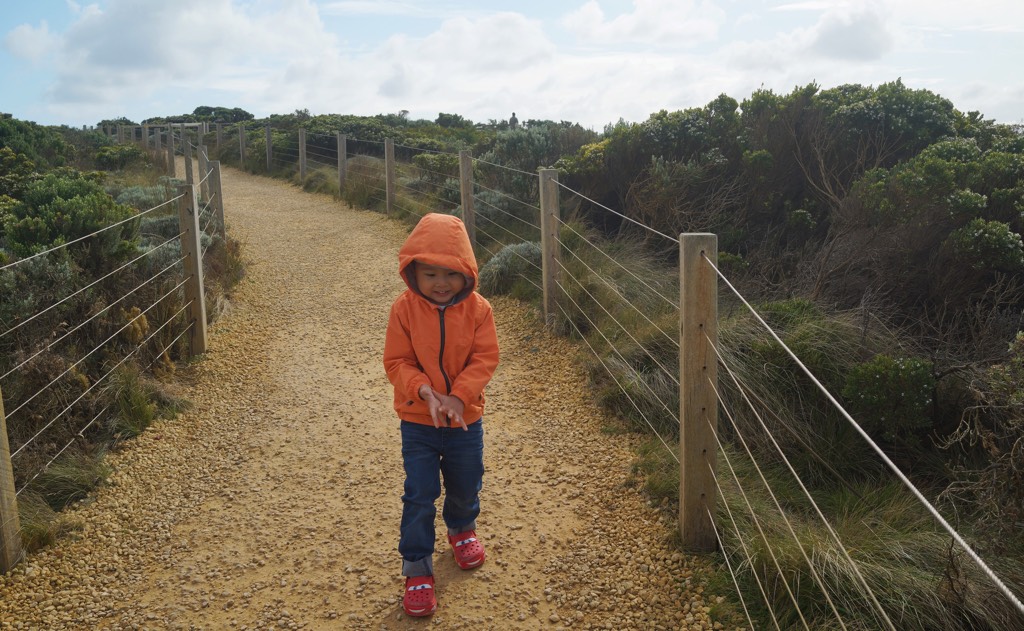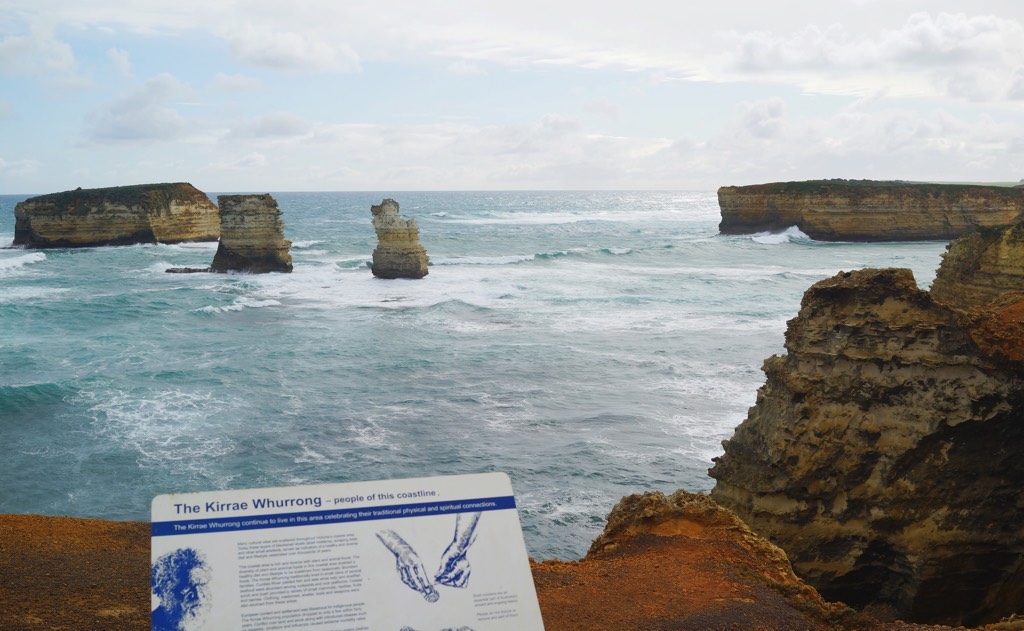 Address of my visit
Twelve Apostles, Loch Ard Gorge and London Bridge
Website: http://www.visitvictoria.com
Waves Cafe Bar And Restaurant in Port Campbell
Located in the small quaint town of Port Campbell, there isn't much lunch selections available as most of them are closed. Hence, we decided to settle our lunch in Waves since they are opened. There is also a Port Campbell Shopping nearby, which we could purchase some snacks and other general supplies.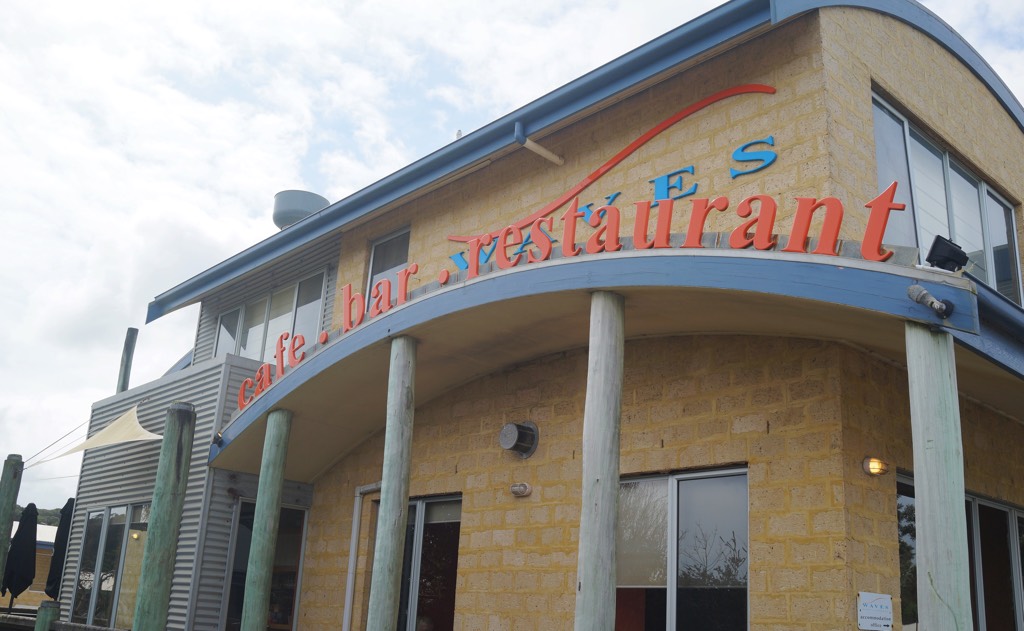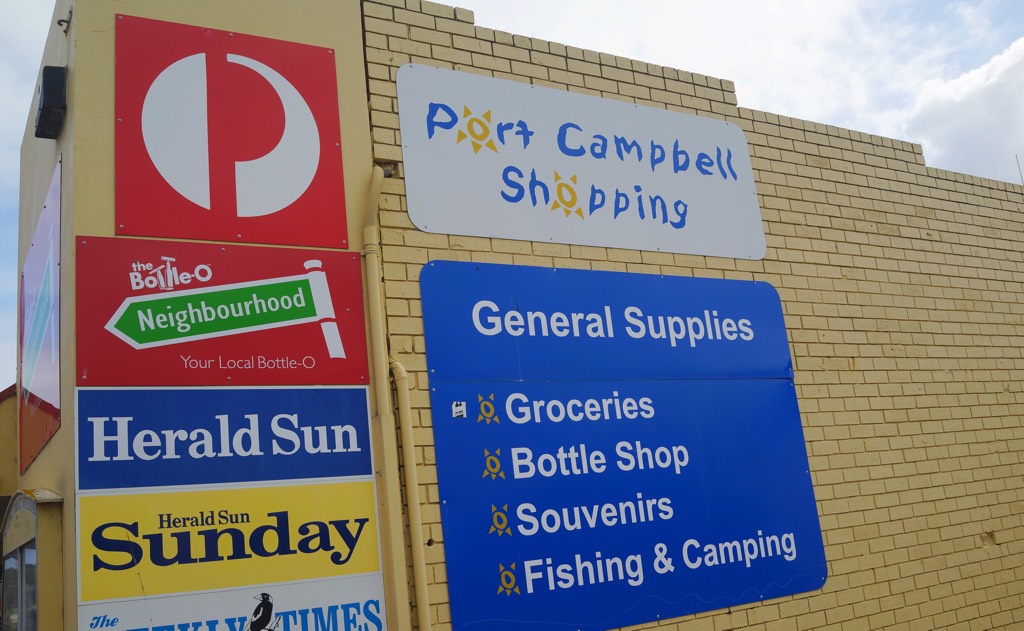 Serving up to 10 different variety of lunch items, the Waves also served gluten free bread and pasta at an additional price of $4. With the price range from $10 to $22, the Waves serves food such as Chargrilled Marinated Chicken Thigh ($16.50), Chargrilled Marinated Lamb ($18.50), Crispy Beer Battered Fish & Chips ($22) and Open Steak Sandwich ($18.50).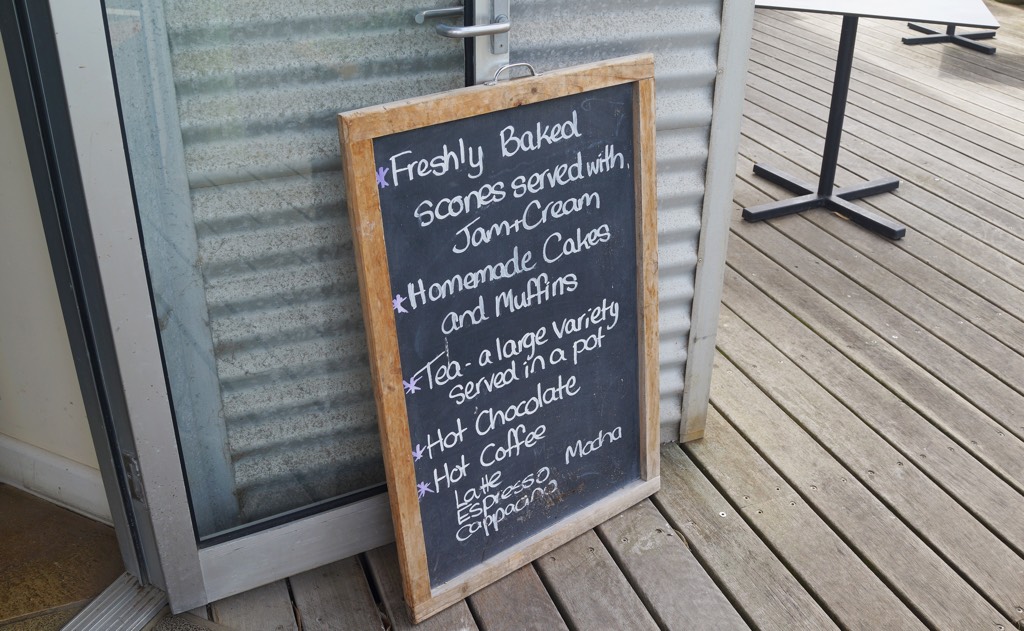 We have decided to get a warm bowl of their Soup of The Day served with sourdough bread ($10), kid's meal pizza with fries ($12.50) and Chargrilled Marinated Chicken Thigh ($16.50). Their Soup of The Day was Potato & Leek Soup.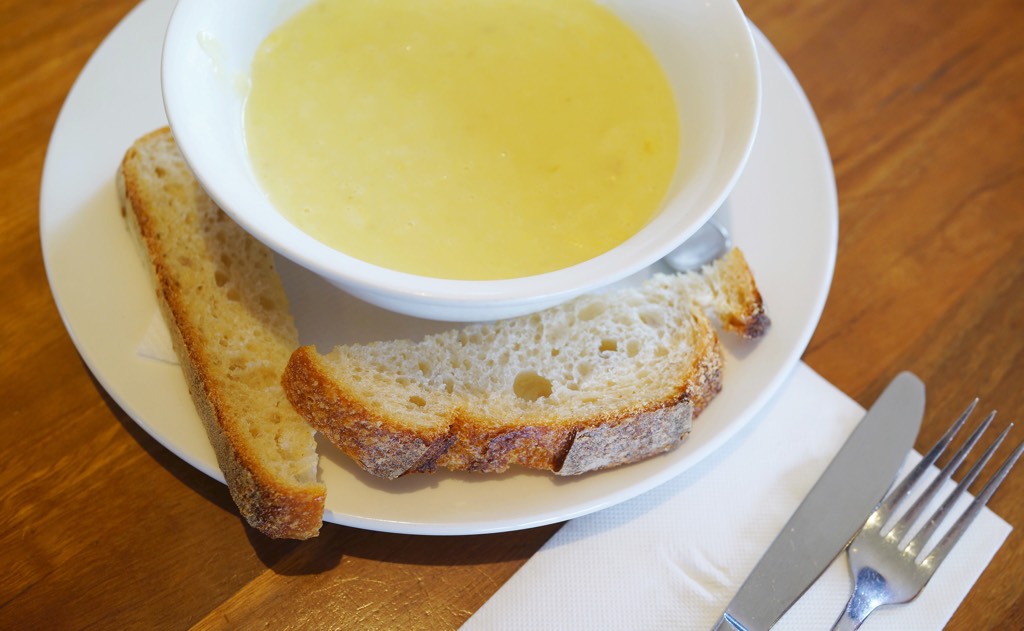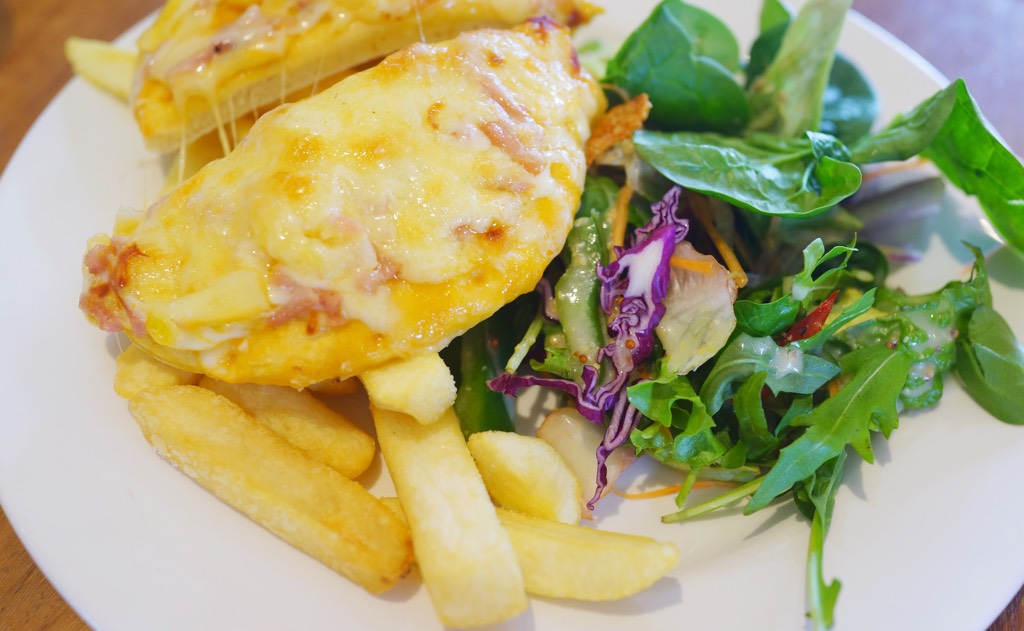 The food served in Waves Cafe Bar And Restaurant were delicious. What I love most about this restaurant is the perfect dining ambience; quiet, warm-hearted and total relaxation. No background music playing, just the sound of our dining culinaries and family conversations.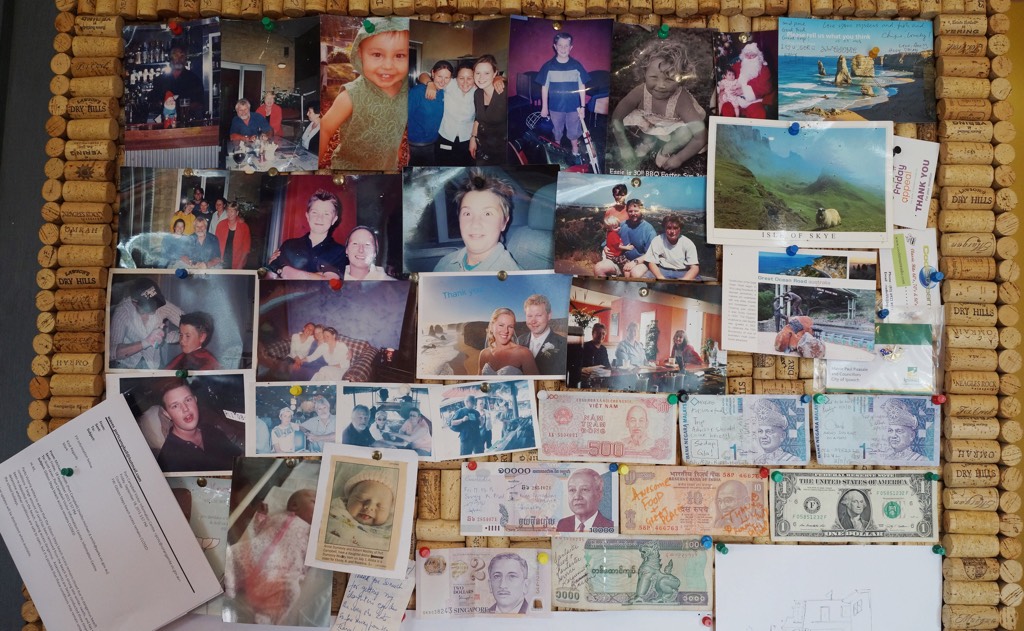 Address of my visit
Waves Cafe Bar And Restaurant
29 Lord Street
Port Campbell 3269, Victoria
Australia
Telephone: +61 3 5598 6111
Website: http://www.wavesportcampbell.com.au
Allansford Cheese World in Warrnambool
Love cheese? If yes, then you must visit the Allansford Cheese World located in Warrnambool. From Port Campbell, we travelled down 50km west to this cheese factory for some free cheese tasting. Besides cheddar cheese, Allansford Cheese World also sell a great selection of fruit jams, sauces, chutneys and wines made locally. They also have a museum of farming tools and cheese processing equipment.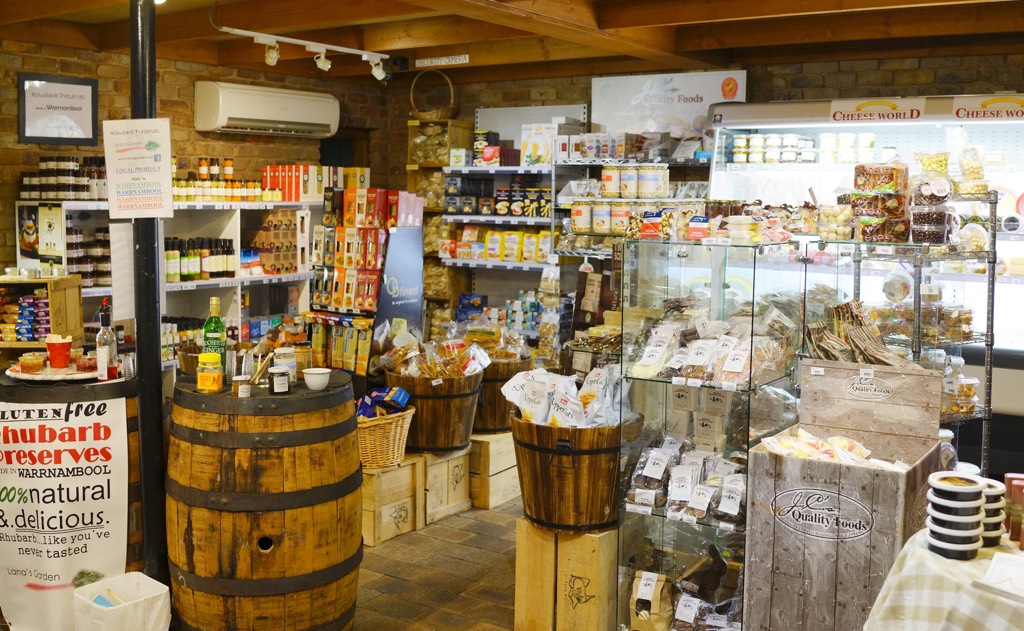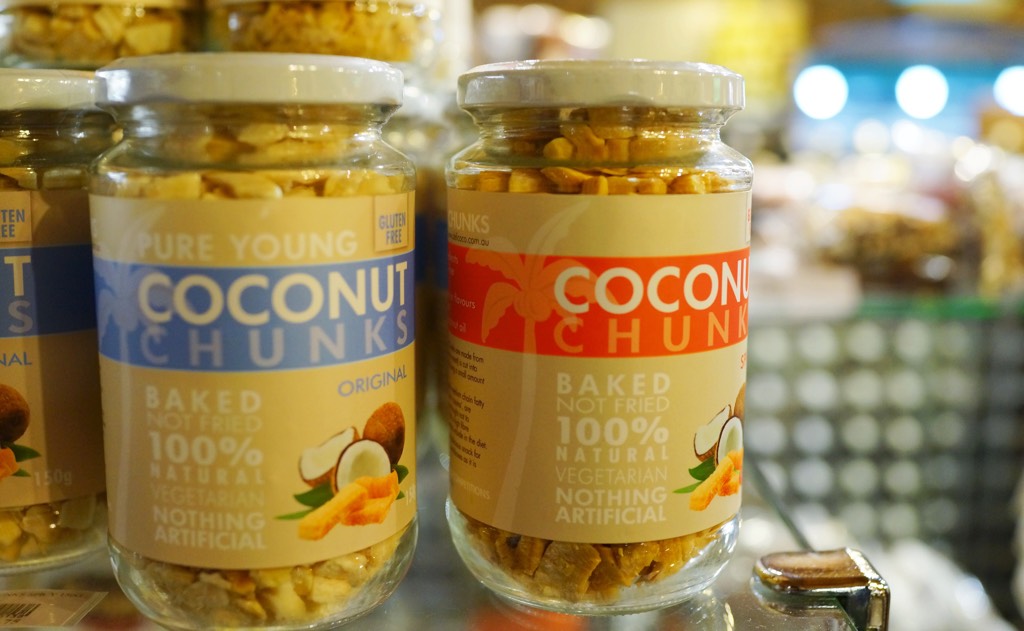 Address of my visit
Allansford Cheese World
5332 Great Ocean Rd
Allansford Victoria 3277
Australia
Telephone: +61 3 5565 3130
Website: http://www.cheeseworld.com.au
Whale Watching at Warrambool Logan's Beach
At 4pm, we arrived Warrnambool's Logan's Beach. The sun was shining brightly at the western side of the Southern Australia ocean. This beach has made it's name for whale watching in the months of late May and early October. These whales are called the Southern Right Whales, which they will return to Logan's Beach to give birth and raise their babies. If you are lucky enough, you can catch the Mother whales and baby whales playing in the deep oceans.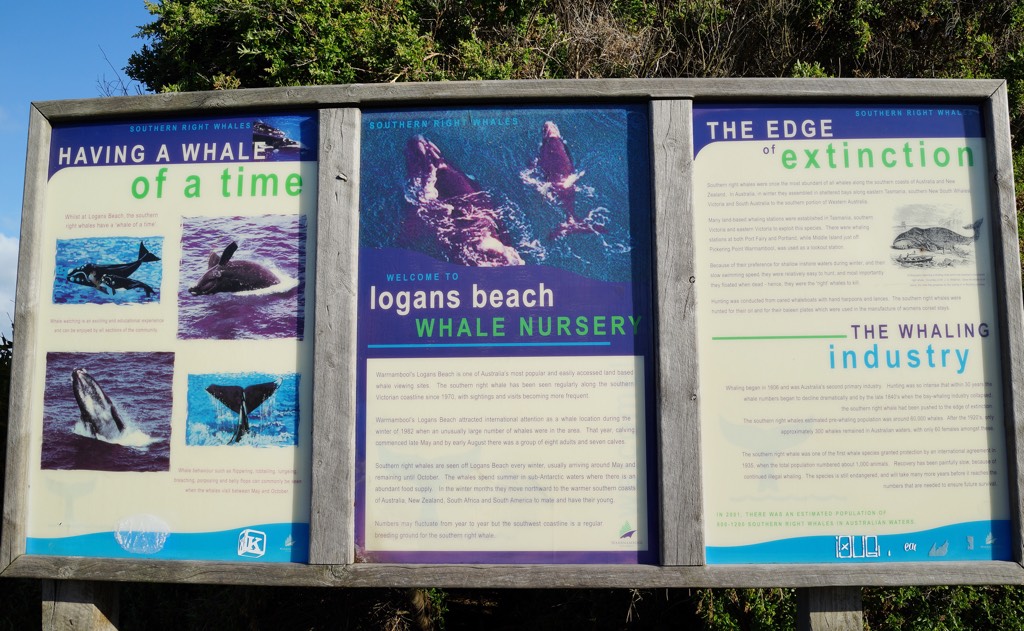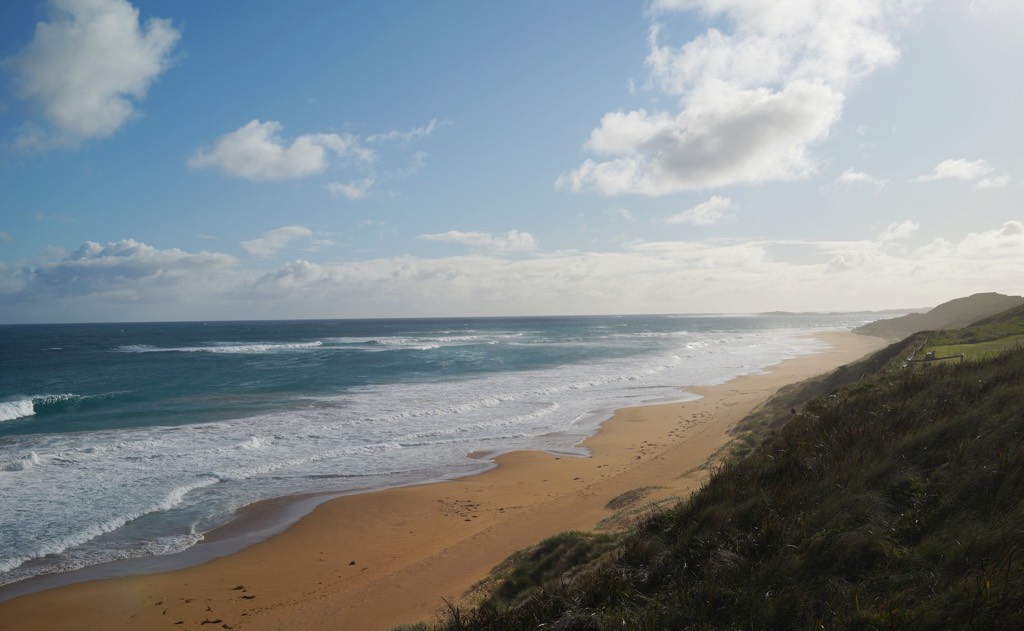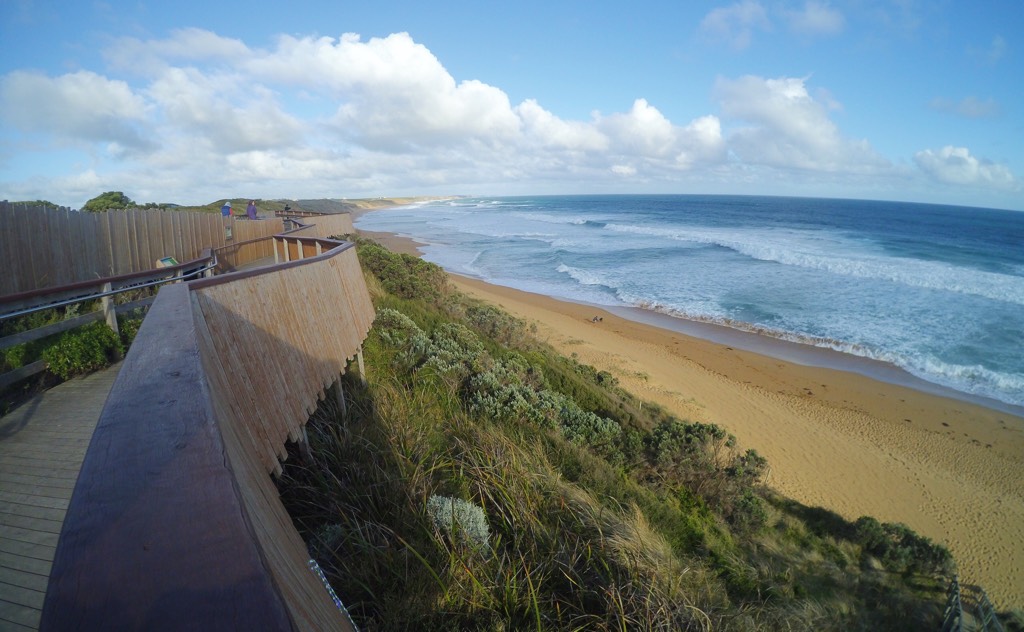 Although we did not catch any whales during our visit, we do enjoy the beautiful evening sun during this season of spring in Victoria.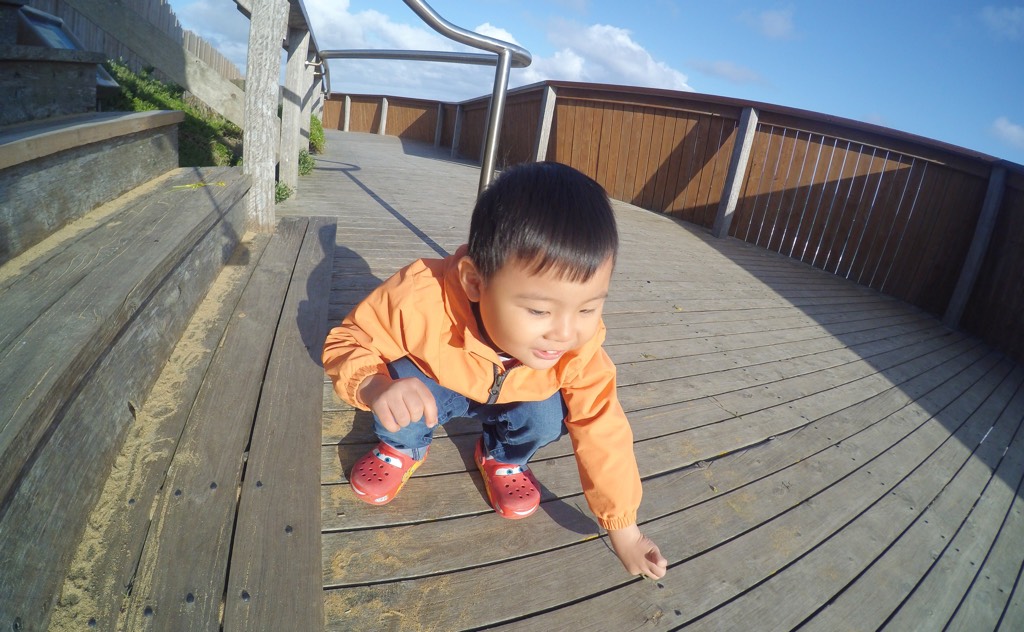 Address of my visit
Logan's Beach
East of the city of Warrnambool
Warrnambool, Victoria
Australia
Telephone: +61 3 5559 4600
Website: http://visitwarrnambool.com.au
Quality Suites Deep Blue Hotel & Spa
Our one night stay in Quality Suites is probably the most comfortable as compared to the other two nights. Out of my hotel room's balcony, I could get a glimpse of the ocean's horizon. As our exciting laser and sound show about the Loch Ard vessel in the Flaghill Maritime Village starts at 8pm, we decided to go to the Coles supermarket early to do some light shopping. Both places are just 5 minutes drive away.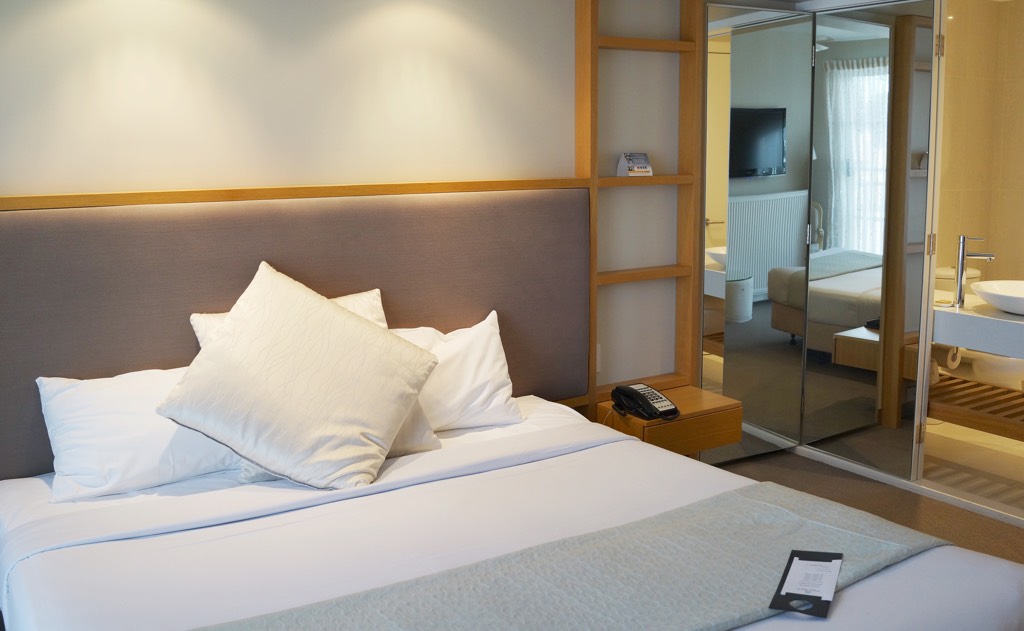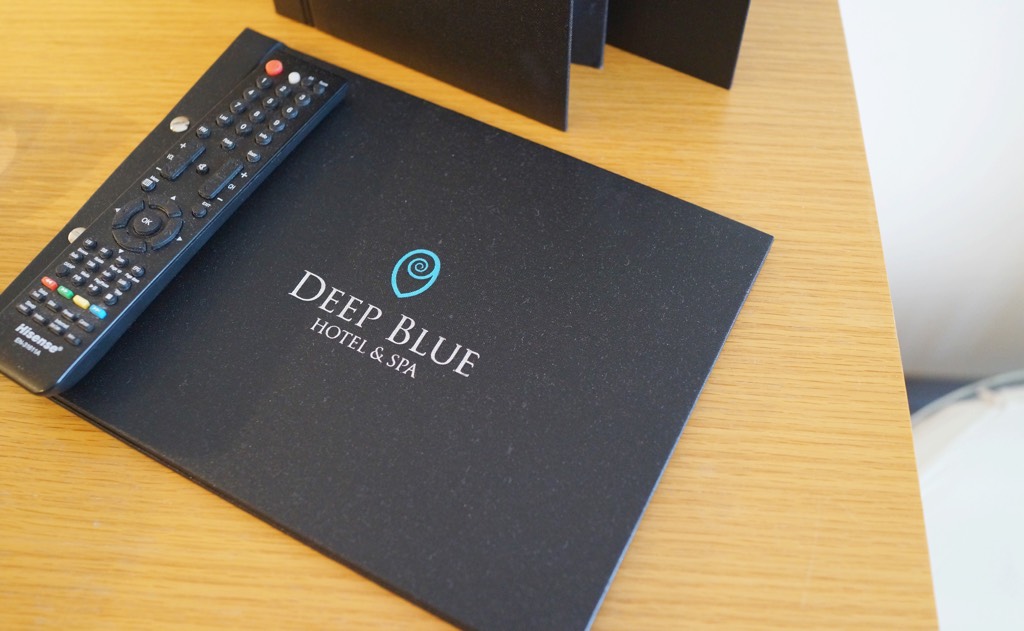 The dramatic story of the Loch Ard could be frightening for the children due to the flashes of light, which resembles the lightening and loud thunder sound effects blasting through the speakers. Kayden got really scared of this laser show, hence we need to hug him close to us and cover his ears. Personally, I felt the effects done by the Flaghill Maritime Village was very real and worth checking out if you would like to experience the story of the Lorch Ard.
Address of my stay
Quality Suites Deep Blue Hotel & Spa
Worm Bay Rd, Warnambool
Victoria 3280
Australia
Telephone: +61 3 5559 2000
Website: http://qsdb.com.au