Walking from Paya Lebar MRT station down to Joo Chiat Road and looking for something to have for my lunch, I bumped onto this small Vietnamese restaurant which was full house during lunch time and there were a couple of people queuing up and waiting for their turn. I have not tried Vietnamese cuisine before, so my initial thoughts of Vietnamese food that comes into my mind were milk coffee and salad rolls. My mother went to Vietnam for holiday last year and she kept telling me how fantastic and tasty their food were, but I simply can't imagine. So, I decided to queue up with the people, browse through their food menus and wait.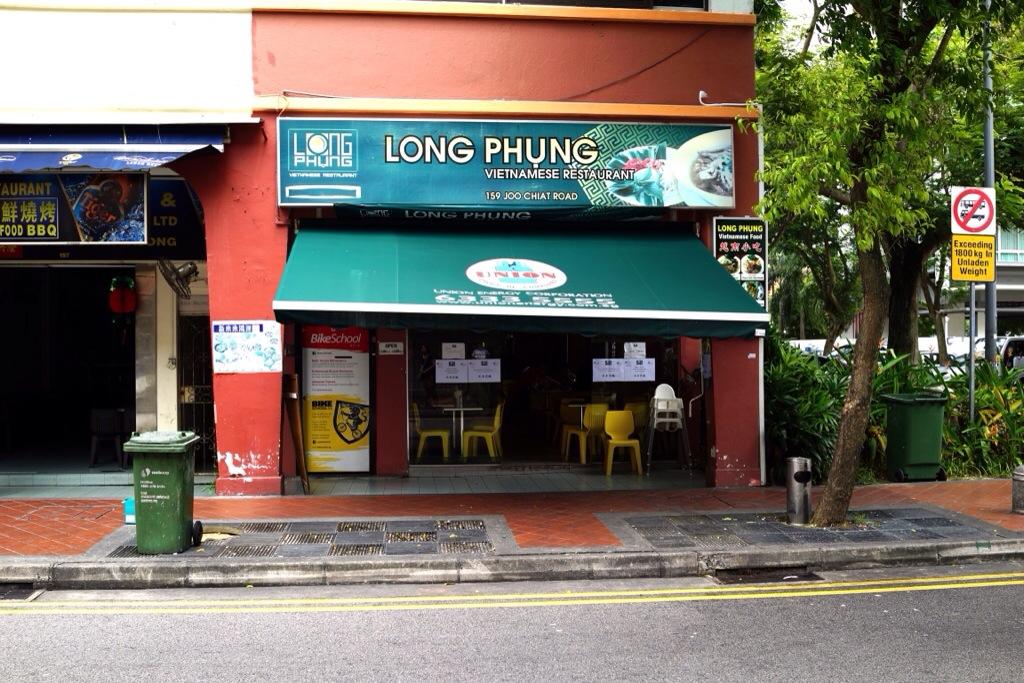 The waiting time was less than 5 minutes and I am invited to my dining table. There were about 20 tables, which can accommodate 80 to 100 people in the restaurant. I ordered some Vietnamese cuisine based on the photographs in the food menu, hoping they will turn up good for my tastebuds.
The beverages were served on the table first. I have ordered iced tea (known as trà đá) and milk coffee with ice (known as sữa đá). I am a tea lover and the iced tea served was not the typical black tea with sugar found in cafés. This is actually sugarless ice lotus tea. It cost $0.80 and it quenched my thirst for the hot afternoon. A nice refreshing drink. My first taste of the Vietnamese milk coffee with ice was awesome. It is brewed using coarsely ground Vietnamese grown dark roasted coffee with sweetened condensed milk, followed by topping the coffee with crushed ice. There is a good balance between the fragrance of the coffee and the condense milk. Most importantly, the coffee doesn't taste acidic. The milk coffee with ice is priced at $3.00.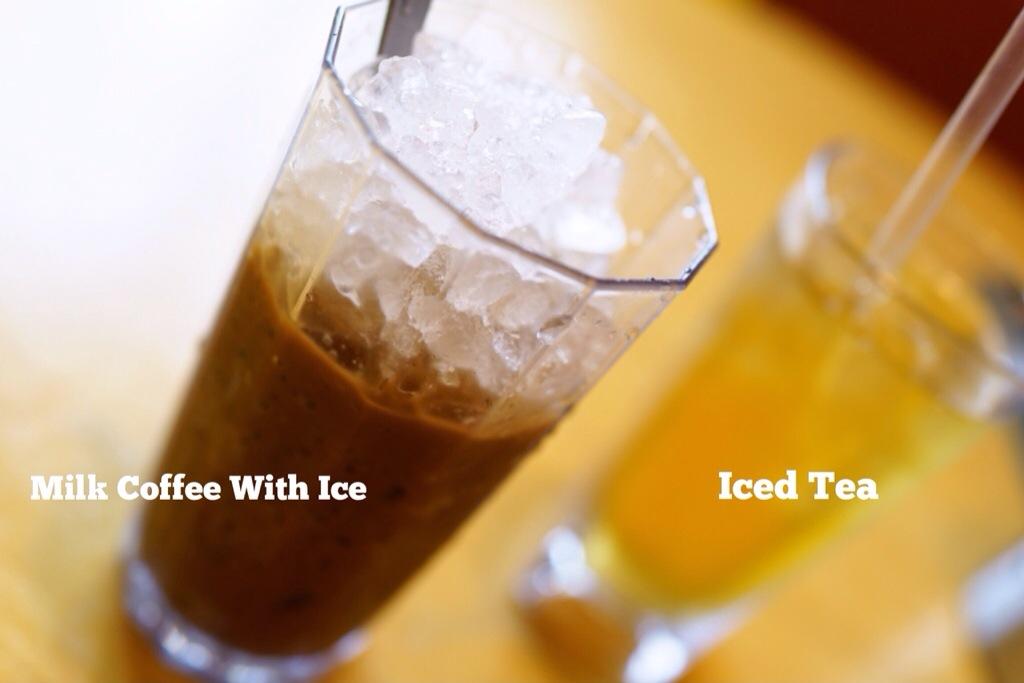 Up next, the most iconic Vietnamese food called gỏi cuốn, also known as salad rolls. Each roll consists of cooked prawns and pork, vegetables, rice vermicelli (known as bún) and wrapped with thin rice paper (known as bánh tráng). For the vegetables, there are bean sprouts, green leafy vegetables and some fresh mint leaves. These Vietnamese salad rolls are eaten with a sweet dipping sauce, topped with roasted crushed peanuts. This is a really healthy dish packed with a lot of crunch. The salad rolls of 4 pieces is priced at $6.00. For 6 pieces, the priced is at $8.00.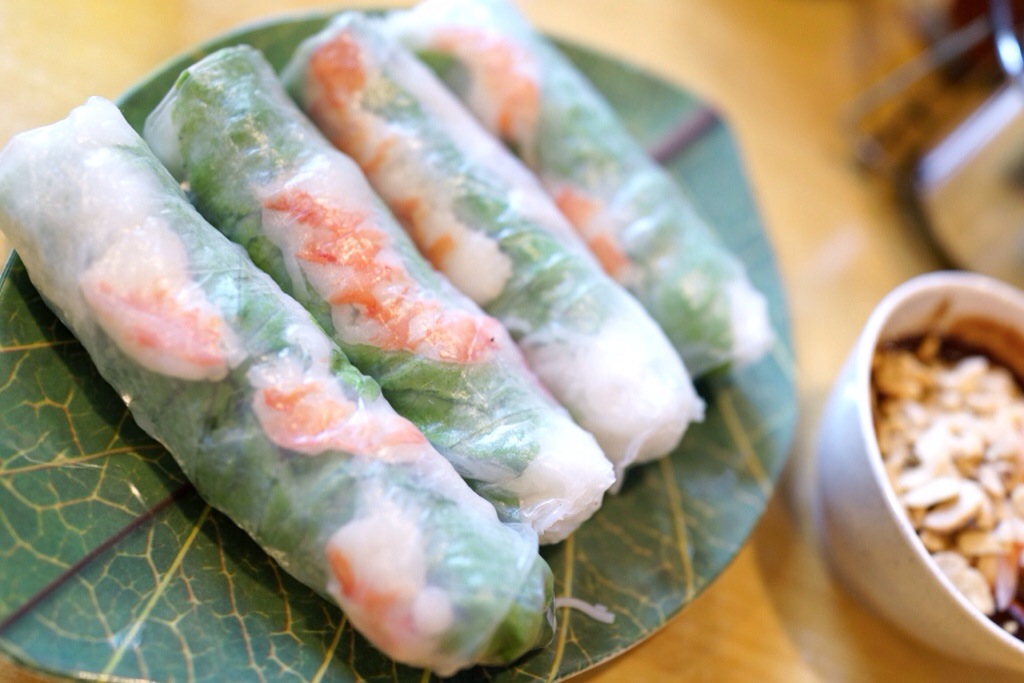 On my dining table, there are containers of chili paste, sliced chili and limes. This is my first time seeing so much lime on my table, which I can just squeeze them as much as I love. Interestingly, squeezing lime juices into the dishes I have ordered opened up my tastebuds.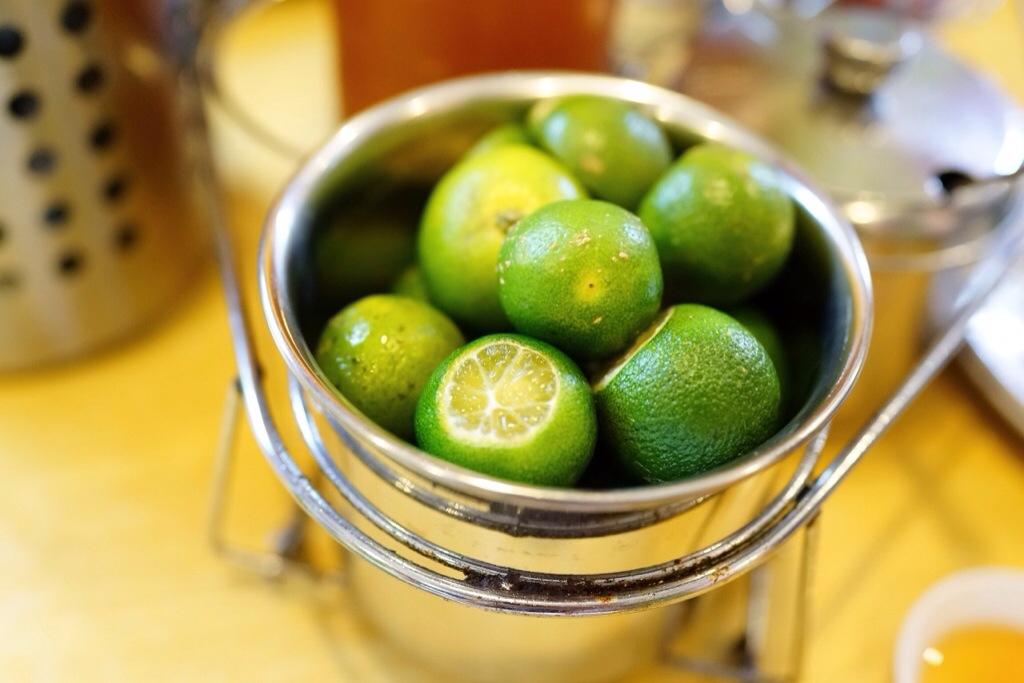 Phở gà, which is the chicken noodle soup, is a Vietnamese soup-based dish cooked with linguine-shaped rice noodles and slices of chicken. It is topped with fresh vegetables such as bean sprouts and onions. Before I start to scoop my first taste of the soup, my mind keep telling me that this dish will taste like Mee Soto because of the looks of this dish. My mind was wrong as the soup do not taste like Mee Soto at all. The chicken soup was very rich and I believe the chef have added some spices like cinnamons and coriander seeds for flavor enhancement. Need more flavors? Add some chili and squeeze some lime. My phở gà is priced at $6.00.
Here comes my last dish, the bún thịt nướng chả giò. In English, this is known as grilled pork, spring rolls with rice noodles. This dish is a bowl of rice noodles, served together with grilled pork and spring rolls. These spring rolls are filled up with minced pork and fried until crispy. The bún thịt nướng chả giò is served separately with a small bowl of condiments called nước chấm, which will be poured into rice noodles before having it. This sauce tasted sweet and sour, with a slight taste of spiciness and saltiness. Squeeze some lime juices in and this is a fantastic food. This dish is priced at $8.00.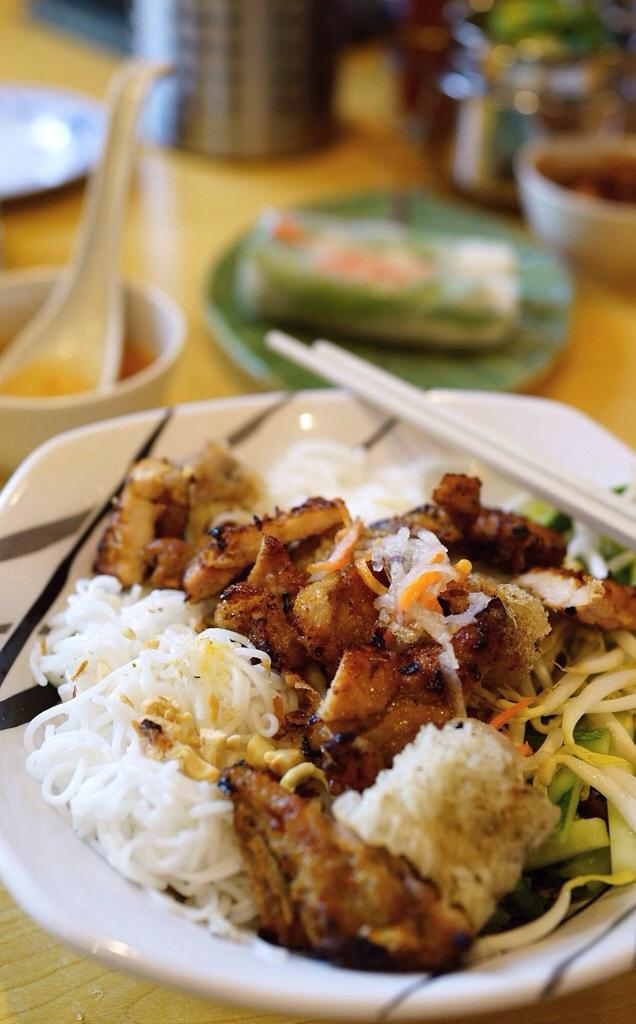 The food ordered in Long Phung are absolutely fantastic. My opinions now for Vietnamese cuisine are simple and healthy food. Walking from Paya Lebar MRT station to Long Phung takes about 10 to 15 minutes. Parking lots are available beside the restaurant, but with very limited space. The restaurant only accepts cash and the best part is there is no GST and service charge. This is must try Vietnamese restaurant serving authentic Vietnamese food.
Address of my visit
Long Phung Vietnamese Restaurant
159 Joo Chiat Rd
Singapore 427436
Open daily from 11:00am to 11:00pm
Telephone: (65) 9105 8519