I am not joking, but I feel that I am now living my dream life. After losing 12kg in just 2 months (read my previous post here!), I stopped my CSH therapy® program for a month thereafter and went back to my pre-treatment lifestyle. Amazingly, my weight has remained the same, at about 80Kg.
I started out at 95kg at the start of August. At my final session with Absolute Slimming in October, I weighed about 83kg.
Here's the amazing part. Between October and now, even though I've stopped treatment and stopped following their meal plan, my weight has dropped even further. Thanks to a much faster metabolism, I have actually gone down by another 3kg (meaning I have lost 15kg in total).
Even after my three-days-two-nights cruise trip with buffets and alcohol (in which I gained about 2kg), I still manage to lose that extra 2kg in about three days. That's how I came to be convinced that my metabolism has improved after the treatment with Absolute Slimming! Of course, this result may vary differently for different individuals.
Shopping is so much enjoyable compared to three months ago. Walking into any fashion retail shops, I have that confidence written on my face that says "hey, I can fit into your clothes."
Very often, my fingers will pick on those "L" or "XL" size clothing. It has been a habit for many years, but my inner self will tell me "Please choose medium size." Then, I will pick the "M" size, try it, look into the mirror and give that feel good face.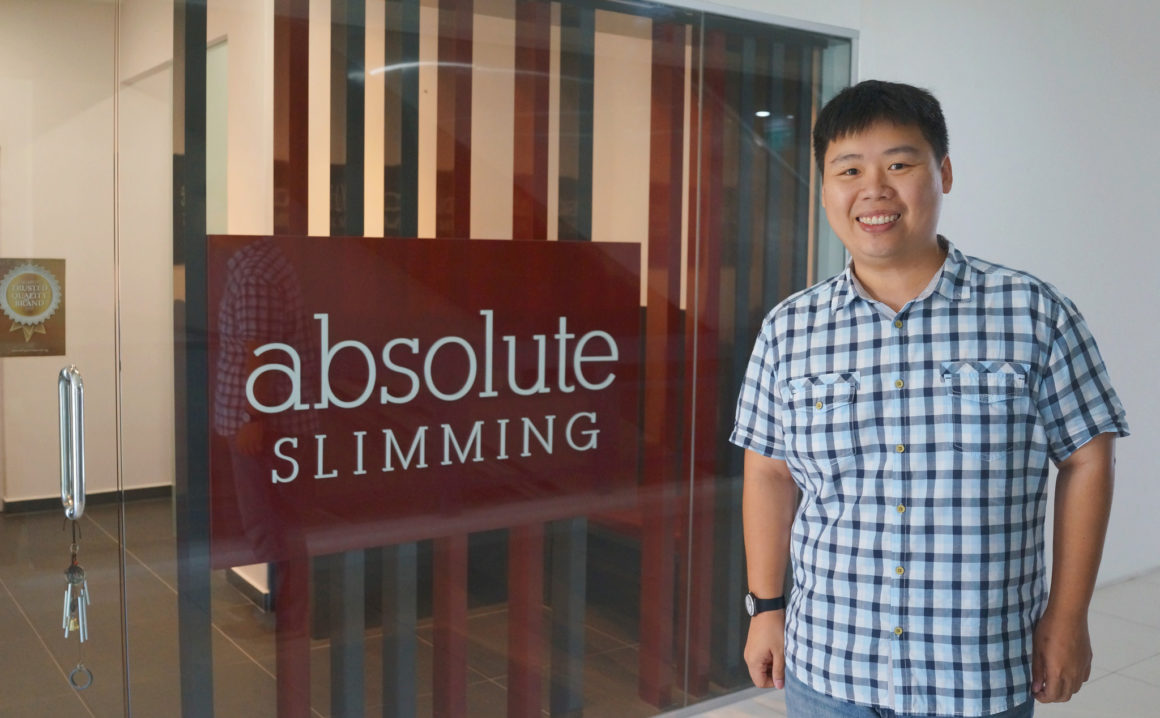 Before my treatment with Absolute Slimming, whenever there is an ad that prints "50% off selected jeans", I know that I can hardly find my size. Most of the time, what's left behind are either small-sized or slim fitting jeans.
Now, my drop in size just amazed me. I have successfully dropped from size 42" loose fit jeans to size 34" skinny fit jeans. Let me repeat; it is skinny fitting jeans. That means the fat around my belly (especially), thighs and butt just melted away.
I did not starve myself to lose all that 12kg during my treatment with Absolute Slimming. Neither did I spend hours doing jogging, Zumba or vigorous workouts. All I did to lose 12kg and all that fantastic inch loss is to feed my body with the right nutrients, rest in Absolute Slimming's treatment room and let their therapist do their CSH Therapy. No drugs, film wrapping or invasive treatments.
Besides all that loss for my weight and inches, there is something vital that I would like to highlight in this post. It is my taste buds.
Can you imagine a small pack of Twisties or Cheetos can take me two days to finish it because I find the taste overly intense? I was overwhelmed by that saltish taste! Believe or not, a small amount of salt added to a homemade Italian bread I could even taste it? Even the Chef find it very impressive. My taste buds have now restored back to a healthier state, and I no longer need so much salt, sugar or MSG in my food. Sounds wonderful right?
Starting My Maintenance Program At Absolute Wellness
The same team behind Absolute Slimming has opened a brand new concept outlet called Absolute Wellness at Orchard Central. As a loyal customer, I was one of the first to be upgraded to that location and got a chance to experience Absolute Wellness during my maintenance program.
From my heart, I love the look, feel and style of the Absolute Wellness. The treatment they use is still essentially the same, but at Absolute Wellness, there's much more focus on 1-to-1 attention and service.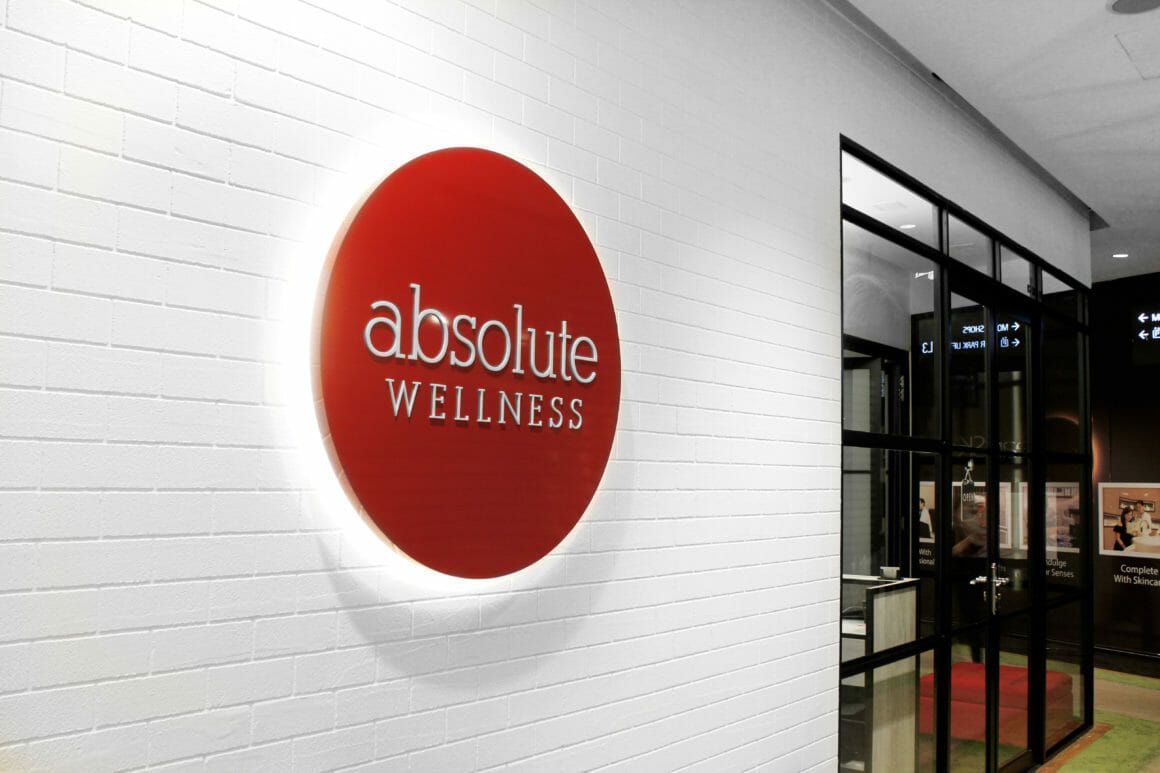 There's a nice space for you to lounge at while waiting, the rooms are more spacious, and the treatment pace is more relaxed. Plus, some extra touches like having a warm cup of tea served during my consultation or before my treatment begins really makes me feel special.
Most importantly: There's even a designated meal plan consultant to help you with plan your meals if you need extra support! If you travel a lot or have to drink a lot at work, or always find yourself surrounded by not-so-healthy food options, having personal care with your meal plan will be quite helpful.
Absolute Wellness is more than just weight loss treatment, it is a total mind and body experience. Confidence and health are what I have achieved after my success in weight loss. If you were trying to lose weight on your own but it seems like nothing helps, do book a consultation through Absolute Slimming's website (https://absoluteslimming.net/wellness) and see what they can do for you.
Absolute Wellness
181 Orchard Road
#03-20 Orchard Central
S238896
Tel: 68370640
Web: https://absoluteslimming.net/wellness