Located at the road junction of Owen Road and Dorset Road, there is a two storey old-fashioned building, which house a Japanese-French influence cafe called L'etoile. By taking Exit D from Farrer Park MRT station, walking to this cafe takes roughly 10 minutes.
Stepping into L'etoile Cafe at Owen Road for my dinner at 7:00pm, there wasn't a lot of people and I am free to choose my seat. There were alfresco seating where people were drinking beers and most people were relaxing away in their comfortable seating. What a great place to relax one corner after work.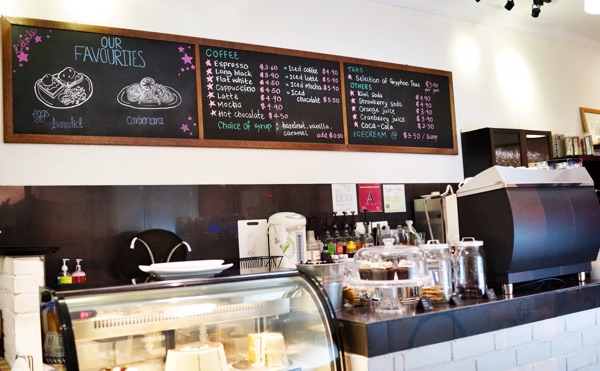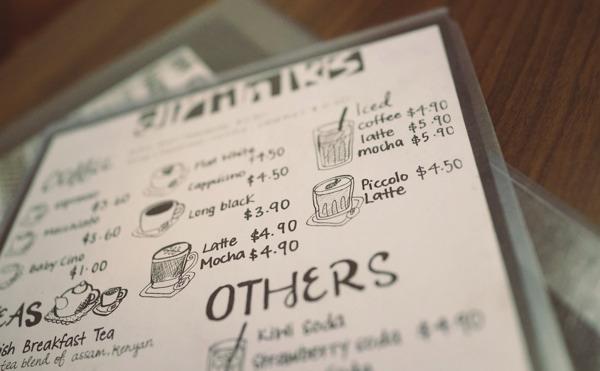 After screening through L'etoile Cafe's "sketched design" food menu, my wife and myself decided to try their Carbonara ($16.90), Aglio Olio with Bacon ($14.90), Classic Caesar Salad ($9.90), Latte ($4.90), Iced Mocha ($5.90) and Chocolate Chiffon Cake ($5.90).
To start off, our beverages were served on our table first. The hot cup of latte was creamy and smooth, but taste of coffee beans was mild. The Iced Mocha was quite a letdown because it had a slight sour aftertaste, not my usual preference of coffee taste.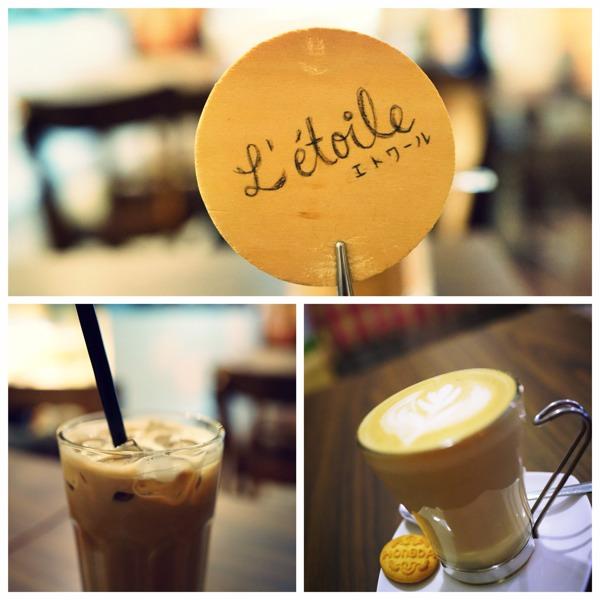 What I love most about L'etoile Cafe was our starters and mains were served on our table at the same time. The Carbonara (which was rated as their favorites), Aglio Olio with Bacon and the Classic Caesar Salad sure looks appetizing to us.
The vegetables for the Classic Caesar Salad were fresh and crispy. You can actually opt for hard boiled egg or poached egg, so we decided to choose the poached egg to go along with our salad. My bowl of Classic Caesar Salad also comes with toasted cuts of bacon, cherry tomatoes, crispy croutons, slices of cucumbers and cheese. With a small serving of mayonnaise, you can either pour it all into the salad bowl, or dipped your vegetables in it.
Although slightly saltish on both my pasta mains, my wife and myself really enjoyed L'etoile Cafe's Carbonara and Aglio Olio with Bacons. The Carbonara was creamy and the Aglio Olio with Bacon was not oily. Sprinkle some chili flakes into the pasta mains will be nice.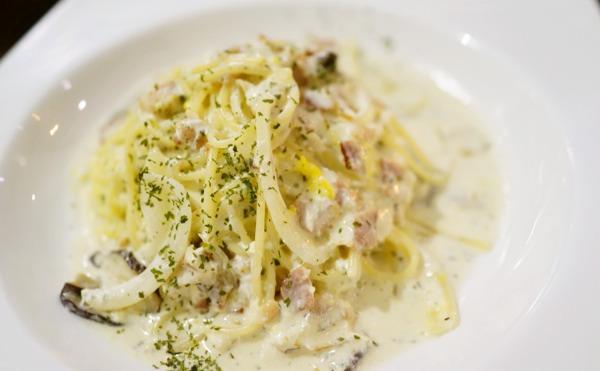 Finally, our dessert, the Chocolate Chiffon Cake. This tall slice of cake was really dense, spongy and the taste of chocolate was fantastic. There were also some chocolate chips spotted inside the chiffon cake. A really good dessert after our dinner.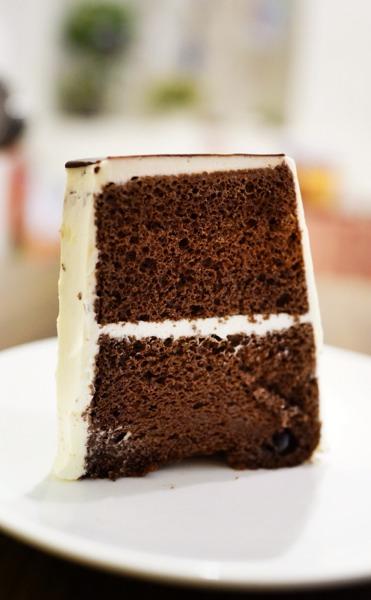 The L'etolie Cafe at Owen Road is a great place to enjoy and relax out of the busy city area. On the second level of L'etoile Cafe, you can host private events such as small birthday parties and baby showers. With free wifi available in this cafe, you can always get connected on your digital devices to browse the web and check your mailbox.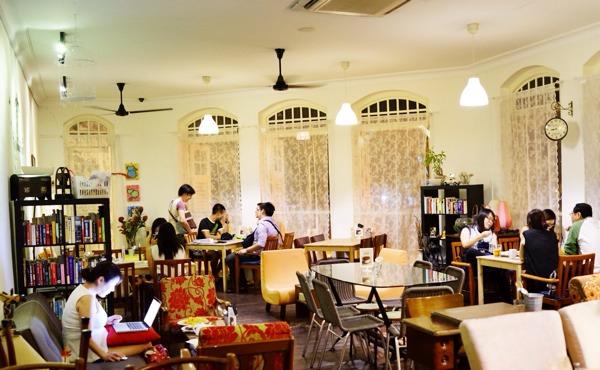 Address of my visit
L'etoile Cafe
160 Owen Road Singapore 218953
Opening Hours
Monday to Friday: 11:00am to 10:00pm
Saturday, Sunday & Public Holiday: 9:00am to 10:00pm
Telephone: (65) 6298 2872
Website: http://letoile.com.sg