This is the second part of my post on Xinshe's Lavender Cottage in Taichung (Click here for the first part). In this post, I will be sharing with you my dining experiences in this lovely place.
Instead of driving down the hill to elsewhere to have local Taiwanese food for lunch, my wife and myself decided to try Xinshe's Lavender Cottage's herbal meals. This open concept restaurant with fresh air, is divided into two sections to enjoy your meals, either in the restaurant's dining hall, or in the sheltered spots away from the restaurant. These sheltered spots create an option for diners who wish to enjoy some private dining moments with their friends and family.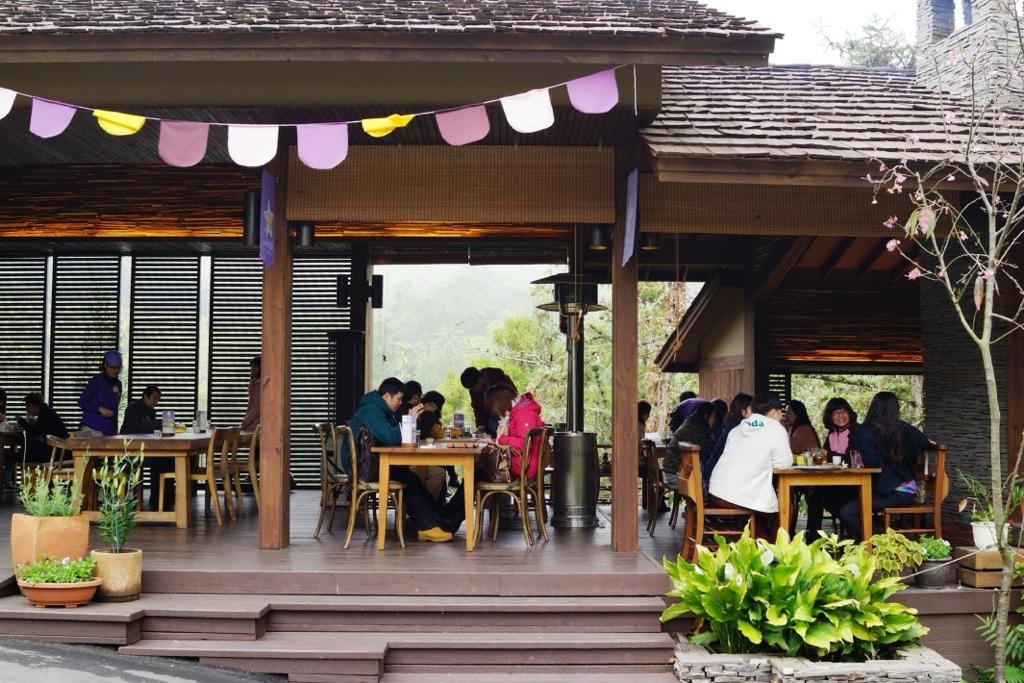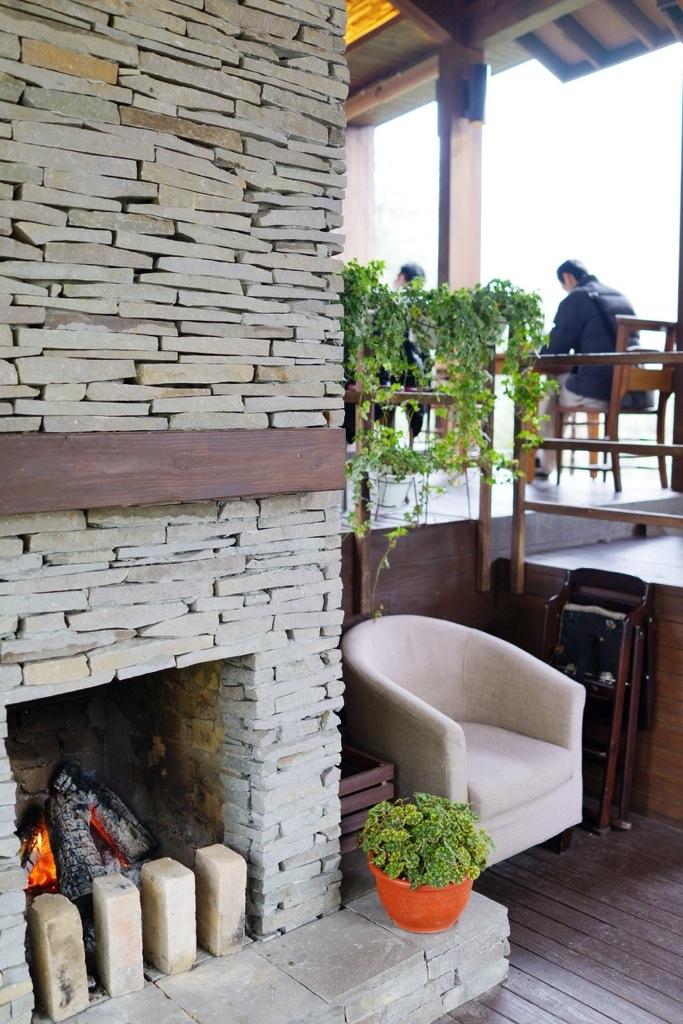 We got ourselves a cosy spot where the fire was, keeping us warm during this cold season. A friendly staff present to us their purple in colour food menu which has both Chinese and English descriptions in it. With the staff's recommendation, we decided to place order their top selling customers favorites. The counter to order and make payment for our meals is located next to the kitchen. Using the admission tickets, each ticket has a NT $30 discount coupon for all purchases in Lavender Cottage. The best part was visitors from overseas do not need to pay taxes for the food ordered. I thought that was rather nice of them.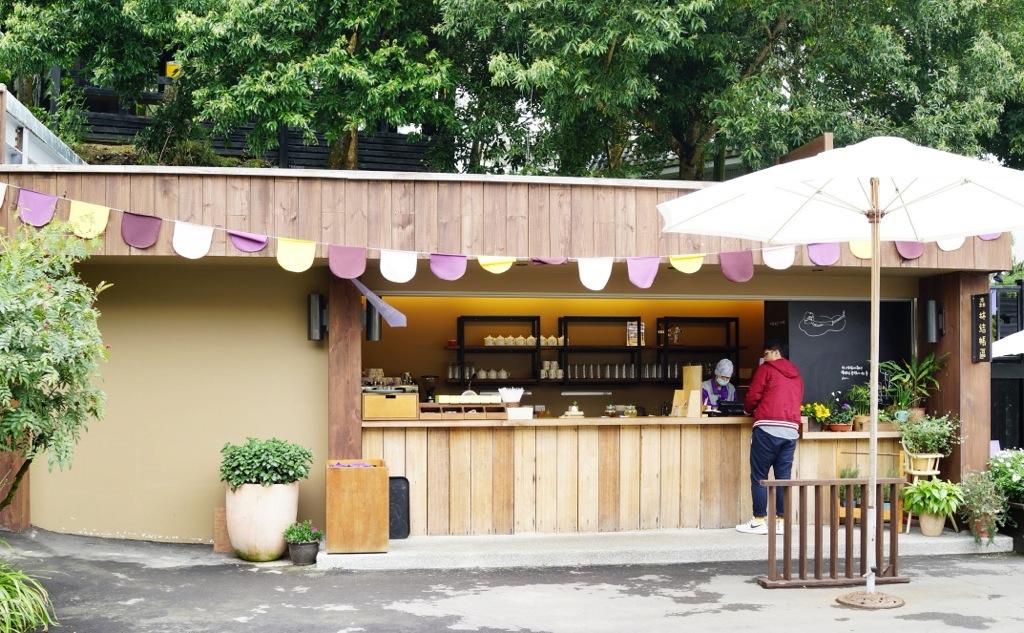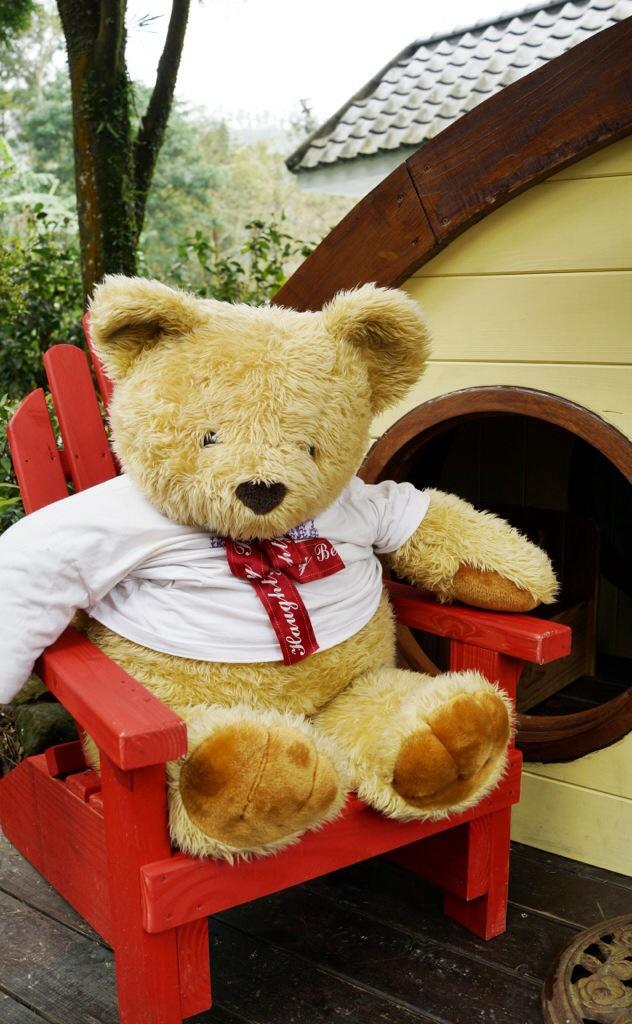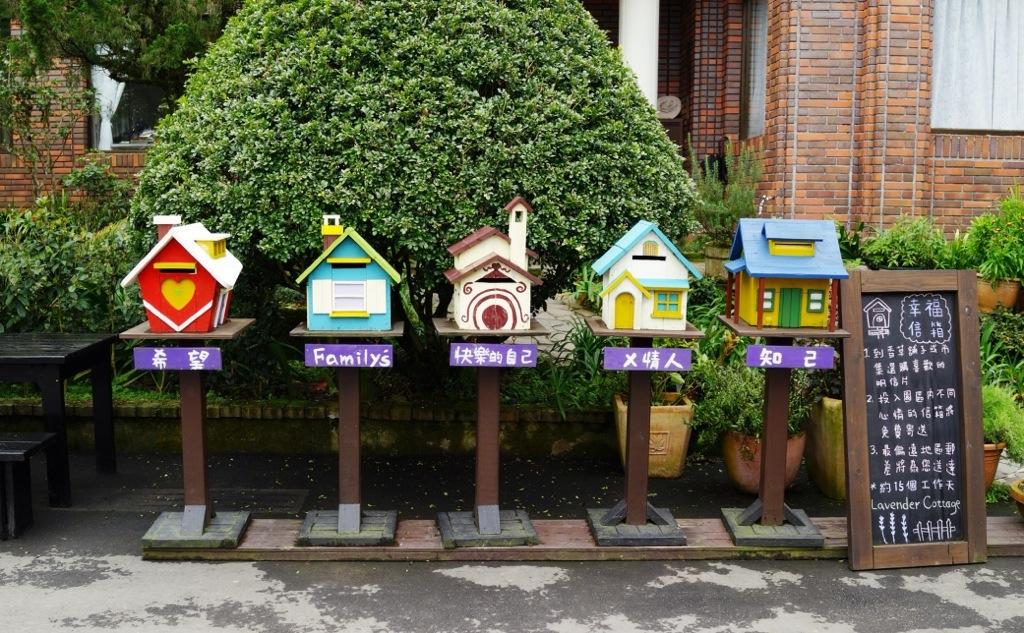 We started off with their special side dish which includes a bowl of hot creamy pumpkin soup, fresh salads and toasted breads with herbs. On the plate, the toasted slices of banquette bread are crispy on the outside and soft inside. The herbs spread on top of the toasted breads was nice. My thin slices of tomatoes are each topped with the creamy white cheese and a crunchy whole almond, which gave a slight bittersweet after taste. I am not a huge fan of pumpkin soup, but this thick bowl of soup was really tasty. I believe it was made fresh because it doesn't taste like processed instant pumpkin soup at all. Sprinkle with a little pepper in the soup will be perfect. This simple and delightful starting meal is price NT $200.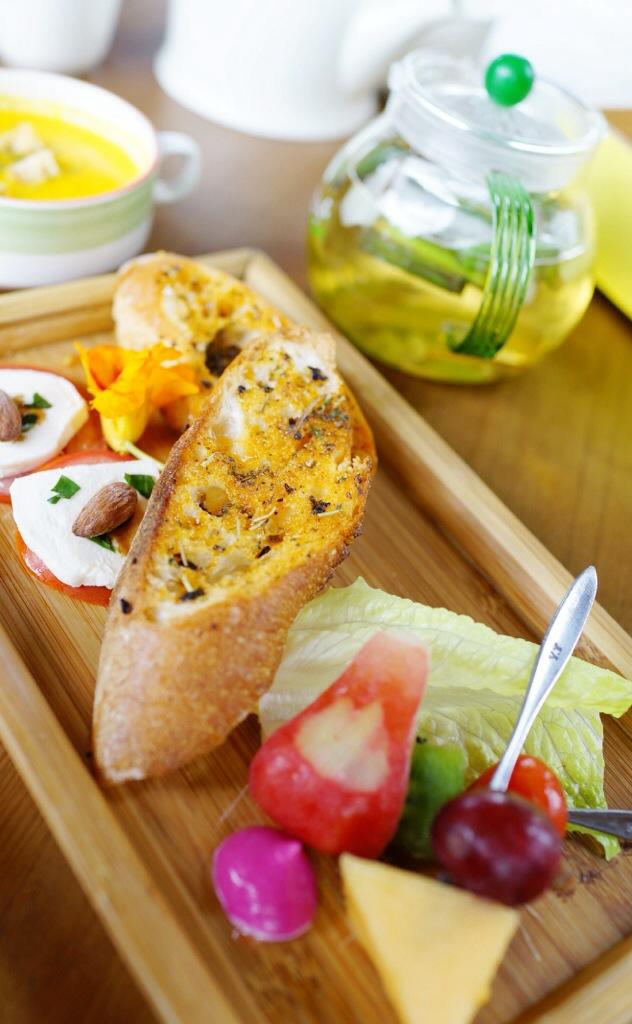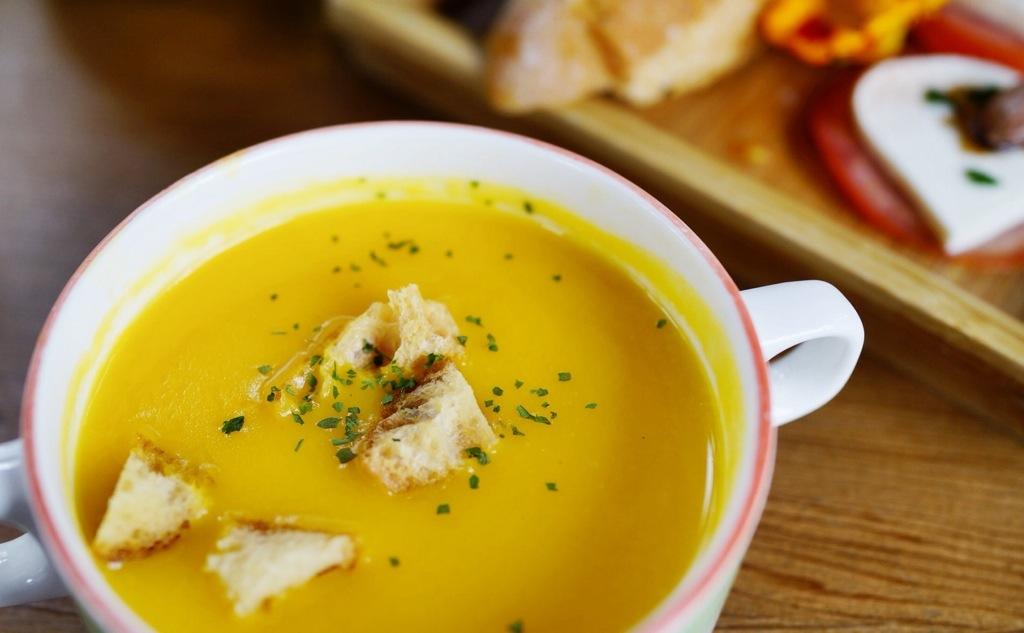 In their drinks menu, they have their most popular and refreshing drink, the lavender milk tea. You can have it iced in a glass or hot in a pot at a price of NT $170. If you are not a fan of their herbal series, their beverage menu also include chocolate milk (NT $170) and latte (NT $170). For myself, I decided to go with a hot pot of lemongrass tea with mint and dried apple. A soothing hot drink has a mild fruity sweetness. This hot pot of tea is priced at NT $160, which I would recommend for herbal lovers.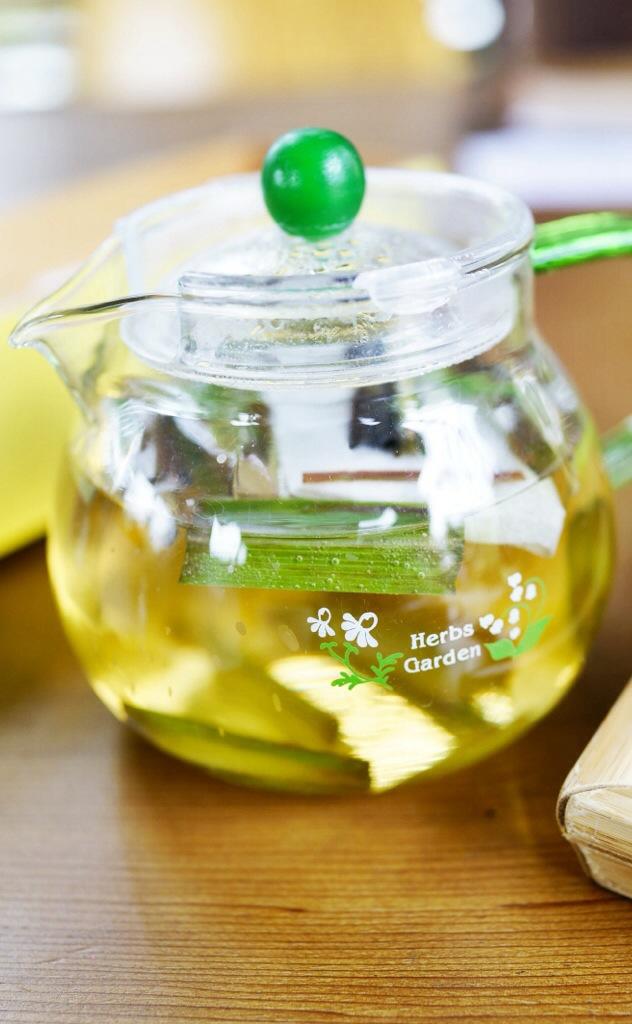 Next up on my table was the roasted chicken leg and king oyster mushroom with pesto sauce, priced at NT $340. The cook has removed the bones from the chicken drumstick and roasted it until the meat was tender and juicy. The pesto sauce was set aside on the plate and this fresh herbal sauce has a taste of basil and cheese and a hint of nuttiness. What a mixture of taste!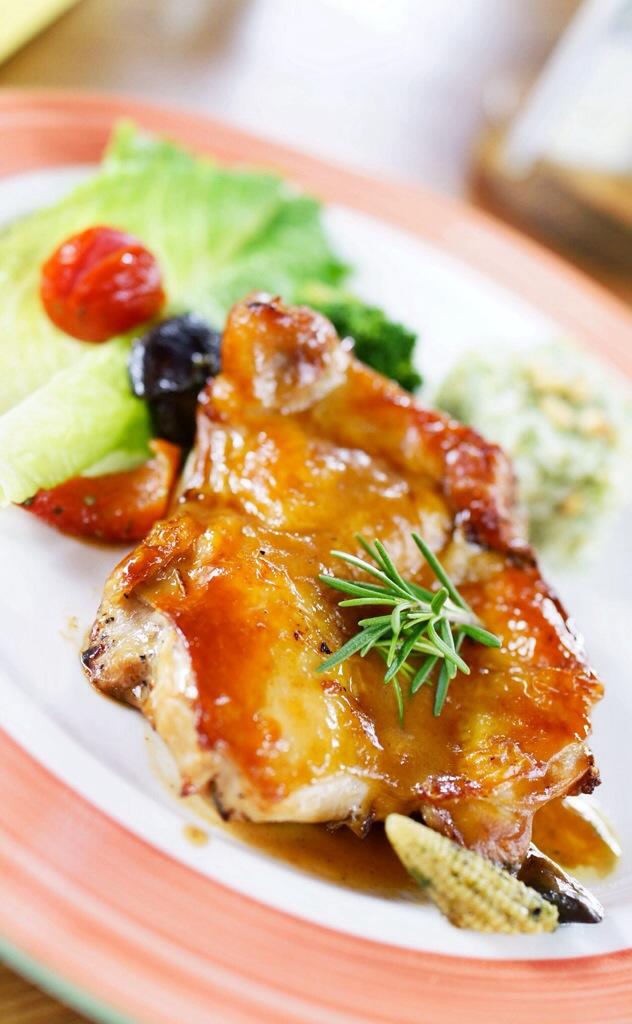 For cheese lovers, you got to try the seafood orzo with cream cheese, which is priced at NT $320. I am giving two thumbs up for this fantastic "no herbs" dish. This clay pot pasta has a very rich cheesy taste that makes me want to say "Oooohhh" on my first bite. The intense heat on the clay pot caused the cheese to be slightly burnt, yet giving a crispy and chewy mouthfeel. The fresh seafood present in this dish includes peeled prawns, chucks of salmon, cooked clams and slices of squid. I could not resist but to finish up every grain of this pasta. What a wonderful pasta dish!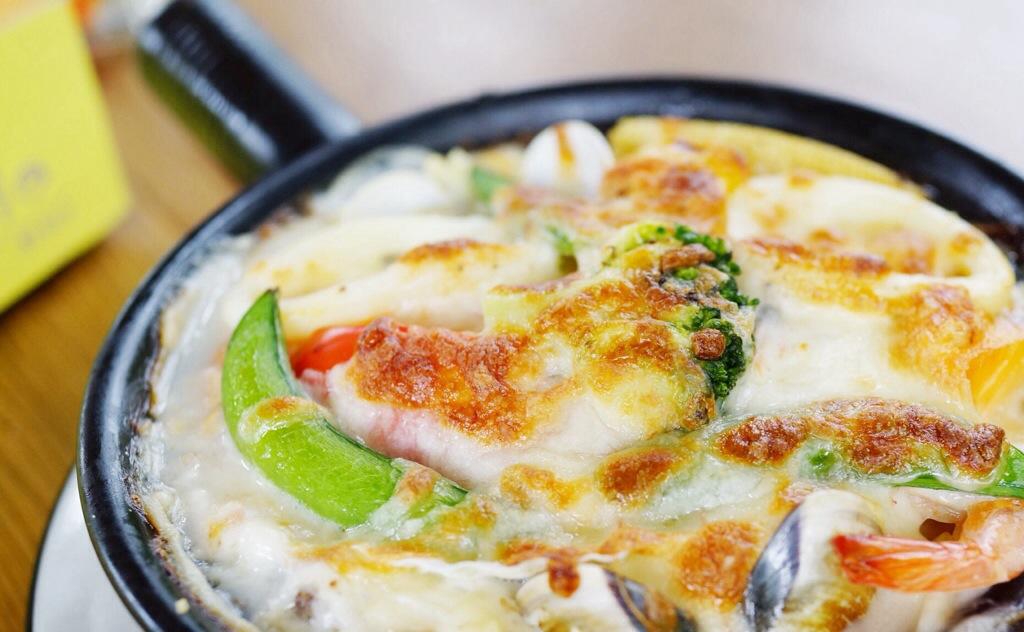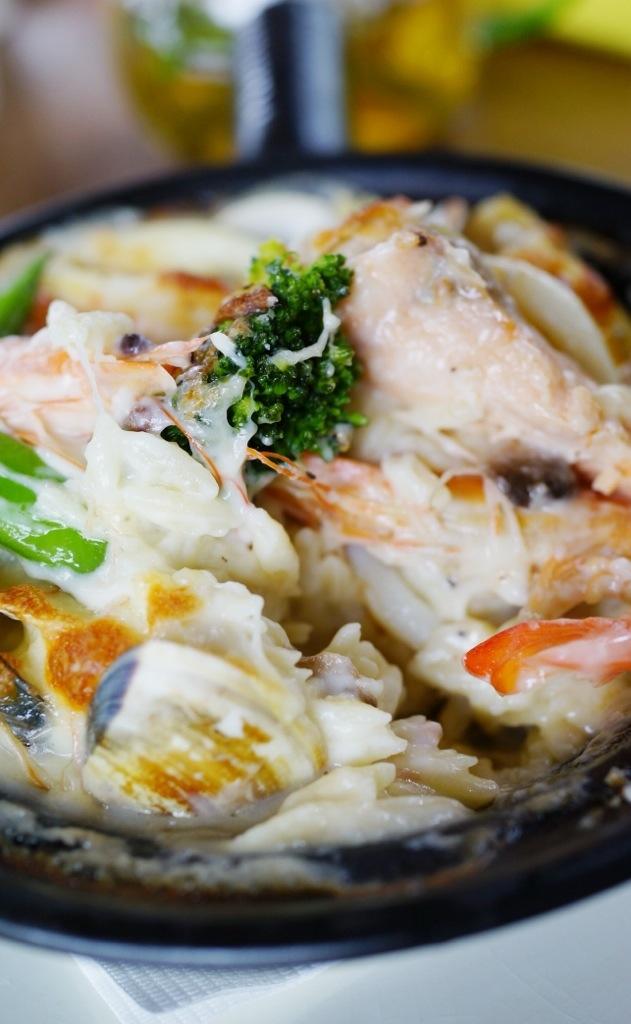 Address of my visit
Lavender Cottage 薰衣草森林
No.20, Zhongxing St., Xinshe Dist., Taichung City 426, Taiwan (R.O.C.)
Opening hours
Monday to Friday: 10:30am – 6:30pm
Saturday and Sunday: 10:00am – 6:30pm
Tel: (886) 425931066
Web: http://www.lavendercottage.com.tw