Sawasdee Krab! I am very excited to bring my family to the Phuket province, the largest island in Thailand for our mid-year travel. The western part of Phuket is the main beach attraction and glad to say my resort, JW Marriott Phuket Resort & Spa, is located at Mai Khao beach. Naming this beach the Airport Beach, traveling from Phuket International Airport to my resort takes about 25 minutes by car.
Waking up early to catch our 8:30am flight, the flight from Singapore to Phuket takes approximately 1 hour 30 minutes. The flight was smooth and Kayden was enjoying himself with his scrapbook drawing and viewing of the white fluffy clouds outside the aeroplane. Upon reaching the airport, the morning skies were raining in Phuket. Unfortunately, the months of July to October in Phuket is the monsoon season. Nevertheless, I hope to catch some sunshine days during my family's holiday.
We have hired a car from PhuketShuttle.com to transport us from Phuket International Airport to JW Marriott Phuket Resort & Spa. Booking online, this transport service cost us 650 Thai Baht, while our resort charge us 1500 Thai Baht. We have saved half the price! Meeting us at TMB Money Exchange, it is professional to see their staff wearing PhuketShuttle's uniform and holding my name written on paper. During my journey to the resort, a lady named Laura from PhuketShuttle contacted me through the driver's phone and welcomed me to Phuket. She shared with me their tour packages at a competitive rate against the hotels. Laura wasn't pushy at all but I rejected her offers because my wife and myself have made plans for this trip.
Our five star resort, JW Marriott Phuket Resort & Spa, is located along Mai Khao Beach and adjacent to the Sirinath Marine National Park. Along this coastal zone, there are other luxurious resorts such as Anatara Villas, Renaissance Resort & Spa and Marriott Vacation Club. This area is also a protected sea spot for turtle nesting. With a 17km beach and 11 restaurants, the JW Marriott has a lot of in-house activities planned weekly and facilities for their customers.
Reaching our holiday resort at 10:15am, the service staffs welcomed us with icy cold towels and refreshing glasses of iced lime water. The drinks were totally delicious! It was kind of them to hand us our Deluxe Sea View Room by 11:40am instead of 2pm. With the Phuket's skies still drizzling, there is nowhere we could go but to explore this unique Thai-designed five star resort as well as browsing through their activity timetable for kids and families.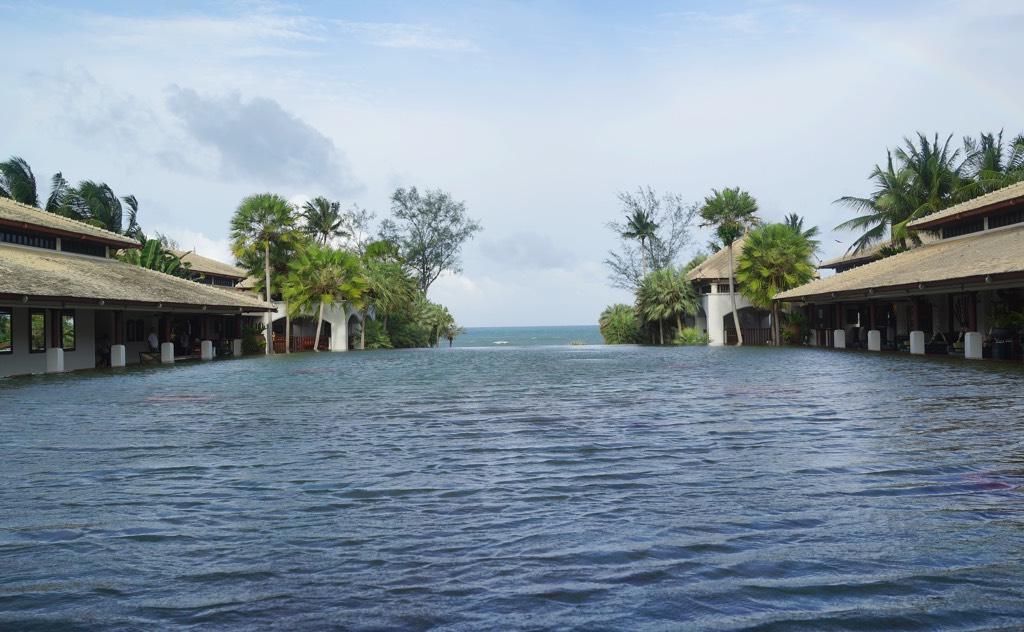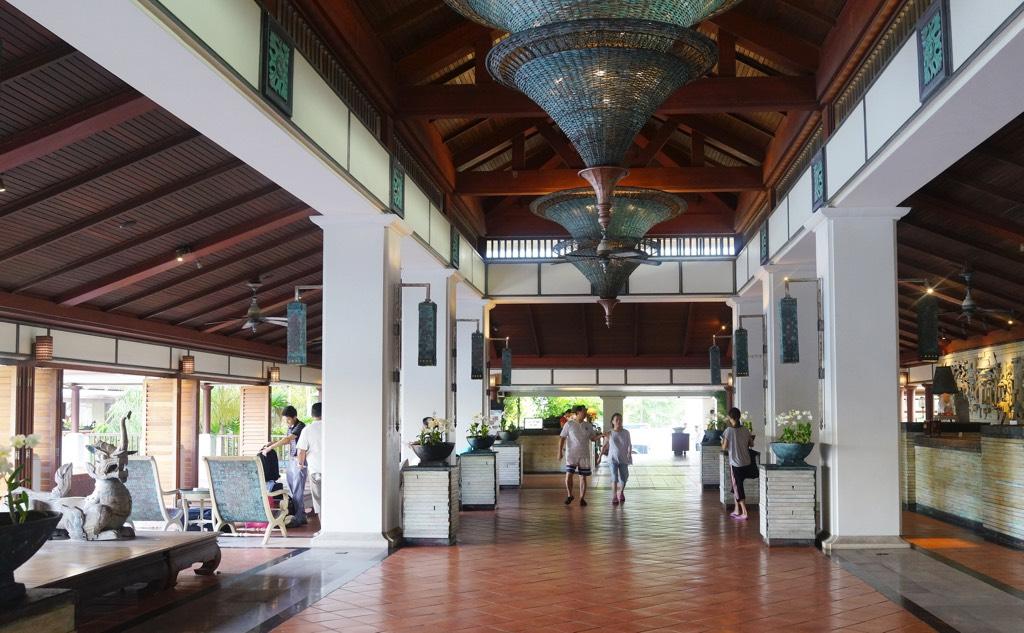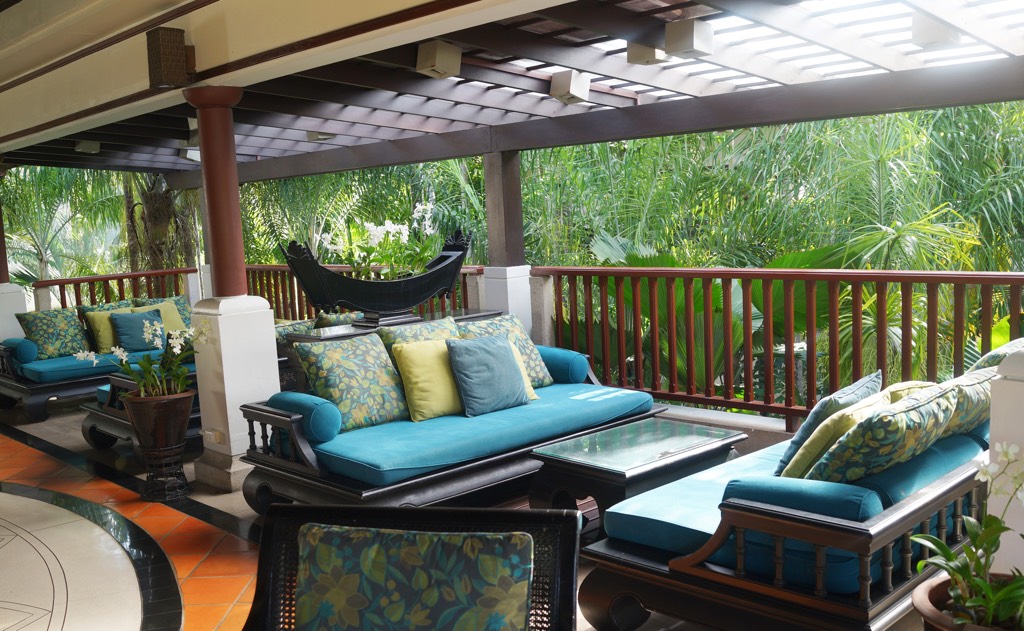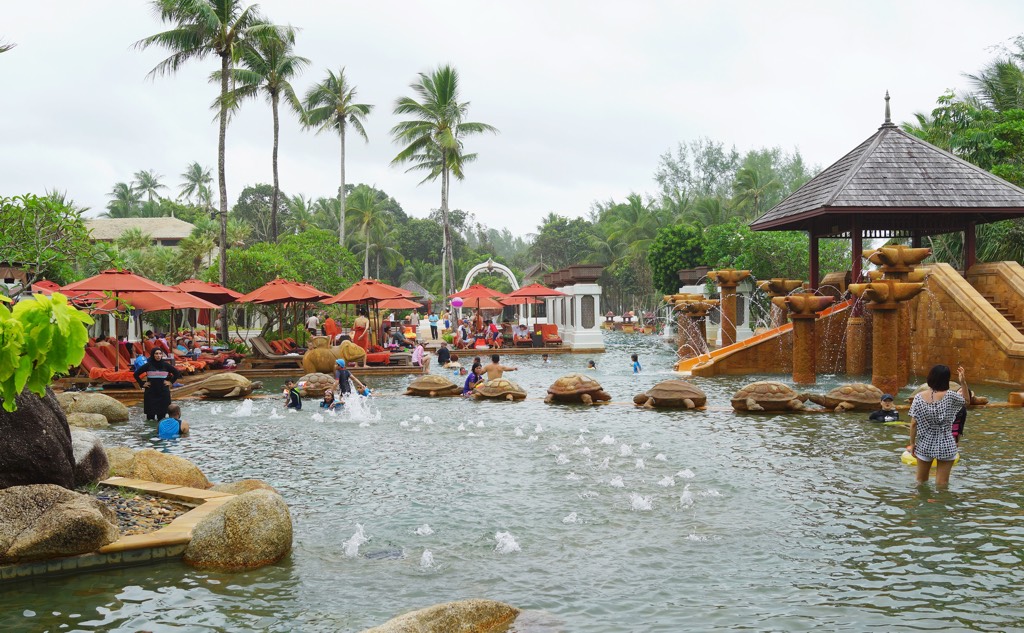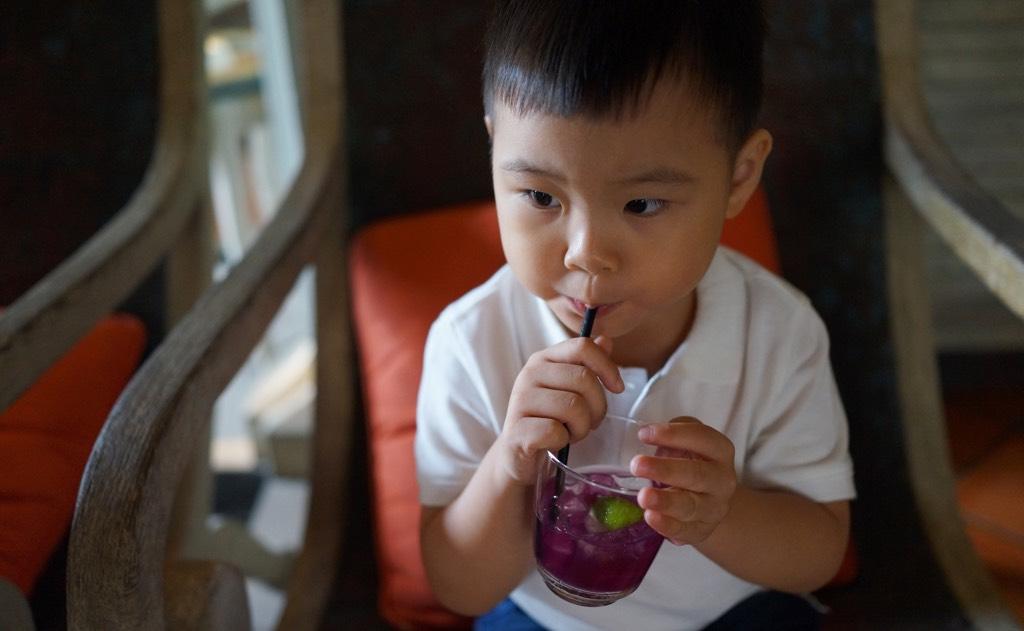 Soon after booking our in-house activities for the stay at the counter, our room is ready. There is a balcony which we can enjoy the sunset seaview, two comfortable 3-fold Thai mats to enjoy the slow motions of the swaying trees, a King sized bed and a large bathtub. On complimentary, the toiletries were by Aromatherapy Associates, which uses essential oils from lavender, ylang ylang and rosemary. I prefer floor tiles in the room because it is much easier to maintain it's cleanliness.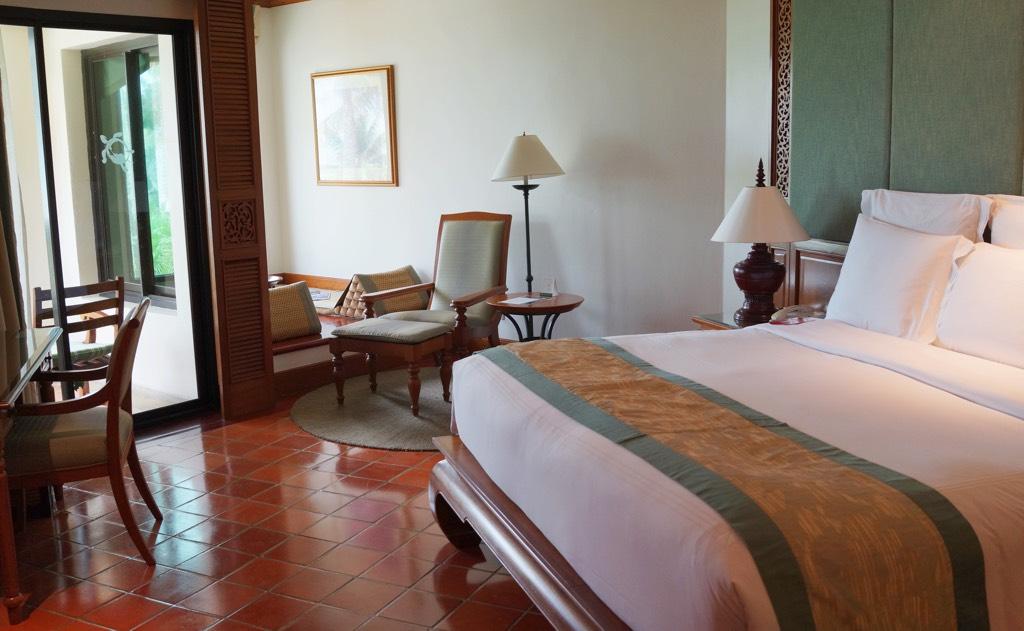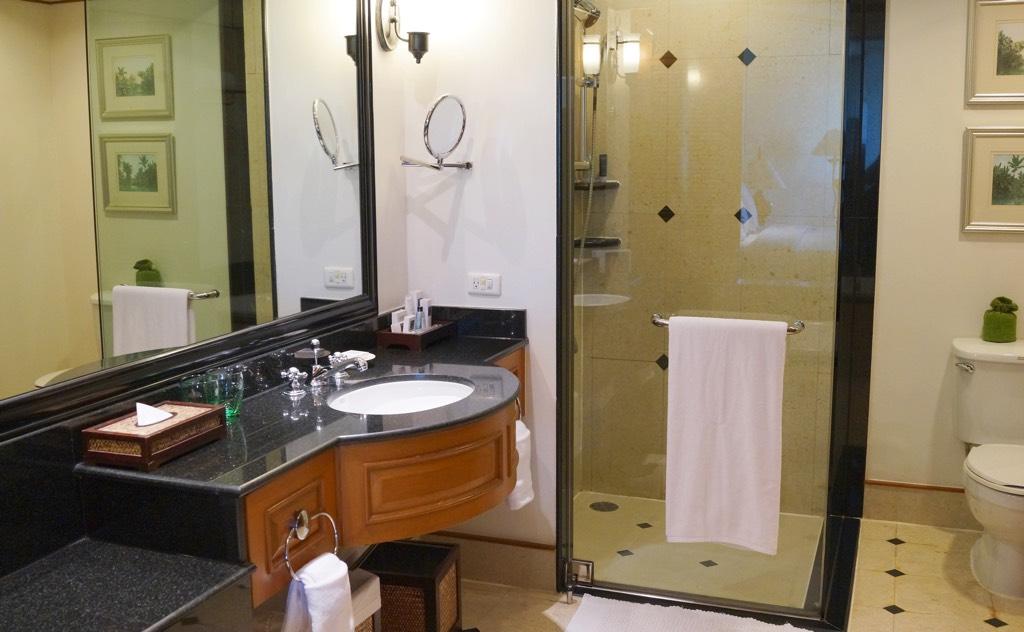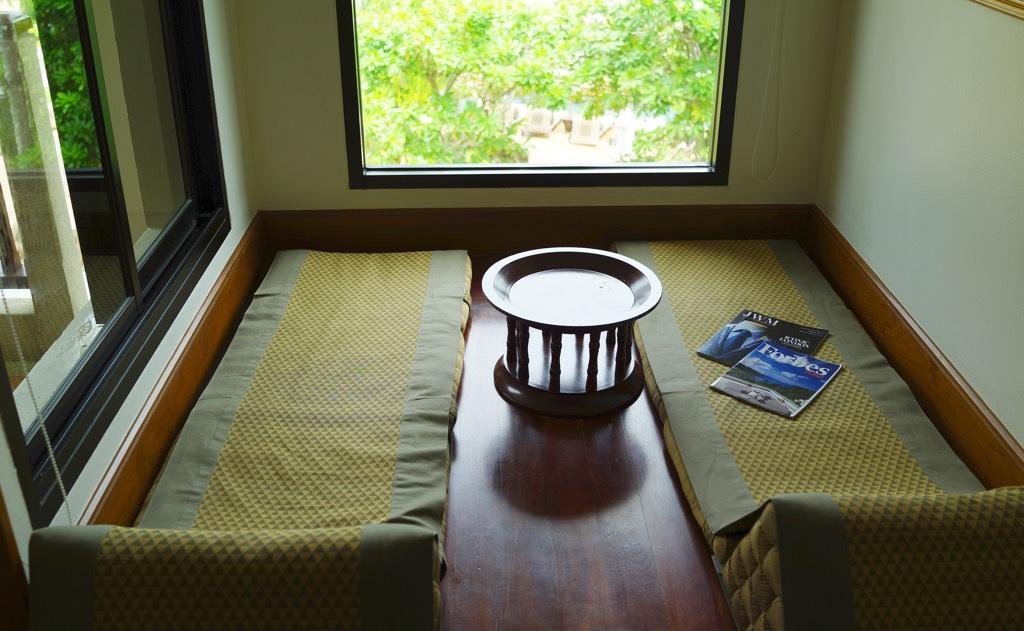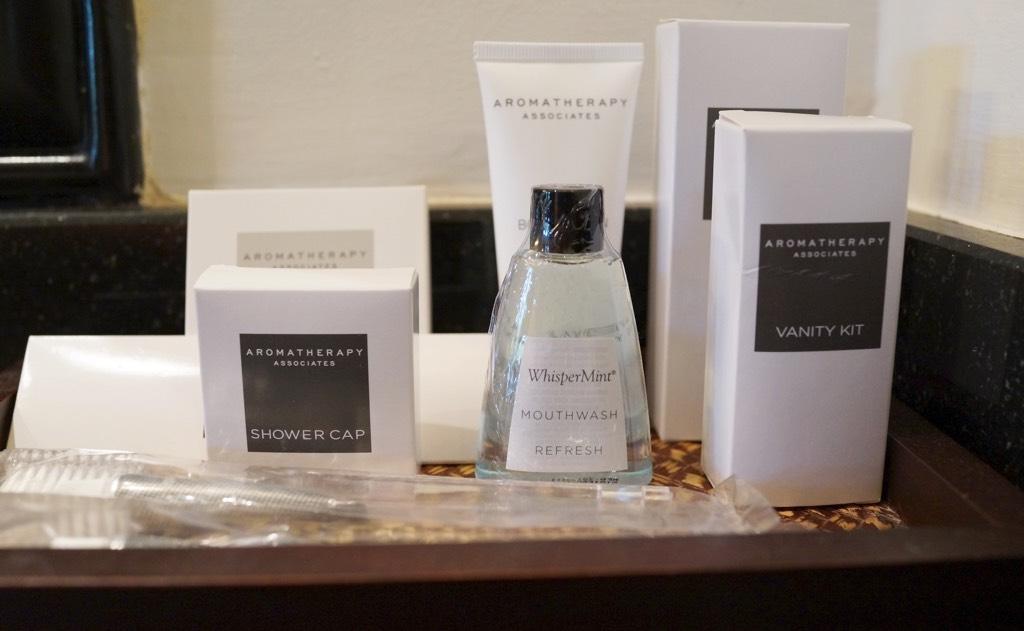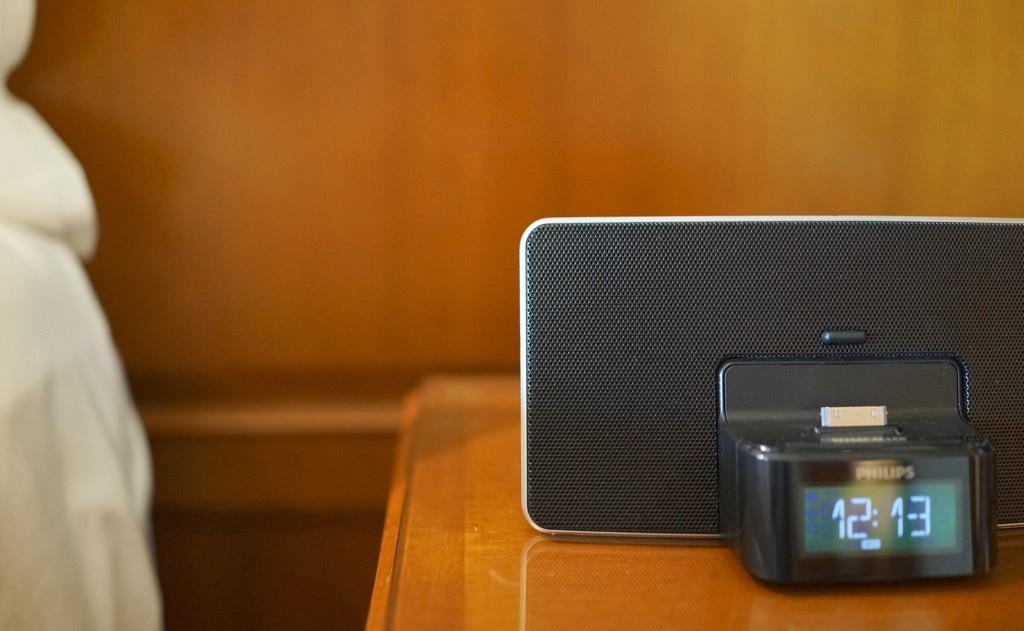 Heading off for our lunch, we decided to try Cucina. This Italian restaurant serves authentic Italian food for lunch and dinner, while in the morning, Cucina is one of the breakfast buffet dining restaurant.
On an overview of their food menu, a freshly baked thin crust pizza with eight slices is priced about 420 Thai Baht to 580 Thai Baht ($16 SGD to $22 SGD). A bowl of insalata, or salad, is priced 350 Thai Baht ($13 SGD) and pasta is priced 500 Thai Baht to 680 Thai Baht ($19 SGD to $26 SGD). Are the food pricing expensive? Yes it is.
Before our food is being served, the waitress served us the 1 liter Acqua Panna Natural Spring Water which cost 210 Thai Baht ($8 SGD). Well, you can actually get the same water in the supermarket for $4 SGD. Expensive stuff! On complimentary, we are served with an Italian focaccia bread with rock salt and drizzled olive oil on top. Tasted average but sure goes well with rock salt.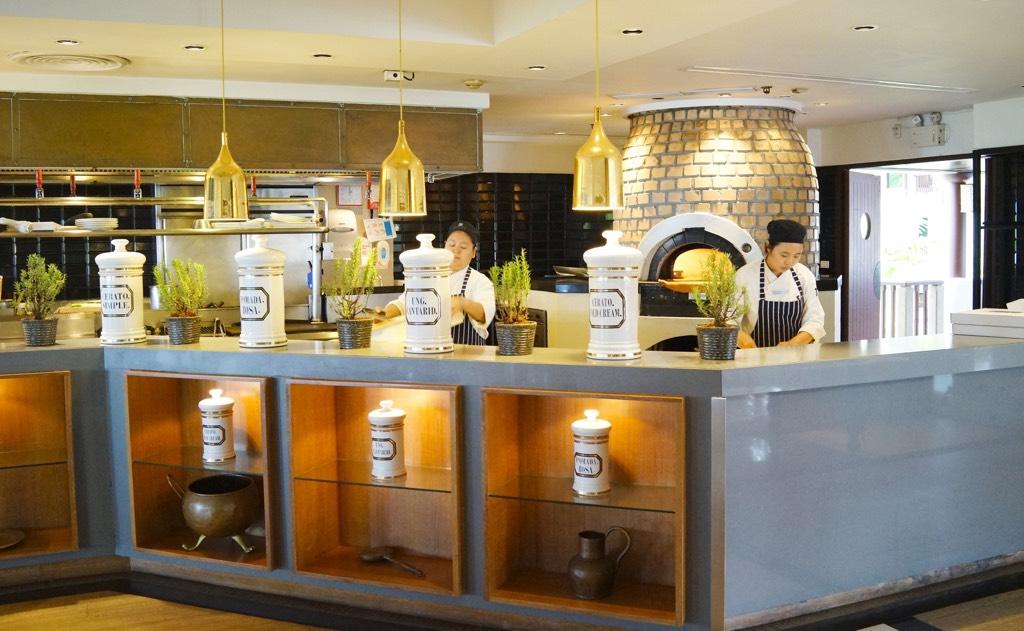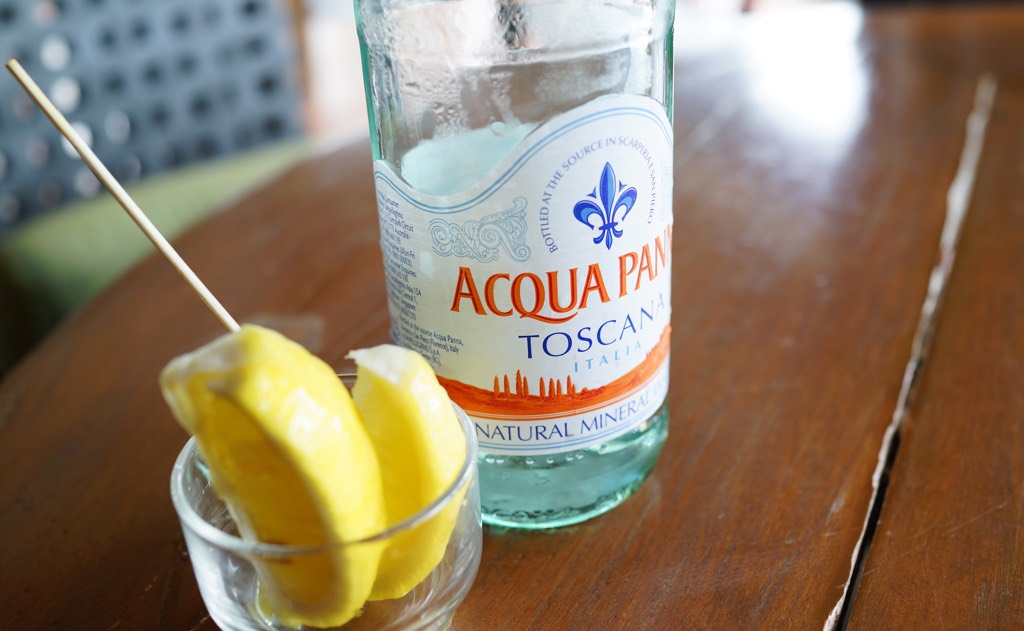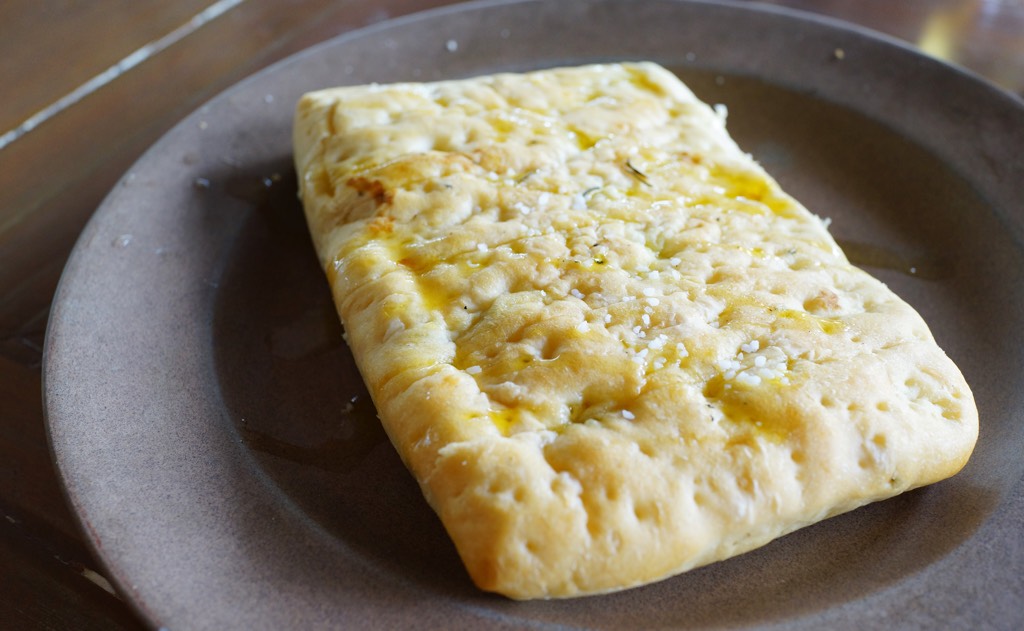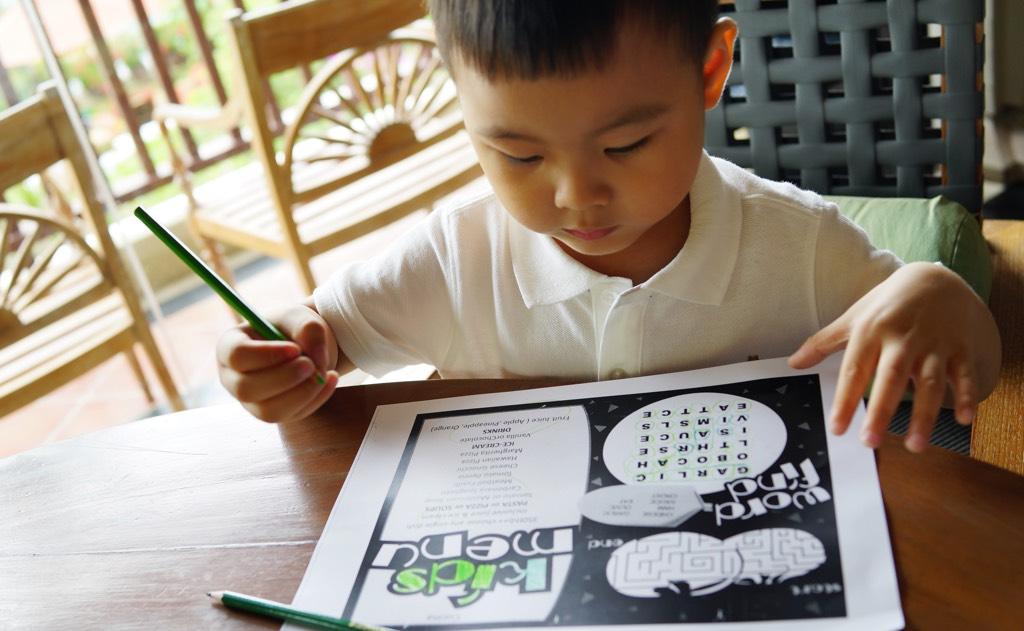 Here comes my Pizza Prosciutto Crudo (580 Thai Baht = $22 SGD). Thinly crusted, this Italian pizza is topped with thin shaved dry-cured ham, tomato sauce, mozzarella cheese and rocket leaves. The pizza was very flavorful and tasty. Eaten together with the rocket leaves, the pizza slice tasted fresh with a hint of bitterness.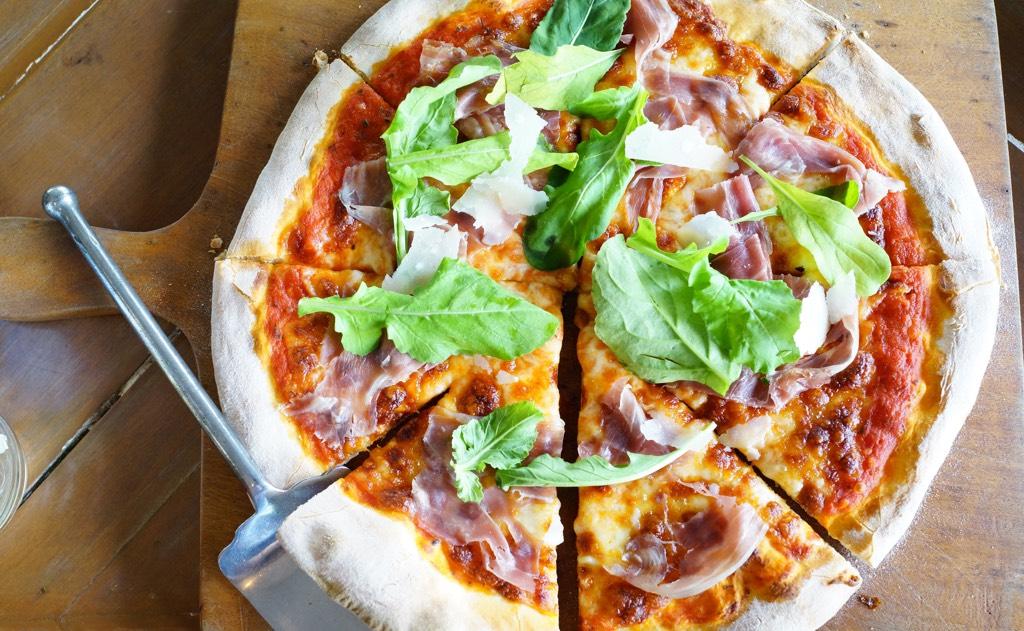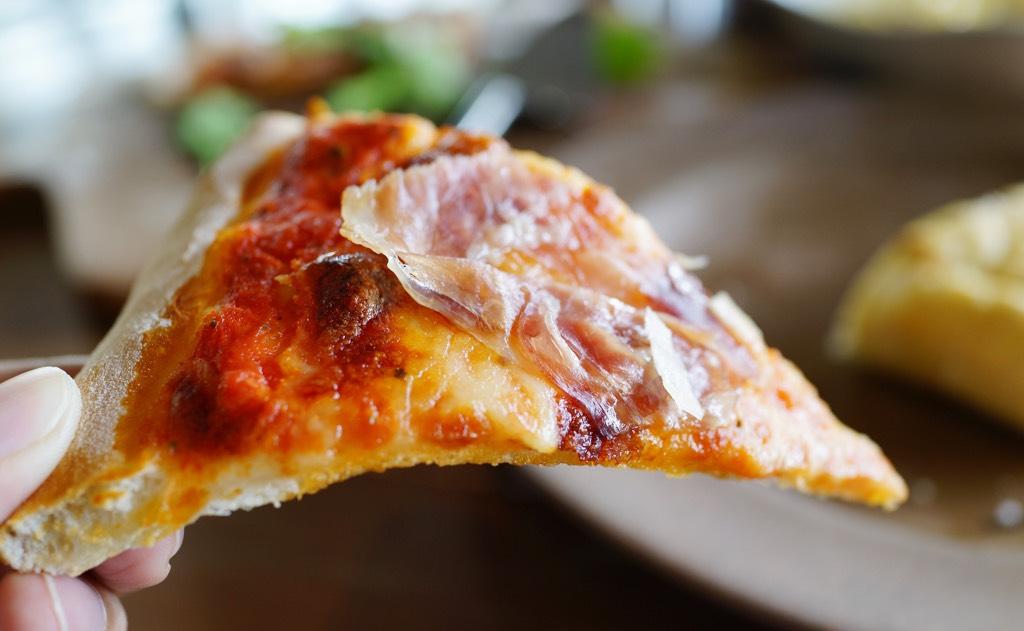 Priced at 630 Thai Baht ($24 SGD), my bowl of Spaghetti Alla Carbonara can served well for two. Slightly saltish, the spaghetti is served with creamy sauce, sautéed bacon and diced egg. A nicely done pasta dish.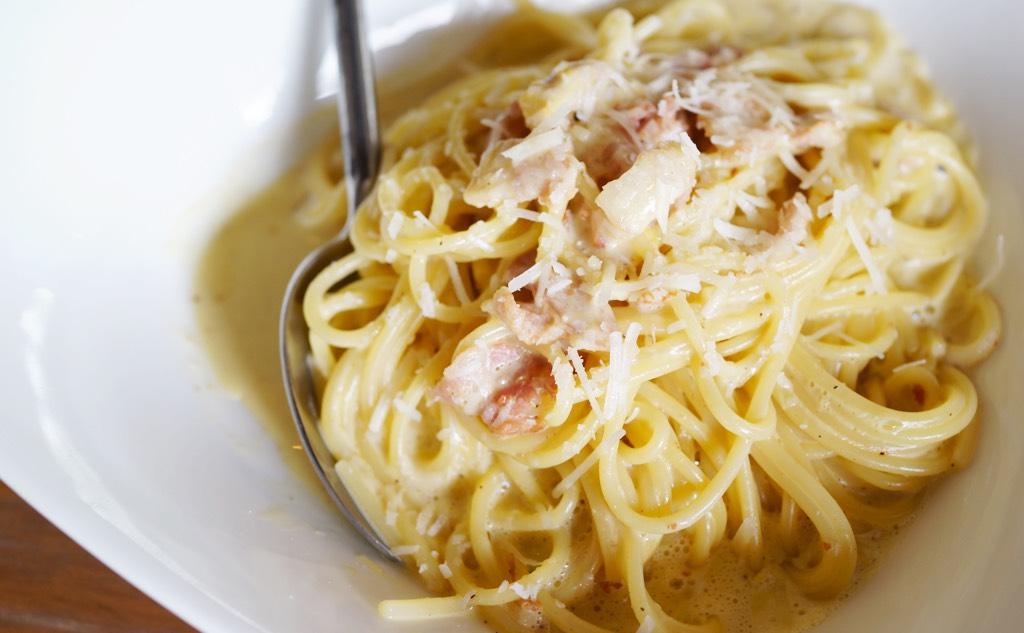 With the Cucina's chef recommendation, this is the Tiramisu (380 Thai Baht = $15 SGD). Kept in a glass jar, this no baked dessert has a strong alcoholic aftertaste and a hint of coffee. Moist and soft, this dessert is average.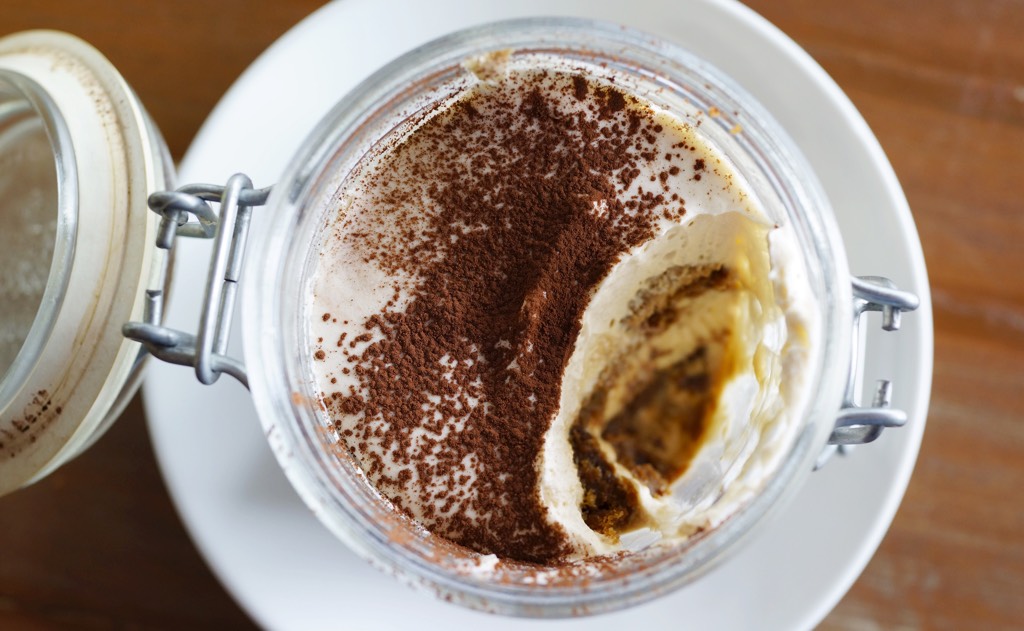 Cucina Italian restaurant in JW Marriott Phuket Resort & Spa is a good ambience restaurant for diners looking for comfortable dining experience. The food served are above average but the prices are expensive. If you will be coming to this Phuket resort, you can give this restaurant a try to enjoy the ambience with good hospitality.
For quick snacks and basic needs, you can visit the Siam Deli located in level 1 of the resort. Siam Deli offers affordable food such as Indian cuisines, Thai cuisines and sandwiches.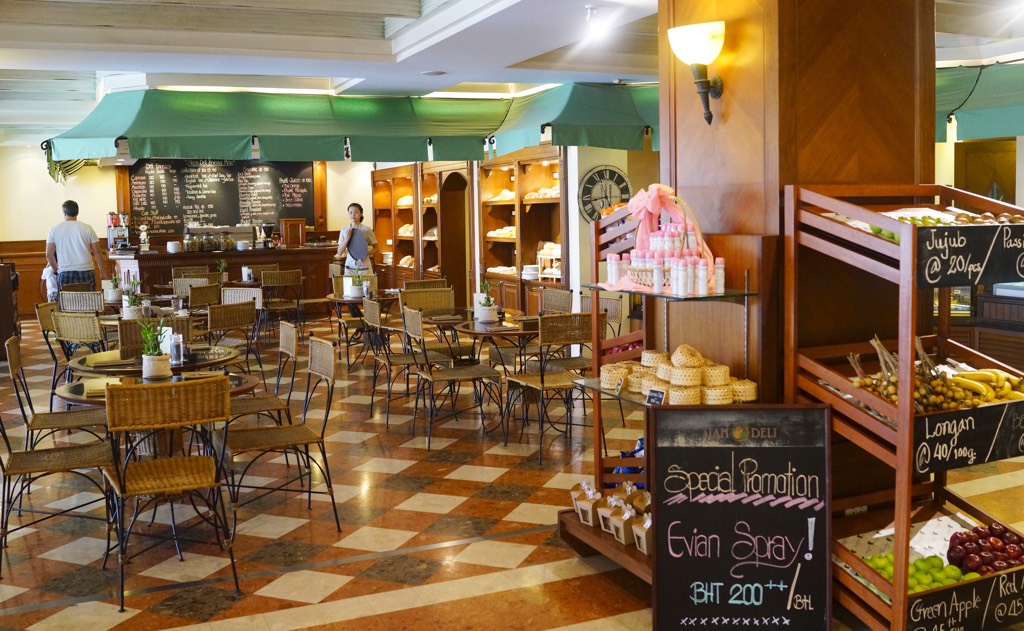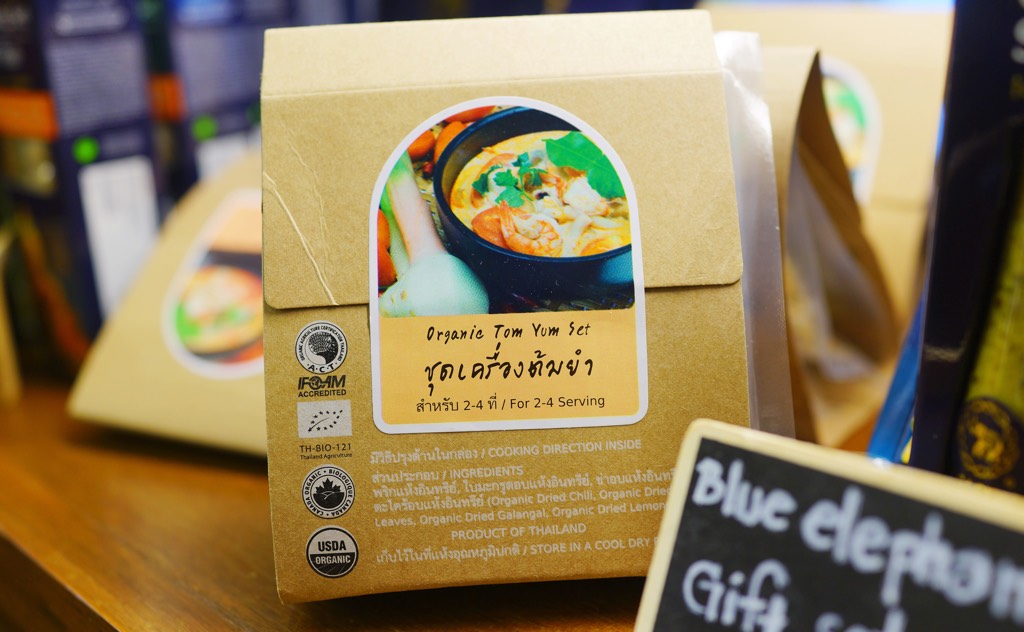 If you are planning to do some quick shopping, there is a Turtle Village nearby with just 5 minutes of walk. This small shopping area has a supermarket, fashion outlets like Paul Frank and Esprit as well as restaurants like Swenson's and Thai Express. You can also take the free shuttle bus to get there.
Address of my stay
JW Marriott Phuket Resort & Spa
231 Moo 3 Mai Khao
Talang, Phuket
83110, Thailand