Just 15 minutes walk away from JW Marriott Phuket Resort & Spa, there is a small and homely Thai seafood restaurant called JJ's Bar. Located along the roadside and opposite Anatara Phuket Villa, this seafood restaurant was in my Phuket's food itinerary listing because of it's high popularity in TripAdvisor. Since it is our last night in Phuket, we decided to spend our dinner in JJ's Bar.
JJ's Bar isn't a classy air-conditioned restaurant with exquisite decorations and lots of service staffs. In fact, this dining place is open-aired with less than five working staffs and is the home of the restaurant owner, Jit. He got his yard opened as a restaurant with the layout of some tables and chairs. That's it! Jit is a very chatty guy and speaks English fluently. He also used to work as a bartender in a hotel, hence most of the decorations displayed in JJ's Bar are bottles of alcoholic spirits.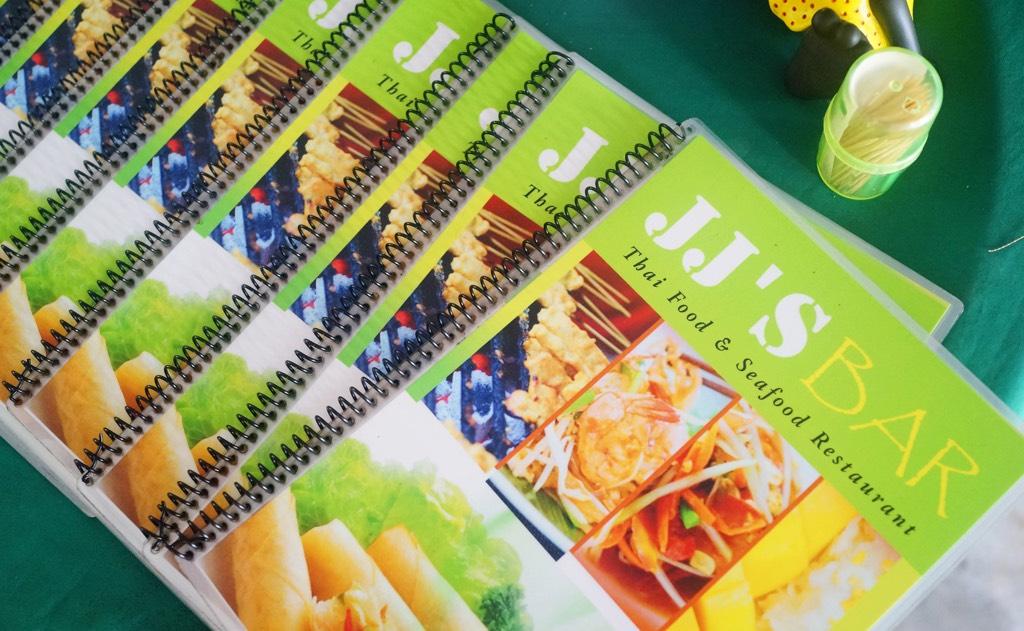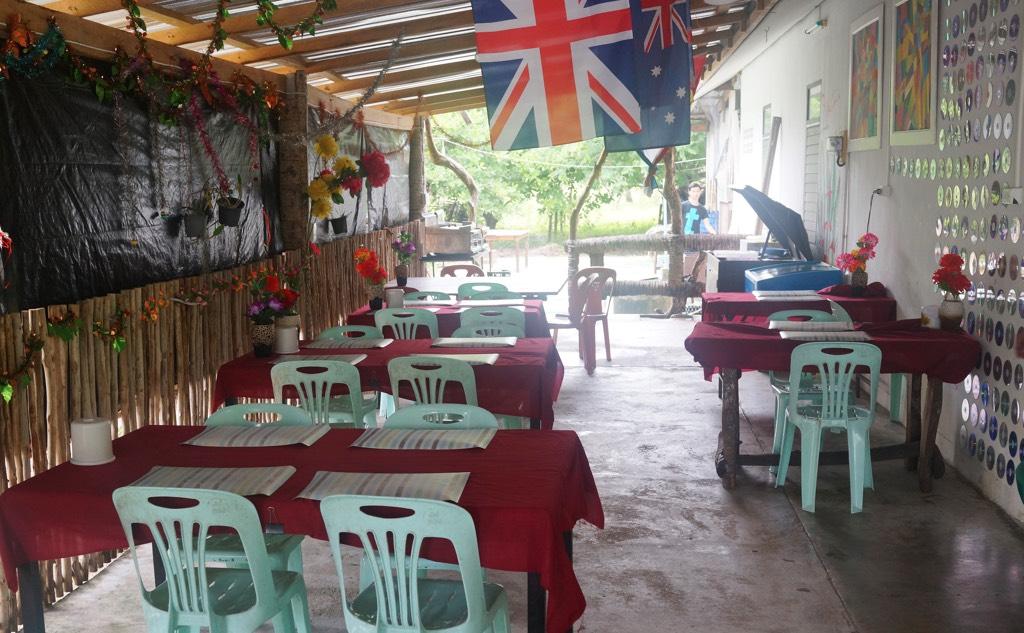 In JJ's Bar's food and beverage menu, they have finger food starters like chicken rolls, chicken wings, spring rolls and seafood satay that is priced 100 Thai Baht ($3.90 SGD) each. For the fans of Thai curries, JJ's Bar served Stir Fry Chicken With Cashew Nut (170 Thai Baht = $6.60 SGD), Red Curry with Prawns, Chicken and Pork (150 Thai Baht = $5.90 SGD) and Stir Fry Prawns with Yellow Curry Powder (170 Thai Baht = $6.60 SGD). As for fried noodles, the Pad Thai cost 150 Thai Baht ($5.90 SGD). They also served grilled meat and seafood specialities, which the prices need to be check with the staffs directly. Spicy Thai salads are available in JJ's Bar including the Glass Noodle Spicy Seafood Salad (150 Thai Baht), Papaya Salad with Grilled Prawns (150 Thai Baht) and Seafood Salad with Squid (150 Thai Baht).
Since this is a bar, their menu serves a range of alcoholic beverages which are all priced at 120 Thai Baht ($4.70 SGD) such as Long Island Iced Tea, Dry Martini, Mai Tai and Piña Colada. Decent enough, JJ's Bar got a good spread of food and beverages selection for their customers in their small restaurant in Mai Khao beach.
Waited for about 5 minutes, all our food were served on our table. We started our first bite on their spring rolls (100 Thai Baht = $3.90 SGD) with a tangy sauce served on the side. With simple plating, the taste of the spring rolls were decent and not oily at all. I am glad to say these spring rolls were served to us hot.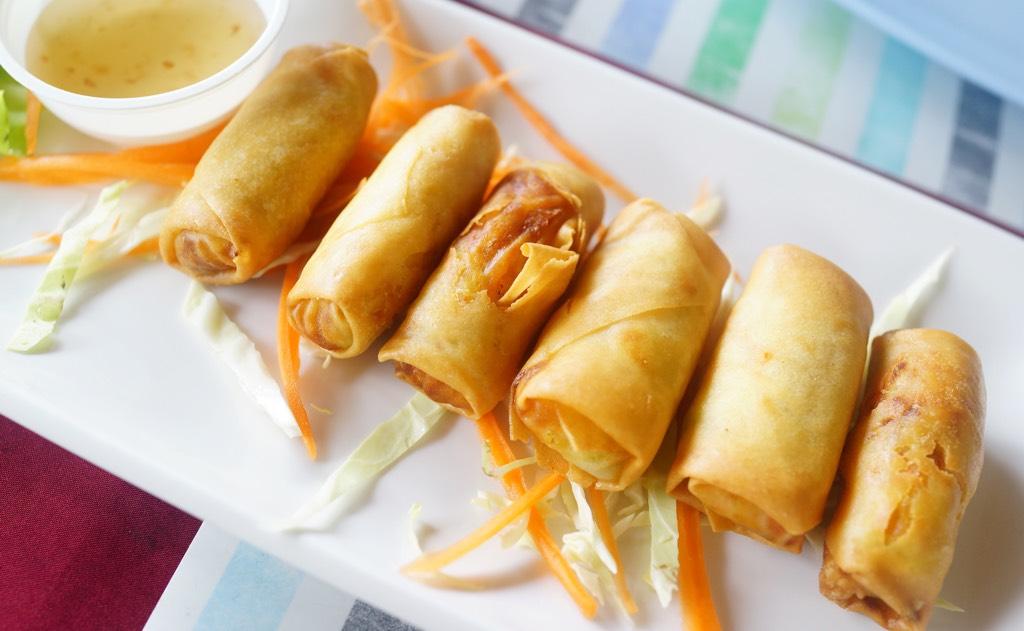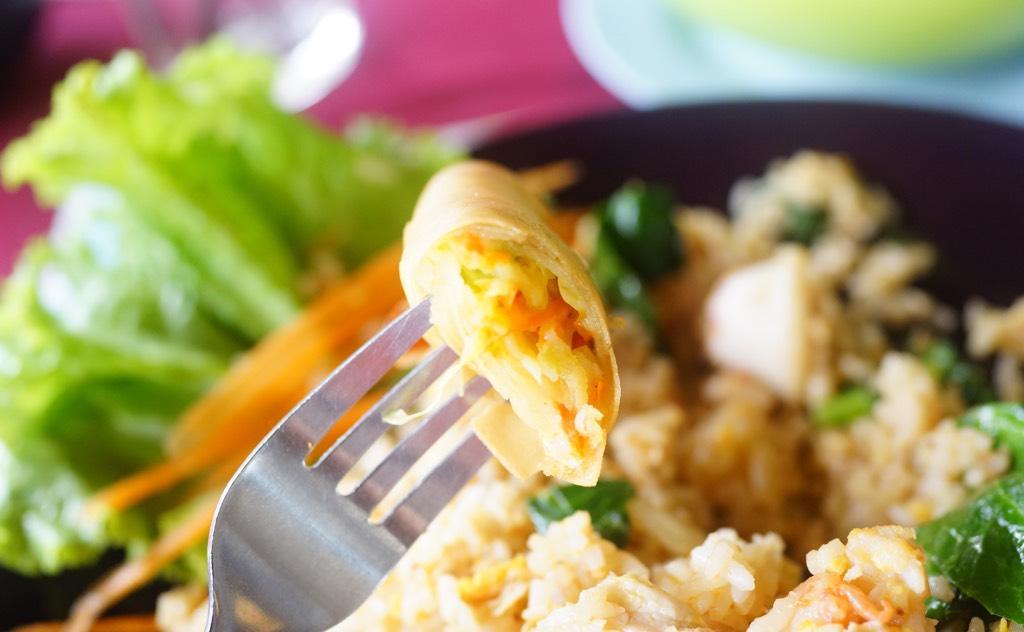 The Fried Rice with Seafood (150 Thai Baht = $5.90 SGD) was stir-fried with slices of squids, unshelled prawns, vegetables and chops of onions. I would say my plate of khao pad tasted simple with homely taste.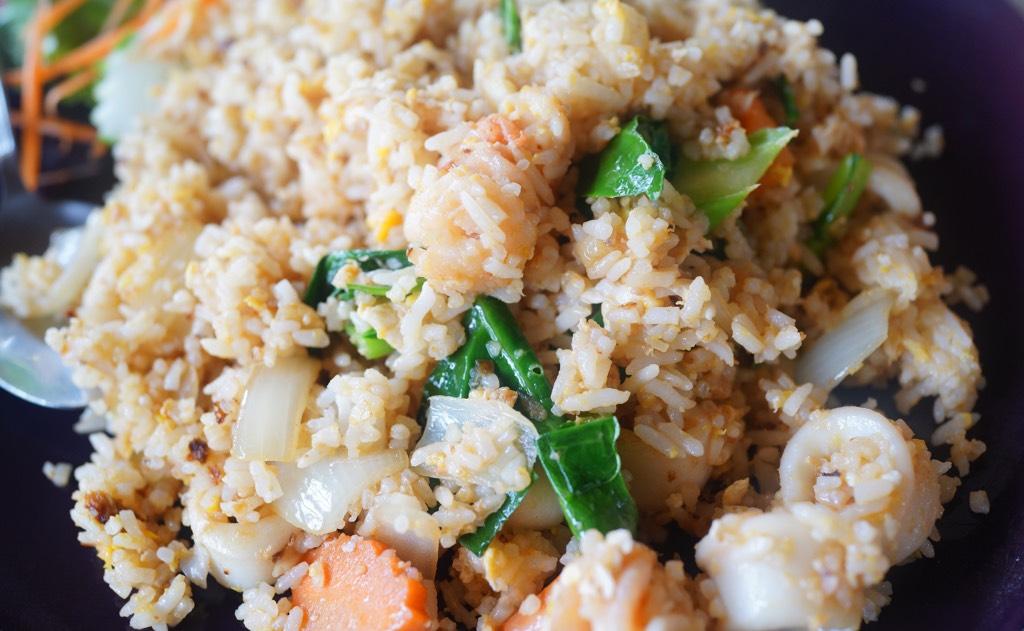 JJ's Bar's Green Chicken Curry (150 Thai Baht = $5.90) is the second best green curry I ever had in Phuket. With lots of ingredients, the green curry was spicy and savory. It will be better if the green curry was prepared creamier.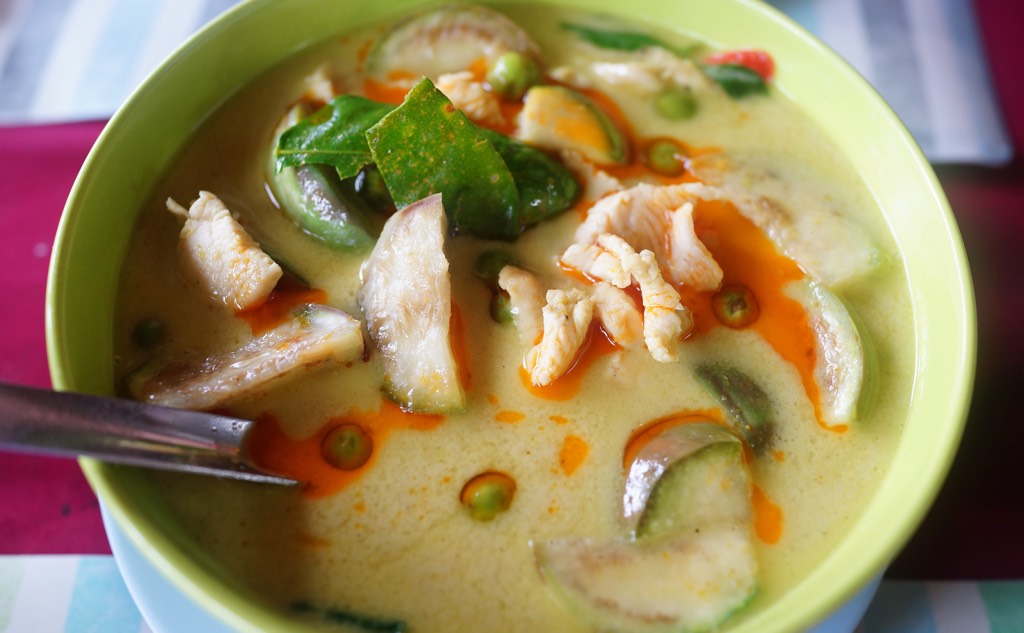 My dinner served in JJ's Bar was probably the cheapest around our resort in Mai Khao Beach, Phuket. Their food tasted decent and simple, while the service made us feel like home. They served a good spread of authentic Thai cuisine at an affordable price. A great place to dine in for a closer Thai experience.
Address of my visit
JJ's Bar & Food
83/3 Moo 3, Mai Khao Beach
Opening hours
Daily: 11:00am to 10:00pm