The Jiufen night market closes at 8pm, which is quite early as compared to the rest of the night market. Probably is due to the fact that it is a small town population and they serve the locals more than the tourists.
The night market during the early evening is quiet and not overcrowded, unlike the day. It feels like a sudden drop of 75% of people during the evening. Frankly speaking, I would prefer to visit the night market during the evening about 6.30pm because I need not to queue for long waiting time to have my food and I can enjoy my exploration of Jiufen night market. The best thing is my hotel, Sunny Room, is just a 15 mins walk away from the Jiufen night market, that means I don't need not to worry about taking bus or a taxi back to the hotel and rest. Here are my night photography of Jiufen.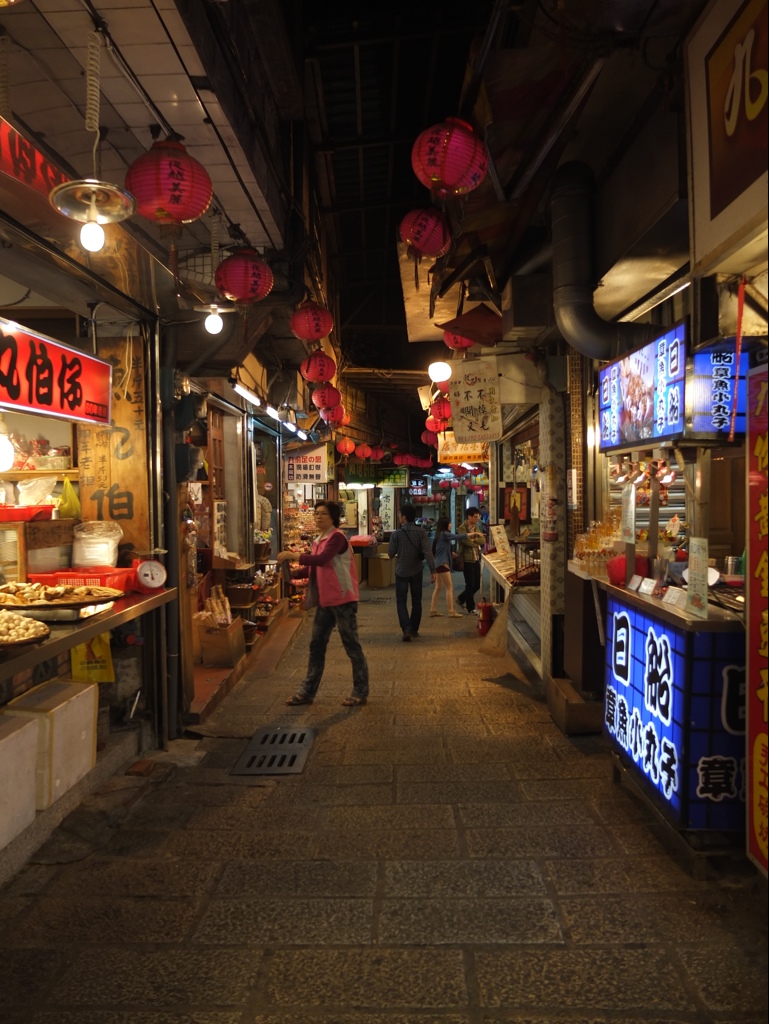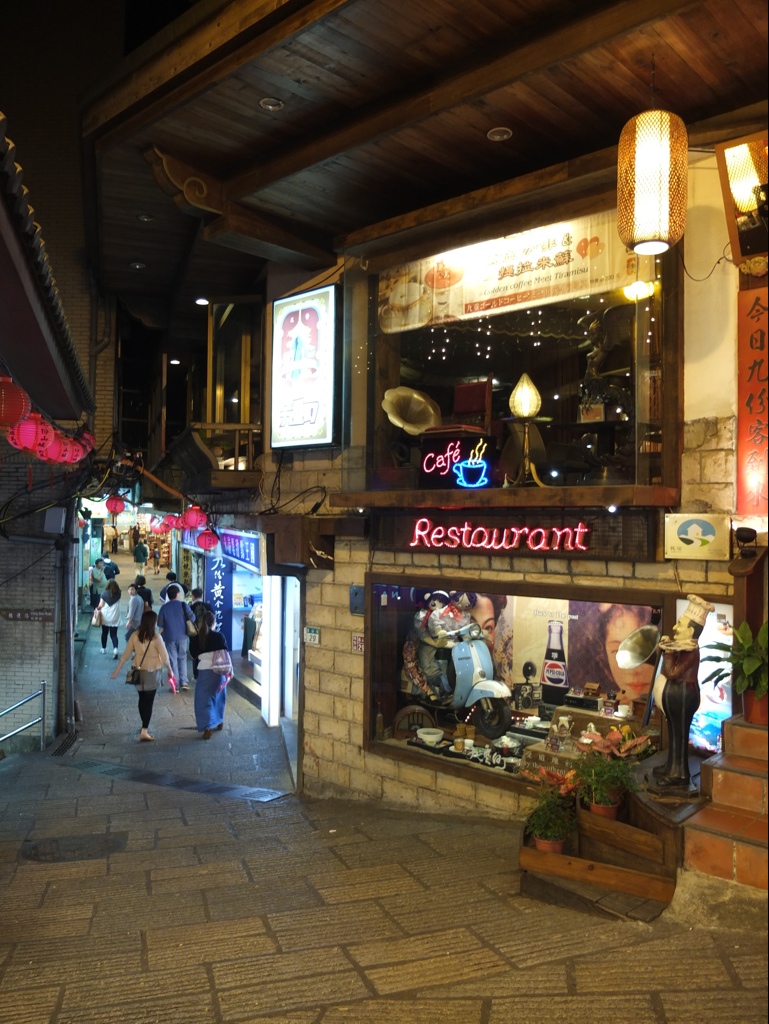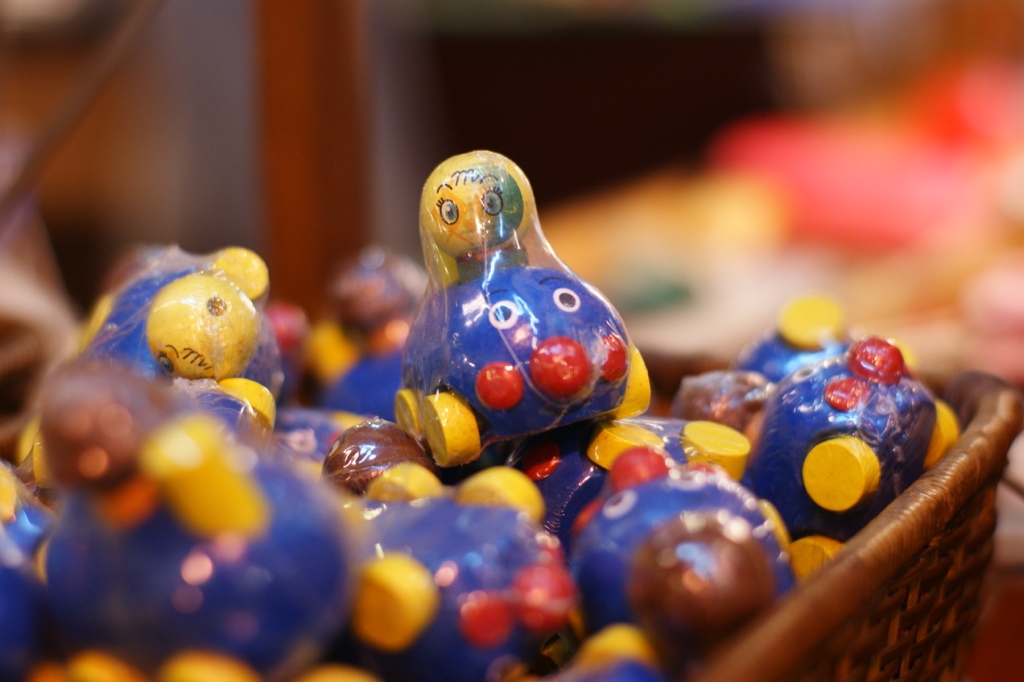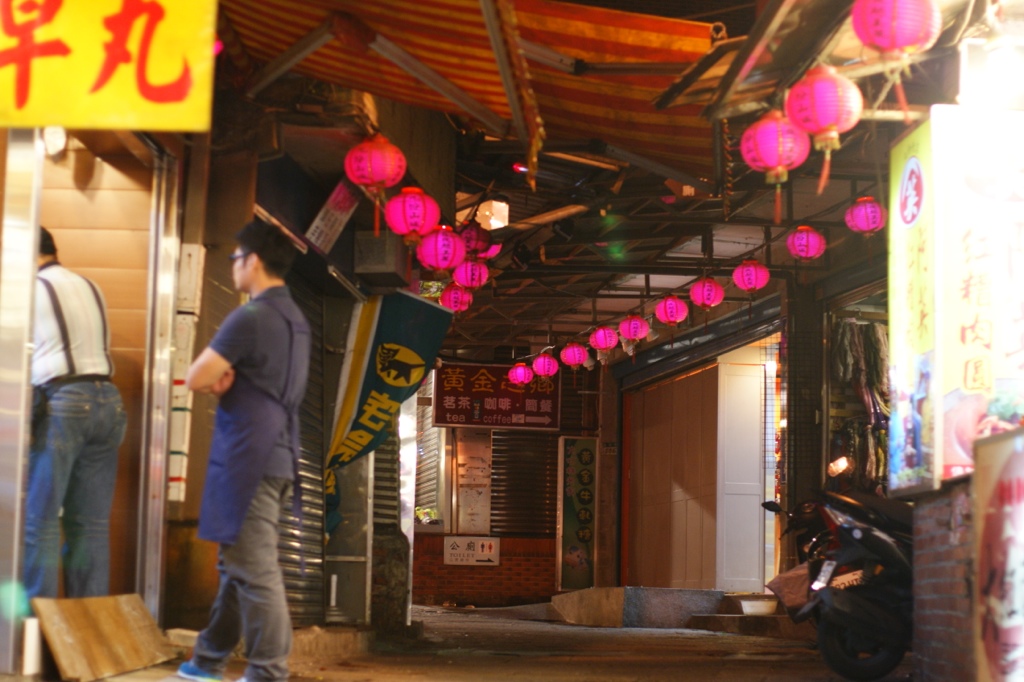 If you read my previous post (Jiufen (九份) Night Market During The Day) about the mystery lady who looks exactly like the one in the banner, there she is. The tag on her written in Chinese means "Free photography of me."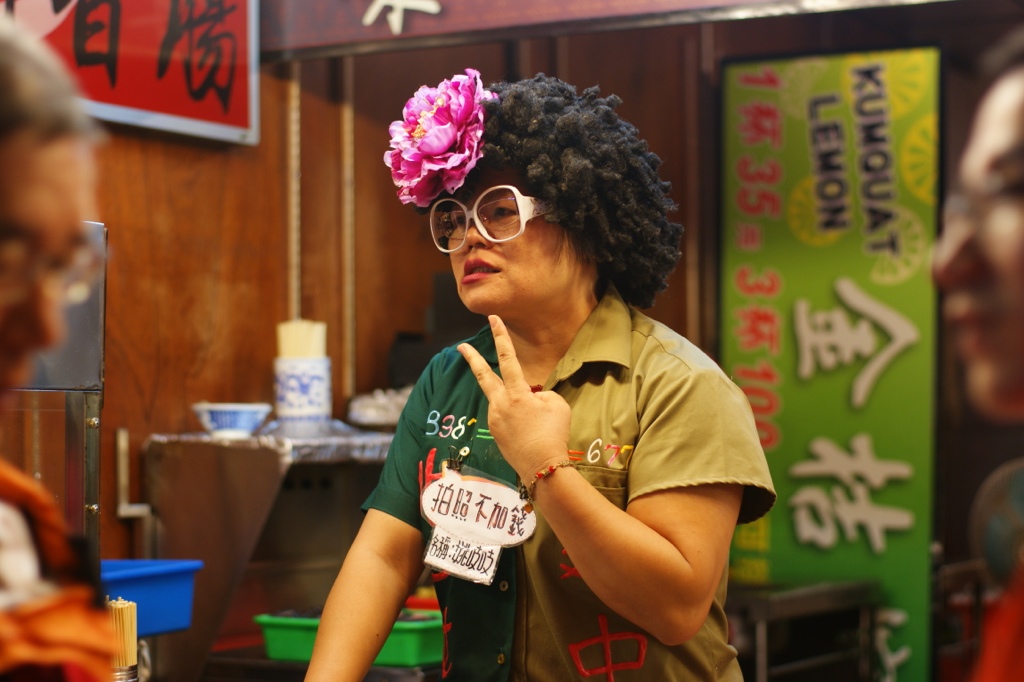 The vegetables are fresh in this deep fried balls.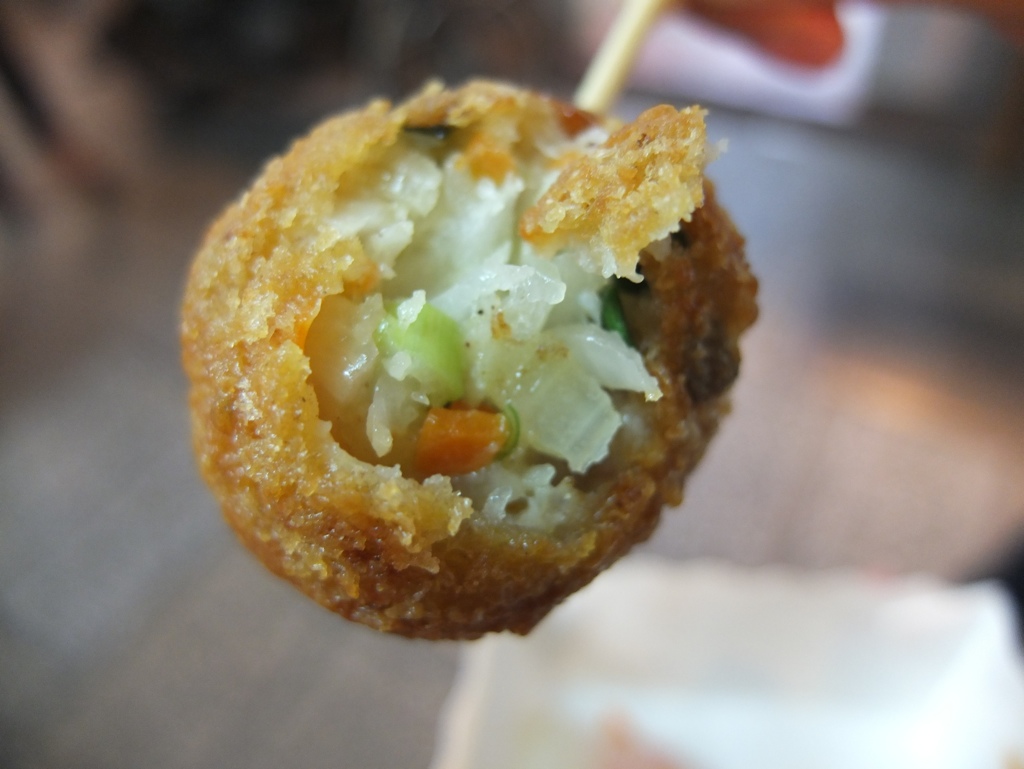 I am not sure what is this but it do taste like Singapore's Chui Kuey or carrot cake. The toughness is like yam cake.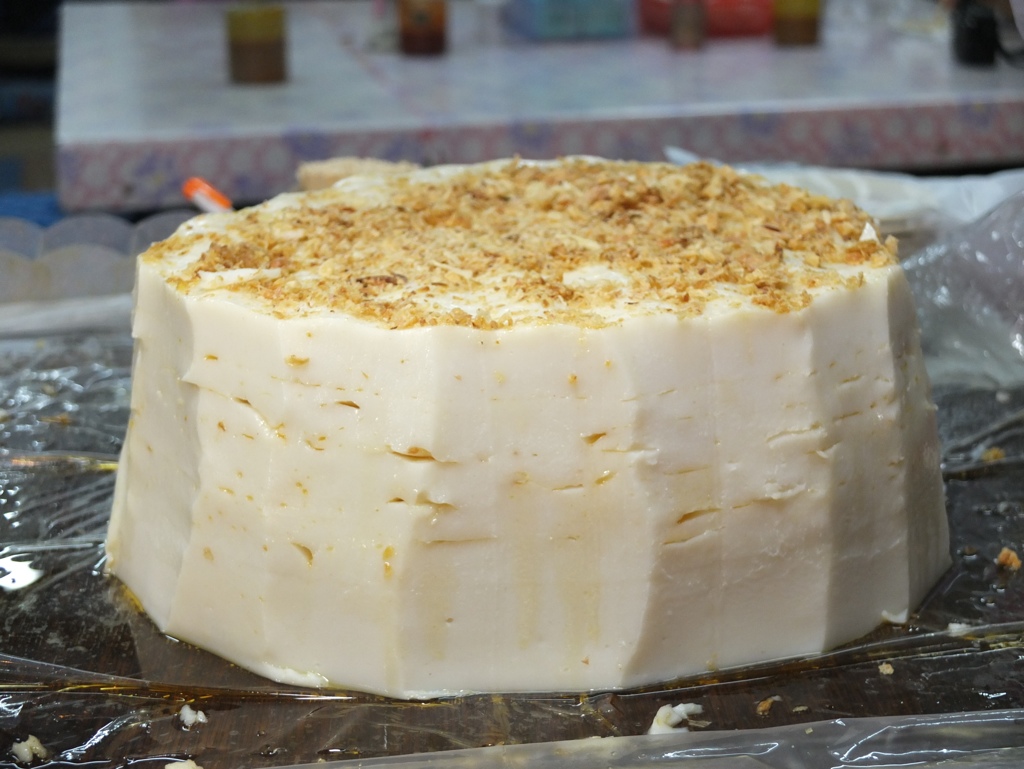 These are hand-made prawn crackers, not made in the factory.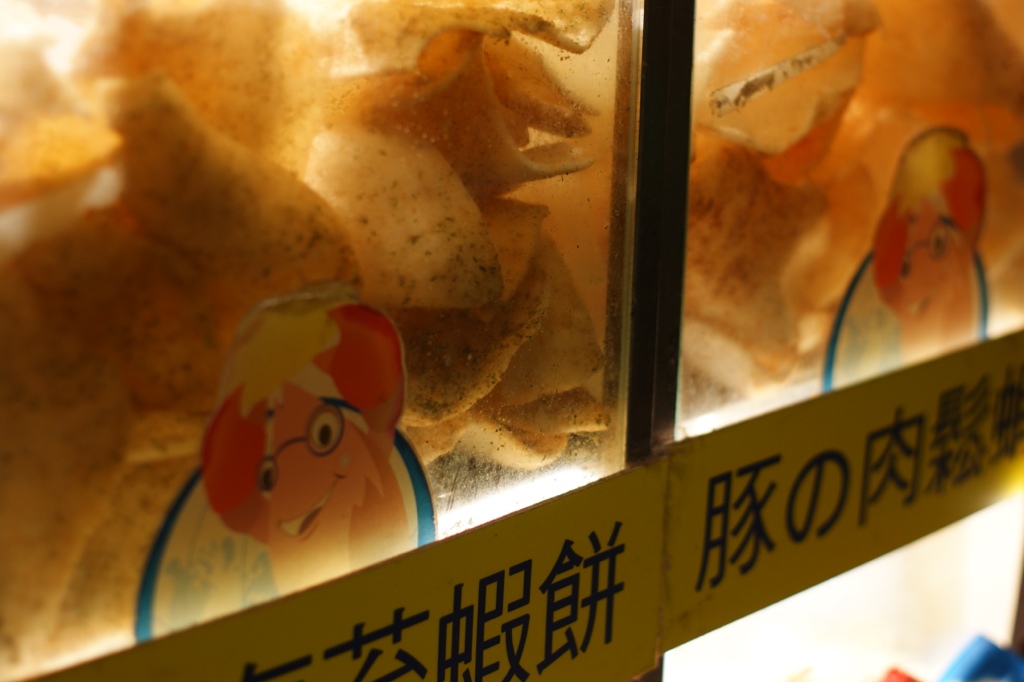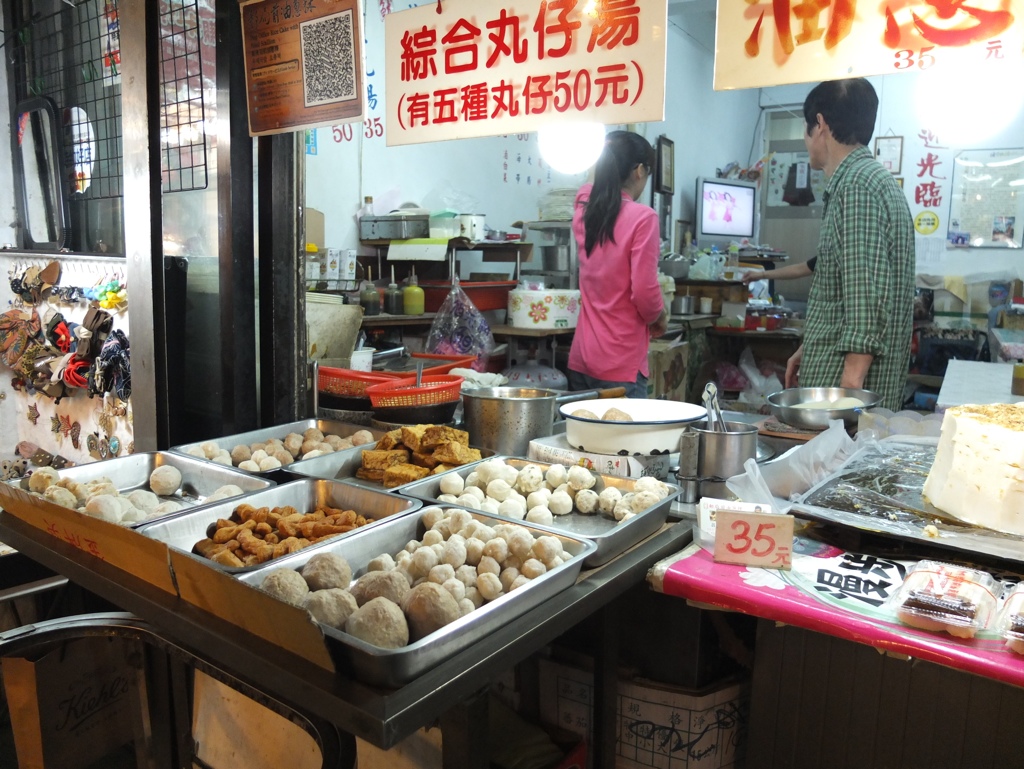 The bigger side of the meat balls.

Saw the red cubes in the soup? Those are harden pig's blood.