I have this mixed feelings about Jiufen (九份) when I reach this small town. Upon arriving, there are 3 main special characteristic about it that differs it from other places i have been: big red lanterns decorations along the pavement and outside the shops, narrow walking paths and uneven stone steps. For every staircase, there are approximately 50 steps. I would describe Jiufen as a hilly area, so there are about 3 staircases in order to reach "up there". So a total of at least 150 steps need to be climb to get "up there". I have yet to include the steps to go down and other staircases in this small hilly town. If I were to estimate, maybe about 800 steps to climb.
When you reach the entrance of Jiufen, definitely you would notice the hills, a temple and of course, the signboard to your destination.
We took the right bus from the Ruifang railway train station (瑞芳車站), but got down the wrong bus stop in Jiufen. It is very tedious to carry my bagpack and a big 12kg luggage, climbing up and down the stairs, looking for the Sunny Room hotel. Luckily, my wife got her iPad with iOS 5, so we still have the Google map to guide us to our destination.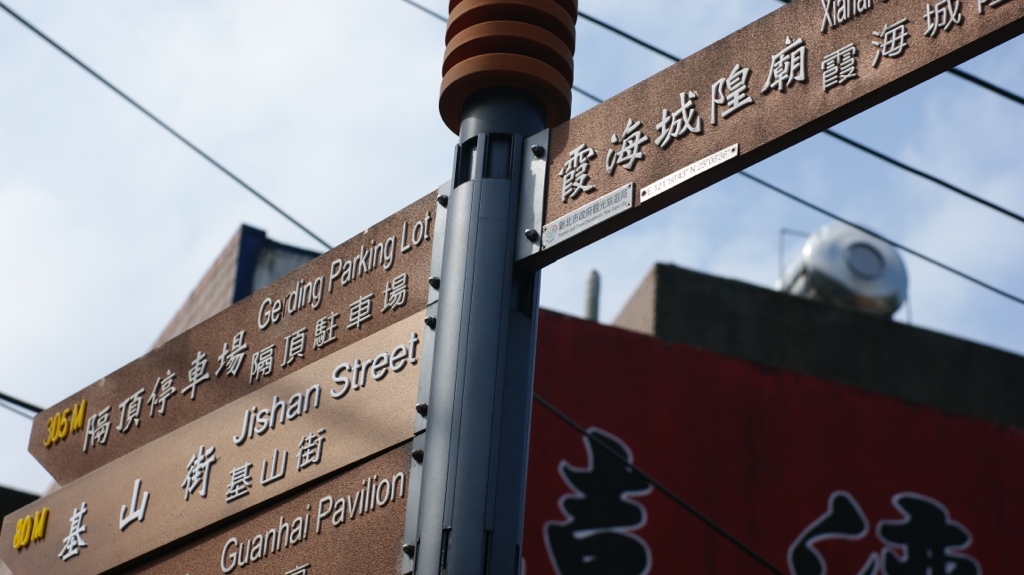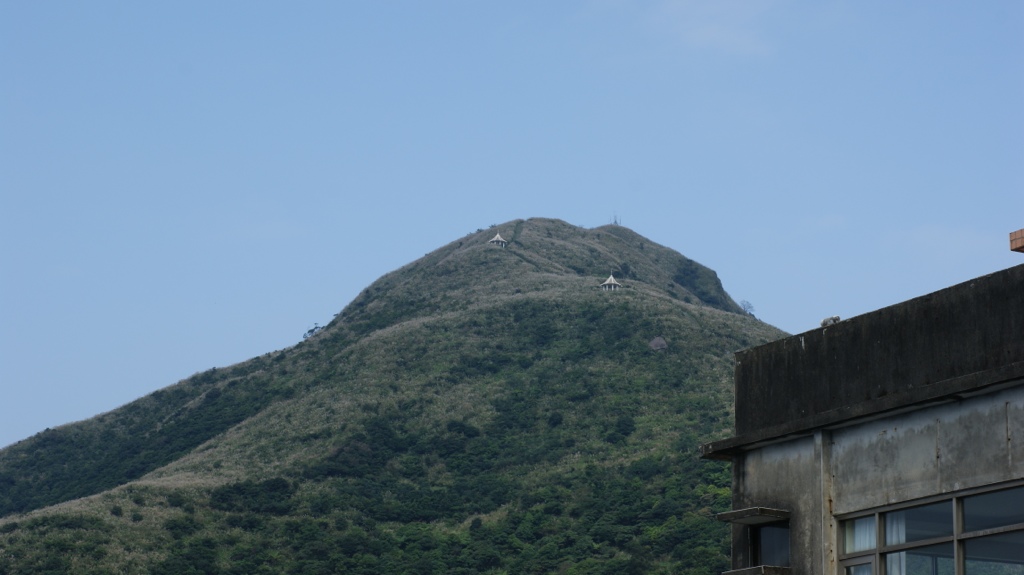 The Jiufen night market during the day time. Check out the red lanterns.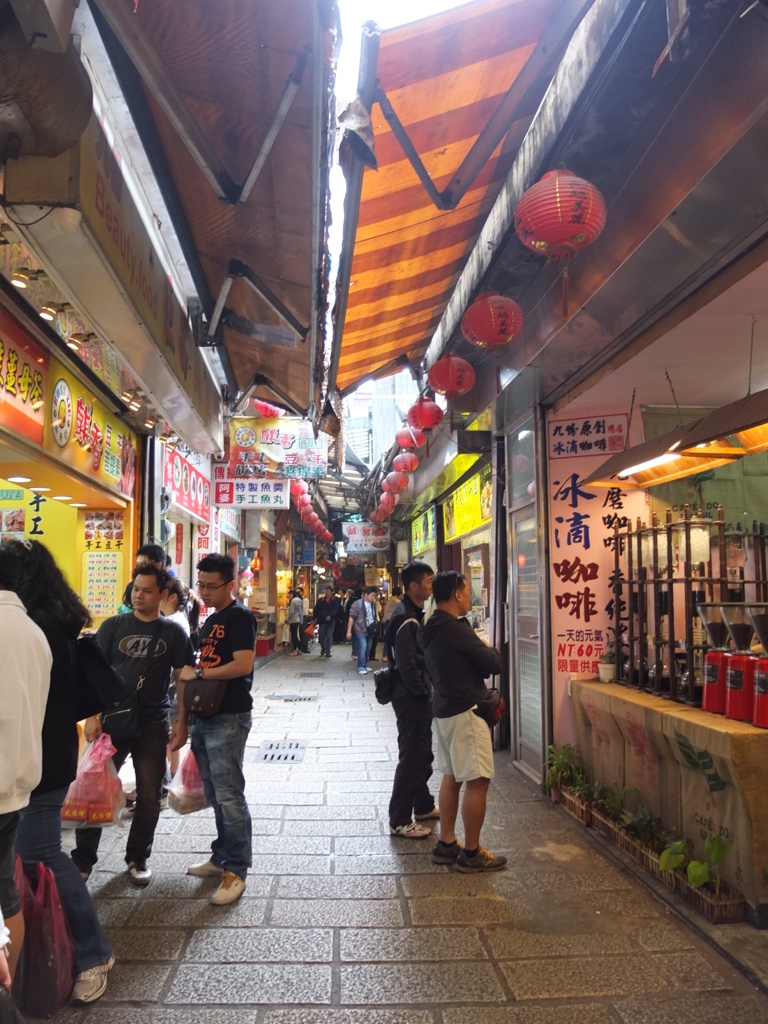 When we reach Sunny Room at 1.30pm and we left our luggage there because the check-in was at 3pm. So, our holiday exploration has now started. From Sunny Room to Jiufen market is about 15 mins.
Check out the Jiufen market packed with people.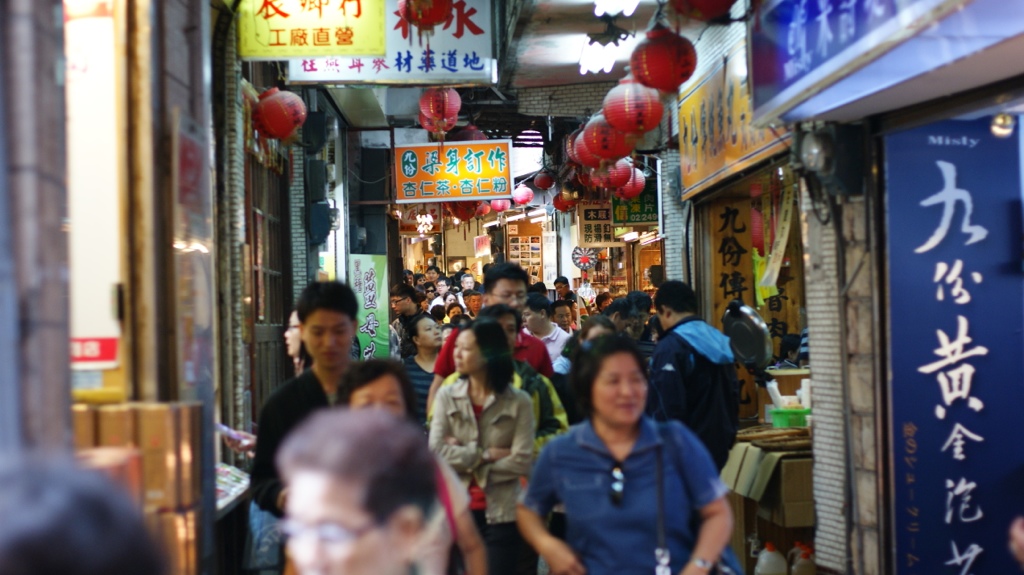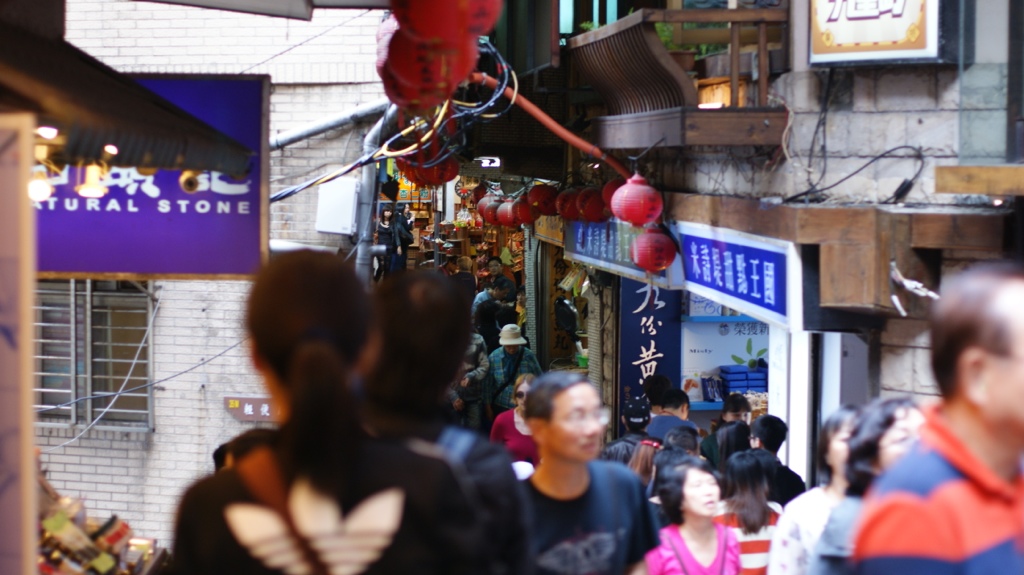 Barbecue corn.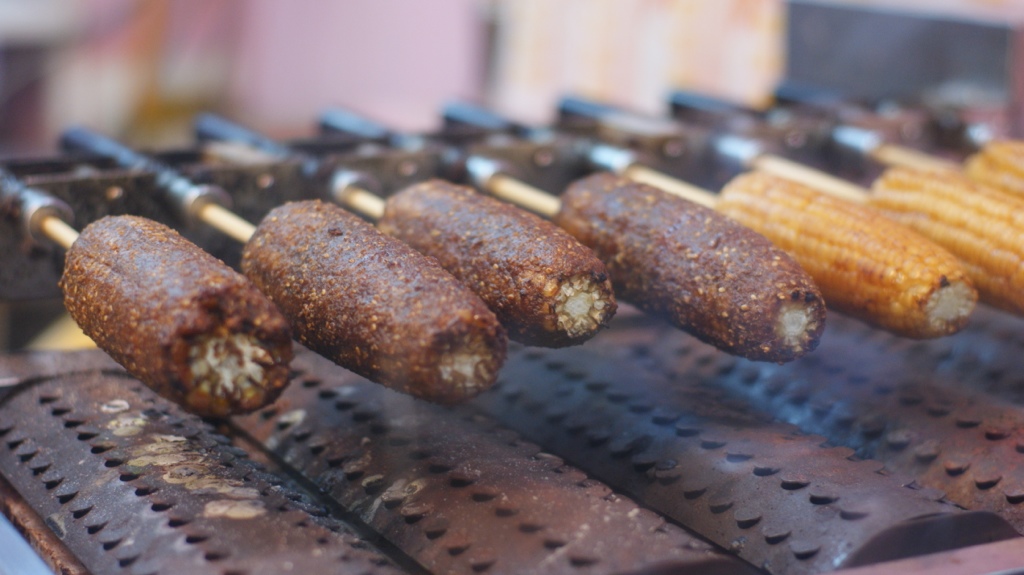 Handmade candies made up of malt and sugar.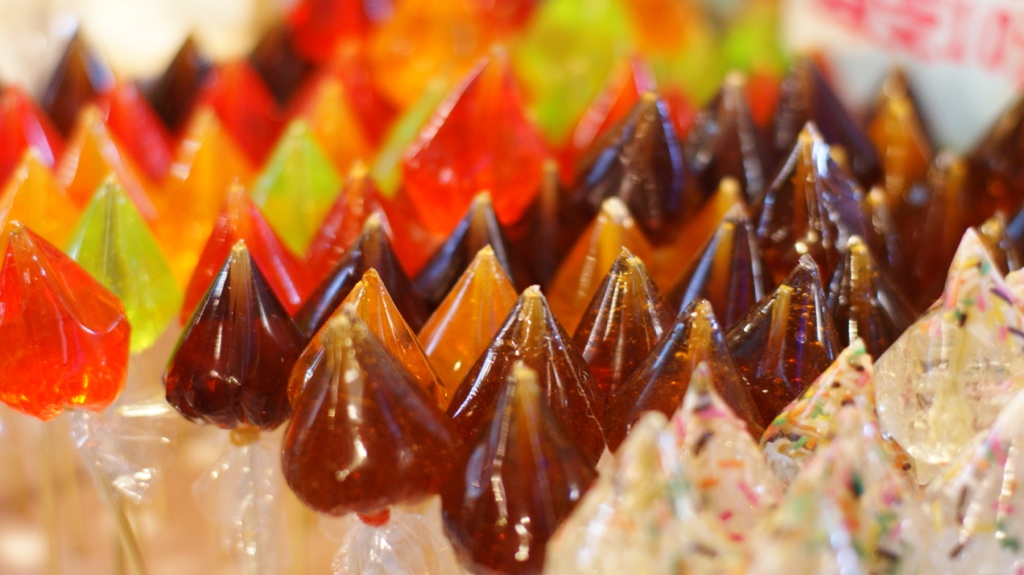 Started buying our very first meal from Jiufen market: Fish and meat balls. Yummy!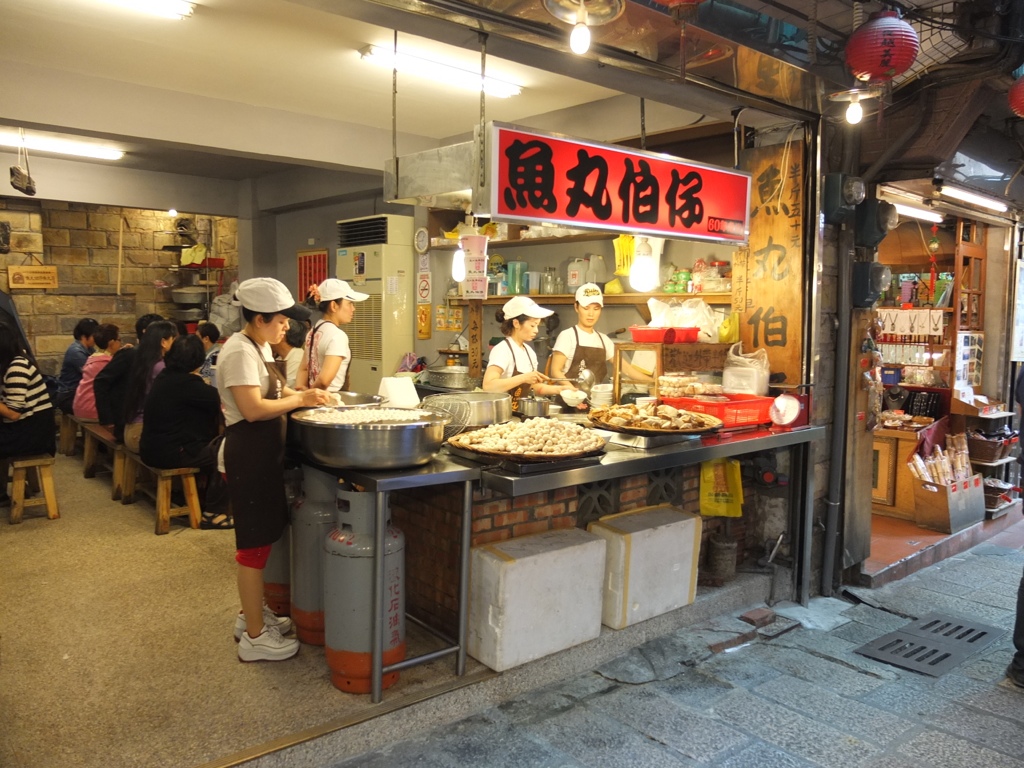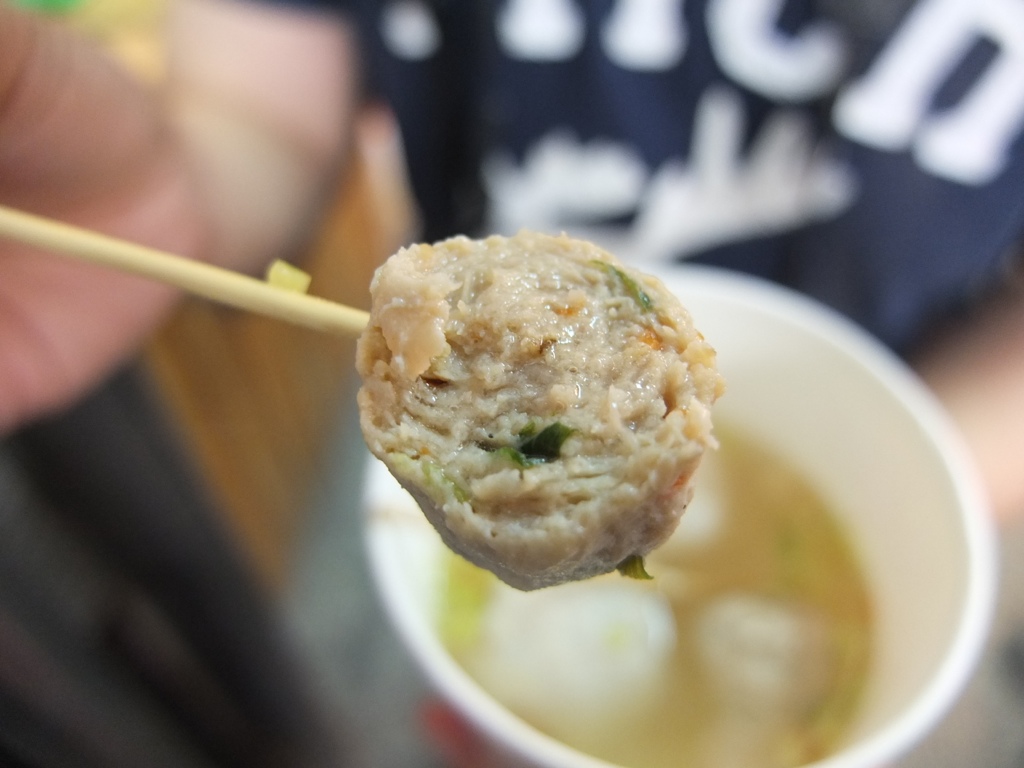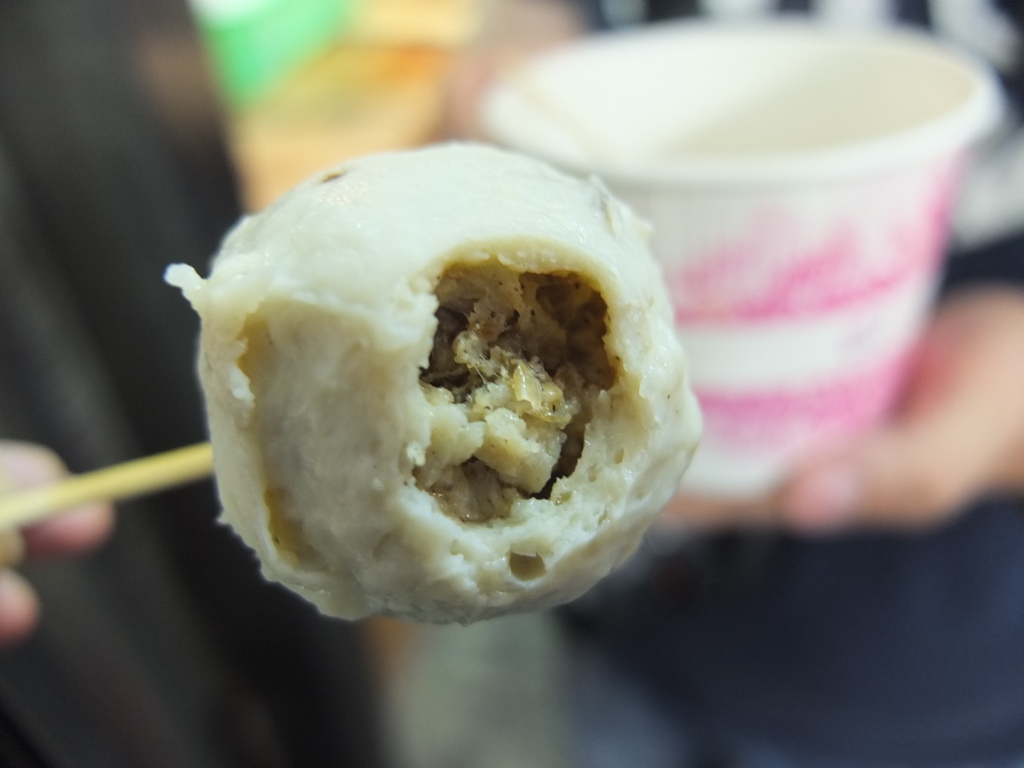 This is awesome, grounded peanut with malt and ice cream, wrapped in a thin layer of flour cake. The aroma of the peanut, sweetness of the malt and the creamy taste of the ice cream are well-blended into this food. I would use 3 letters to describe it: OMG!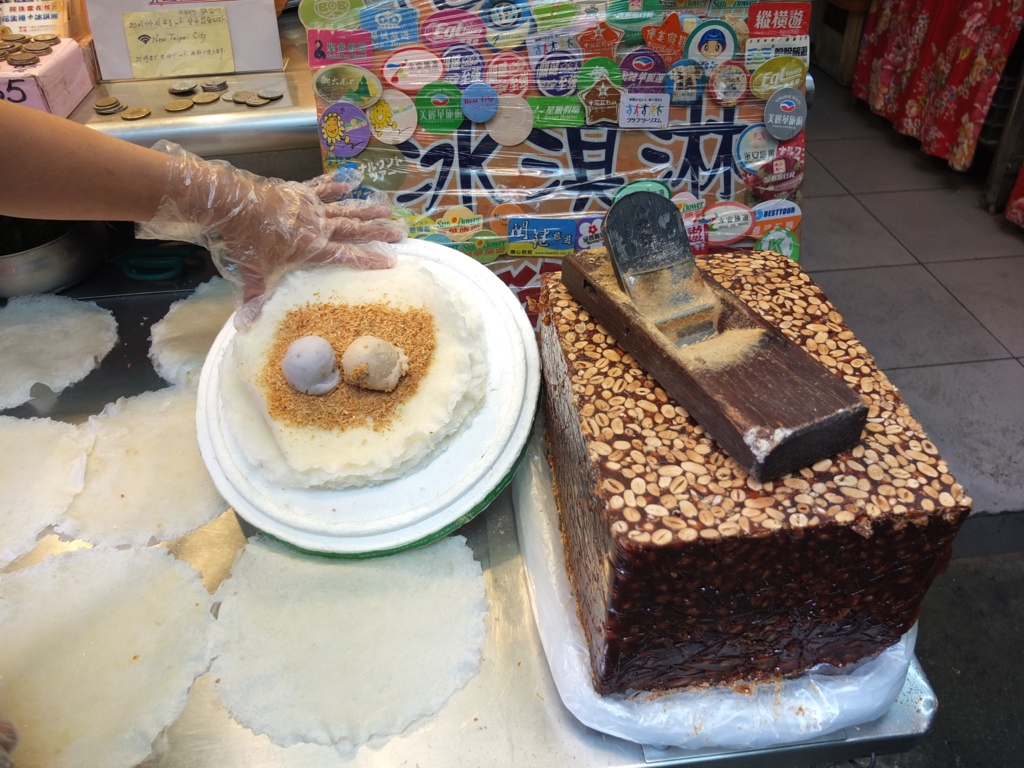 We tried this Taiwan sausage shop in Jiufen, heard the lady dressed in wacky cartoon fashion looks exactly like the poster and she will come out to BBQ the sausages, but we did not managed to see her. So, we decided to tried the sausages. We bought the one with combined different sausages and I loved the black sausage, which is made up of Black Squid. The squid's meat is tender, not as hard as typical pork sausages.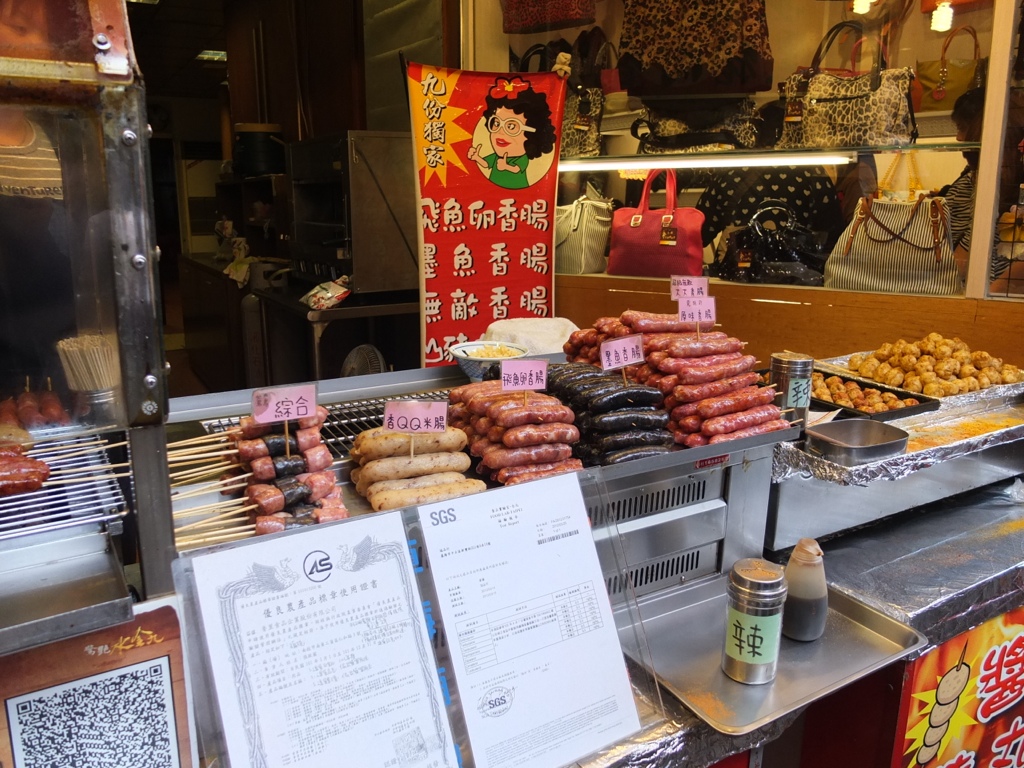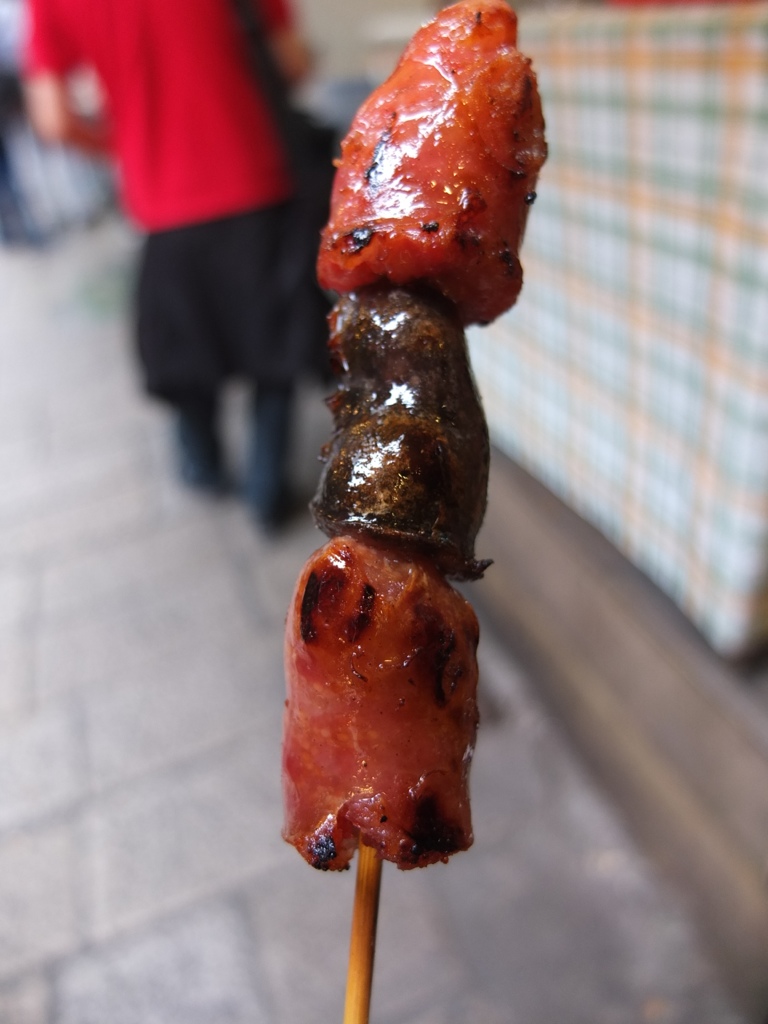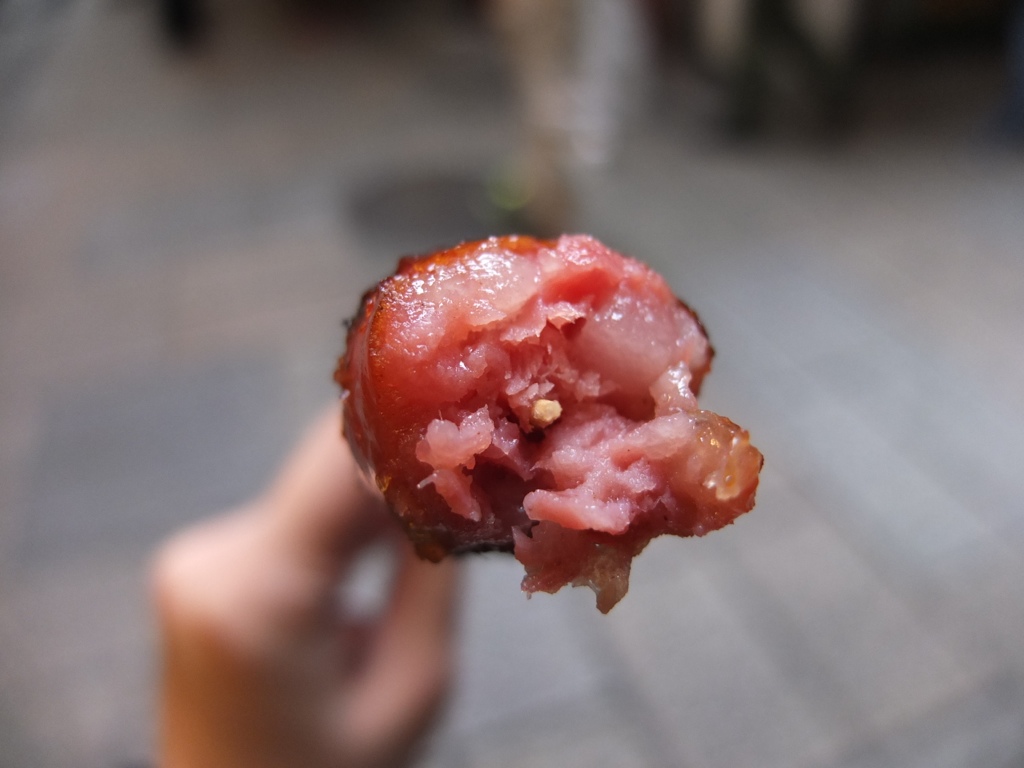 Taro balls with sweet soup. I am not sure what or how the soup was made, but when the mini taro balls are being chewed, they are starchy, sticky and sweet. A light desert.