Little did I know that in the heart of Orchard Road, there is a Japanese restaurant known as The Sushi Bar located in Far East Plaza. With long waiting queues and reservations that require to be requested one week in advance, there must be a damn good reason on what makes this Japanese restaurant to be so successful in captivating the tastebuds and hearts of their customers.
During my lunch visit to The Sushi Bar, this decent sized restaurant, which probably could accommodate up to 60 people, is almost full house. From my impression, The Sushi Bar is a casual dining restaurant which serves a great varieties of Japanese food in their menu. From freshly handmade sushi to grilled meat selections to Donburis, definitely their customers will be spoilt for choices.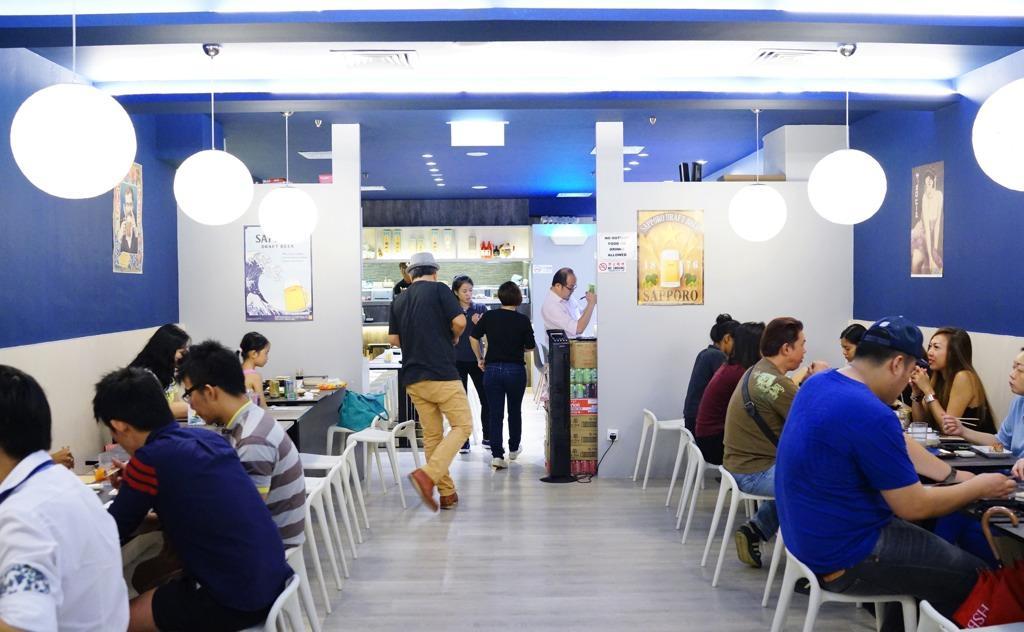 Now, let's talk about the food I have ordered. First up was the Chawanmushi ($2.90), which is a small bowl of steamed egg custard topped with salmon roe. Delicate is my best word to describe the overall texture of this appetizer as a scoop of it literally melted away in my mouth.
I loved those thick slices of salmon sashimi ($4.90) served on my plate as they look beautiful. The taste of every slice was fresh and tender. A little bit of wasabi coated on each slice was perfect.
Fine and delicate noodles, this is a plate of Wafu Spaghetti ($10.90). The pasta sauce is creamy and most likely to be prepared with the Mentaiko to give that pinkish colour. This is a Chef Recommendation noodle main in The Sushi Bar's food menu and it is worth to be a recommended dish.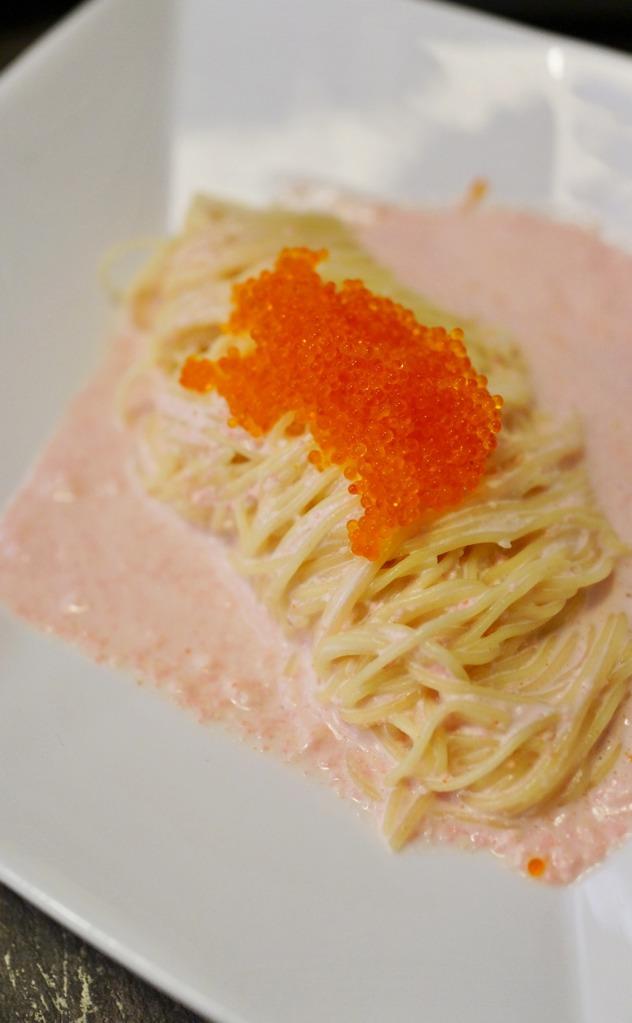 Talking about The Sushi Bar, I have tried out their sushi rolls to check if this restaurant lives up to it's name. Out of thirteen sushi rolls, I have put my chopsticks and mouth to the test on the California Maki ($8.90) and Ebi Fry Salmon Aburi ($16.90).
Putting each California Maki roll into my mouth, each slice of the sushi was flavorful and I truly enjoyed that chewy mouthfeel of it.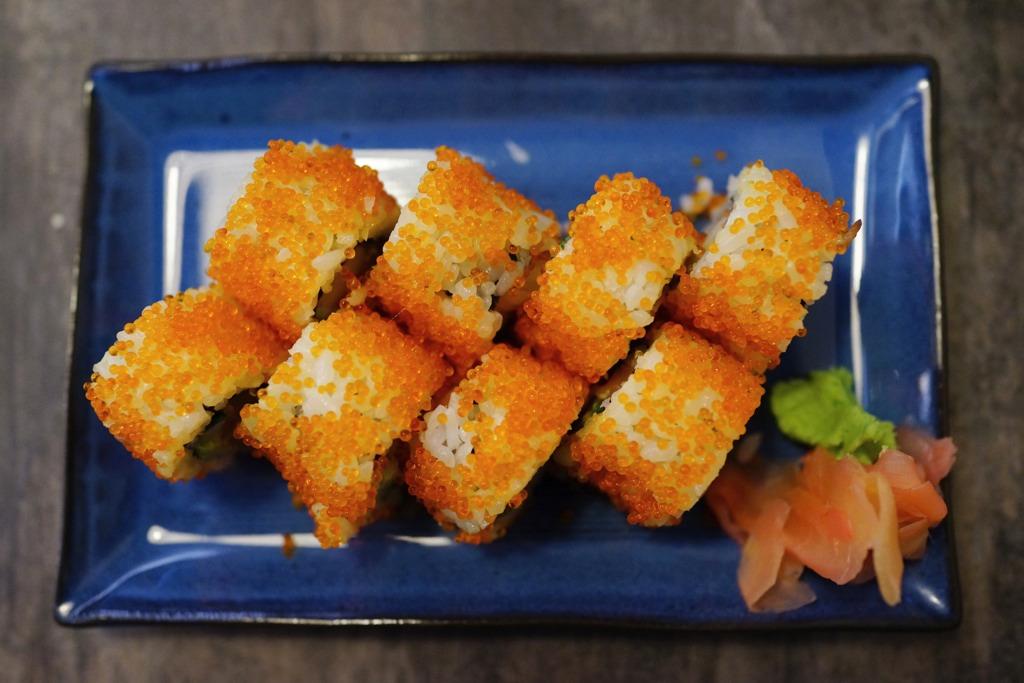 I am going to give two thumbs up for The Sushi Bar's Ebi Fry Salmon Aburi! Each slice of salmon on top of each sushi was slightly charred, giving that unique grilled flavor while maintaining the taste and texture of fresh raw salmon. With the fried shrimp wrapped inside, it gives that additional crispy mouthfeel. This sushi roll is all about fresh seafood goodness.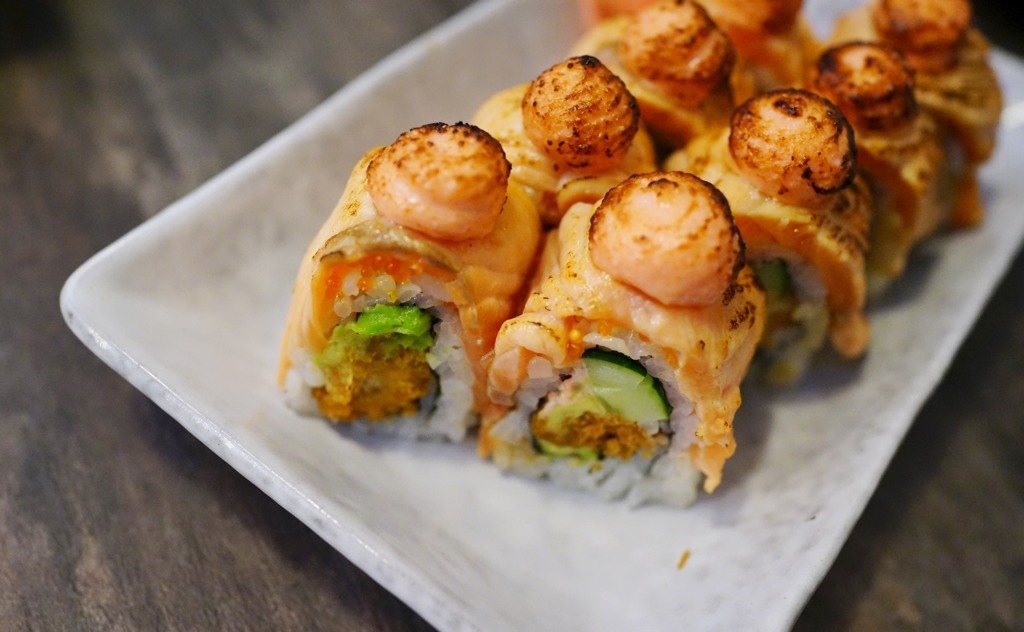 There are only two desserts available for selection in their food menu, the Taiyaki ice cream ($4.90) and Tofu Cheesecake ($5.50). Therefore, I have decided to order both of them to give it a try.
The Sushi Bar really nailed it with their Taiyaki ice cream, which is a "fish shaped" Japanese toasted waffle stuffed with vanilla ice cream, azuki beans and chocolate shavings. This sweet delight is definitely a must try after food dessert.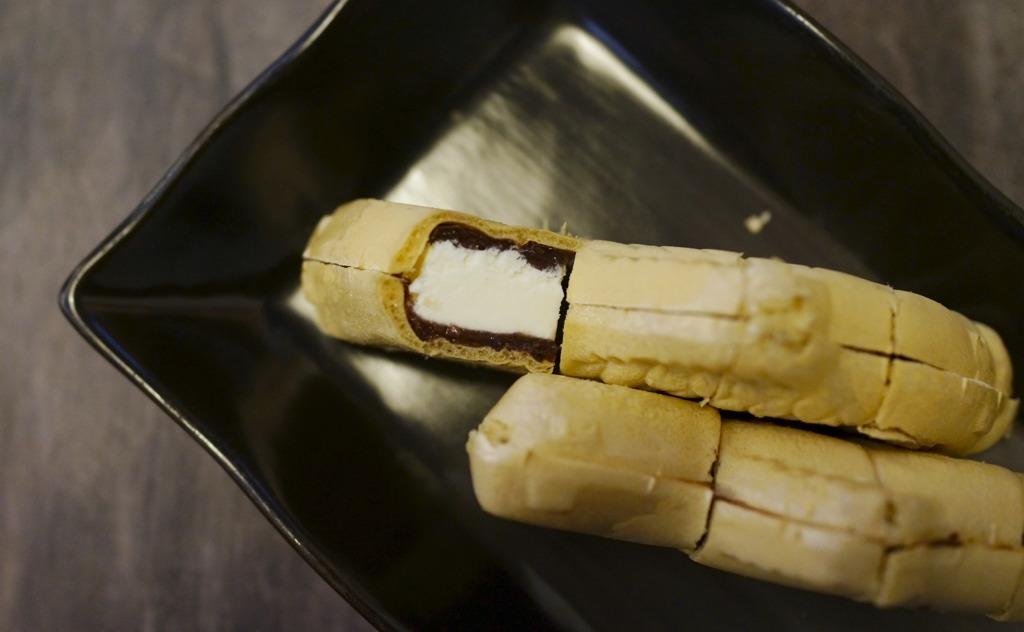 To all cheese crazy lovers, this is The Sushi Bar's Tofu Cheesecake. From the looks of it, this pastry really looked like a cube of tofu and the texture of it is soft. The crust at the bottom is thick and taste like digestive biscuits. Beside the taste of creamy cheese, there is also a hint of yoghurt that gives that tangy taste.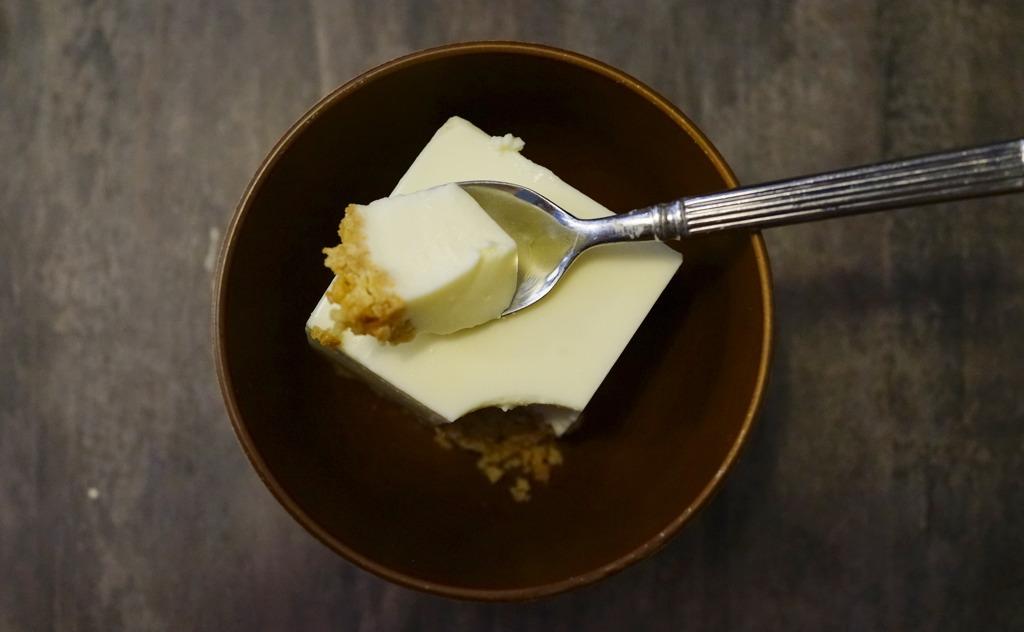 Despite the average dining ambience, my lunch experience in The Sushi Bar was wonderful because the food was very delicious and reasonably tagged. This is a type of restaurant where you can eat, chat and laugh with your friends with your hearts out. So, is The Sushi Bar worth the queue? Personally, my answer is a yes.
Address of my visit
The Sushi Bar
14 Scotts Road ,Far East Plaza #04-28
Singapore
Opening Hours
Monday to Thursday: 12:30pm to 3:00pm & 5:30pm to 9:00pm
Friday to Saturday: 12:30pm to 9:00pm
Telephone: (65) 9653 6464
Website: https://www.facebook.com/thesushibar.sg