Heading for our lunch after the misty visit to Small Swiss Garden in Cingjing (click here), we traveled 7.7 km down south to this small restaurant, which took us 15 minutes of driving. This restaurant is called I Na Ko, in Chinese is written as 伊拿谷. The "I" is pronounced as "E".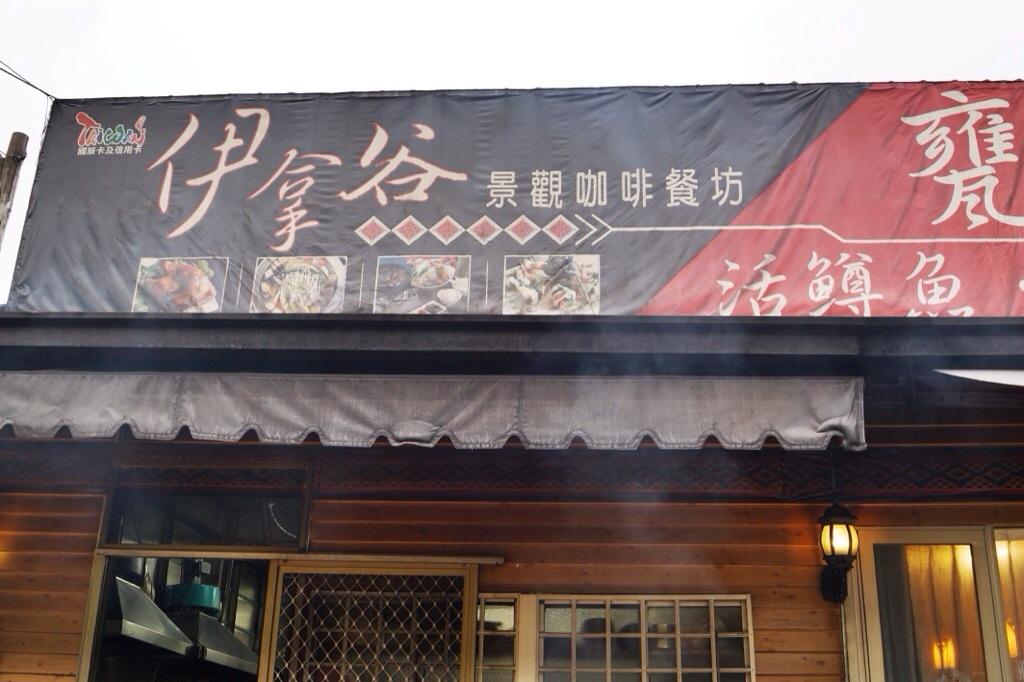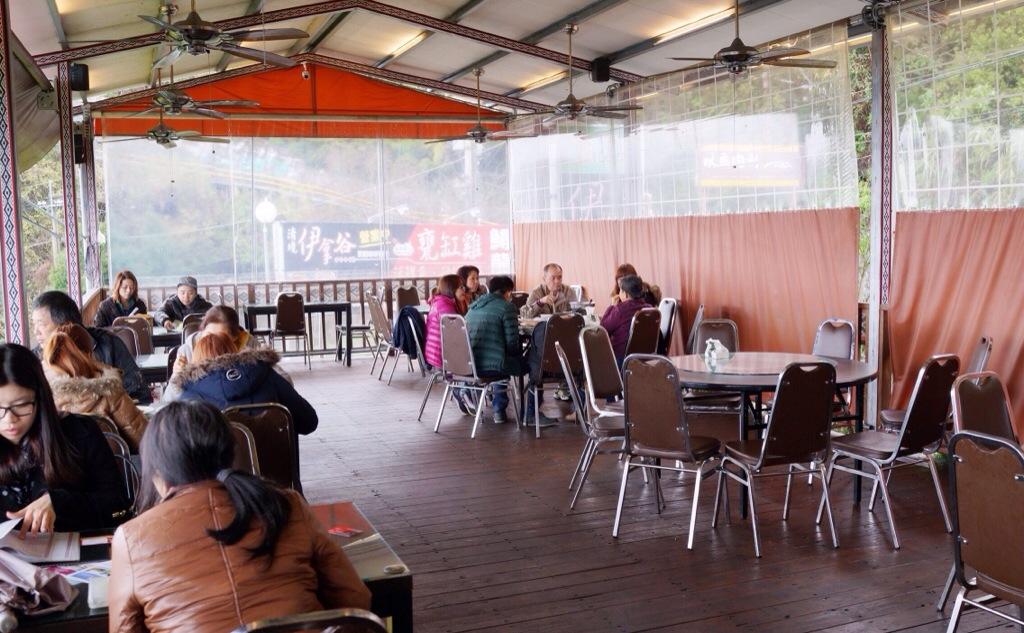 I Na Ko is an open concept dining restaurant which gives their customers a fantastic outdoor scenic view of the greenery and mountains in Cingjing. This is a total relaxation to let yourself down during a holiday trip, drink a cup of hot tea in this cold weather and enjoy the magnificent view. Beautiful!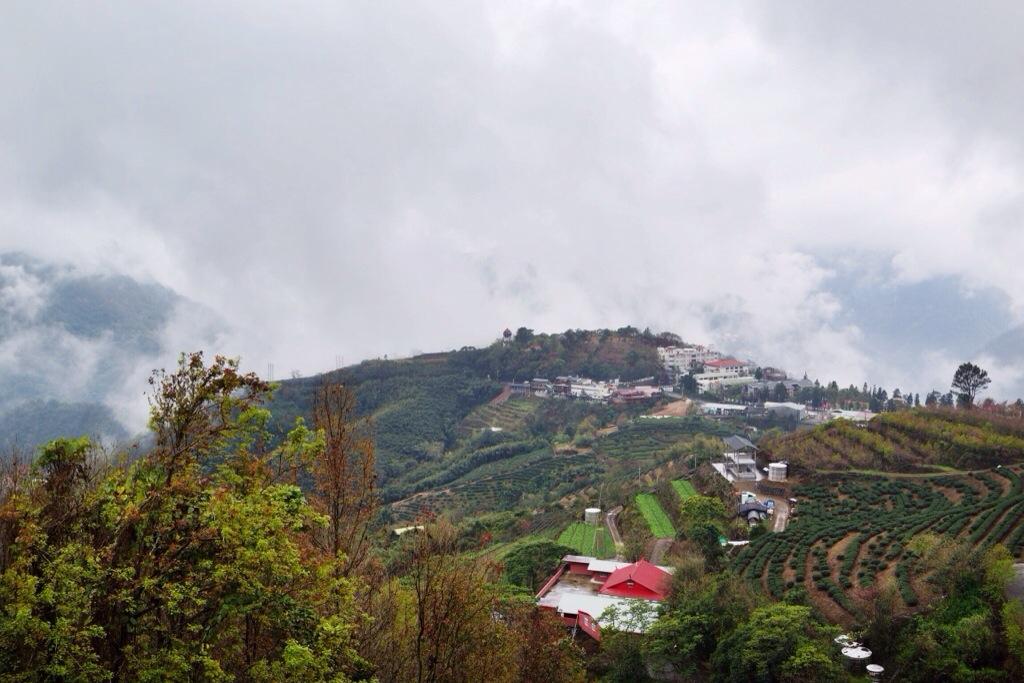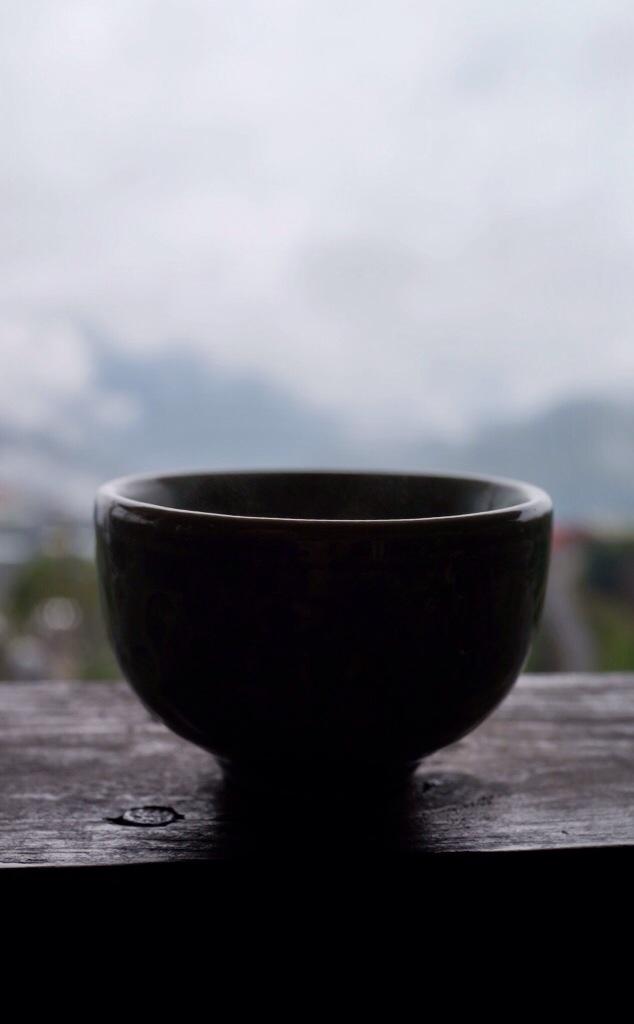 For family trippers like us, baby chairs are available upon request. For Kayden, he prefers to sit with us and play his toy cars. For his age now, he hates to be stuck in a restrictive area. When he saw the baby chair, his response was "Keep! Keep!". When he says that, he really mean it.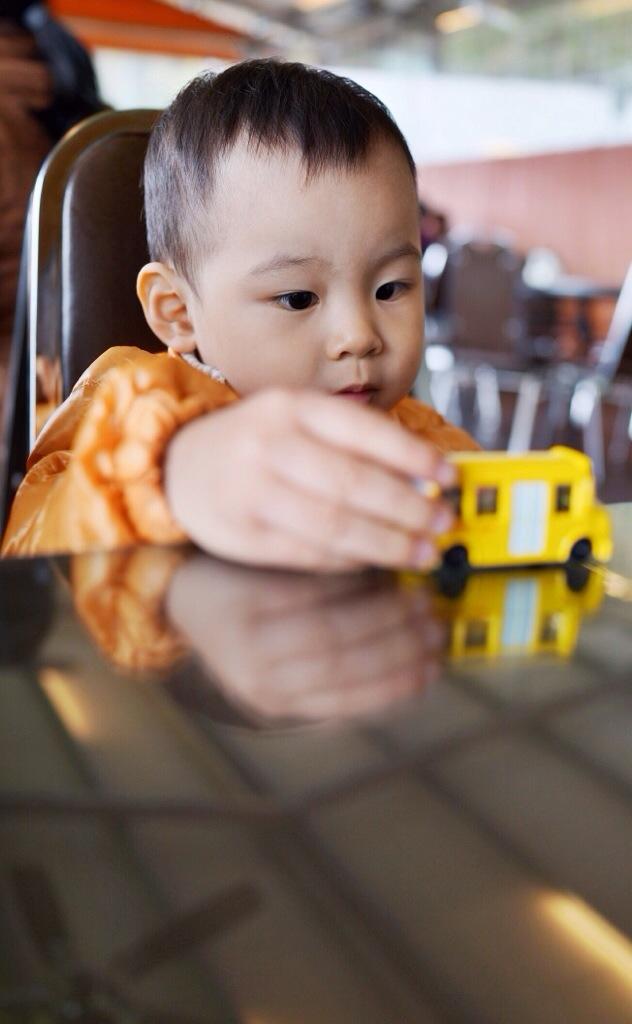 The first dish we have placed order was their most popular dish, the roasted chicken. In Chinese, this dish is named 甕缸雞, which means "Earthen Jar Chickens". Customers have the option to choose either half or full sized chicken from their menu. We decided to go for a half chicken instead.
During the cooking process, these chickens are all hooked up and cooked in a huge ceramic jar over high flames. My guess for the number of chickens that can be cooked in each jar is approximately 10. With the high and even temperature trapped in these jars, the chickens will be dripping their fats down to the bottom of it, making the chickens evenly cooked.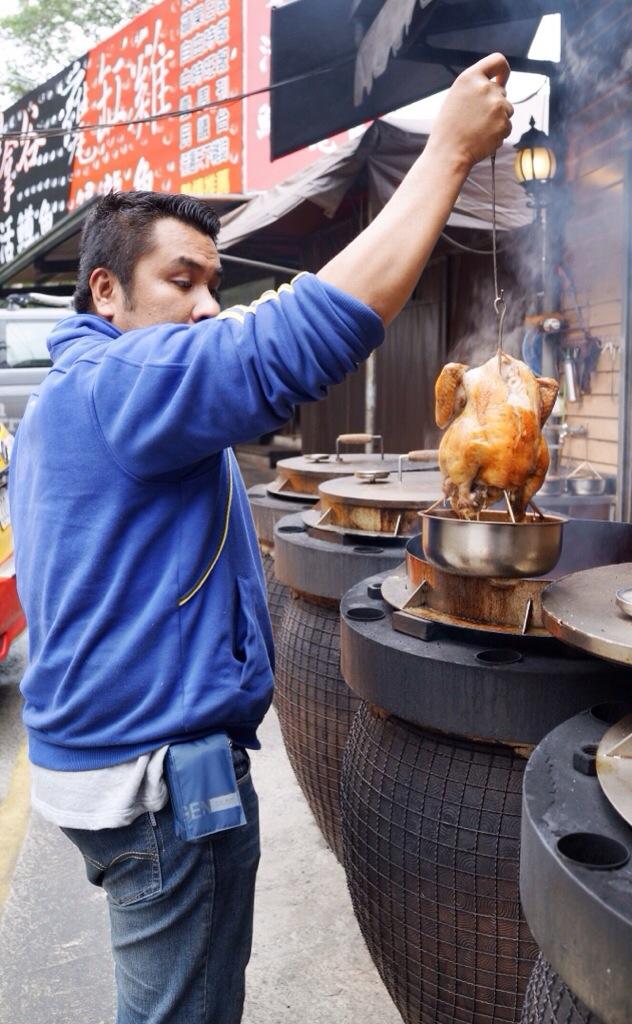 To make the chicken skin totally thin and crispy, the cook will take out each chicken from the hot jar, spray them with a layer of oil and put the chicken back to cook. This roasting process will keep repeating until the chickens are fully cooked. As for the duration between oil spraying intervals and required temperature, that is their secret technique.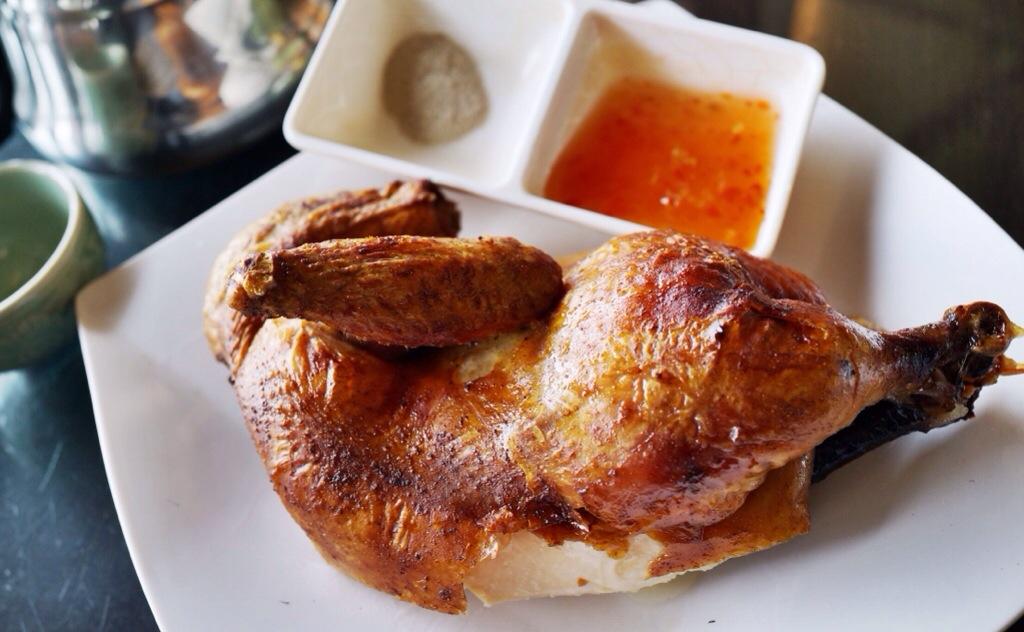 Some diners will also call this dish 手扒雞, which means hand picking chicken. With 1 pair of cotton gloves and plastic gloves, you have to wear them to protect your hands from the hot and greasy chicken. The chicken skin was my favorite part as it is roasted until very thin with a crispy mouthfeel. The chicken meat is cooked just right and not too dry. I love dipping my hand picked slice of chicken meat into the salt and pepper condiment. Heavenly awesome! The price of half roasted chicken is NT $280 ($12 SGD), while full roasted chicken cost NT $500 ($21 SGD)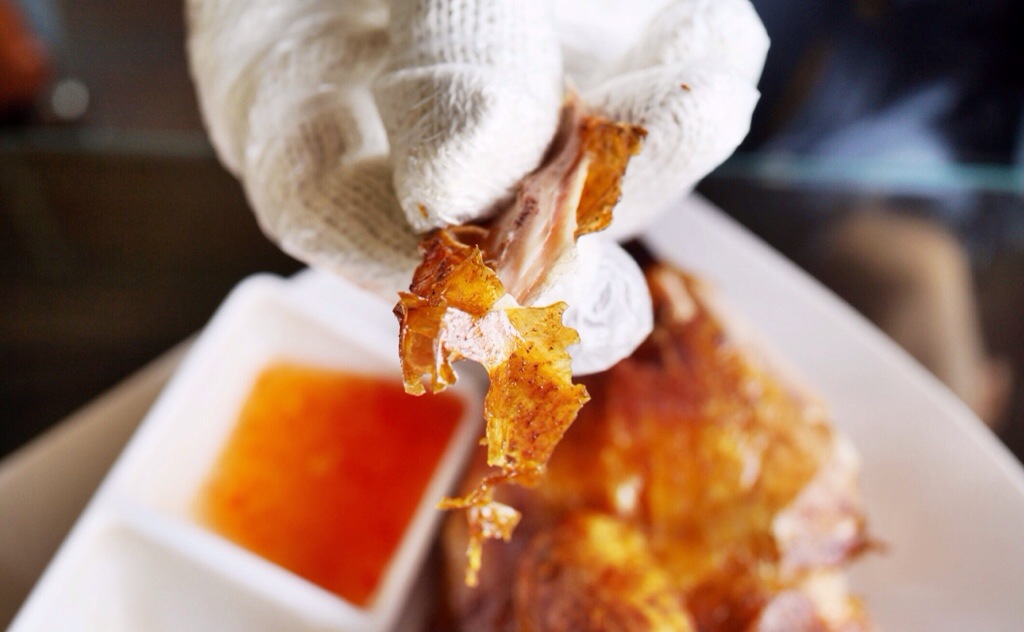 In the food menu, we saw a traditional Taiwanese food which we always wanted to try. It is called 竹筒飯, or Bamboo Rice. This is a tasty and flavorful local cuisine which is stuffed with glutinous rice, vegetables and small chunks of meat. Enclosed with a layer of foil, this food is steamed over charcoal until it is cooked. With a price of NT $30, about $1.30 SGD, it is a must try local Taiwanese food, even Kayden loves it.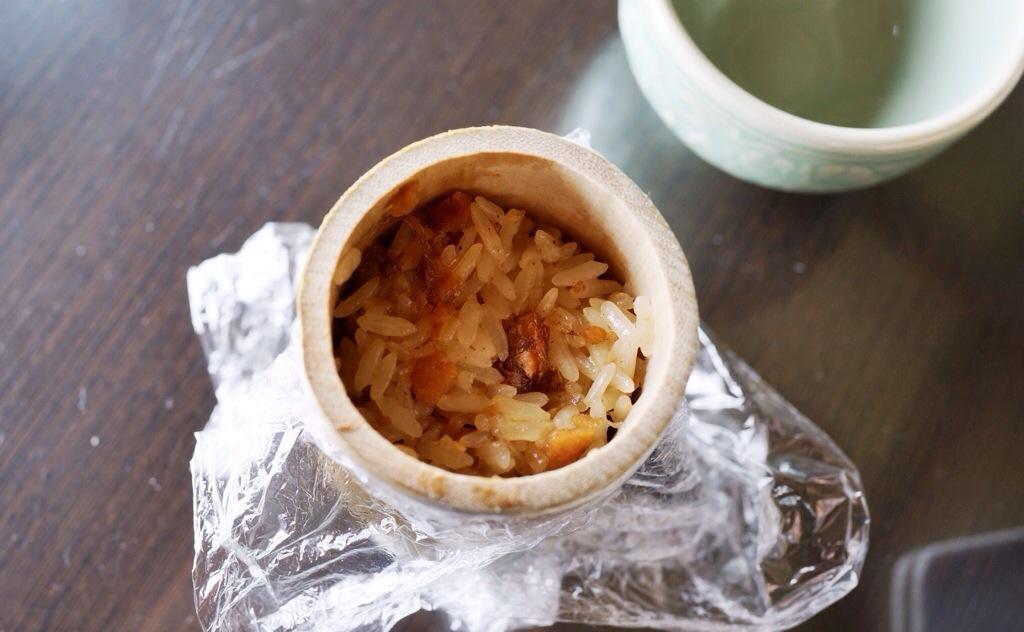 To warm ourselves up a little during this cold season, we decided to try their hotpot known as 涮涮小火鍋, or Shabu Shabu Hotpot. With a gas canned stove, this hotpot serves well for 2 persons, despite the menu state it is for 1 person. My basket of raw ingredients to be cooked in this boiling hotpot includes vegetables, clams, tofu, egg and thin slices of rolled up pork. The hotpot meal is also served with a bowl of rice.
By putting all the ingredients into my bowl of hotpot and allow them to simmer, the soup ended up savory and sweet. I love those rolled up thin slices of pork. When boiled this way, the soup is all trapped inside it, keeping the sweetness of the cooked meat. It was fantastic. The condiment that goes along was a sweet sauce with mild spiciness. Add the spring onions and chops of garlic into the sauce will make the sauce taste much better. The price of my hotpot cost NT $280, about $12 SGD.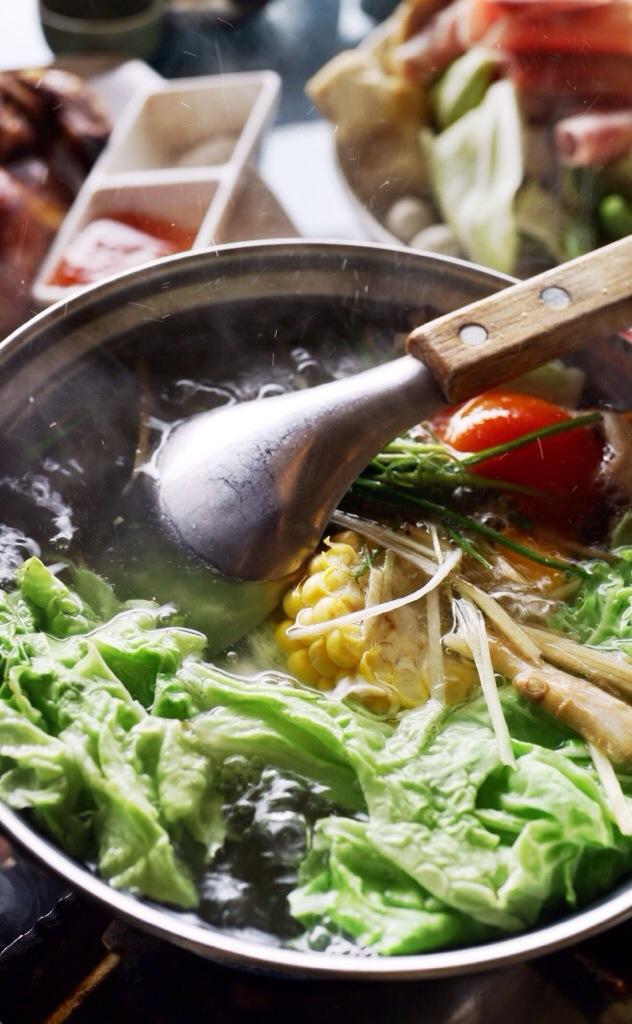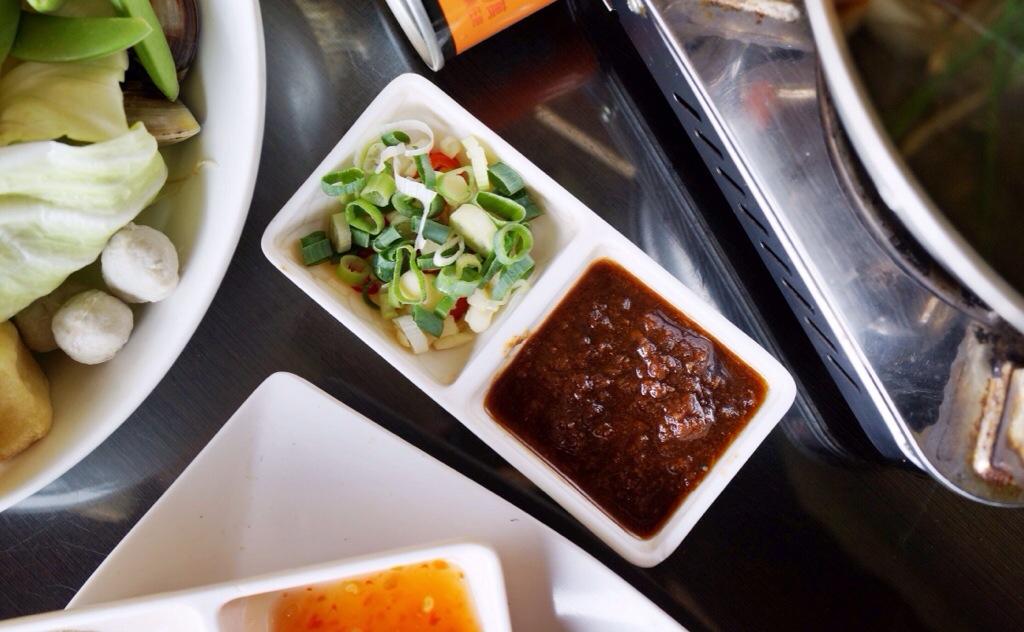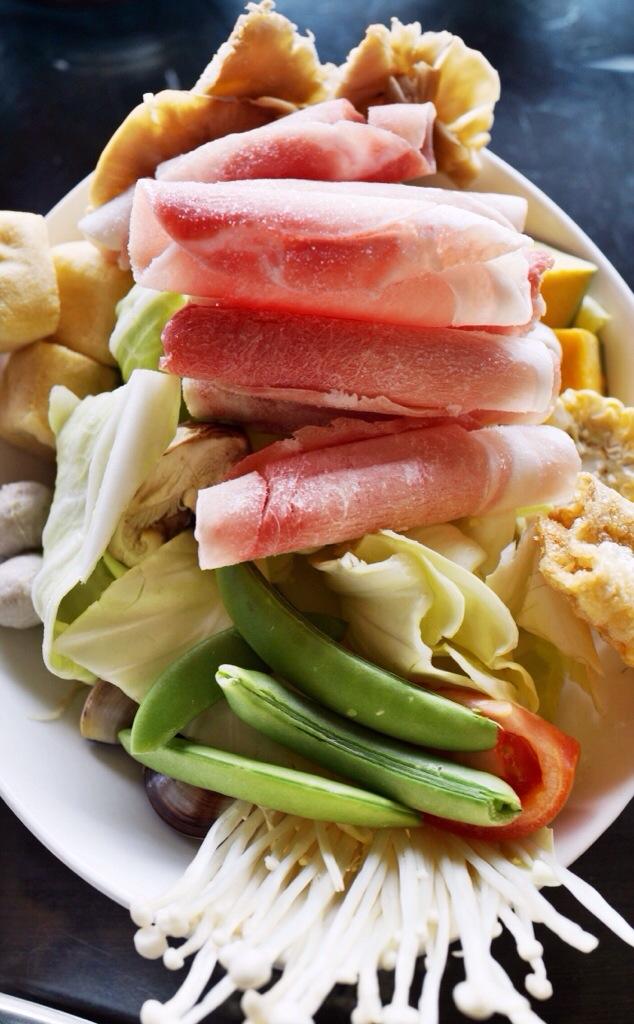 With the wonderful scenery and good food, we enjoyed our dining experience in I Na Ko. Do take note that they accepts only cash payments, no credit card terms. So if you are heading to Cingjing for a holiday, this restaurant is a must to visit to try their authentic Taiwanese cuisine and of course, their tasty roasted chicken.
Address of my visit
I Na Ko Restaurant 伊拿谷景觀咖啡餐坊
No. 25-1, Rénhé Rd, Renai Township, Nantou County, Taiwan 546
546南投縣仁愛鄉大同村仁和路信義巷36之1附1號
Open daily: 11:00am – 10:00pm
Tel: (049)2803710
Web: http://www.inako.tw
Email: [email protected]