Hong Kong can be split into four main areas, namely the Lantau Island, the New Territories, Kowloon and Hong Kong island. When comes to looking for a hotel stay, my preference will be anywhere between the Kowloon and Hong Kong island as these areas are central to almost any favourite destinations in Hong Kong. The Tsuen Wan line on the Hong Kong MTR map (red coloured) will be a good path to source for hotels.
With about fives minutes walk from the Jordan MTR station, Hotel Madera Hong Kong was where I stayed during this trip. There is a JD Mall nearby this hotel where you can find a supermarket and our Singapore's Breadtalk in this small shopping mall. A pretty good location for family travelers like us.
This 89 floor hotel build along the Nathan Road is about two years old and has many positive ratings from Booking.com and Tripadvisor. With so many top notch and luxurious big hotels in Hong Kong, it is definitely not an easy task for Madera Hotel to keep up with the tourism industry.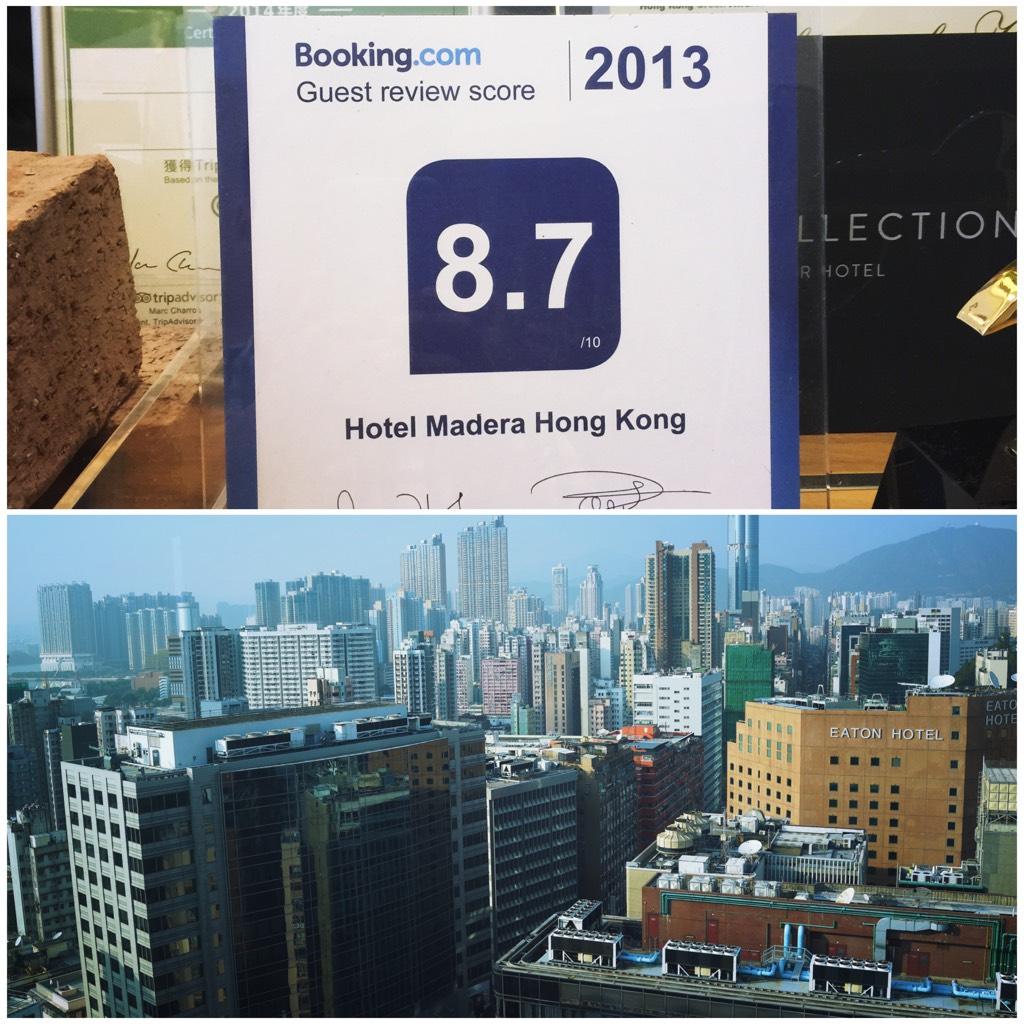 Staying in the Madera Studio with an area of 38 to 46 square meters located at the 27th floor, the wide windows allow us to have a good view panoramic view of the West Kowloon Corridor highway and Yau Ma Tei district. The Madera Studio is divided into two parts; the living room with a 55″ Sony Bravia 3D LED television and a bedroom with a Sealy King sized-bed. The bathroom is very spacious and is equipped with two rain showers. I love rain showers!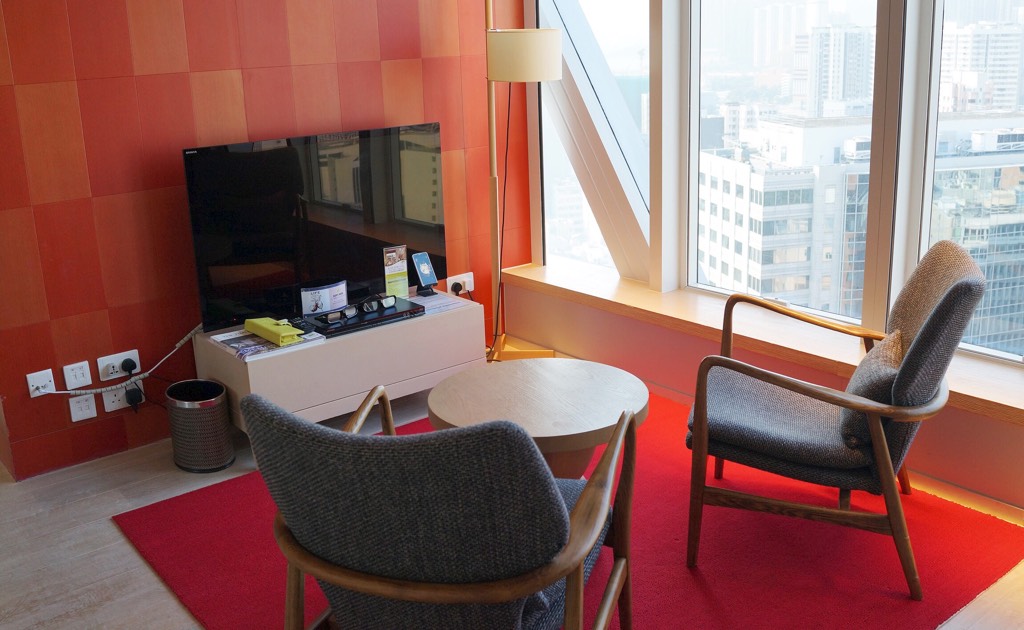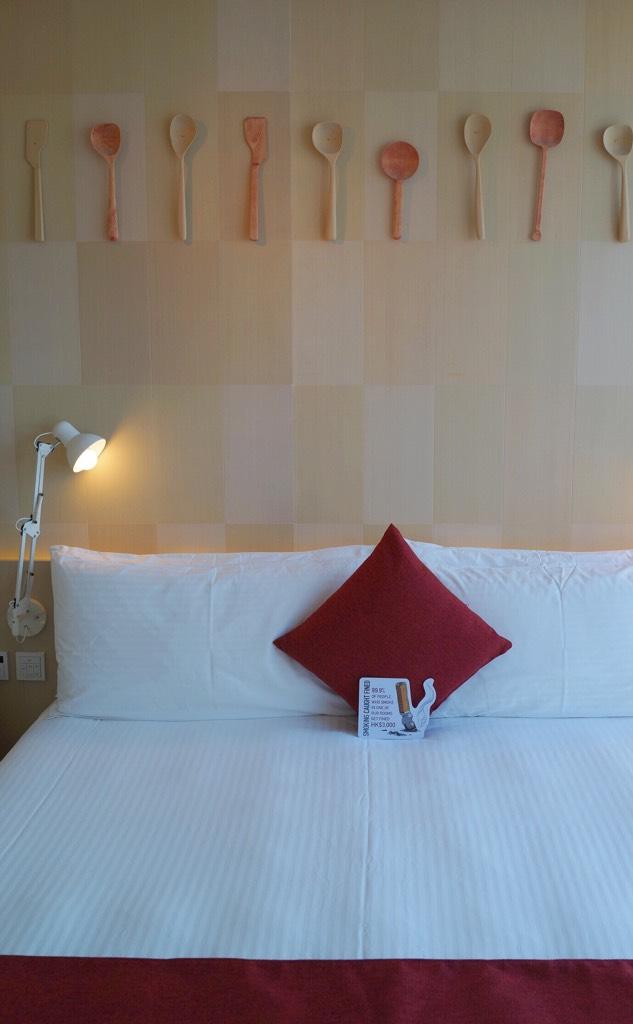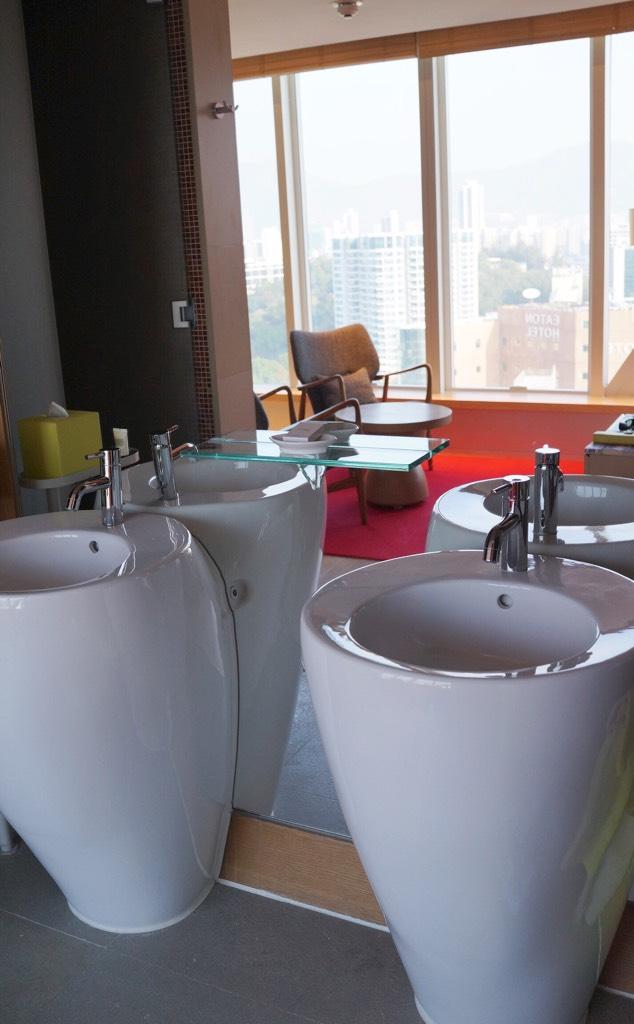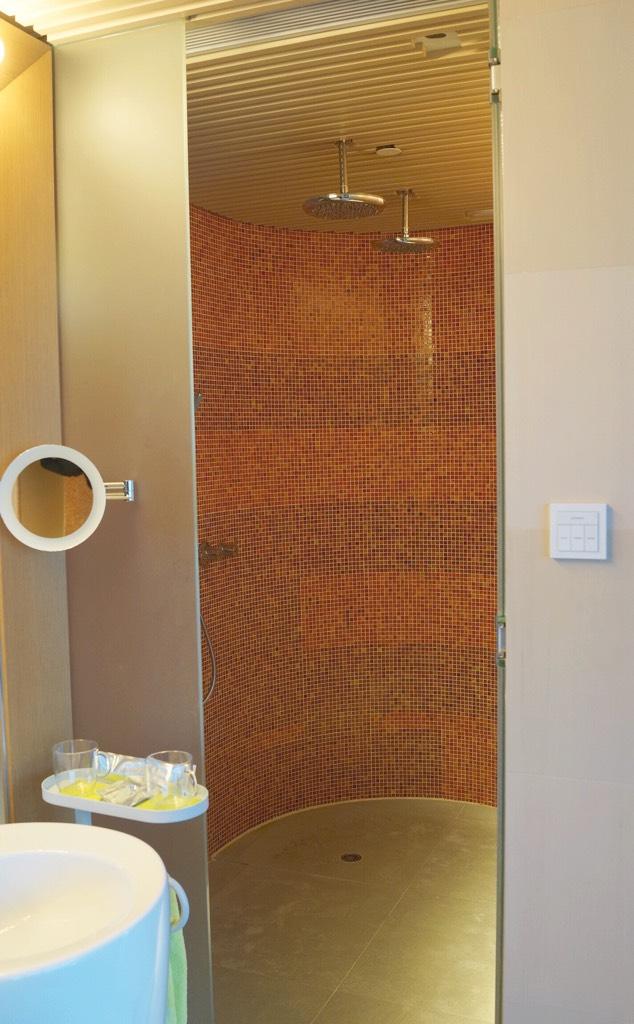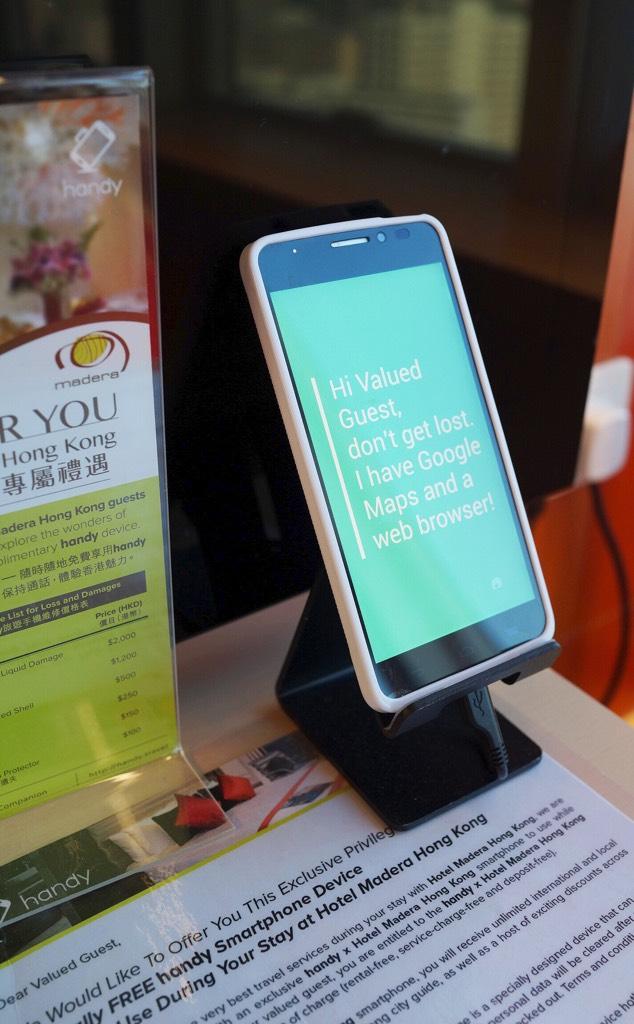 Talking about technology, there is a JBL speaker that allows the 30-pin iPod dock or AirPlay streaming of your favorite tracks into this sound system. There is also an Alcatel Android smartphone which has 3G data capabilities, which we used it for free hotspot for our mobile phones during our travel in Hong Kong since the phone has unlimited data plan.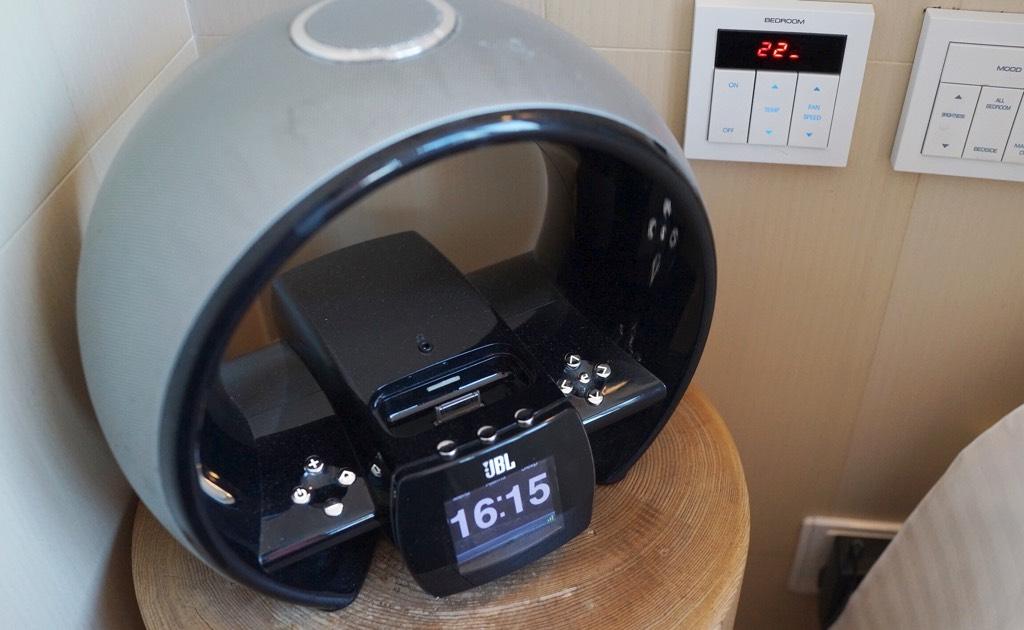 With such a cosy hotel, it is definitely a good experience to sit down on the chairs during the evening to catch the lightings of Hong Kong at night. For even better service, the food and drinks are free for the first round in the mini bar corner.
With the hotel room introduction done, let's talk about the facilities in Madera Hotel Hong Kong. At the ground floor, there is a reminisce gallery that showcase items and lifestyle of the early years of Hong Kong. There is also a gym and a gaming room for their guests to work out and play hard during their stay in Madera. The highest floor is the bar lounge, where you can sit either indoor or outdoor. Outdoor will be a good spot to have a cocktail drink during this 16 degrees Celsius season and view the 270 degree view of Hong Kong.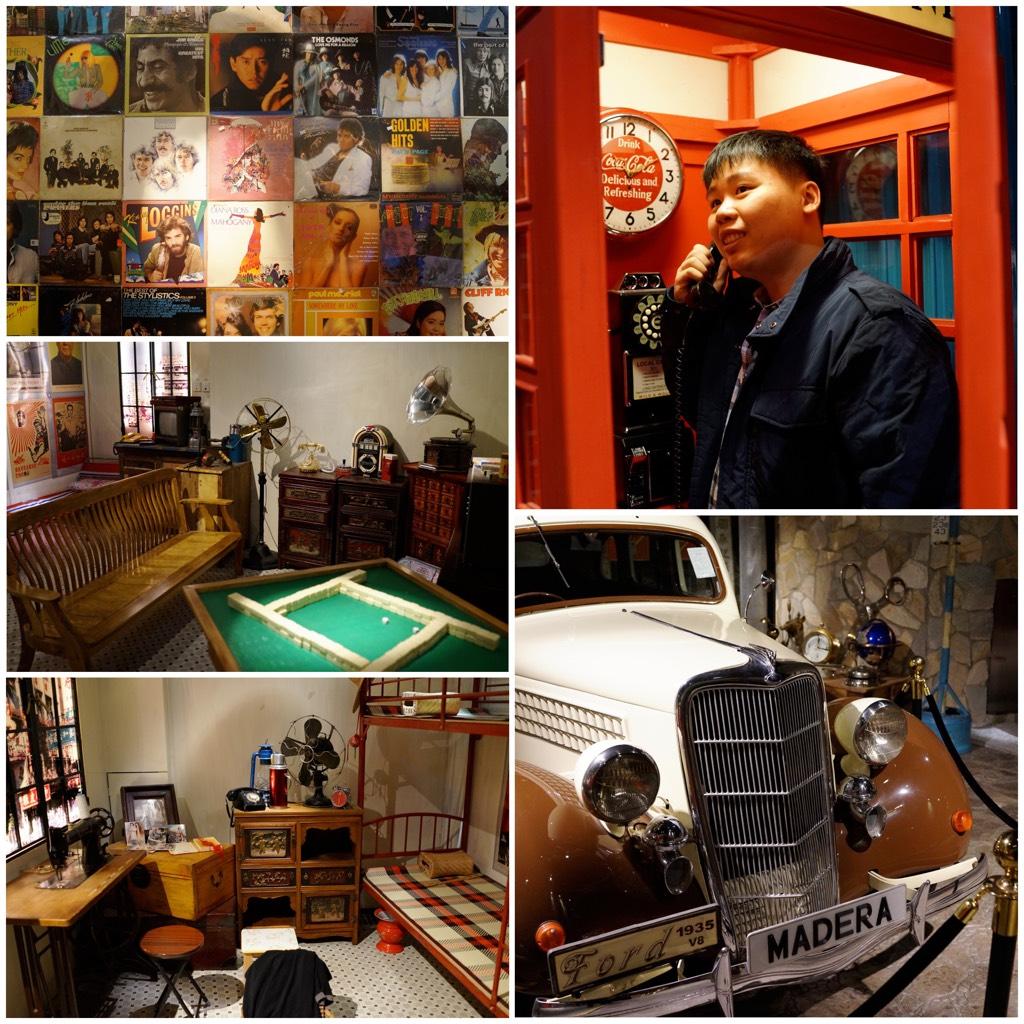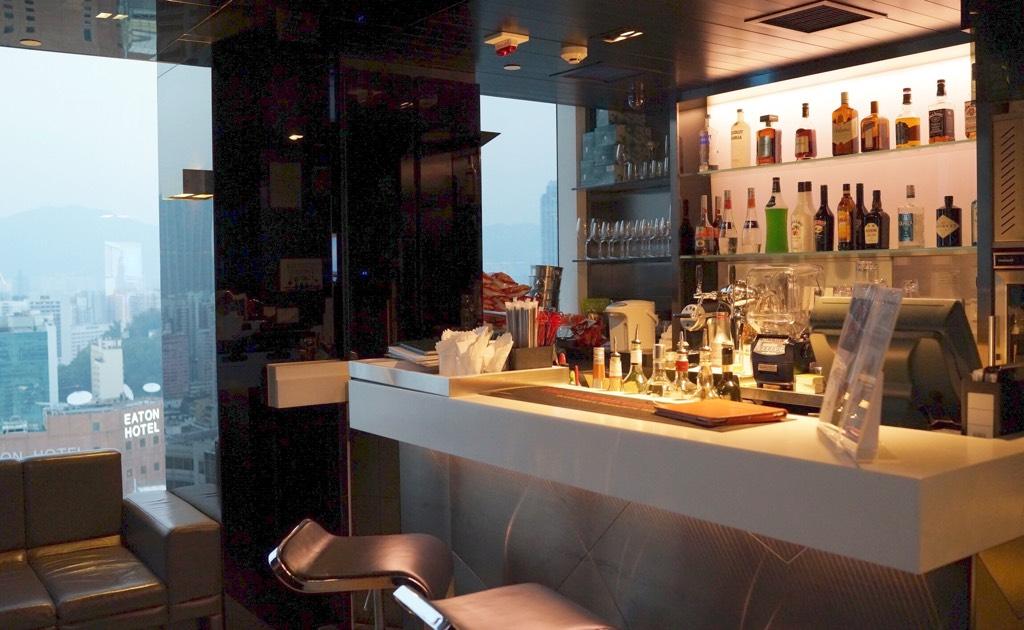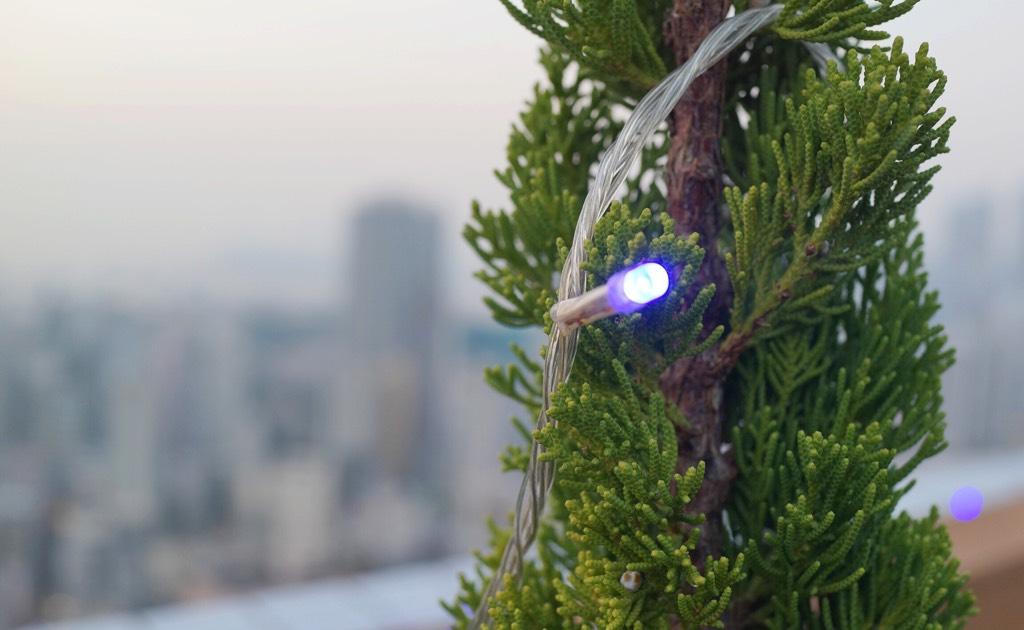 Staying in Madera Hotel Hong Kong is definitely a good experience with the lobby service staffs were helpful and efficient. Per night stay in the Madera Studio is about $450 SGD, which I felt is tagged at a reasonable price based on hotel location, comfort of the room and customer service.

Address of my visit
Hotel Madera Hong Kong
1 Cheong Lok Street, Hong Kong
Telephone: (852) 2121 9888
Website: http://www.hotelmadera.com.hk