Traditional peanut cookies that melt in my mouth are one of my favourite bites during the Chinese Lunar New Year. They are baked into bite size because you just have to eat them as a whole, else they will crumbled onto the floor.
In this post, I am writing a hassle free and simple recipe for baking peanut cookies (thanks to my wife!), which everyone at home can enjoy baking together. No roasting, chopping and grinding of peanuts required. In fact, you can buy the grounded peanut powder from the major supermarkets and your local bakery shop.
Camel's premium grounded peanut powder, which I purchased from NTUC Fairprice.

Serving size:  32 pieces
Preparation time: 15 minutes
Baking time: 21 minutes
Ingredients for baking the peanut cookies:
1. 200 grams of premium ground peanut powder from Camel
2. 130 grams of flour
3. 1/2 tablespoon of salt
4. 1/4 teaspoon of baking power
5. 100ml of cooking oil
6. 1 beaten egg yolk, to be diluted with 1 teaspoon of water
Directions:
1. Mix the ground peanut powder, flour, baking powder and salt evenly using a spatula in a large bowl.
2. Pour the cooking oil into the mixture and mix them into paste-like form.
3. Keeping your hands dry, take a small paste and pressed into a scallop shape. Do not roll the paste as it will crumble easily. Continue this step with the rest of the peanut paste.
4. Gently brushed the top of the peanut moulds with the beaten egg yolk.
5. Oven baked them at 180 degree Celsius for 21 minutes. Cool and ready to served.
Pour the grounded peanut powder into a large mixing bowl.

Gently brushed the unbaked peanut cookies with the beaten egg yolk.

Get those peanut cookies served on the plate!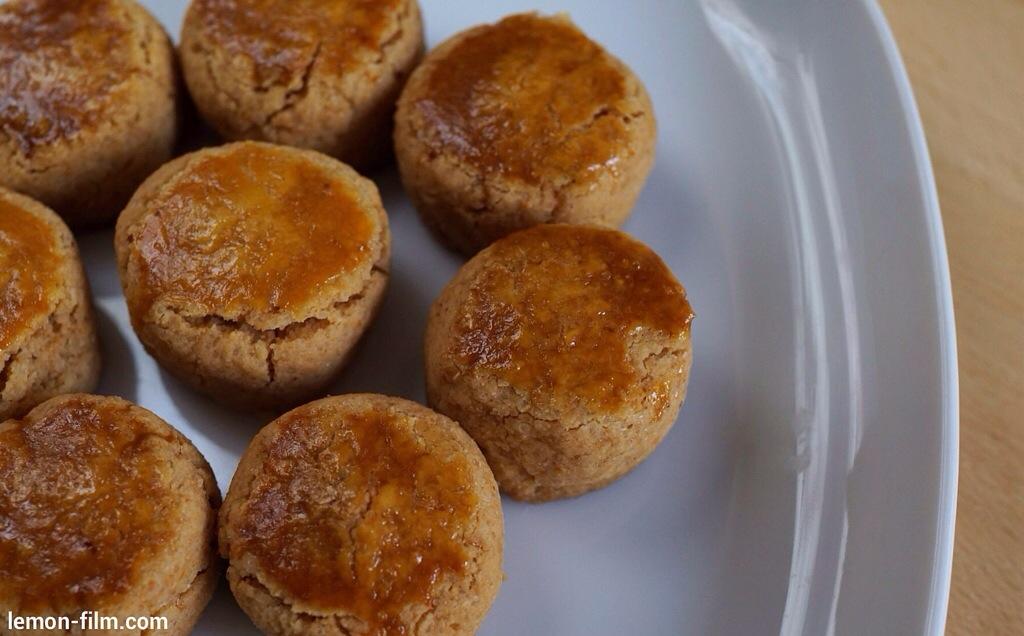 Great to have the peanut cookies with coffee and tea when your friends and relatives come for house visiting during the Chinese Lunar New Year.