Woke up early at 6am feeling chilly, the temperature outside Melbourne was about 10 degrees Celsius. The sunrise in Melbourne begins at 6am and the whole city brightens up outside my hotel room's window. We had our breakfast buffet in The Swanston Grand Mercure's ground floor. The breakfast served by the hotel was rather simple and light. In general, they have a variety of toasted breads, omelette, hot porridge, nutty cereals and fresh cut fruits.
With our luggage packed and ready, the reception was informed to get our 7-seater KIA Carnival MPV by 8am so that we can set off timely to the following destinations in the state of Victoria: Geelong, Torquay, Lorne and Apollo Bay. The total time travelled with stops at multiple attractions was 8 hours.
Bollards In Geelong
After driving for close to 1 hour, we reached the misty environment of Fishermen's Pier in Geelong. Stepping out of our vehicle, the air was fresh but cold. Fortunately, there is no wind. Due to the fog, we could hardly get a good far view of this attraction.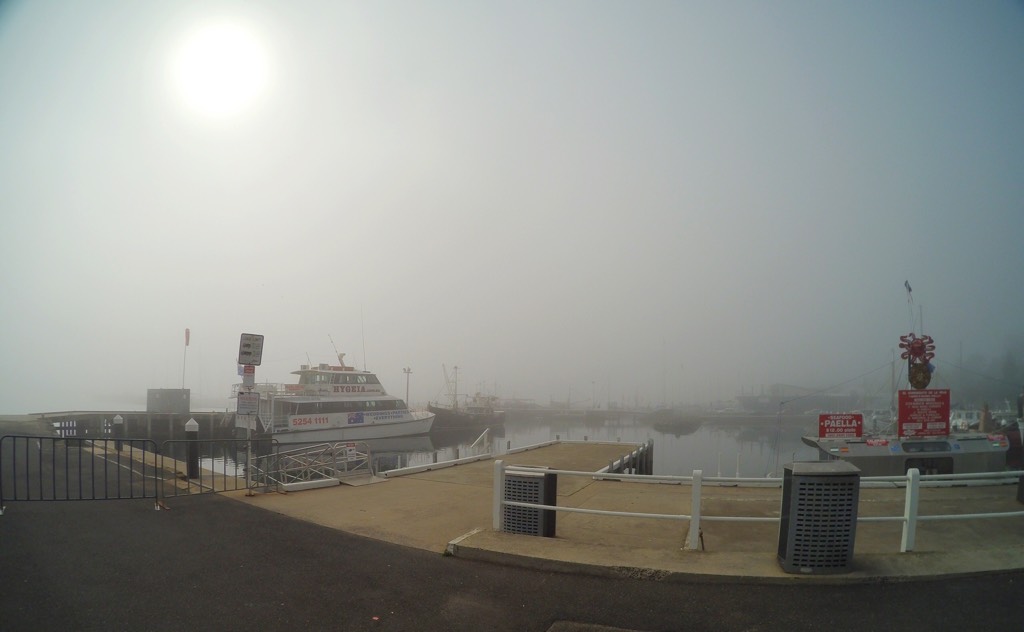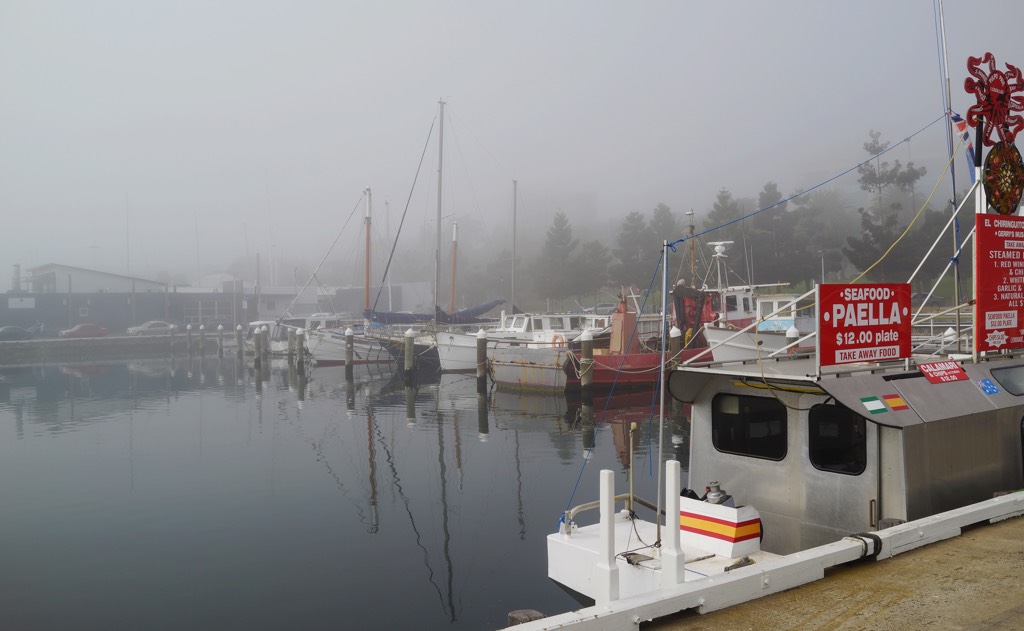 So, what is special in Geelong? If you take a walk on the Waterfront Geelong Bollard trail, you will get to see more than a 100 painted bollards created by Jan Mitchell, an artist commissioned by the City of Greater Geelong back in 1995. These beautiful characters played a part in the history of this destination. To truly enjoy this walking trail, it will take you about 2 hours of walk. Due to the bad visibility, we stayed in this place for 15 minutes before we set off to our next destination.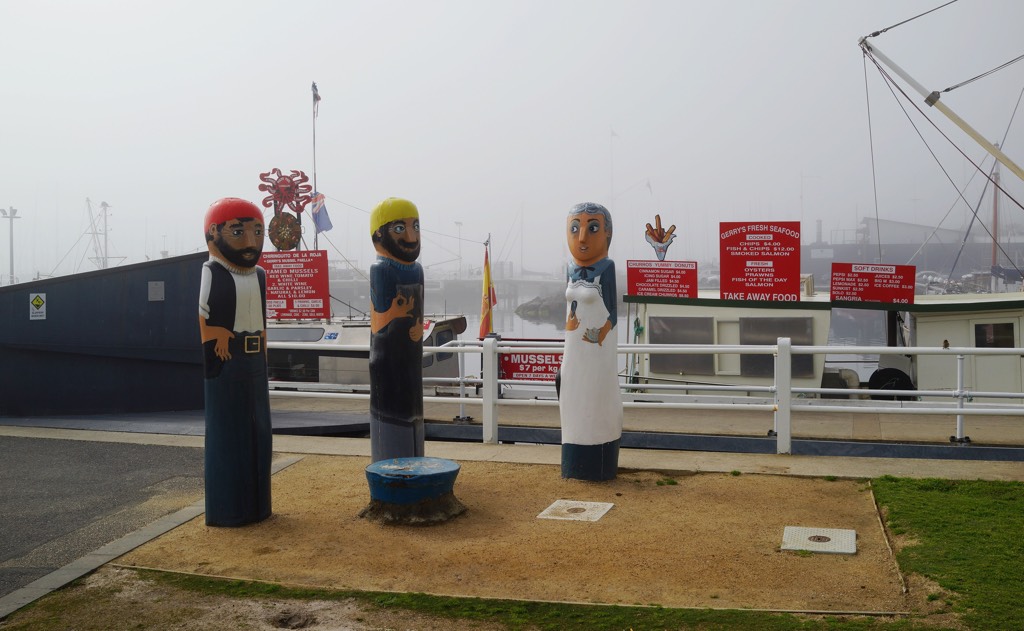 Address of my visit
Geelong Bollards
Website: http://www.geelongaustralia.com.au
Bells Beach, Every Surfers' Paradise
From Geelong of Victoria, we headed down to Torquay's Bells Beach with more than an hour of car drive. Bells Beach, which is located in the southern coast of Victoria, has an international reputation as one of Australia's best beach for surfing. The annual Rip Curl Pro surfing competition is hosted in Bells Beach, where many professional surfers around the world will get together and have fun. In the carpark, I saw many surfing hobbyists gearing themselves up for a good ocean surf in the strong tidal waves.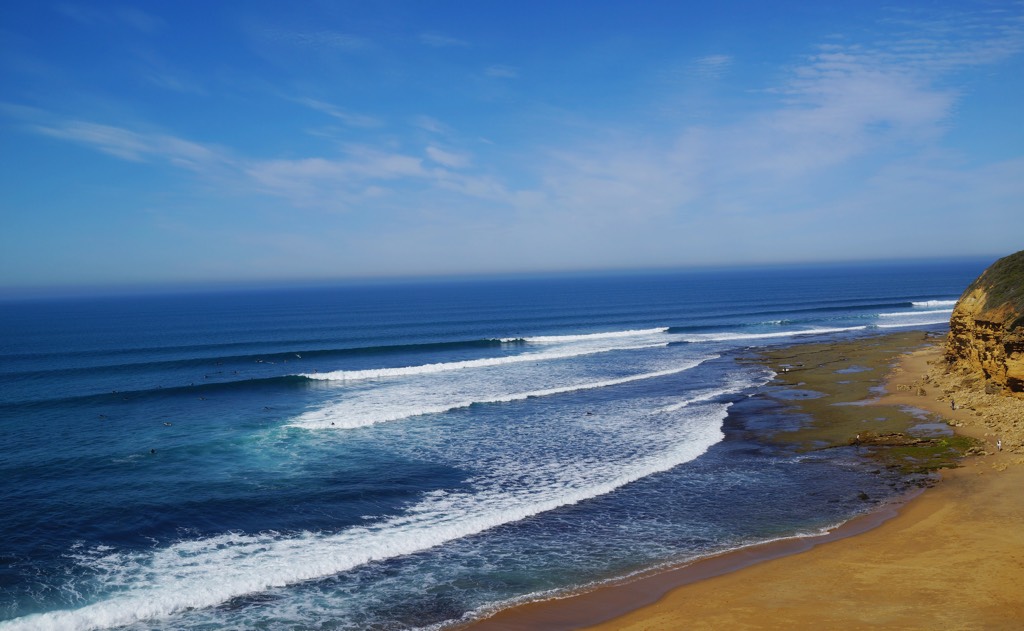 While standing at the lookout point and enjoying the magnificent oceanic view, Kayden saw his favorite Volkswagen mini van. What I like about this vehicle was it's soft turquoise colour. I couldn't help it but requested Kayden to take a photo with this mini van.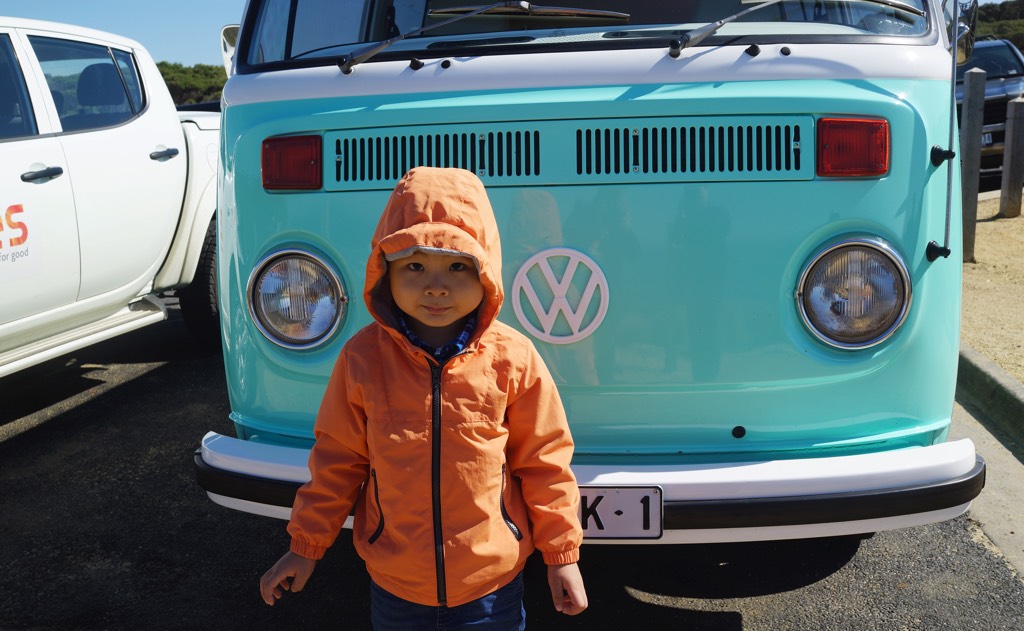 Address of my visit
Bells Beach
Torquay
Website: http://www.visitgreatoceanroad.org.au
Point Addis Marine National Park
With another 15 minutes drive, we reached Point Addis. This beach is located between the Bells Beach and Angelsea. From the carpark, we walked on the 50 meters long walkway to catch the spectacular view of the ocean and the cliffs. Unlike the Bells Beach, Point Addis has a much stronger ocean currents and less sandy beach.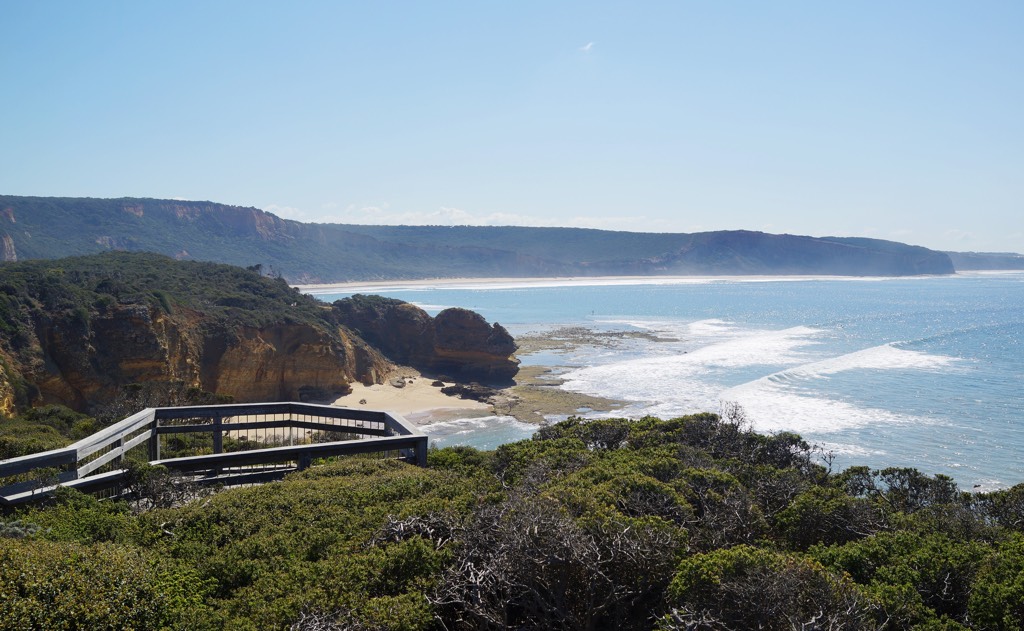 Address of my visit
Point Addis Marine National Park
Bells Beach Rd, Anglesea, Victoria 3230
Website: http://www.visitmelbourne.com
Split Point Lighthouse
Lighthouses are often found in children's storybooks and described as an important character during the dark. This in fact was our first time seeing this character in "person". From Point Addis Marine National Park, we drive down south to visit our first lighthouse called Split Point Lighthouse. Located in Aireys Inlet and overlooking the oceans, the town's main attraction was built by Andersons and Sons back in 1891 and measures 34 meters high. Back in those days, this lighthouse was managed by a head keeper and two assistants.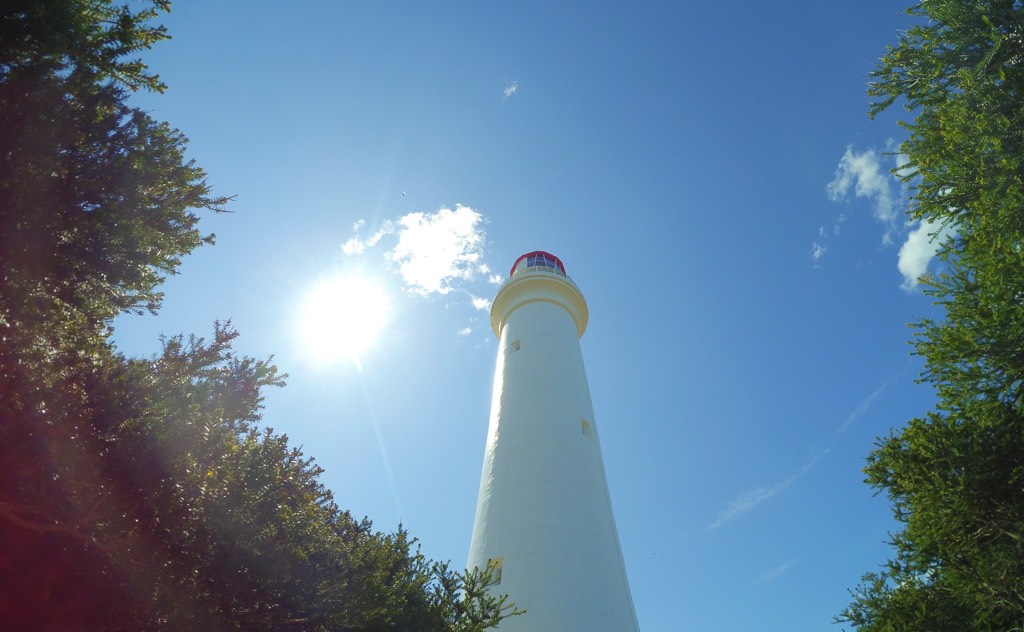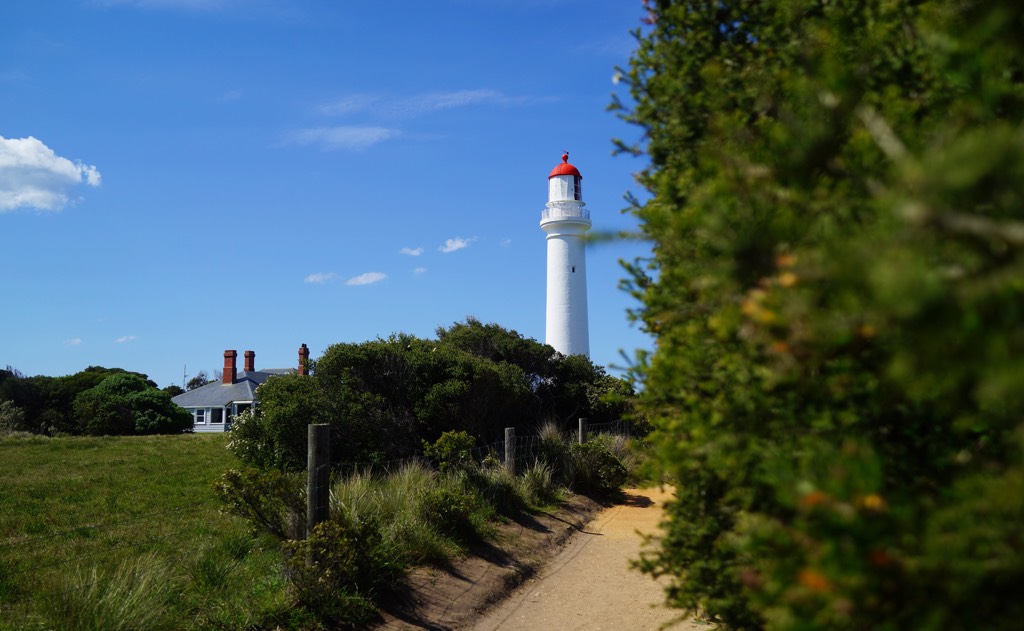 Using kerosene to light up the lenses, the Split Point Lighthouse guided the ships' safety during the treacherous strong waves of Bass Strait during the night. It was until 1919, the lighthouse began to use acetylene gas for the lighting purpose. So, how far can these lights shine during a clear dark night? 33 kilometers.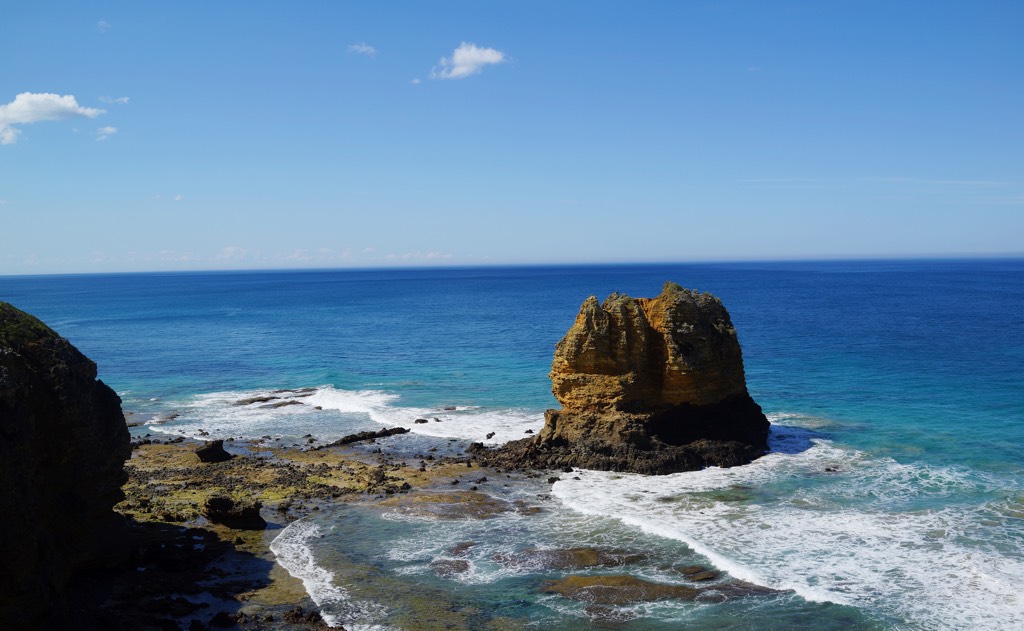 Address of my visit
Splitpoint Lighthouse
Federal St
Aireys Inlet VIC 3231
Australia
Website: http://splitpointlighthouse.com.au
The Bottle Of Milk
If you are traveling along the Great Ocean Road and love burgers, you have to check out this cafe called The Bottle Of Milk. Located at Lorne and serving fresh 100% Australian beef, you are going to expect only burgers in their menu. This cafe promises their customers that they only use freshly baked sourdough "La Madre" bun and locally sourced organic ingredients for their burgers.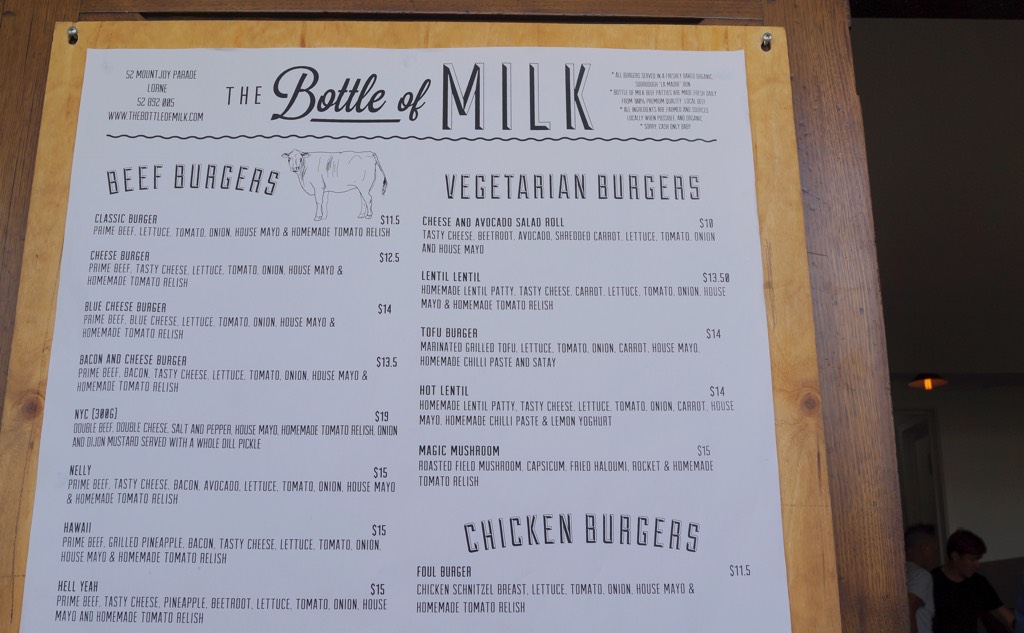 The Bottle Of Milk offers up to 13 different types of beef burgers, 4 different types of chicken burgers, 4 different types of vegetarian burgers and 4 different types of breakfast burgers. That's 25 different choices of burgers to enjoy. As for the pricing, the beef burgers cost $11.50 to $19 each, chicken burgers cost $11.50 to $14 each and vegetarian burgers are priced $10 to $16 each. Iced Coffee, Iced Chocolate and Iced Mocha cost $6 each, while plain water is available free of charge.
Together with a scoop of vanilla flavoured ice cream, the Iced Mocha ($6) is sprinkled with chocolate powder on the top and lightly coated with chocolate syrup. Unlike the heavily use of chocolate syrup for most Iced Mochas, this Iced Mocha by Bottle Of Milk still taste very much like creamy coffee, but with an aftertaste of chocolate. A very smooth beverage which is not too sweet.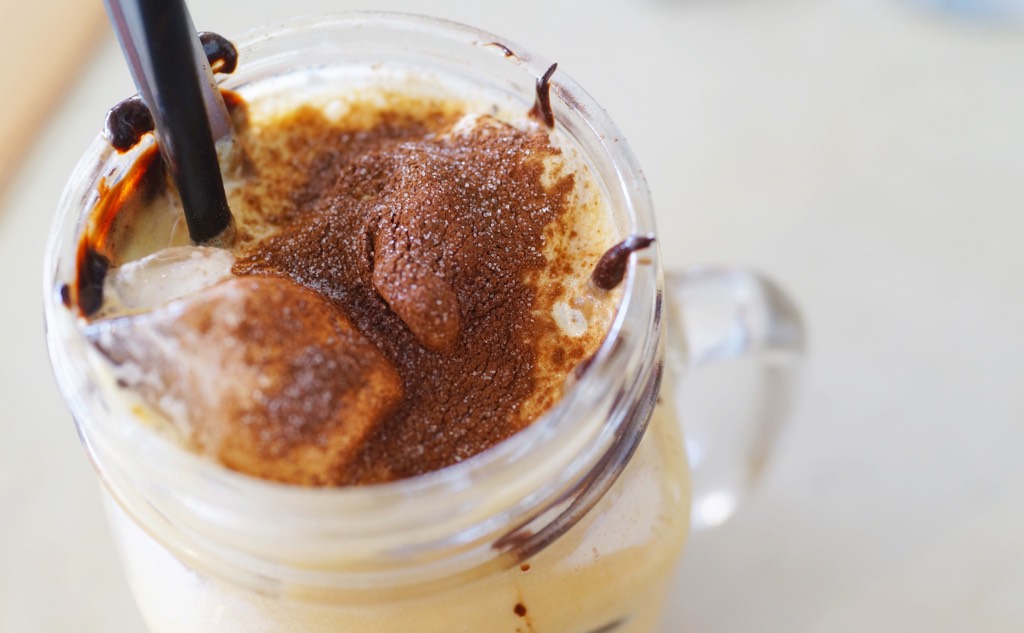 The Bottle Of Milk serves 4 different types of milkshakes at the price of $6 each. They are Chocolate Malt, Vanilla Malt, Salted Caramel and Home-made Berry. Very smooth and delicious, this Home-made berry milk shake is the best milkshake I ever drank. It is like having a cold mug of melted strawberry ice-cream but yet, you could taste it is not artificially flavoured.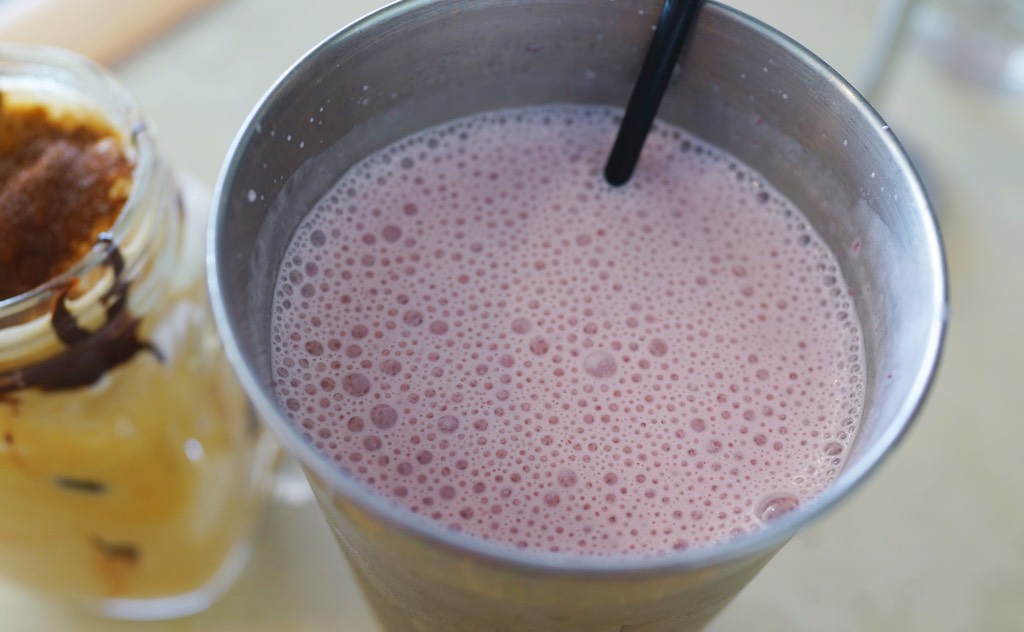 Served with Heinz tomato ketchup ($1) at the side, the Hot Chips are priced at $6.50 a bowl. You can also opt for BBQ Sauce ($1), House Mayo ($1.50), Chilli Mayo ($1.50) and Homemade Tomato Relish ($1.50). I would say these large potato wedges are crispy on the outside and moist on the inside. You can get quite full by just having these Hot Chips alone.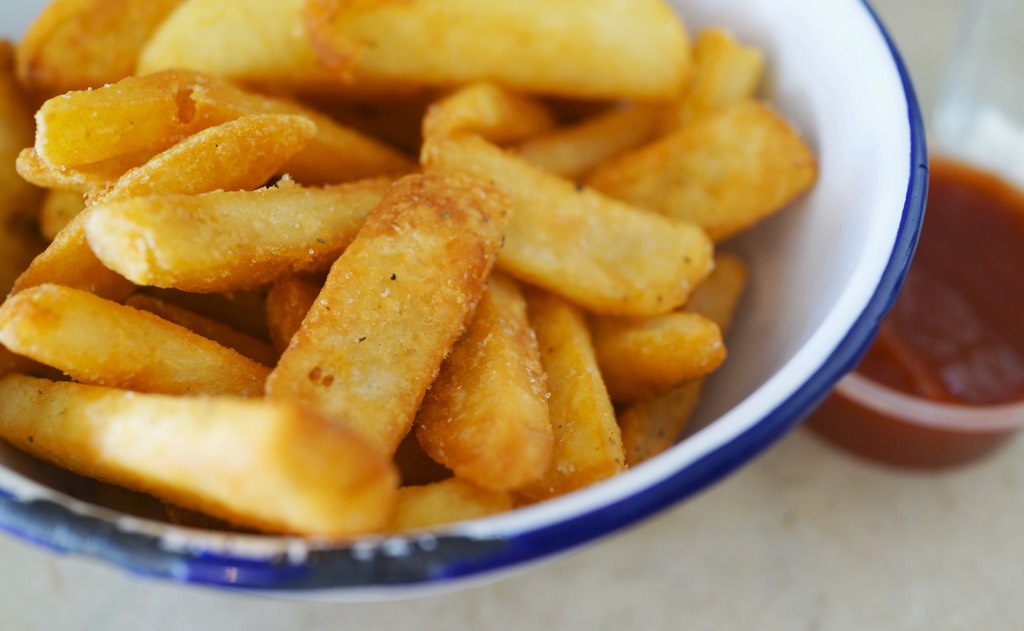 The Cheese Beef Burger ($11.50) is prepared with minced prime beef topped with tasty cheese, fresh lettuce, slices of tomato and onion, spread with house mayo and homemade tomato relish. The beef patty was really juicy and tasted smokey. The burger's top bread is baked together with sesame seeds and chia seeds, which gives that extra nutty flavour.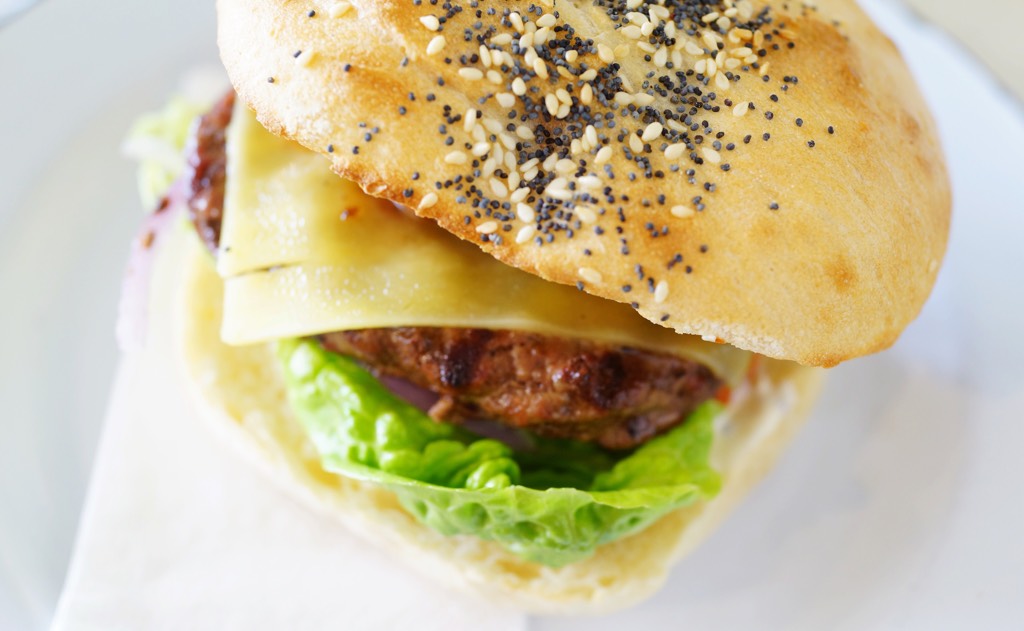 Prepared using slices of grilled pineapple, bacon and cheese, the Hawaii Beef Burger ($15) is a tasty sweet burger done simply right. Very much like the Cheese Beef Burger, this burger tasted more sweeter due to the pineapples.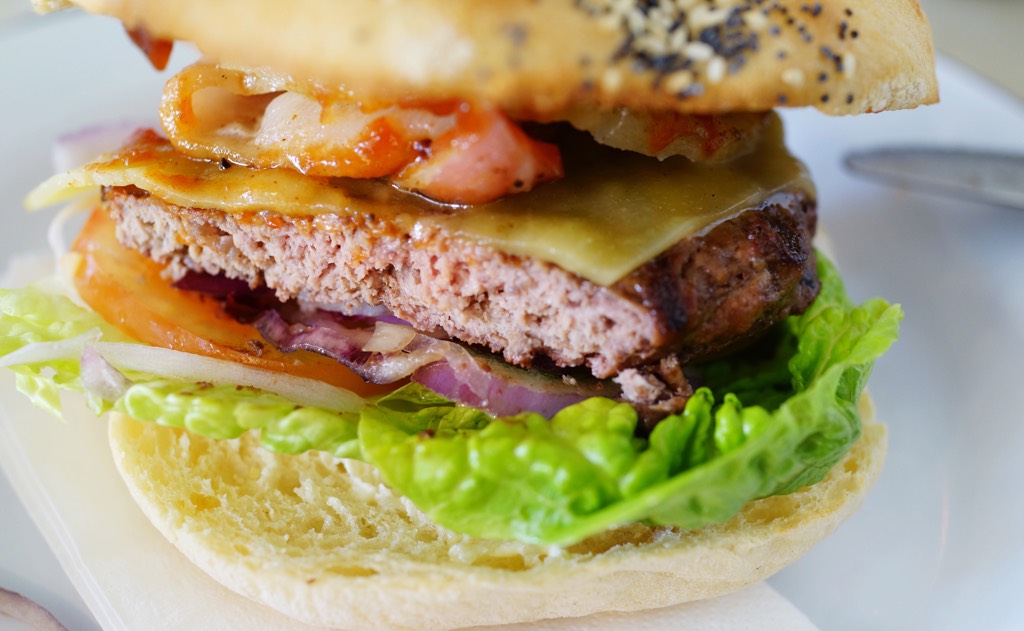 Among the whole stretch of eateries in Lorne's Mountjoy Parade, The Bottle Of Milk is the most crowded cafe I have seen so far during lunch hours. The outdoor dining seems to be a much better choice than indoor because of the cool and sunny weather in Victoria. The service was fast and the overall food taste was good. It is definitely worth dining in The Bottle Of Milk!
Address of my visit
The Bottle Of Milk
53 Mountjoy parade
Lorne, Victoria 3232
Telephone: +03 5289 2005
Website: http://www.thebottleofmilk.com
Lush Greeneries Of Erskine Falls
After our lunch with the smokey and juicy beef burgers, we drove upwards on Erskine Falls Road to visit a waterfall. Naming it the Erskine Falls, this is one of the most popular waterfalls in Victoria. With designated carpark, you can walk down the staircase to take a look at the waterfall. Stay there for 15 minutes to enjoy the peaceful surroundings and lush greeneries surrounding this waterfall.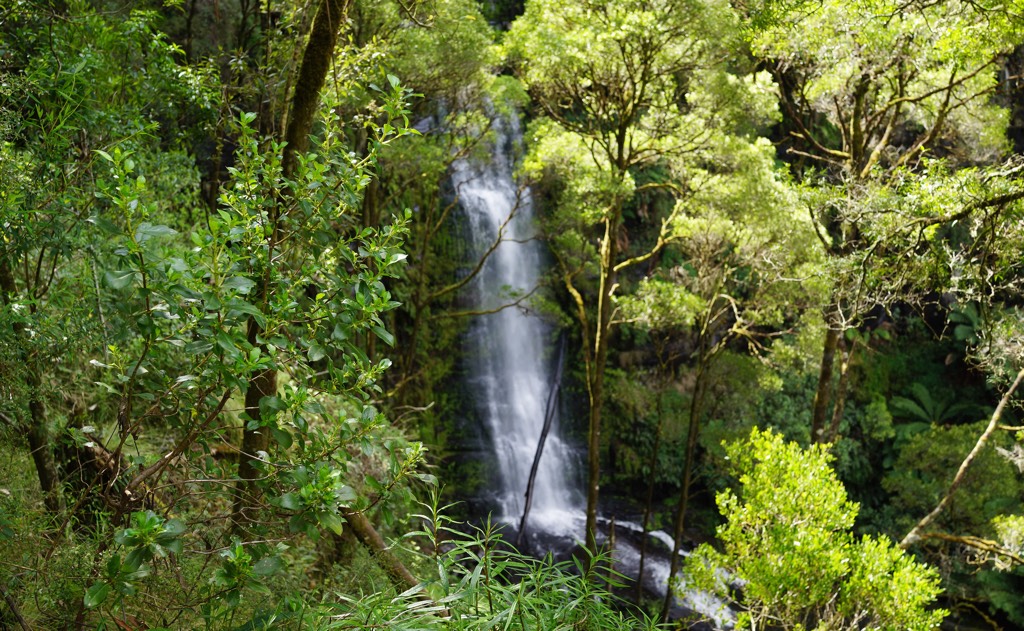 Address of my visit
Erskine Falls
Erskine Falls Access Rd
Lorne VIC 3232
Australia
Website: http://www.visitgreatoceanroad.org.au
Teddy's Lookout
Driving down 20 minutes, Teddy's Lookout is a scenic spot where you can catch the lovely coastal oceanview. Take a good look at the surroundings trees for the Australian magpies. These black and white birds are well-known for the beautiful complex vocalizations. I was mesmerized by these birds when they sing.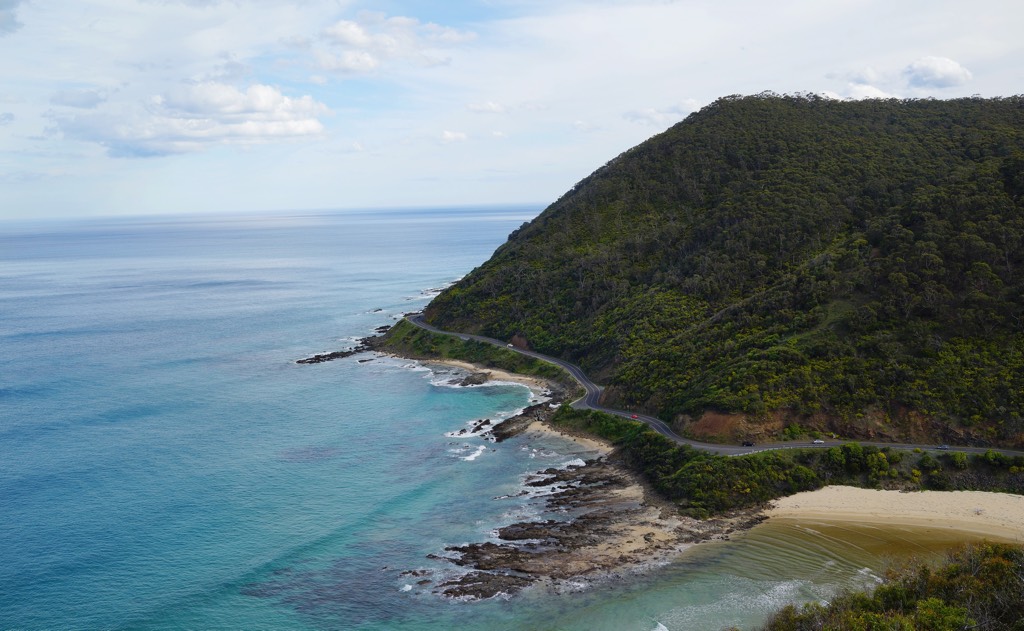 Address of my visit
Teddy's Lookout
100 George St
Lorne
Website: http://www.visitgreatoceanroad.org.au
Get Close To The Native Animals In Kennett River
If you want to check out the Australia's native animals like koalas, kookaburras and king parrots, then you must visit the Kennett River. This attraction during the Ocean Road drive is about 2.5 hours of direct drive from Melbourne. You can catch sleeping koalas on the trees and colourful king parrots. With no cages, you can put some grains and nuts on your palm and get ready for these friendly native birds to flock onto you.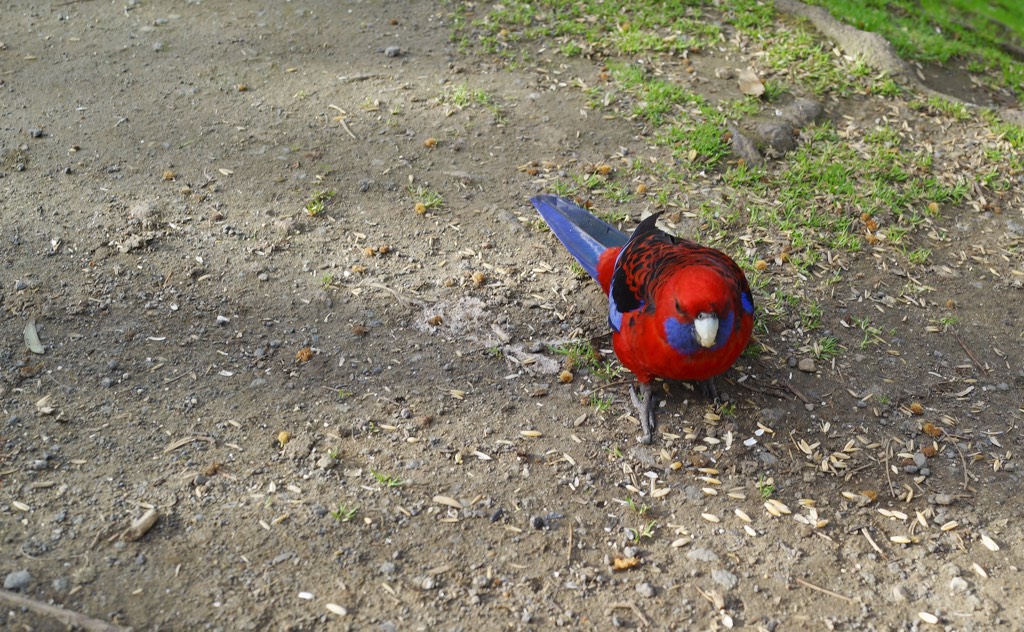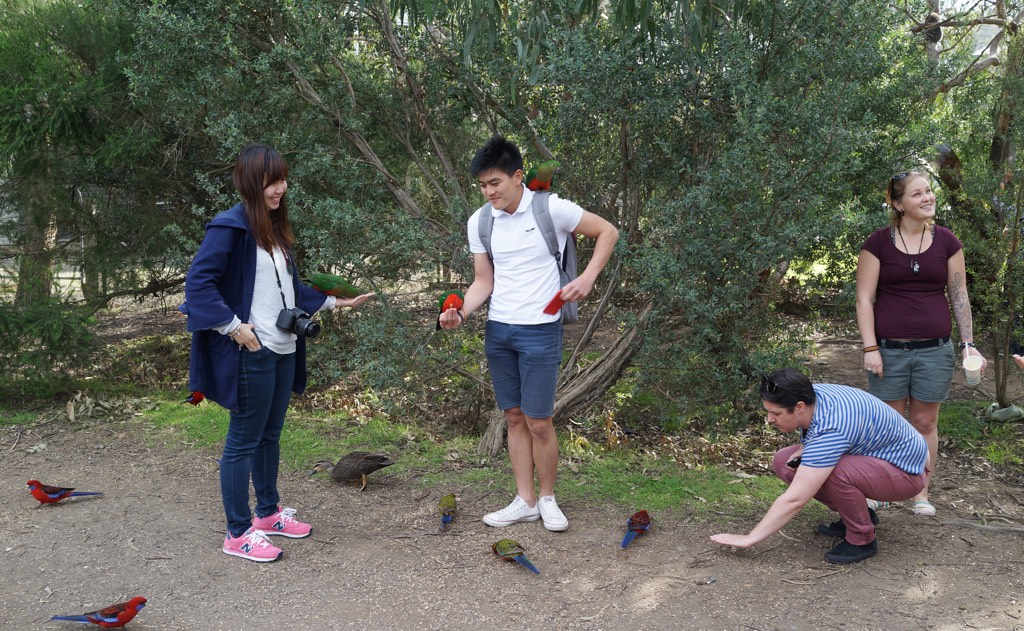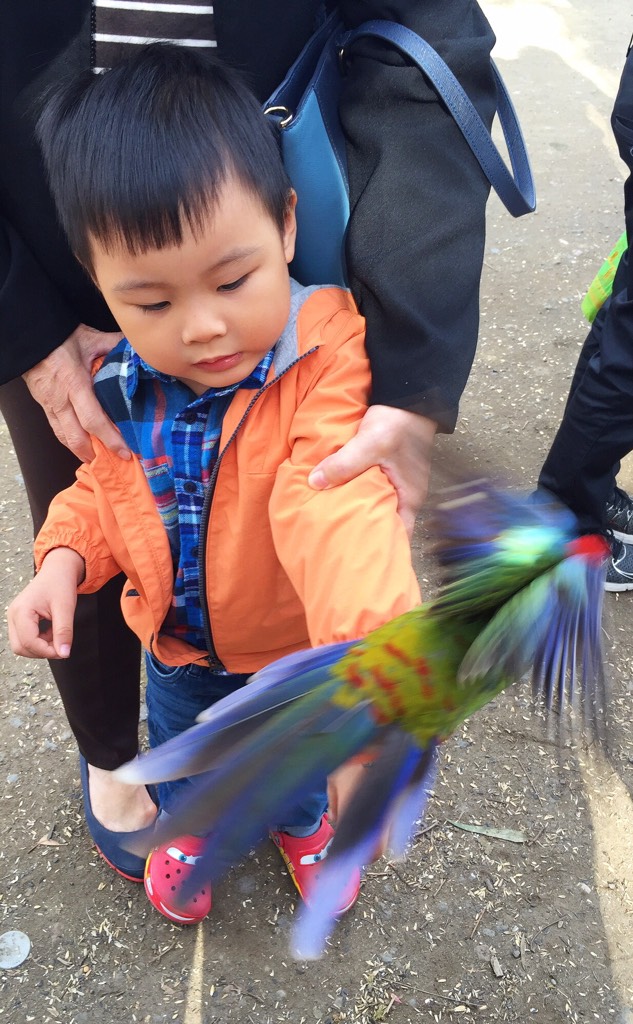 Address of my visit
Kennett River
Website: http://www.kennettriver.com
Best Western In Apollo Bay
Apollo Bay's Best Western motel was our stay for the night. This two storey high motel has an outdoor swimming pool and bed warmer to keep us comfortable during this cold season in Victoria. This motel has free wifi available for their customers but capped at 512MB of data usage. Just 10 minutes walk, there are shops nearby like supermarket, bakeries and seafood restaurants where you can grab a bite or do some light shopping. Do note that some eateries are close at 5pm while some will reopen at 6pm to serve the dinner crowds. I would say Best Western in Apollo Bay is a pretty decent motel.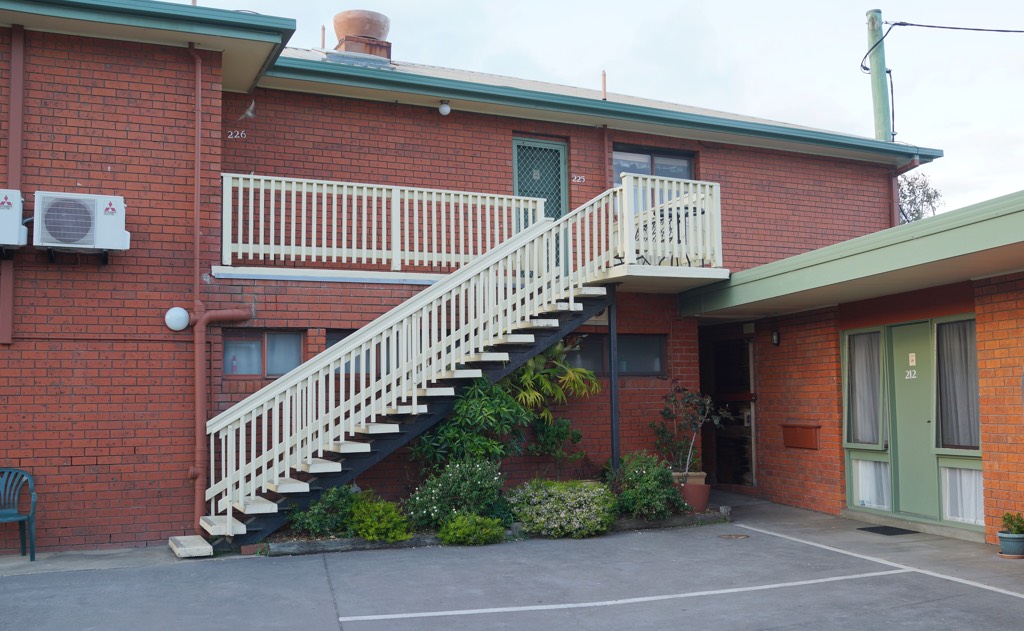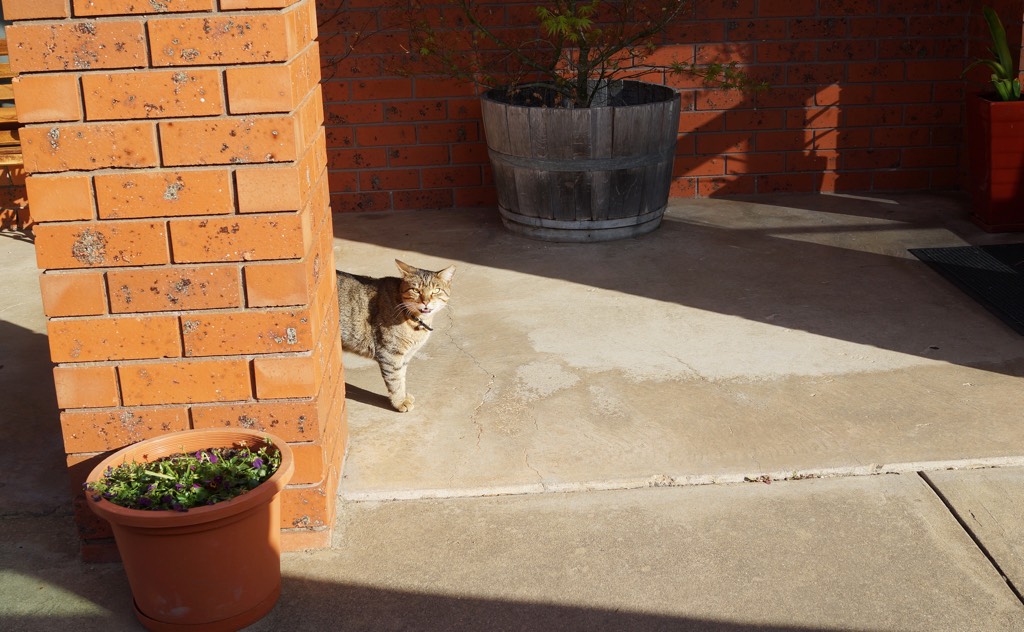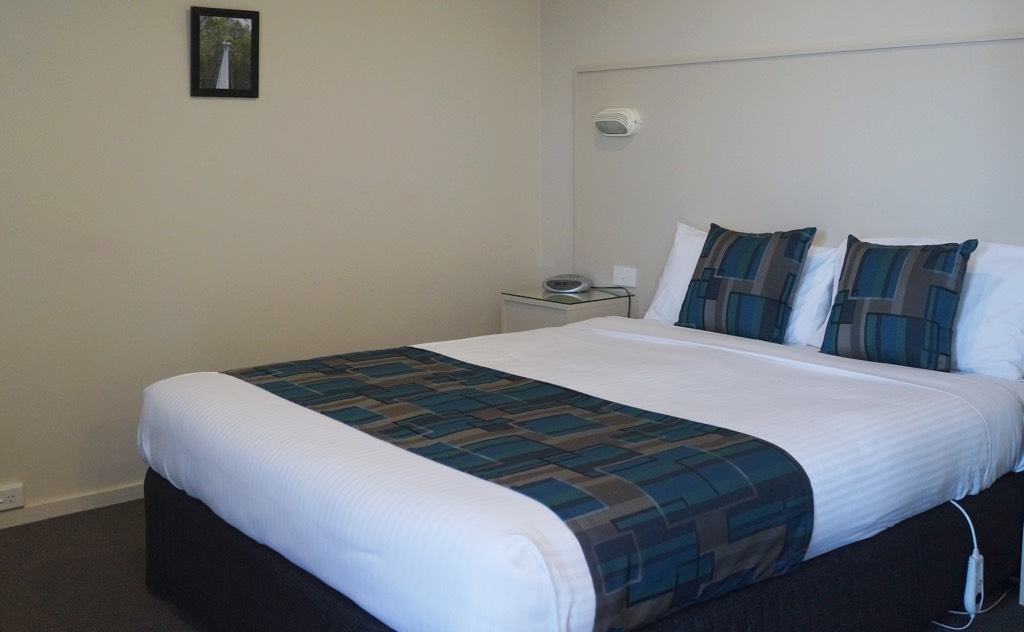 Address of my stay
Best Western Apollo Bay Motel
2 Moore Street
Apollo Bay, VIC, 3233
Website: https://www.bestwestern.com.au