I have to admit that I am a big fan of these light yellow-coloured ginkgo nuts. When cooked, the soft texture with bittersweet taste makes it an excellent ingredient for making desserts as well as other local cuisine like porridge. I am not sure how true is it, but many people often says that ginkgo nuts does have some medicinal benefits in enhancing memory and concentration of our brain. Therefore, ginkgo nuts can be considered as a healthy food for our body.
Today, my mother prepared the ginkgo barley dessert (白果薏米) for this hot and dry weather in Singapore. She says that this dessert can be eaten cold or warm and it helps to cool down our body system especially during the hot season. This is an easy to cook nutritious dessert and a great source of fiber for the family. Below is my mother's ginkgo barley dessert recipe.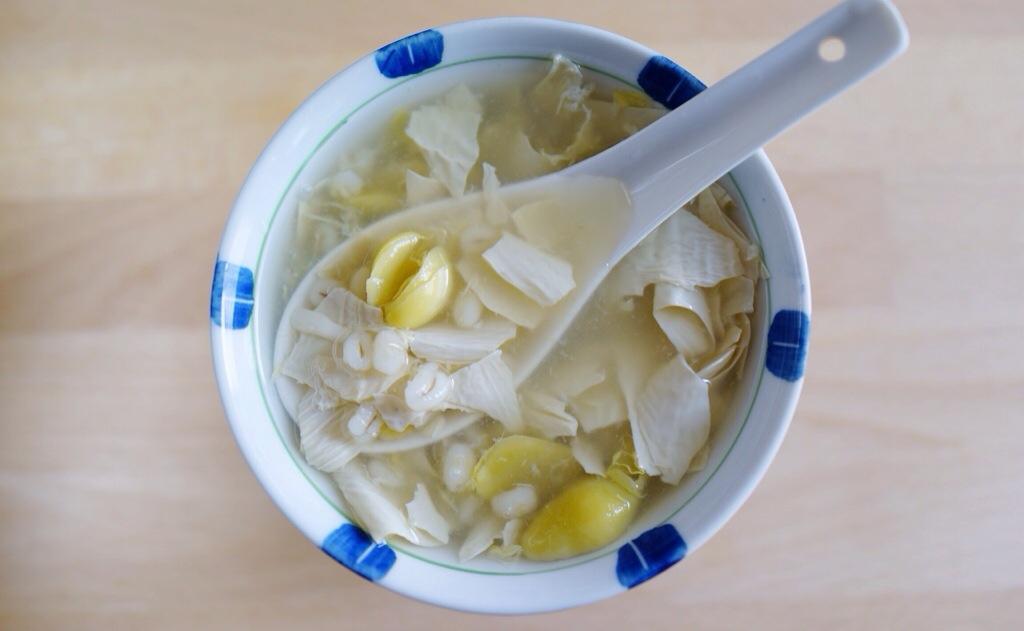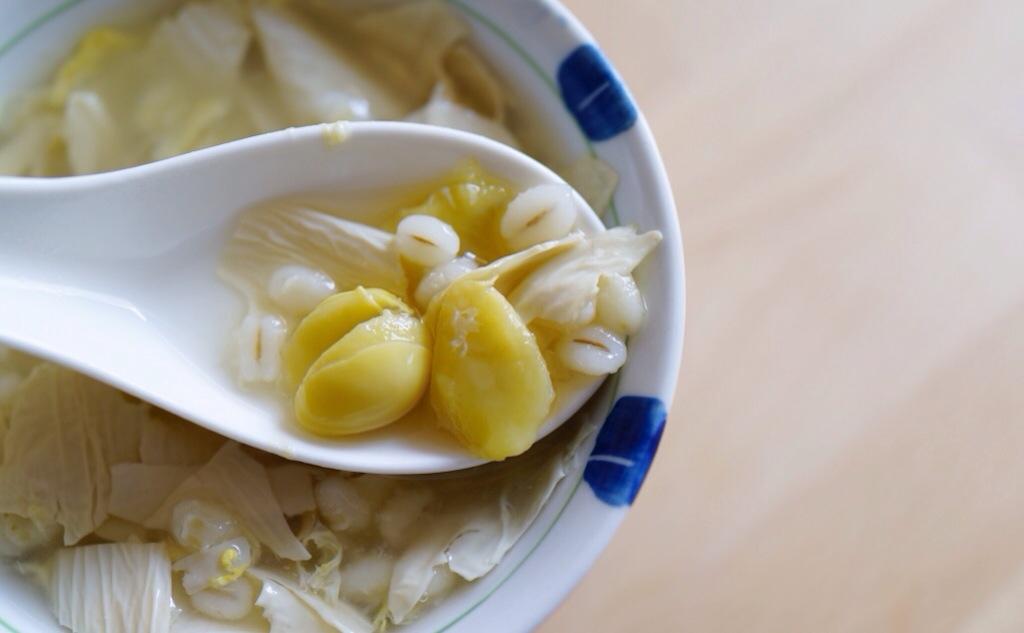 Serving size: 4 to 5 persons
Preparation time: 15 minutes
Cooking time: 40 minutes
Ingredients:
1. 2000ml of water
2. 80g of barley (rinsed)
3. 100g of ginkgo nuts (shelled)
4. 60g of dried beancurd skin (soaked in water until soft)
5. 100g of honey rock sugar
6. 3 pandan leaves tied into a knot
7. 1 egg (beaten)
Honey rock sugar can be purchase from traditional medicine hall in Singapore. This ingredient improves the taste and has cooling effects on desserts. Alternatively, you can also use rock sugar.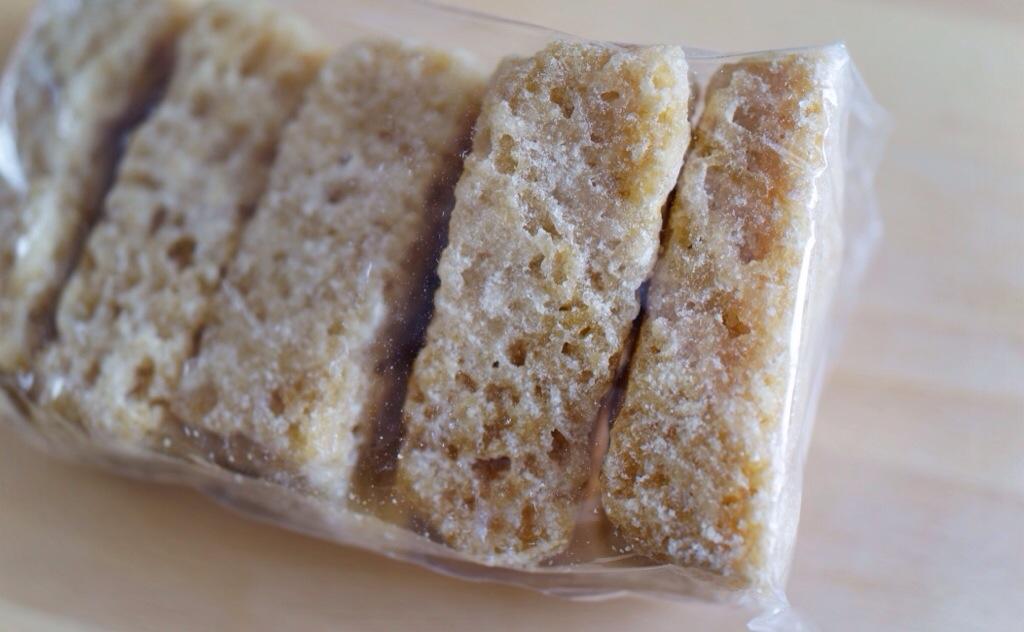 Directions:
1. Using a large pot, pour the water and add in the barley and pandan leaves. Let it boil and turn down the flame to low heat for 15 to 20 minutes of simmering.
2. When the barley has soften, add in the ginkgo nuts and honey rock sugar. Stir until the honey rock sugar is dissolved. Let it simmer for another 10 minutes.
3. Add in the dried beancurd skin and egg into the dessert and let is simmer for 5 minutes.
4. Remove the pandan leaves. Cool and ready to serve warm or chilled.