I was invited by the local Koreans to try their Galbi beef from Korea in this restaurant called 辛氏火爐. I bet this is not a typical restaurant that your tour guide will bring you to. Driving down from Suwon to this restaurant takes about 15 minutes.
So what is Galbi Beef? It is barbecue marinated beef short ribs and the chewy beef meat surrounding the bone is the best portion. Here is the web address of the restaurant: www.sinssi.co.kr
*Note that Galbi might not be the correct spelling because from the locals, there are many different spellings for it.
It really taste like alcohol and they say is sweeter than Whiskey.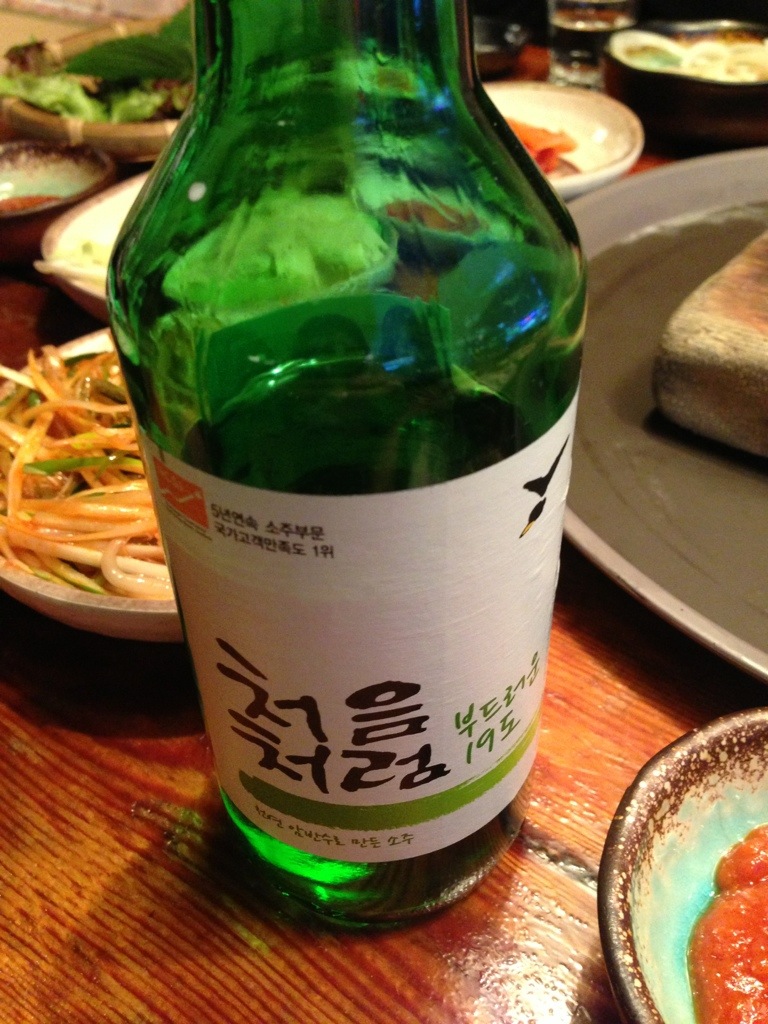 Need service? Press the button and the waiter will come to your table and attend to your request.

My spread of sauces and salads to go along with the beef.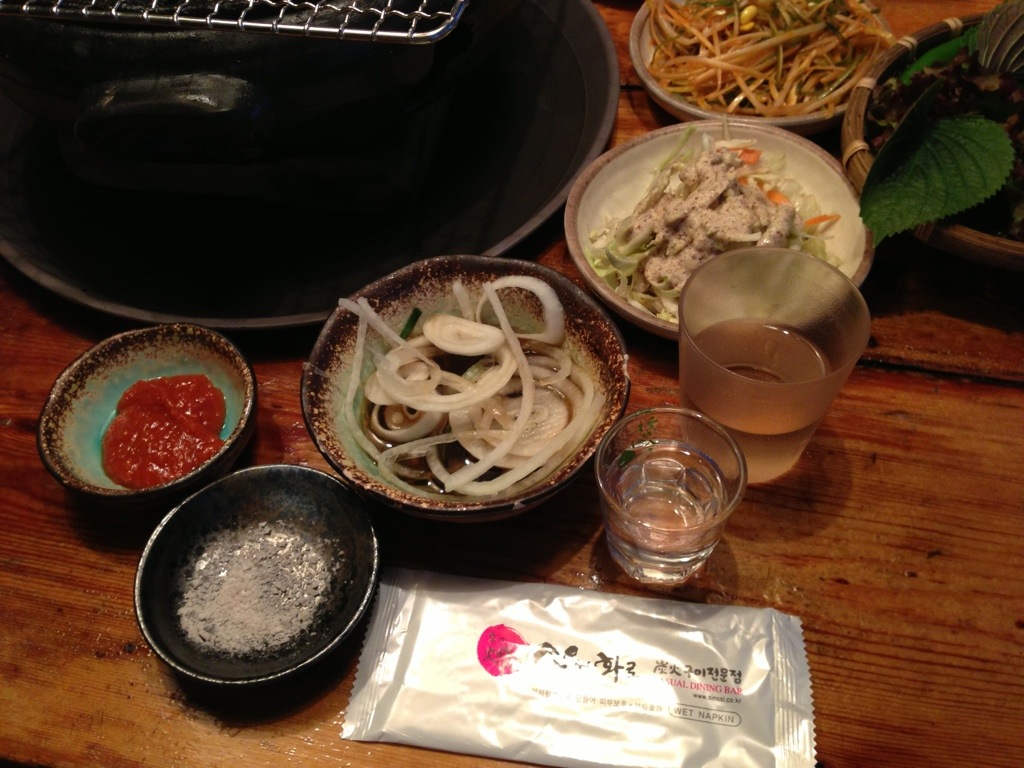 Calby Beef over the hot charcoal. Saw the rib bone of the left of the beef?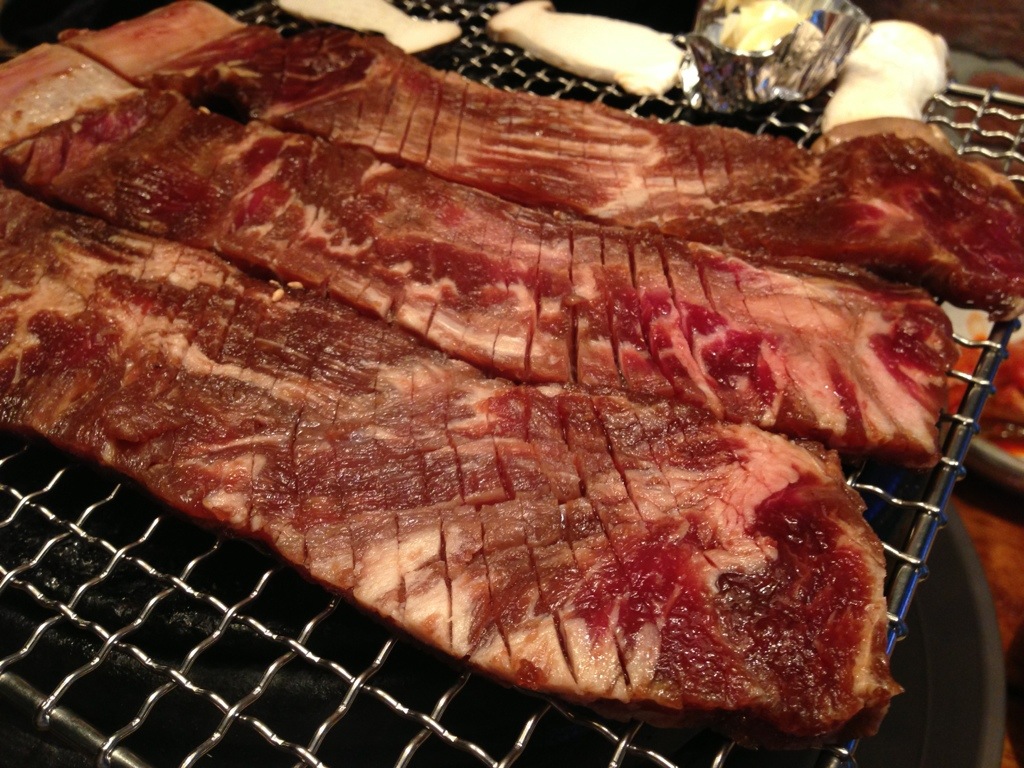 Using the scissors to cut up the beef. Smaller bites taste better.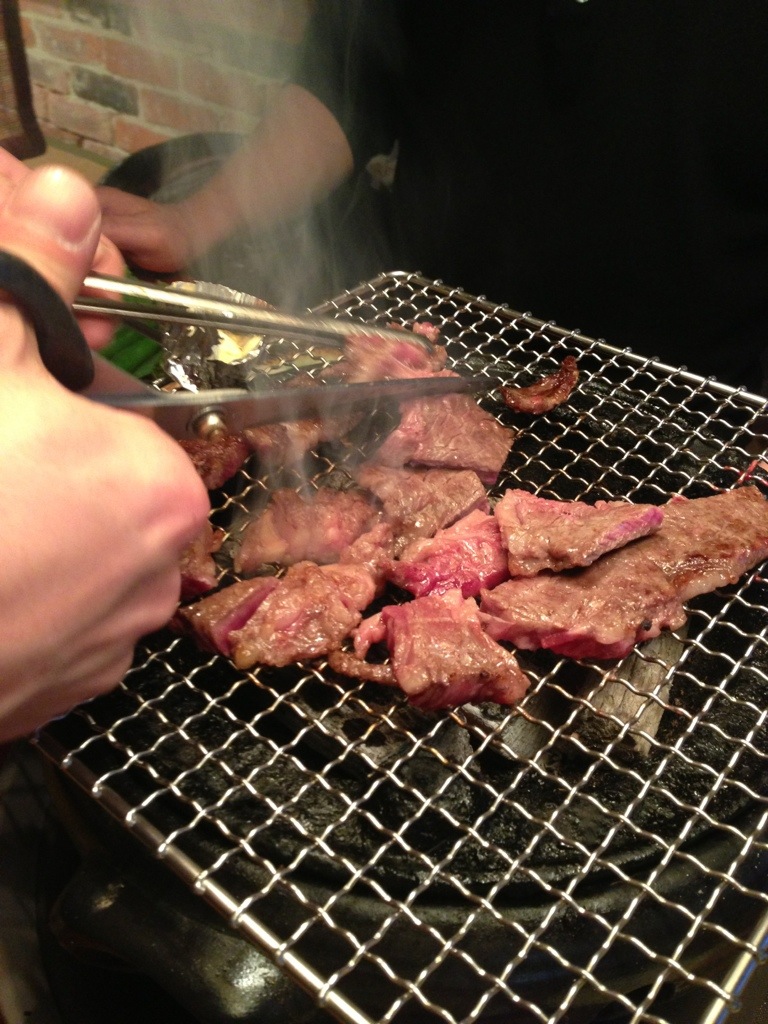 My slice of beef dipped into the soya sauce with rings of onions.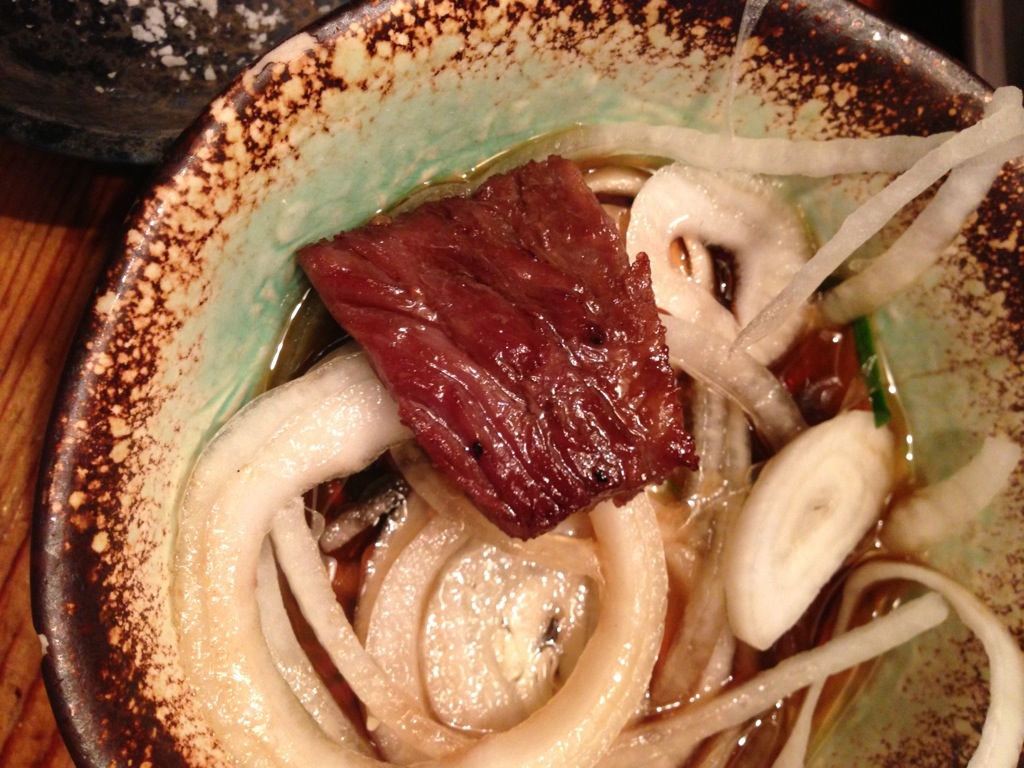 Another way of eating the barbecue beef, they call it a more balanced way of eating because of the additional of vegetables and garlic. You have to eat it as a whole.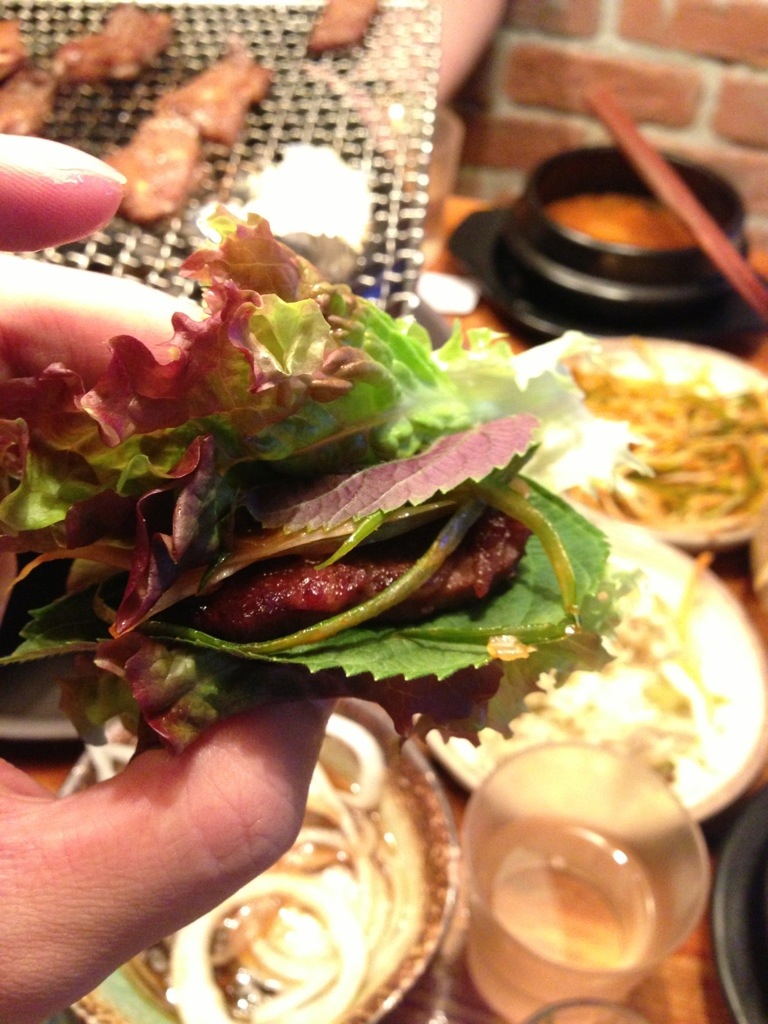 The steam egg is given to reduce the greasy mouthfeel. It is just plain steam egg in clay pot.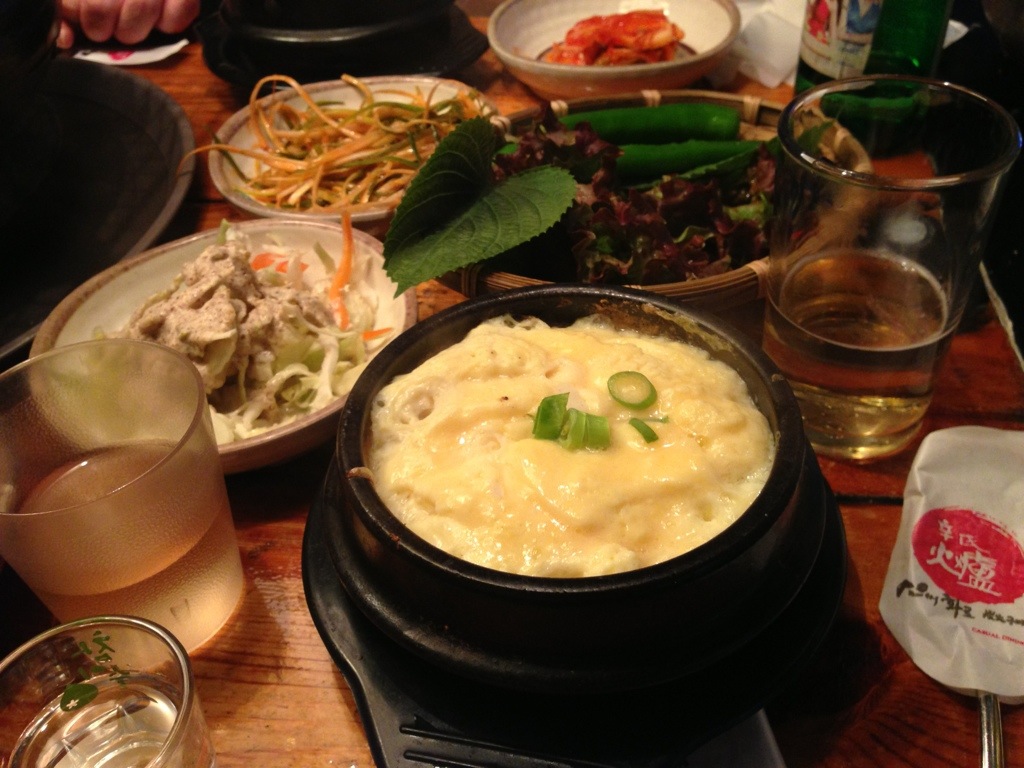 The barbecue beef is tender and sweet. By adding soya sauce to it, it enhances the saltness of it. The sweetness should come from the marinated sauce. Koreans spent most of their time drinking alcohol, which is their favorite paste time. With the temperature now at -5 degrees, drinking alcohol warms up my body and I feel so much better.
After having authentic Korean food in Korea, I have a different perspective of their food. I used to think Korea food are just BBQ and that's it. BBQ might be a simple task but the trick is the marination ingredients, number of days to settle the meat, their secret recipe, where the beef is from and the origins of the ingredients. All these does affect the quality and taste of the Korean food.
Address of my visit
辛氏火炉 (Hsin Stove)
서울시 중구 충무로2가 62-19
62-19 Chungmuro ​​2-ga, Jung-gu, Seoul
Opening hours
11:00am – 2:00pm (Monday to Sunday)
5:00pm – 11:00pm (Monday to Friday)
2:00pm – 11:00pm (Saturday and Sunday)
Tel: 02-718-8592
Web: www.sinssi.co.kr
Directions
Take Metro Line 4 to Myeongdong Station and exit.
Walk to destination takes 5 to 9 minutes.