Food For Thought at Botanic Gardens is a spacious cafe with a lovely outdoor playground for the children to play together. Located right under the taxi stand of Tanglin Gate, the large glass panels that allow natural sunshine into this cafe makes it excitingly beautiful. Food For Thought focuses on "Good Food for a Good Cause" whereby charitable projects are ran and they serves reasonably priced food menus with other food options for other crowds such as vegetarian, gluten-free and kids specialty meals without any service charge.
Driving the water consciousness campaign on behalf of the Living Water International, Food For Thought is giving free flow of water to their customers but they will appreciate if you can donate $2.00 to drive this wellness project for the unfortunates in Asia. This is quite inspirational.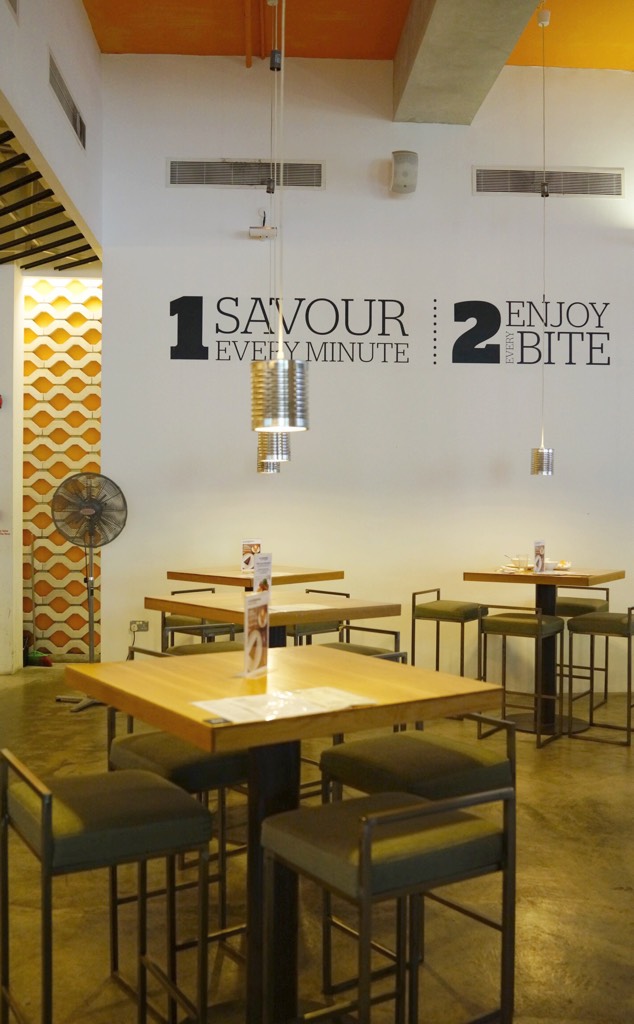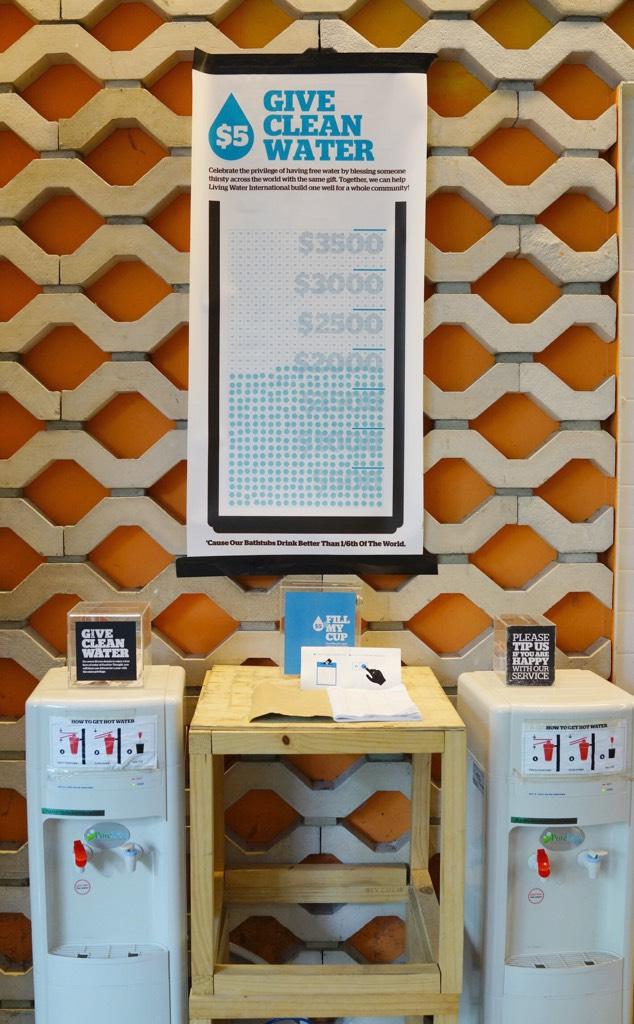 Open from 8:00am to 9:00pm on Monday to Sunday, this family friendly cafe serves All Day Breakfast from the price range of $6.00 to $25.00. The All Day Breakfast menu includes Mee Rebus ($6.00), French Toast with Fresh Cream and Spiced Gula Melaka Syrup with Bacon ($8.00) and Full Works ($25.00) which includes chicken sausages, hash browns, garlic mushrooms and tomato salad. Their Mains & Grains, burgers, salads and soups will start serving from 11:00am onwards.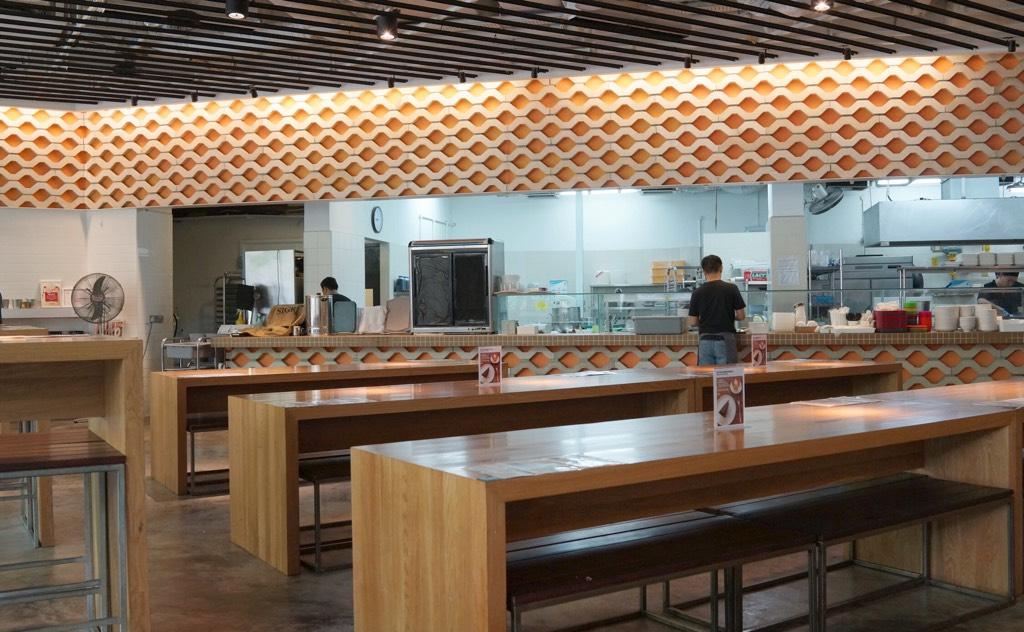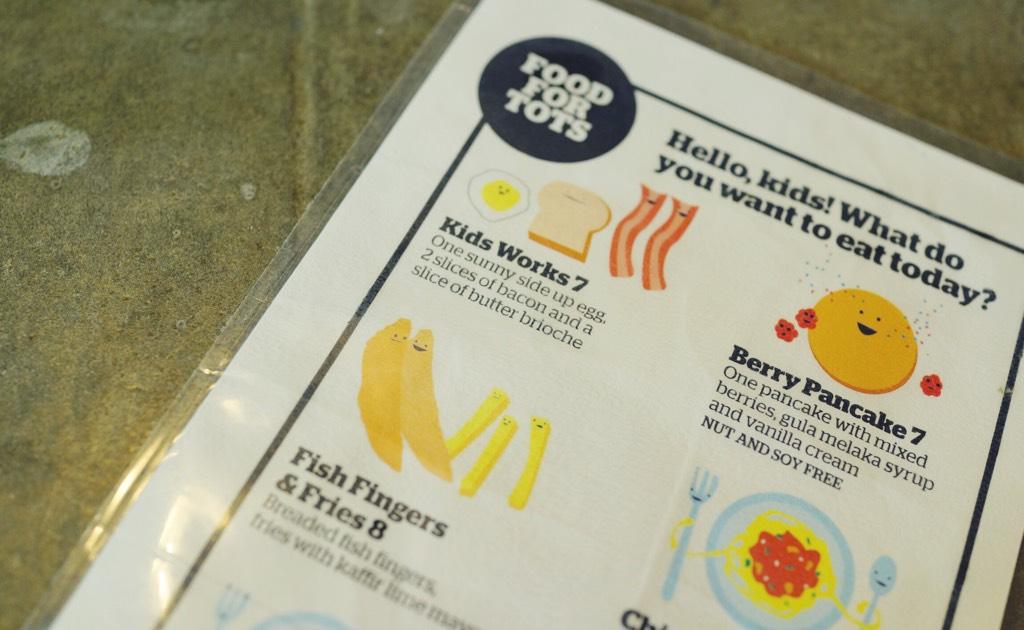 With the coffee beans by Spinelli Coffee Singapore, the hot cups of Flat White and Cafe Latte ($5.00) were both pretty decent. Probably not the best coffee but will sure satisfy my morning coffee crave.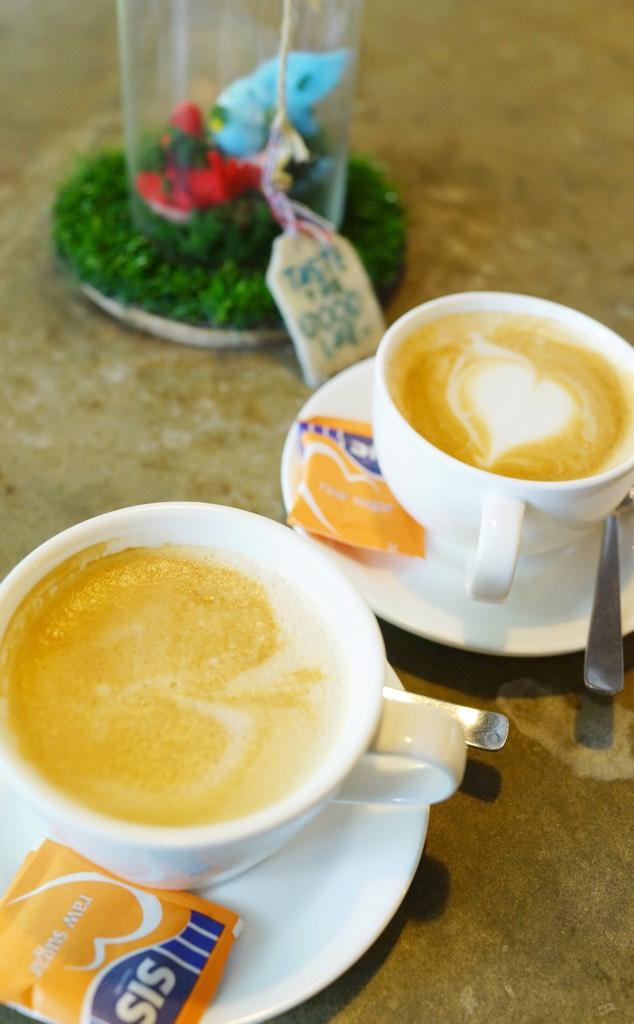 Calling this breakfast main as Basic Works ($9.00), this main is plated up with scrambled eggs, slices of pan-fried bacon and homemade butter brioche with caramel Kaya. A simple and delightful breakfast main that many people will like it.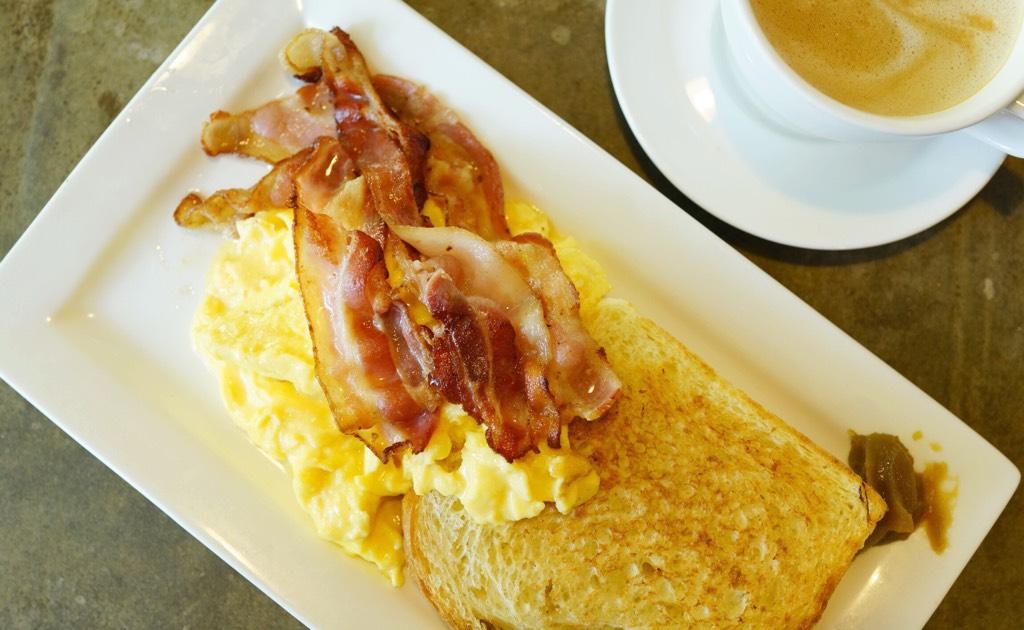 Trust me, kids love pancakes and chocolates. This perfect food combination will never go wrong and kids can never resist such a sweet treat. With my pancakes topped with fresh cream, spiced gula Melaka syrup, dark chocolates and berries ($14.00), this is sure a Chef Recommendation breakfast main. Sharing my pancakes with my little one, he kept saying "I want this one!" repeatedly. He really loves it!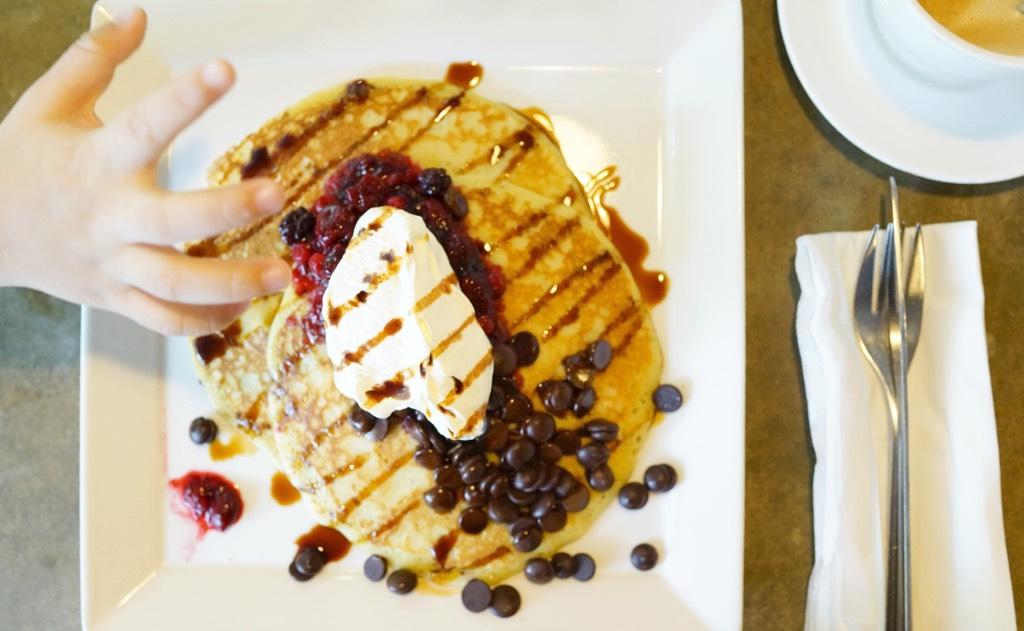 After our breakfast, we brought our little one to the outdoor playground located just out the cafe, as he already got excited while having his breakfast. He had alot of fun climbing up, sliding down the slides and mingling with their children. This is surely playtime for him!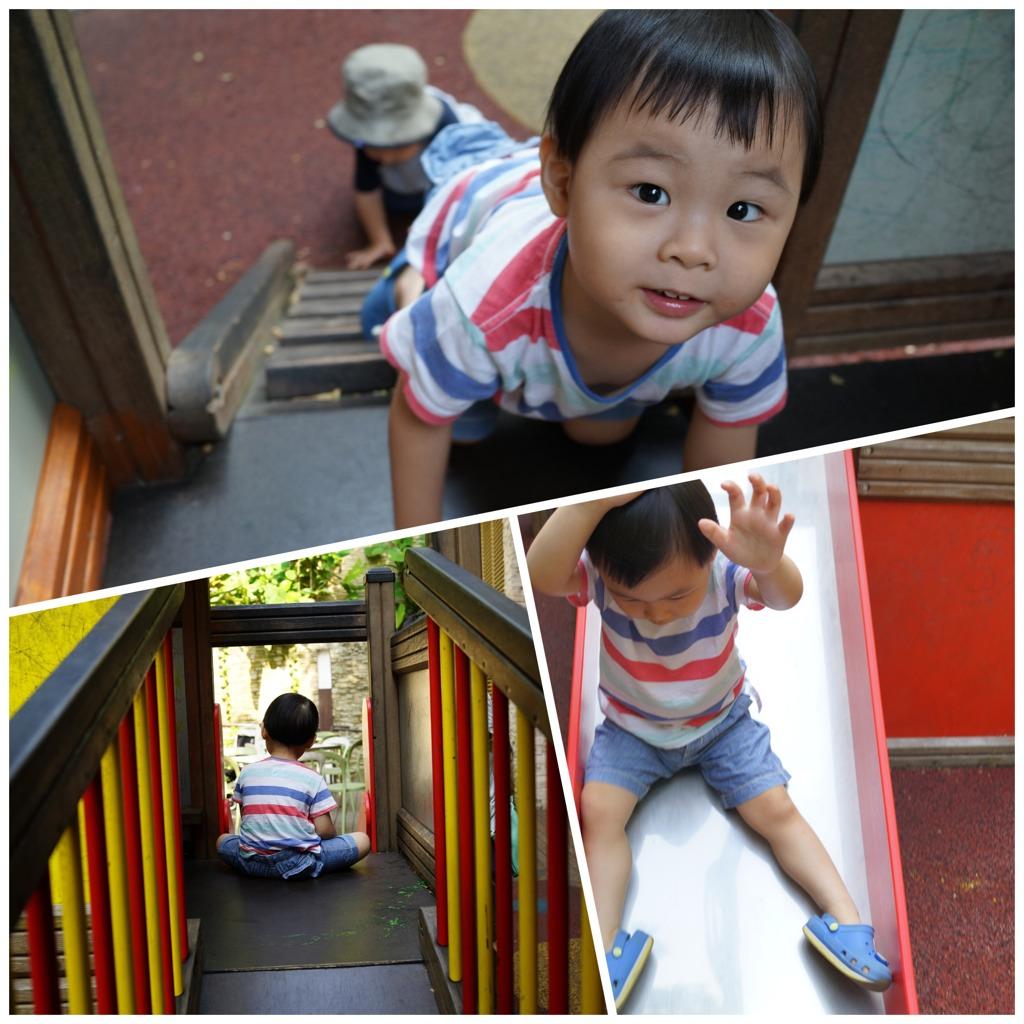 Address of my review
Food For Thought
1 Cluny Road,
Tanglin Gate, #B1-00
Singapore 259569
Opening Hours
Monday to Sunday: 8:00am to 9:00pm (Last order at 8:30pm)
Telephone: (65) 6479 1080
Website: http://www.foodforthought.com.sg