The best time to enjoy a good meal is when there is almost no diners around in the kopitiam, cafeteria or restaurant. Peace and quiet are the key "ingredients" when I enjoy my food. I decided to take a day off from my "always rush and always last minute" work environment and head down to the Esplanade, somewhere off the office area.
I decided to settle down in this restaurant called Tomo Izakaya, located at #01-09 in the Esplanade. It is close to the escalator, so it is pretty obvious. They serve weekend buffet lunch, which cost $25++. Unfortunately for me, no buffet lunch for me. :(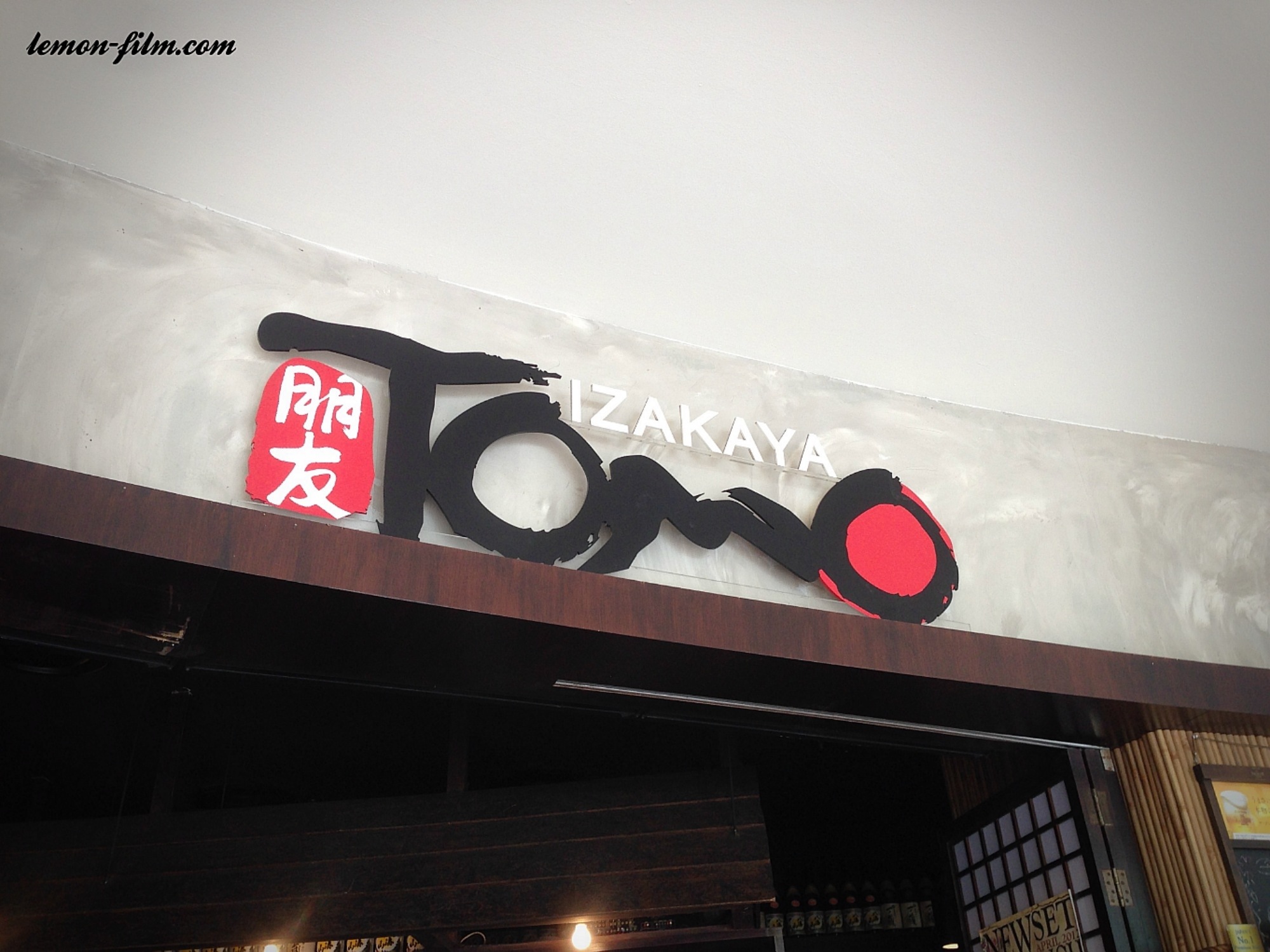 I decided to try their set menu lunch, the Buta Kakumi Don, Tori Karaage Don and my starting salad, Ton-Syabu salad.
My first dish, the Ton-Syabu is a Japanese salad with thin slices of boiled pork, small tomatoes, some onions and sesame sauce. The serving of the vegetables and pork slices are generous and the most importantly, it is fresh. Even though this sounds like a simple salad dish, the chef of Tomo Izakaya really set an excellent standard of taste and freshness. This salad cost $12.50, which I feel it is worth it.
Creamy sesame sauce on the salad.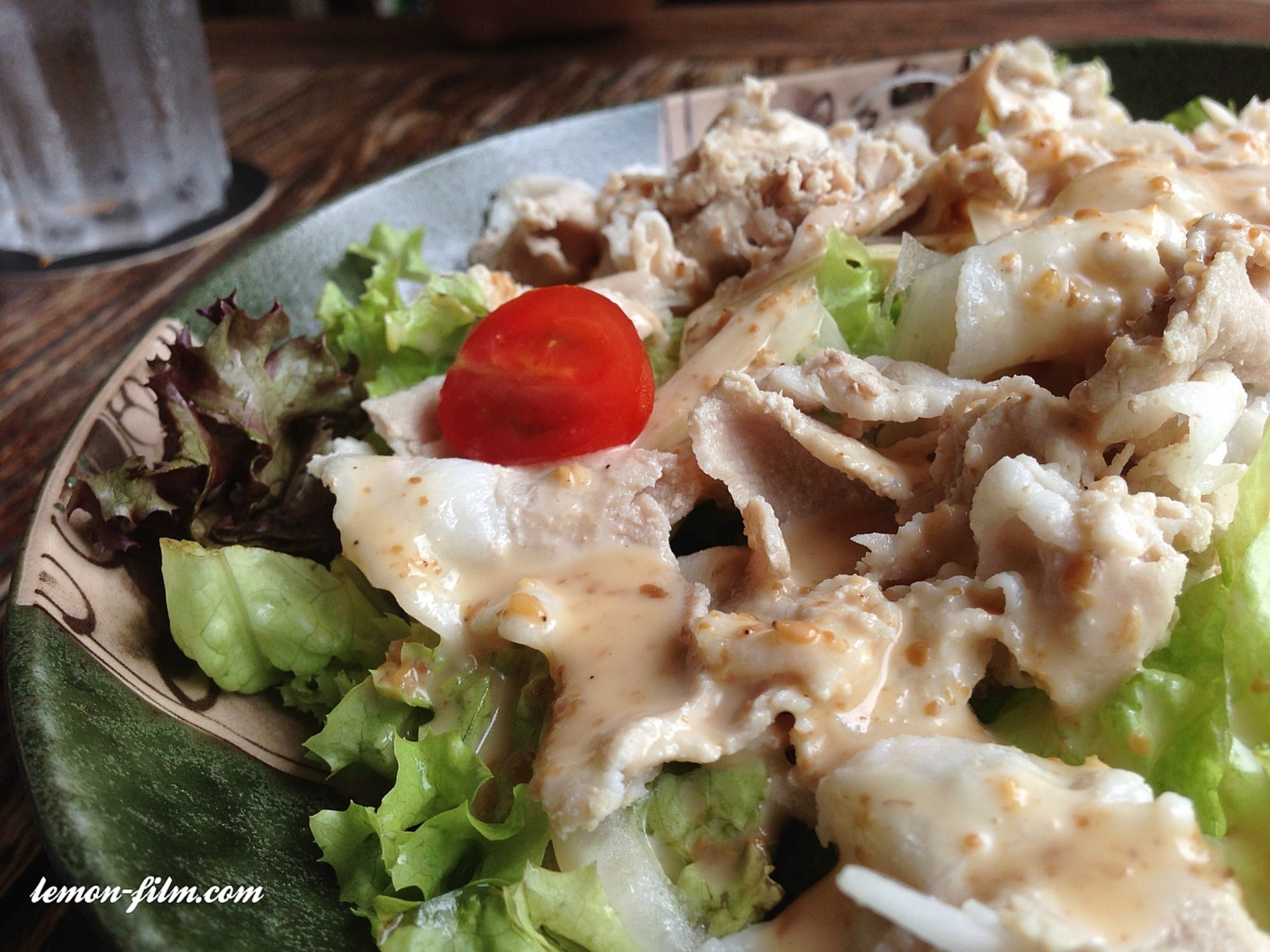 The Buta Kakumi Don is Japanese Braised Pork Belly which are cut into cubes. It is then serve on top of the hot rice, with some pickles and half hard boiled egg. A bowl of miso soup and 2 salads are also served together. One salad is just vegetables and the other is the potato salad.
Soya beans are added on top of the salad. They gave the extra crunch.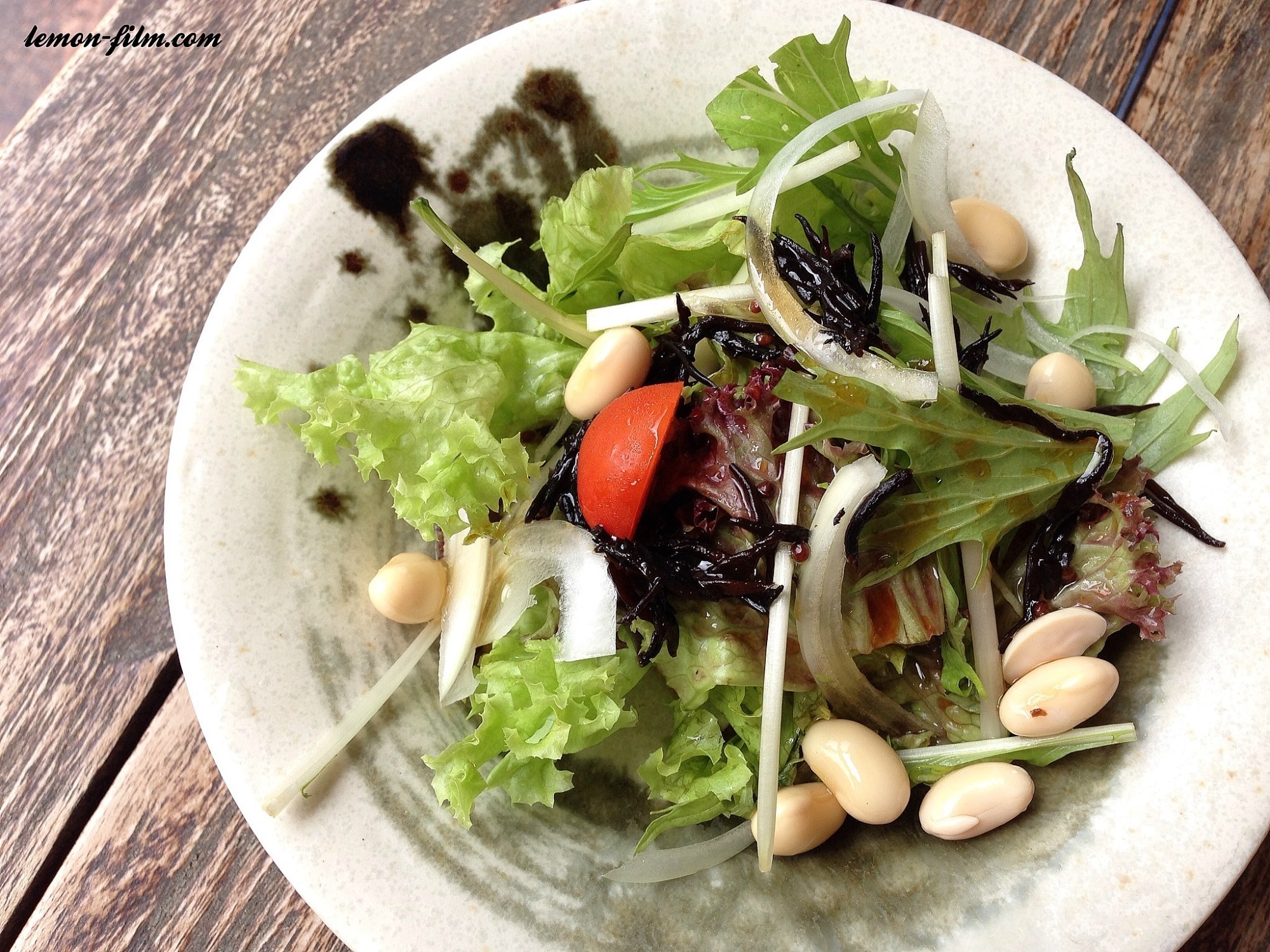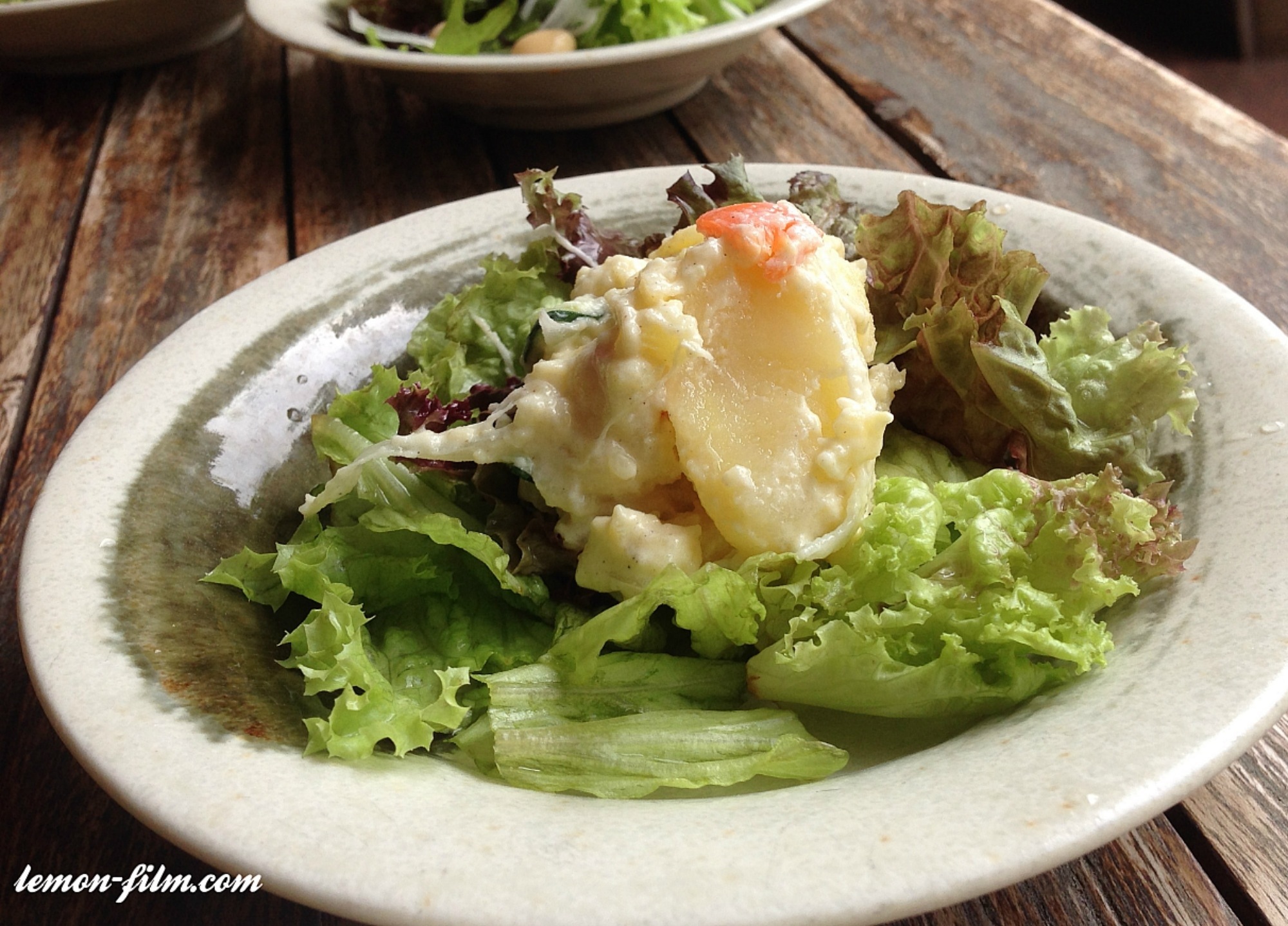 A little close up on the mashed potato salad.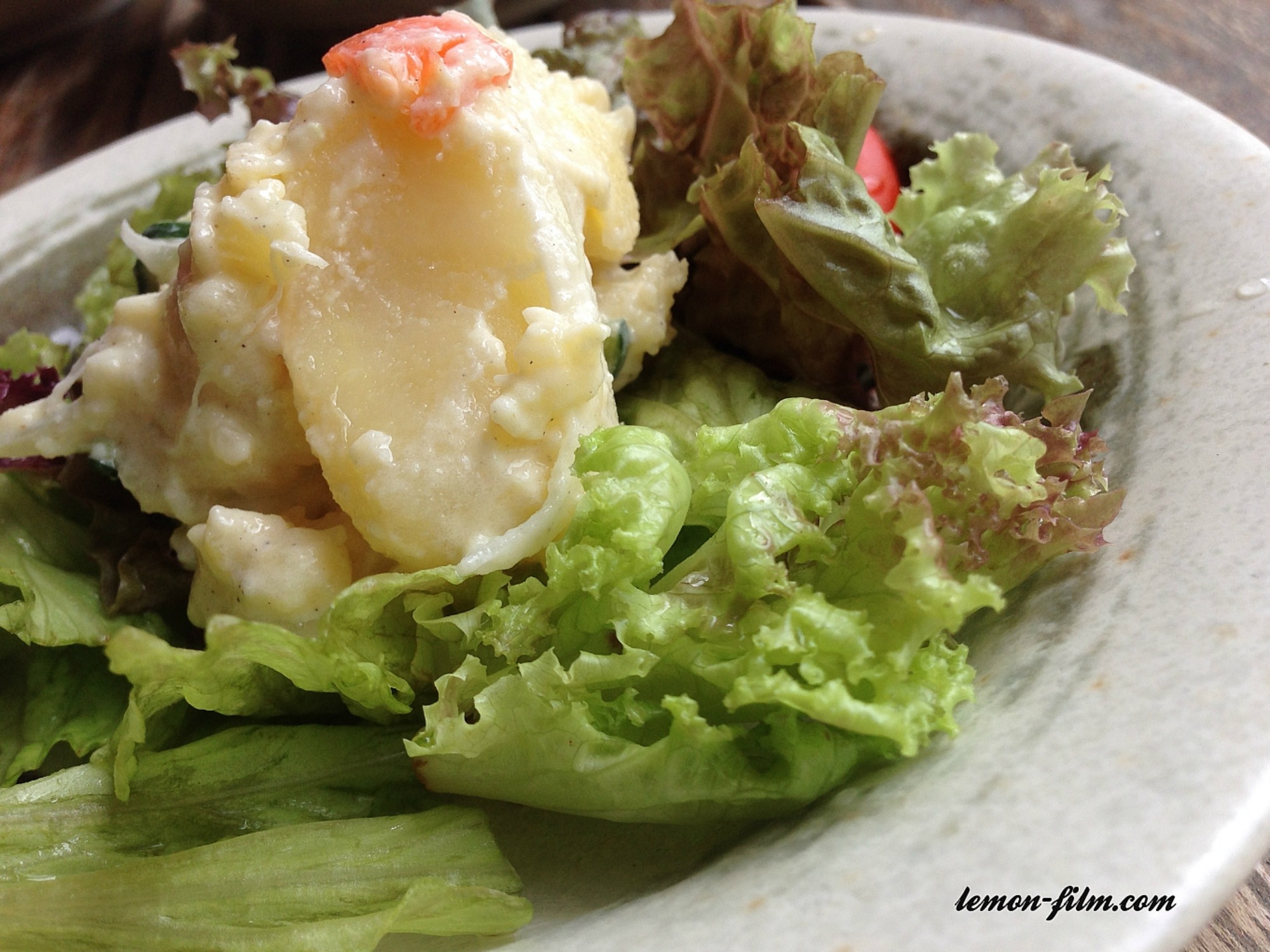 Just in case you have that "greasy" feeling after eating too much fats, have some pickles.

As usual, they have great excellence in their freshness of the salad. I almost got choke by their salad sauce because they have added a colourless and invisible wasabi sauce inside the salad. The potato salad is real mashed up and it taste creamy. Both salads are nice.
Talking about Buta Kakuni Don, that thin layer of fats in the pork belly really melts in your mouth. The braised sauce is sweet and can taste that the sauce has seep well into the pork. Well done chef! This meal cost me $15.30.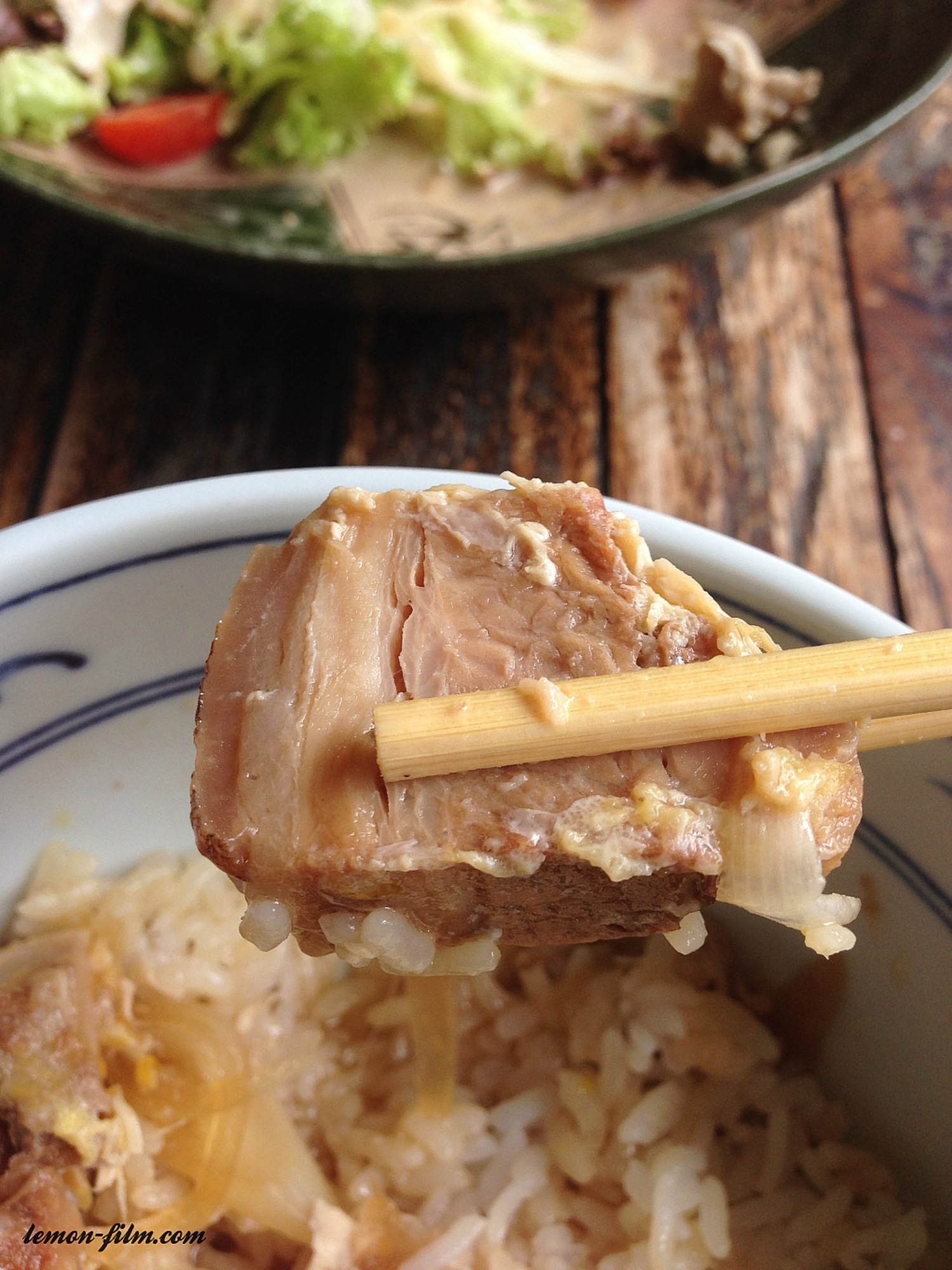 The last set meal I ordered is the Tori Karaage Don. It also came with 2 salads and the miso soup. So what is special of this fried chicken nuggets rice? The layer between the chicken and the fried crispy outside plays an important role. I have eaten this dish many times and some of these layers of the fried chicken are either soggy or too dry. This dish from Tomo Izakaya doesn't makes me feel this way. The chicken nuggets are tender and the layer which I just mentioned about, it feels chewy. This set cost me $12.75.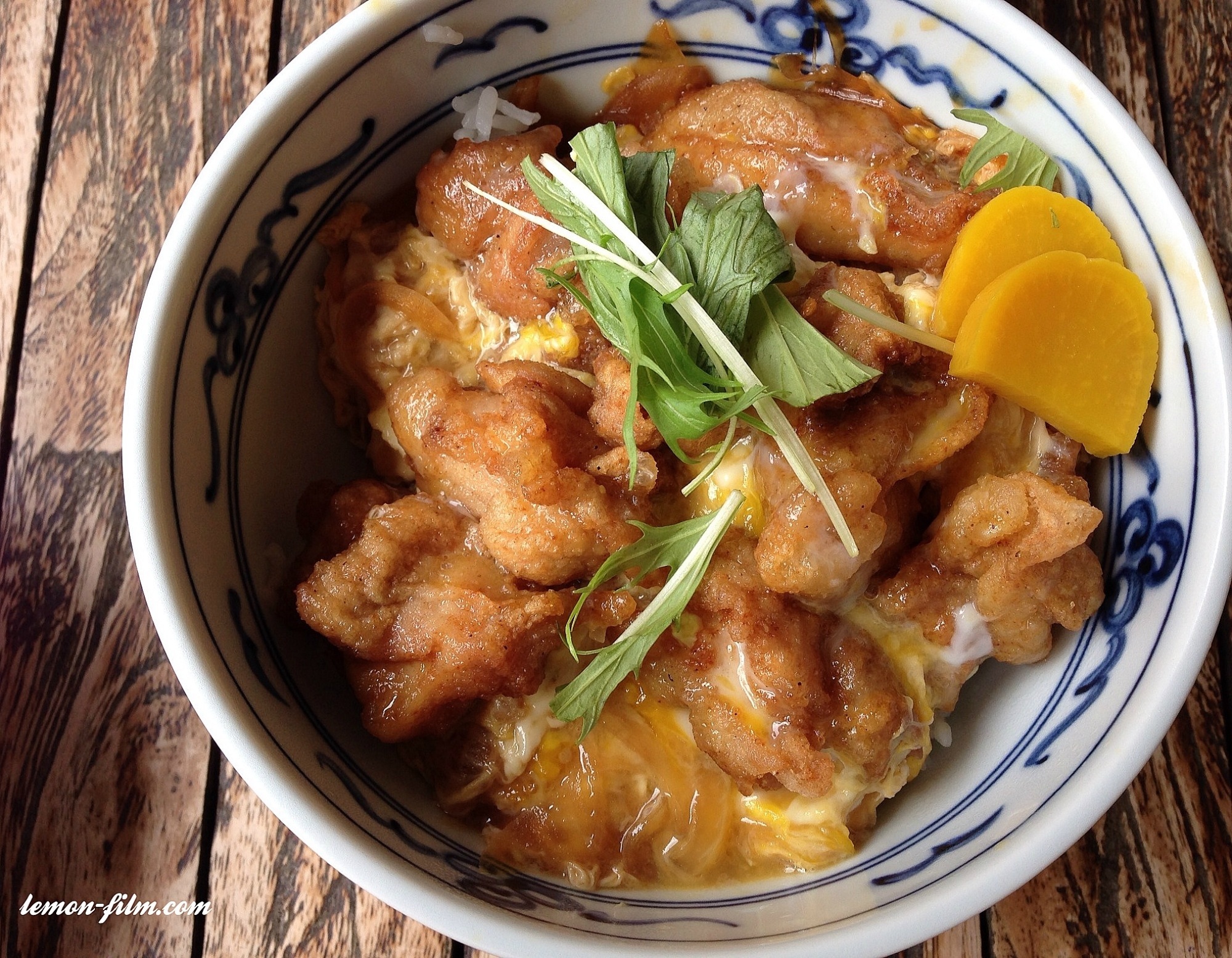 The atmosphere is good and relax. It is typical for Japanese food to be on the steep pricing but it is worth it for good food from Tomo Izakaya. The night time will be better because if you are sitting outside, the night view facing the Merlion and Fullerton Hotel will be fantastic. A great place to hangout. Thanks all for me. Cheers!
A sunny day with clear blue skies. Great for taking paranoma photographs.

Address of my review:
8 Raffles Avenue
#01-09 Esplanade Mall Singapore
Phone: (65) 6333 0012
Opening Hours :
Lunch : 12:00pm to 2.30pm
For Dinner :
Sunday – Thurday: 5:00pm to 11:00pm (last order at 10pm)
Fri, Sat & Eve of PH: 6:00pm to 1:00am (last order at 12am)
Website: http://www.tomoizakaya.com