Along the Tiong Bahru Heritage Trail, the town's famous horse shoe block 78 nested a cafe at the quiet corner of Moh Guan Terrance. With a relatively small signage that stood on the grasses, they called themselves the Flock Cafe. Open at 8:00am daily, early birds can go to this remote cafe to enjoy a hot morning drink and breakfast before the start of the day. Tiong Bahru residents, you got yourself a good cosy spot.
Arriving Flock Cafe with my family in the late morning, the cafe house was not fully packed with guests. With slow pop music playing in the background and cosy orange lightings, this cafe gives a relax ambience. The seatings are comfortable, but the table to table distance could be a little close.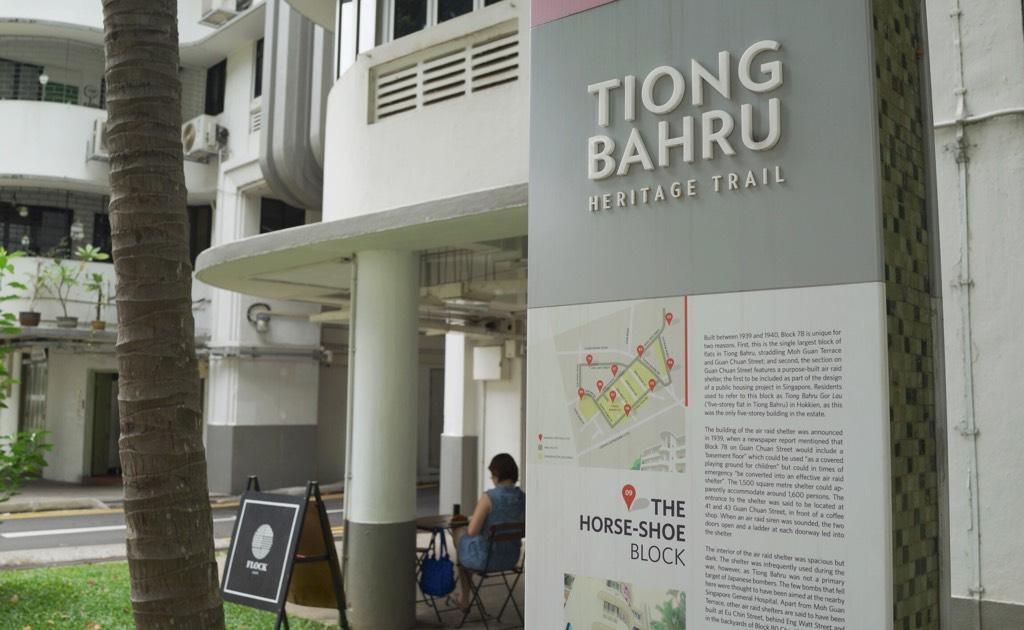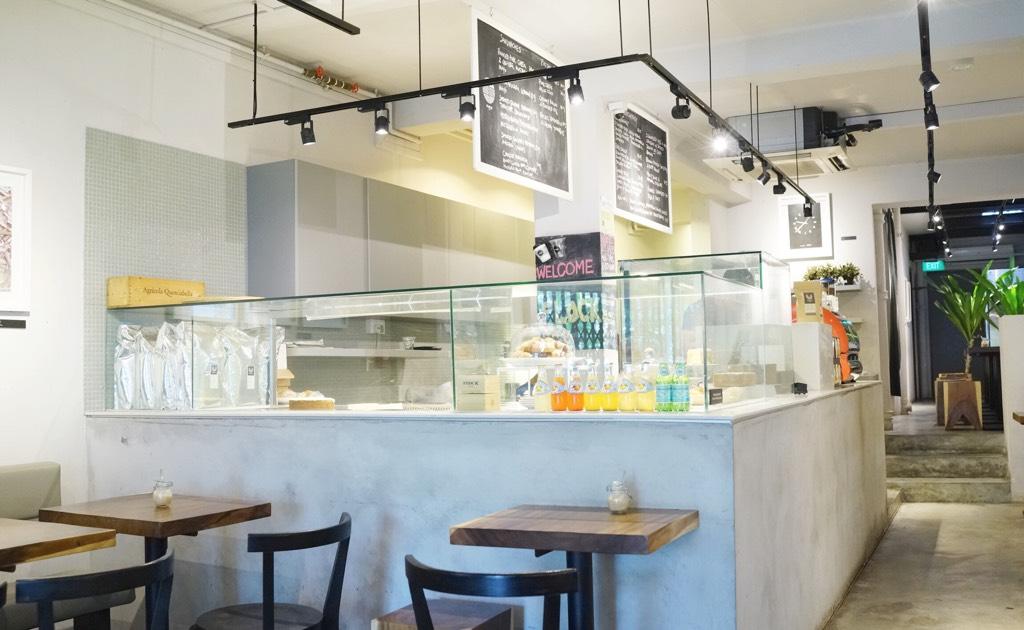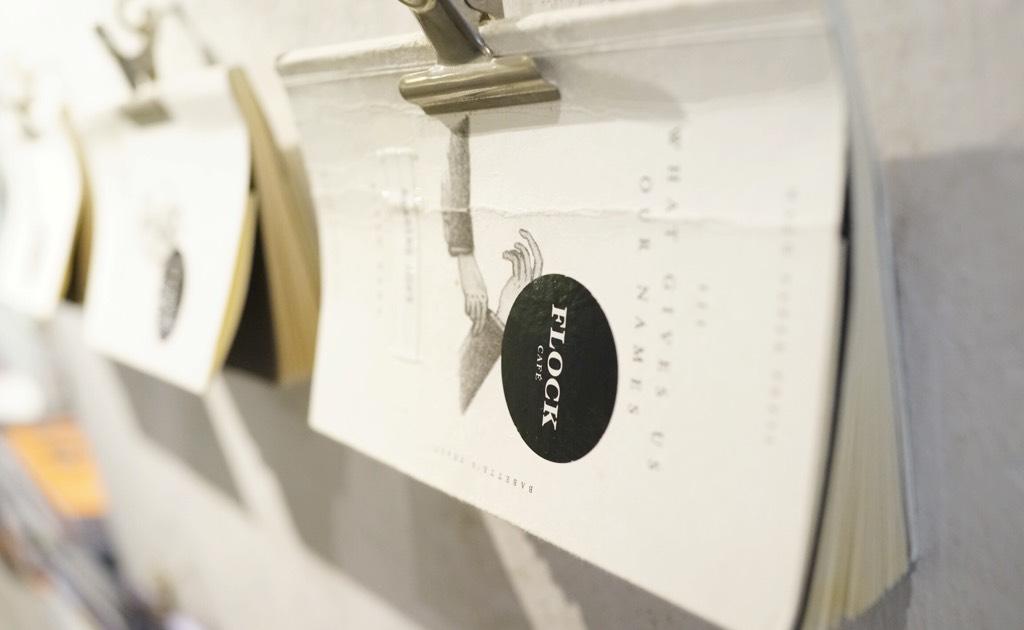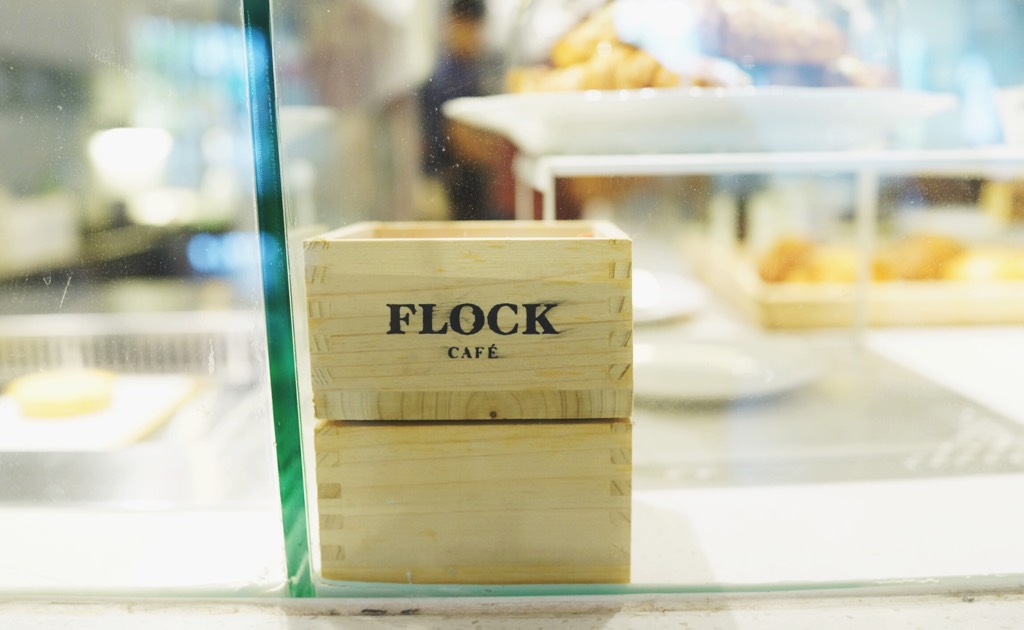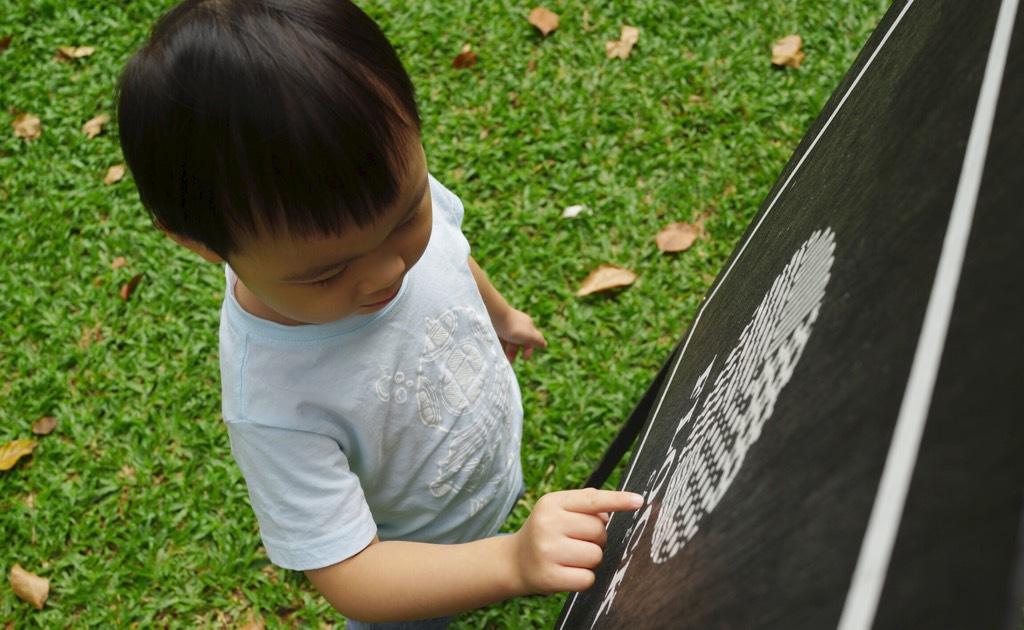 The simple and neat three pages food menu serves All Day Breakfast, sandwiches, pastas, coffee and other beverages. The All Day Breakfast are priced between $7.50 and $21.50 and their coffee beans are from Liberty Coffee.
Serving up first were my two cups of hot Latte ($5.50) and Mocha ($6.00). Both beverages were nicely done. The Latte do not have the acidic aftertaste, but rather an intense bittersweet coffee taste. The Mocha was good, as it was not too sweet.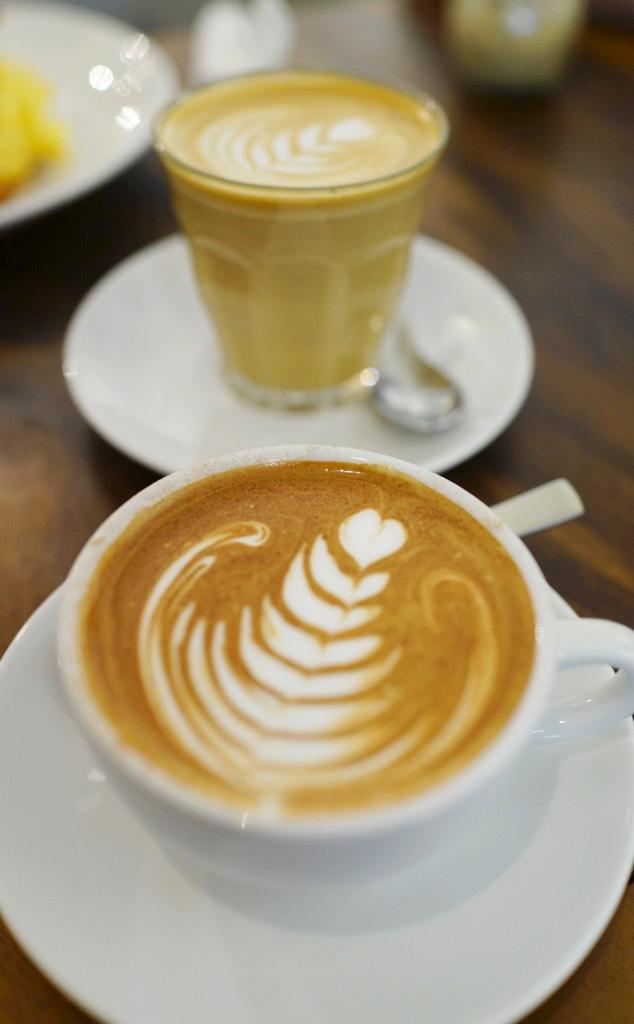 My Scrambled Eggs and Croissant with Crispy Bacon ($14.90) has decent serving size. The croissant tasted buttery and fluffy on the inside, while the small bowl of fresh tomatoes and pickles at the side were crunchy. In general, this All Day Breakfast main is a simple breakfast for everyone.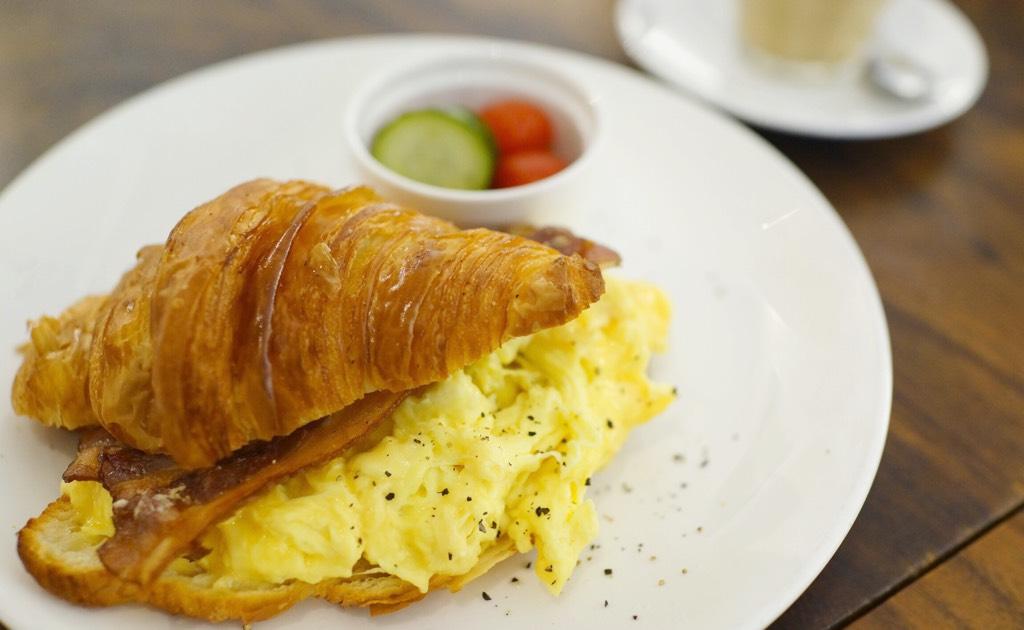 The Prawn, Avocado and Lemon Mayo Sandwich ($13.90) was good and served hot on my plate. The large cooked prawns were cut and nicely pressed between the bread together with chunks of avocados and lemon mayo spread.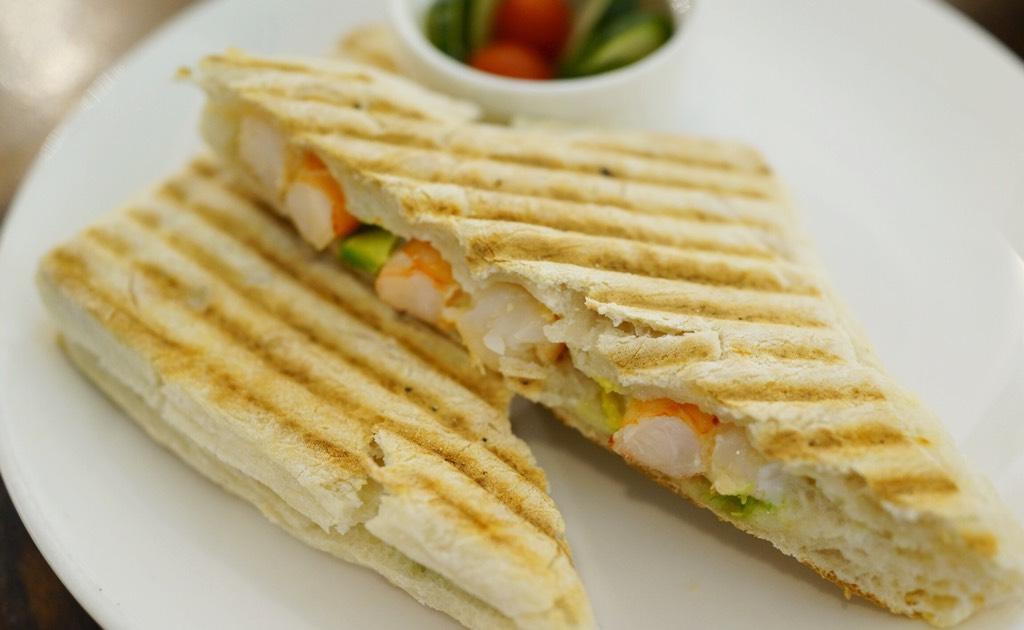 The Flock Cafe at Tiong Bahru heritage trail is a nice and quiet place to get a book to read. After a meal, it is worth checking out the district for some very interesting shops along these heritage trail. Somehow or another, I love the estates in Tiong Bahru.
Address of my visit
Flock Cafe
78 Moh Guan Terrace, #01-25
Tiong Bahru Estate
Singapore 162078
Opening Hours
Monday to Sunday: 8:00am to 6:00pm
Telephone: (65) 6536 3938
Website: http://www.flock.sg