Lately, I have been engrossed with storybooks for children and I am not talking about authors like J.K Rowling and C.S Lewis as their books are not suitable for my boy aged 3 now. I am talking about children's authors who wrote and illustrated lovely books for ages 3 to 7 years old. These authors use our everyday things like animals and trucks and drew them out as cartoon characters in colours. They brought them to life by telling stories about them and every story lies a moral that can be easily understood for the young. Moreover, some of these stories will educate parents in term of a child's psychology.
Cultivating reading habits for the young is important as it allows their imagination and creativity to grow. By learning how to read by themselves, they will gain confidence and speak better. This is part of the growing up phase of a child.
In this post, I will share with you five awesome authors and their books are well-kept in my boy's collection. Why I say these authors are awesome because through their books, I understand my boy's little world and I can create a bedtime story from nowhere. My boy will come to me and say, "Papa, tell me a story please."
Here are the books which are worthy to be collected in your child's library too.
Up And Down & The Way Back Home By Oliver Jeffers
The similarity between Up And Down and The Way Back Home by Oliver Jeffers is the spirit of friendship. Nicely drawn in sketched-like cartoons, Up And Down is a story about a boy and a penguin, who the boy did several attempts to make the penguin fly. During a circus performance, the penguin took flight by using a cannon. While flying in the mid-air, the penguin felt lonely and hope the boy could make it on time to catch hold of it before it lands. Finally, the boy grabbed hold of the penguin, saving it from crashing.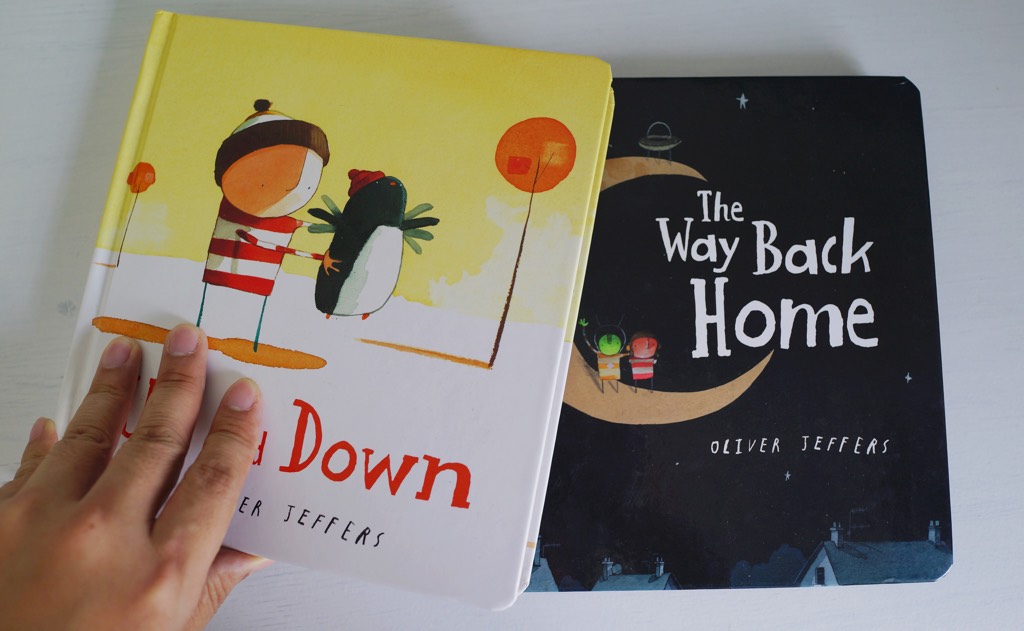 The Way Back Home is about a boy who found a single propeller aeroplane in his closet (a good imagination!). Like any adventurers, the boy took flight and crashed onto the Moon. In the dark space, the boy met a Martian, whom his spaceship crashed onto the Moon too. They started to fix their vehicles so that they can travel back home together. The Martian then gave the boy a walkie talkie so that they can keep in touch.
Infused with simple story plots, Oliver Jeffers delivers cute cartoon characters about friendships. The adventurous stories of the boy create a room of imagination for the child and teaches the important lesson of helping and taking care of one another.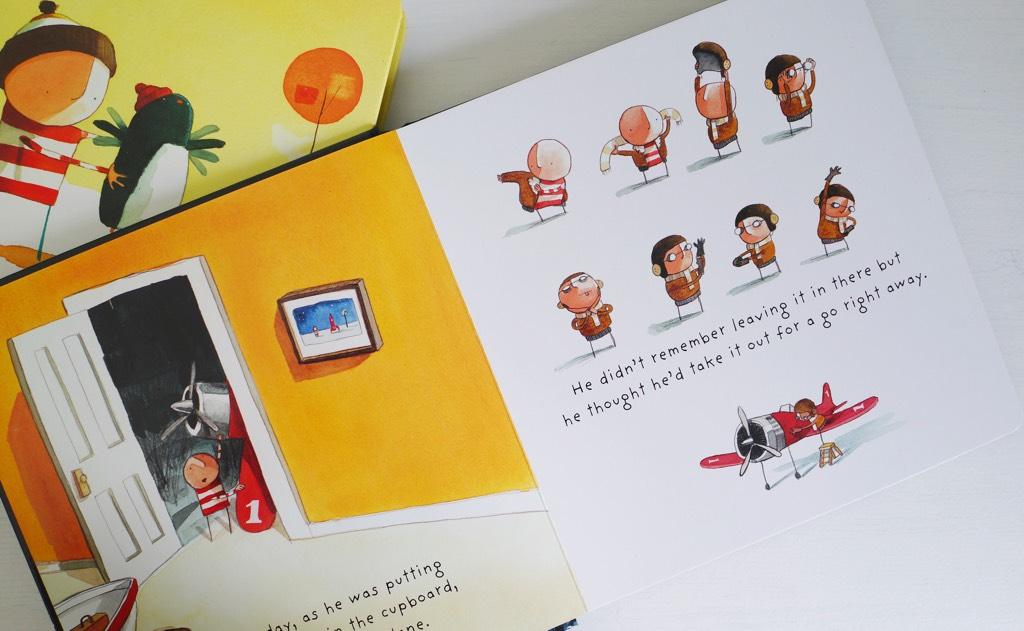 Little Blue Truck by Alice Schertle
"Beep! Beep! Beep!" is what this little blue pickup truck always says in this book called Little Blue Truck by Alice Schertle. Driving around the country side, Blue will pick up all the farm animals he sees along the road. Besides the farm animals and Blue, there is another character who is very rude known as the Dump Truck.
One day, the Dump Truck got stucked in the mud. The farm animals don't want to help it get out of the mud, but Blue offers help. Unfortunately, Blue got stucked in the mud too. The farm animals then helped to get Blue and the Dump Truck out of the mud.
This is a well-written book which every phases rhymes. The descriptive words used in this book is easy to read for children age 3 years old and above. The "Little Blue Truck" primarily teaches the child on helping people, but do not expect any rewards back. With no expectations, you can be much happier.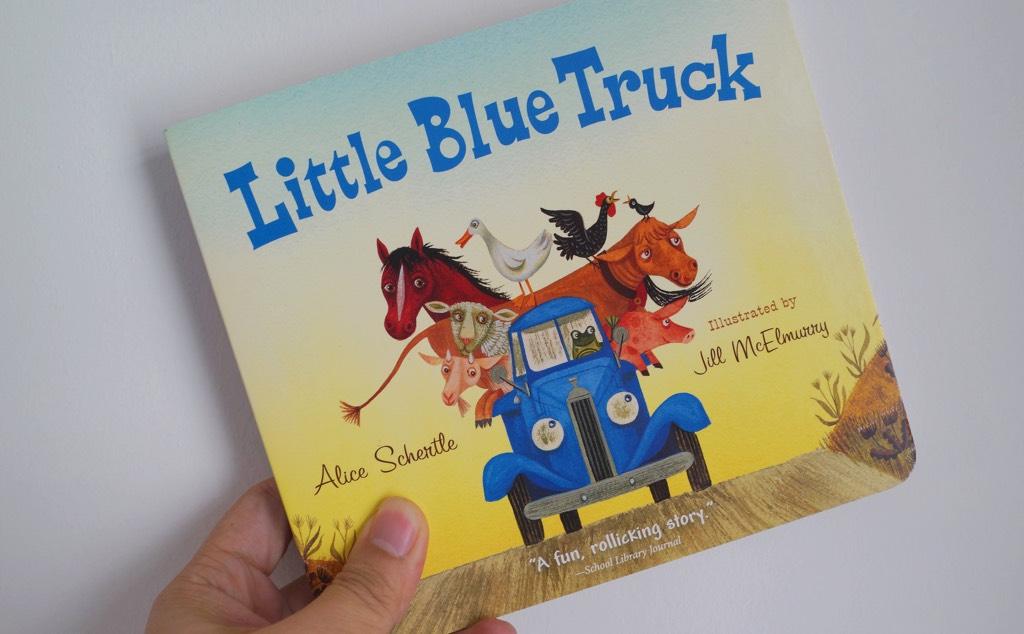 "I'm Not …" series by Jonathan Allen
The "I'm Not …" series by Jonathan Allen are a series of hardcover books about an indecisive and stubborn Little Owl. These series include "I'm Not Sleepy!", "I'm Not Cute!" and "I'm Not Scared!". When a child is stubborn, it is good to read these stories to them during bedtime.
When my boy doesn't want to sleep during bedtime and only wants to play his toys, "I'm Not Sleepy!" comes in handy. This story will be told to him about a stubborn Little Owl who doesn't want to sleep, despite he is tired. When Papa Owl starts hugging Little Owl to sleep, Little Owl then starts to realize that he is tired.
Jonathan Allen has used Mama Owl and Papa Owl as an illustration to guide Little Owl's behavior. These book series focus on teaching the child about self realizations. The choice of easy words used sure gains a child's reading confidence level. The thick and chunky cardboard pages made these books more durable to wear and tear.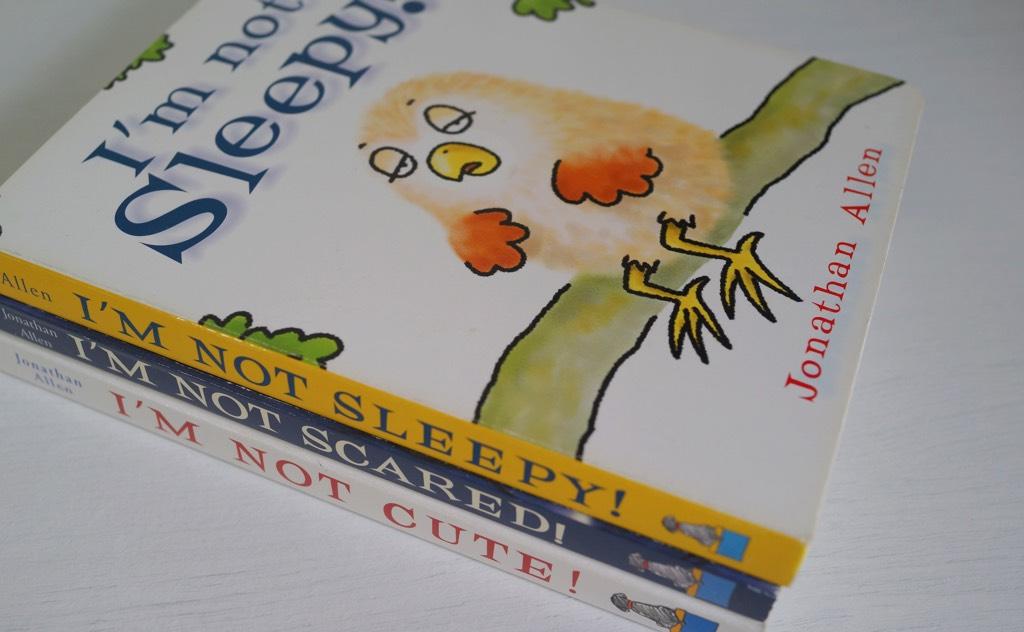 "When I'm Feeling …" series by Trace Moroney
Like the "I'm Not …" series, the "When I'm Feeling …" series by Trace Moroney looks deeper into handling emotions of a child such as anger, sadness, kindness and fear. Trace Moroney teaches not just children, but parents too, by illustrating stories of a bunny with "touch and feel" effects in these series. She will begin by sharing in her stories on what causes emotions, how emotions will affect us and how to control emotions.
The stories created are warm and sweet. At the end of the book, Trace Moroney will give the parents great tips on handling the child's emotions, making things less complicated.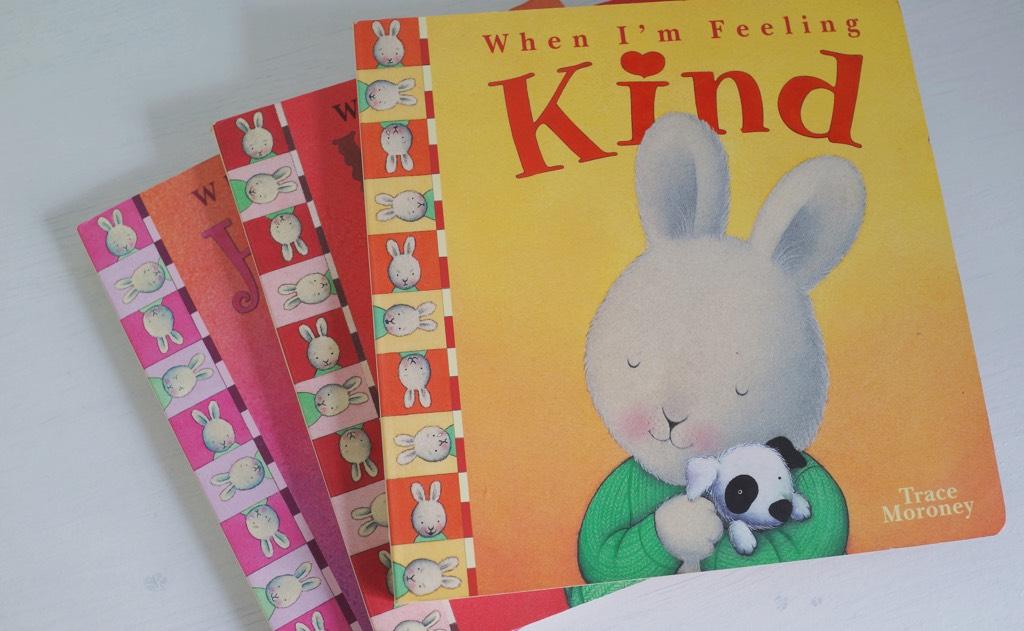 Rory the Dinosaur: Me and My Dad by Liz Climo
Drawn in adorable comic characters with plenty of white spaces, this children's book is about two dinosaurs, Rory and his Dad. Rory is an adventurous little dinosaur who lives on an island with his Dad. One day, Rory's father needs some quiet time alone so Rory set off for his own adventure quests. Without Rory's notice, his Dad is there all the time during his expeditions, hiding and building up Rory's confidence when he met obstacles. At the end of the story, Rory was very excited and he went back home to share his stories with his "muddy and tired-looking" Dad.
As a Dad blogger, this is the best father and son book I ever read to my boy. With it's simple story plot, this book aims to teach a child on the love of parents.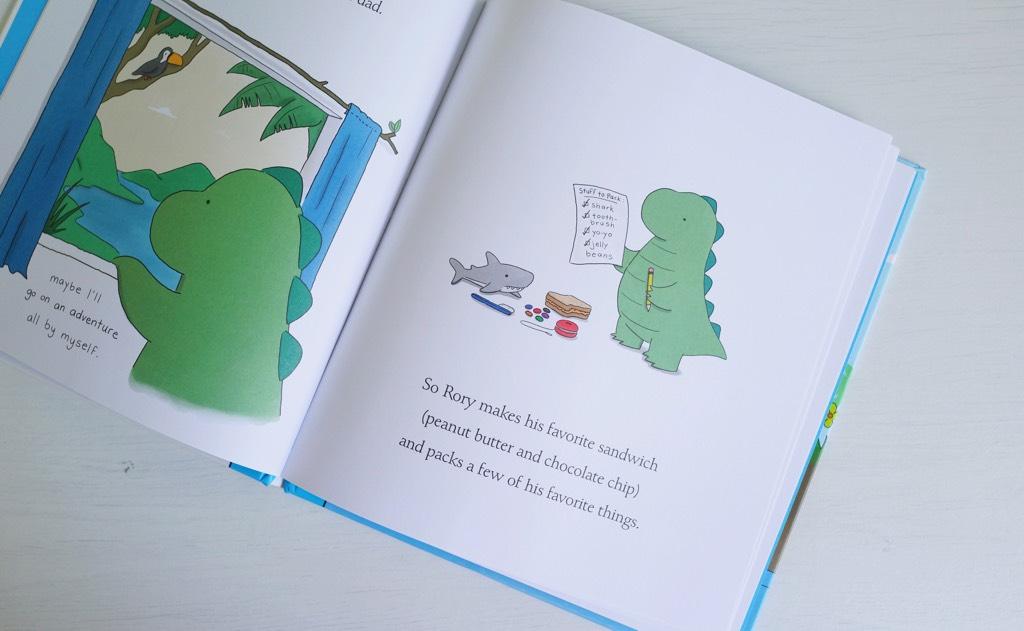 These are the five authors which I love as their stories are simple with adorable illustrations. If you have your favorite authors, feel free to leave your comments below. Thanks for reading.