Dakota Crescent is a charming small district located opposite the famous Old Airport Road Food Centre. With many low rise housing estates that are built during the 1950s, Dakota Crescent is one of Singapore's oldest district and will be vacated by the end of 2016 for new residences developments.
There are two iconic places in this district which I would like to bring my family to, the Tian Kee & Co Cafe and a vintage playground which was built up from concrete and surrounded by sands. So, here goes my family morning in Dakota Crescent.
Situated in Block 12, Tian Kee & Co was once a provision shop manned by Mr and Mrs Lim that sells cheap tidbits in Dakota Crescent. Now, it has transformed into a cafe with nostalgic settings.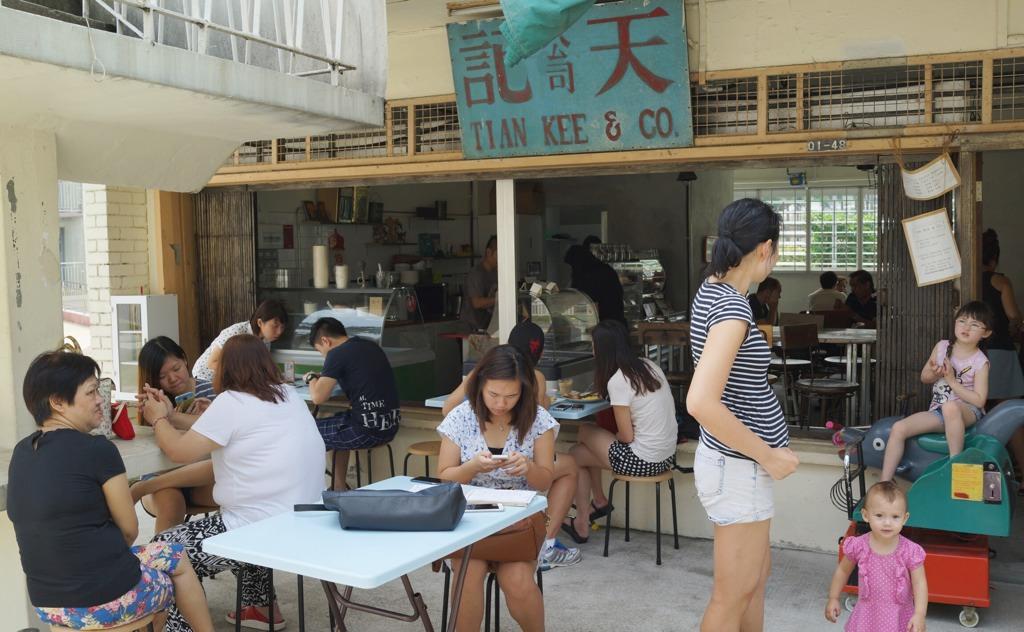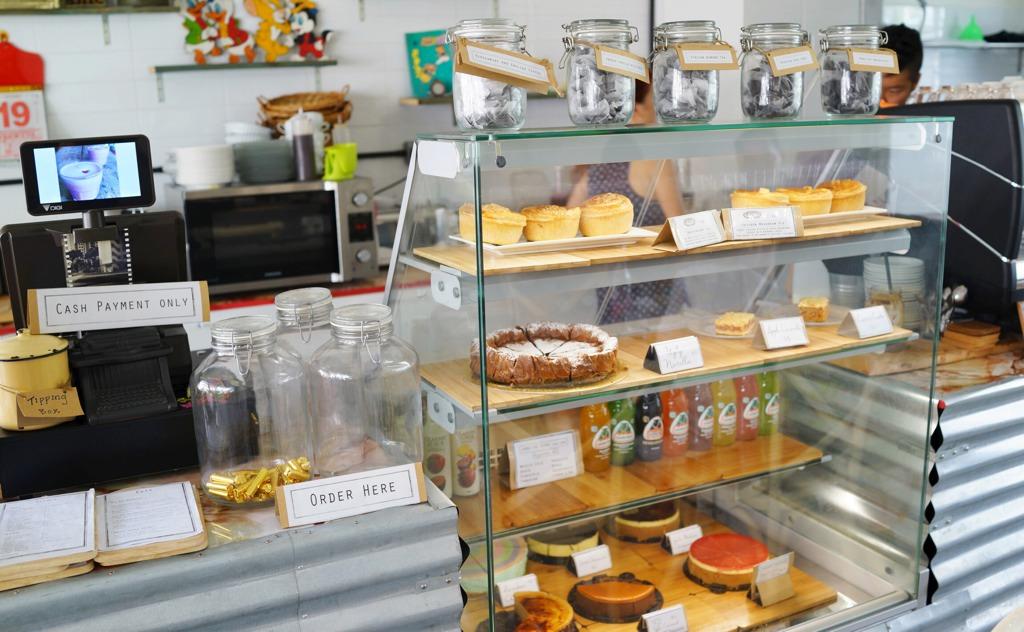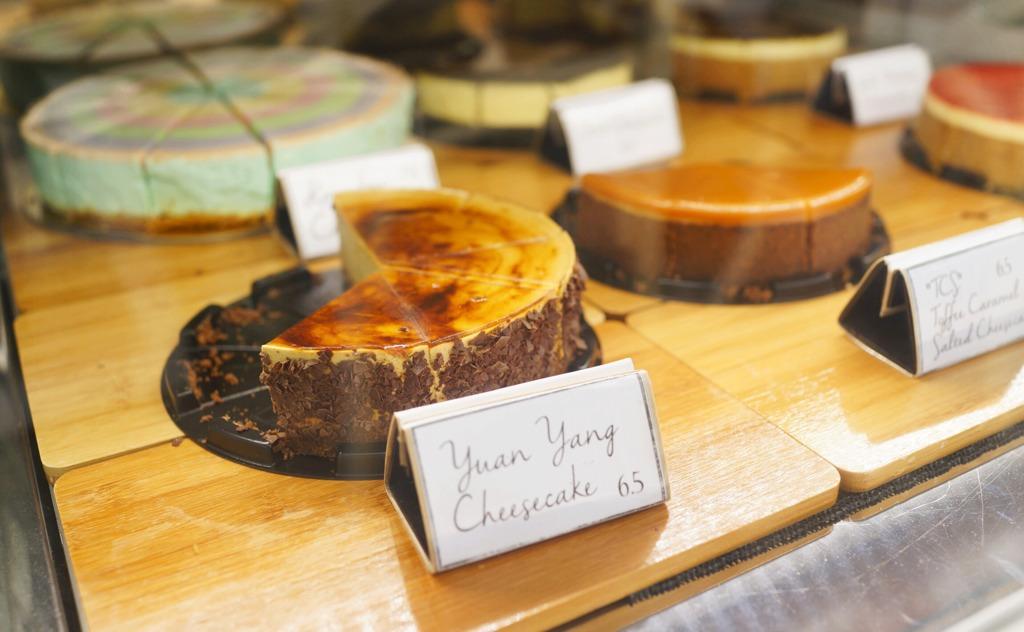 Tian Kee & Co serves up to five different choices of All Day Breakfast sets such as Pancakes ($4.90), Half Breakfast Set ($7.90) and Tian Kee Eggs Royale ($14.90). This cafe also serves Smoked Salmon Salad ($14.90), soups that are priced from $8.90 to $9.90, Lasagne ($14.90) and pies such as Chicken Mushroom Pie ($7.90) and American Beef Pie ($7.90).
This cafe served special in-house beverages such as Hot Pink Lady ($5.00) which is actually rose syrup with steamed fresh milk, Hot Snag ($5.50) which is the combination of Hot Pink Lady and double Ristretto and Nuts About U ($5.50) which is made up of Nutella and fresh steamed milk creatively.
Nicely done was the Latte ($5.00) which the top layer of fresh steamed milk has a strong bitter taste of coffee beans, while the bottom layer of the coffee was smooth and creamy.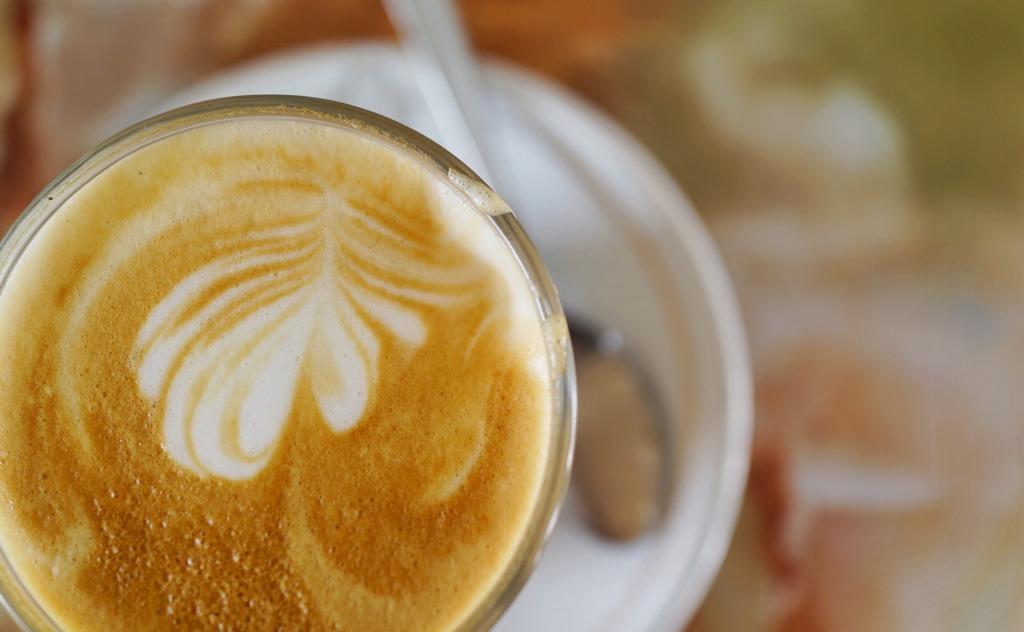 With my cup of Long Black ($4.00) flowed out and spilled onto the porcelain saucer during served, my cup of black coffee looks like a typical "kopi-o" from a coffee house back in the old days.
The Tian Kee Eggs Beauregard ($14.90) was served with fresh salad and it is made up of old muffin bread topped with slices of ham and two sunny side up eggs. I have to admit it that the cheese sauce drizzled was nice.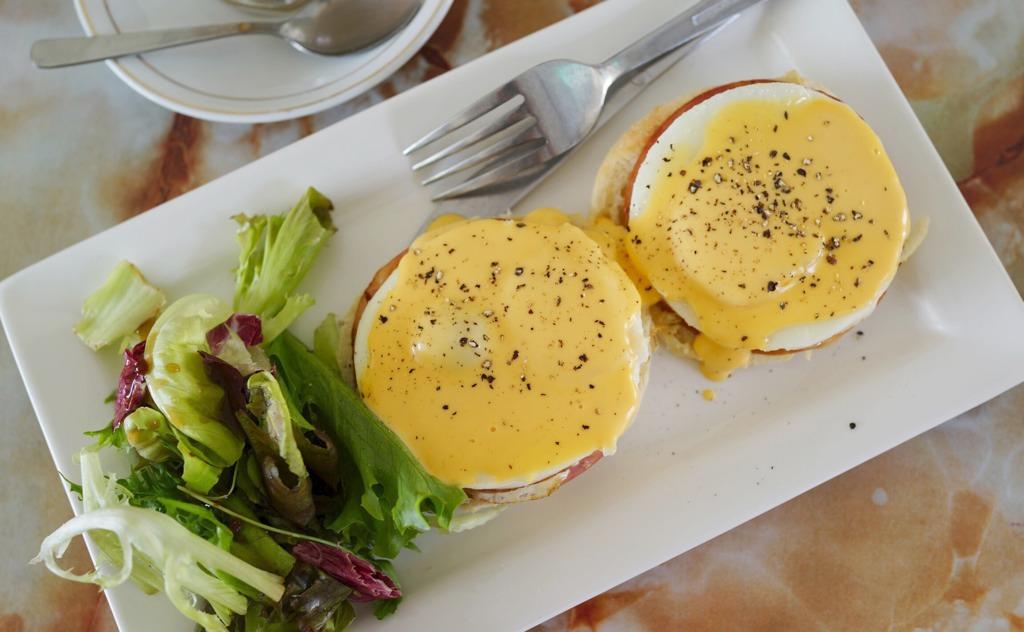 The Full Breakfast Set ($14.90) was served with scrambled eggs with truffle oil, slices of pan-fried bacon, two chipolata chicken sausages, a cup of baked beans and toasted walnut bread.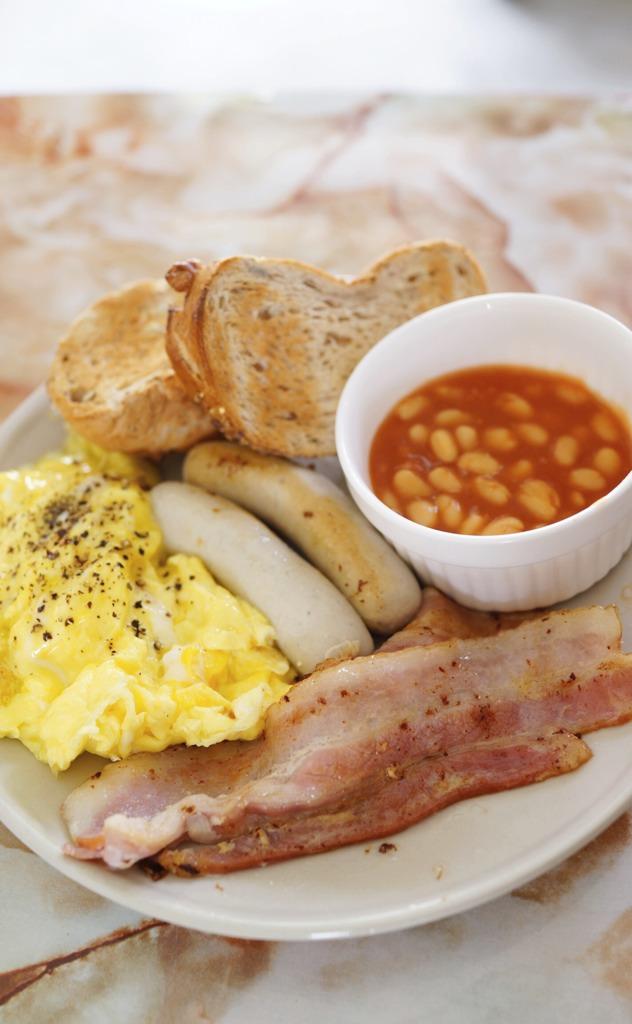 Dropping off Mountbatten MRT station of the Circle Line, walking to Tian Kee & Co takes about five minutes of walk from exit B. This cosy little cafe could probably host up to twenty customers and the ambience of Tian Kee & Co makes me feel like it is a centric neighborhood cafe that people will gather and enjoy time together. The taste of my breakfast mains were average and the pricing is on the high side despite there is no service charge and GST.
Located opposite of Tian Kee & Co and near to block 22, there is an old fashioned playground that comes in handy for the children to play after a meal. Bringing my boy to this sand-filled, instead of rubber flooring playground, he really hates the sand when it gets into his shoes. Yet, he do enjoy climbing up those narrow steps, looked down from the top and enjoy the concrete rough surface slides.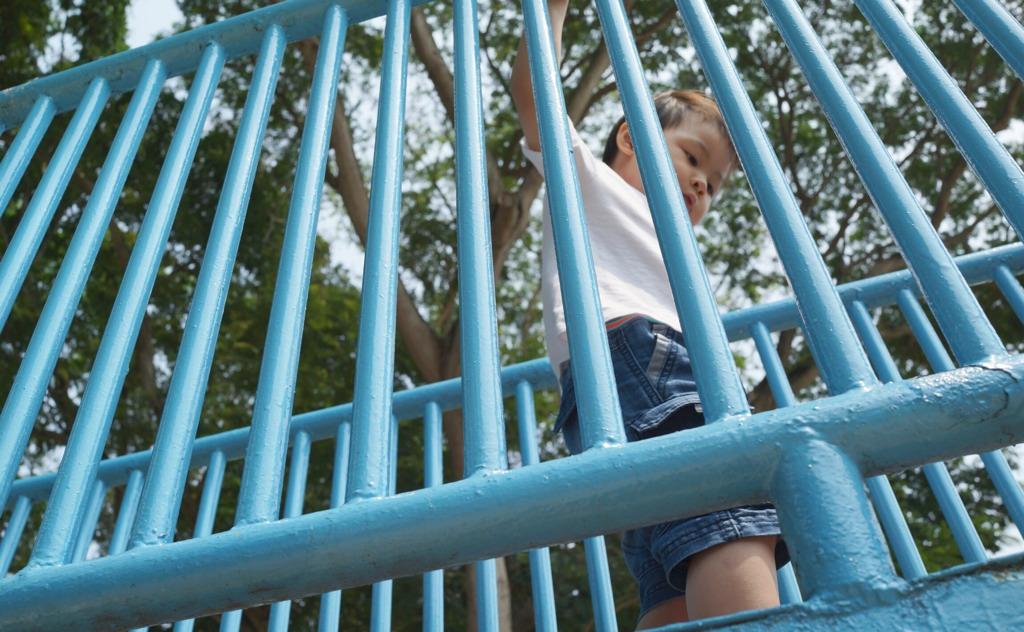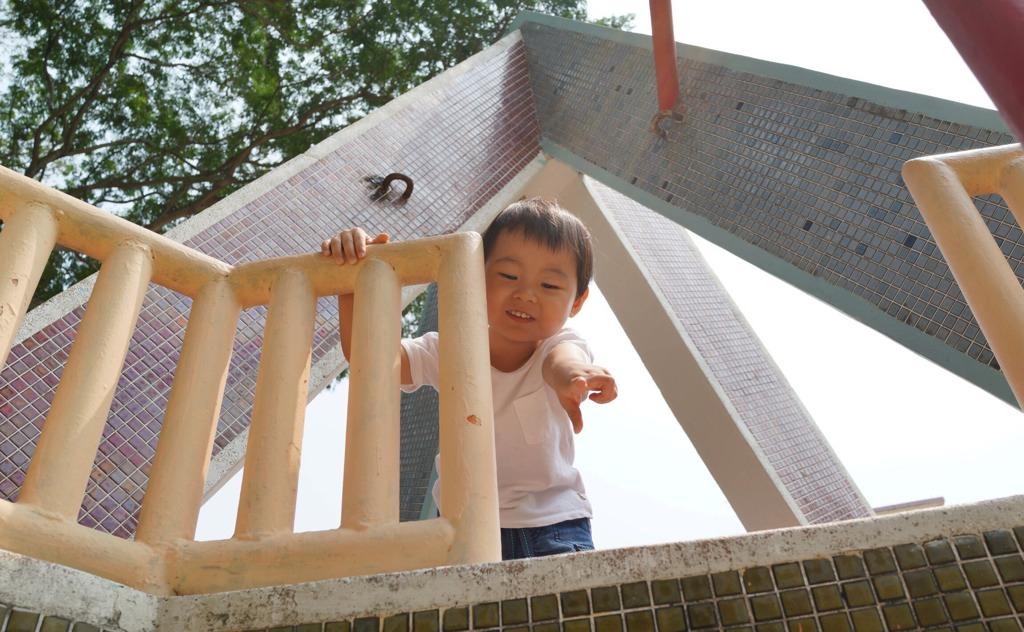 Going to this playground does brings back a lot of my childhood memories. As I climbed up and looked down at the ground, I kept thinking why do I have the guts to jump down from the playground like this back in my younger days.
Address of my visit
Tian Kee & Co
12 Dakota Crescent, #01-48
Singapore 390012
Opening Hours
Tuesday to Thursday: 12:00pm to 7:00pm
Friday: 12:00pm to 9:00pm
Saturday: 10:00am to 9:00pm
Sunday: 10:00am to 8:00pm
Telephone: (65) 6344 8527
Website: https://www.facebook.com/tiankeedakotacrescent