Viewing the Singapore's iconic scenery on the rooftop, sipping iced cold glasses of cocktails drinks and enjoying the sweet and savory small bites made my Saturday's evening different. Organized by The Entertainer and dining in Kinki Japanese restaurant located in Custom House at Collyer Quay, I was invited to this event by Rachel from Alvinology and Jeanne from The Entertainer to enjoy this wonderful evening from 6pm to 8pm.
Taking the lift up to the rooftop, the open concept dining area has a bar counter and a DJ music station, where groovy and upbeat music are played to make the whole ambiance cheerful. This modern and friendly rooftop area is able to accommodate 60 people comfortably.
"Do continue to read on this post, where I will give you an exclusive one-for-one deal from The Entertainer app on your smartphone at a special discounted rate."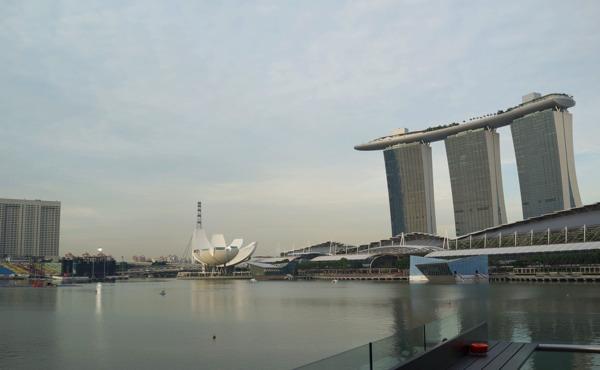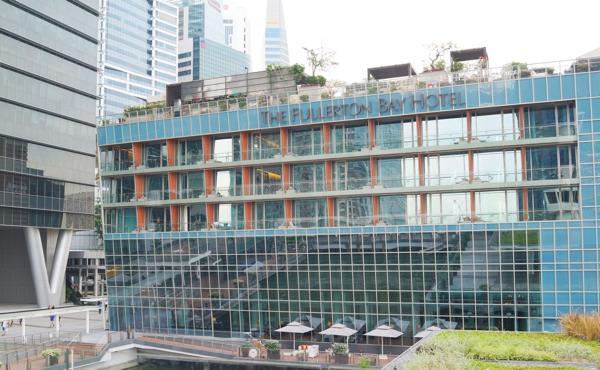 Serving first was two glasses of cocktail drinks by Kinki, namely the Belvedere Citrus Summer and Belvedere Sunkiss. The Belvedere Citrus Summer is topped with slices of lemon and lime, giving not a sour taste but a refreshing drinking experience. The Belvedere Sunkiss is topped with a slice of orange. This cocktail tasted sweet with a bitter alcoholic aftertaste lingering on my throat. Both cocktail drinks are fruity and delicious, and they made me "blushed".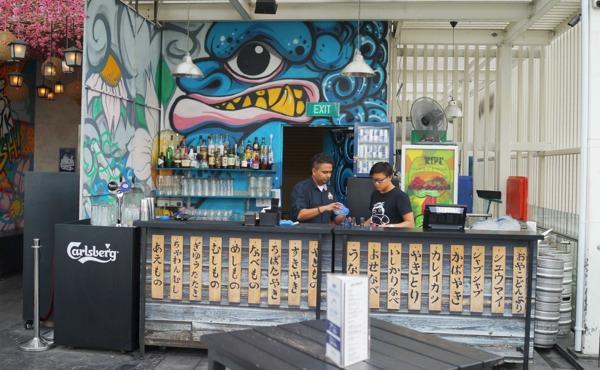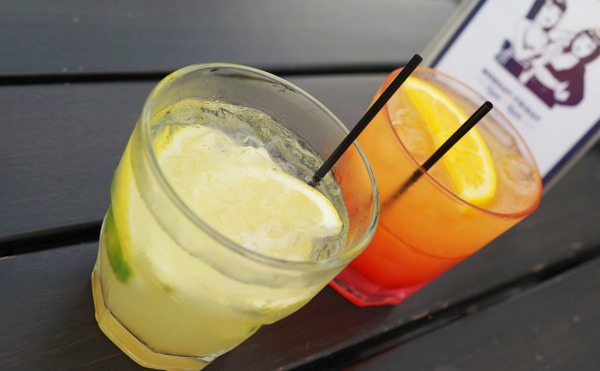 The first small bite that I had was the Sweet Tomato Tartlet. Popping it into my mouth, it is hard to resist this red, sweet and juicy tomato tart with a slight truffle taste.
Stuffed in a mini sweet biscuit cone, small bits of raw salmon is marinated with spicy and creamy sesame sauce, followed by topping it with fresh onions. Hence, this canapé is name Spicy Salmon.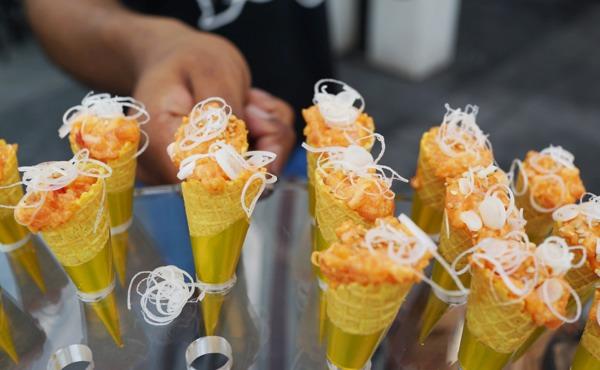 This is my favorite bites during the event, the Marinated Scallop with Unagi sauce. With each scallop wrapped with a green leaf, the scallop tasted sweet and gives a chewy mouthfeel.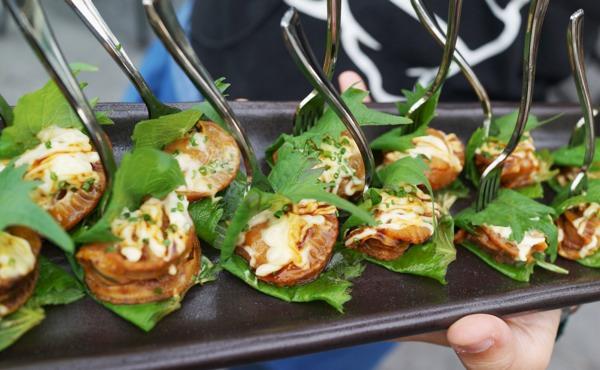 A little closer look of the Marinated Scallop with Unagi sauce.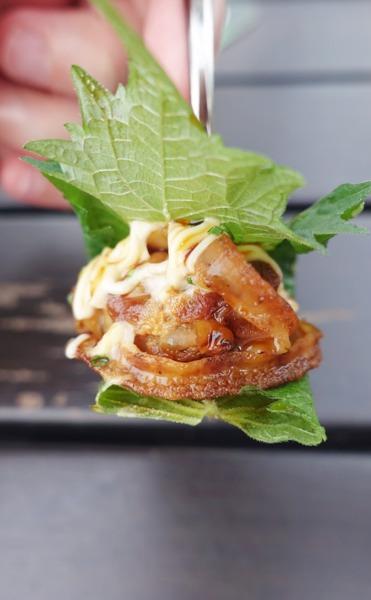 Exclusive One-For-One Deal From The Entertainer For Lemon-Film.com Readers
So, do you want to enjoy great one-for-one lifestyle deals such as dining, fashion and travel at great savings all year round? Then, start downloading the free Entertainer Singapore app from the Apple App Store and Google Play Store and browse through more than 770 stores in Singapore.
These 770 stores include Ben & Jerry's, Hard Rock Cafe Singapore, Lola's Cafe, Penny University, Toby's Estate and Banyan Tree Bangkok.
The Entertainer app's user interface is simple and friendly. Just browse or search through on what you like, tap and redeem. Each merchant has three available one-for-one vouchers, therefore you can visit your favorite stores more than just once with your family and friends. No worries about printing of proof-of-purchase.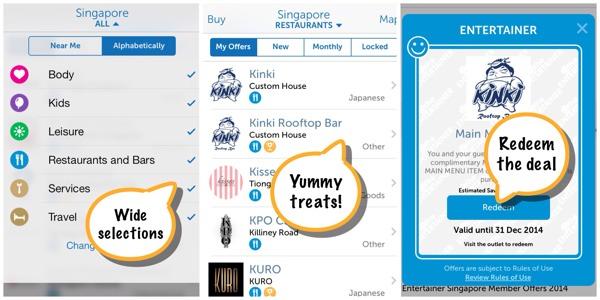 For my readers, this is the special deal. Instead of paying the usual price of $19 SGD for one month, I am giving you a discount price of $15 SGD. All you need is to enter my unique code lemonfilm and this discount code will expire on 31 July.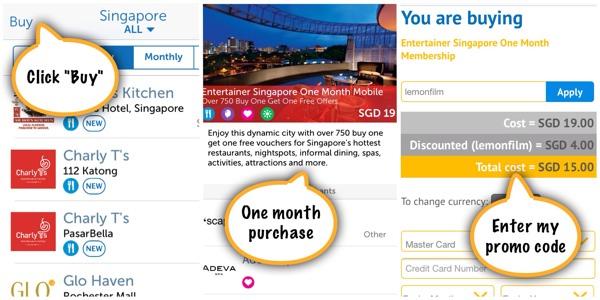 Alternatively, to download The Entertainer app for one month usage, you can also go to this link: https://www.theentertainerme.com/trysgfor19/
After your one month membership, you can simply choose to upgrade to the full product for at a price of $76 SGD, allowing you to keep redeeming your offers until 30th December 2014.
Wait as there's more for my readers in lemon-film.com. For the month of July, The Entertainer members are entitled to unlimited one-for-one Belvedere cocktails when a voucher for a main menu is used at the Kinki Rooftop Bar.
Feel free to follow The Entertainer for updates on:
Twitter: @EntertainerAsia
Instagram: the_entertainer241
Address of my visit
Kinki Rooftop Bar
70 Collyer Quay #02-02
Customs House
Singapore 049323
Opening Hours
Monday to Thursday: 5:00pm to 12:00am (Last order at 11:30pm)
Fridays & Saturdays: 5:00pm till late
Telephone: (65) 6533 3471
Website: http://www.kinki.com.sg