When I got my first credit card more than 8 years ago, it was all about accumulating points or perks in my credit account. In a nutshell, the more I use my credit card, the more points I will earn and the more products or services I can redeem on the bank's website. Back then, these points are valid only for a year. After which, I have to start accumulating my points from scratch again. Ouch! That hurts.
Today, many credit cards offers cash backs for their customers instead of points. With cash backs as high as 6% for their participating merchants, customers can use these rebates to offset their monthly credit card bills. As online shopping gets more and more popular these days due to the high convenience, banks has also offered high cash backs of 3% for every online transactions. Come to think about it, how about those people who are only qualified for those $500 limit credit cards that rarely offers great cash backs?
Cash Backs Made Simple For Everybody
As a full time working Dad, I love online shopping because it saves a lot of my time. It will be even better if I can just browse one website with lots of familiar brands that sells what I need to purchase with high cash backs. Sound too good to be true? Well, here comes the good news which I would like to share with you.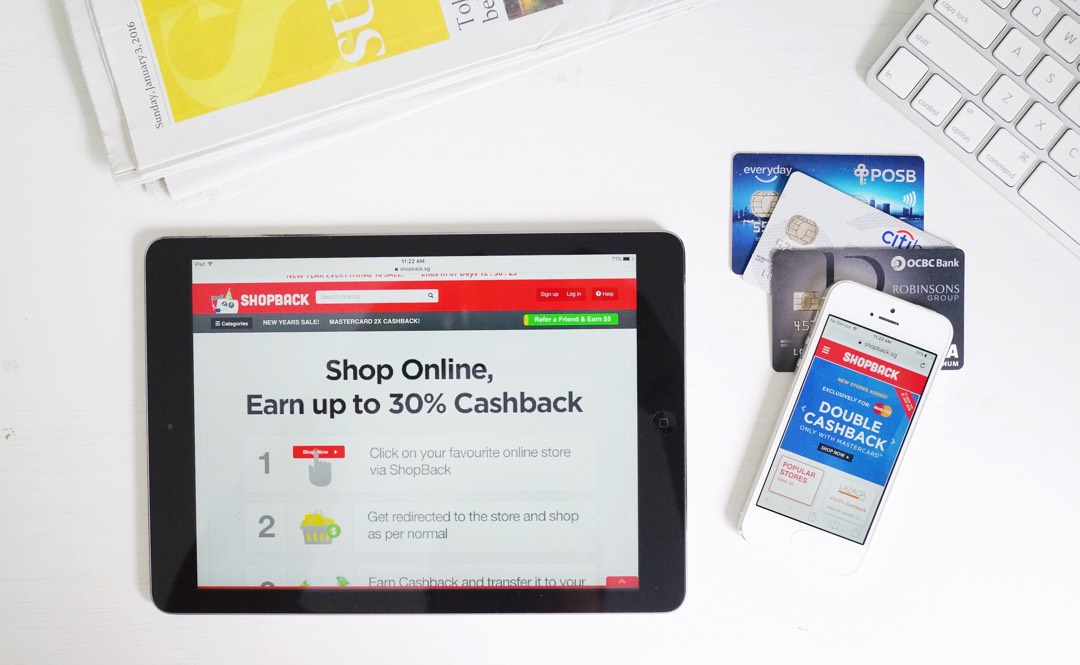 Recently while googling for some great saving deals, I have bumped onto this website called Shopback.sg. With over 300 renowned international and local brands, ShopBack is like a one-stop online shopping site which makes you feel like you are getting paid to shop with them. You can also shop with coupons through Shopback's website and save.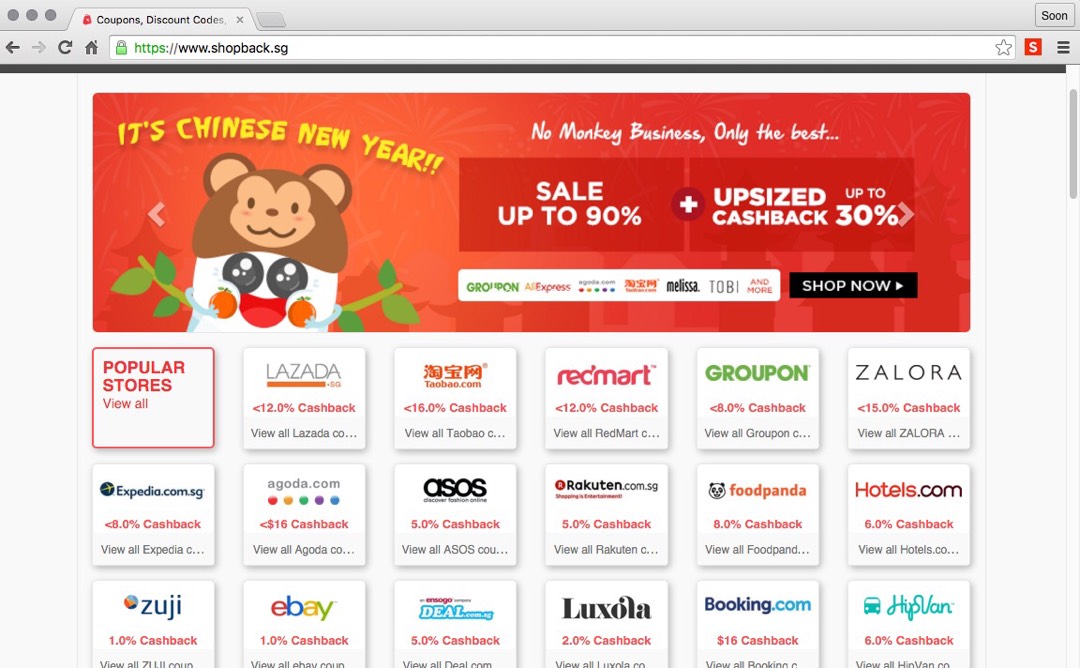 What I like about this website is it is well-categorized, easy to navigate and has a responsive design. I am surprised to see cash backs as high as 12% for Redmart and my favourite Foodpanda is offering up to 8% of cash back. There are many food deals with ShopBack which you can grab them. The best part is I don't need to wait till end of the month to get my cash backs. Right in my ShopBack account, I can get my cash back within 48 hours. After which, I can withdraw it into any local banks like DBS Bank, OCBC Bank, UOB and even PayPal. You may also purchase with RedMart coupon codes and use voucher codes for FoodPanda orders for more savings.
Looking for a high cash back online shopping experience? Try ShopBack today.
Click To Tweet
Online Shopping Made Easy With Plugins
Besides all these great savings, Shopback has a plugin that can be installed into Safari or Chrome browsers. You don't need to go back to Shopback.sg to check the participating merchants. As long as the plugin detects the participating merchant's website, it will clearly indicate to you it's cash back availability. It is totally hassle-free.
Since the Chinese Lunar New Year is coming, beat the queue by shopping your groceries, electronics, fashion and many other lifestyle products in Shopback.sg. Everyday is Great Singapore Sale with ShopBack.
To learn more about ShopBack, check out their website here.