My wife and me decided to spend our weekends doing bakery. She resisted to use the oven, so she decided to make eggless Tiramisu cake, which I would call it the "oven-less" cake.
Ingredients:
1. Vicenzi Vicenzovo Ladyfingers (12 pieces)
2. Granarolo Mascarpone (250g)
3. Bulla Thicken Cream (150g)
4. Whittingtons Natural Rum Essence (2 tablespoons)
5. Whittingtons Natural Vanilla Essence (2 tablespoons)
6. Hershey's chocolate bar
7. CBTL premium decaf coffee (1/3 cup)
8. 1 teaspoon of sugar
Preparation time: 30 minutes
Ready to be eaten: 4 hours
Directions:
1. Pour the mascarpone, rum and vanilla essence together in a bowl. Whisk them until creamy and smooth. Fold in the cream.
Our ingredients. Besides the CBTL capsule which must be bought at Coffee Bean & Tea Leaf outlets, the rest can be bought at NTUC Fairprice.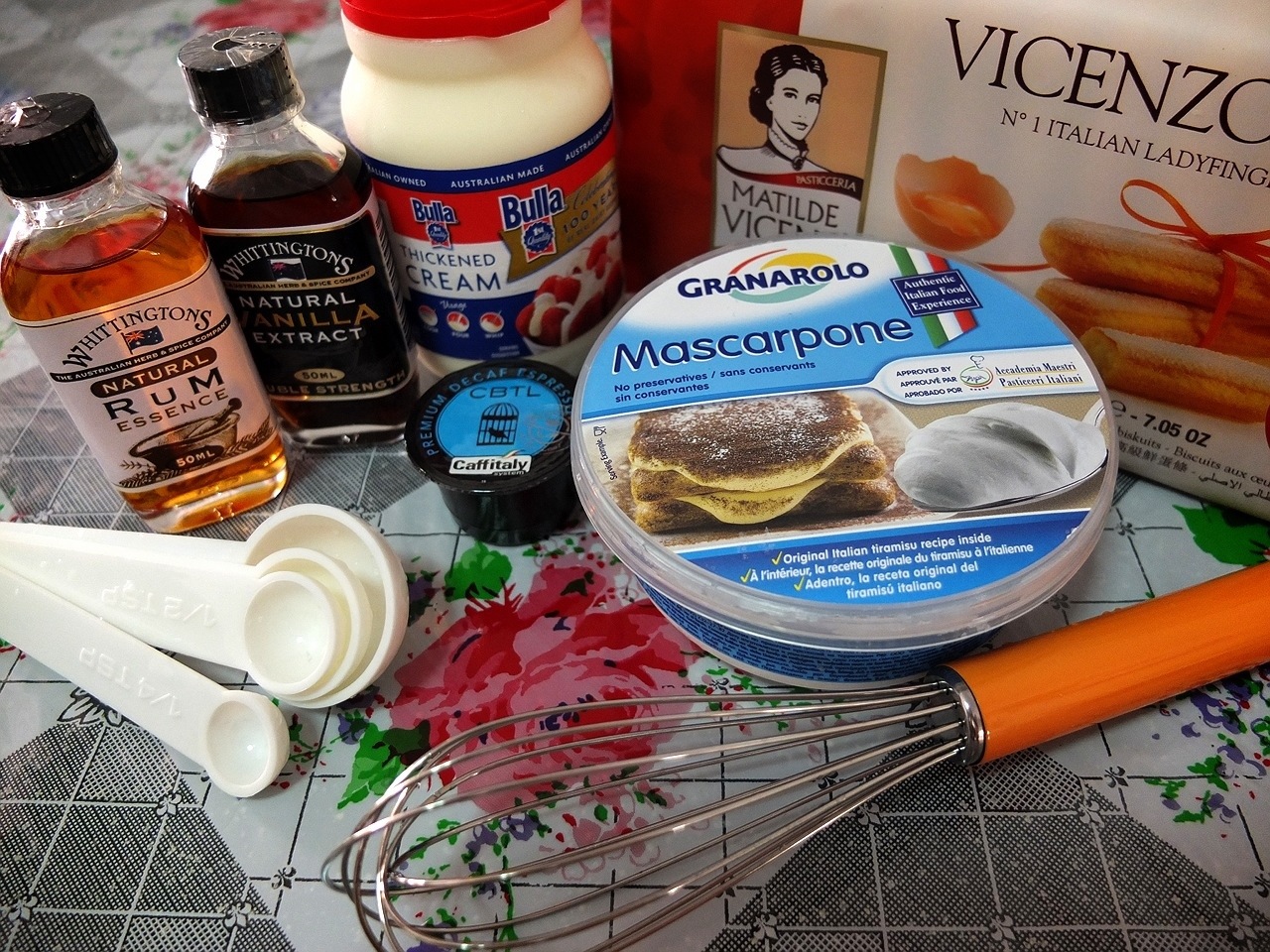 2. Set medium brew for the CBTL premium decaf coffee on the coffee machine. Add a heaped teaspoon of sugar.
3. Brush the 12 pieces of ladyfingers with the coffee.
4. Arrange 6 pieces of ladyfingers at the bottom layer in the bowl and spoon half of the cream fillings over the ladyfingers. Shaved the chocolate bar with a knife.
Shaved chocolate flakes covering the first layer of the Tiramisu.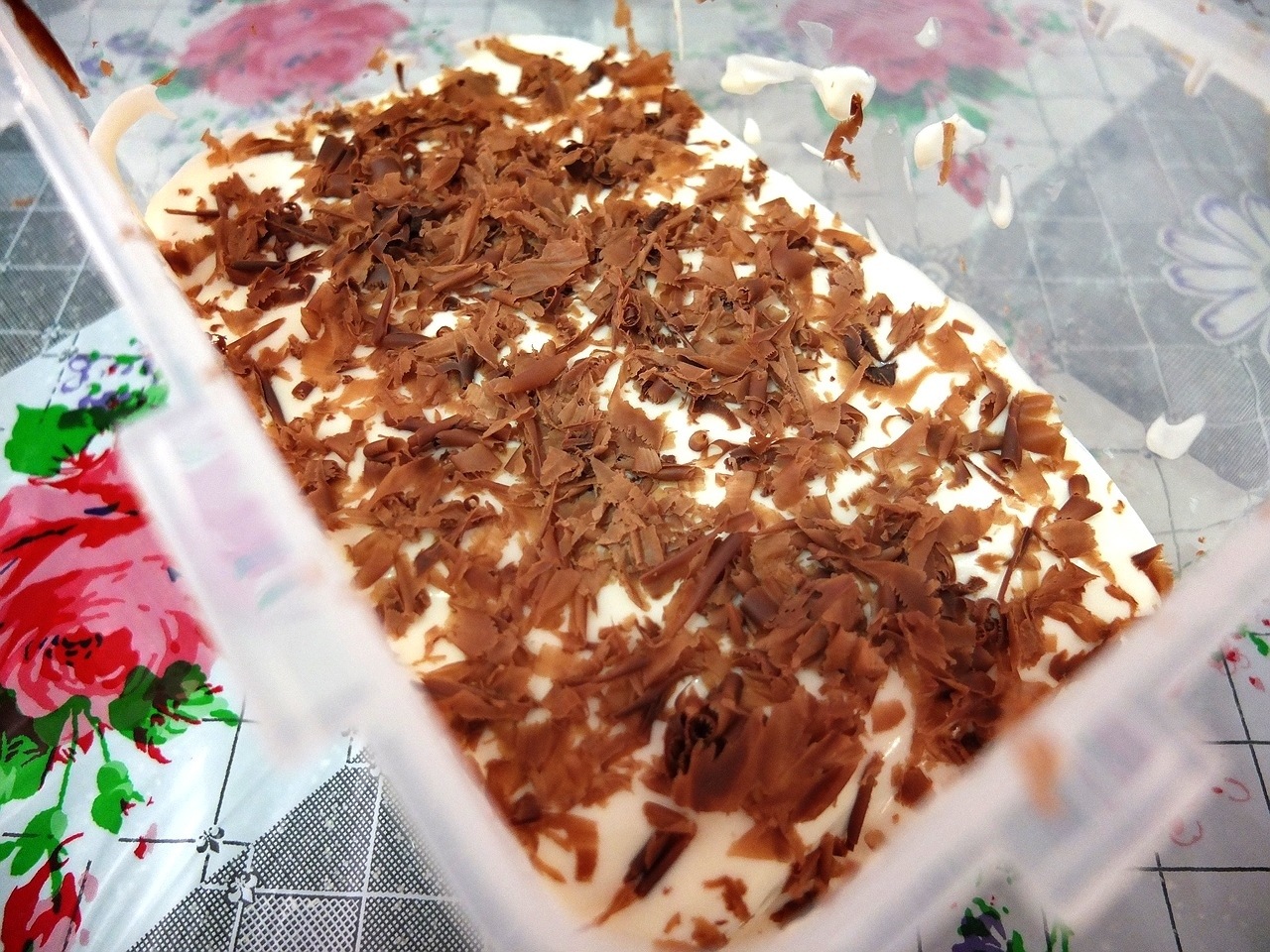 5. Repeat the ladyfingers, finish the cream fillings and shave the chocolate bar until it covers the cake. Refrigerate for at least 4 hours before consumption.
Thanks for reading. Hope you will try and feel free comment for improvements. :-)