Some people might call the Thai Mookata the current hype for steamboat or the more expensive version of steamboat. In actual fact, there are some differences between the Thai Mookata and the typical steamboats in Singapore. As the name goes, the Thai Mookata, or Thai pork on skillet, is focused on marinated slices of pork, the soup based is shallow and more presentation on grilling.
With all that grilling of meat on the hot pan, the juices of meat eventually flowed into the soup based. Of course, pork lard is used as the key greasing ingredient rather than butter on the skillet. As my good friend Gerry is leaving Singapore to Australia, we have decided to try out this Thai Mookata at Spicy Thai – Thai Cafe in Aljunied for his farewell dinner.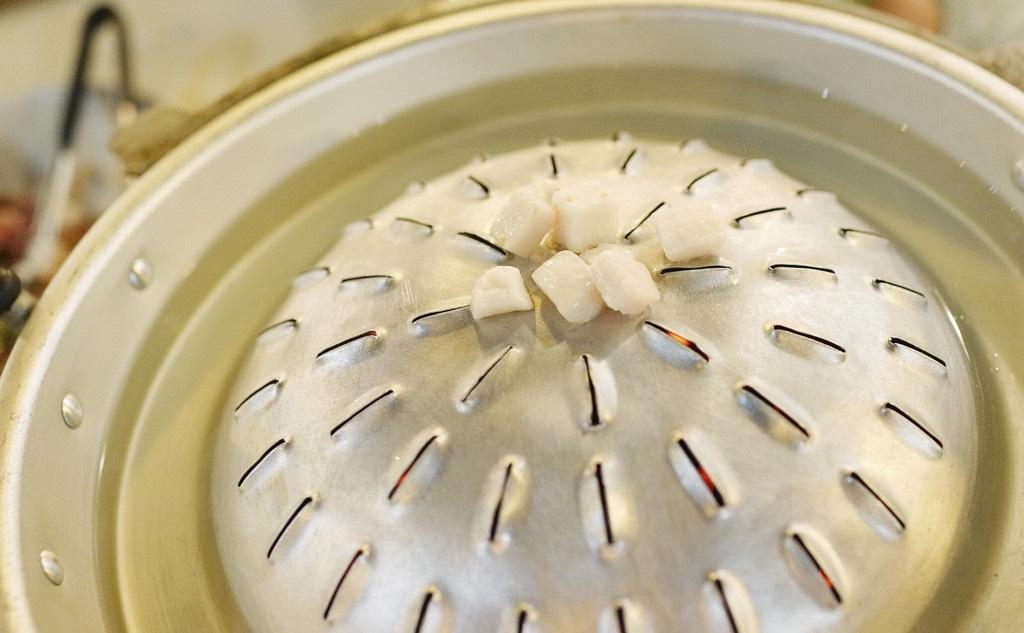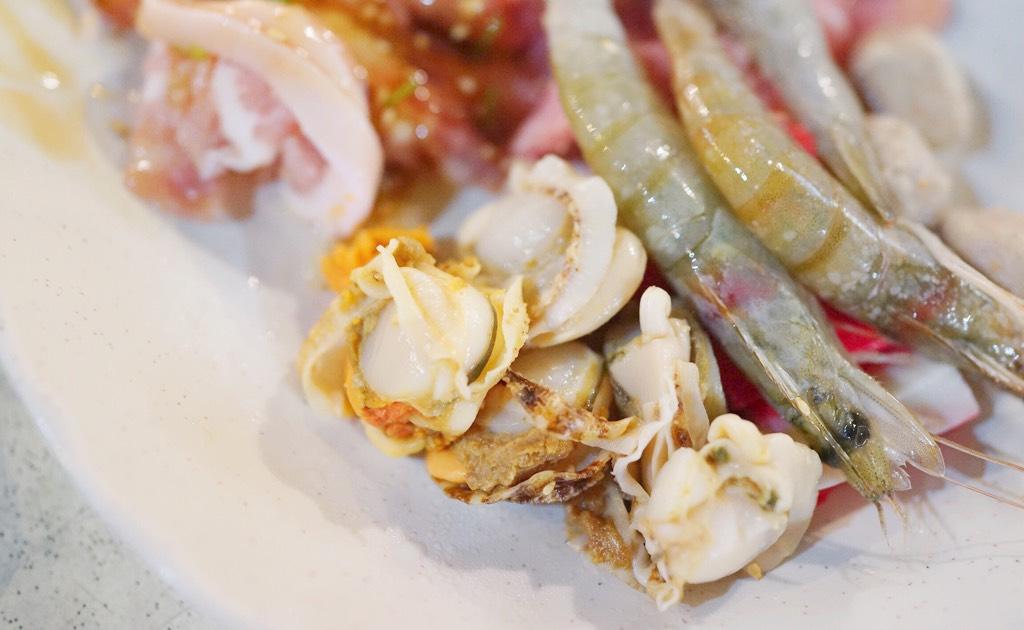 With the five of us, we have ordered the Mookata Jim Jum, the starter set, which cost $35. This starter set serves well for 2-3 person, which includes slices of pork belly, pork meat, vegetables and an egg. On top of that, we have additionally ordered the Mookata Meat & Seafood Combo ($28), Mookata Meat Combo ($15), Mookata Chicken Meat ($6.50), Mookata Pork Meat ($7) and Fish Balls ($4). The fragrance Thai rice is priced at $4 for 4 pax, which can serve well for 5 pax.
With the Thai Mookata heated over hot charcoal, we started off by pouring water at the side and topped the skillet with some small cubes of pork lard. All the slices of pork and chicken are marinated with sweet sauce, making them caramelized during the process of grilling. The seafoods like scallops and prawns can be easily cook in the boiling water.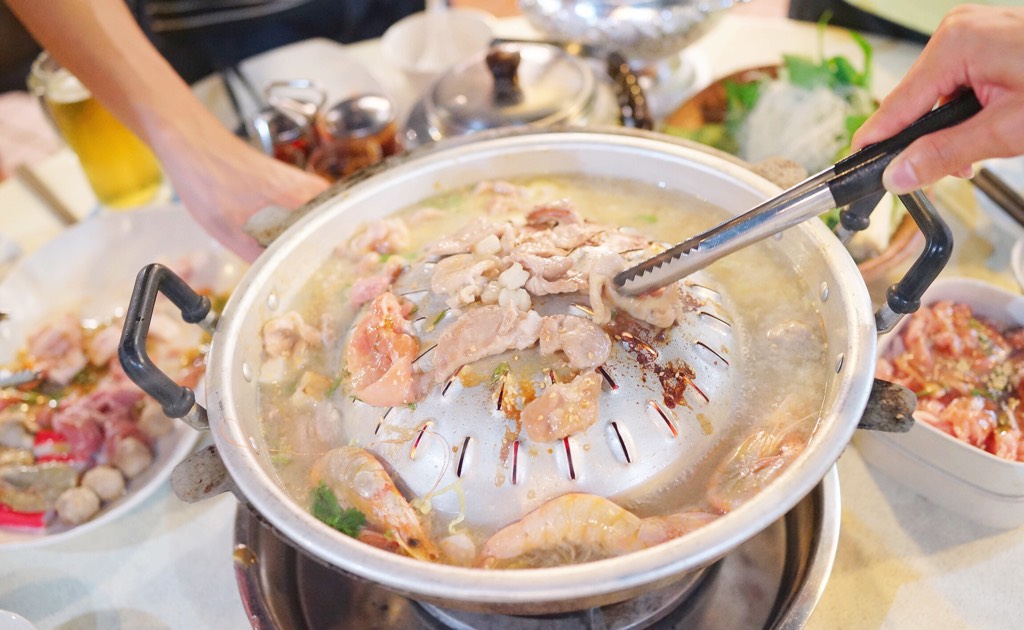 Of course, we have ordered a bucket of Heineken beers ($25) which cool us down during our dining of Thai Mookata.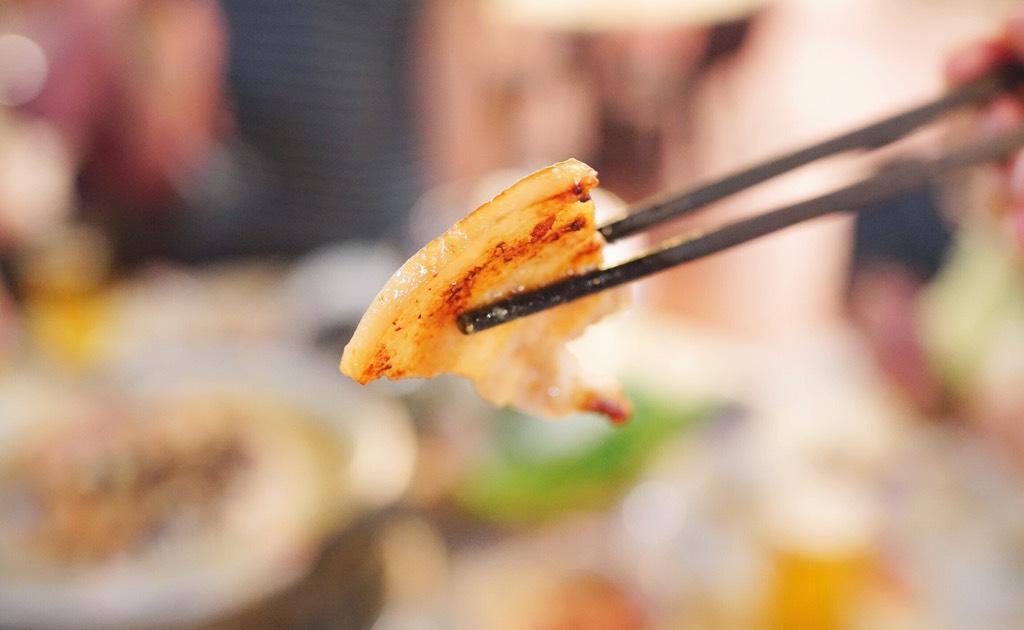 The Thai Mookata by Spicy Thai – Thai Cafe was rated positive by the other four of my friends. Well marinated slices of meat and the slices of pork meat is juicy and sweet. My personal favorite is the slices of pork belly as the layers of fats turns chewy after grilling. Simply fantastic and worth checking out this place again.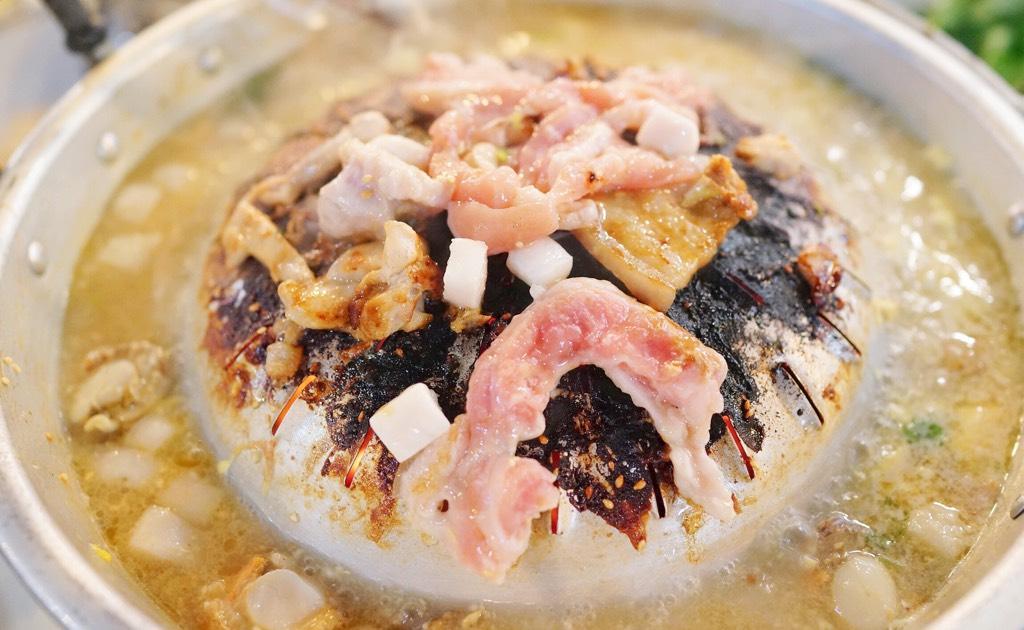 Address of my visit
Spicy Thai – Thai Cafe
Blk 115 Aljunied Avenue 2
#01-35 Singapore 380115
Opening Hours
Monday to Sunday: 11:00am to 12:00am
Telephone: 6747 8558
Website: http://www.spicythaicafe.com