Dimbulah is a town in Queensland Australia, which farming seems to be a dominant employment job for many job seekers. Naming after this town, Dimbulah Coffee in Singapore is a cafe during the day and bar in the evening. It has five outlets in Singapore namely Chijmes, Chevron House, Bank of Singapore, Market Street, Commerce Point and Anson House. These outlets are opened from Monday till Friday, except for the outlet in Chijmes which opens from Monday till Sunday.
Dimbulah Coffee grows their own arabica coffee beans in their very own plantation called the Dimbulah Mountain Estate, which has a very good settings for quality coffee beans with a richer bold taste and low acidity. Therefore, they call themselves "The Fine Australia Coffee".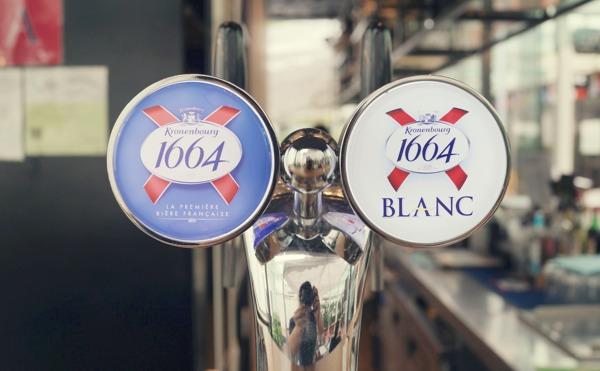 This small glass-designed cafe in Chijmes made my weekend family breakfast rather peaceful as there wasn't many people in the morning. All I could hear was the soothing background music and sound of coffee machine. The dining area in the Dimbulah Coffee could be a little cramp but the outside sittings are much more comfortable. Despite the small area, this cafe has a kitchen inside, preparing special mains for their customers.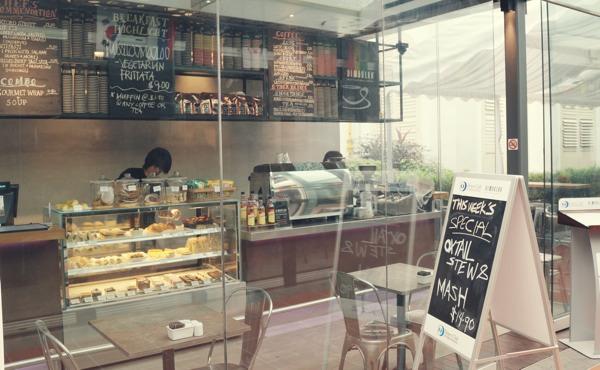 Dimbulah Coffee's menu are categorized under long, short and spins. Long coffees are more diluted and has a less intense coffee taste, such as the Long Black ($4.70), Mocha ($5.50), Latte ($5.50) and Flat White ($5.20). For people who loves a more intense and bolder taste, short brews are recommended which includes Espresso ($3.90), Ristretto ($3.90), Macchiato ($4.20) and Affogato ($5.90). For those who doesn't know what Affogato is, it is actually a hot shot of Espresso poured over a scoop of vanilla ice-cream. Spins includes Latte ($6.20) and Cappuccino ($6.20). In short, Dimbulah Coffee has a decent number of coffee varieties for coffee lovers. For tea series such as Earl Grey, Chamomile, Green Tea and English Breakfast, regardless of hot or cold, the price tag for each of them is $3.50.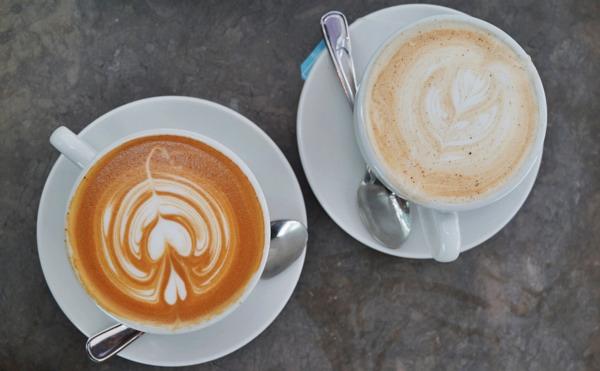 Dimbulah Coffee in Chijmes serves breakfast and sandwiches until 5pm in their morning menu, while salad, pasta and pastries are served around the clock. The price range for their breakfast's menu is from $2.50 to $16.90. For diners who are planning to have lunch or dinner in this cafe, do take note of their specials for the week.
Talking about breakfast, Dimbulah Coffee in Chijmes serves the Vegetarian Frittata ($9.00), which is an Italian omelette and often translated as "egg-cake", and Muesli ($6.90) which consists of muesli, banana and yoghurt. For light eaters, there is muffin & loaf of the day ($2.90) and sausage roll ($2.90). Craving for a larger bites, probably the Eggs Benedict ($13.50) and Farmhouse Breakfast ($16.90) will be a better choice.
The Dimbulah Coffee's Latte ($5.50) and Chai Latte ($5.20) have beautiful latte art on the foamy milk surface. The brewed latte, which it's coffee beans are from Dimbulah Mountain Estate, was milky smooth with a bittersweet coffee aroma lingering in my throat. I love the smoothness of the latte.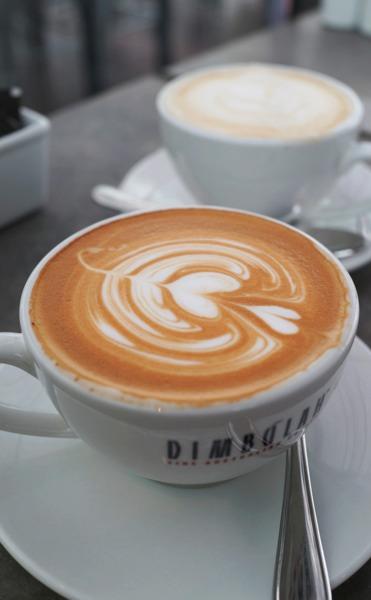 My cup of hot Chai Latte is brewed directly using the English Breakfast tea bag, mixed with some chai spice powder for that hint of chai taste and topped with foamy layer of warm milk. The taste of the English Breakfast tea is stronger than the taste of spice. Hence, for those who enjoys a much richer Chai spice taste, this beverage might be a little too bland.
Impressively, my breakfast orders of French Croissant with Ham & Cheese ($4.90) and Aussie Toasties ($5.20) were good despite it's small portion. With the French Croissant, you can get to choose to go with Butter & Preserve ($2.90), Cinnamon Sugar ($2.90) or Ham & Cheese ($4.90). The croissant was crispy on the outside and have a buttery flavor in it. Having it together with the ham and cheese makes this breakfast main simple and delightful.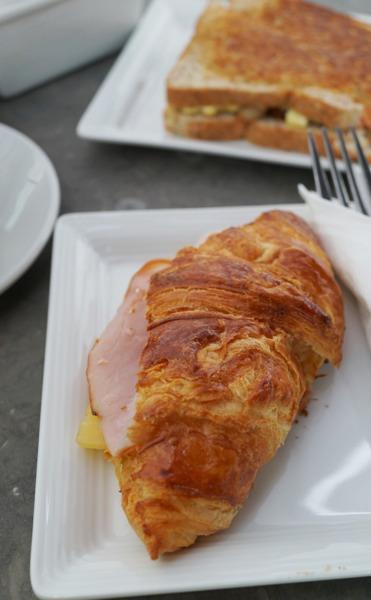 Aussie Toasties is a sandwich packed with tomato and cheese. You can opt for ham and cheese at the same price of $5.20. There is a bigger version of this sandwich called Big Aussie Toasties ($6.50) which includes scrambled eggs, bacon and cheddar. This light-hearted sandwich tasted homemade and fills me up just right.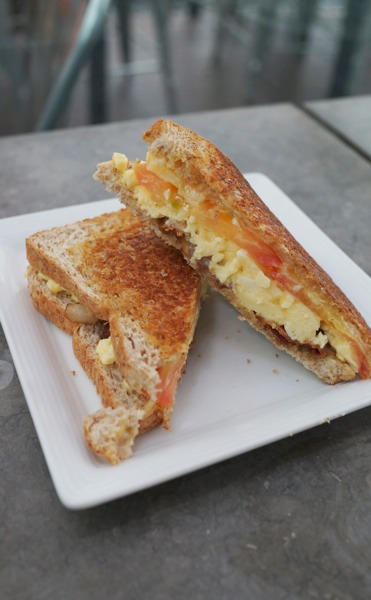 Located right inside Chijmes at City Hall, having my breakfast in Dimbulah Coffee felt slow and relax because it was not crowded with people during my weekend morning visit. The overall food menu has quite a good number of choices and my breakfast mains were simple. If you are looking for a quiet place in the central area of Singapore for a good cup of morning coffee, Dimbulah Coffee at Chijmes is a good place.
Address of my visit
Dimbulah Coffee The Fine Australia Coffee
Chijmes
30 Victoria Street, #01-17
Opening Hours
Monday to Sunday: 7:00am to 11:00pm
Website: http://www.dimbulahcoffee.com