In 2 weeks time, we will be celebrating the Chinese New Year and every bakery shops in Singapore, regardless big or small, are selling Chinese New Year goodies of their own. This is a good time for some food tasting of your favorite cookies.
Previously in my blog, I had shared with you how to make your own peanut cookies for the Chinese New Year. It was really simple and my family loves it. In this post, I will be sharing with you my wife's next baking attempt, bake your own almond cookies. This recipe bakes crispy almond cookies which gives a fuller mouthfeel.
Try bake it and tell me what do you think!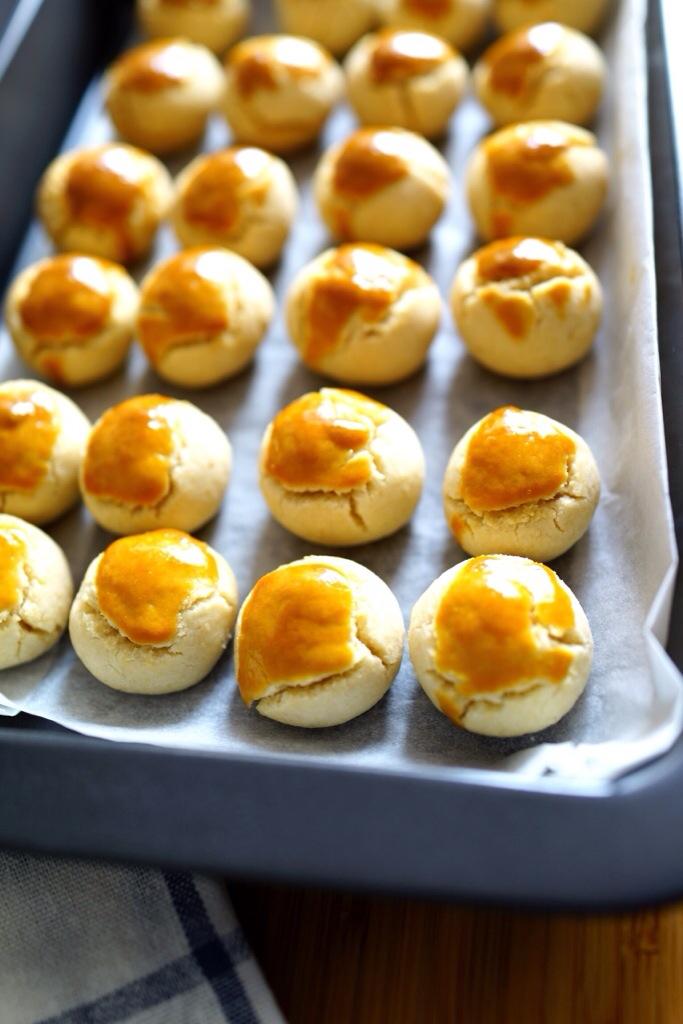 Serving size: 40 pieces
Preparation time: 15 minutes
Cooking time: 20 minutes
Ingredients:
1. 100g ground almonds
2. 150g plain flour
3. 80g icing sugar
4. 3/4 tablespoon of baking powder
5. 3/4 tablespoon of baking soda
6. A pinch salt
7. 100ml of cooking oil
8. 1 beaten egg yolk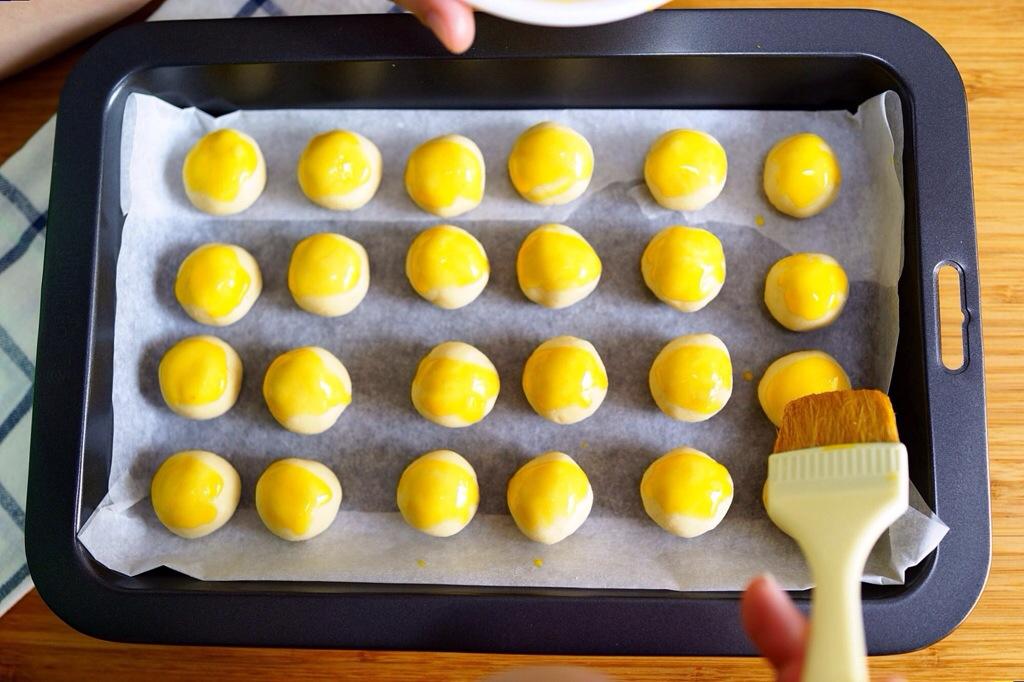 Directions:
1. Add the flour, ground almonds, icing sugar, baking powder, baking soda and salt into a large mixing bowl.
2. Using a spatula, mix them well evenly.
3. Pour the cooking oil into the mixture and mix them into paste-like form.
4. Preheat the oven to 180 degree Celsius.
5. Keeping your hands dry, take a small paste and pressed into a scallop shape. You can roll the paste gently. Continue this step with the rest of the almond paste.
6. Gently brushed the top of the almond moulds with the beaten egg yolk.
7. Bake for 20 minutes. The almond cookies will become slightly golden brown.
8. Set it aside to cool and served.