Into the roadway of Desker Road, the whole stretch of shophouses are mainly occupied by machinery shops and local catering food businesses. With the shops in operations during the late Saturday morning, I saw a shophouse which is painted entirely black with large golden letters that says "CreatureS". Looking posh from the outside, I took a glance at their food menu and decided to give CreatureS a try.
Stepped into this cafe located in Singapore's oldest red-light district, I am welcomed to dine at the second floor. Jazzing up with music playing in the background, the overall impression of CreatureS cafe at Desker Road is modern with a touch of elegance.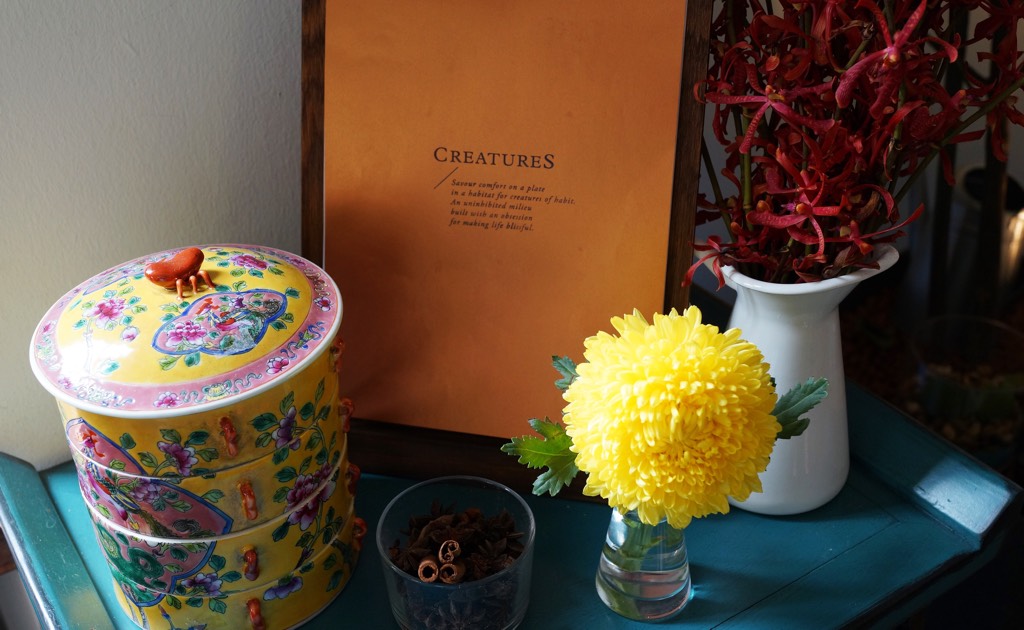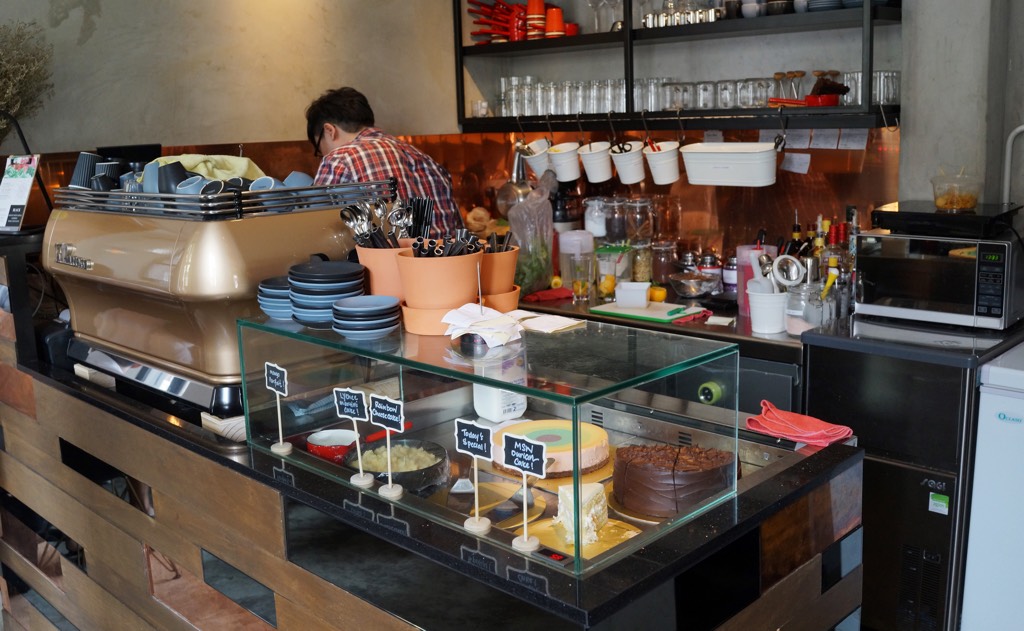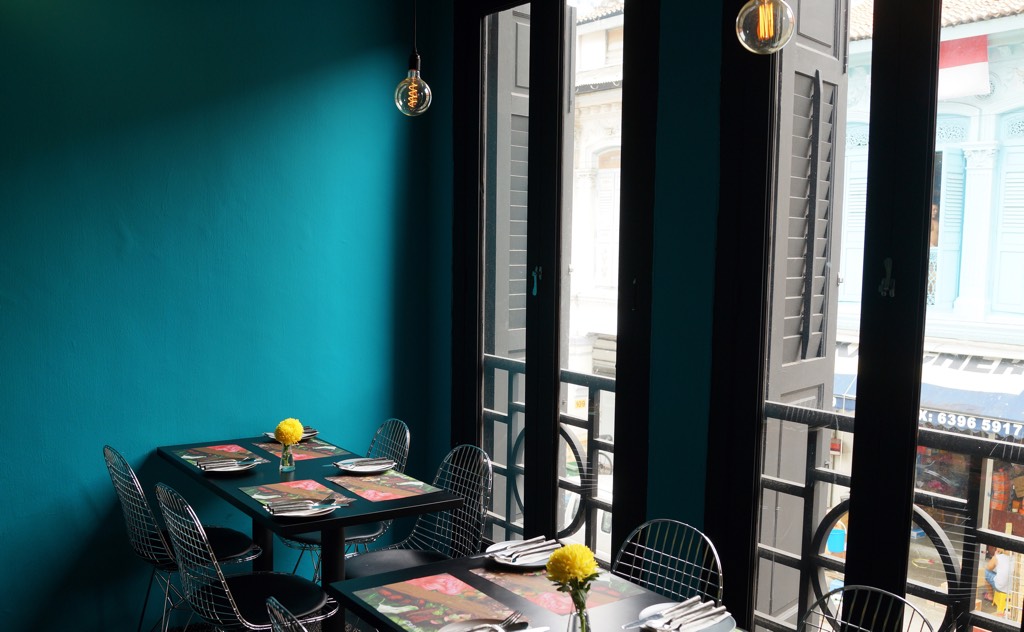 With the food menu cover in bronze, it looks strikingly attractive. Looking into what CreatureS has to offer, their dishes are mainly a fusion between the Eastern dishes and Western culinary style. They have two main soups which are the Chicken Soup with Fried Man Tou ($12) and Pumpkin Soup with You Tiao ($12).
For the mains, CreatureS serves the Peranakan style Babi Pongteh ($22) and other Western dishes such as Carbonara Linguine ($22), Prawn Ravioli ($24) and Crabmeat Croissant ($26). For dessert lovers, CreatureS served either a slice or a whole cake for their customers. Probably their most popular cake is the Durian Cake ($12 per slice). Other interesting desserts are Creatures Chocolate Cake ($18 per slice), Orh Nee Cake ($10 per slice) and Mango Parfait ($12). By topping up by $1, you can get to enjoy over 9 different types of coffee in iced. Tea lovers, you can get to enjoy their tea presses such as Mango Sticky Rice ($6), Pandan Chiffon ($6) and Fortune Cookie Chai ($6).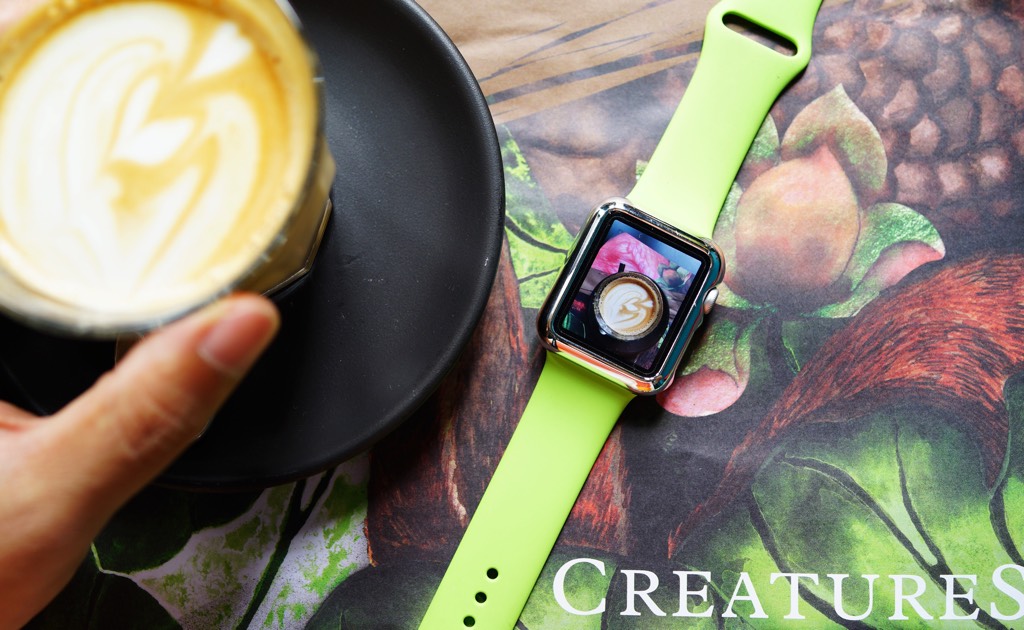 Our Flat White ($6) and Lychee Konnyaku ($6) were both serves first. The Flat White was good while the Lychee Konnyaku was rather a special tea leaves blend. This tea is prepared using Jasmine Green Tea with cranberries, pieces of lychee and lily blossoms. It is printed on the menu that for all fresh blend of tea leaves, there will be a complimentary refill.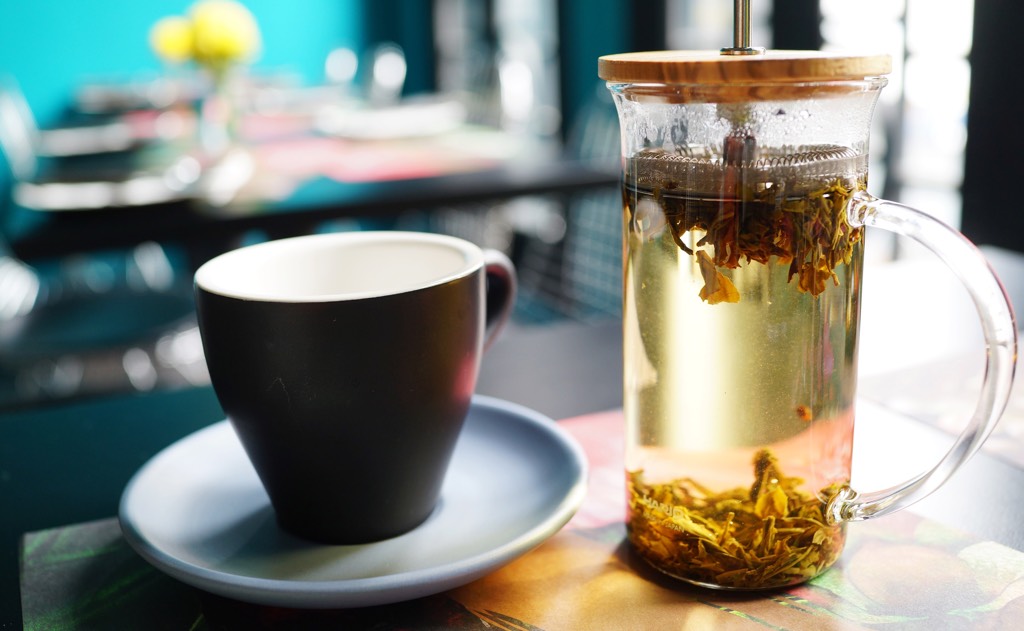 Next up was the mains. The Ah Gong Fried Chicken And Ah Ma Noodles ($22) was a total fusion of East-Meets-West. The chicken thigh was deep fried and sprinkled with Garam Masala, an Indian mixture of ground spices with a pepperish aftertaste. Crispy enough, the fried chicken was cut and served with chinchalok mayonnaise. The bowl of la-mien was done simply with some light soy sauce, shallots and chill. The combination of this dish was done right.
Naming it the Zhu Burger ($23), the pan-fried pork patty is marinated with XO Cognac and topped with tomato, cheese and freshly cut onions. Served together on the same plate were the mesclun salad and fries. When the pork patty was eaten together with the onions, the taste was really good as the onions brings out the flavor of the meat.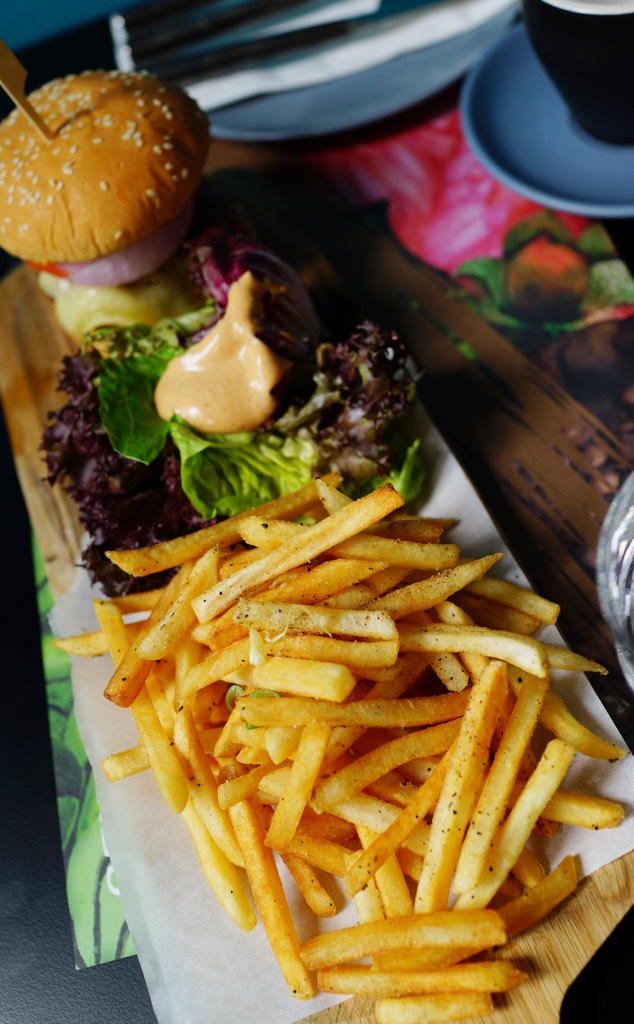 My dessert was the Rainbow Cheesecake ($9 per slice), which the thick layer of cheese has beautiful rainbow swirls and the crust is made up of cinnamon biscuit. An average cheesecake that can be shared by 2 diners.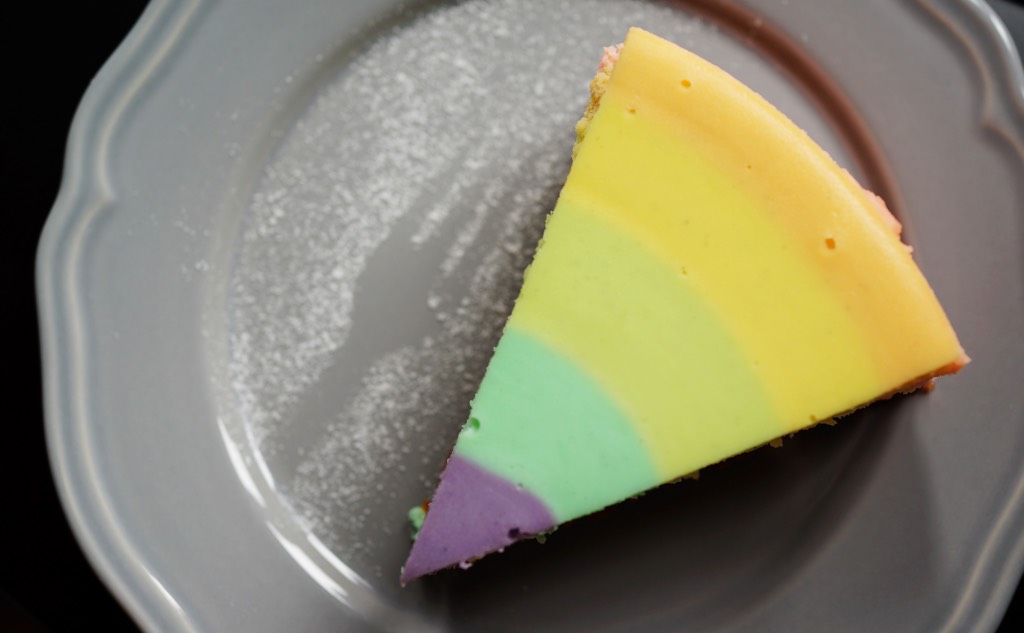 The CreatureS cafe at Desker Road is a lovely cafe with good ambience and comfort. The pricing of the food is quite expensive but in general the food tasted good. The major downside during my visit was the waiting time. It took nearly 40 minutes for my mains to be served when the cafe was much less occupied in the early afternoon.
Address of my visit
CreatureS
120 Desker Rd
Singapore 209639
Opening Hours
Tuesday, Wednesday and Thursday: 12:00 pm to 10:30 pm
Friday and Saturday: 12:00 pm to 11:30 pm
Sunday: 12:00 pm to 10:30 pm
Closed on Mondays
Telephone: 6291 6996
Website: http://www.creatures.com.sg