To many people, cooking includes two main actions. First, you will begin to prepare the ingredients, and after that, you will run back to your cookbook or tablet to find out exactly how much condiments is required or what is the next step. Why can't cooking be more fun and relax?
Finally, an advertisement company in Toronto has come up with a cool kitchen hack to make our lives much easier when preparing a meal. As part of an ad campaign, Leo Burnett Toronto developed a cooking poster with layouts of ingredients drawn on parchment paper. Sounds interesting? Read on.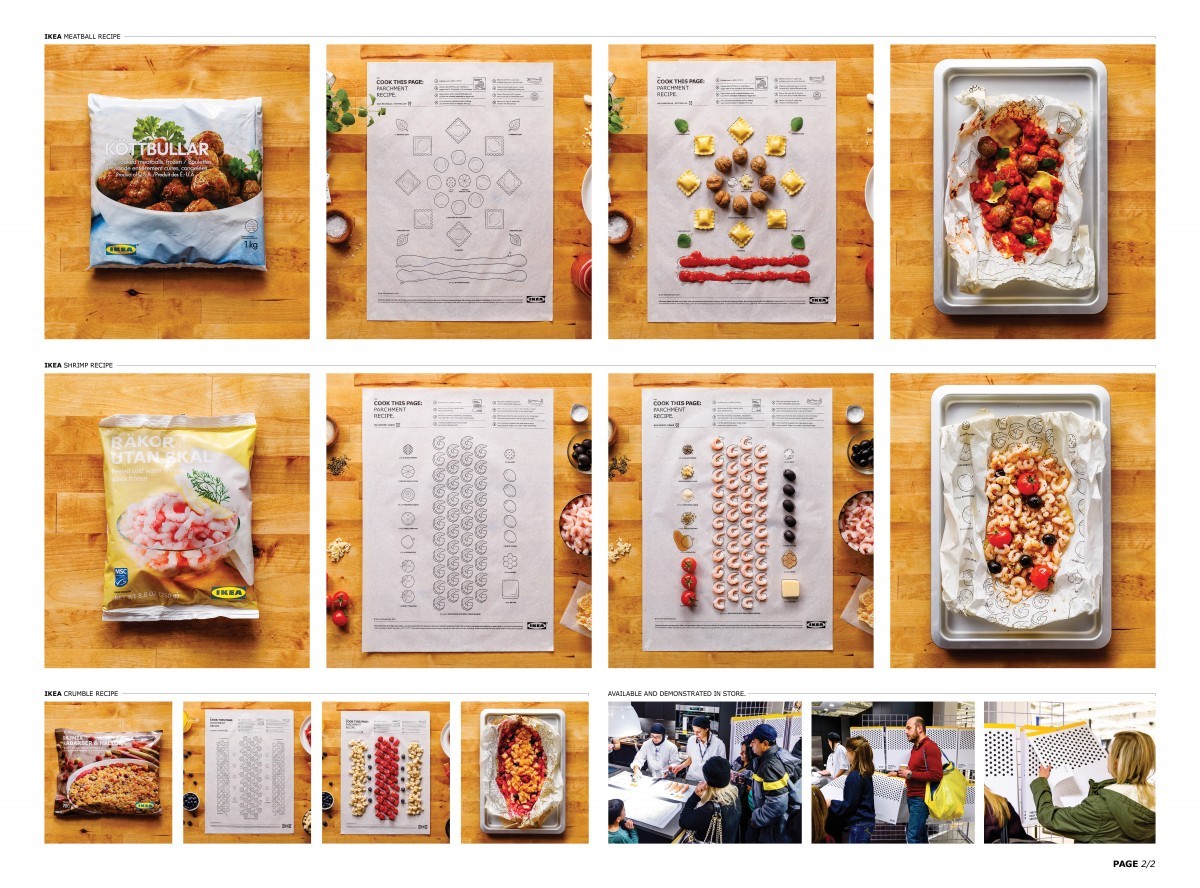 Called "Cook This Page," the sheets are printed with food-safe ink. With the fill-in-the-blank directions, you can place the salmon, the shrimps or spices inside the printed layouts. Finally, roll up the paper with all the ingredients and get ready to cook your meal.
As part of the cooking event across Canada, "Cook This Page" were distributed to IKEA consumers in several stores. Despite "Cook This Page" is recommended to be used with IKEA's branded food products like the Swedish meatballs, I believe this cool kitchen hack will work well with other similar food products too.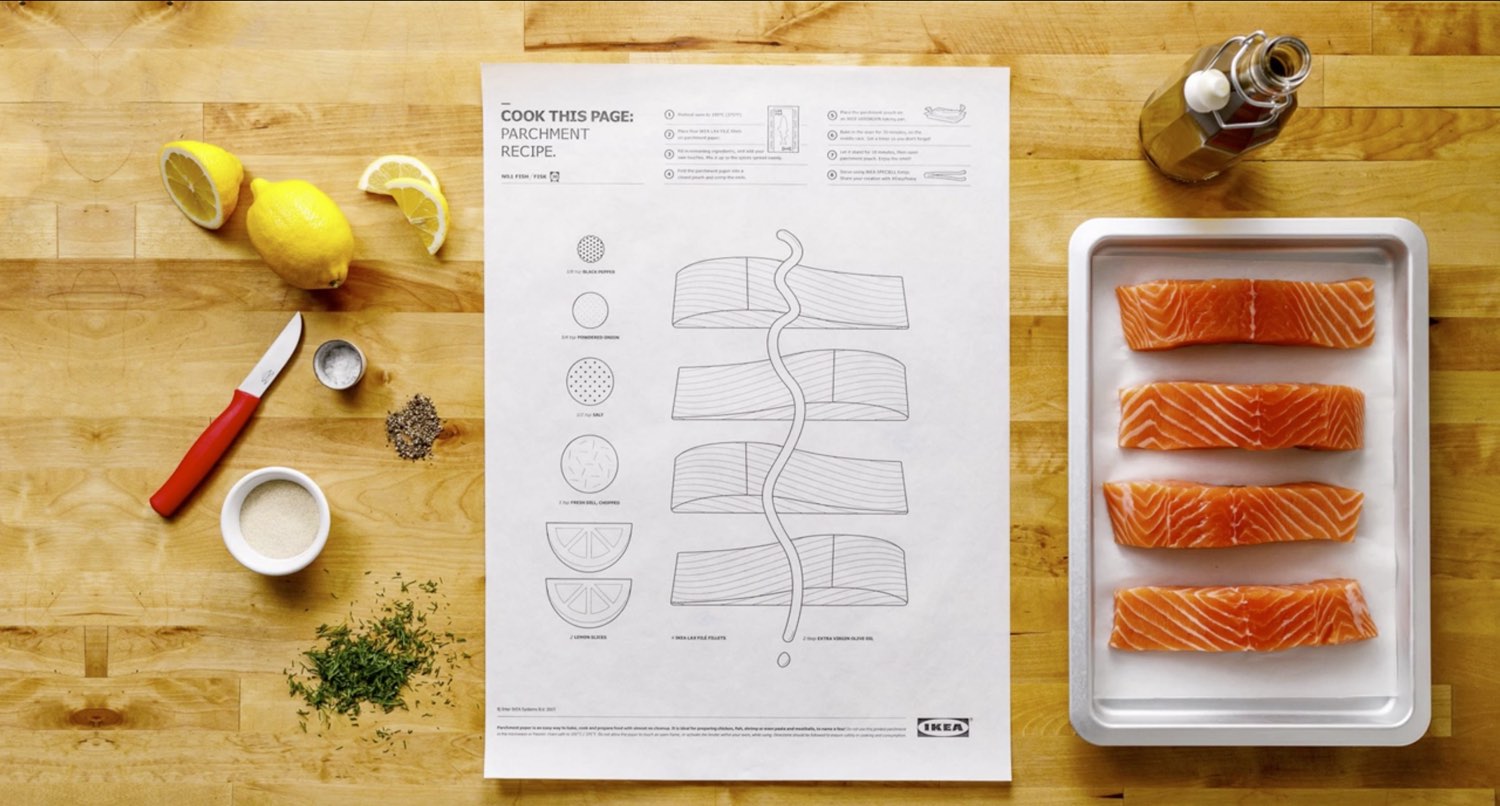 This recipe idea has won Leo Burnett Toronto an advertising and design association award. Congratulations! This idea not just made cooking foolproof, children can also get to help out in the kitchen with their parents. I am hoping that "Cook This page" will arrive in IKEA Singapore stores soon and I am going to try it out in my kitchen. #EasyPeasy
It's time for "Cook this Page" and here's the video. :)
*Images and video are from Wabbaly.com and adforum.com.