I took some night photographs of this 37 meter tall Merlion, the iconic half-lion and half-fish statue located in Sentosa, Singapore. After our dinner, we waited outside the Mövenpick Heritage hotel at 8:30pm for the beautiful lighting show of the Merlion. The best place to catch this show is at Imbiah train station.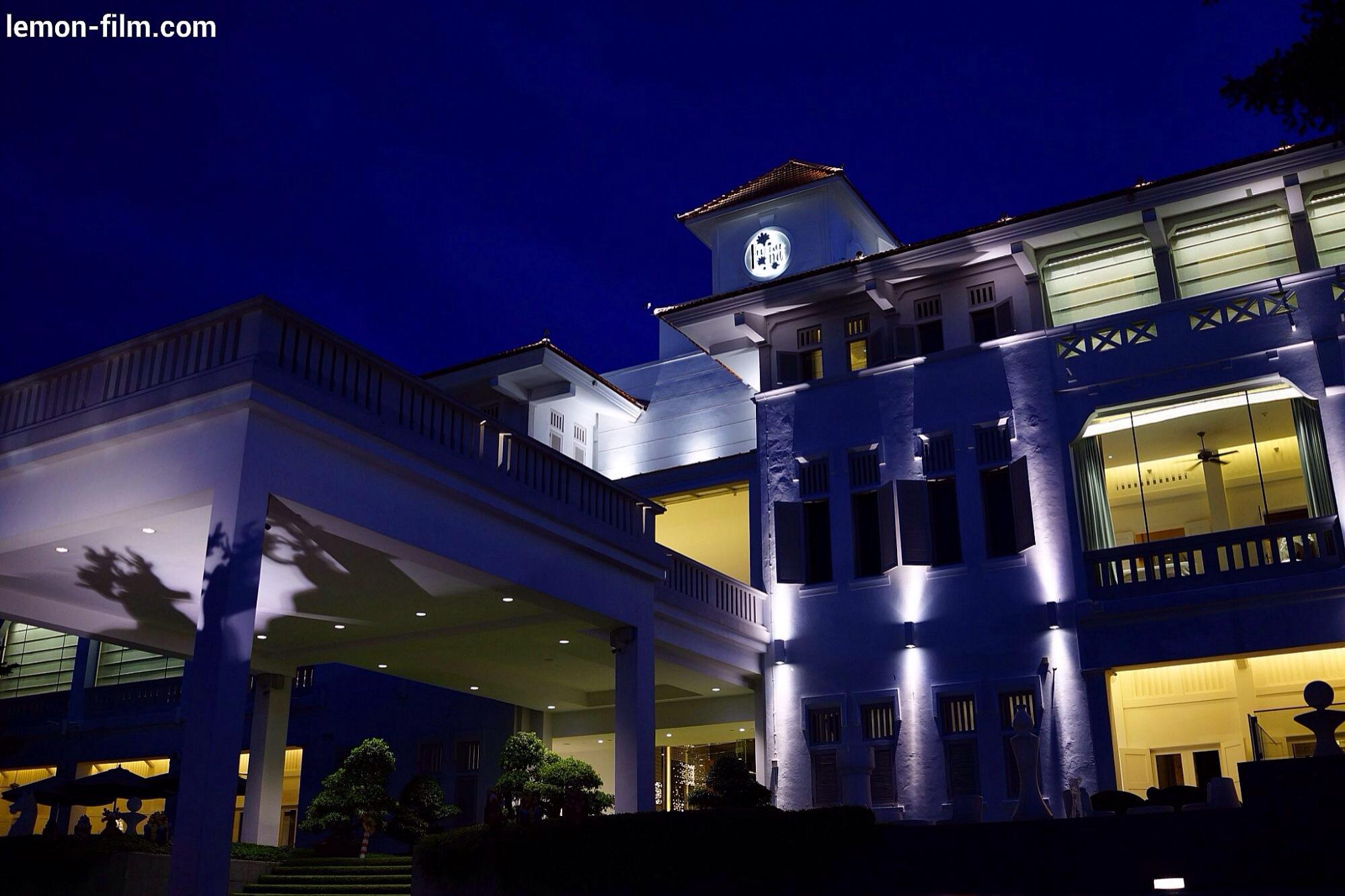 A monorail train passing by the Merlion while the sun was about to set.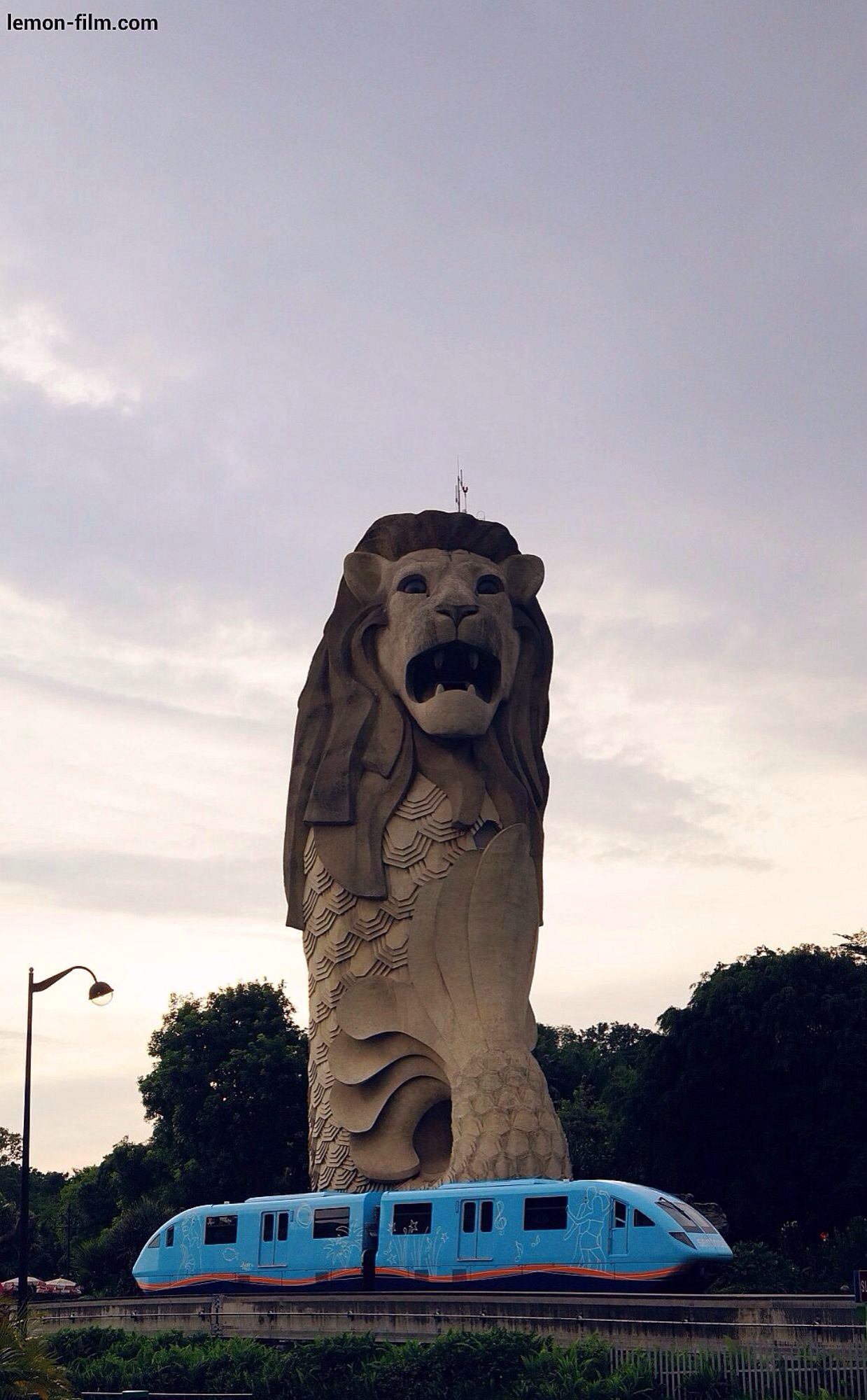 With the beige colour of the statue, projecting colourful patterns makes it obviously beautiful and attractive. It is like a 3D effect. The patterns projected were in repetitive orders and there were about 6 different designs cast onto the Merlion statue. Each design lasted a minute, faded away slowly and start another new design.
So, before you head back to the hotel or to the city, why not wait awhile to catch this unique light show and snap some photographs. It is definitely worth to wait.
My evening to night photography of the Merlion.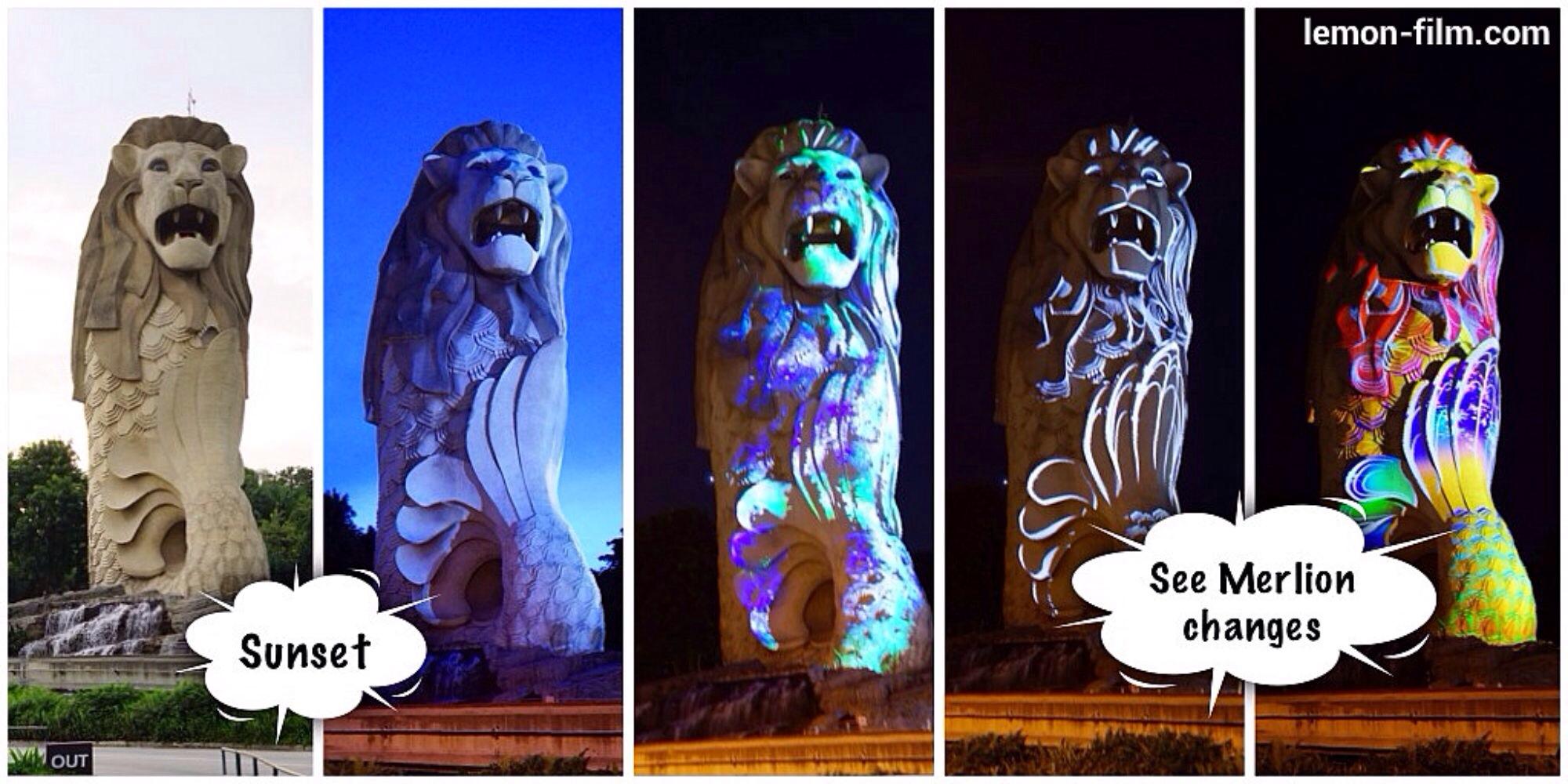 For more information about the Merlion, please visit http://www.sentosa.com.sg/en/attractions/imbiah-lookout/the-merlion/