Life should be as simple as enjoying a breakfast toast and coffee in Chin Mee Chin coffee and cake shop. This place located along East Coast Road is an old-fashioned confectionary house without any artificially created ambience of the oldies. No iPad ordering system, visually beautiful food menu and air-con, just ceiling fans circulating the warm air, table sharing with other diners and energetic old folks with pencil and papers taking orders.
Opened at 8:00am, this coffee house was full house by the morning working crowd, where they would grab a cup of hot coffee and toast before heading to office.
Auntie serves my wonderful morning breakfast altogether: kopi, two half-boiled eggs and kaya butter bun toast. The kaya spread was sweet and rich in pandan flavor. The bun was really soft and not dry, which I really love it.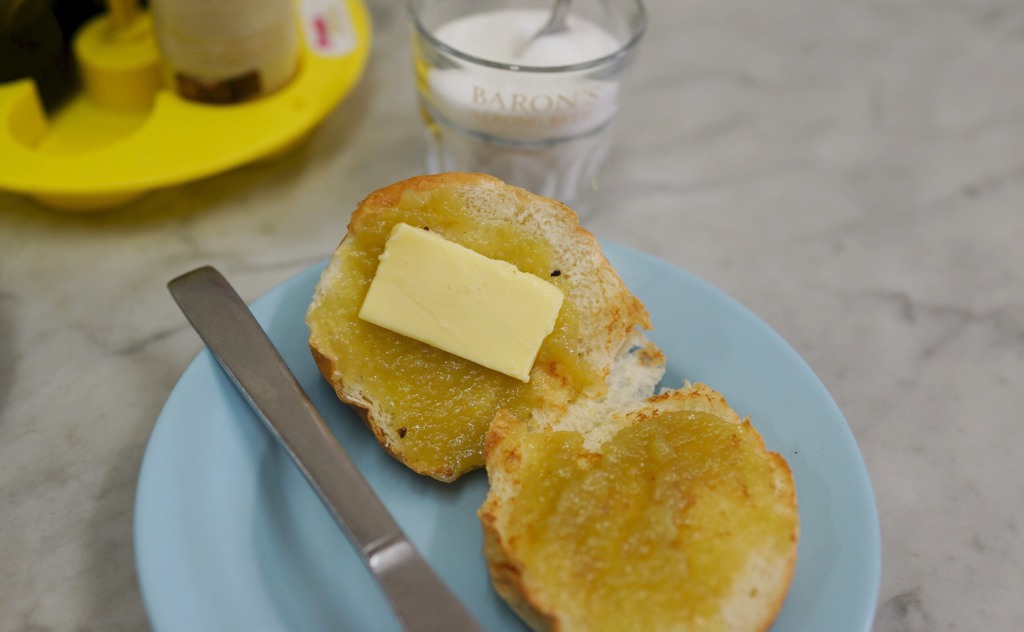 The half-boiled eggs were done exactly the way I love it. While the egg white was runny, the thin outer layer of the egg yolks were almost cooked and the inner yolks are viscous, not runny. Sprinkle some pepper and dipping drops of black sauce onto my eggs is the way I like it. My cup of coffee was a classic! My whole breakfast package in Chin Mee Chin Coffee and Cake Shop cost $3.70.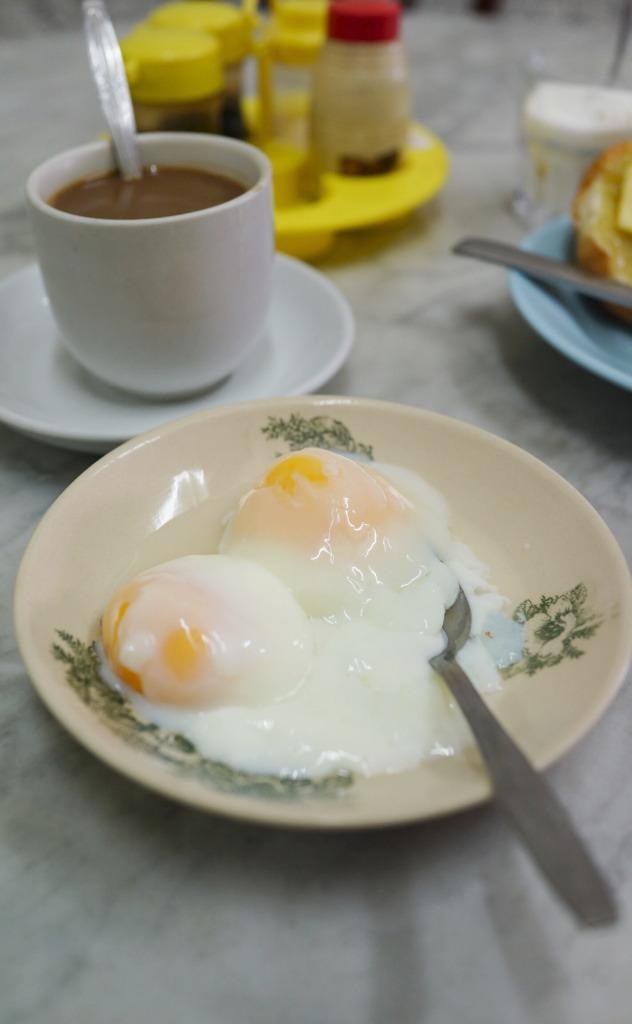 Chin Mee Chin is a good place to enjoy the taste of tradition. Getting a seat in Chin Mee Chin is not easy due to it's limited seating capacity, but it is worth the wait for good food.
Address of my visit
Chin Mee Chin Coffee And Cake Shop
204 East Coast Road
Singapore 428903
Opening Hours
Tuesday to Sunday: 8:30am to 4:00pm
Monday: Closed
Telephone: (65) 6345 0419
Website: http://www.hungrygowhere.com/singapore/chin_mee_chin_confectionery/