For myself, the month of December is always the best month to make new friends and hang out with the old ones. Regardless is it a Christmas gift exchange event or a dinner gathering, I truly enjoy the moment of catching up with people. During this invitation by Shirley from SAys! Happy Mums, I get to meet Audrey and Veron. I have long known Audrey in my social network platforms but never get to meet her in person. I would say Audrey is a funny lady. As for Veron, she is a Mummy blogger from Mumzilla and now, a new friend of mine.
During this event, I also met up with Karen, the owner of 1 Tyrwhitt Bistro Bar. A cheerful and chatty lady, she is a Mum of two and she hosted us well. Therefore when parents like us hang out together, our topics are all about how our lifestyles had change dramatically ever since we become parents.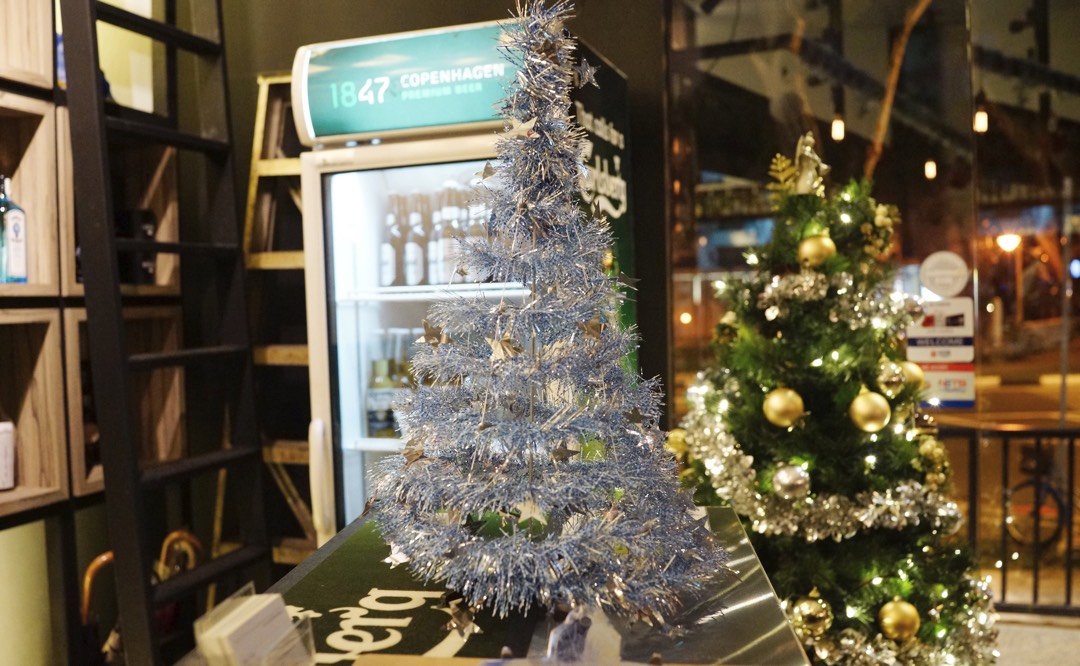 Once a family operated hardware store, this bistro located at the junction of Tyrwhitt Road and Kitchener Road looks beautiful across the streets during the night with it's lightly dimmed settings. Renovated with industrial interior design, the 1 Tyrwhitt Bistro Bar can fit well up to 100 people comfortably. Spacious enough, this dining spot is child-friendly and it is a great place to host birthday parties and other events.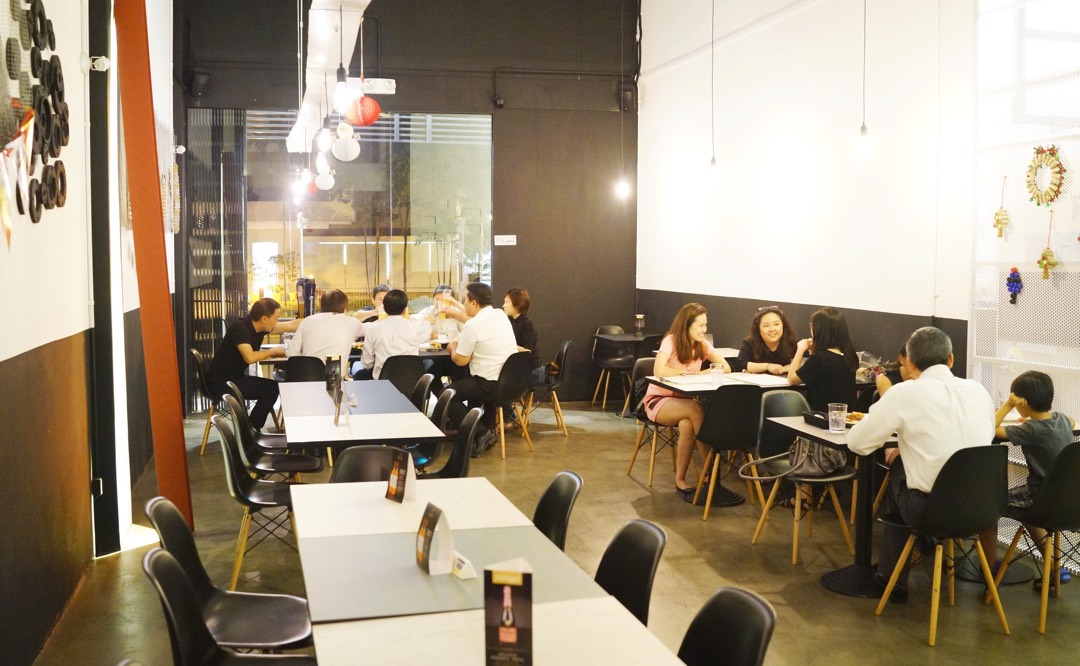 Soon, Karen got her Italian chef ready to serve us with their specialities. We started off with the appetizer, Smoked Salmon Cappacio ($12.80). This salad is plated up with thin slices of smoked salmon and topped with fresh vegetables such as arugula, cherry tomatoes, onions and capers. By having just the slices of smoked salmon, it tasted saltish. Therefore to balance up the taste, the right way is to have the smoked salmon together with the fresh vegetables together.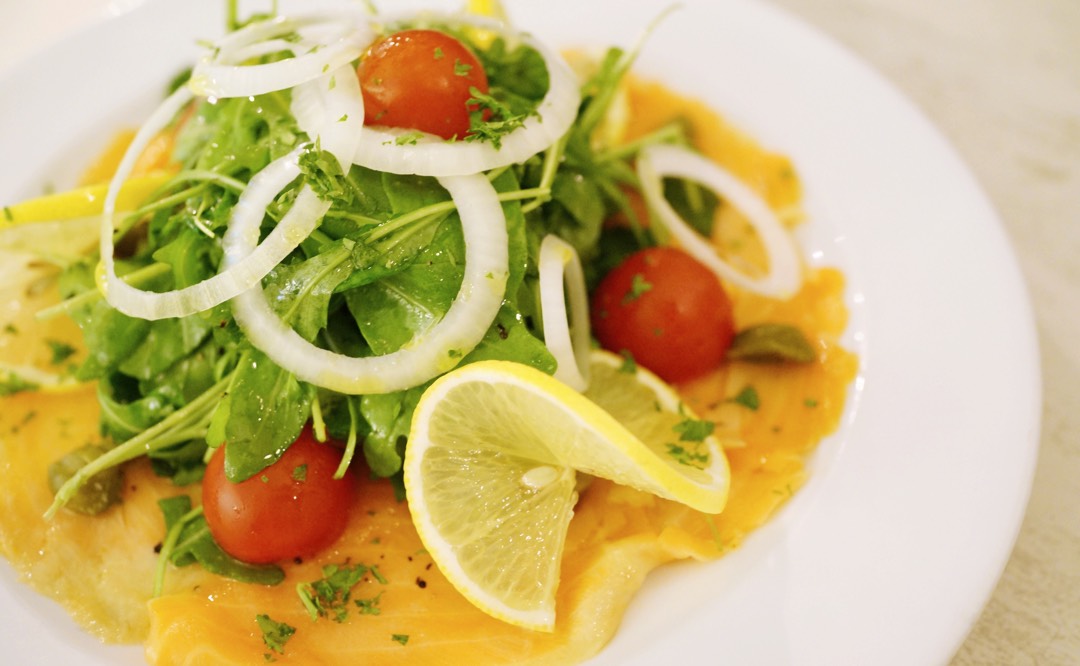 Truffle lovers anyone? Thin crusted, we had our Black Truffle Egg Pizza ($23.80) served to us next. Topped with a golden egg yolk, the pizza looks totally amazing. The aroma of the truffle on the hot pizza was just lovely. Trust me, a slice of the Black Truffle Egg Pizza is definitely not enough.
Incredibly creamy and cheesy, the Carbonara Bacon ($16.80) is a delicious Italian pasta for cheese lovers. Well-mixed with egg yolk and streaky chucks of bacon, this bowl of pasta is sure a yummy treat.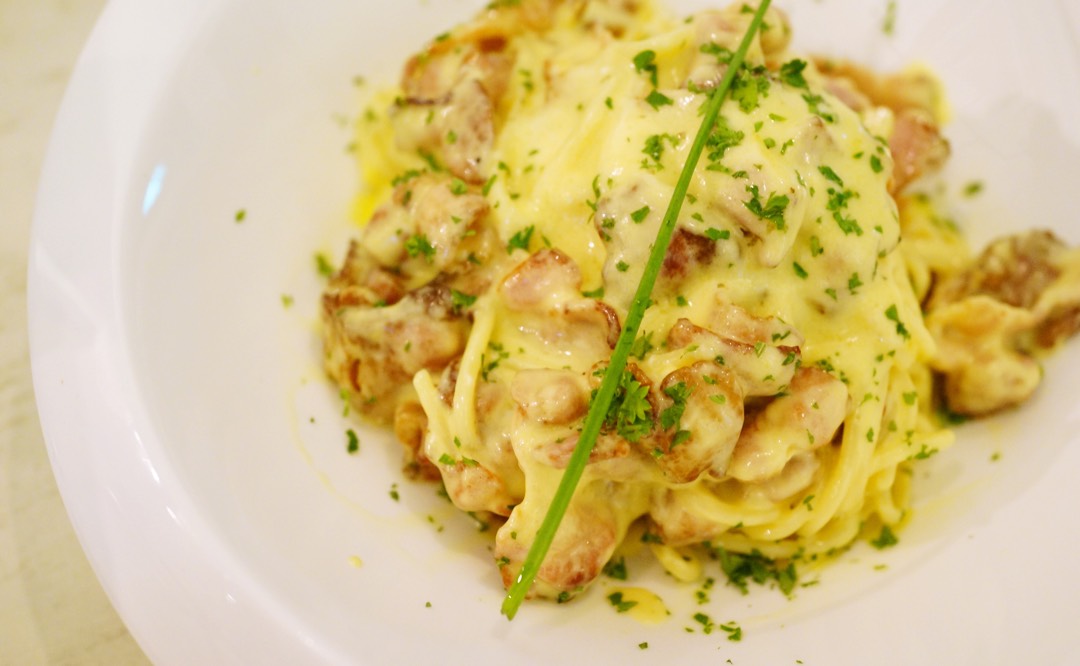 Serves in three on a plate, the mini beef burgers ($16.80) come with delectable juicy mini beef patties and fresh lettuce. The mini beef patties has a smoky taste and what I like most is these burgers are not heavily sauced up. The flavor is just right.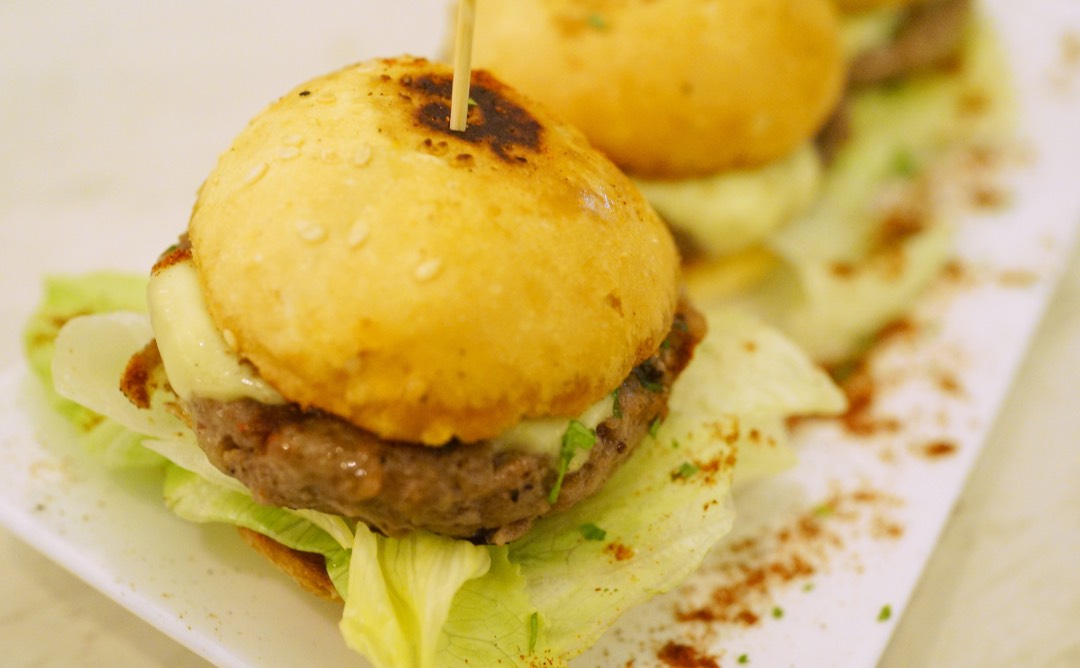 Since we are having small glasses of beer, we decided to have some Crispy Mid Wings ($10) and Spam Fries ($8) as Karen said that these are the best food to go along with cold glasses of beer. To make a choice, I would prefer the Crispy Mid Wings because of the juiciness of the chicken meat and the hint of spiciness due to the spicy power sprinkled on top. The Spam Fries is also good, just that I would prefer it to be more crispy.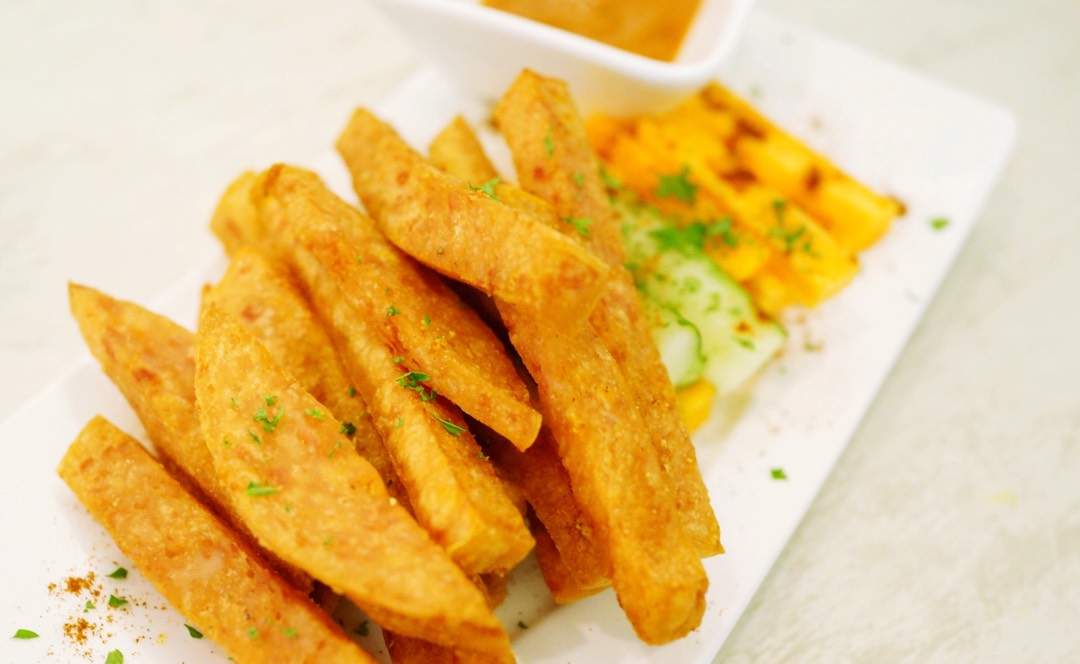 Finally, desserts are definitely something to round up our sweet dinner for the night. The Tiramisu ($8.80) is handmade right in the kitchen of 1 Tyrwhitt Bistro Bar. This dessert is velvety smooth and creamy but somehow lacks the hint of alcohol aftertaste. Topped with raspberry coulis, the Panna Cotta ($8.80) is a sweet Italian dessert, which totally melts in my mouth in every scoop.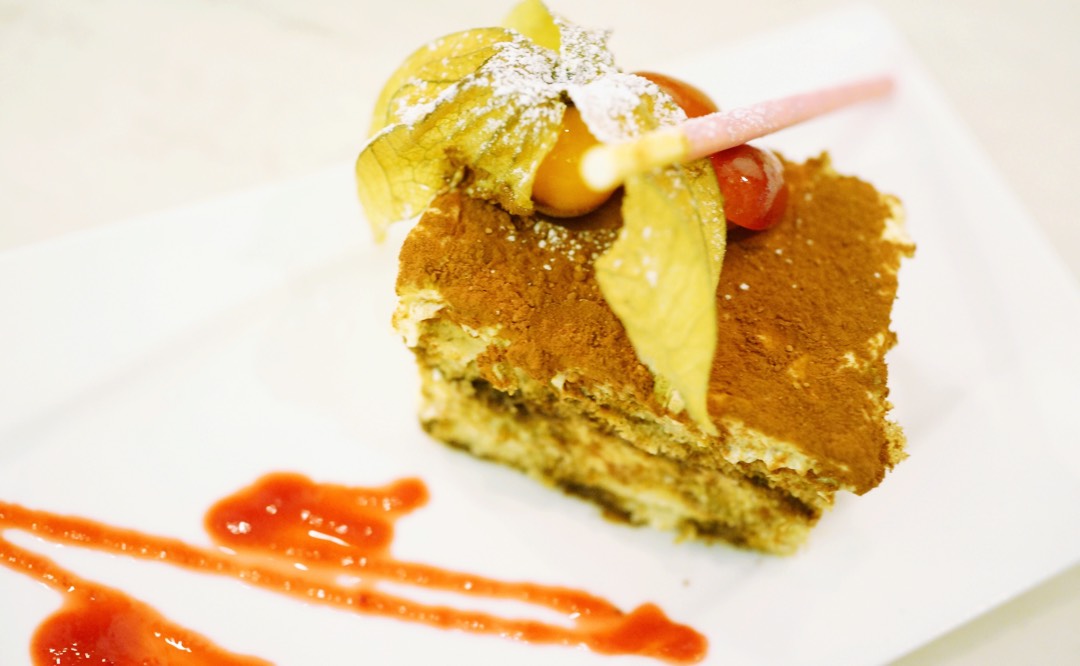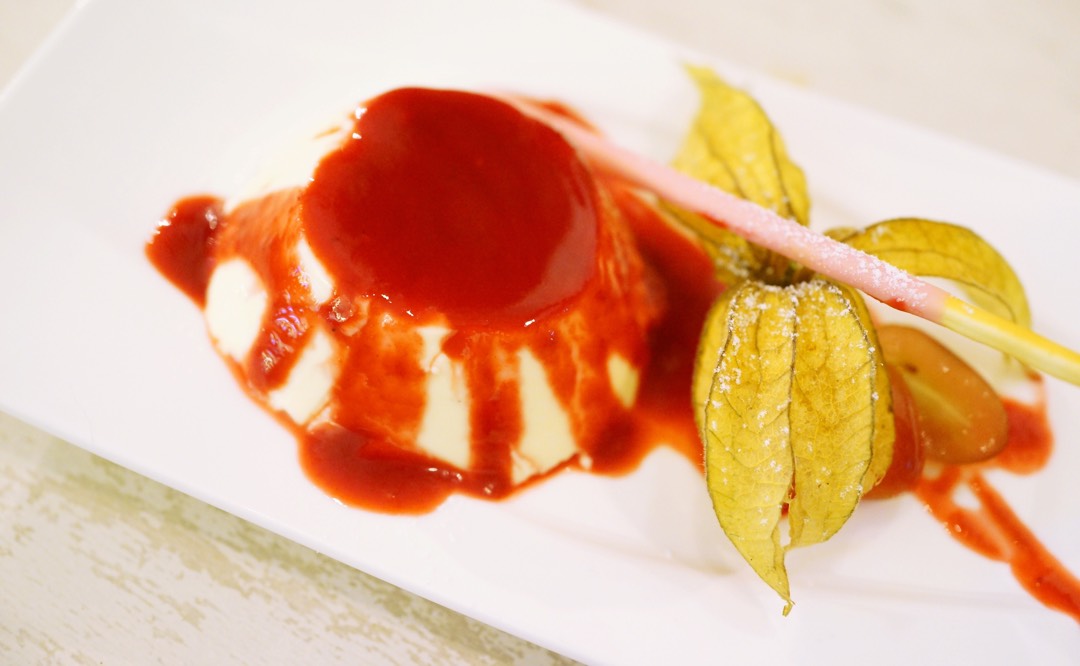 1 Tyrwhitt Bistro Bar is a good place to hang out after work to enjoy some good food and beers. It has good ambience and I love the spaciousness of this dining spot. Worth checking out this place if you are craving for Italian dishes.
Address of my visit
1 Tyrwhitt Bistro Bar
1 Tyrwhitt Road
Singapore 207522
Opening Hours
Monday to Sunday: 11:00 am to 12:00 am
Telephone: 6341 5167
Website: https://www.facebook.com/1TyrwhittBistroBar