Canon, a Japanese brand well known for their digital and optical imaging products, has engineered a mini projector that slips well in my pocket. Right inside this white coloured packaging box, the Canon RAYO R4 mini projector is totally sleek in design and it's black aluminum casing gives a premium feel.
Picking up this mini projector out of the box, it feels very light on my hand, weighing 169 grams. With the dimensions measuring 71 mm x 124 mm x 20 mm, the length of Rayo R4 mini projector is the same as the Apple TV's remote control and thickness is near to the Nintendo's 3DS XL.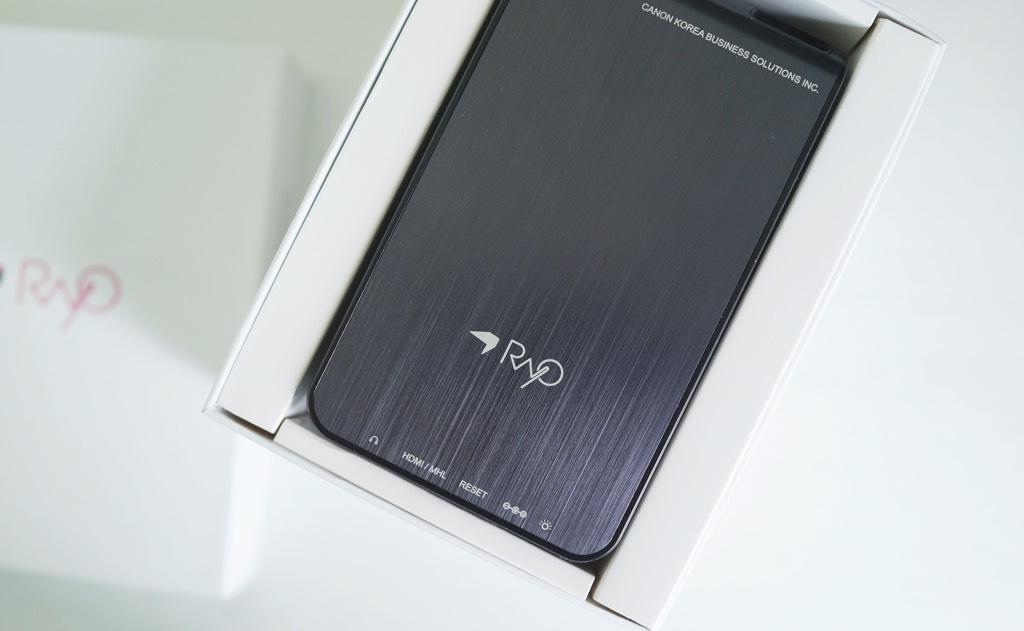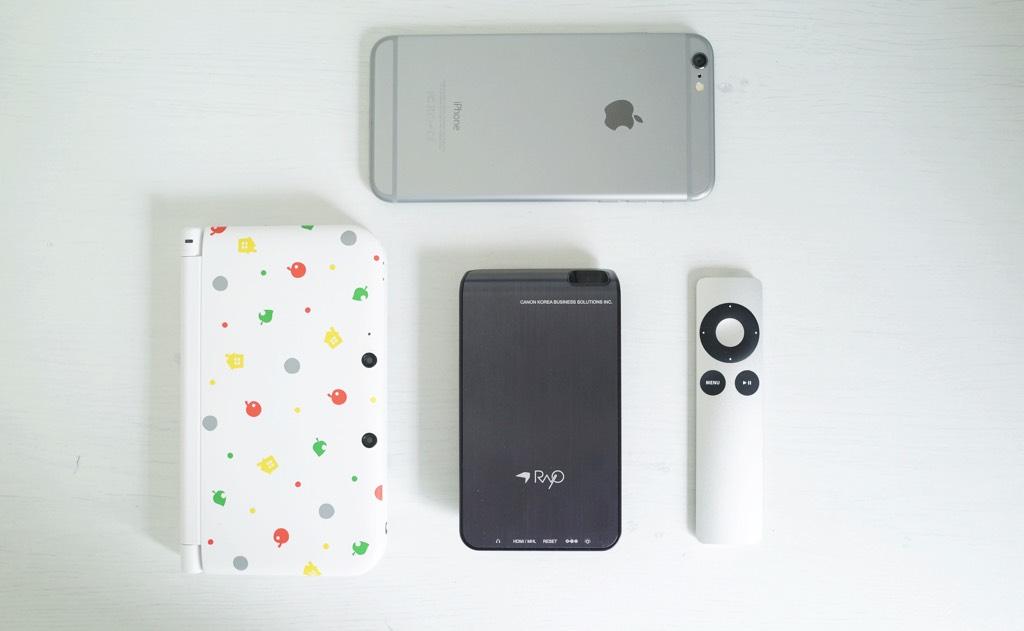 Right in this portable device, the mini HDMI input can be easily connected to any video display devices like laptop using converters, turning a small screen display to a much larger one. As to the sound, the RAYO R4 mini projector has a built-in 1W mono speakers. Despite the loudness, there will be some distortion to the audio quality as the volume increases. To compensate that, there is an audio output connector which can be connected to any external speakers using an aux cable. It also has a built-in battery which can last 3 hours.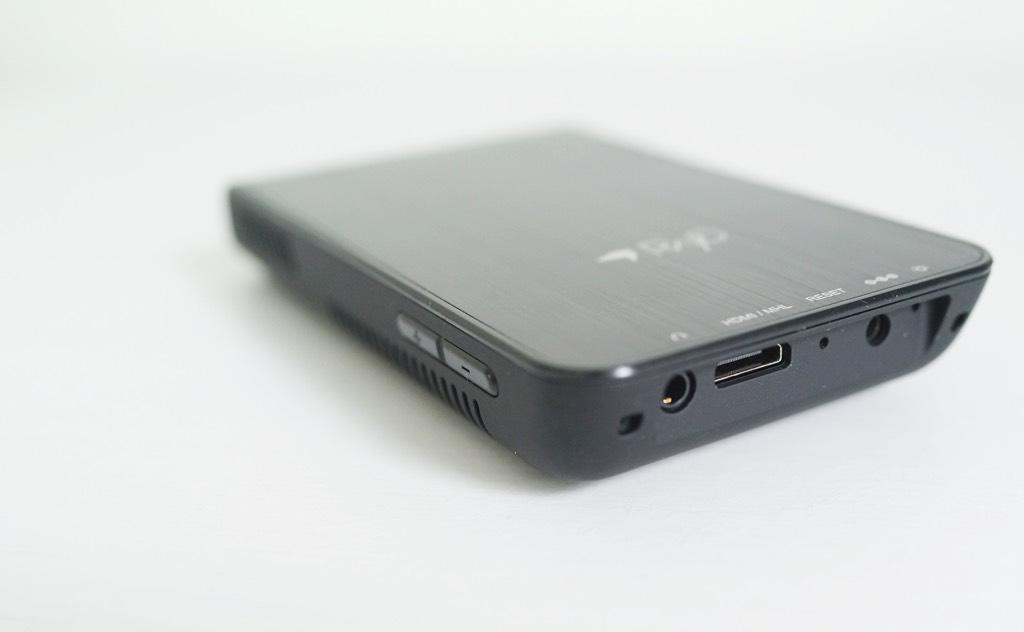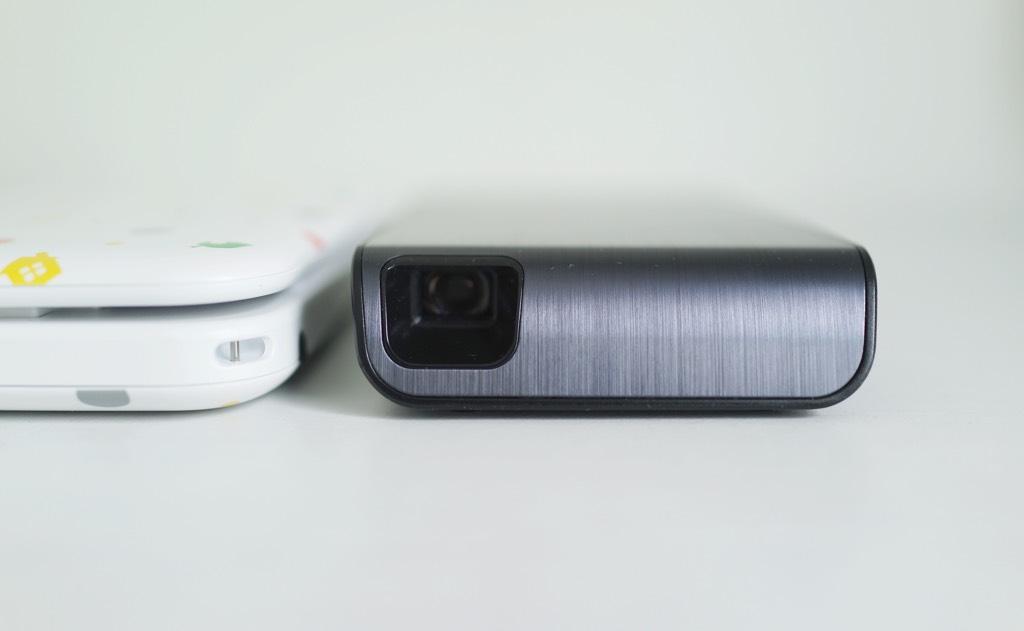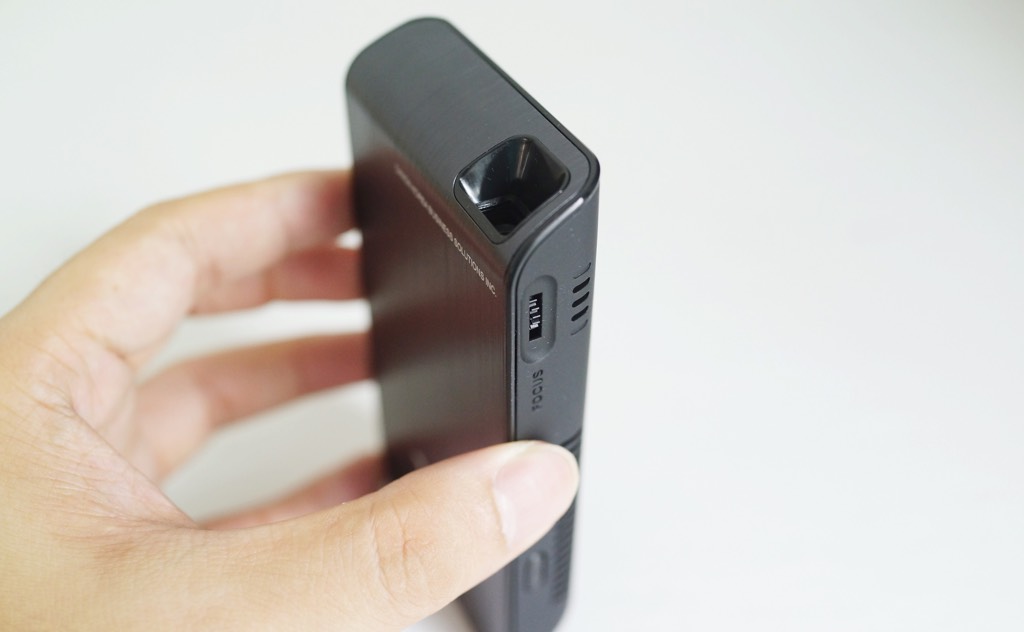 There is a Mobile High-Definition Link (MHL) cable and a 5 pin to 11 pin adapter provided in the box to connect tablets and mobile phones to the mini projector. There is also a Lightning Digital AV Adapter to mirror the Apple devices with Lightning port and an adjustable mini tripod.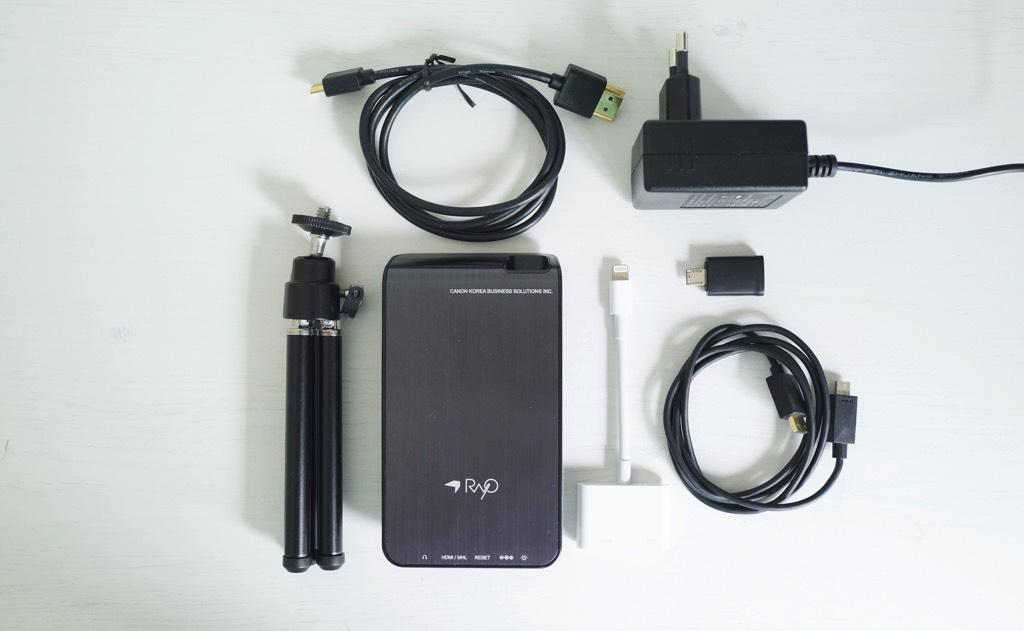 Upon powering up, I would say Canon did an excellent job to pack a screen quality of 640 x 480 pixel resolutions into this mini projector, making the projected aspect ratio 4:3. With 1 meter away, the RAYO R4 mini projector can output a 32″ screen size. The clarity of the projected image can be adjusted by the focus knob located on the side. There is also a built-in fan cooling the projector during the screening process.
Projecting the screen, Kayden had a lot of fun playing his favorite commercials on my iPad through the YouTube app.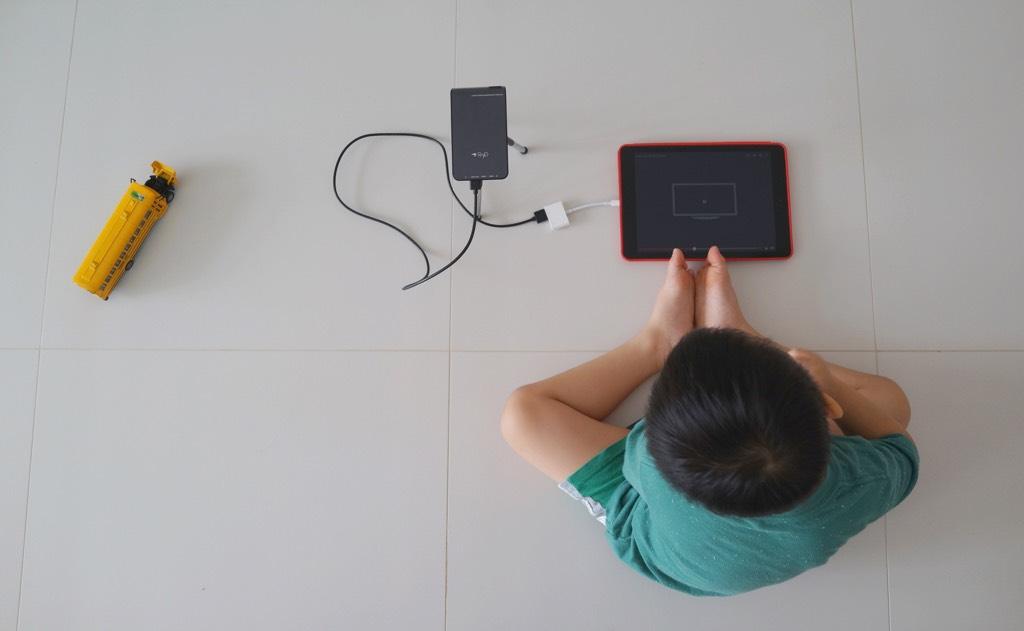 The Canon RAYO R4 mini projector is a wonderful engineering product. It is an easy to use plug and play device which can project up to a maximum of 62″ screen size. With it's compact size, bringing this device around for business presentations will come in really handy. Screening in the dark, it is non-glaring to the eyes and the built-in speaker is loud enough. The suggested retail price is $499 and is on sale now.
For more information about the Canon RAYO R4 mini projector, please click here for the Canon's website.