Today is the 9th of August 2014, which is Singapore's 49th birthday. While typing out this post of mine, I was watching the National Day's Parade on television. What a spectacular evening performances from all walks of life and nice memorable National Day songs. Happy Birthday Singapore!
Waking up and feeling good this morning, I have decided to bring my family to Brew Maison, which is a Japanese and Korean styled cafe located in Alocassia Apartments at Bukit Timah Road. Greeted by a fluffy toy lamb at the glass door entrance, the first impression which Brew Maison gave me was a clean and refreshing feeling. The turquoise-coloured wall with the images of birds and a tree is the main attraction in this cafe. There are comfortable large sofa seats available which comes in handy for family with children and every table is decorated with a small pot of plastic flowers. What a lively decorated cafe!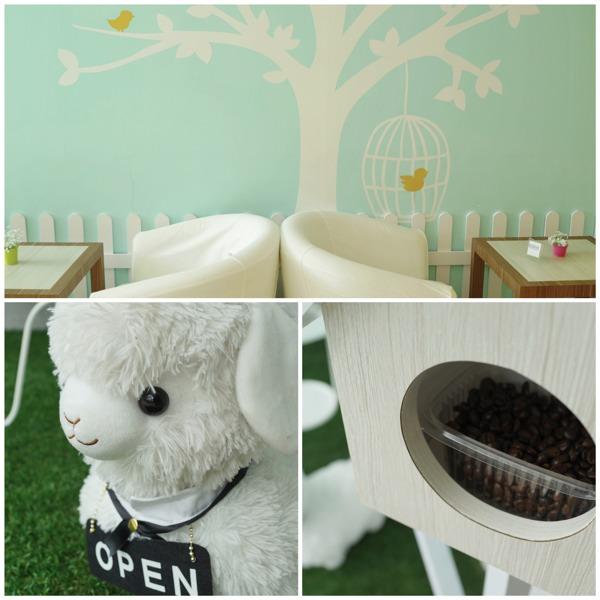 Talking about beverages, Brew Maison Cafe at Bukit Timah Road serves a decent number of coffee choices for their customers, which includes the Cafe Latte ($4.00), Cappuccino ($4.00), Ice Blended Caramel Blush ($5.00) and Ice Blended Mocha Blush ($5.30). What interest me was their non-caffeinated beverages such as Sweet Potato "Goguma" Latte ($4.00), Pumpkin "Kabocha" Latte ($4.00), Donghae Sunrise ($5.30) and Kyoto Springs ($5.30).
Serving breakfast from 7am to 11am, Brew Maison serves breakfast mains such as French Toast ($6.50), Choco Banana Toast ($5.00), Hamago Croissanwich ($5.20) and Tuna Sandwich ($4.30). For lunch and dinner menu, customers can first start off by choosing the meat they like such as chicken ($7.50), fish ($7.50), beef ($9.50) or pork ($8.20) and follow by staples such as rice, bread, pasta or wrap. Finally, five different selections of sauces to choose from like Teriyaki, BBQ or Curry to flavor up the main. This cafe also serves sides to fill up our stomachs a little better such as French Fries ($3.50), Waffles ($5.00) and various salads.
Got ourselves a comfortable sofa seat, the waitress came to us with our Hamago Salad ($4.70), Taro Latte ($4.20) and Heart & Seoul ($5.50) juice. The Hamago Salad is a bowl of fresh greens topped with slices of ham, seaweed and quartered hard boiled egg. To enjoy the Hamago Salad, pour the Japanese sesame sauce into the salad, mixed them well and enjoy the crunchy mouthfeel with nutty flavor.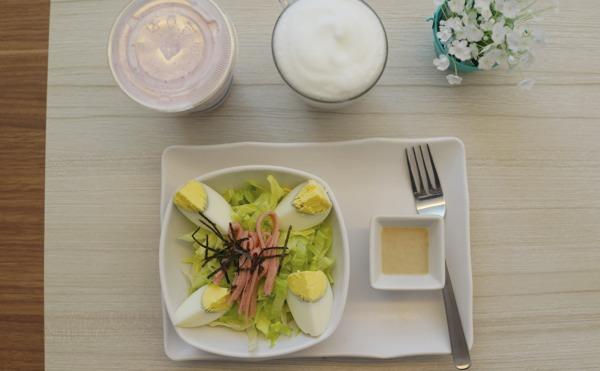 I was recommended by the staff to try their hot cup of foamy Taro Latte. The Taro Latte was smooth, creamy and mildly sweet. This latte tasted as if I am having a hot cup of Taro ice-cream.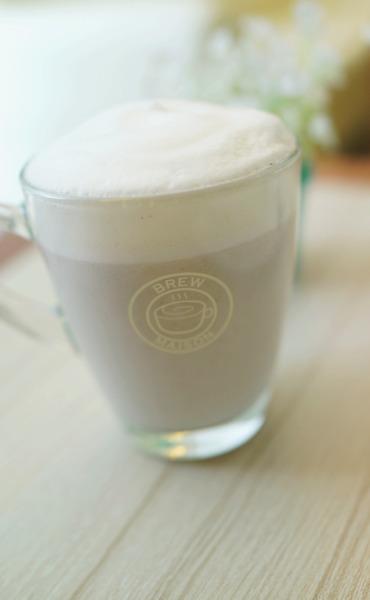 The Heart & Seoul is a cup of ice blended strawberries and banana juice. Sweet and refreshing smoothie that even my boy likes it very much.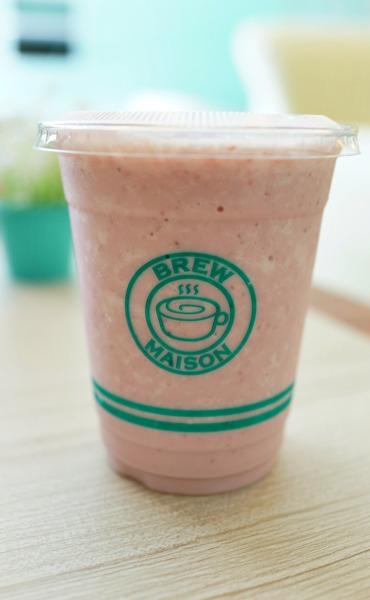 This is my Ciabatta bread with chicken topped with BBQ sauce ($7.50).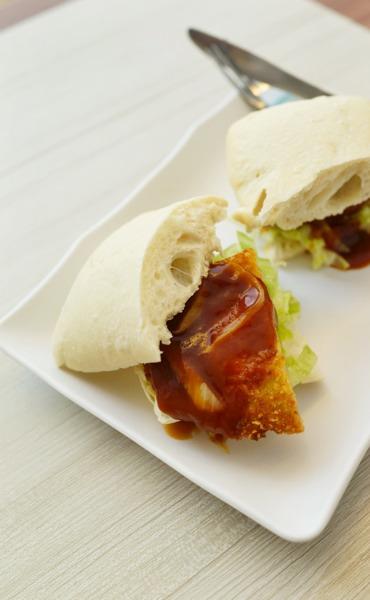 This is the Chicken pasta with brown sauce ($7.50).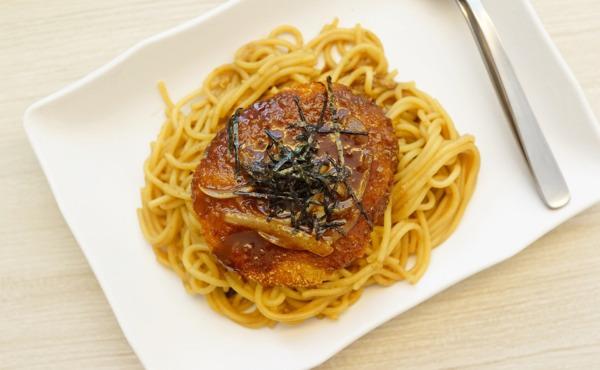 The Ciabatta bread was nicely done with softness on the inside and crispy on the outside. The pasta was properly cooked and mixing with the brown sauce makes my plate of pasta tasty. The serving size of my two lunch mains were just nice, but the only downside was both the chicken patties were quite saltish.
Brew Maison Cafe at Bukit Timah Road is a nice, cosy and spacious dining place that is great for family with children. Personally, from the interior furnishing design to the simplicity of food plating, I feel that Brew Maison creates a more Japanese touch rather than Korean. The food are reasonably priced and they served unique and delicious beverages that even the kids will love them.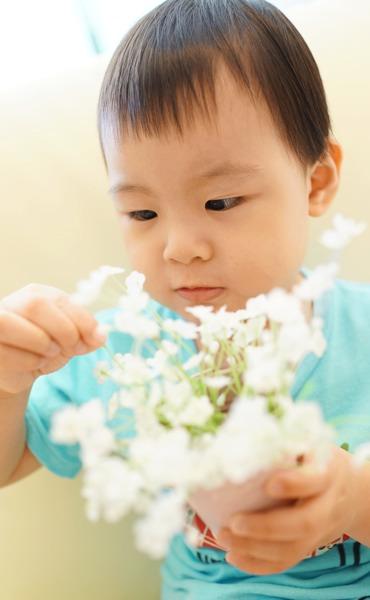 Address of my visit
Brew Maison
383 Bukit Timah Rd, #01-9B, Alocassia Apartments
Singapore 259727
Opening Hours
Monday to Friday: 7:00 am to 10:00 pm
Saturday to Sunday: 8:00 am to 10:00 pm
Telephone: (65) 6836 2948 / (65) 6735 5068
Website: https://www.facebook.com/BrewMaison