Tiong Bahru is one of Singapore's oldest estates built in the 1930s. After my visit to Flock Cafe with my family, I fell in love with this charming and quiet neighborhood. The low-rise estates with the French doors windows and curved architectural designs makes them rather special. With the food culture blooming in Tiong Bahru today, I have decided to head down to this district for a good early breakfast and a warm cup of coffee.
So, what's on my breakfast list? I have decided to visit this cafe called 40 Hands, which is one of the pioneer cafe in Tiong Bahru owned by Harry Grover back in 2010. Meaningful enough, "40 Hands" is derived from the average pairs of hands used right from the coffee plantation to a cup of coffee on our table.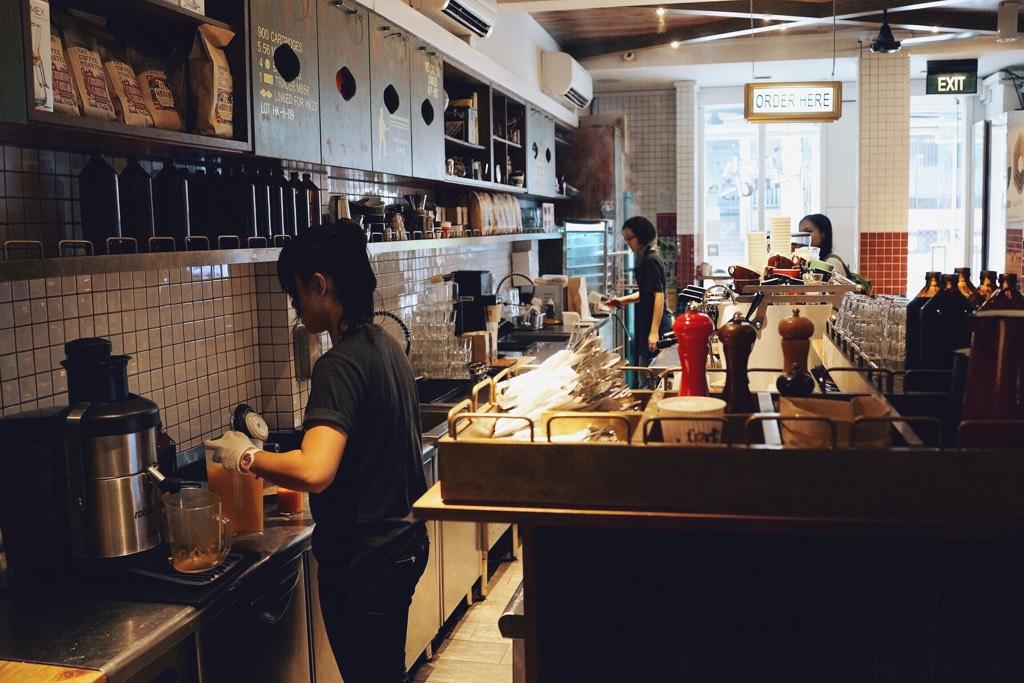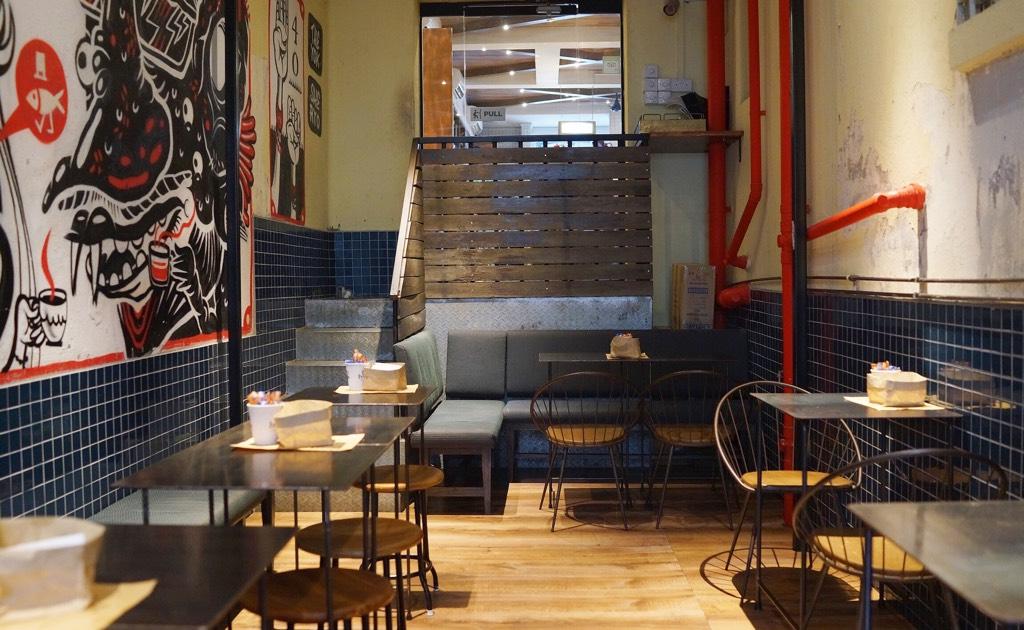 With no service charge to my receipt, the brunch menu starts from 8am to 4pm daily which includes Salmon Hash ($19), Banana Bacon French Toast ($17), Eggs Cocotte ($17) and Big Boy Breakfast ($22). Additionally, the 40 Hands' main menu is served from 8am to 6pm which includes Pork Katsu ($18), Pesto Chicken Panini ($16) and 40 Hands Cubanos with Tiong Bahru Bakery's baguette ($18). This cafe also served two Asian food delights to their customers, which are the Tau Sar Pau ($2.50) and Kong Bak Pau ($7.50). Therefore, if you are not hungry and want a light bite for breakfast, the Tau Sar Pau might sounds like a good idea.
The coffee served by 40 Hands' baristas are beans roasted by Comman Man Coffee Roasters located at 22 Martin Road. A decent range of coffee selections such as Latte ($5), Cappuccino ($5), Mocha ($6.50) and Espresso ($4) are available to their customers. If you love their beans and want to bring them back home, the coffee beans are packed in boxes of 250 grams at a price of $16.
Here comes my favorite morning coffee, the Flat White ($5). Nicely done latte art, the coffee was smooth and creamy. I would say pretty decent taste.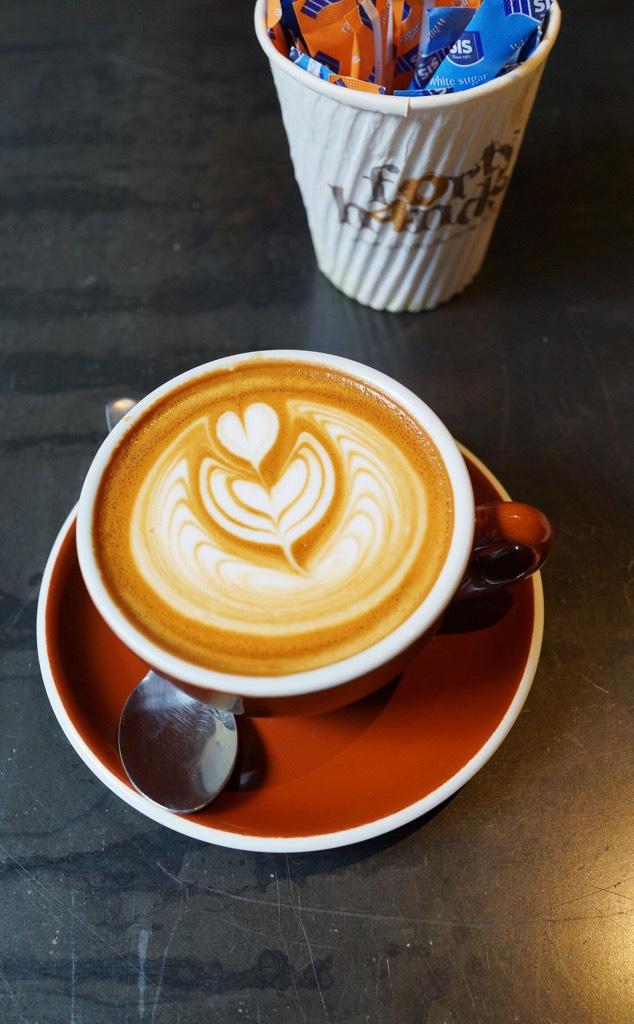 For a change from my usual bacon and bread toasts, I decided to try the 40 Hands' Homemade Granola ($14) for my breakfast. Bowled with fresh cut fruits such as berries, pineapples and strawberries, the granola topped with Greek-style yoghurt will definitely sweeten everyone's day. For those like myself who preferred to have their cereals and grains soaked with fresh milk, this bowl of Homemade Granola might be dry for the taste buds.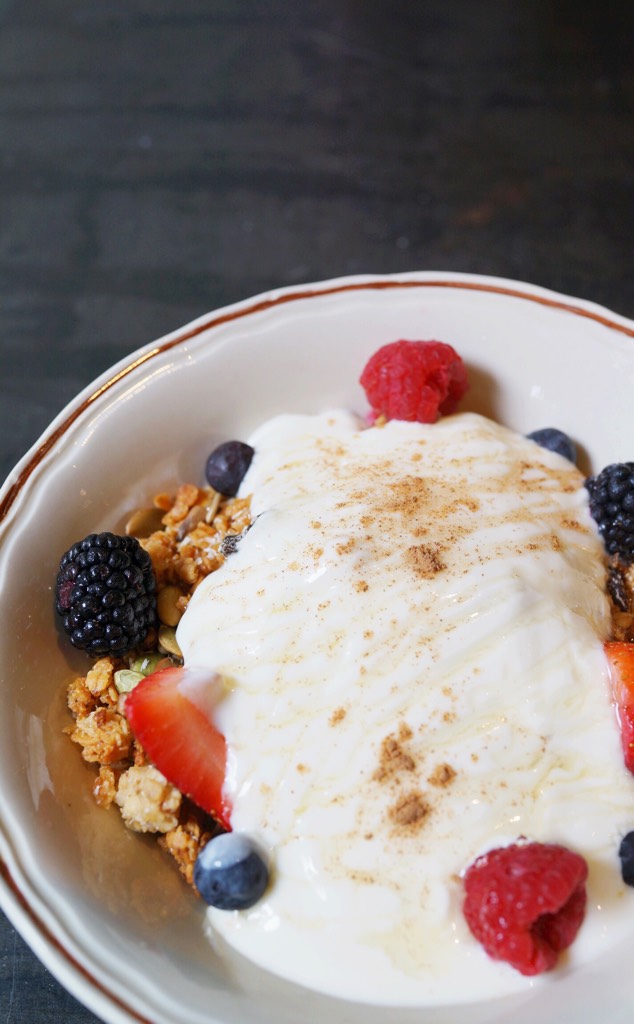 Probably, the Eggs Benedict with organic bacon and spicy roasted potatoes ($17) is a better choice compared to my bowl of Homemade Granola. With the red sauce made up of tomato and well coated onto the potatoes, these roasted cubes of potatoes are really soft with a small hint of spiciness. A little disappointed that the eggs were not runny, nevertheless this brunch still taste delicious.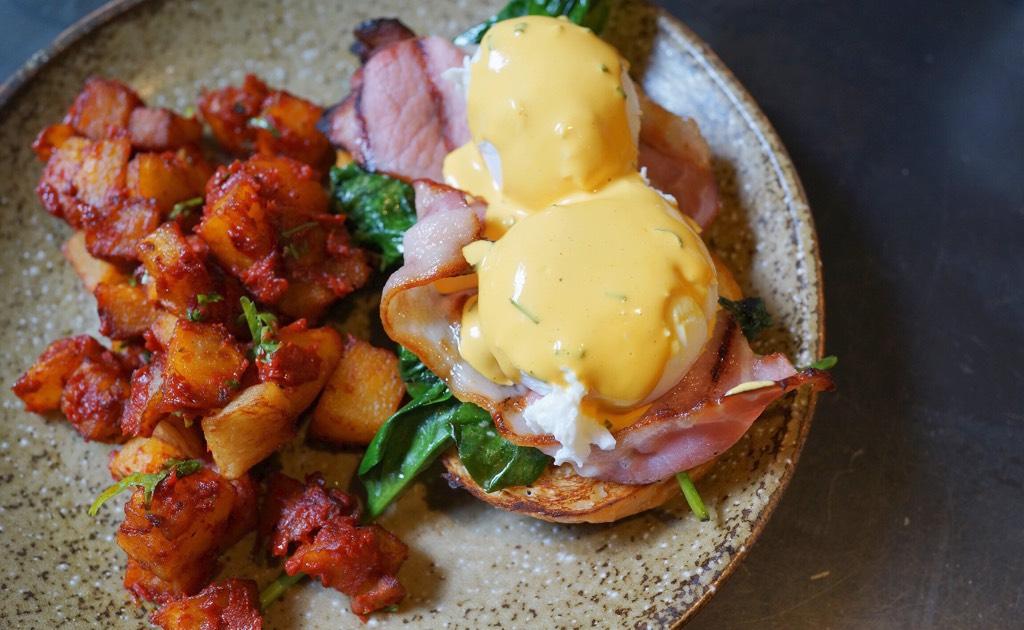 Open at 8am, 40 Hands serves many early birds with freshly brewed coffee and decent tasty food. The ambiance is cosy but might be a little cramped for large size gathering. I would say 40 Hands is a good spot to sit down, have a cup of coffee, read a book and relax your day.
Address of my visit
40 Hands
Blk 78 Yong Siak Street
Singapore 163078
Opening Hours
Tuesday to Sunday: 8:00am to 7:00pm
Closed on every Monday
Telephone: 6225 8545
Website: http://www.40handscoffee.com