Today, I managed to get my first taste of this unique black dessert, which the shop claims that it originate from Taiwan, in Katong 112 shopping mall. The name of this dessert is called Blackball Signature. Uniquely weird from it's appearance, this dessert is packed with grass jelly, sweet potato balls, yam balls, red beans, black tapioca pearls and YamQ (a name for a chewy mouthfeel of yam balls). My first instinct of this black dessert was, "is this black herbal jelly loaded with bubble tea's ingredients?"
My bowl of cold Black Ball dessert which cost $4.90.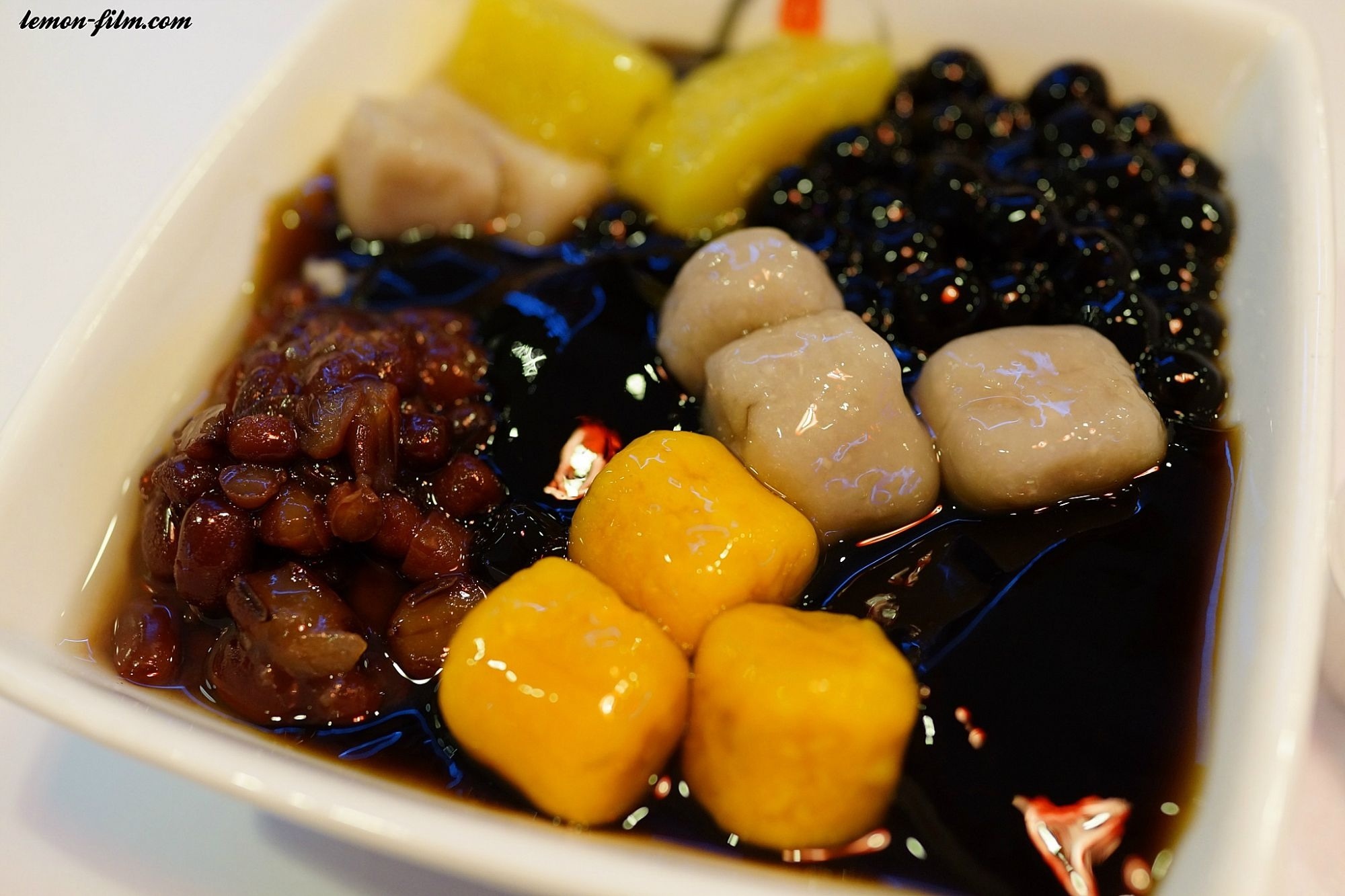 Pour the capsule of milk given to add a little creaminess to this dessert.

You have the options to choose how you like your dessert to be served. Hot, warm, cold or icy?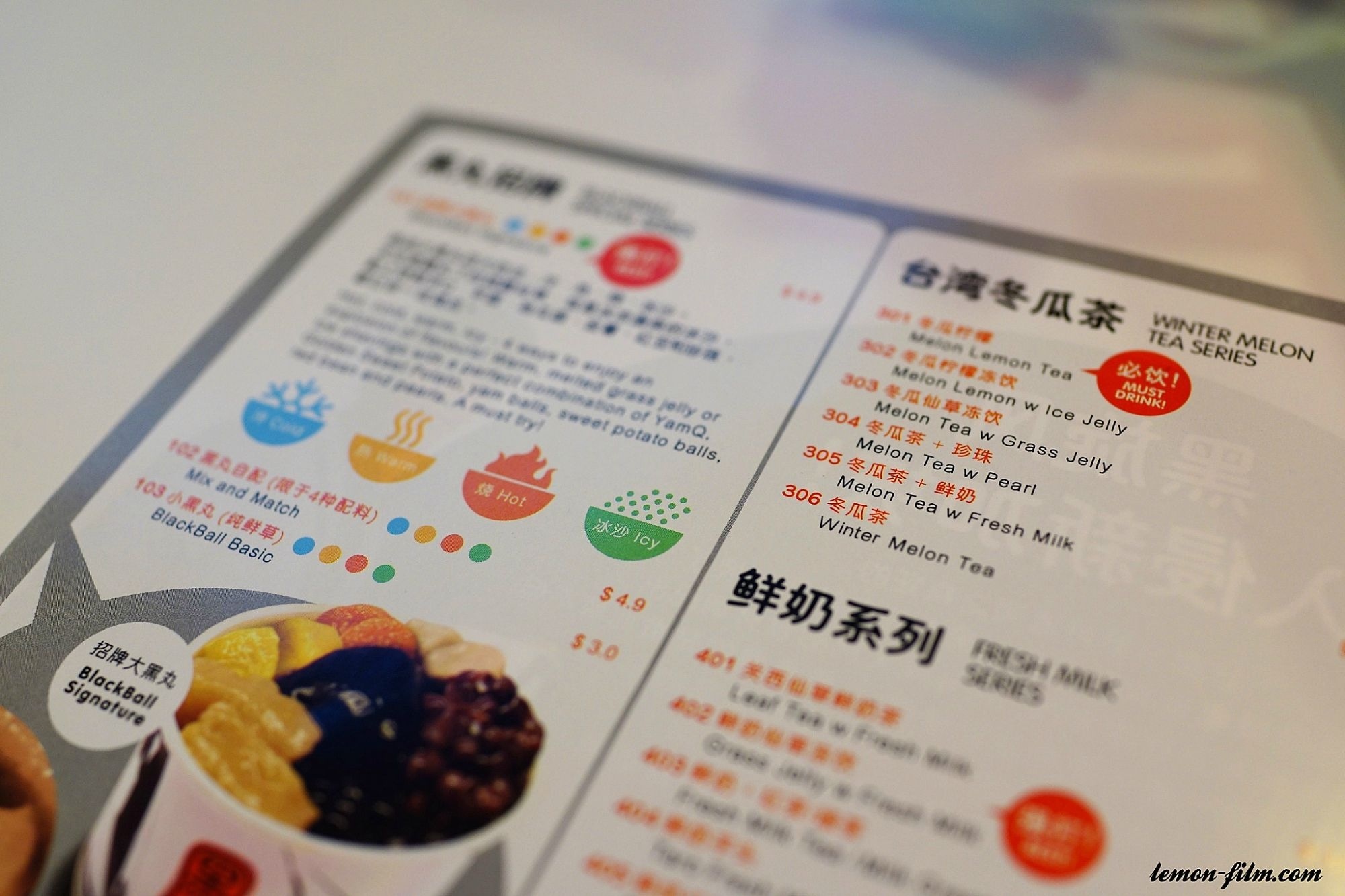 The grass jelly, red beans and black pearls are typical. I feel that this cold dessert is "dry" as there are not much presence of liquid in it, except for the capsule of milk which is about 2 tablespoons. Probably an iced version of this dessert will be much better.
I loved the sweet potato and taro balls in this dessert. The texture and sweetness of these chewy balls reminds me of Grandma Lai's sweet taro balls during my visit in Jiufen, Taiwan. You can read about my visit of Jiufen here. If you want me to make a comparison between Blackball's taro and sweet potato balls and Grandma Lai's, I would say the general mouthfeel and taste are almost identical. If I were to compare both desserts together, I will definitely prefer Grandma Lai's recipe because the sweetness of the soup enhances the taste of the taro and sweet potato balls.
Recommended drink, the Sour Plum Tea. Trust me, this drink wakes you up. :) This ice cold drink cost $3.00.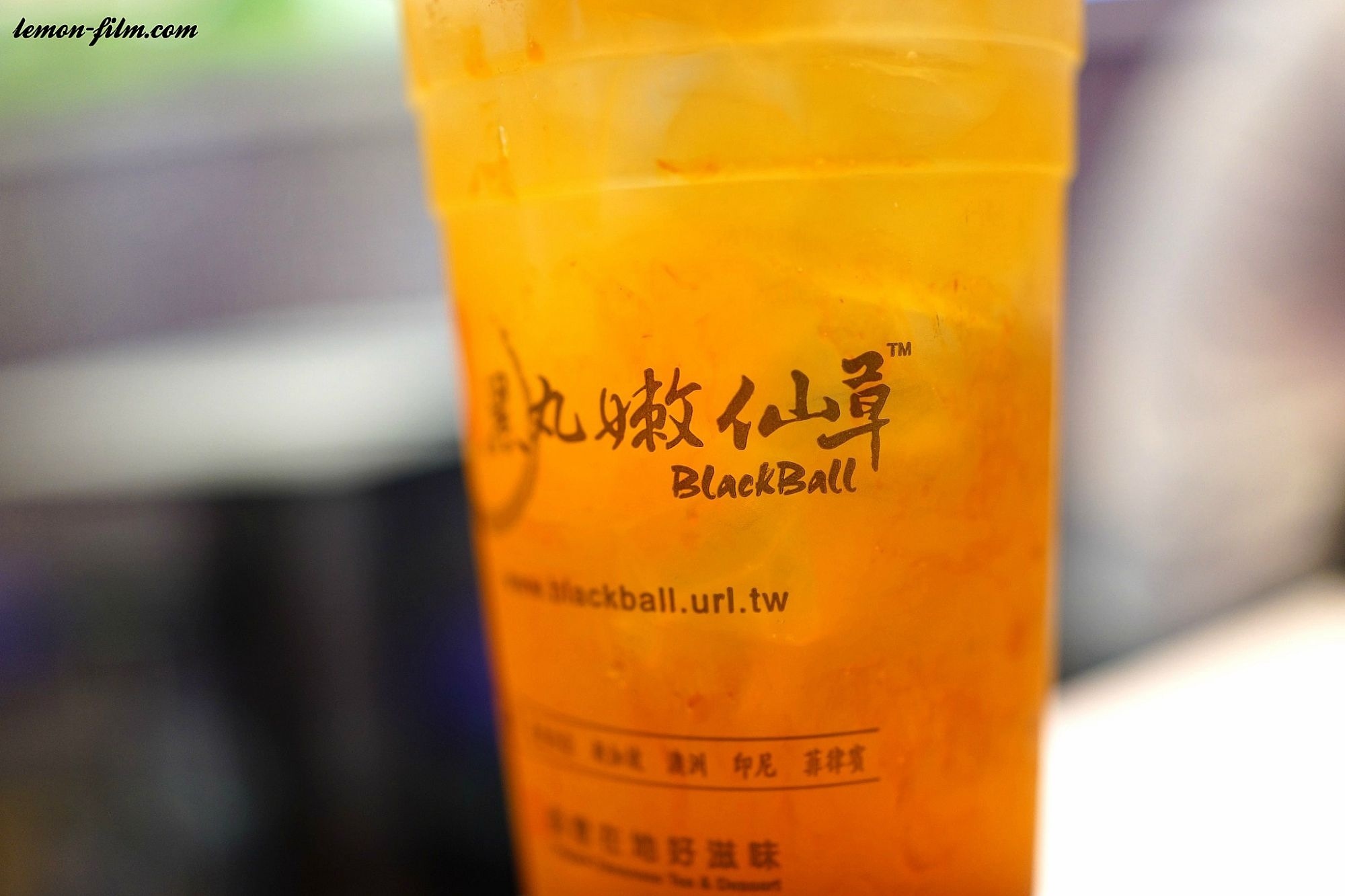 I loved the Sour Plum Tea because it gave me a wide spectrum of taste: sweet, sour and saltish. For health conscious people, unfortunately you cannot change the sugar level for this drink but for myself, the level of sweetness is acceptable. When served ice cold, it helps freshens my day and pretty thirst quenching for the hot days in Singapore.
Address of my review:
Katong 112 Shopping Mall
112 East Coast Road, 112 Katong #02-27 Singapore 428802
Opening hours: 10AM – 10PM (Daily)
Tel: (65) 6538-3885
Website: http://www.blackball.com.sg