After our morning visit to Caversham Wildlife Park, the whole family drove down to Black Swan Winery & Resturant for our late lunch, which takes 12 minutes of driving. The weather was cool and sunny in Perth.
Here we are, the Black Swan Winery & Restaurant, at Swan Valley.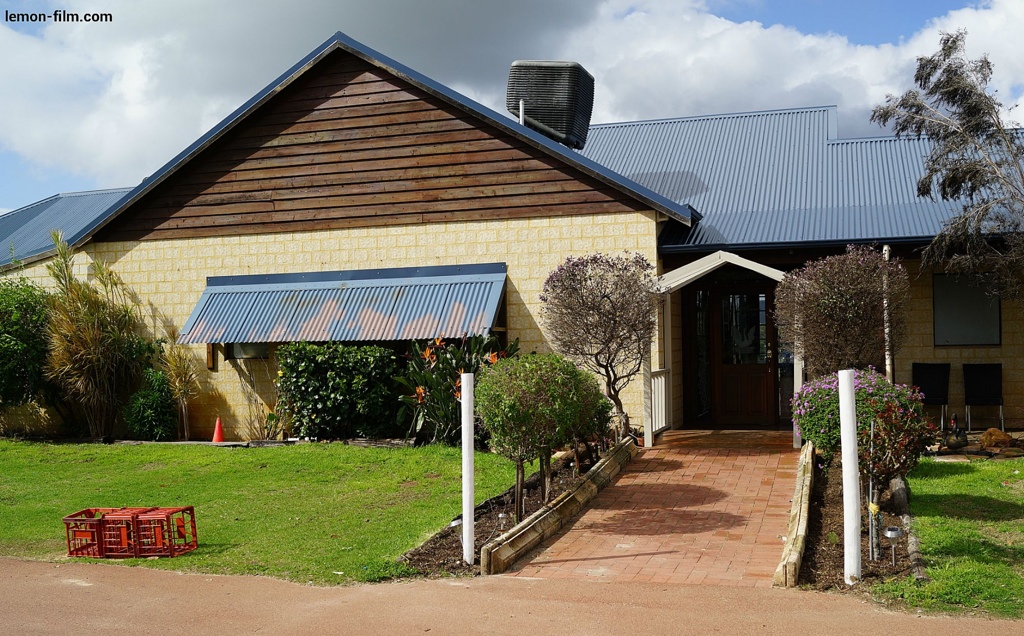 Upon entering the restaurant's main entrance, we noticed there were numerous food awards that were hanging on the wall. These food awards were framed up properly and filled up one side of the wall completely. The restaurant was about 40% occupied by diners, and every diners seemed to respect the quiet atmosphere of the restaurant.
Multiple food awards to Black Swan Winery & Restaurant.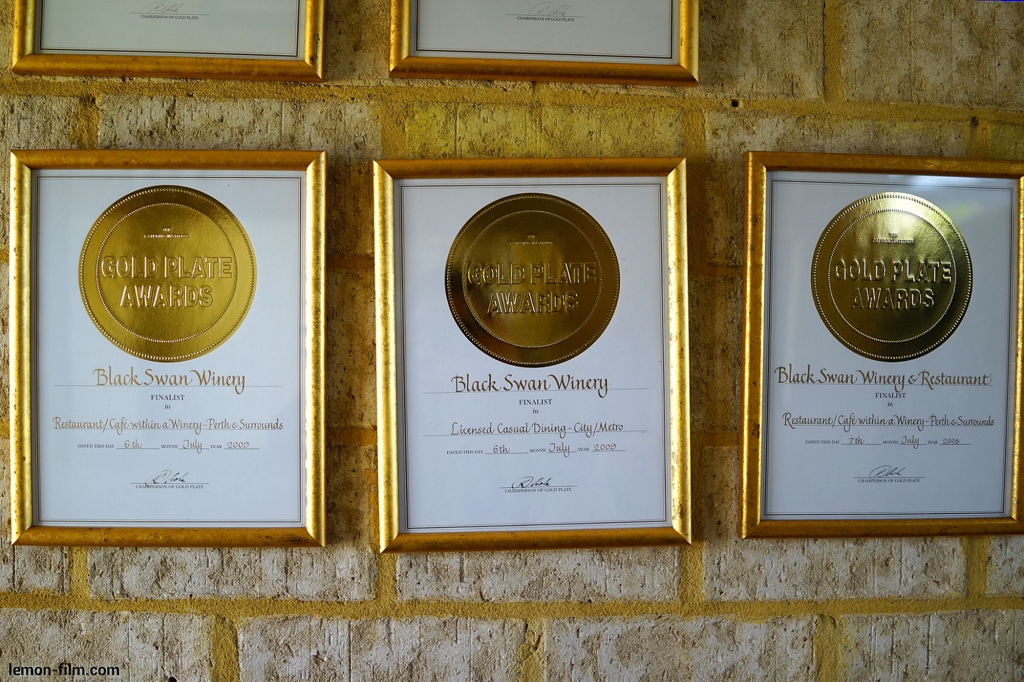 When I entered the dining hall, I saw a vast vineyard under the clear blue skies. I popped out my mouth and thought "What a beautiful sight!" The friendly waiter brought us to our dining table for 9 people including a baby chair. When someone says that food served in restaurants are expensive in Australia as compare to Singapore, my answer to you is YES. On my second thought, if the quality of food were excellent and tasty, it would be worth it to pay them at a higher price.
Want some free wine tasting? There are some diners at the counter tasting wines.

The dining area was not fully occupied yet, probably dinner time will be full house.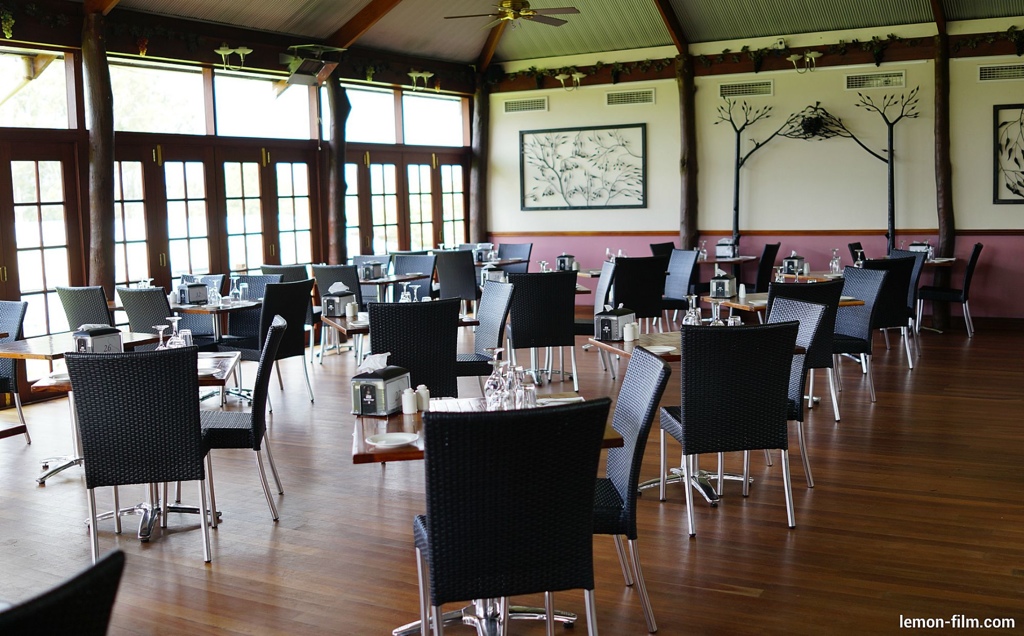 A beautiful paranoma view of the vineyard during the mid afternoon.


We ordered our food and they were served to us on the same time. Here are my photographs …
I am not a frequent wine drinker but this wine really taste good. With a sip of wine, the sweet taste of this wine lingered in my throat for 5 seconds before it starts to slowly fade away. I never had such experiences before during wine drinking.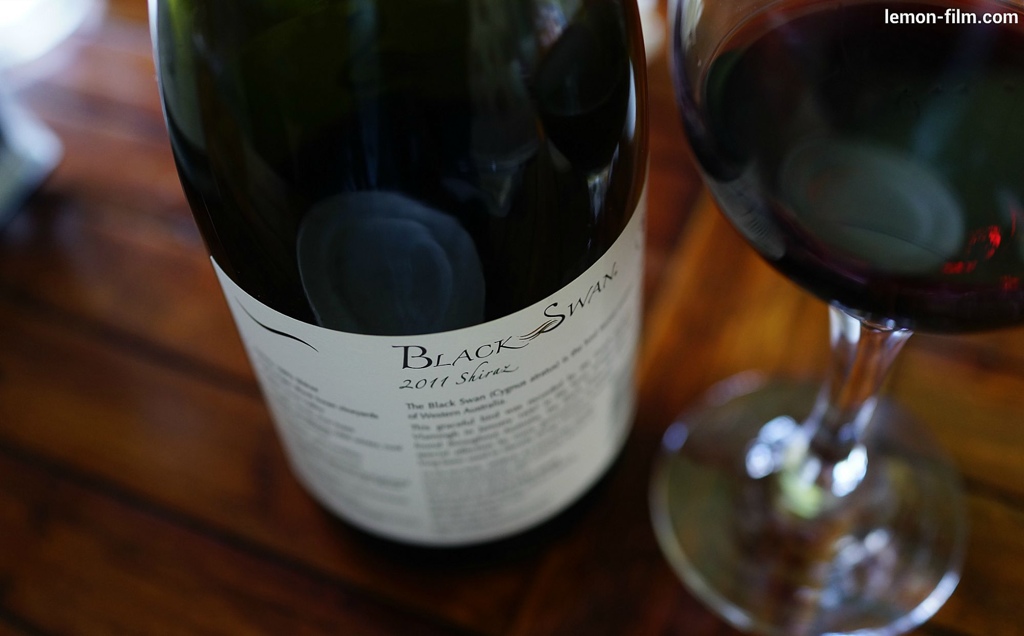 Beer-battered fries all wrapped into a newspaper-like cone. These golden fries are hot in the inside, with a very light hint of beer taste. This side cost $10 AUD.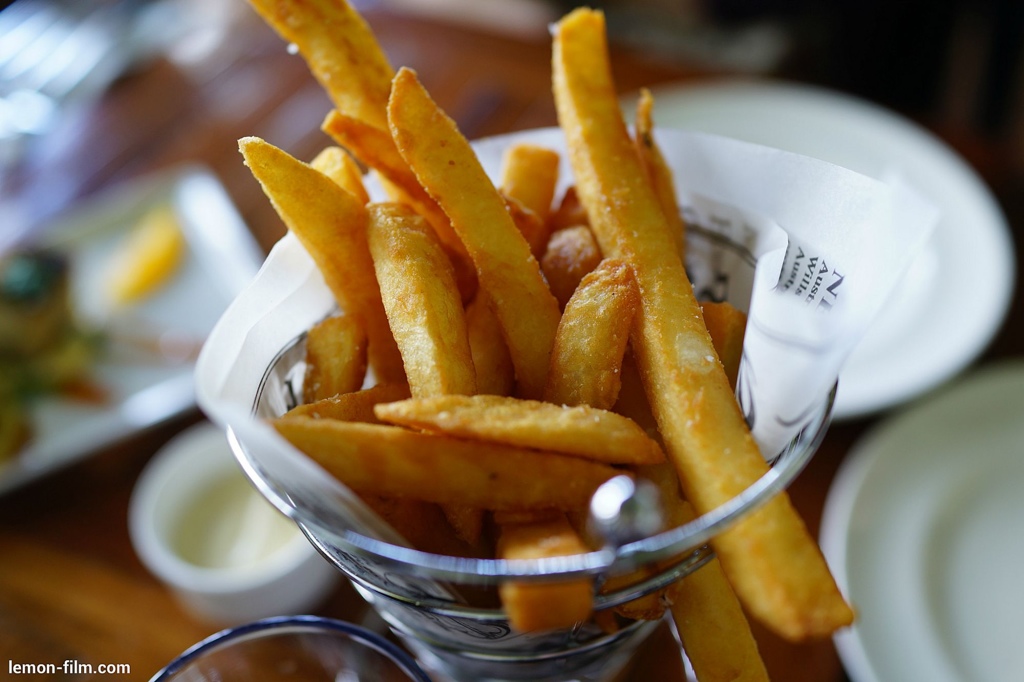 Like the Chinese roasted pork belly, these roasted pork belly were accompanied with parsnip puree and orange glazed. This plate cost $16 AUD.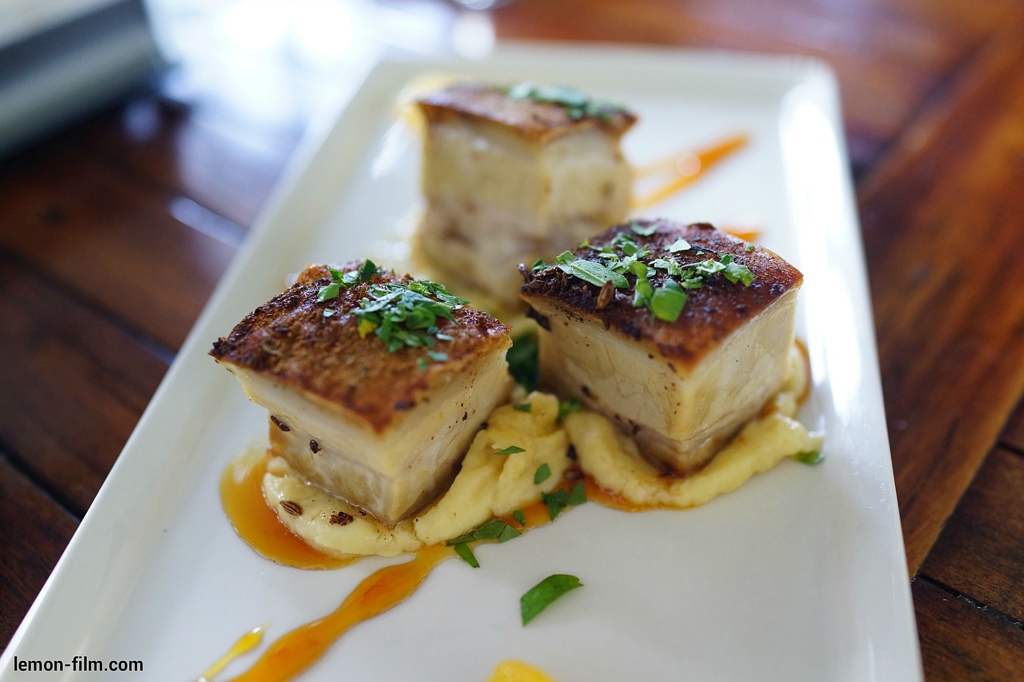 Check out the layer of fats and meat for this piece of roasted pork belly. It was well defined.

King prawn linguini, as stated in the menu, was excellent. Together with the roasted tomatoes and basils, the linguini was chewy and creamy, not oily at all. You will know the king prawns were very fresh when you start chewing that firm meat. Everything on this plate was done perfect. This plate of linguini cost $34 AUD.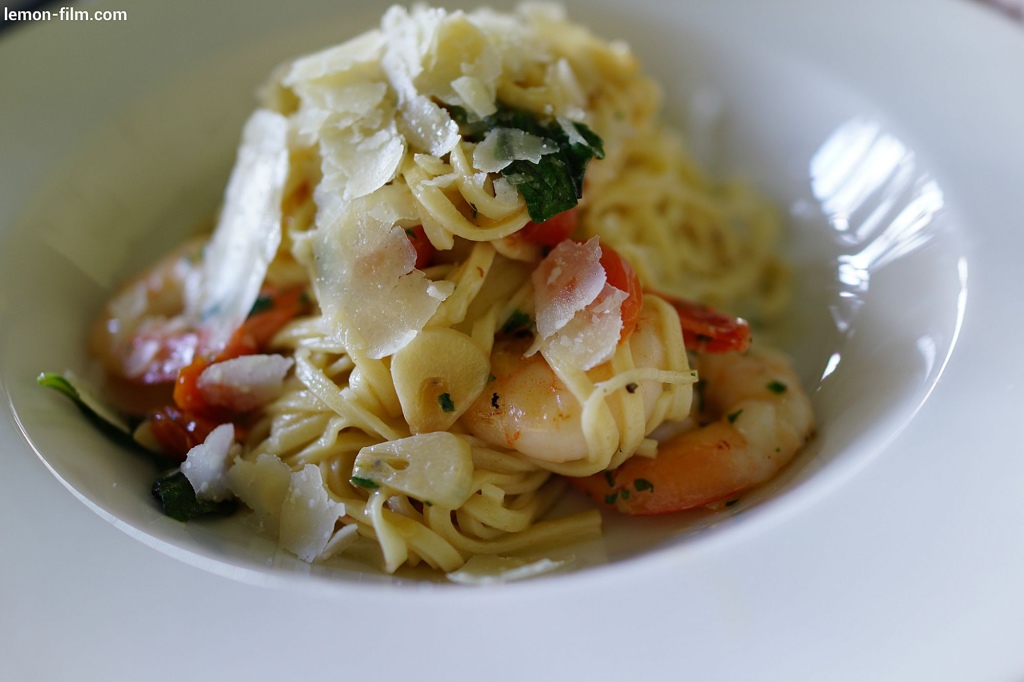 The Lamb Shank Wellington, cooked with mushroom duxelle, Paris mash and Shiraz jus'. This dish cost $36 AUD.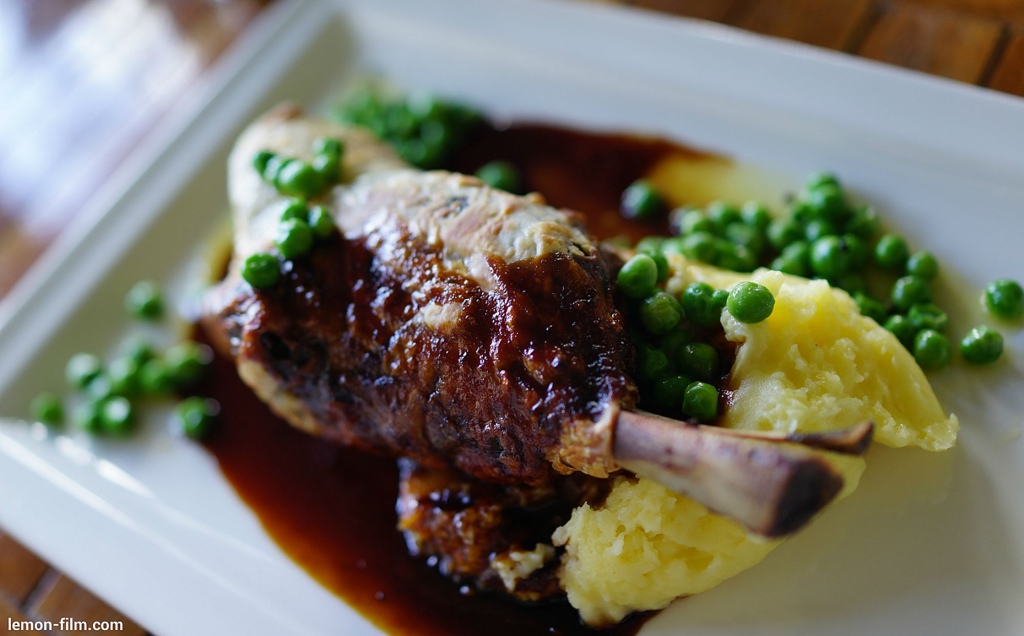 Scotch fillet roasted with tomatoes, prosciutto wrapped beans and mustard jus'. This plate of beef cost $40 AUD.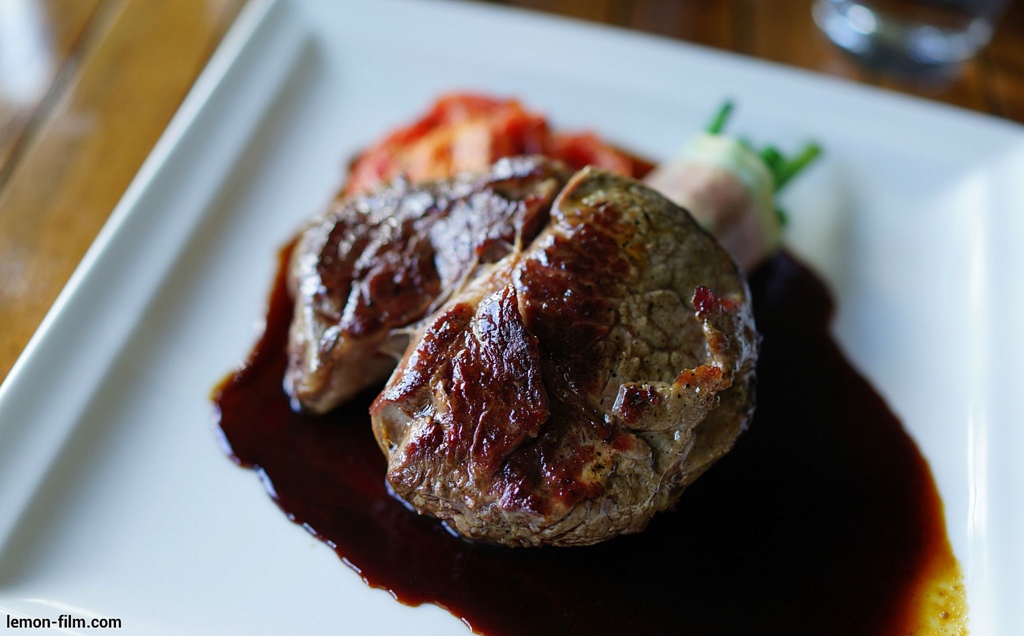 Our premium fish, all fillet in the restaurant. The skin can be simply peeled out from the well cooked meat and the fish meat just melts in our mouth. Depending on the market price, this plate cost $38 AUD.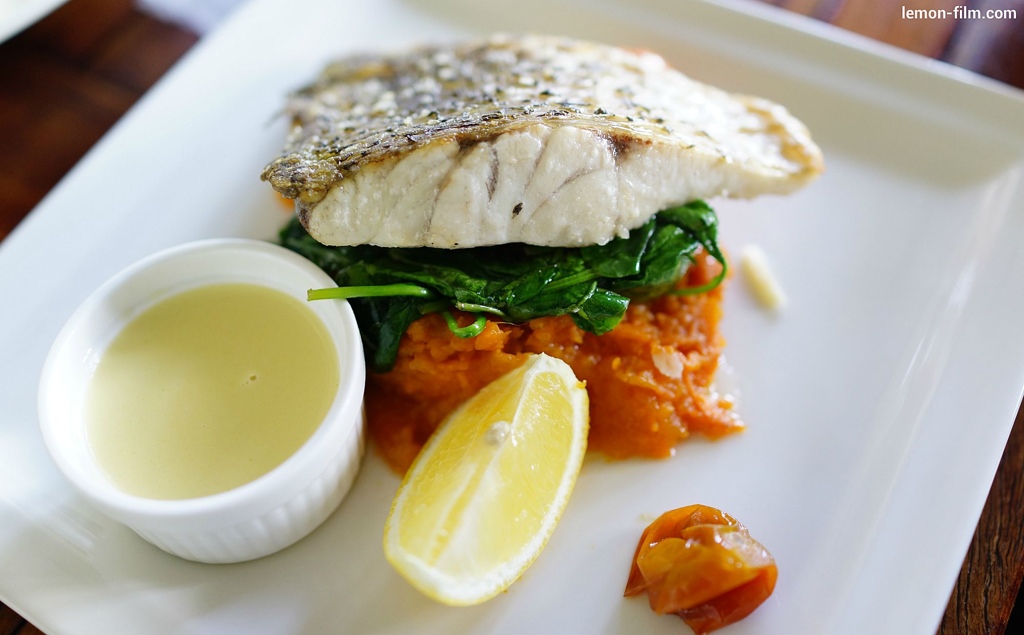 Conclusion
The whole family had an exquisite dining experience in Black Swan Winery & Restaurant, located at Swan Valley in Perth. The layout of the restaurant was very spacious and the atmosphere given to the whole family were quiet and relax. The prices of food were on the high side, but the freshness of the ingredients and quality of food were excellent. With the numerous food awards won by Black Swan, there is no need for me to elaborate anymore. You just have to taste it.
Enjoying our time in Black Swan Winery & Restaurant.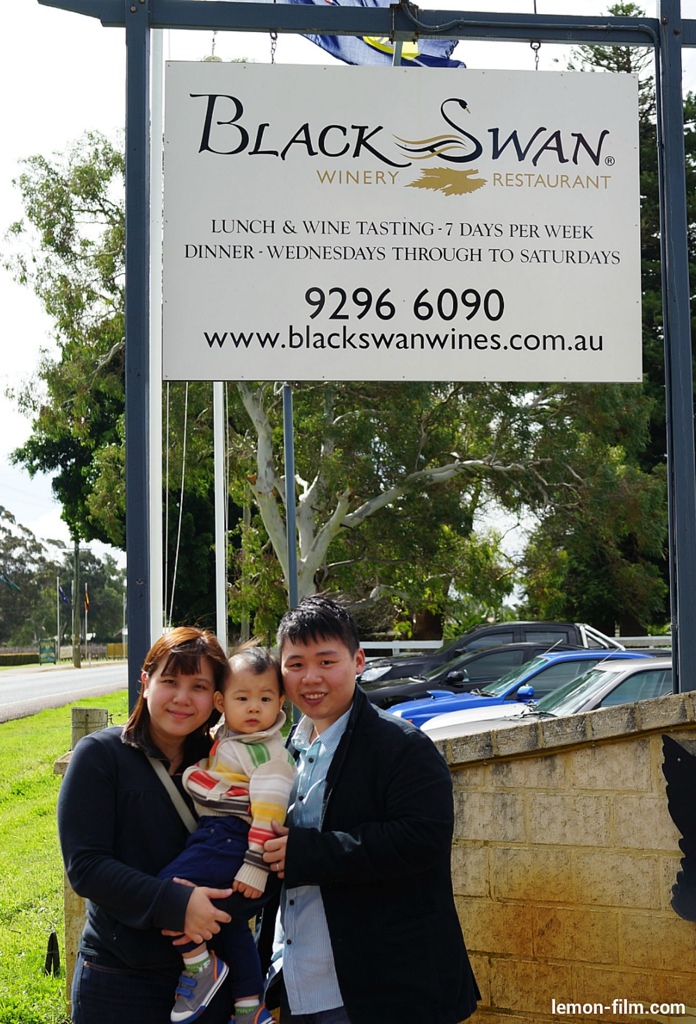 Address of the restaurant
Black Swan Winery & Restaurant
8600 West Swan Road, Henley Brook WA
Opening Hours
Open 7 days per week for lunch from 11:30am.
Open for dinner Wednesday through to Saturday evening.
Tel: (08) 9296 6090
Email: [email protected]
Web: http://www.blackswanwines.com.au