Welcome to my part 2 session of "My Home Stay With 陽光味宿". This will be my final part of this home stay post on Sunny Room in Jiufen, Taiwan
In Chinese we called it 民宿 (pronounced as ming su) for this home stay. It actually means "home stay with the local people". Staying with the local people is important if you really wants to enjoy your trip by better understanding their way of life. There are some other ming su around in Jiufen, but since I did not stay with them, it is hard for myself to comment about their hospitality and service . You can try search in the internet for recommendations.
Previously, I have mentioned how creative and artistic the owner is in getting junks or parts throw away by people and transformed them into beautiful artwork and decorations. Here are some photographs which I have taken during my 2 night stay with the family of Sunny Room.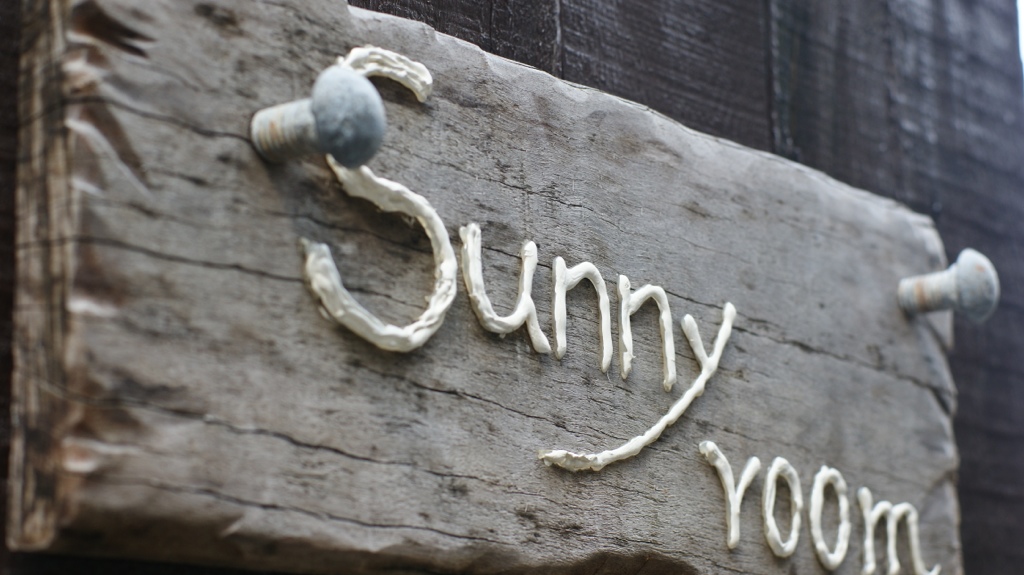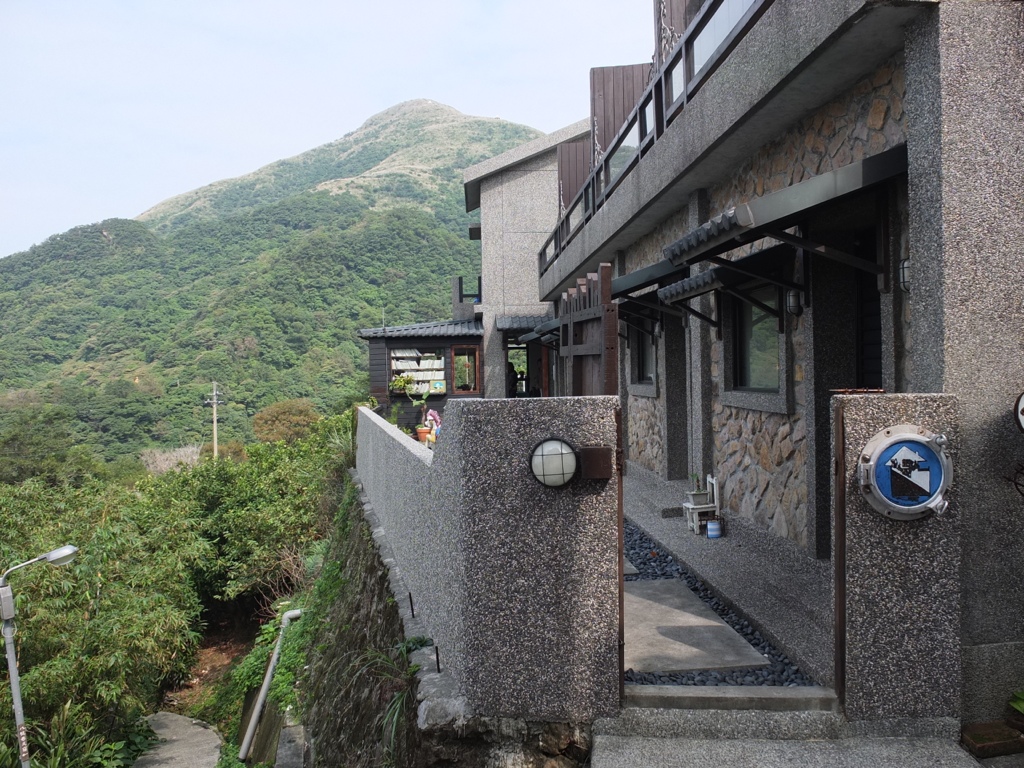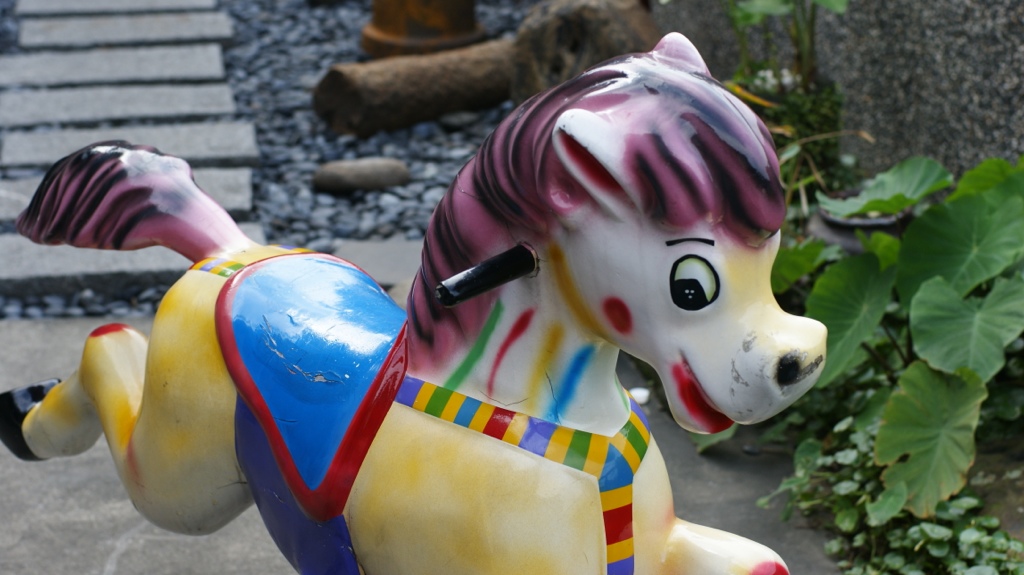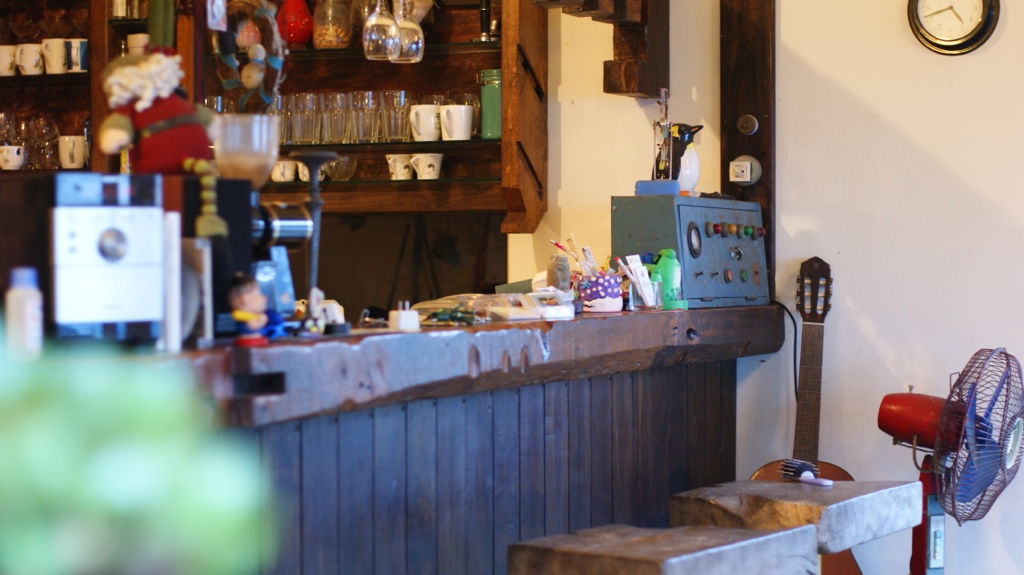 The room has a small stereo hifi system that comes with Joanna Wang's music CD. Check out the stand made up of water pipes.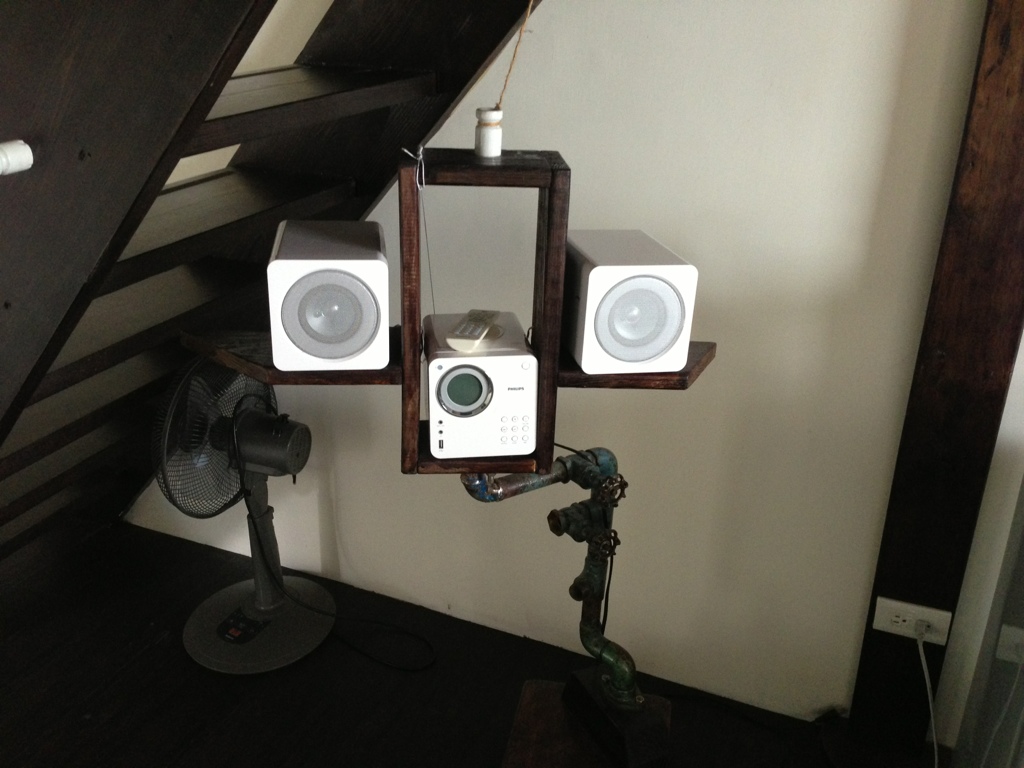 Some dried blue berries, not edible of course.
A panaroma photography of the outdoor view.
The owner has 3 dogs and 1 cat, which stays in the same house in harmony. This is my first time seeing cat and dogs living in the same house in harmony. Here comes the Dachshund …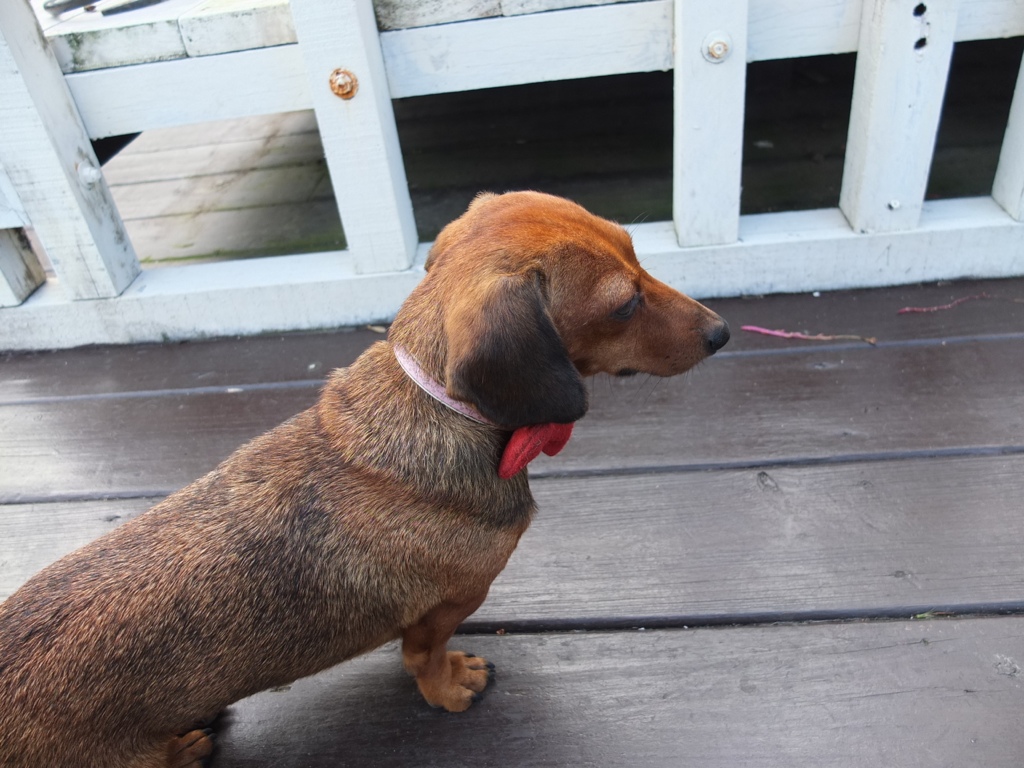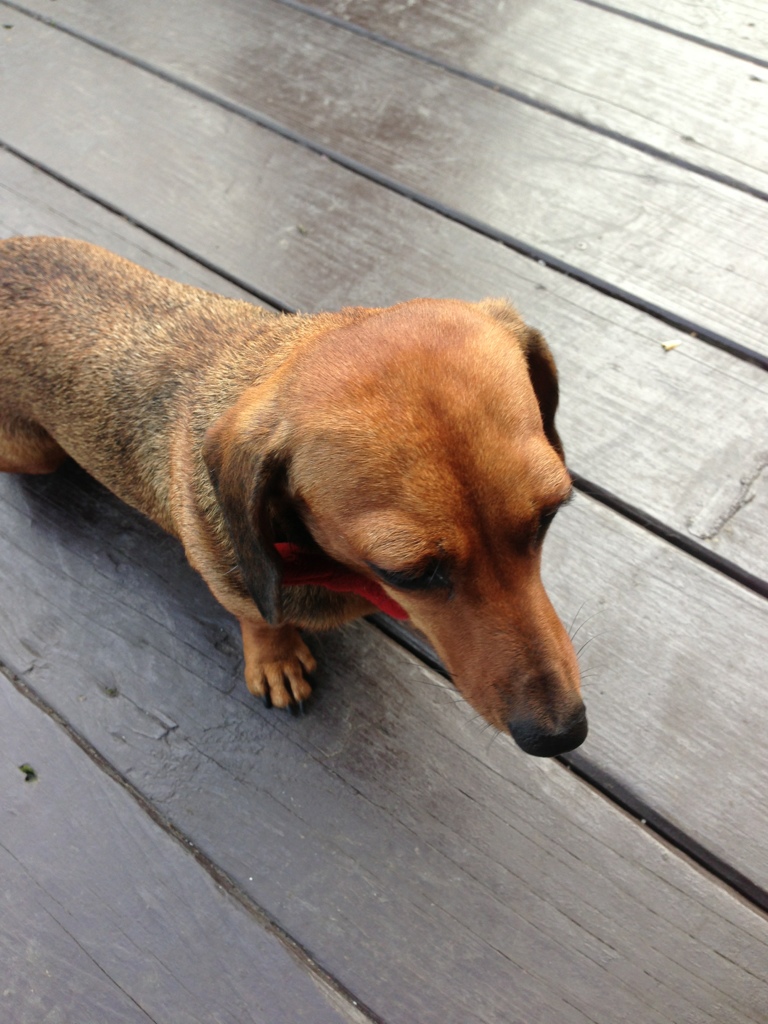 That is their dog named 小白. In English, it is translated as "Little White".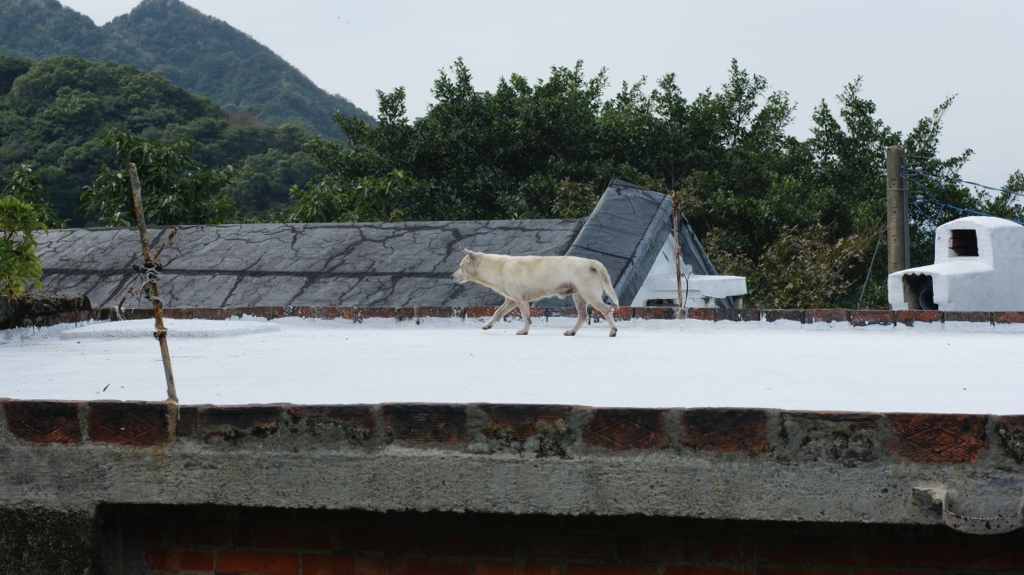 That's what I call Best Friends.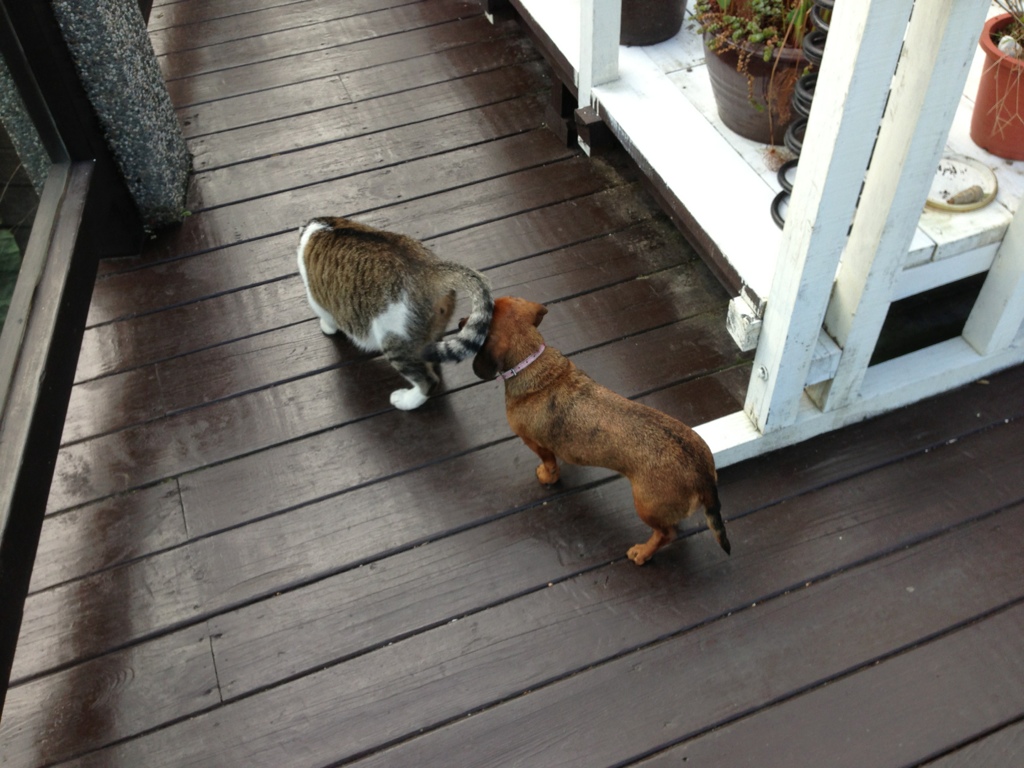 With $5400 NT, which is about $240 SGD for 2 nights, it comes with wonderful and great breakfast. The breakfast was simple. The first morning breakfast are sandwiches. The breads are lightly toasted and the ingredients placed inside these sandwiches are tomatoes, cucumbers, cheese, lettuce, fried egg and pork floss. The added pork floss gives the crispy texture and sweet taste. Perfect! This plate of breakfast also comes with wasabi chips and sweet, juicy slices of fruits. What a light and balanced breakfast!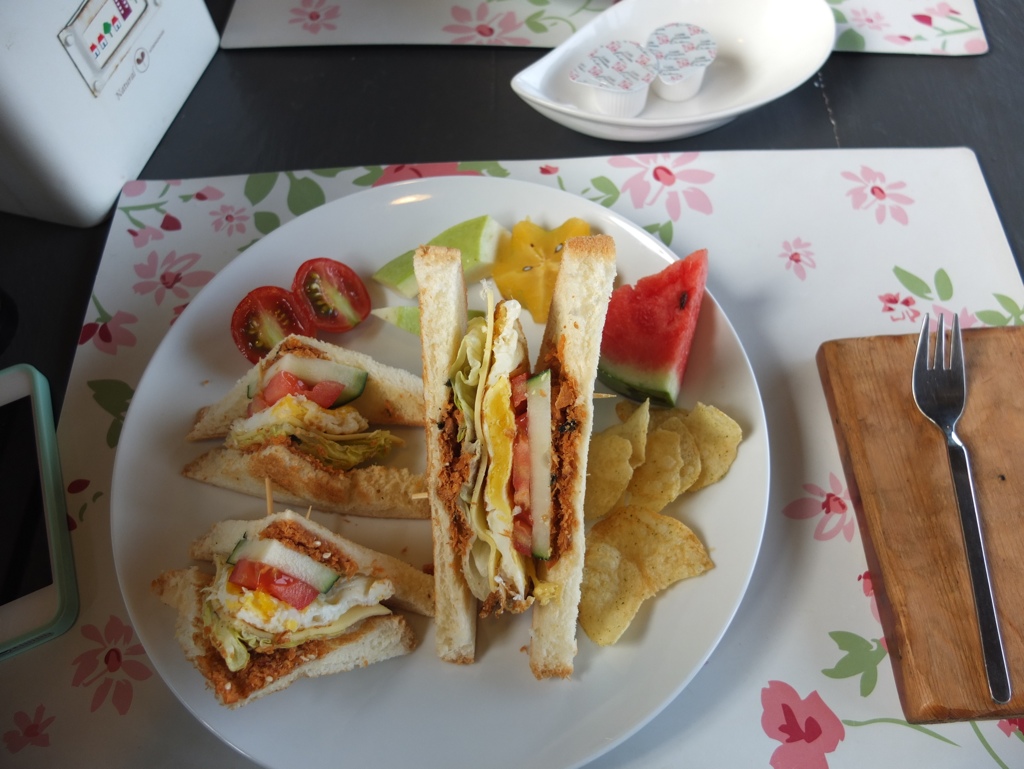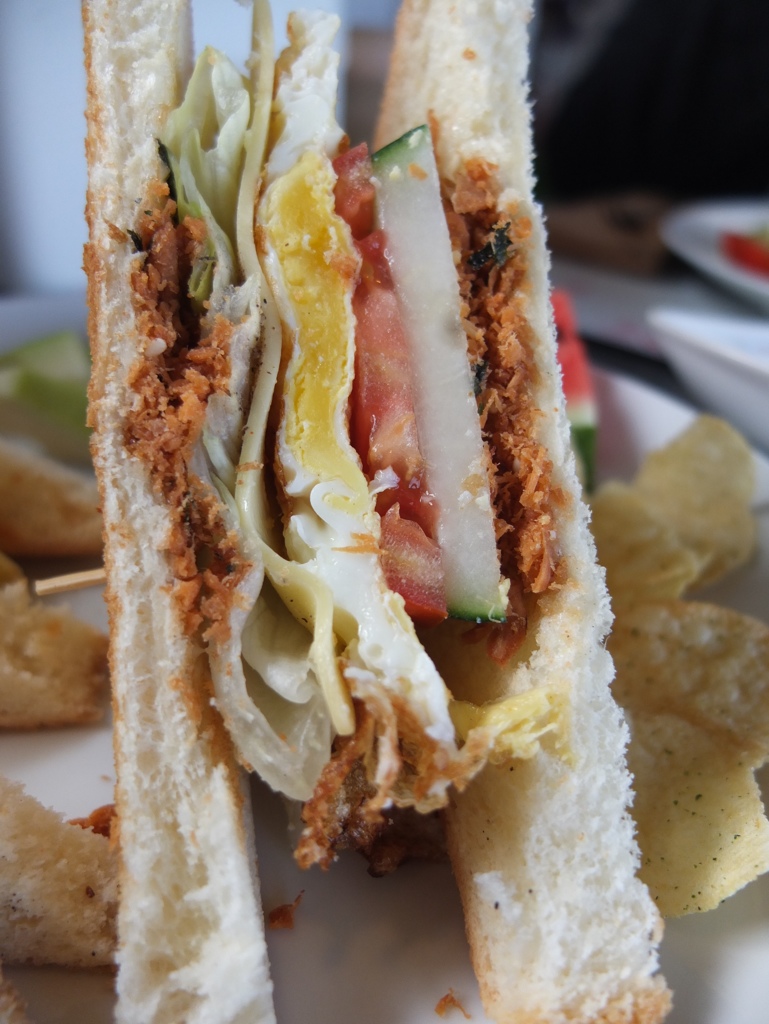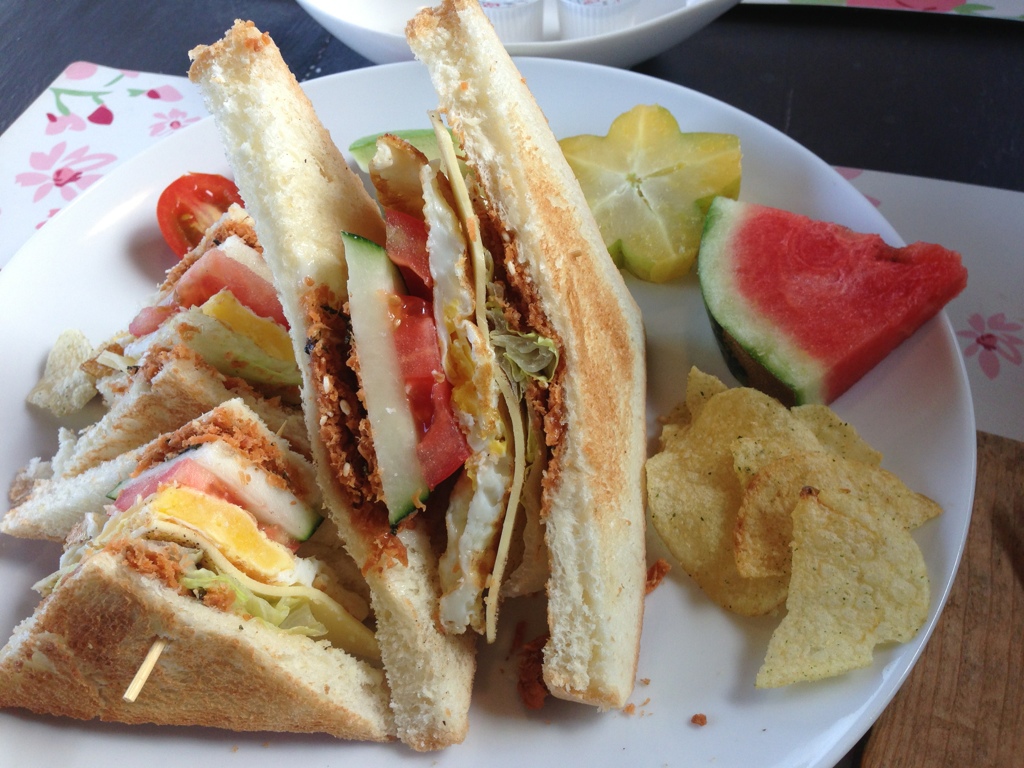 The second day's breakfast was porridge with their typical Jiufen side dishes. Unlike those typical porridge I often eat in Singapore, which are soggy rice and runny water, the porridge texture is extremely thick and starchy, not runny at all. This is a whole new different breakfast experience for myself.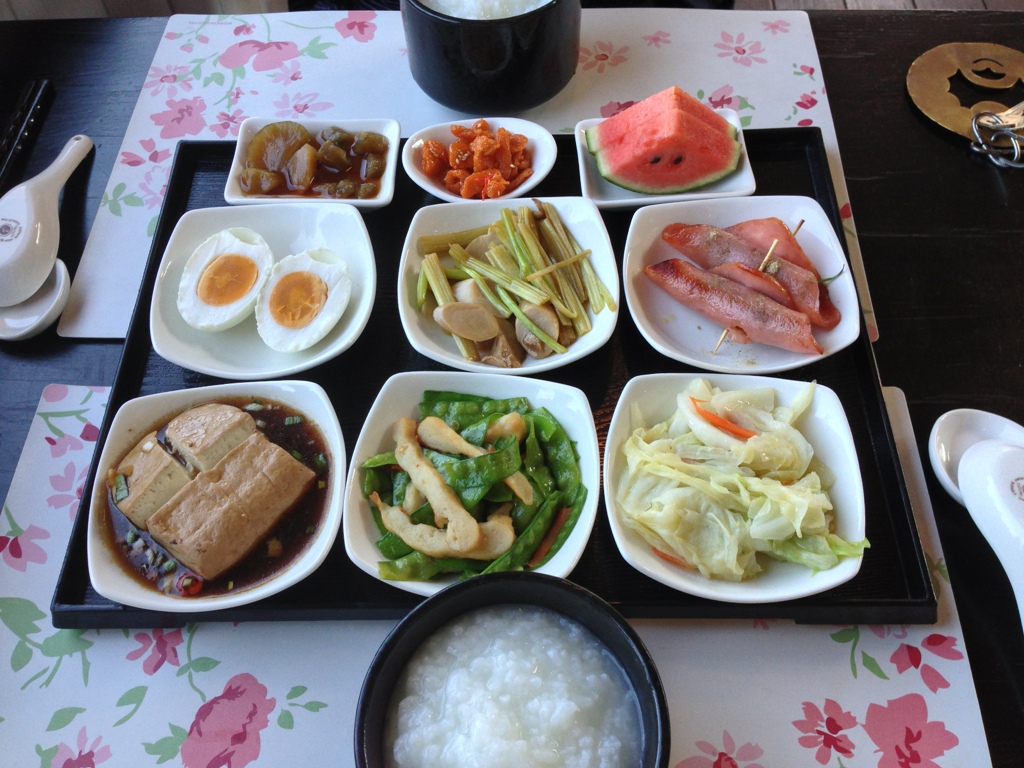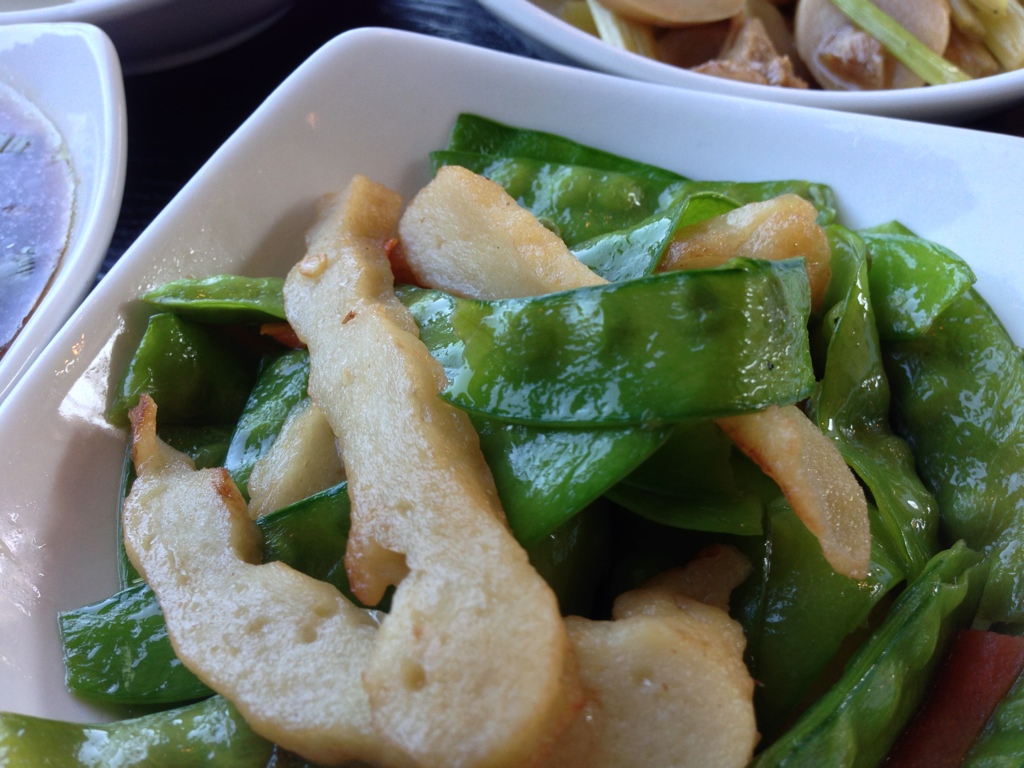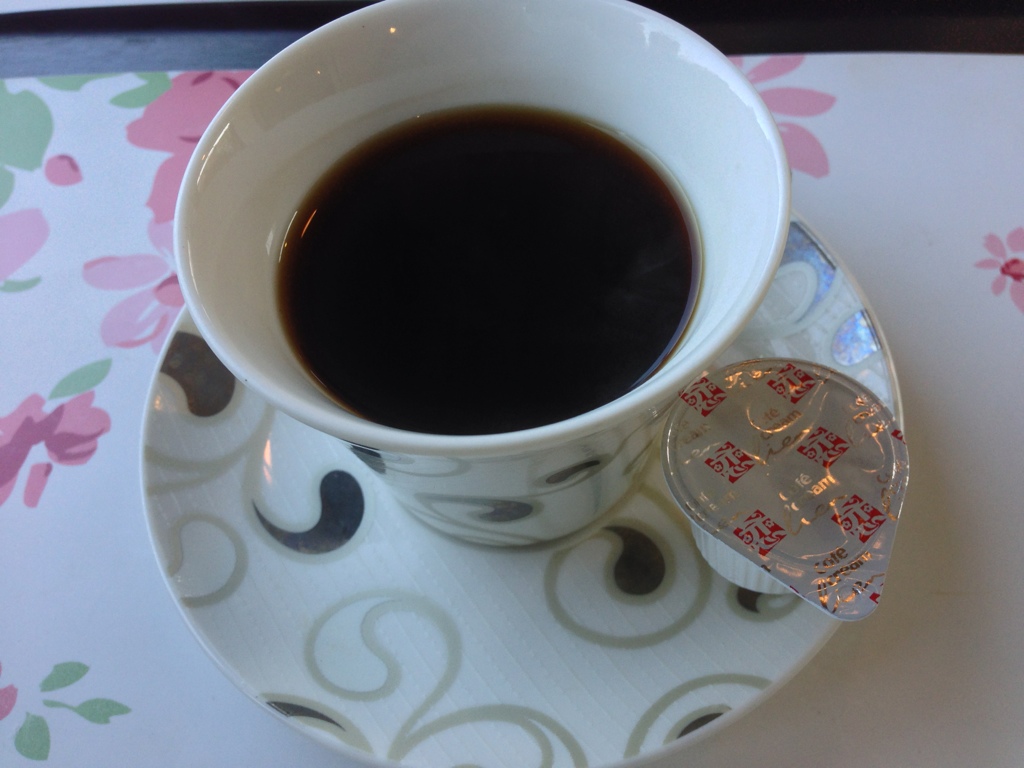 With those terrible numerous number of uneven and rocky steps to climb, I never regret coming to this home stay hotel because I truly enjoyed myself. With great tasty breakfast for the 2 days, combined with such relax and beautiful scenery and great hospitality, it is worth staying. I almost felt I am part of their family too. Hahaha. This is my last shot of the sleepy sausage dog with his teddy bear using my iPhone, just before I left the place with my bag pack.