Forum The Shopping Mall is a nice place in Orchard Road for parents to shop for kids' fashion and toys. After all that shopping is done, right on the level 1, parents can sit back and relax in Benjamin Browns Bistro and Bakery for a family meal.
The beverage menu in Benjamin Browns Bistro And Bakery looks fantastically delicious. This cosy corner bistro located in Forum The Shopping Mall serves tasty shakes such as the Chocolate Banana ($13), Peanut Butter ($13), Neapolitan Trio ($15) and Cookies N Cream ($13). Right on their menu, they claim to use only premium vanilla bean ice-cream with no artificial flavorings in their shakes. Low fat with all natural goodness, the Summer Smoothies are all priced at $8 with juicy names like Strawberry Banana ($8) and Mango Passion Fruit ($8). For coffee lovers, with an addition of $1, you can get to choose how you want your coffee to be – extra espresso shot, decaf, hazelnut vanilla flavored or caramel flavored. From homemade iced tea to freshly squeezed juices, you will definitely be spoilt.
In Benjamin Browns Bistro and Bakery gastronomic food menu, they served All Day Breakfast, sandwiches, pastas and mains. Sandwiches include Norwegian Smoked Salmon Sandwiches ($20), Pulled Pork Sandwiches ($20) and Trio Mushrooms Sandwiches ($16), while Seafood Aglio Olio ($23), Crab Meat Linguine ($22), Carbonara ($18) and Aglio Olio ($15) for vegetarians are served in their Pasta menu. There are up to 4 different mains to choose from, the BB Wagyu Burgers ($23), Grassfed Ribeye Steak ($36), Pan Seared Seabass ($30) and Fish & Chips ($23).
Refreshing enough, the Strawberry Garden homemade ice tea ($7.50) and Watermelon Lychee ($8) were both very nice. One glass of it is definitely not enough.
The Fish & Chips ($23) was a plate full of golden brown crispy battered seabass served with straight cut fries and homemade tartar sauce. Crispy on the outside with seasoned batter, the seabass was lightly seasoned, leaving just seafood freshness in my mouth.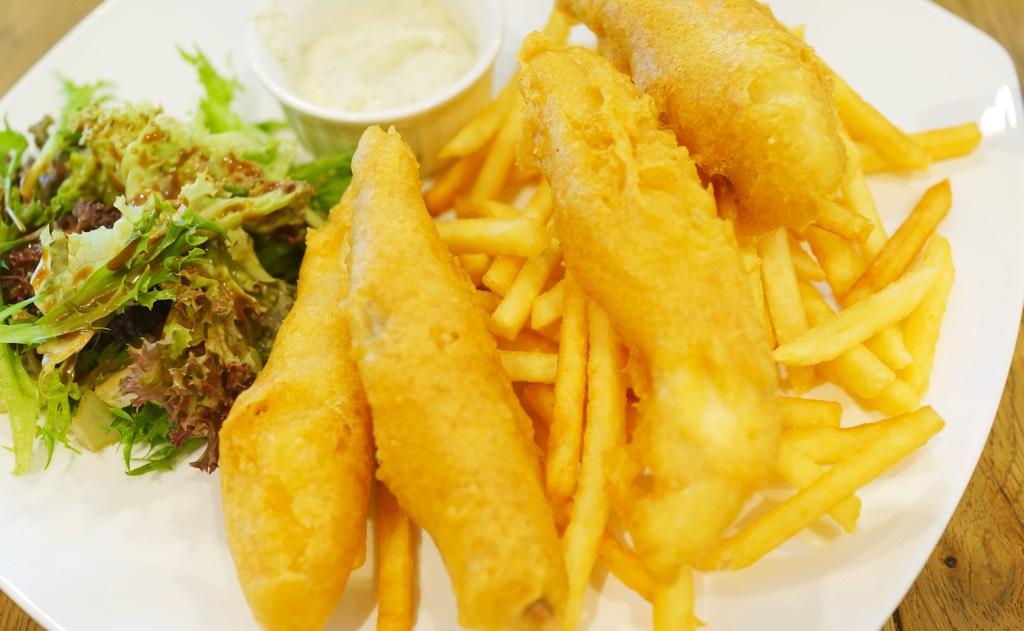 On my plate of BB Breakfast ($21), I have 2 sunny side up eggs where the yolks were still running the way I love it, streaky bacon, sausages, hashbrown, side salad and toasted brioche. A simple plate of breakfast goodness.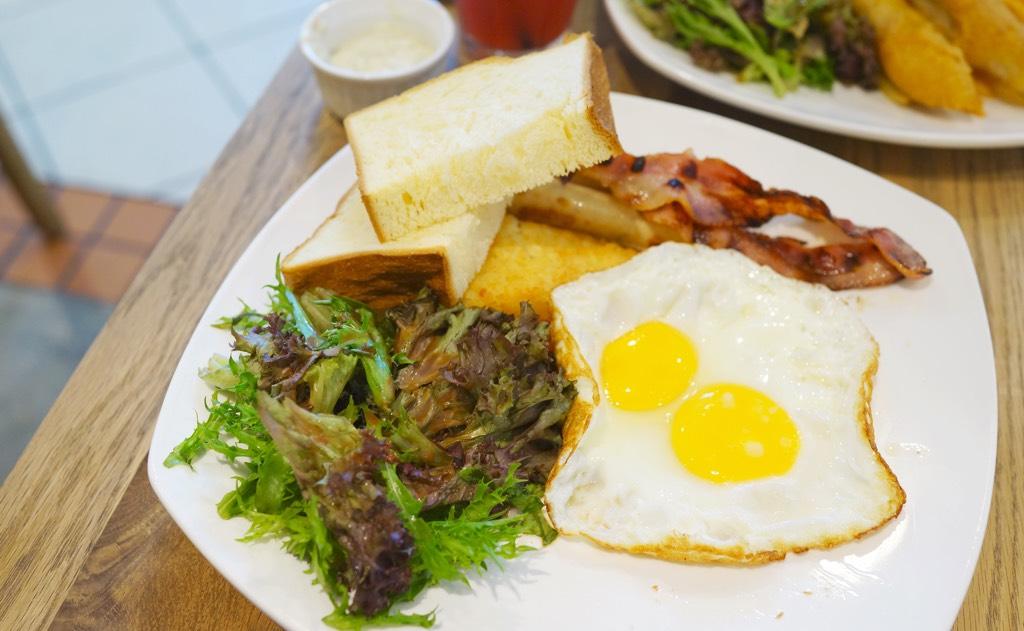 After having my family lunch in Benjamin Browns Bistro and Bakery, I am glad to say that this bistro is a nice dining place in Orchard Road with helpful staffs and child-friendly environment. Not just serving delicious food, their food philosophy is committed on using premium ingredients and meat which are free from antibiotics and hormones.
Address of my visit
Benjamin Browns Bistro And Bakery
583 Orchard Road #01-20/21
Singapore 238884
Opening Hours
Monday to Thursday: 10:00am to 9:00pm
Friday: 9:00am to 9:00pm
Saturday: 9:00am to 10:00pm
Sunday: 9:00am to 9:00pm
Telephone: 6887 4117
Website: http://benjaminbrowns.com