Managed by the National Parks, Parkland Green is a newly built-up area in East Coast Parkway and accessible by the underpass from the NTUC Finest in Marine Parade conveniently. Heading off to Parkland Green, I have decided to bring my family for a Sunday weekend brunch in the Bakery and Bar ST. Marc.
Getting ourselves outdoor seats , we can get to see the vast coastal area with huge vessels resting on the sea. Internally, the Bakery and Bar ST. Marc is spacious with comfortable back-cushioned seats. It took quite a while for the service staffs to hand us the menu and take our food orders.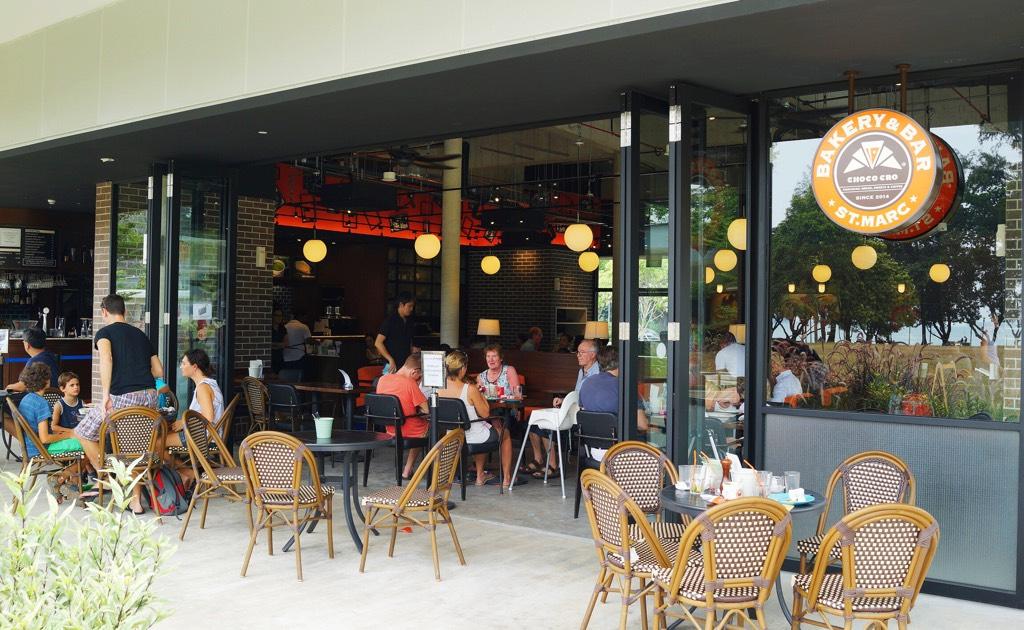 Serving up to twelve mains such as the Caramelized Banana French Toast ($10.80), The Bakery Wagyu Burger ($21.80) and Salmon Cream Cheese Pancake ($14.80) as well as milk shakes, juices, wine and beer in their Weekend Brunch Menu, the choices are plenty. Further more, there is no service charge in Bakery and Bar ST. Marc.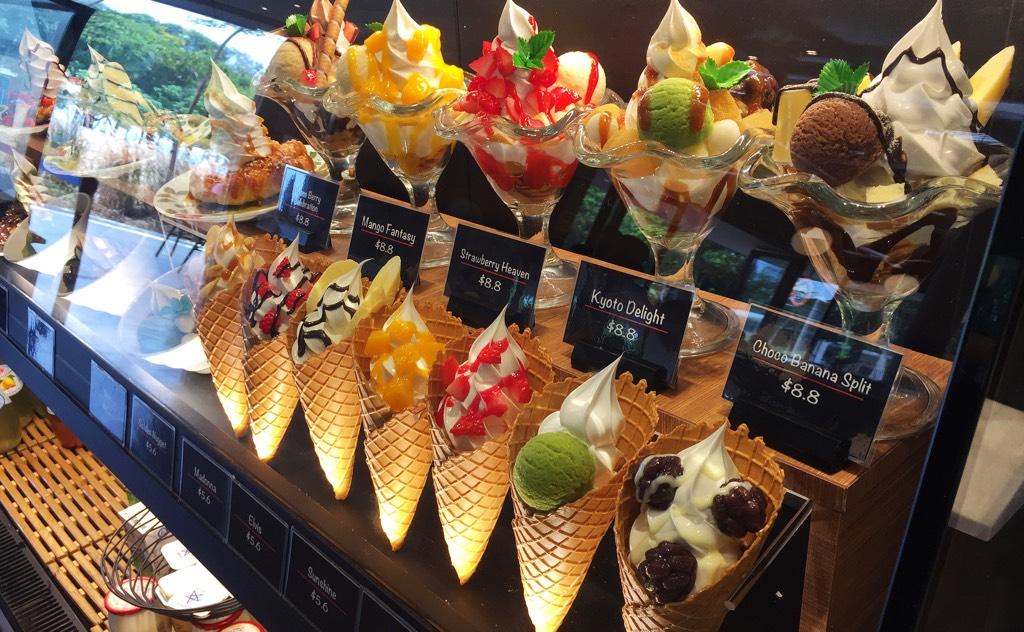 Here comes my ice cold Matcha Latte ($6.00) and Royal Milk Tea ($6.00) to cool off the hot Sunday afternoon. With the Hokkaido milk used, both tea lattes are equally good and best of all, they are unsweetened. If I were to make a choice between them, I will recommend the Royal Milk Tea as it is very smooth and refreshing.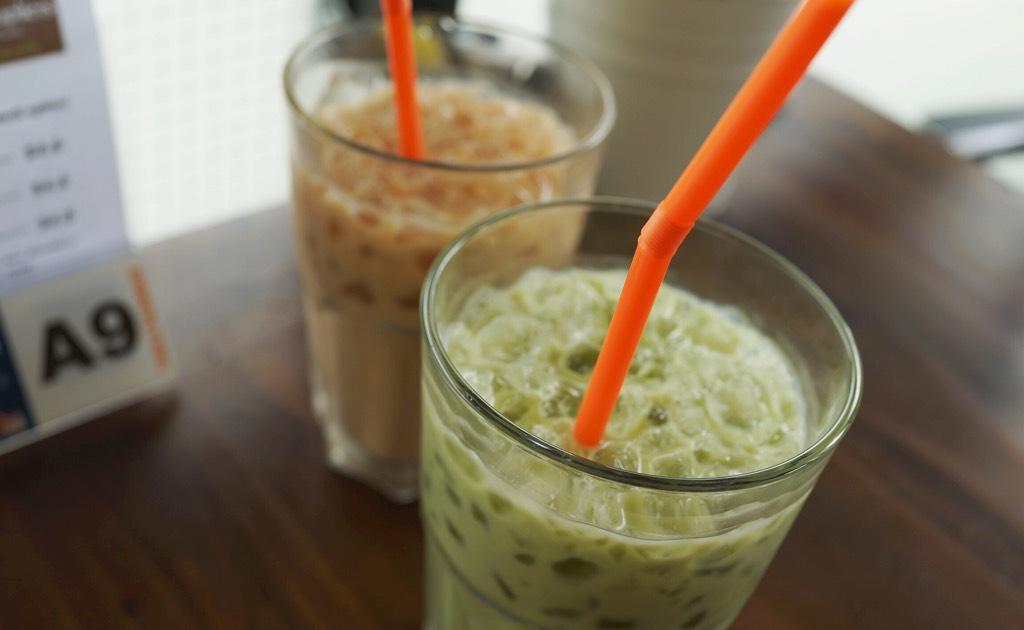 The Fish & Chips ($18.80) is served with crispy fried fish, French fries and homemade tartar sauced. The kid's version is available at a price of $12.80. Crispy on the outside, the white fish meat was juicy, not oily and not overly seasoned. The homemade tartar sauce tasted typical but it still goes well with the fried fish and French fries.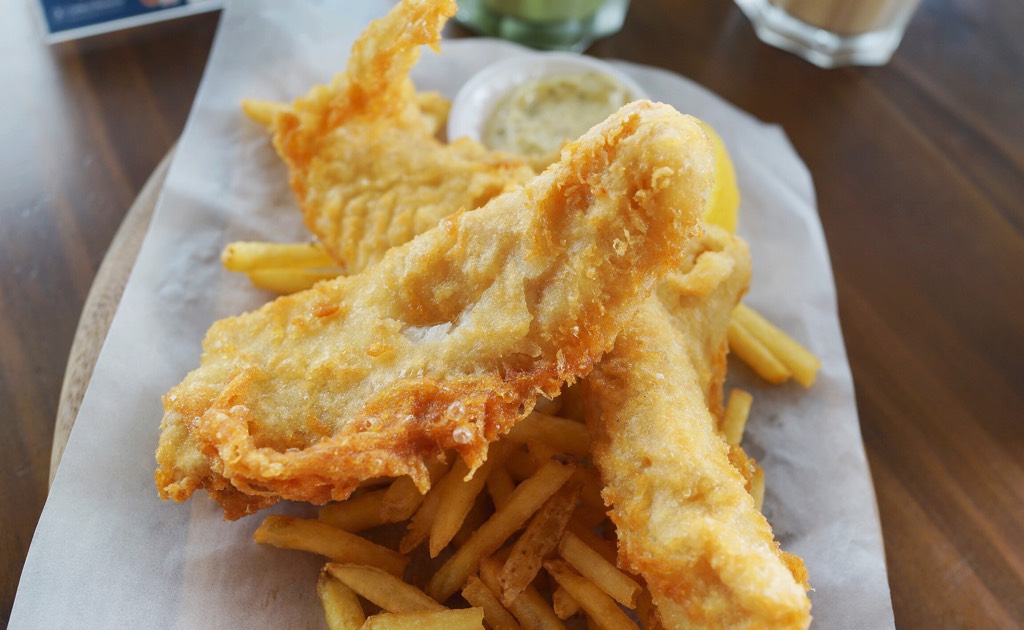 Plated up with scrambled eggs, cherry tomatoes, slices of pork ham, fried skinny French fries and butter croissant, this is the ST. Marc Breakfast ($13.80). Besides the butter croissant, you can also choose to have either whole grain toast or sliced champagne.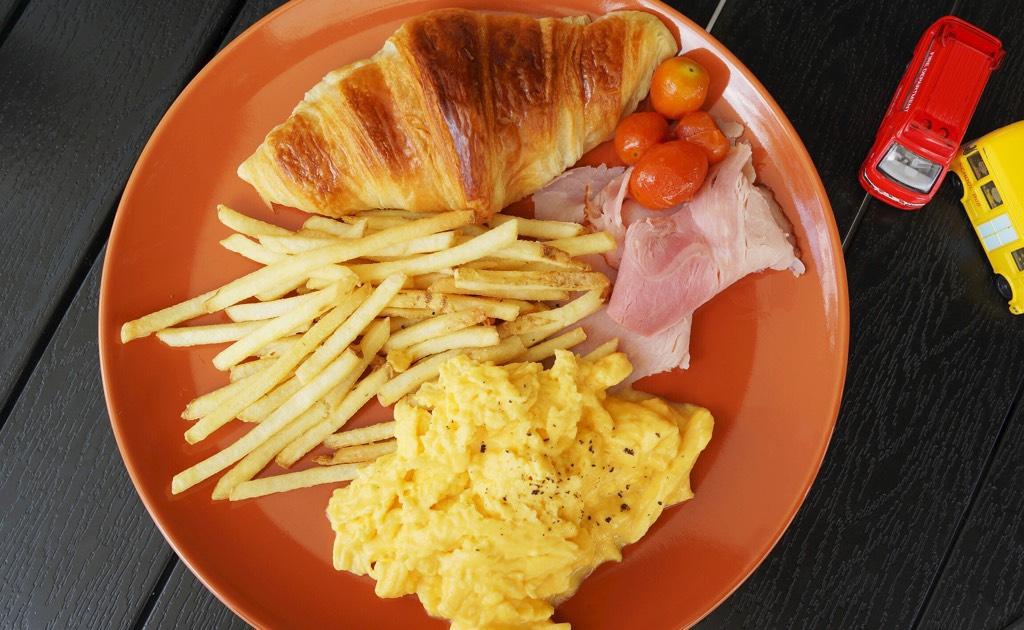 A simple weekend brunch, this is the Ham Platter ($12.80). With the crispy toasted bread served with salad and cooked ham and mortadella, this is a light hearted meal and goes pretty well if you are not very hungry.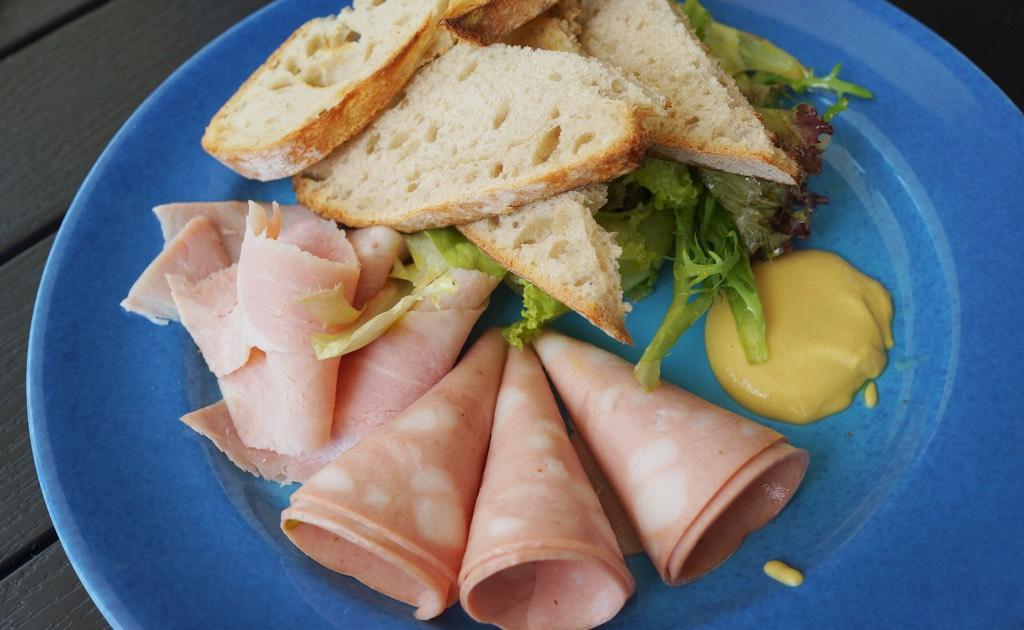 Creamy spaghetti topped with fresh egg yolk, this is the popular ST. Marc's Spaghetti Carbonara ($15.80) and kid's size is priced at $10.80. The thick, creamy and cheesy sauce was simply fantastic.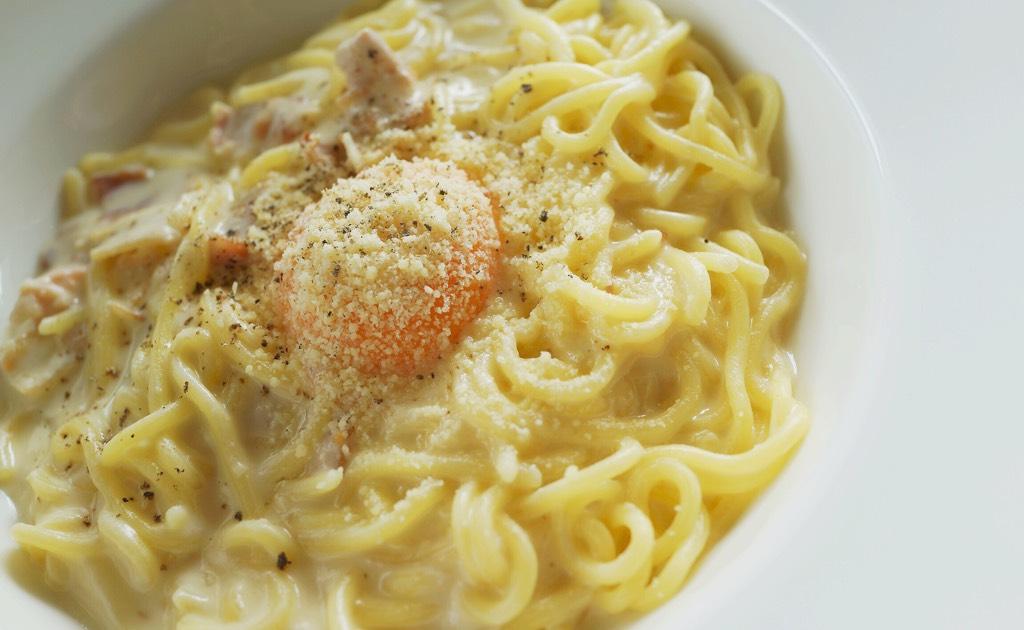 The food served on my family weekend brunch was good and the overall ambience was cheerful and lively. The downside was the service in taking up food orders was slow and the staffs seemed to be disorientated. Nevertheless, the food served to us was fast. With the location of Bakery and Bar ST. Marc located in East Coast Parkway, it will be an enjoyable experience to head down to the beach after a meal with the whole family.
Address of my visit
Bakery & Bar St.Marc
Parkland Green @ ECP
920 East Coast Parkway
#01-09/10
Singapore 449875
Opening Hours
Tuesday to Friday: 11:00am to 10:00pm
Saturday, Sunday and Public Holiday: 9:00am to 10:00pm
Closed on every Monday
Telephone: 6342 1786
Website: http://saint-marc-sg.com