As a full time working Dad, thinking about "what's for dinner tonight" is often a tied-up situation. Probably ordering takeaways is the best solution for working adults and busy parents like myself. In fact, I am often stuck in the decision of choosing an easier or a healthier option for my family's meal. Of course, cooking at home is definitely a healthier way of living where I have control on the amount of condiments and ingredients used in my dishes. Washing up the dishes? Yup, that's a hassle. I used to think that it is never easy to come out with recipes which are a combination of easy, healthy, delicious and less-laborious after a day at work. Glad to say, I found Quaker.
Many people know that oats is a health food, which aids our digestion system and lowers our blood sugar. Often, we have them the old fashioned way: Cook them into a pot of boiling water for about 20 minutes, topped with some fresh cut fruits and enjoy them in a bowl. By being culinary creative enough, cooking of oats can be revolutionized.
I will be using two different types of Quaker oats to create my own recipe of baked rice. This in return will give a nutty flavor and packed with healthy fibers. Now, allow me to introduce to you my Baked Oat Rice With Chicken Chunks.
Serving size: 3 persons
Preparation and Cooking time: 75 minutes
Ingredients:
1. 2 cups of white rice
2. 1/2 cup of Quaker Oats For Rice
3. 1 piece of boneless chicken chop
4. 1 medium onion
5. 1 clove of garlic
6. 1 large broccoli
7. 1 large sweet corn
8. 2 eggs
9. 150 grams of grated mozzarella cheese
10. 600 ml of water
11. 1 teaspoon of oil for pan frying
12. 1 teaspoon of oil for fried grains
13. 1 teaspoon of soy sauce
14. 1/2 teaspoon of pepper
15. 1/2 cup of pasta baked sauce
Directions
1. Wash the rice clean and add in the Quaker Oats For Rice into the cooking pot. Add water and allow the grains to be fully cook in the rice cooker. When the grains are cooked, allow it to cool by removing the lid.
2. Wash and dice the chicken into large chucks. Using a bowl, marinate them with pepper and soy sauce. Set it aside in the fridge for 30 minutes.
3. Dice the onion and garlic into fine chops. Set it aside in a bowl.
4. Wash and cut the broccoli. Allow them to boil for 3 to 5 minutes. Drain them out and set it aside to cool.
5. Wash and boil the corn for 15 minutes, drain it and set it aside to cool. After which, use a knife to cut out the corn kernels.
6. Remove the marinated chicken chunks from the fridge and coat them well with egg white, follow by covering the Quaker Rolled Oats on them.
7. Set the flame and add the cooking oil into the frying pan. Allow the oil to be heated up and pan fry the marinated chicken chucks until cooked. Set aside the cooked chicken onto a clean plate. Scoop up the leftover oats on the pan and topped it over the granted mozzarella cheese later in step 10.
8. Add the cooking oil into the frying pan and stir fry the chops of onions and garlics. Turning slightly brown, add in the cooked grains, corn kernels, egg and pasta sauce into the pan. Stir fry well.
9. Preheat the oven to 160 degrees Celsius.
10. Add in the fried grains, boiled broccoli and pan fried chicken chucks into a large bakeware. Topped the ingredients with grated mozzarella cheese and allow the ingredients to bake for 20 minutes.
11. Served while hot to enjoy the cheesy baked rice with rich nutty flavors.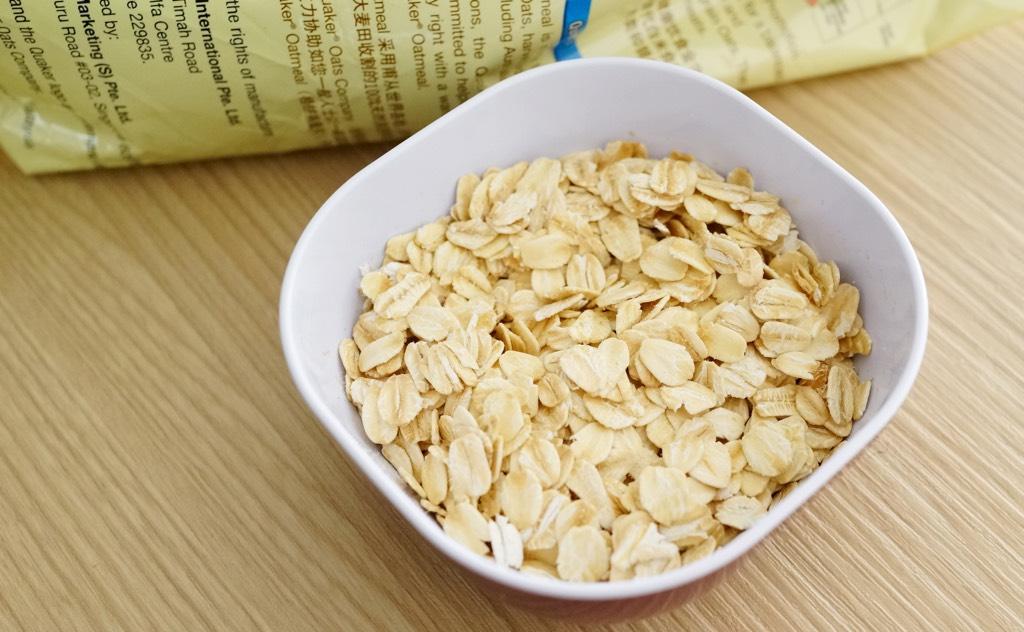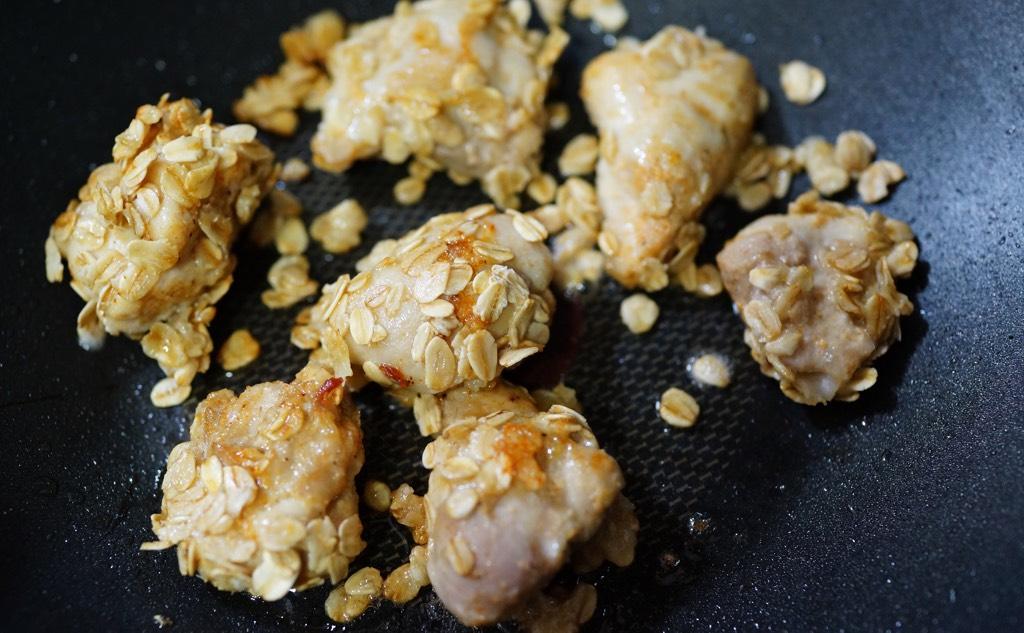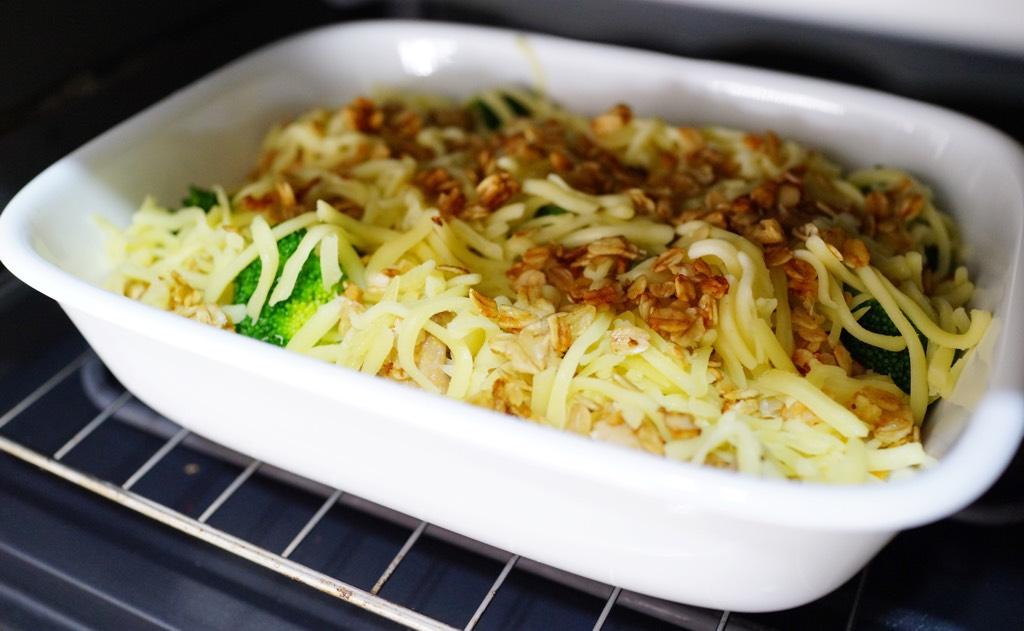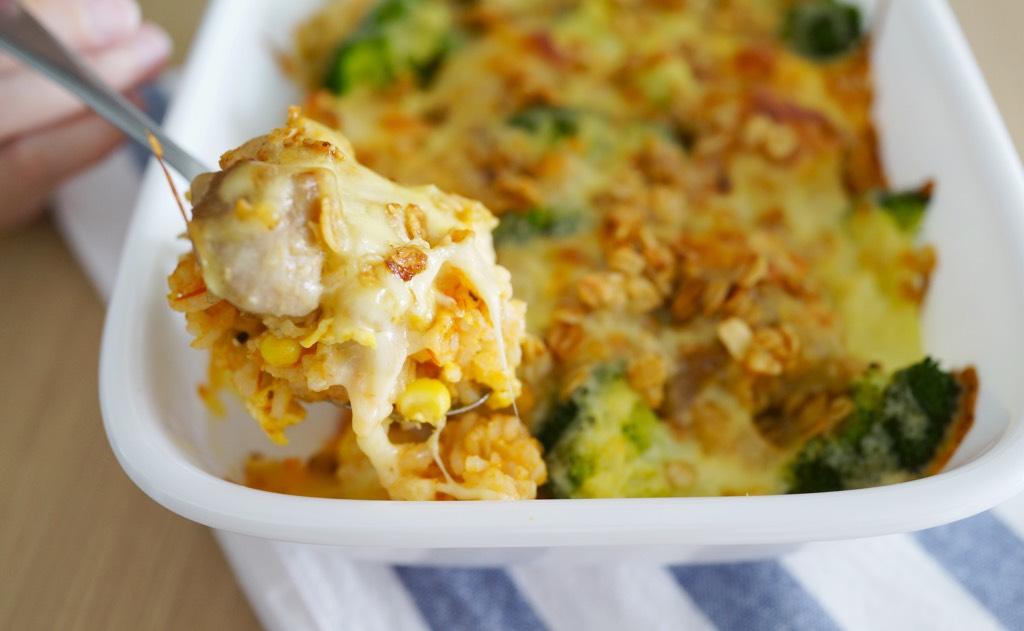 This post is brought to you by Quaker. Follow them on Facebook at Quaker Singapore for more interesting and fun ways to enjoy your daily dose of oatmeal.
Giveaways for my fellow readers!!!
Quaker will have 3 hampers worth $50 each to giveaway on my blog, lemon-film.com. There are 3 steps participants will need to complete in order to take part.
1) 'Like' Quaker Facebook Page
2) 'Like' Lemon Film Facebook Page
3) Share this blog post on Facebook.
UPDATE: Congrats to Karen C., Louis L. and Huixian C. for being our winner this time!