Like Samsung and Sony, many other high tech companies around the globe has probably introduced their smart watches before Apple did. It all started back in September 2014 after the "One More Thing …" presentation by CEO Tim Cook, he has showcased the next chapter of Apple's story: the Apple Watch.
Before the Apple Watch is officially released for sale, there were already many mixed reviews of this smart watch across the Internet. Most of the comments I have read were "Apple Watch is like any other Android smart watches", "I bet the battery life is lousy", "let's wait for Apple Watch 2" and "smart watch industry will not make big." With the Apple Watch listed as the Top 25 Best Inventions by Time in 2014, there are definitely reasons why Apple did it again.
Released in Singapore on the 26 June 2015, my wife has bought me the Apple Watch Sport as a gift and it was delivered onto my door steps on the 1 July 2015. I couldn't wait to open up the long brown carton box.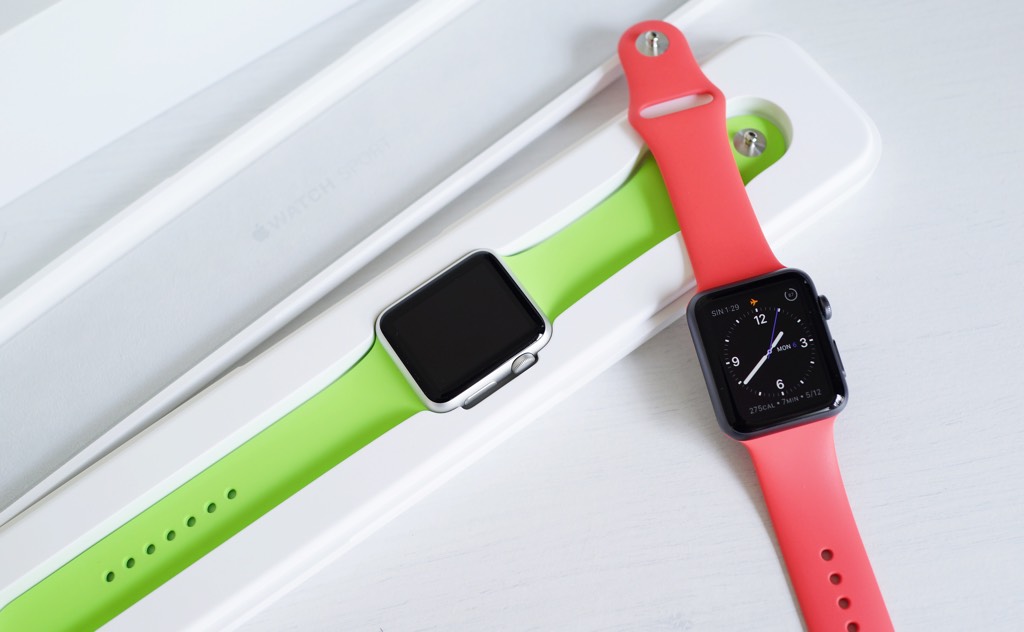 Regardless of any Apple products, unboxing them makes you feel special. The Apple Watch is enclosed in a sleek white plastic box with the engravement of Apple's iconic logo on it. Opening up, the first impression that caught my eyes was that curved and glossy watch face. On my first touch, the 42mm watch face doesn't looks huge and it has a totally premium feel. Now, on a closer look of the Apple Watch Sport.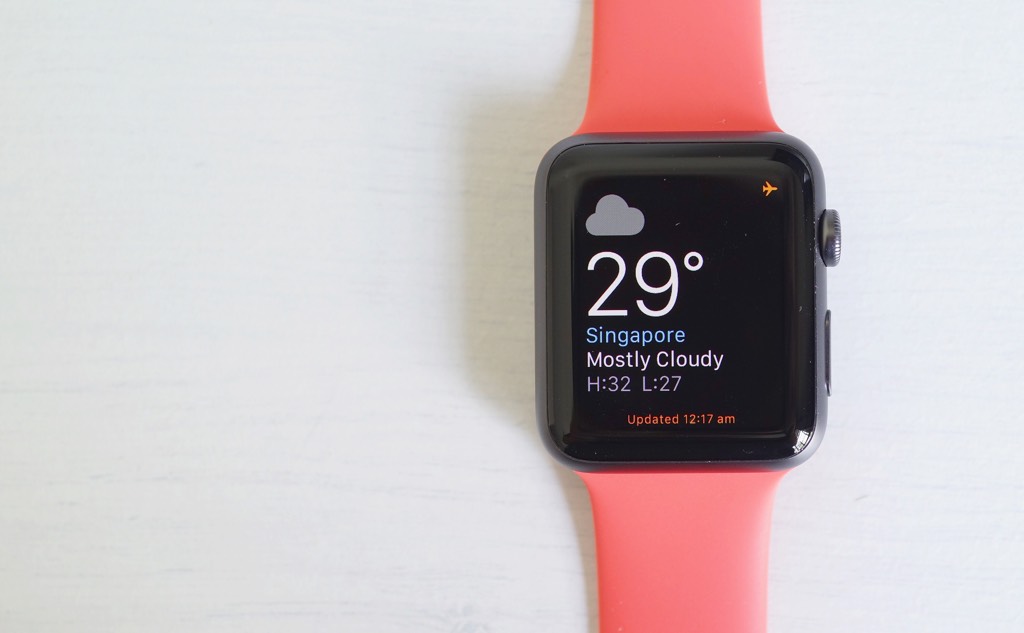 The Watch screen is just beautiful as the colours are vibrant and sharp. With the capability of Force Touch on the watch face, it added an extra interactions with the watch. Probably the most iconic for the Apple Watch is the digital crown. Despite the touch screen capability, the digital crown makes expanding, pinching and scrolling much easier. Pressing the digital crown will lead me to access my apps, while the power button allow me to access my favorite contacts.
On the back of the Apple Watch, there are a magnetic charging port, the heart rate sensor and two buttons to allow the changing of straps easily by depressing them. Included in the box is a USB wall plug, magnetic charging cable and a small silicone watch strap for small wrist wearers. Apple has also redesigned the USB wall plug, making the three pins retractable.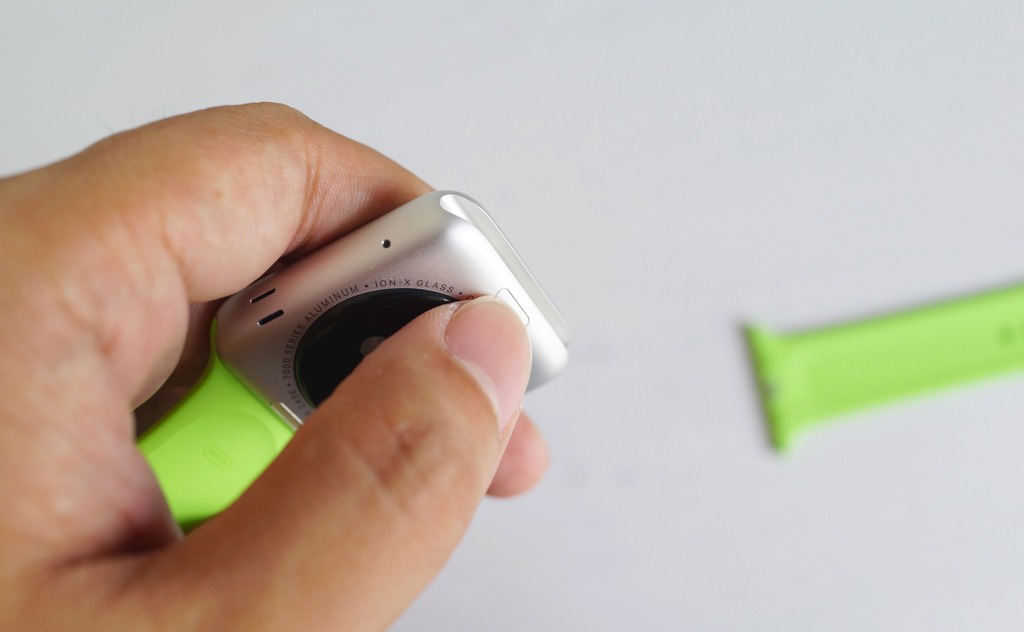 The Watch app is included in the iOS 8.3 update and pairing with the Apple Watch was really easy. In a minute, all my important things like contacts, reminders and calendar events are synced into this small and smart wearable device.
Since it is designed by Apple, it works seamlessly with my iPhone. I can use the Watch app to customise my Watch such as arranging the icons on the home screen, pressure levels of hepatic touch and install apps such as SG NextBus, Instagram and WeatherLah into my Apple Watch. The Watch also discreetly measures my heart rate, monitor my daily activities and send them into my iPhone's Health app.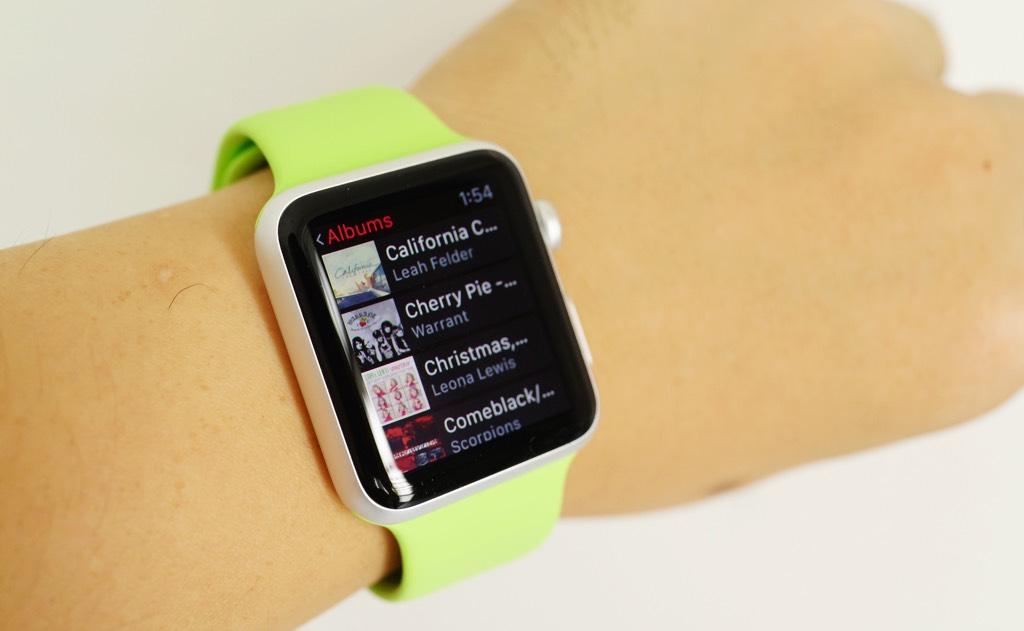 With Apple claiming that the battery life could last up to 18 hours, I personally feel it could last up to 22 to 26 hours. I am looking at Apple Watch more than just any ordinary smart watch that just pings notifications. It is a personal assistant which will keep me posted on my upcoming schedules, making sure I am in good health and keep me off from taking out my phone from the pocket.
Apple Watch is on sale now in selected Apple Retail Stores and Apple Online Shop from SRP S$518. It comes with 38mm and 42mm watch screen and categorised into Apple Watch Sport, Apple Watch and Apple Watch Edition.