Located in Changi, the Korean Fusion BBQ restaurant serves affordable buffet next to the Changi Food Village. Despite its simple furnishing, this cosy restaurant can fit in 80 pax of people, making it a great budget dining spot to host private events such as gatherings and birthday parties. With no GST charge, the Friday to Sunday dinner is priced $27.90 for adult and $15.90 for a child aged 5 to 11 years old.
Marinated and serving up to 15 different varieties of pork meat such as Korean Spicy Pork Belly, Pork Bacon, Mongolia Pork Belly, Thai Spicy Pork Belly, Char Siew Pork Belly and Pork Collar, diners can enjoy different tantalising flavours on their taste buds. Beef served in this buffet includes Bulgogi Beef, Beef Short Ribs and Beef Slice, while fresh seafood includes Bamboo Clams, Mini Octopus and Squids. Wait, there's more for carnivore diners.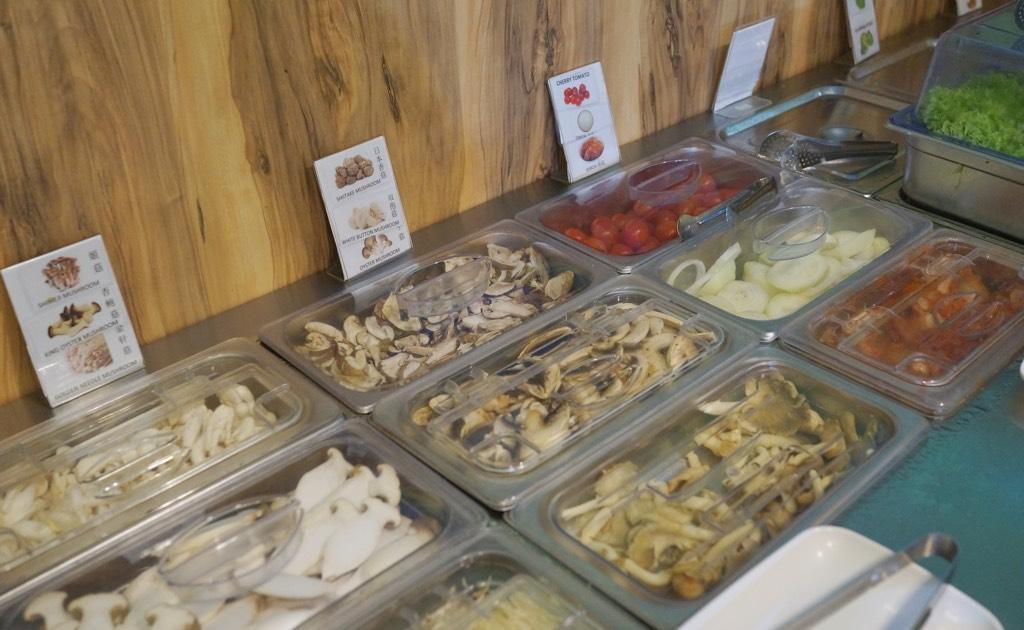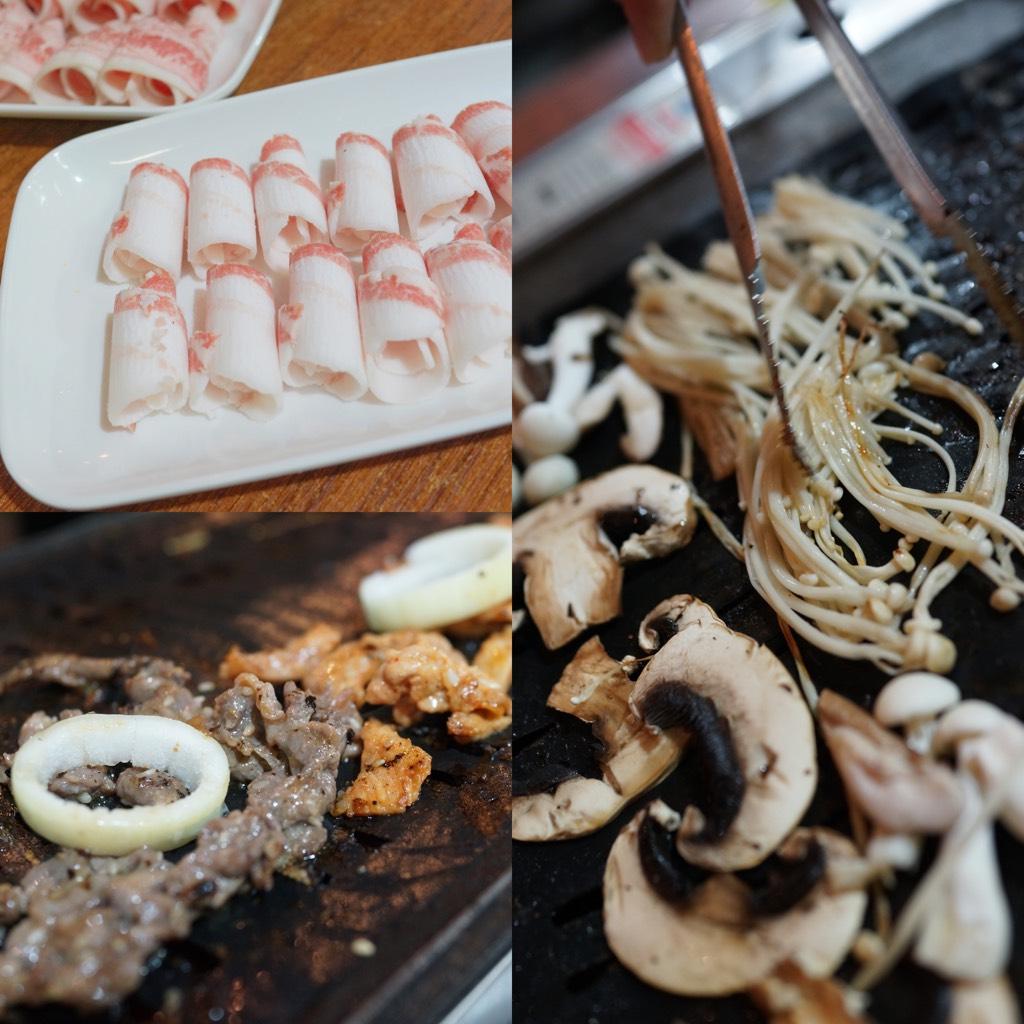 By topping up $10, you can get to enjoy 4 different premium meat served on your table, namely the Wagyu Beef, NZ Grain-Fed Beef, Black Angus Beef and Iberico Pork Belly. Vegetables such as King Oyster Mushrooms, Shiitake Mushrooms, lettuce and cherry tomatoes are on their selection trays as well.
To keep the ingredients fresh and not degrade their flavours, the premium selections of meat are well kept in the cold dry freezer, while the marinated fresh meats and seafood are served batch by batch into the covered buffet trays.
Sizzling the meat over the hot pan, the moisture from the marinated meat flowed onto the pan, creating much enjoyment in the whole grilling process.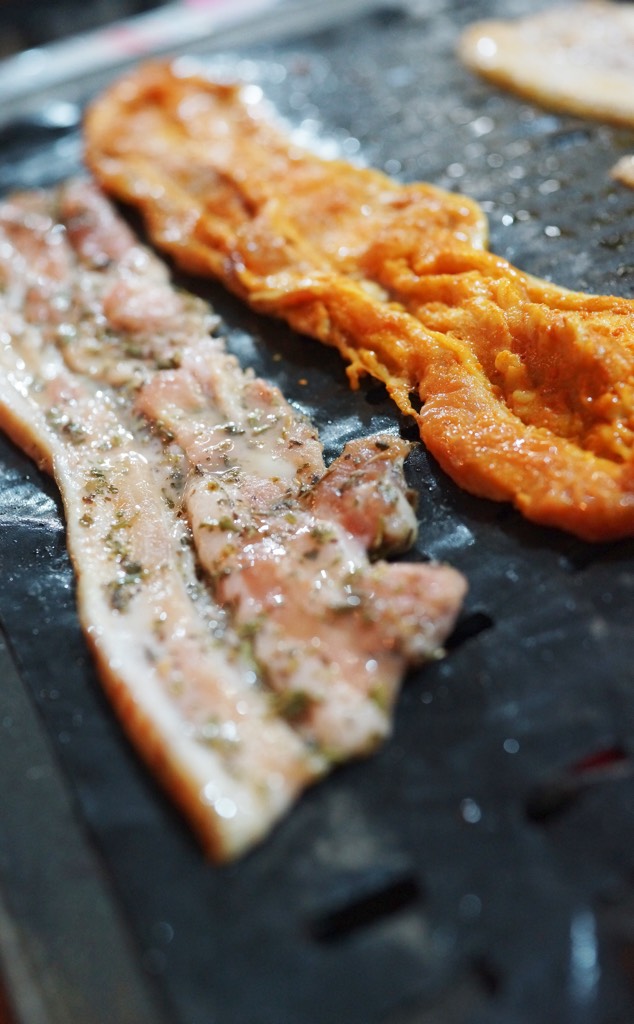 The flavours of the marinated meat were made just right, not overly saltish or spicy. Some people might not enjoy the Iberico Pork Belly, which is actually thin cut of fats. Grilling a slice of it slightly charred and you will have a thin crispy outer layer of fat. Furthermore, flavoured ice-cream such as chocolate, lime and green tea are available in the Korean Fusion BBQ to cool yourself down after all the self-service cooking time.
Address of my visit
Korean Fusion BBQ Buffet
Block 3 Changi Village Road #01-131
Singapore 500003
Opening Hours
Monday to Thursday & Sunday
11:00am to 2:30pm & 5:30pm to 11:00pm
Friday to Saturday
11:00am to 2:30pm & 5:30pm to 12:00am
Telephone: 9232 2367
Website: https://www.facebook.com/koreanfusionbbq