Honestly speaking, I am missing those months that I had during my travel to Austin, in Texas, five years back. Driving down the interstate highways with country music turned on loud, it was a total change of lifestyle. Putting popular fast food chains aside in this "Keep Austin Weird" state, almost in every district, I could find a common fusion cuisine called Tex-Mex. This style of cooking refers to the combination of the Mexican-style and the Texas-style. Hence, you can find dishes like Enchilada, Taco, Nachos and Burritos in their menu. Most of these Tex-Mex restaurants I have visited served free flow of crispy Nachos with Salsa, which is totally addictive.
Back into this little island, there are quite a number of Mexican dining spots available. Introduced by Quaker Singapore, I went to pay Afterwit cafe a visit on their special Quaker oats menu, prepared in the Mexican way. Despite I have created two recipes using Quaker oats recently, I am still looking forward to what Afterwit cafe could do with these healthy and fiber-rich ingredient.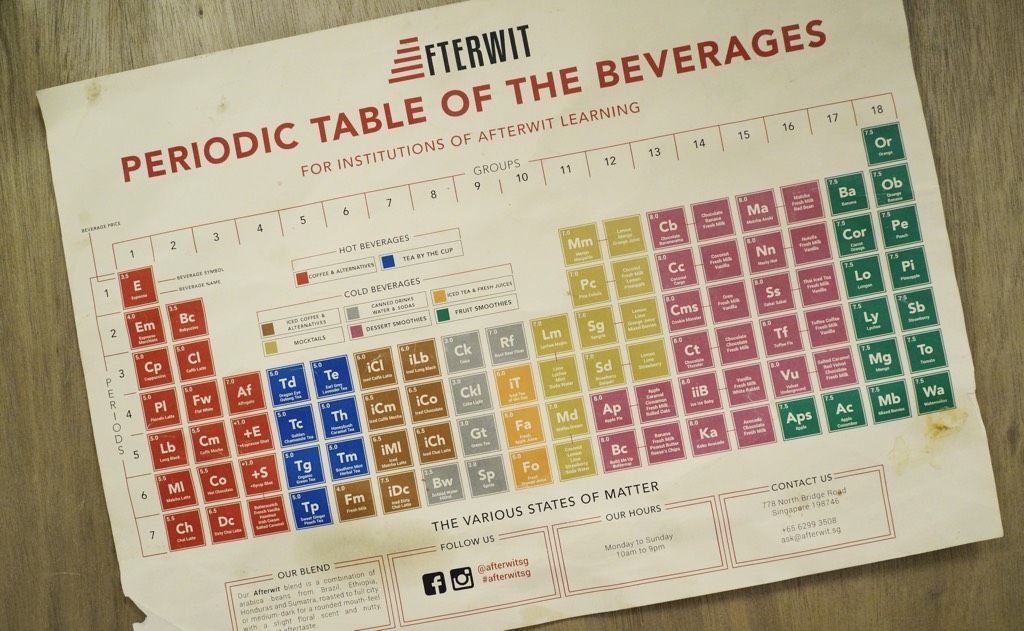 Reaching Afterwit in the late evening, I got myself comfortable in this dimly lighted cafe. Right on the table, the first thing I noticed was the "smiling Quaker Man" specialty menu. Printed on it, there are three mains, two drinks and one dessert. The three mains include Quaker Burritos ($15), Quaker Quesadilla con Pato ($14) and Quaker Huevos Rancheros ($16). For the two drinks, Afterwit has created Quaker Apple Pie ($8) and Quaker Cookie Monster ($8). For sweet delight lovers, here is the dessert known as Quaker Chichen Itza ($12).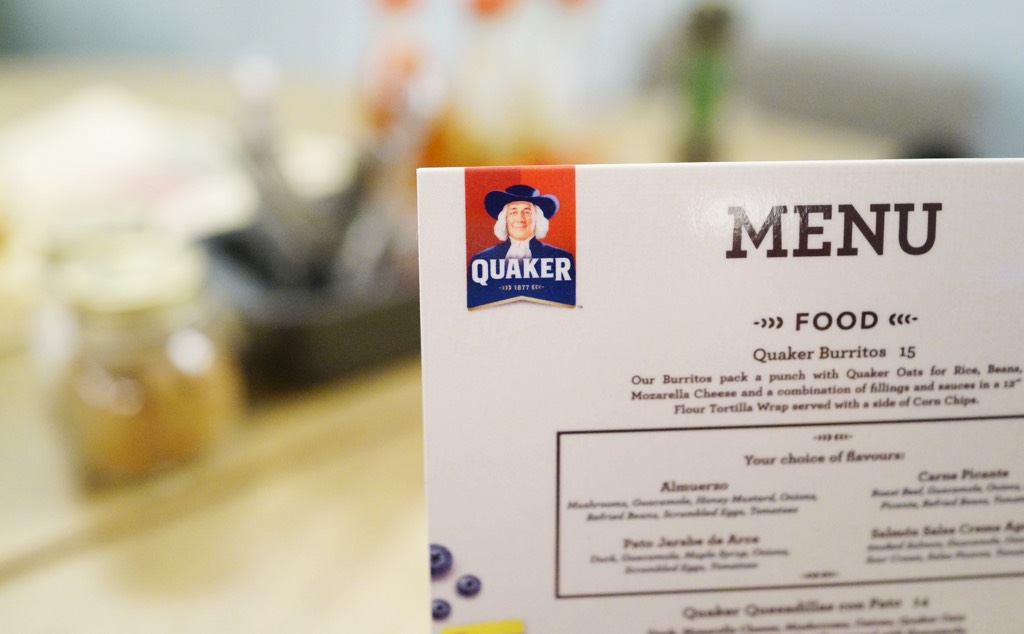 Served first was the Quaker Apple Pie ($8). Made using fresh milk and rolled oats, this beverage was iced blended together with vanilla, cinnamon and caramelised apple sauce. The blended rolled oats give an extra chewy mouth feel in every slip and generally, this drink tasted very much like milkshake.
Here comes the Quaker Burritos ($15). Firmly wrapped within a 12″ tortilla, the rice is cooked together with Quaker oats and combined with beans, mozzarella cheese and other fillings. I would say the Quaker Burritos were tasty and sweet.
On the top of the mushroom Quesadilla lies two poached eggs with salsa picante. This hot sauce is actually made from chili peppers. The Quesadilla is stuffed with slices of mushrooms and cubes of cheese. The rice on the side is cooked together with Quaker oats. This main is known as Quaker Huevos Rancheros ($16).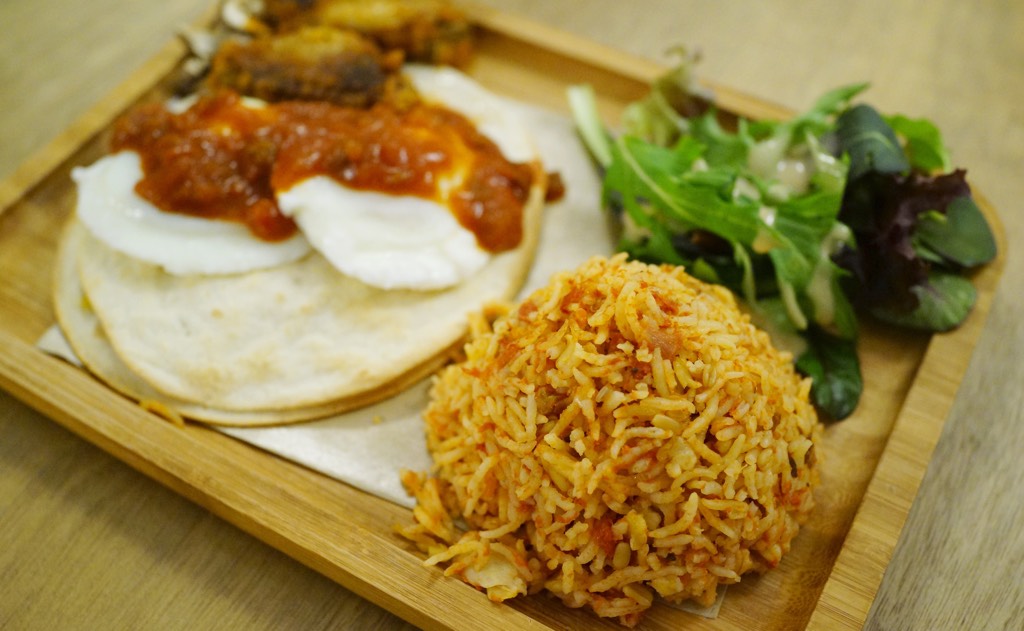 If you have a serious crave for sweet stuffs, then you got to try Afterwit's Quaker dessert, the Quaker Chichen Itza ($12). With the option to choose between vanilla or paddle pop ice-cream, this ice-cream is topped onto the toasted brioche and drizzled with maple syrup, overlaid with slices of fresh bananas and crushed Quaker Honey Nut oatmeal cookies. Trust me, this is a serious sugar rush treat.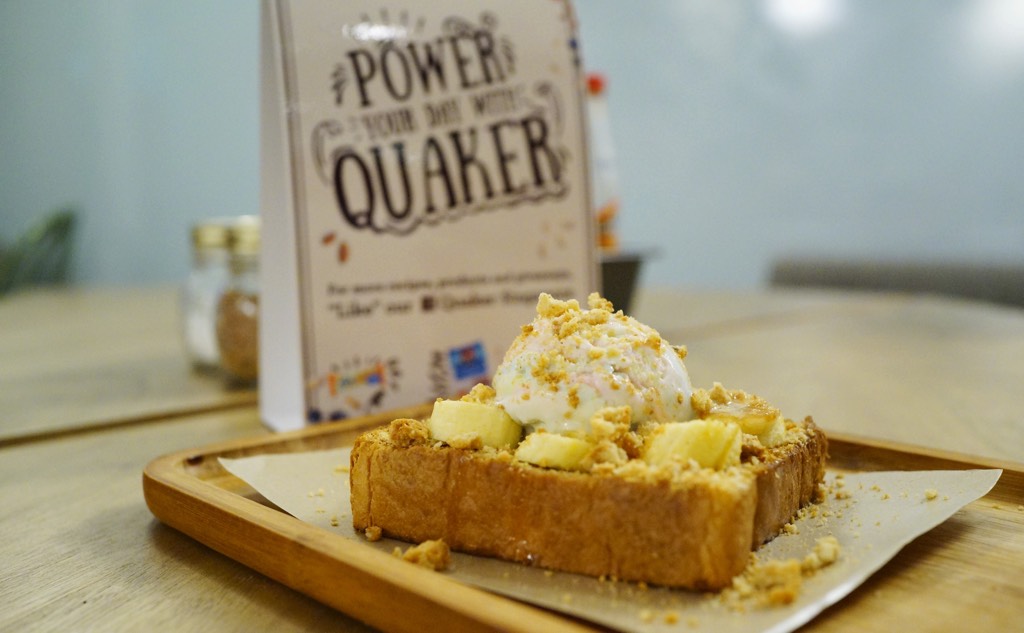 The Mexican cuisines prepared using Quaker products were not overly fanciful, yet remains tasty. My personal favorite was the Quaker Apple Pie. Just a tip for Afterwit cafe, it would be great if the maple syrup could be served by the side of the Quaker Chichen Itza dessert rather than drizzled onto it.
To read more about my Quaker Oats recipes, here it is: Baked Oat Rice with Chicken Chucks and Nutty Chocolate Oat Bars.
This post is brought to you by Quaker. Follow them on Facebook at Quaker Singapore for more interesting and fun ways to enjoy your daily dose of oatmeal.
Address of my visit
Afterwit Cafe
778 North Bridge Rd
Singapore 198746
Opening Hours
Monday to Sunday: 10:00 am to 9:00 pm
Telephone: 6299 3508
Website: https://www.facebook.com/afterwitsg