Take a ride on the Hong Kong's MTR to Tsim Sha Tsui station and walk about five minutes through Exit E, you will reach a grand hotel with a touch of European design and luxurious fashion brands at the ground level.
Stepping into The Peninsula Hong Kong hotel, the grand hall has the ambience of elegance and heritage. With the nickname "Grande Dame of the Far East", this hotel is built in the golden year of 1920 and till today, this timeless hotel is nearly 80 years old and is well-known of it's Eastern and Western hospitality. Now, let me introduce to you my high tea experience with The Peninsula Hong Kong.
The afternoon tea, or high tea, begins at 2:00pm to 6:00pm in The Lobby restaurant, but being punctual will not pay you well. I will recommend my readers to reach the restaurant at least 15 minutes early, else you will be ended up queuing during your holiday trip in Hong Kong.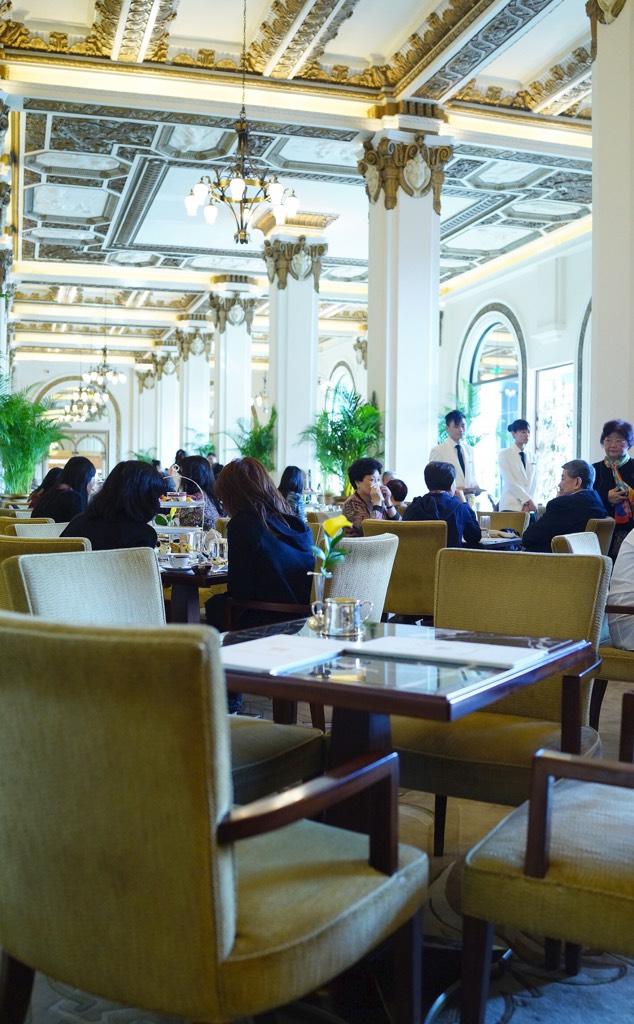 The grand hall is simply gorgeous. With a live symphony band playing on the second floor's balcony in the grand hall, the interior structure brightens up the live music extremely well. Sitting back on the cosy arm chair and listening to the music while waiting for the high tea pastries was a very comforting and relax experience.
This afternoon high tea in The Peninsula Hong Kong cost $358 HKD, which is about $61 SGD per person. The menu comes with a pot of hot tea of your choice and a three tier high tea stand with raisin scones, finger sandwiches, sweet cakes and other savory pastries.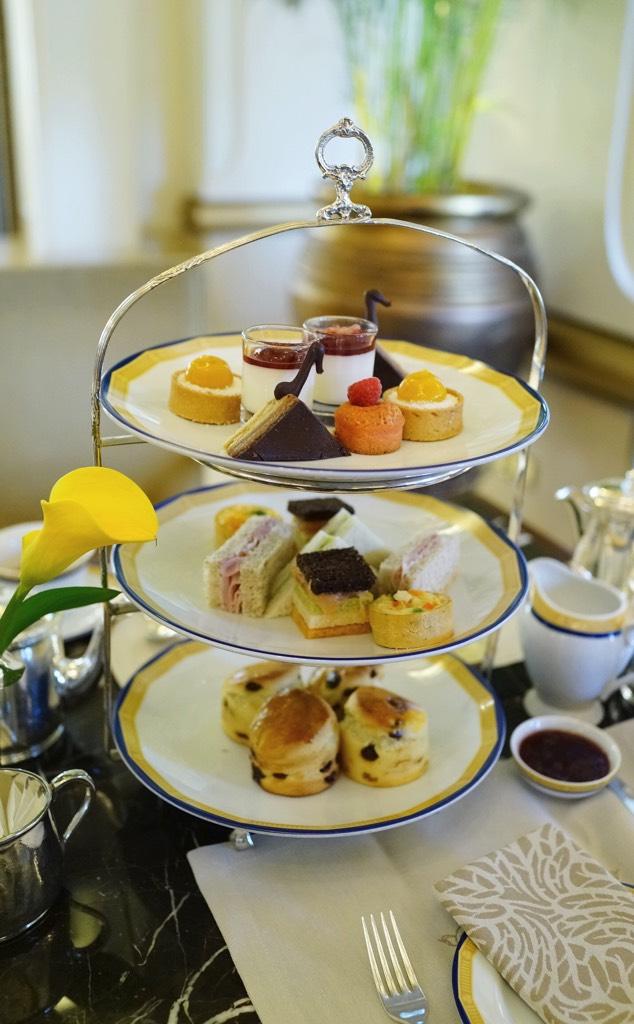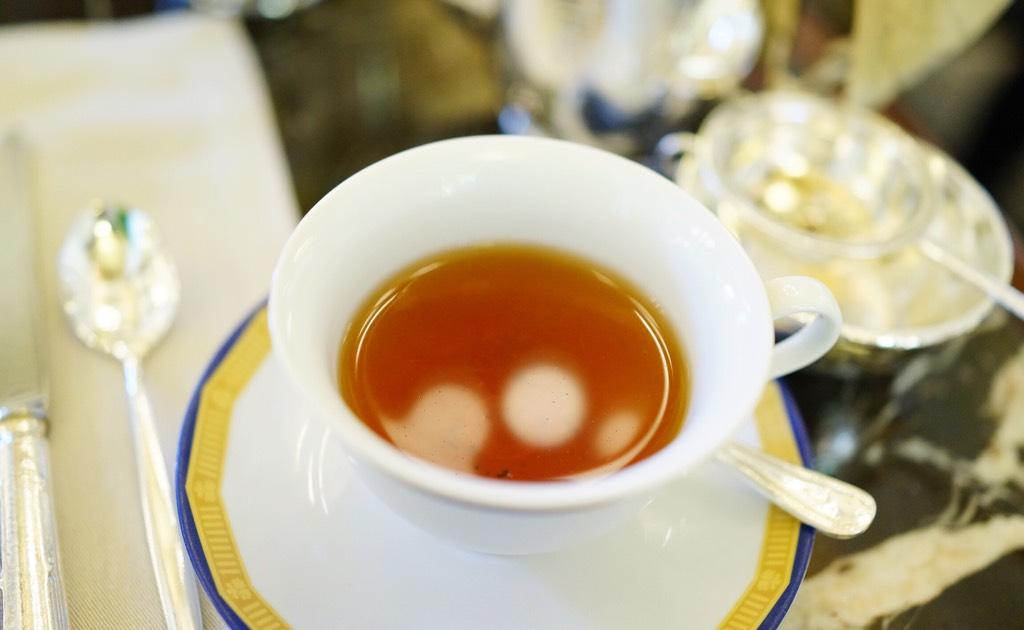 My verdict? The pastries and tea were average, but what you will be experiencing dining in this hotel will be the ambience that is totally unmatched for. There is no rush for time as you will be glad to see every diners are enjoying their afternoon tea very slowly and chatting away with their friends and families. This is what I called a relaxed dining holiday.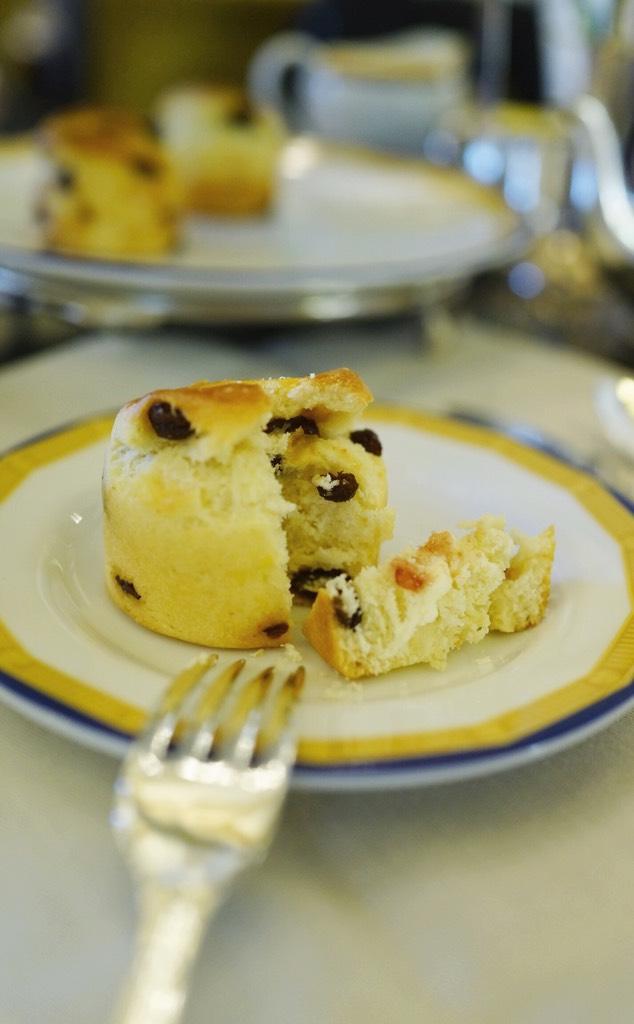 Address of my visit
The Peninsula Hong Kong
Salisbury Road, Tsim Sha Tsui
Hong Kong, SAR
Telephone: (852) 2920 2888
Website: http://hongkong.peninsula.com