We had a joyful evening in Square 2's "A Starlit Christmas" event on Friday. This festive season in Square 2 will take place from 13 November to 27 December, with beautiful lightings setup and many great store discounts such as by Sakae Sushi, Japan Home and Mr Bean. So, what exactly was the joyful event we had on Friday? My family got a 'Meet and Greet' photo session with Mickey and Minnie. Besides taking photographs with them, Mickey and Minnie also show off their dance moves to the children.
So, do you want to know what are the upcoming highlights in Square 2? Here are the details.
Disney Live! Mickey Music Festival Meet & Greet Season
If your family loves Mickey, Minnie and other Disney characters, here's the chance for you. Get up close with your favorite Disney characters, have a Hi-Five with them and snap some photographs together.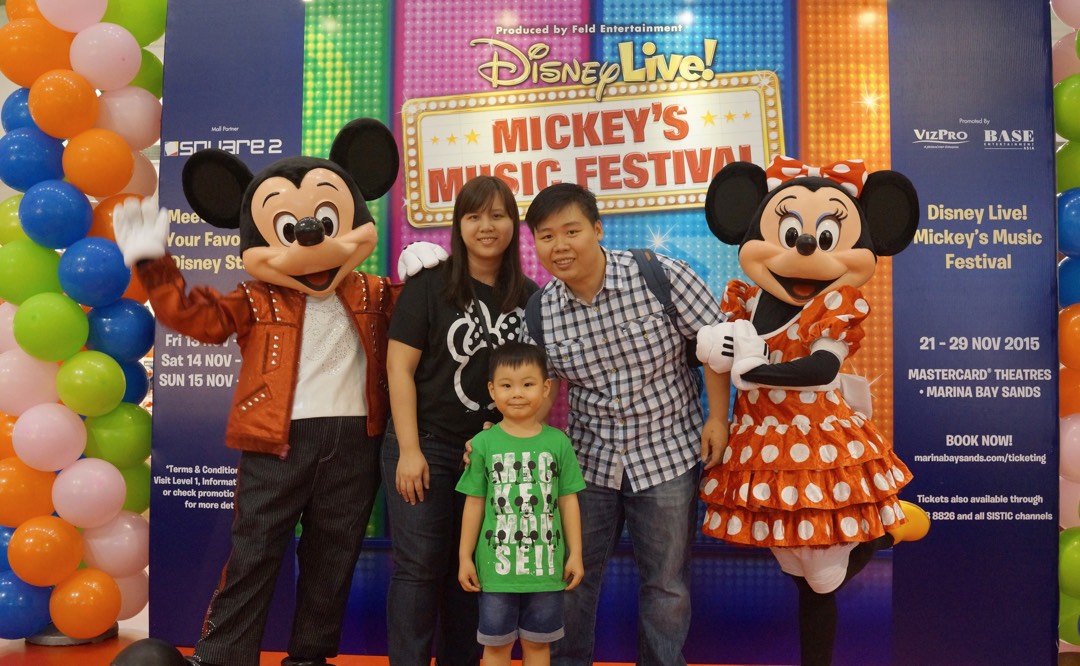 To earn this chance, simply spend $80 in Square 2 and redeem a photo pass. Do note that the last session is today 15 Nov 3pm!
#Square2Christmas Instagram Contest
Had an Instagram account? Here's a chance to walk away with $50 Far East Shopping Mall vouchers. There can be 3 lucky winners in this weekly Instagram contest. Simply share your favourite Christmas moments at Square 2 and hashtag with #Square2Christmas. That's simple.
Limited to 1 photo print out per Instagram account, you can print your favorite moment at the photo booths located Level 1.
Dazzling Delights
Square 2 is going to give you amazing perks when you spend $150 and more in the shopping mall. So, time to do your Christmas shopping in Square 2 today.
There are many more other fun activities and great deals that Square 2 will be organizing, do find out more at the here.
Have fun in Square 2 with your family and friends!