"Dear readers, the transport timetables and pricing breakdown from JW Marriott Phuket Resort & Spa to Phuket Town will be shown at the end of this post."
After our morning walk and sand playing by the beach, we headed back to our resort and get ready for our 10:30am shuttle bus to Phuket Town. The journey from JW Marriott Resort & Spa to our destination takes about 45 minutes. Despite it was quite a bumpy ride, there wasn't any traffic jams. The shuttle bus dropped us outside a small office called VIG Shuttle Bus Center. Right at the entrance, the staffs from VIG approached and introduced us to the attractions of Phuket Town and what were our expectations. As we are total noobs on jaywalking in Phuket, we decided to take up their taxi service which cost us 1000 Thai Baht ($40 SGD) per vehicle. Glad to say our driver speaks English pretty well and he assured us that we will not miss our 4pm bus back to resort.
Khao Rang Hill View Point
We started off driving up hill to the Khao Rang Hill View Point, or Phuket City View Point, from the shuttle bus center. Within 15 minutes, we reached this quaint area which has a good city landscape view of Phuket. What's more, with the heavily nested trees surroundings, you can easily spot monkeys resting on the branches. Just remember, no feeding of monkeys are allowed.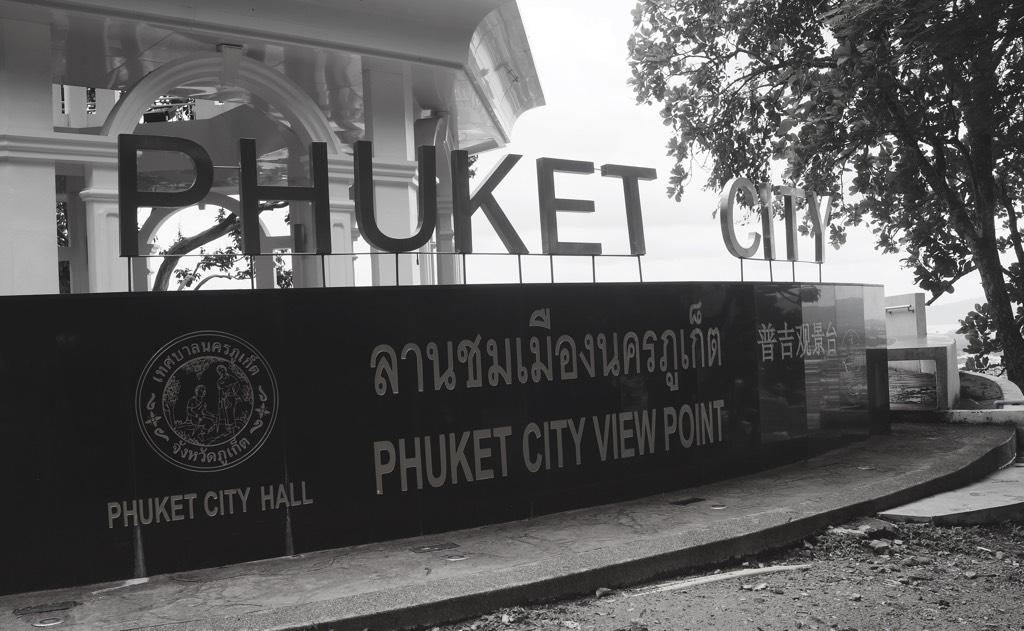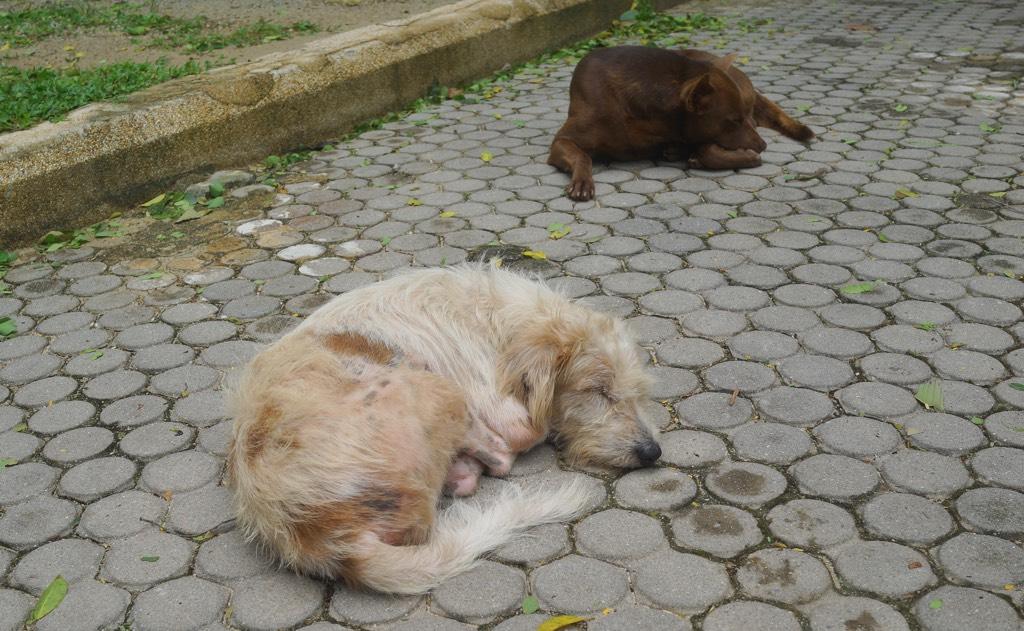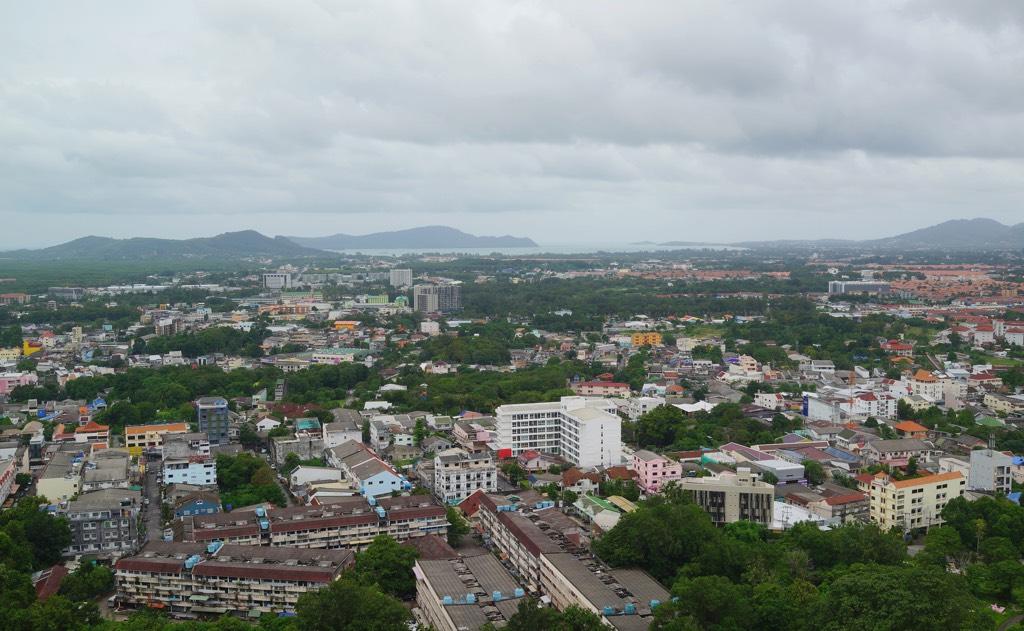 Address of my visit
Khao Rang Hill View Point
Mueang Phuket District, Phuket, Thailand
Wat Khao Rang
Just 5 minutes down the Khao Rang hill, you can get to see the Wat Khao Rang situated on the slope. This is a Buddhist temple with a large golden sitting Buddha. The golden Buddha is first of it's kind in Phuket, making it one of the favorite temples in Phuket's travel itinerary. Peaceful and rich in Thailand's heritage, the sculptures and artworks like murals shows the strong faith of Buddhism in Thailand. Just remember when entering the temple, please take off your shoes and do not touch anything inside.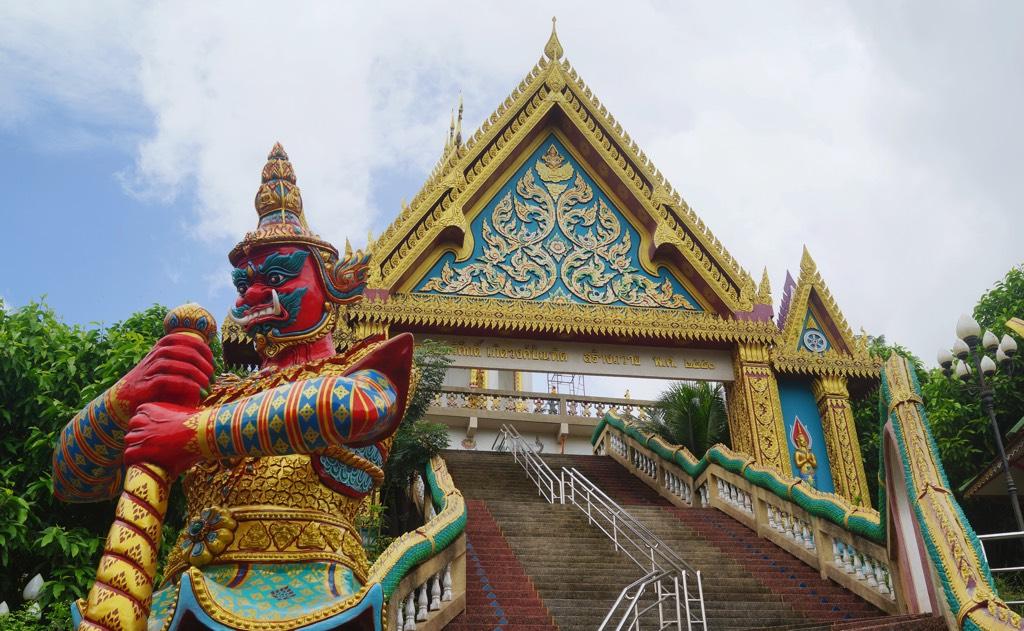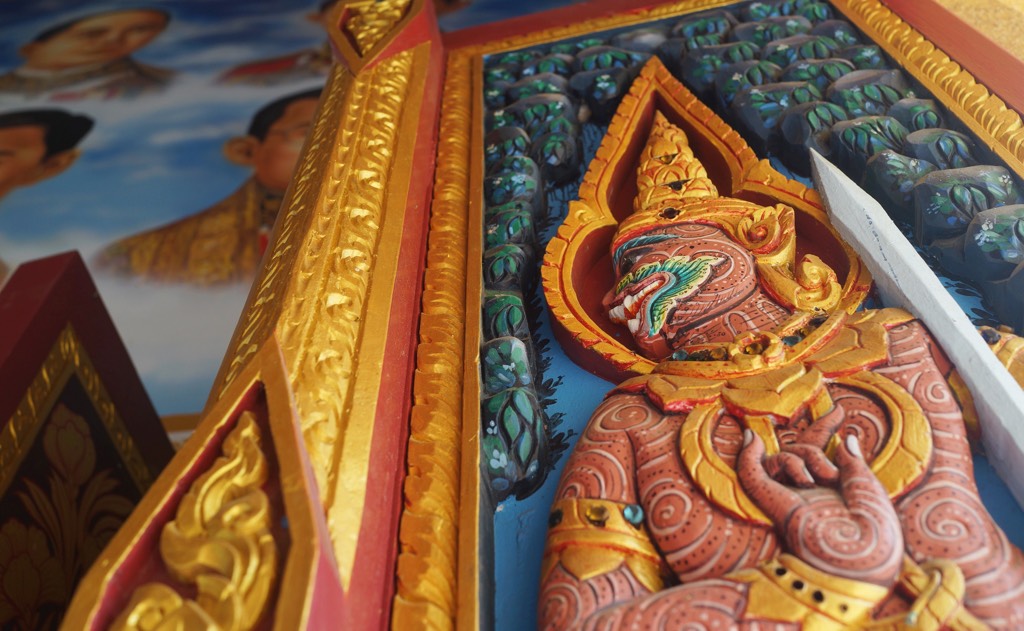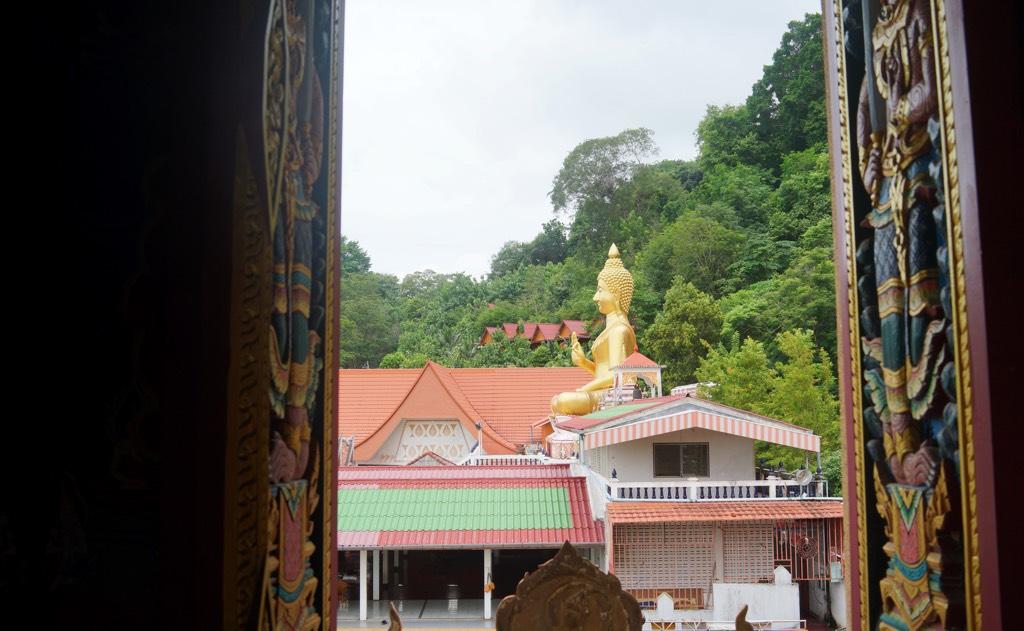 Address of my visit
Wat Khao Rang
Wichit Subdistrict, Phuket Town, Phuket, Thailand
Opening hours
Daily from about 8:00am to late afternoon
Methee Phuket Co. Ltd.(Cashew Nuts Factory)
Next up, we traveled down to the first cashew nut factory in Phuket called Methee. This mega store sells lots of different flavored cashew nuts like tom yam, chocolate and coffee. Free sampling are available for cashew nuts lovers. There are also many other local snacks like durian chips, banana chips and chocolate wafers. Despite it's claim as a cashew nut factory, there wasn't any cashew nuts preparation for the visitors to take a sneak peek. That was quite a letdown, but we still get to sample lots of different flavored cashew nuts.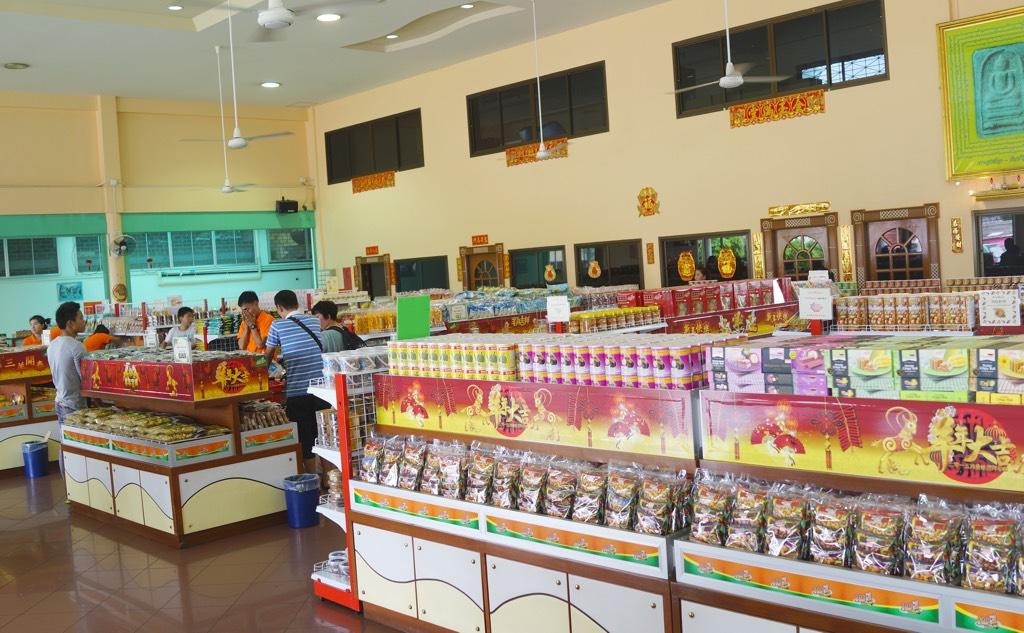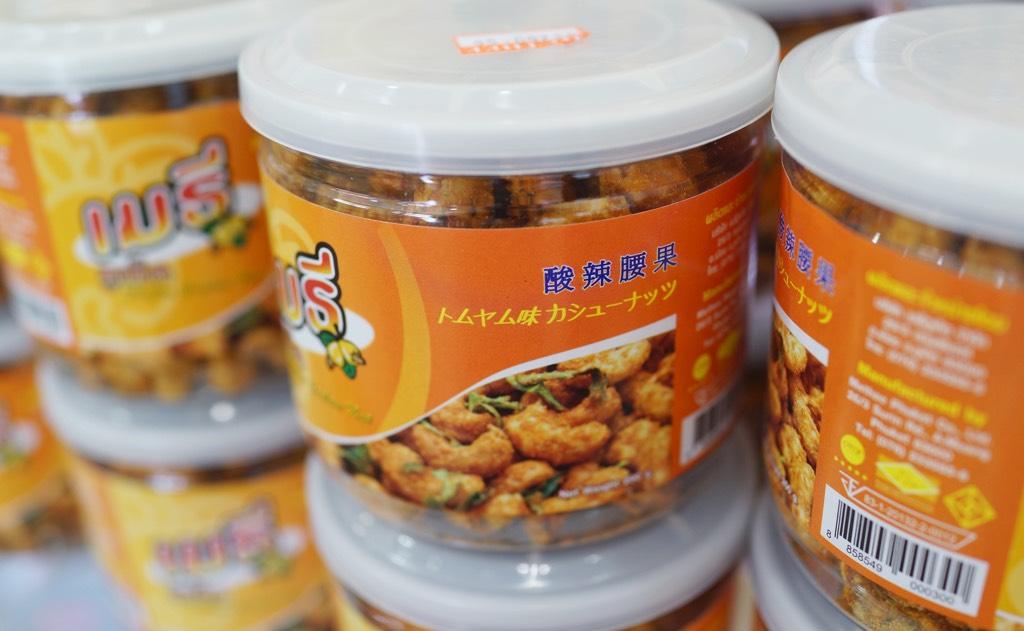 Address of my visit
Methee Phuket Co. Ltd.(Cashew Nuts Factory)
26/ 3 Surin Road, Phuket Town, Phuket 83000, Thailand
Kopitiam by Wilai
As the skies were pouring and it was already 1:30pm, we went to Kopitiam by Wilai located at Thalang Road for our lunch. Housed within the historical colonial shophouses in Phuket Town, this Thai cafe was consistently rated the best in the taste of authenticity of Thai cuisine. With the photographs of old Phuket Town hanging on the walls, the decorations within this cafe is somehow classic and oriental.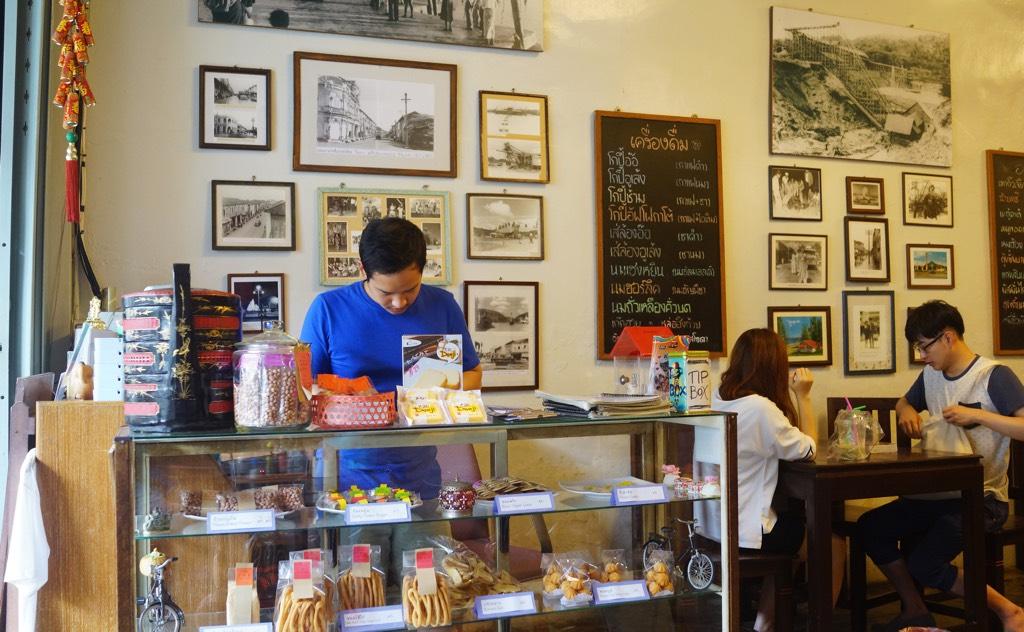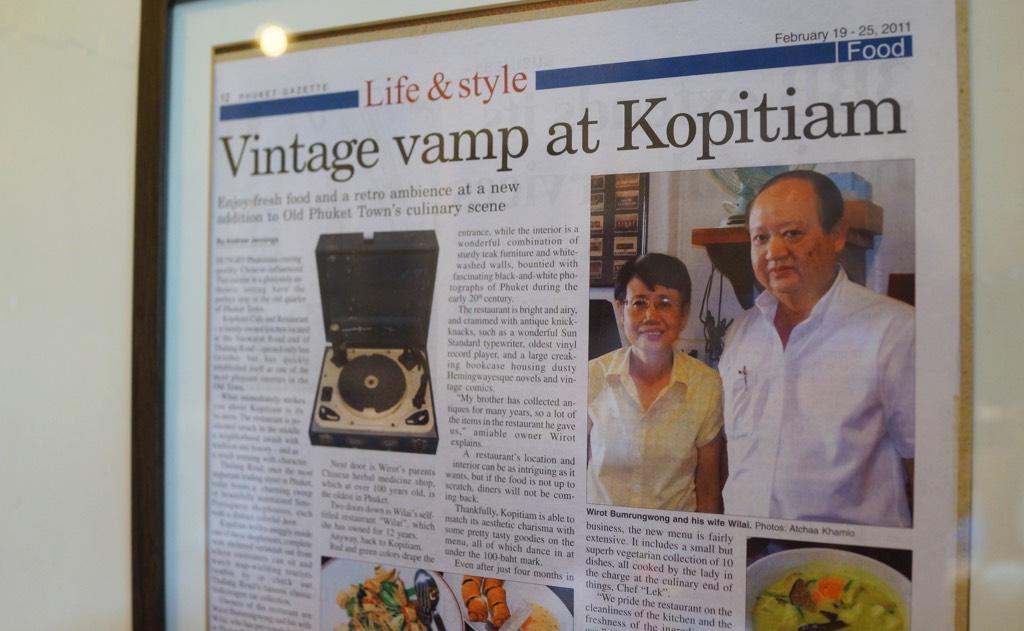 In Kopitiam by Wilai's food menu, they serves traditional Thai and Thai-Chinese cuisines at reasonable prices ranging 20 to 140 Thai Baht ($0.80 SGD to $5.50 SGD). The beverages menu ranges between 30 to 50 Thai Baht ($1.20 SGD to $2 SGD). The desserts prices ranges between 50 Thai Baht to 120 Thai Baht ($2 SGD to $5 SGD). To get started, we got ourselves the traditional Thai iced milk tea (40 Thai Baht = $1.50 SGD) to soothe our throats. Refreshing and not too sweet, the Thai iced milk tea was decent enough.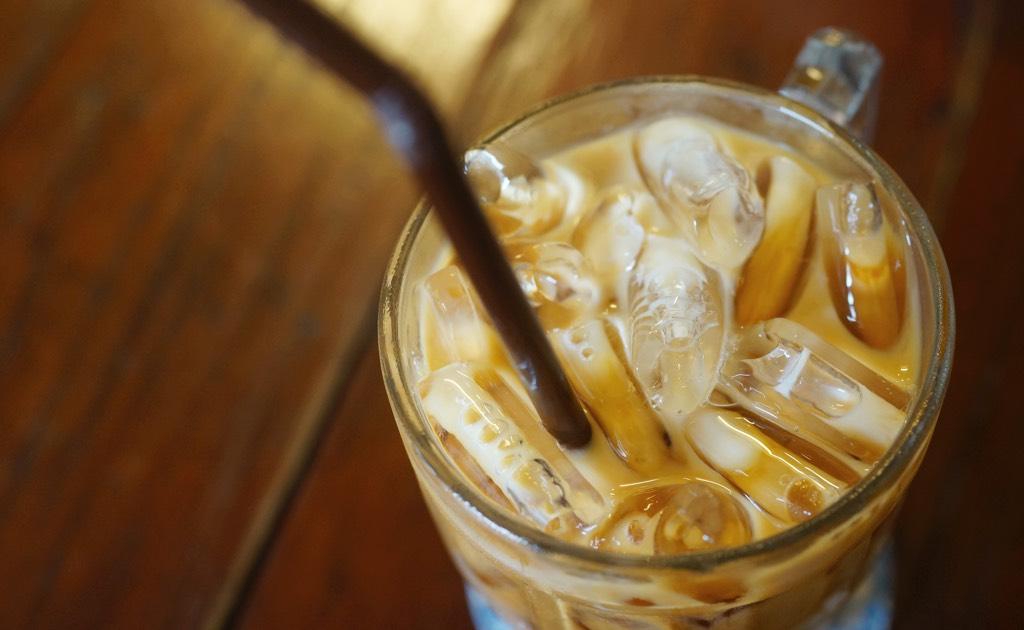 We have also ordered the Kaeng Khiew Wan, which is commonly known as Thai Green Curry. With our requirement of medium spicy, this bowl of spicy and creamy green curry cost 120 Thai Baht ($4.80 SGD). On our first taste, the fragrance of the spices was totally savory and there were generous large chunks of chicken meat.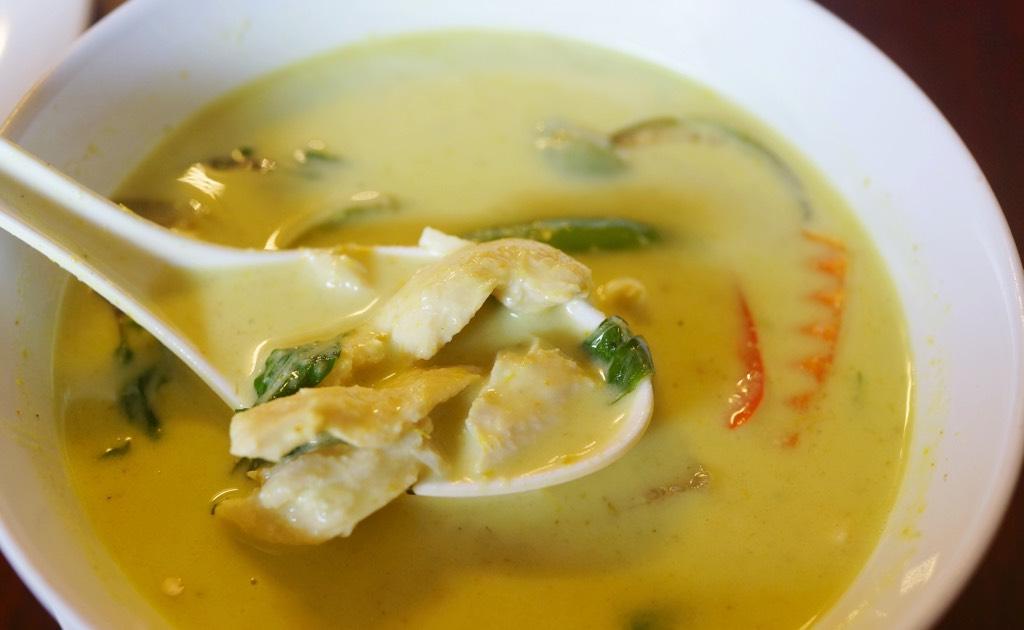 Let's welcome my favorite Thai "street food", the Pad Thai (70 Thai Baht = $2.70 SGD). I will never give this stir fried rice noodles a miss because I love that hint of tamarind taste, fish sauce and lime. On my plate, the rice noodles are not overly oiled, there was well-balance in flavors and most of important of all, the prawns were fresh.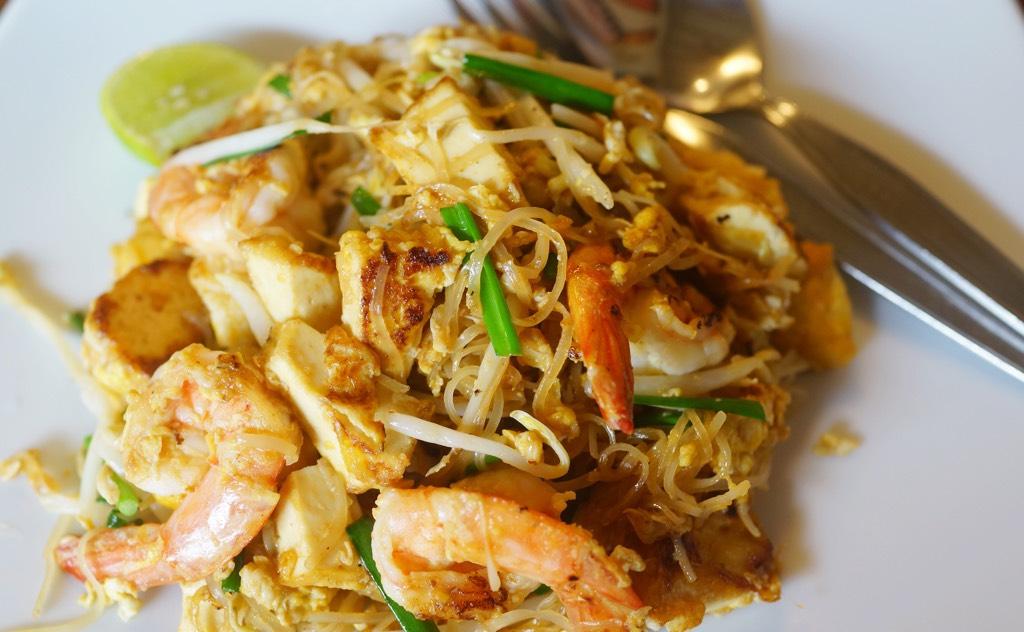 This is probably the most iconic dessert in Thailand, the Mango Sticky Rice with Coconut Ice-cream (120 Thai Baht = $4.70 SGD). Totally irresistible, the sticky rice gave a chewy mouthfeel that keeps me putting them into my mouth non-stop. Usually, there will be coconut milk served on the dessert side which is to be poured over the sticky rice. In Kopitiam by Wilai, there is a fusion between tradition and modern for this sweet delight.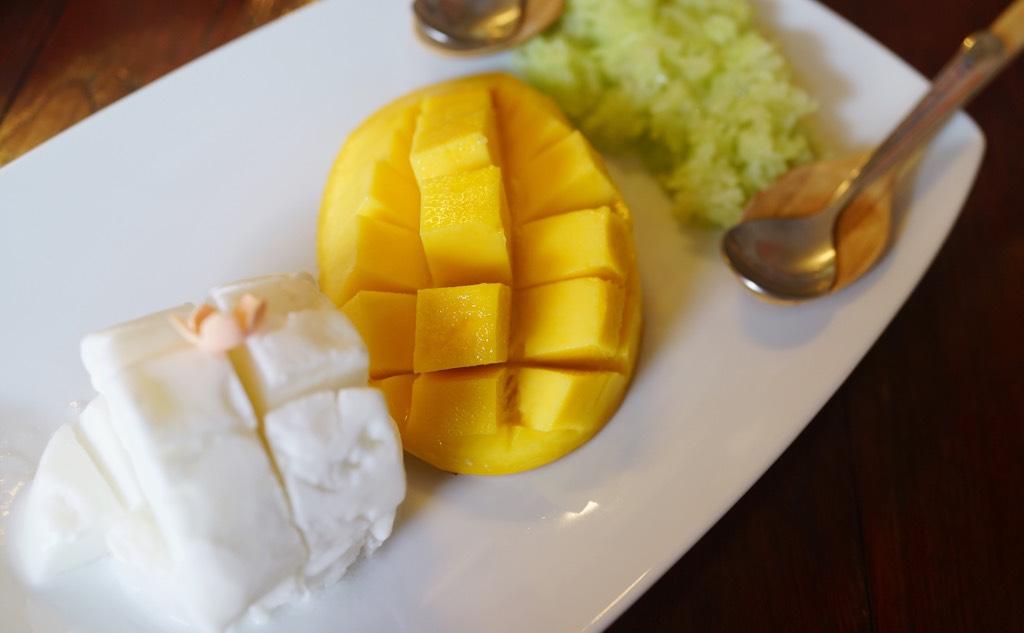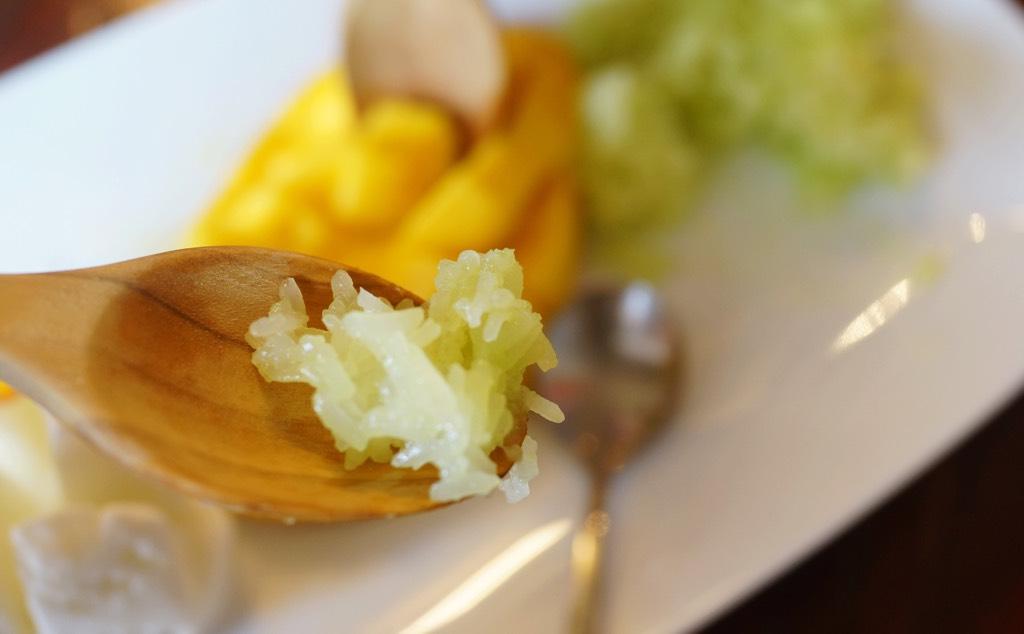 I bet Kayden had a very satisfying lunch in Kopitam by Wilai.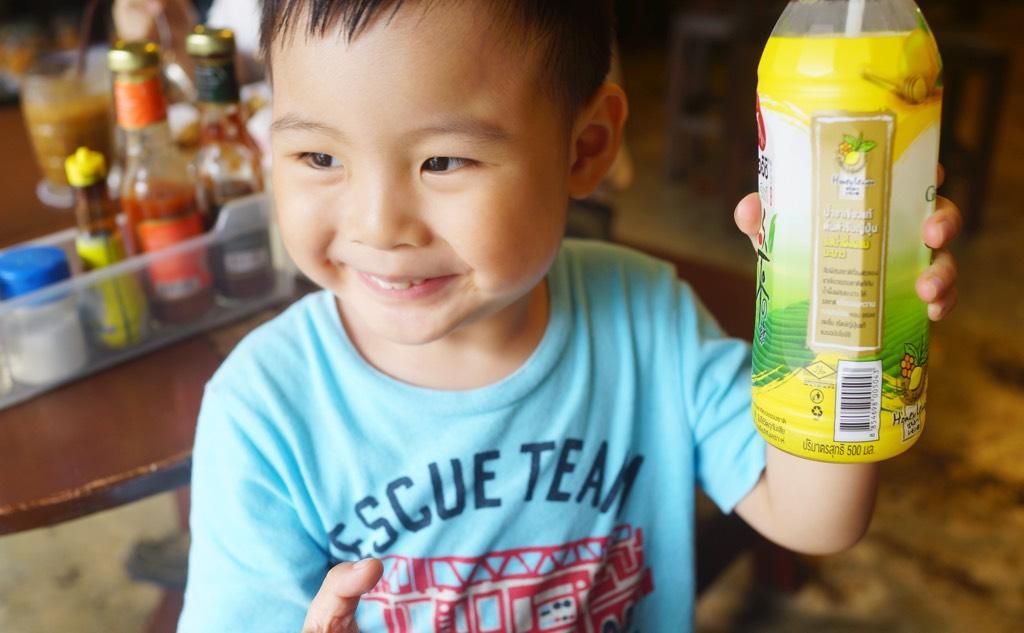 I have to conclude that my Phuket Town driver's food recommendation was correct. The lunch that we had in Kopitiam by Wilai were delicious and so much affordable as compared to the resort. It is a worth to dine cafe if you were to visit Phuket Town.
Address of my visit
Kopitiam by Wilai
18 Talang Road, Amphoe Muang Phuket, Phuket, Thailand 83000
Opening hours
Monday to Saturday: 11:00am to 10:00pm
Web: https://www.facebook.com/kopitiambywilai
In Phuket Town, spending about four hours like us is definitely not enough to enjoy the food culture and Thailand's cultural heritage. Staying two to three days in the Phuket Town will be good to enjoy some shopping of local fashion apparels and tasting their local street foods. As for families with children, I would highly recommend you to either book a taxi or rent a car when traveling within Phuket Town. I will not recommend jaywalking on roads due to safety reasons.
Planning to stay in JW Marriott Phuket Resort & Spa? Here are the pricing and timetable listings to the Phuket Town.